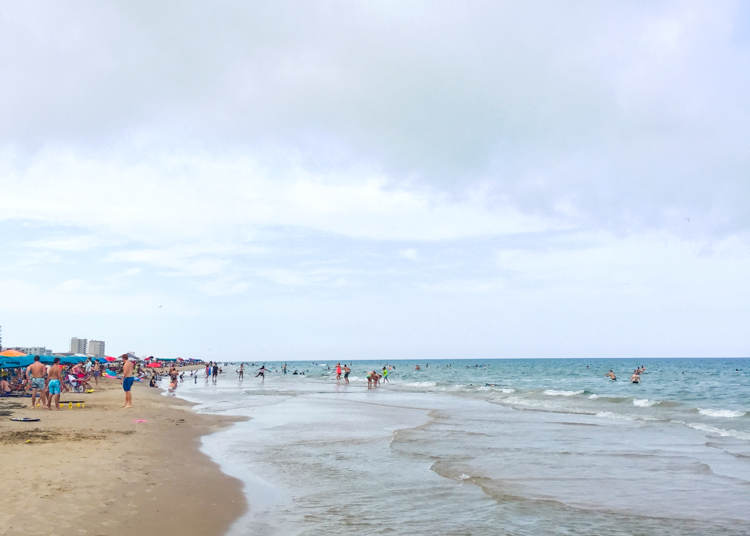 A couple weeks ago I needed a summer vacation. We have been doing so many fun things this summer, both at home and around town on adventures, but I wanted to go to THE BEACH! My whole family was driving from Utah to California for a weekend at Santa Cruz, and I very nearly got in the car and headed the 24 hours out there, too. Then I woke up and booked a last-minute vacation rental to spend the weekend on South Padre Island, TX just six hours from Austin, and as it turns out, as beautiful a beach vacation as any we've had!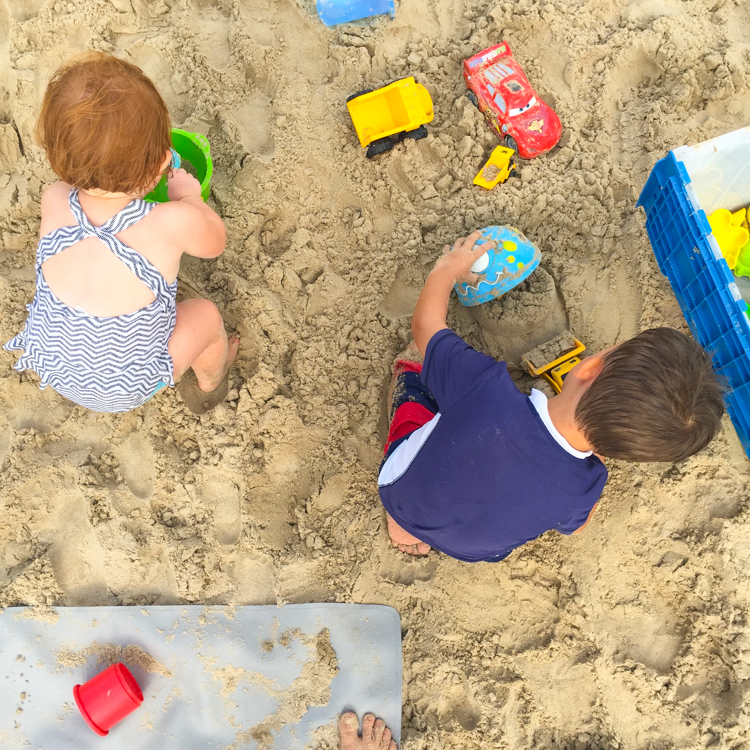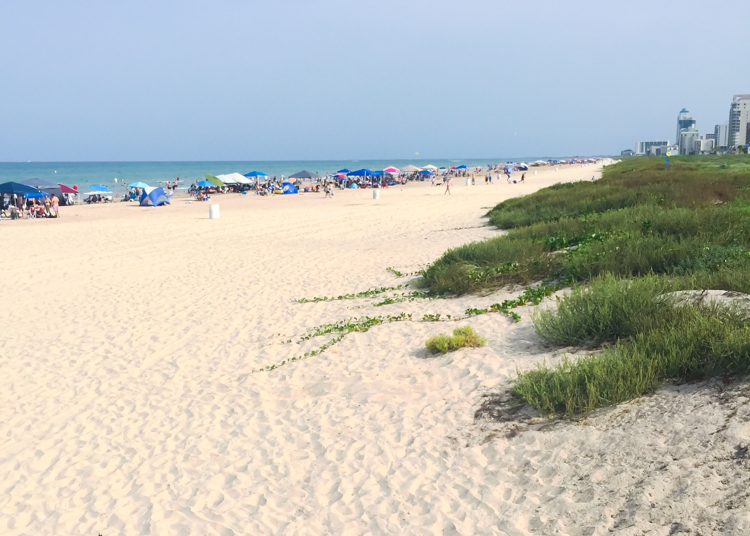 Honestly, I was a little skeptical. We have lived in Texas for two years and none of our friends had been to South Padre. We have heard some talk about "Texas beaches" like they're not really worth the time and it's better to take beach vacations out of state. My sister had mentioned that she and her family loved visiting South Padre during the years they lived in San Antonio, and so we decided to give it a go. I'm so glad we did.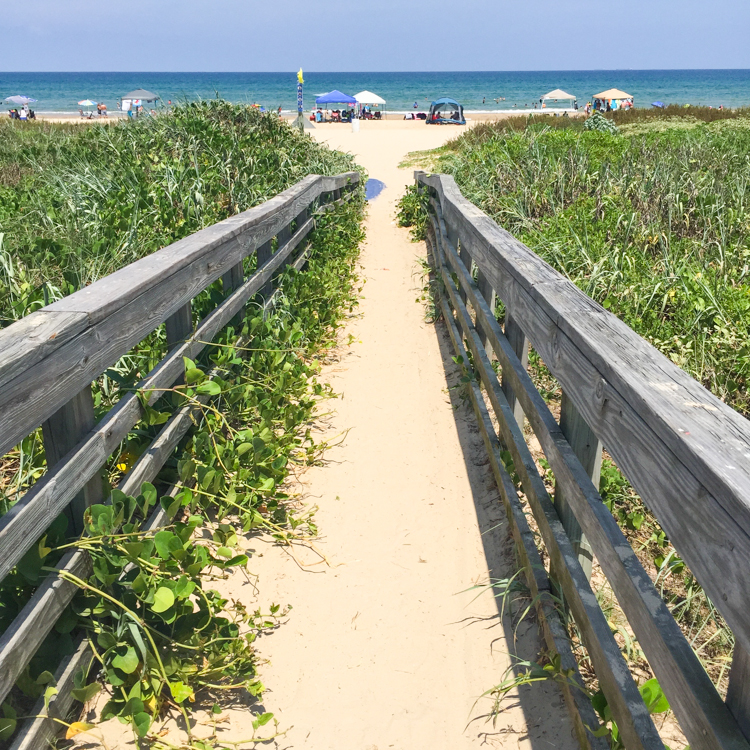 We lucked out and got a very last minute, inexpensive condo that was one block from the beach access. Not ON the sand, but turns out even if they are, the walk down to the water is about the same, so we felt like the location was ideal.  The space was clean and super spacious without being fancy, exactly what we needed with our three kids.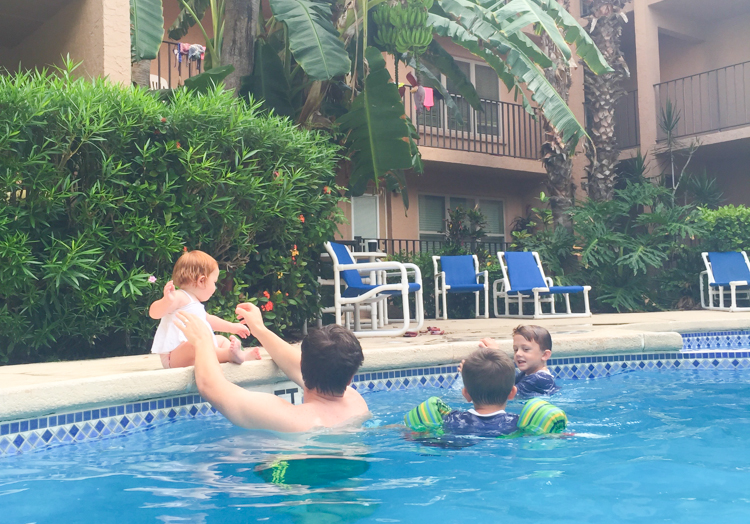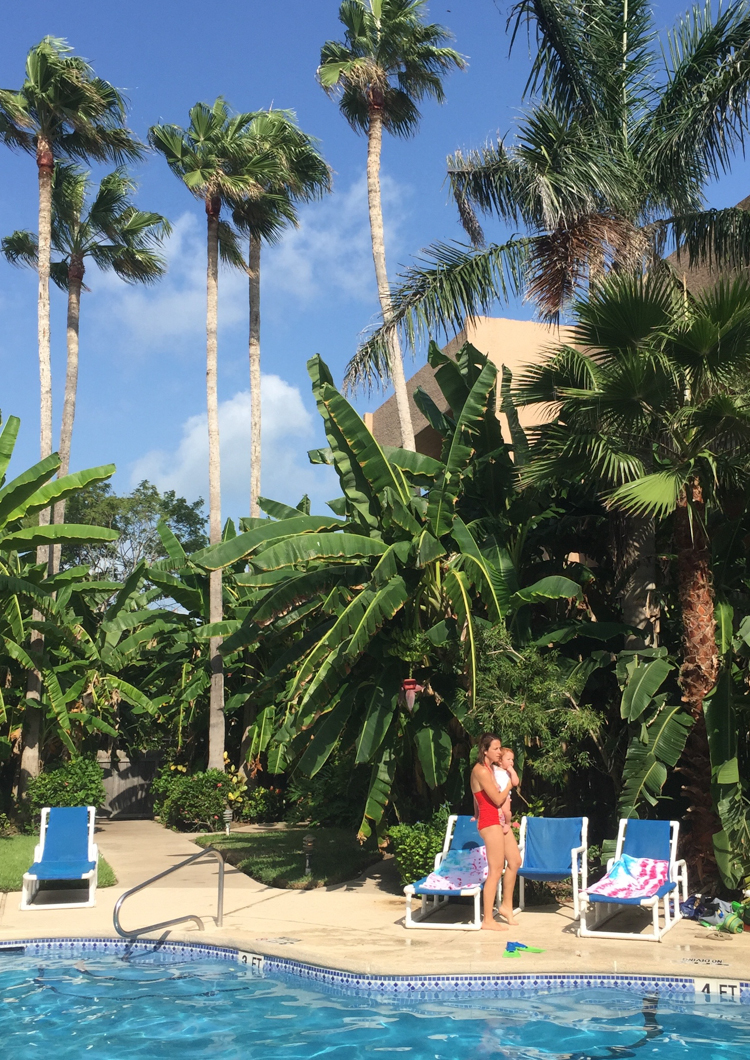 It had an incredible pool area surrounded by all types of tropical plants. It could just have easily been Hawaii as Texas from the poolside. We appreciated being able to swim on our way back from the beach, wash all the sand off, and let the boys practice their real swimming while we enjoyed a few minutes in the hot tub.  (Isn't it weird that a hot tub feels good, even if it's 100 degrees outside?!)
Even with the gorgeous pool, most of our three-day trip was spend out on the beach.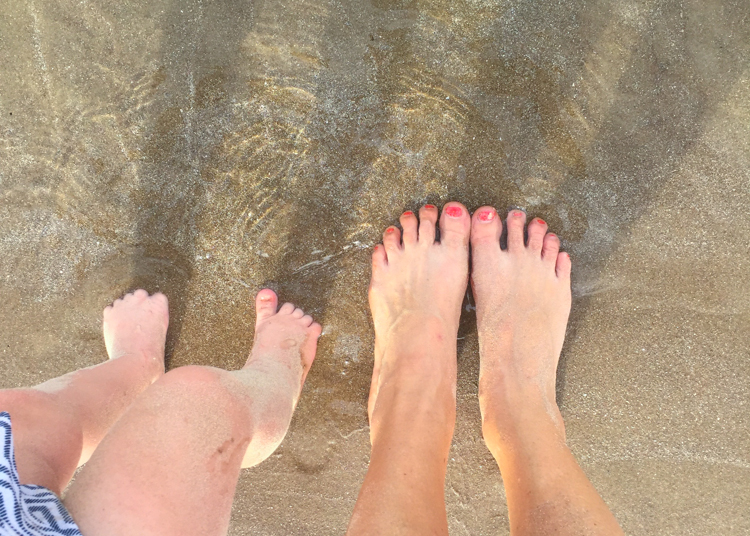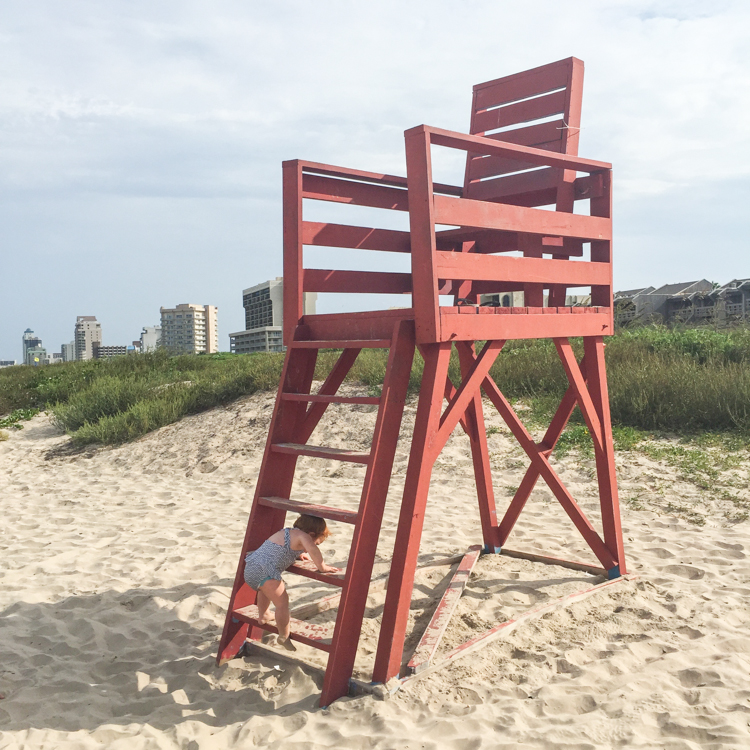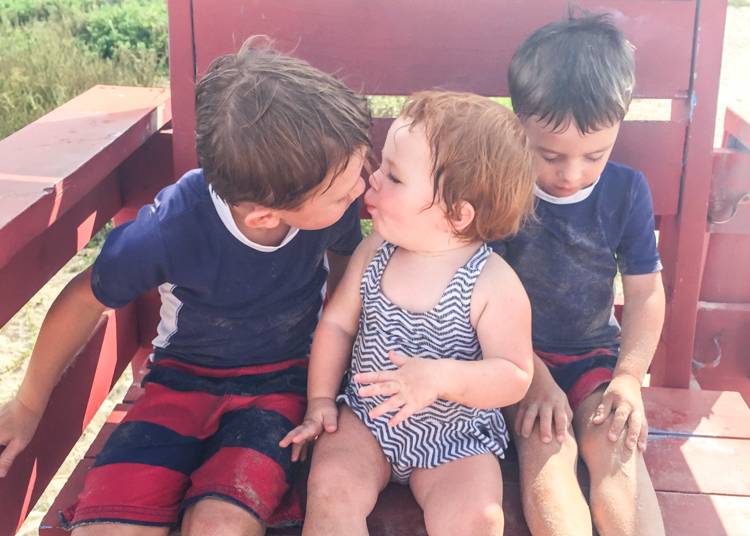 The sand was soft, the gentle waves slightly warm. The beach is big and wide in every direction. The water is clear enough we could see the fish swimming along the shore. We set up our umbrella, tucked our cooler into the shade, and played all day.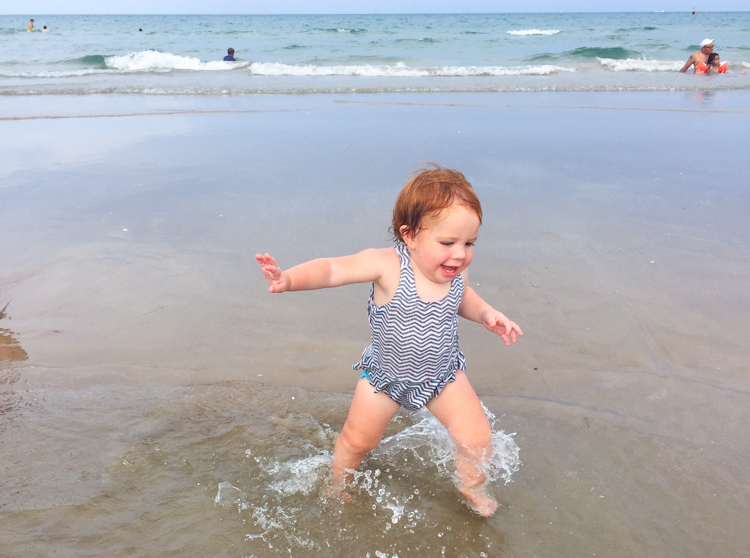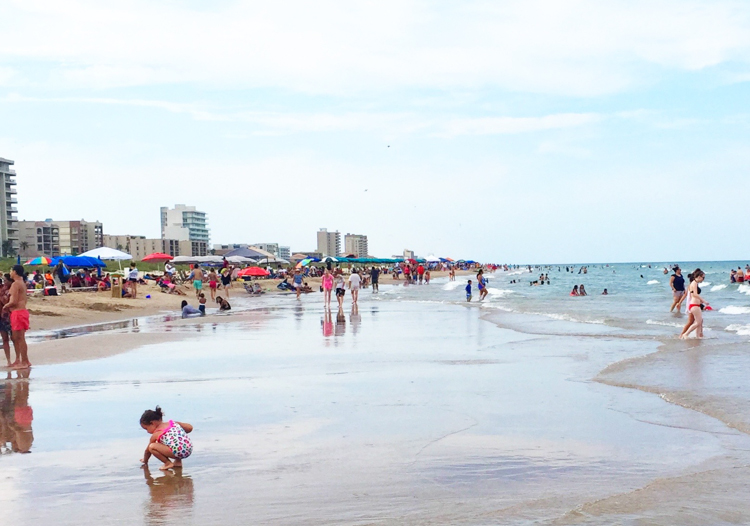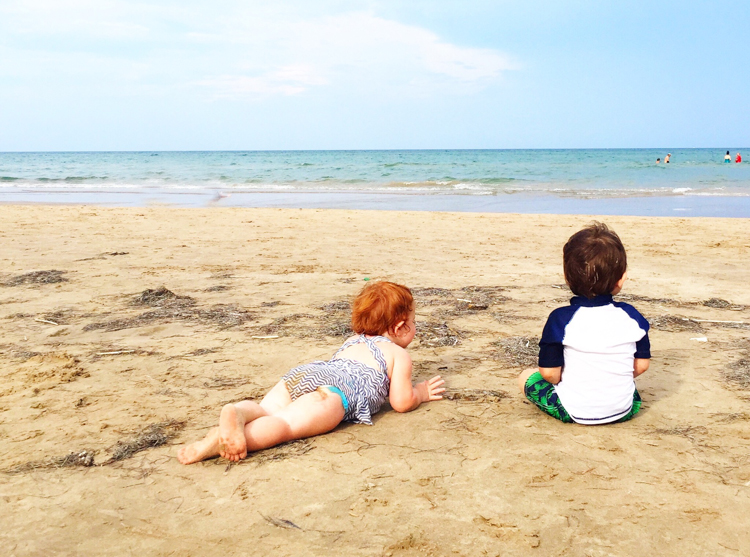 Plum was especially social and found this little friend to sit next to. She laid down and crossed her legs all on her own. Ha!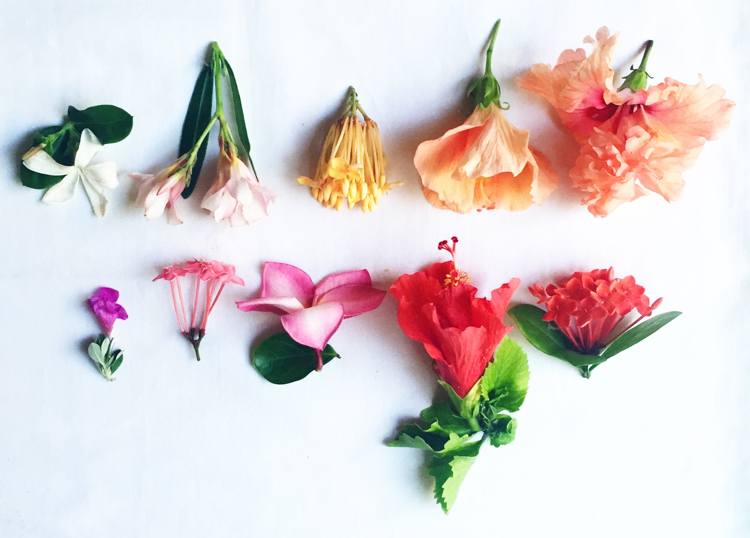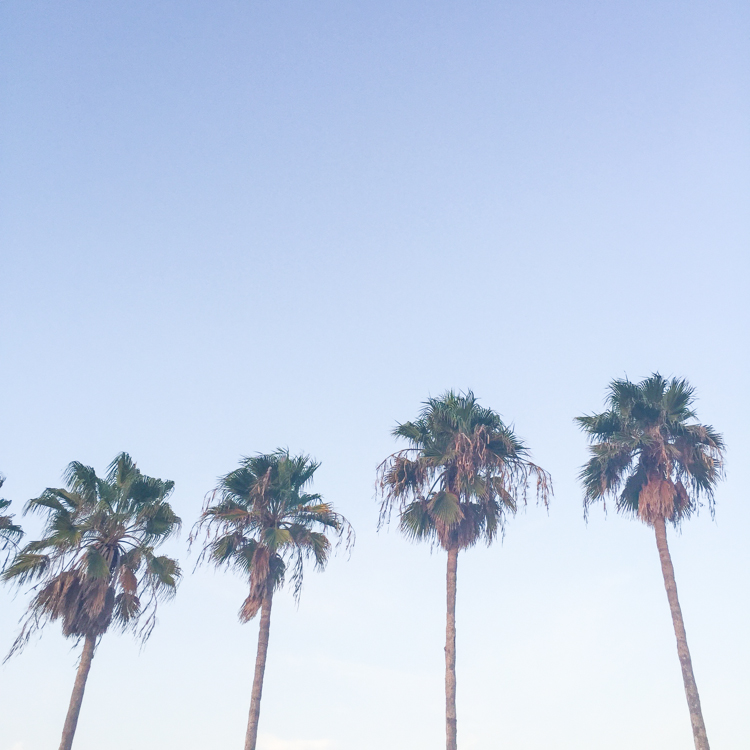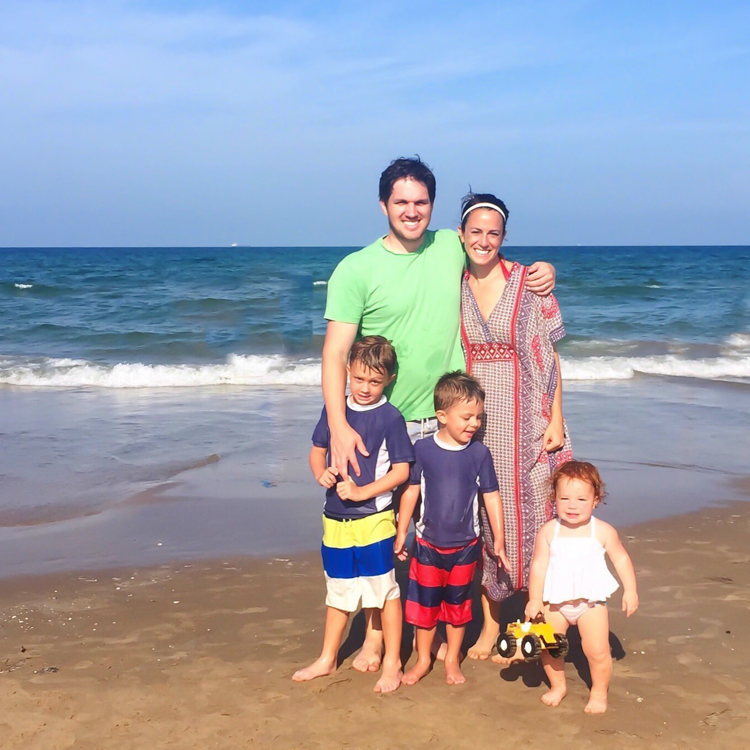 The water is shallow for quite  a distance, which made it so much easier to let the kids run in the water and jump the waves. Even Plum got into the water, and loved it.  Dave and I enjoyed being in the water and sand with the kids, and also the time we were able to spend relaxing in the shade on our chairs. Our little family on the beach with kids 6, 4, and 1 felt really different than ever before. The boys are old enough to play with each other and be safe in the water. Plum loved playing nearby, rolling in the sand, and eating the sand, and throwing the sand, etc.
I sat back and looked around and took a moment to feel overwhelmingly grateful for my life and my family. Raising young kids has been a really deliriously exhausting job for me. It's wonderful, and so very all-encompassing, that I have learned to be very deliberate about reserving time and managing energy for myself, for my marriage, and for maintaining any other responsibilities at home or work in line. Sitting on the beach I felt like everything was okay. I'm far far from getting it all right, but my kids are growing up happy, my marriage is strong, my home is comfortable and filled with love, my creative work fulfills me. These little kids of mine will require less hands-on physical care as time goes by, and we will continue to grow together as a family as we spend these special moments together, away from everything else. This trip made me feel more excited than exhausted, and was a good reminder of how precious our quality time together is. I look so forward to more chances to get away as our family grows up.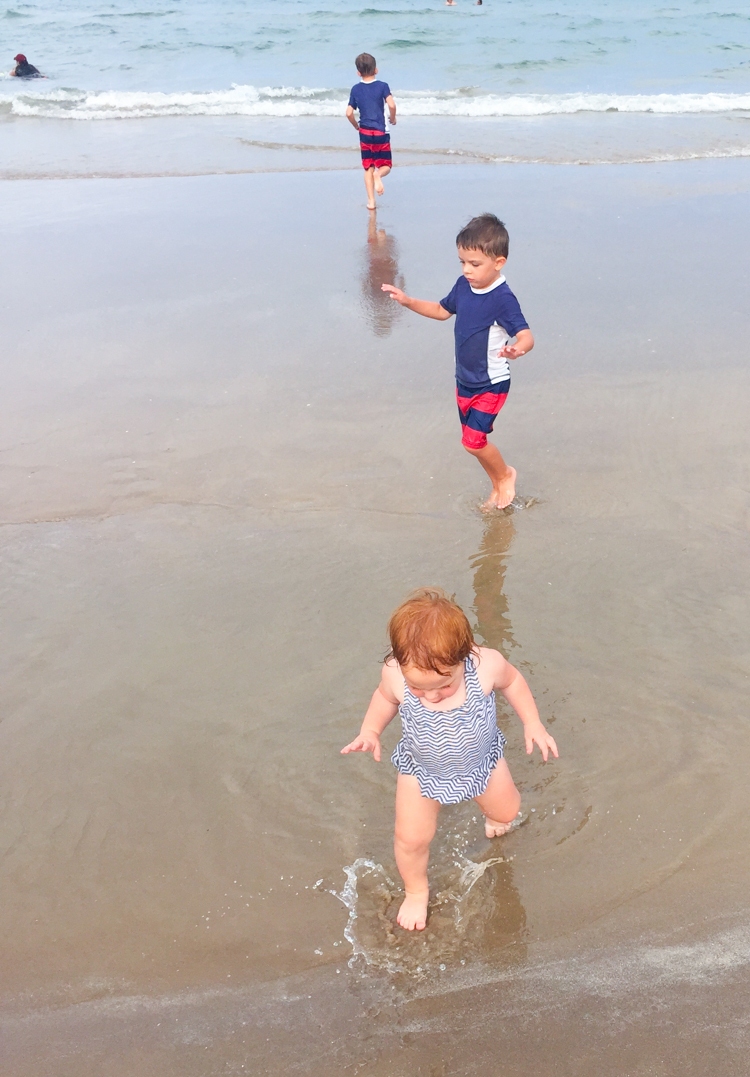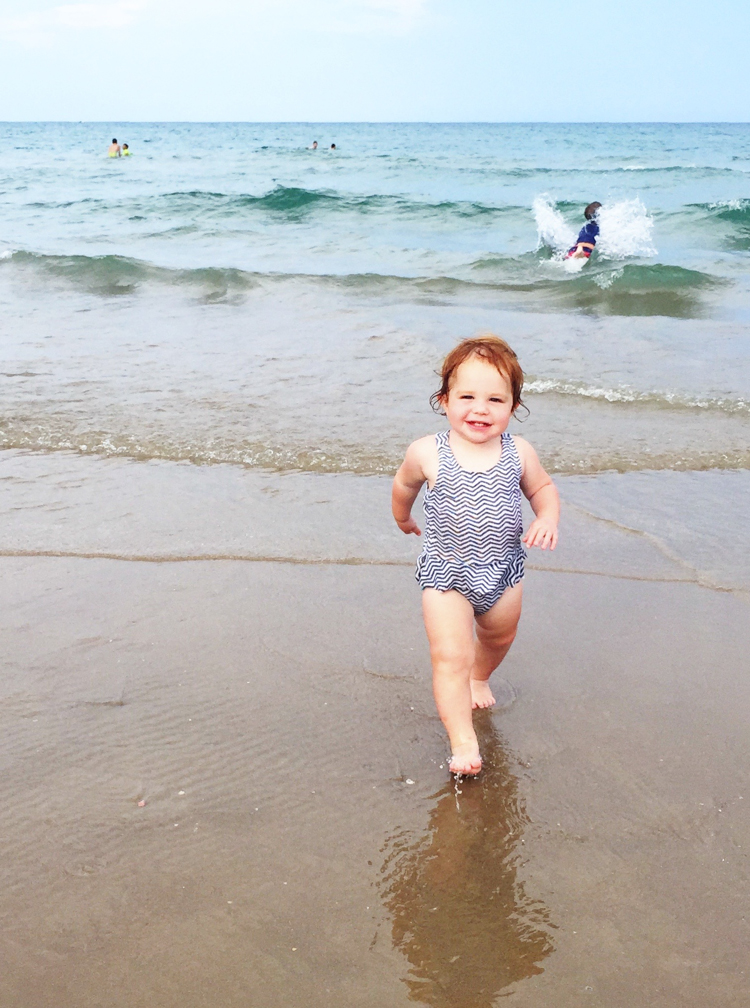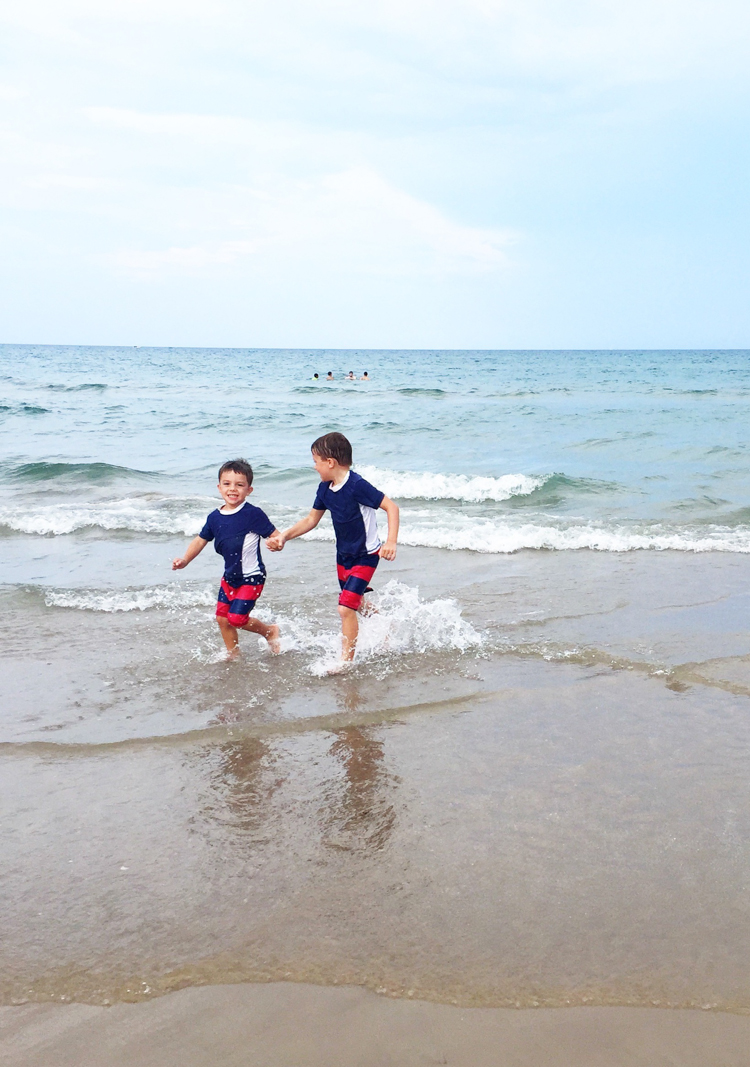 All in all the trip was a huge success and we're converted to visiting South Padre Island as a family. It was beautiful. The only component missing from this trip was great food. We bought groceries and packed simple, sandwich and fruit lunches to the beach, but at night we ventured out to some of the local haunts and nothing was great. So, we'll have to go back and try some more!