Could anything be better than the beach in the last weeks of the summer?
I am so happy we took advantage of a chance to head to Virginia Beach for a very quick trip before Dave began working FULL-TIME at a REAL JOB today! We're almost official grown-ups:)
This little boy is simply in heaven at the ocean. The waves and the sand are his perfect combination. He wants to swim and jump the surf, and then turn around and roll in the sand, dig with his shovels, and stomp on the sand castle that I always begin and never finish, due to the stomping.
My sweet baby slept like a dream most of the day, both days. It was a different sort of beach experience for Dave and me to both be "on duty" all the time. One chasing Milo around the beach and the other rocking Eliot in the shade of the beach umbrella. We each got enough sun, sand, surf, and shade. No relaxation, but plenty of fun.
I take that back. There were intermittent moments of relaxation. Eliot got to lounge a little in his sunglasses onesie. He's pretty cute.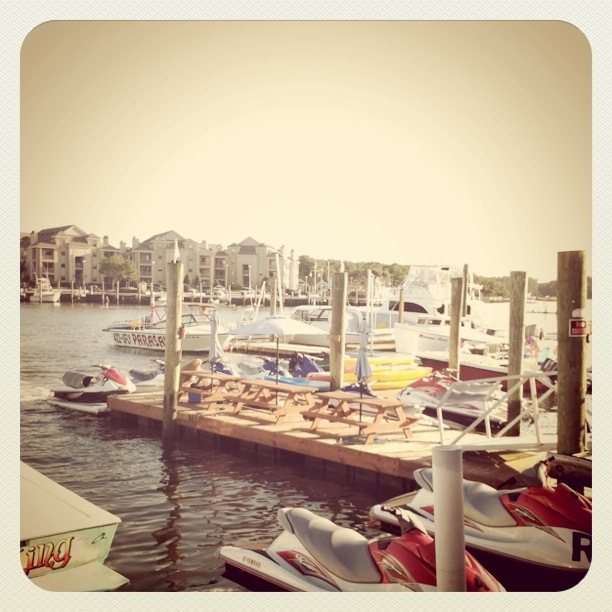 Proof I was there. With my loveable boys. How did I get so dang lucky?
After a good night sleep (flanked by our children) we enjoyed the free breakfast (am I the only one that eats WAY MORE at a hotel breakfast than I ever would at home? I can't decide, so I get one of everything.) We spent an hour swimming in the indoor pool to give Milo some practice without the waves, and then headed back out to the beach. Milo wore himself out splashing and digging and stomping, and by noonish put his head on Dave's shoulder and said he wanted to take a nap. So, we packed up the car, and said goodbye to the beach and our summer vacation.
Half-way home Milo woke-up and enjoyed a cone for the four of us.
Ahh, the summertime. There's nothing quite like it.