Hi guys!
Thank you for all your participation in
the giveaway
, and for the nice commentary! You are awesome. Feel free to chime in more often:)
This afternoon, Milo went to play at the spray ground with friends, and Eliot helped me use Random.org to discover our winners. Congratulations to the lucky three: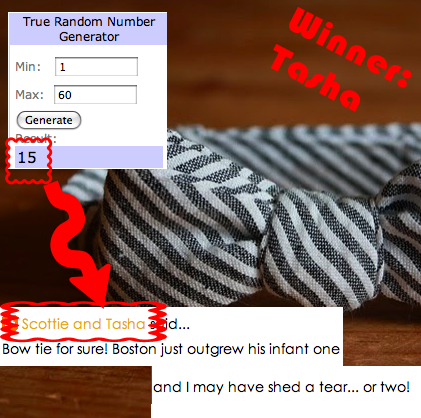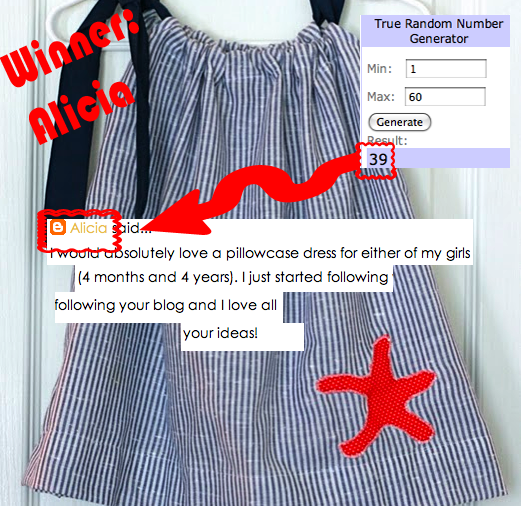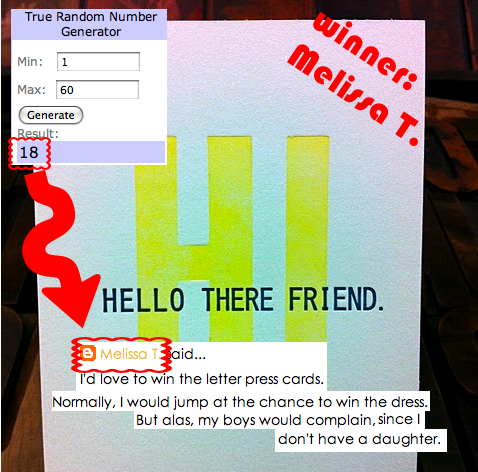 Congratulations you three! Go ahead and email me the address where you'd like me to send your gift (and Tasha and Alicia, we'll figure out sizes/applique design;)
For all of you who didn't win this time, I'd love to do a special Runners-up Discount for orders placed today only! Email me to seize the opportunity!
Bow tie: $10+ Free Shipping (normally $15+5)
Pillowcase Dress: $17+Free Shipping (normally $25+5)
Hello Letterpress Card Set: $15+Free Shipping (only 1 available, first come)
(allow 2 weeks for completion and shipping)
Thanks again for following, reading along, dropping by, saying hello, and enjoying the ride here on
One Little Minute
.
xo
p.s. Let's do another giveaway soon, shall we? What would you like to win?