We're outdoor people. Climate was a major factor for us when choosing a city to settle down in, because I feel so much more healthy and alive when I can get outside with the kids and run around, hike, ride bikes, and play. I can't always rely on great weather to help out though. It's important to get outside even when it's cold where we can enjoy nature, breathe fresh air, and explore. This last weekend we were in Southern Utah in and nearby Zion National Park for Thanksgiving. It was gorgeous, but just barely above freezing! We still had a great time, and today I want to share 7 Tips for Winter Hiking with Kids, so you can feel prepared to get enjoy the outdoors year round with yours too, wherever you may be.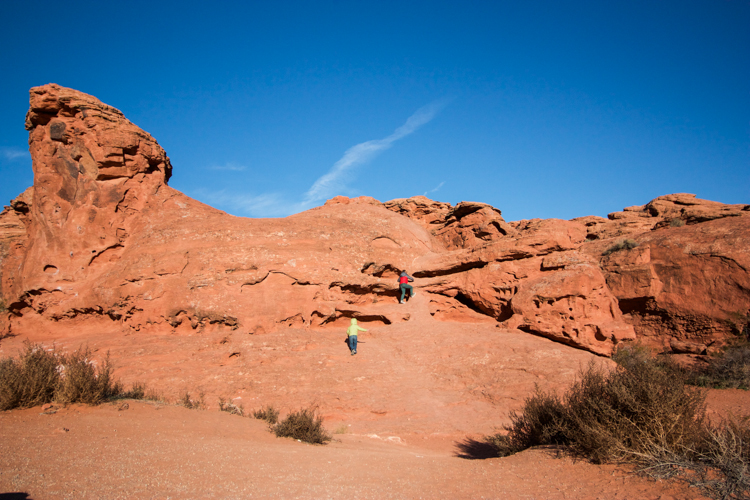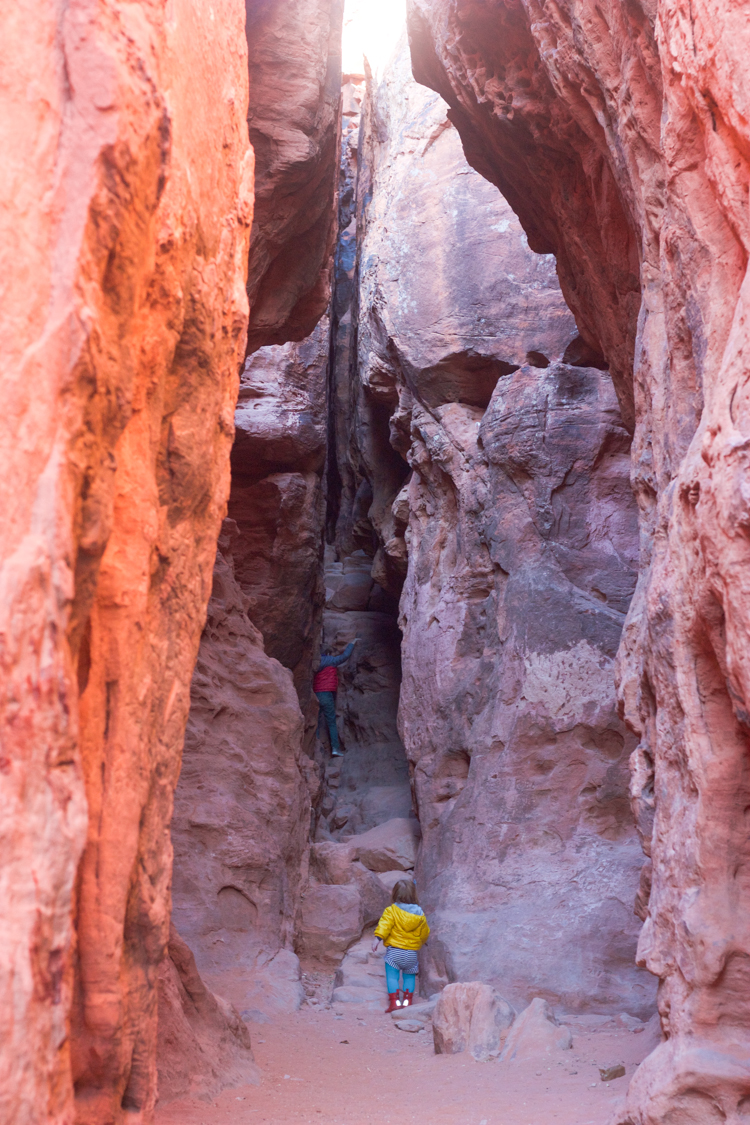 1. Start Small/Short
Just like adults, kids need to work up to bigger, longer, hikes, especially in cold weather. Several months ago we started taking mini-hikes with our kids in a park behind our house to teach them some endurance. Our five minute walks soon turned into ten, then twenty, and we can probably go almost an hour now with the boys happily hiking (and the almost-two-year-old walking/riding.) Starting slow and being consistent with our outdoor time helped all of us learn to hike well together.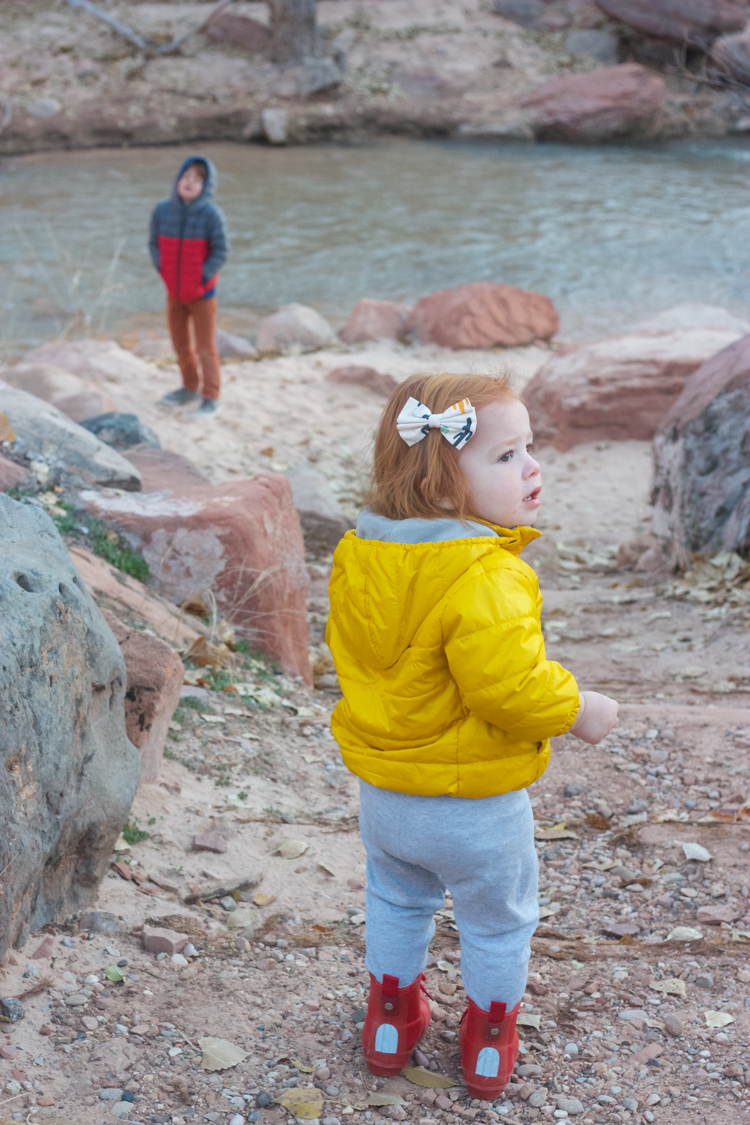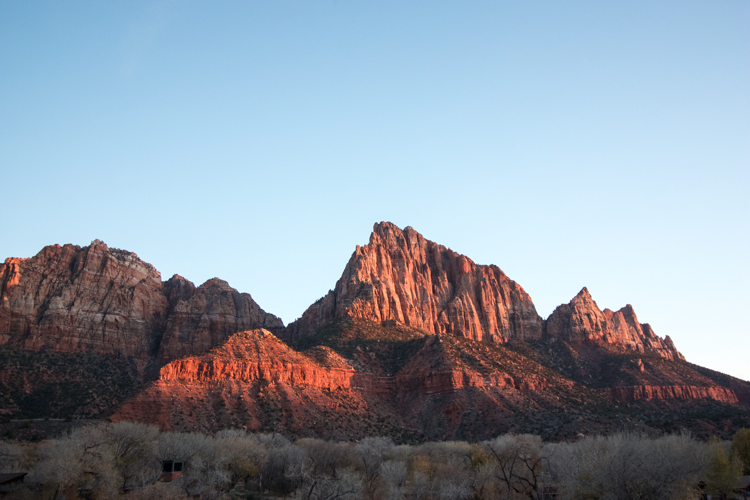 2. Wear Layers
Cold weather can be hard to predict, especially when you start doing some body-warming cardio in it. It's always a good idea to dress everybody in layers, so that things can be shed or added as you go. For my kids I like a tee shirt, long-sleeved shirt, vest (I LOVE vests! Here are two I've made for my kids in the last couple years: fleece, animal hoods), then their down coats. Hats and gloves can be stored in coat pockets in case they're needed. I always rely on the coat being the outermost layer, but the kids can shed the under layers if they need to as we heat up.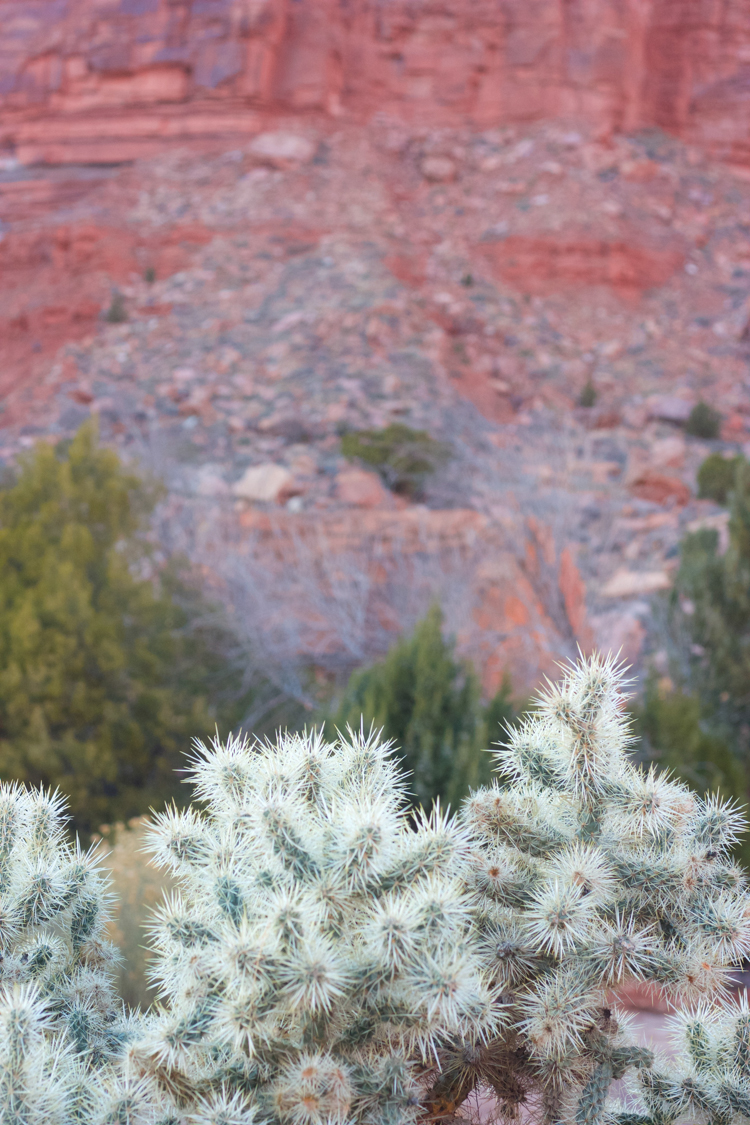 3. Hydrate
It's easy to remember to drink lots of water in the summer, but you need it just as much in the winter. Pack plenty of water, preferably in spill-proof bottles, because spills in cold weather can make you really cold. If cold water doesn't sound good, try halving it with juice, or packing gatorade instead. The kids will stay healthier and happier if they are hydrated.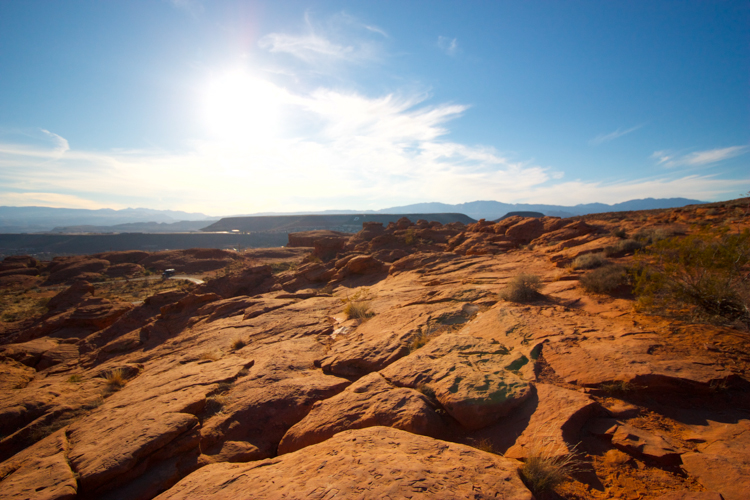 4. Pocket Snacks
It's a no-brainer that kids do better with snacks on outings, and winter hiking is no exception. Pocket things like string cheese (it will stay chilled in your pocket), granola bars,  fruit, or special treats your kids enjoy. Higher protein snacks will provide longer lasting energy than straight carbs or candy, so try to add something hearty. (Although fruit snacks are always a win for my kiddos! Ha!)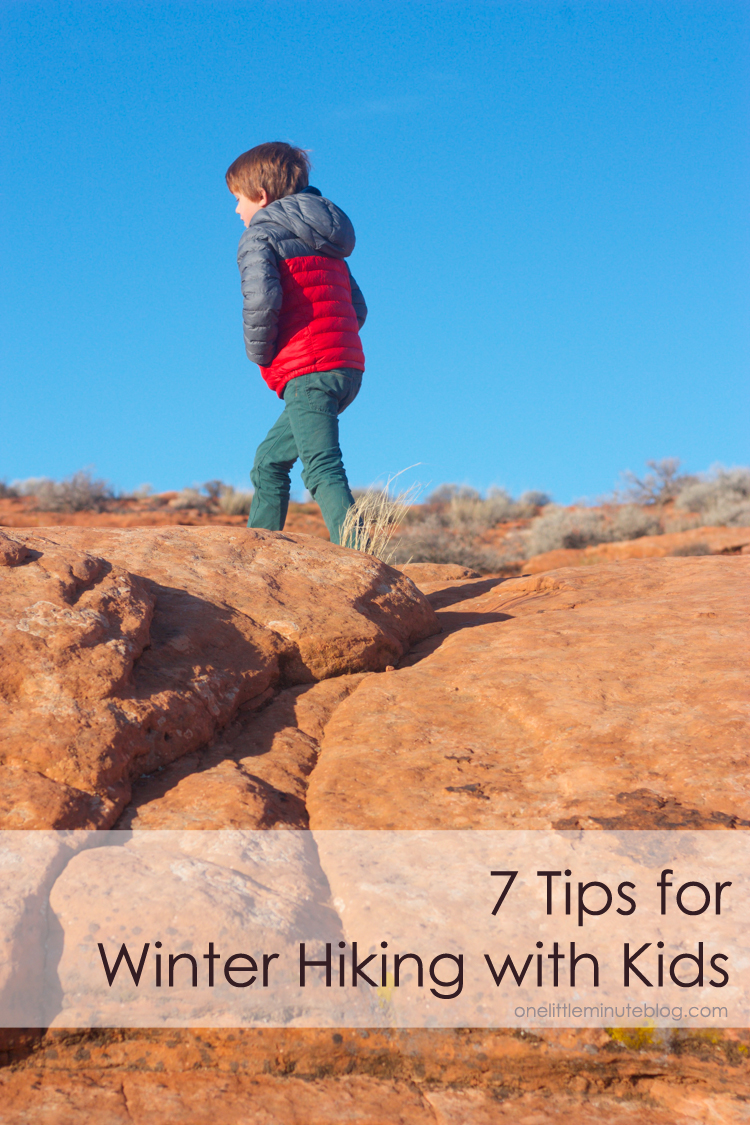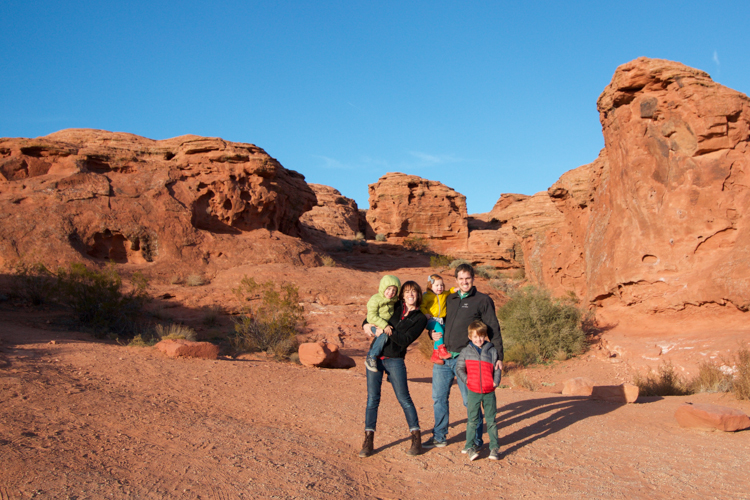 5. Play a Game
When we started taking our kids on hikes, we made sheets for them with pictures of things like a deer, a yellow flower, a cactus, and a beetle. They loved keeping their eyes out for each of the items, and were delighted when they were able to cross things off the list. As they've gotten better at hiking, we can switch to games where we count steps between here and there, or learn about the plants and geography surrounding us. Playing games on the hike reminds everyone that we're out there to have fun!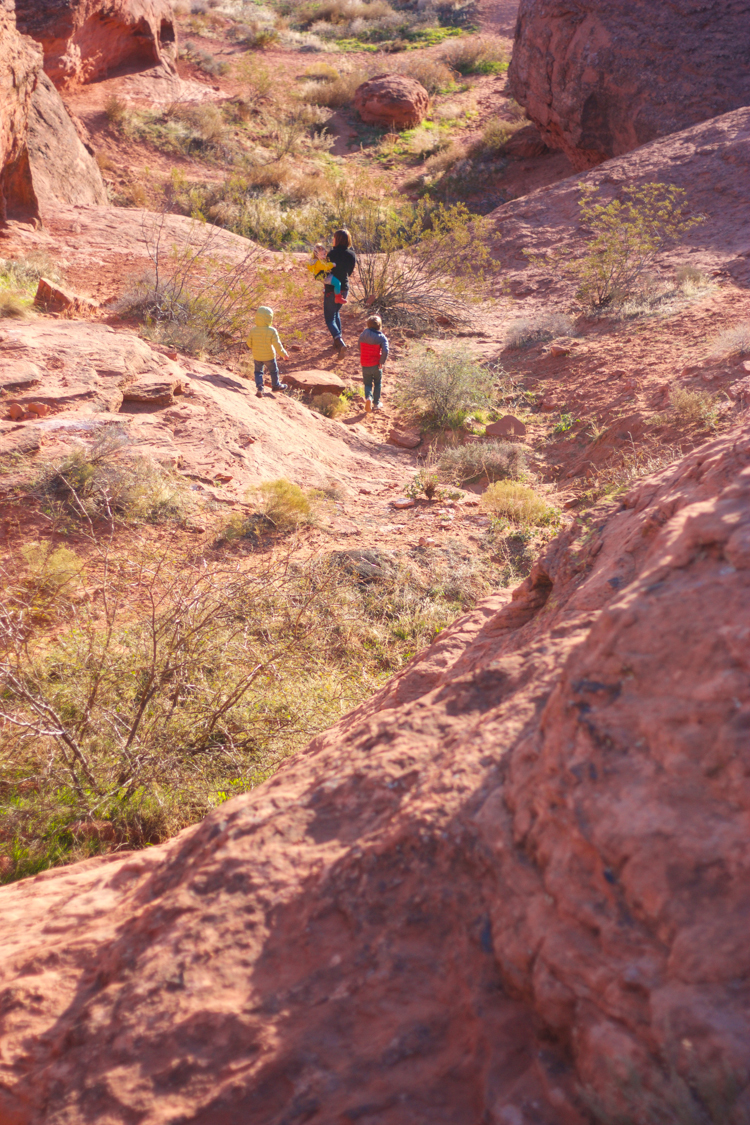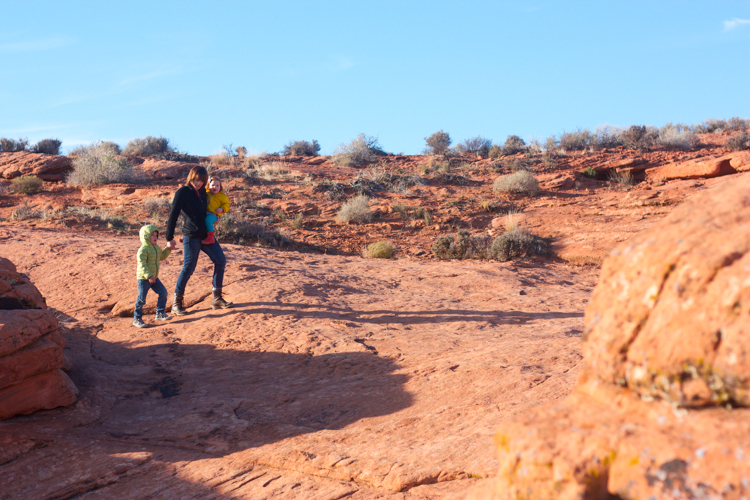 6. Wash the Sweat Out
Even in the winter, being active will get everyone sweating through their layers. I grew up in Utah and am very familiar with the stink of last-winter's outwear coming out of storage. Phew! I don't know why, but performance fabrics seem to cling to smells more than natural fabrics, so your drifit tee shirts, fleece vests, and water-resistant down jackets will need a little bit of extra care to keep them clean and fresh through the winter. My boys are already getting to the ages where their little bodies get stinky with some exercise, and since I'm usually carrying the baby for some of the hike, I get a good, solid, sweaty workout every time we're outside. The best solution I've seen is Febreze In-Wash Odor Eliminator, which targets and eliminates the stink from your clothing as they're being machine washed. You just add a capful with your regular detergent, and see how your outdoor gear stays odor-free. (I just started using this product as I a few weeks ago, but am already washing all of my regular gym and running clothes with Febreze, too!)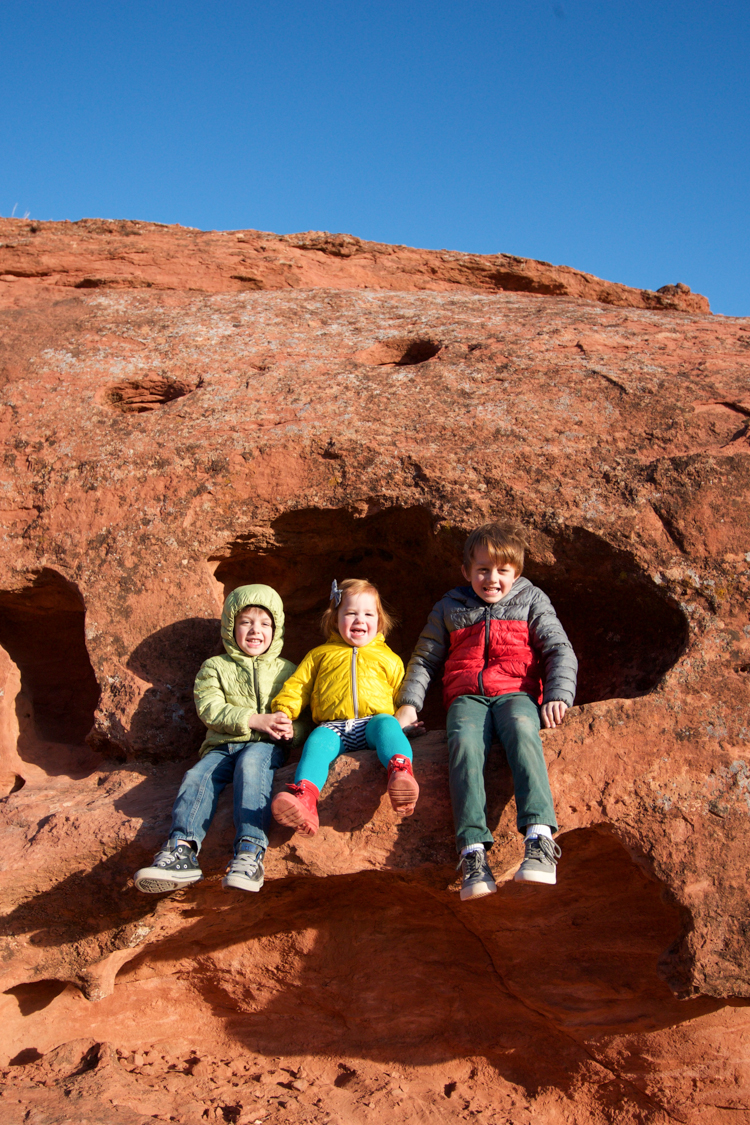 7. Smile and Repeat
Do these photos all make you want to take a trip to Southern Utah? Me, too. It's gorgeous, and I'm so happy that the cold didn't keep us from getting out and exploring again and again. My kids loved getting to experience the beauty and excitement of a whole new area. And I can't tell you how satisfied it makes me to get this shot of all three of them sitting in the worn-out hole of a red rock cliff. This photo is like a rite of passage for kids growing up in Utah (I could probably find ten or twenty of my siblings and I in similar situations) and giving my kids a piece of the same love of nature and the outdoors that I grew up with makes me a very happy mama.
So, to recap the tips:
1. Start Short/Small
2. Wear Layers
3. Hydrate
4. Pocket Snacks
5. Play a Game
6. Wash the Sweat Out
7. Smile, and Repeat
I hope these tips inspire you to bundle up and brace the winter weather wherever you are, to make some fun memories with your little ones. Happy Hiking!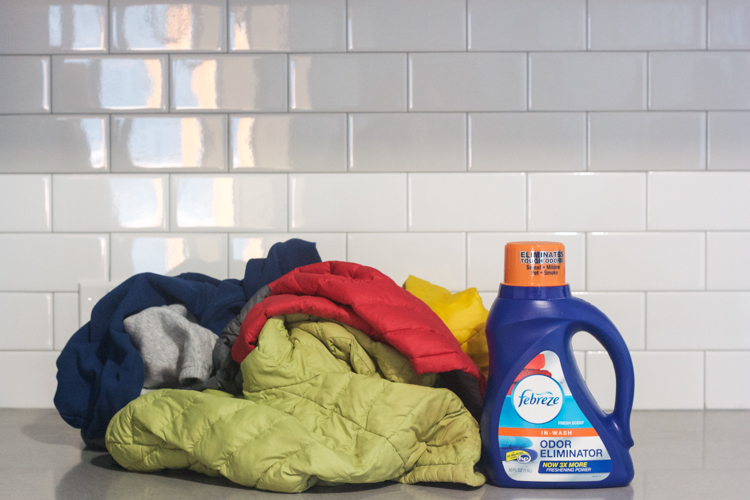 This post was sponsored by Febreze In-Wash Odor Eliminator as part of the KSW Media Travel Tips Campaign, but as always, all opinions and content are my own.