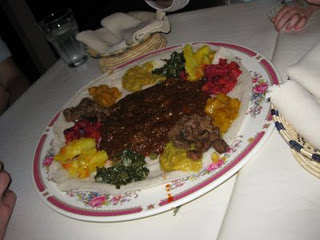 The Kingsfords introduced us to a new kind of ethnic food-Ethiopian. I didn't realize that a country that is so well known for the supposed emaciation of the people could have such rich and delicious fare!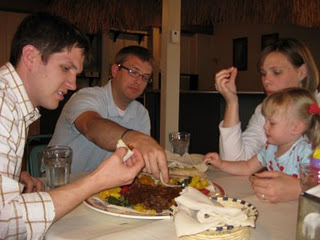 and my favorite part…you eat it all with your hands! Somehow food tastes so much better from the fingers!
The restaurant is on Redwood and about 2400 S, just a block North from the 201 exit.