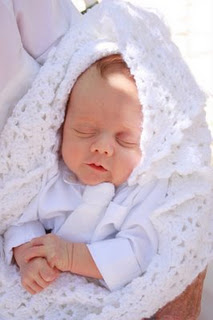 It was a beautiful day for a blessing and a brunch with all of our dear friends and family who could make it. Dave gave Milo a wonderful blessing and then we all enjoyed the patio and the sunshine.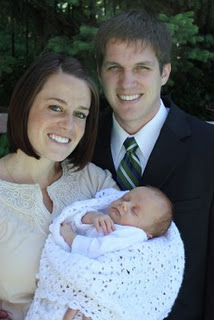 It's great to have a photographer in the family! My cousin Caroline was on hand to snap a few shots of the family, and the turned out awesome despite the fact that it was a 30 second shoot and she was using my camera!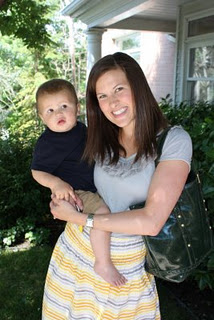 This is the photographer herself…(contact info
here
)
Milo got some great time with his Great's.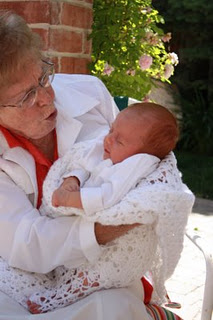 Great-grandma Miriam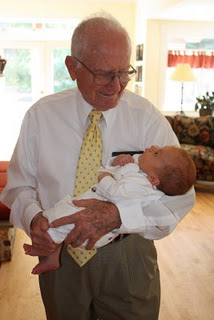 Great-grandpa Joe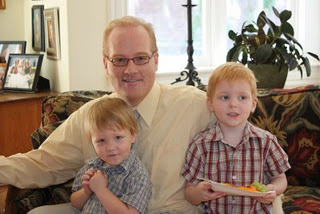 Great Uncle Matt with two of his four boys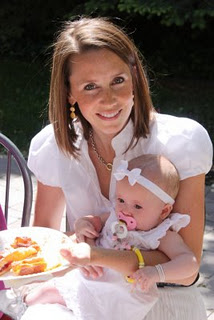 Aunt Chelsea and 6 month old cousin Jane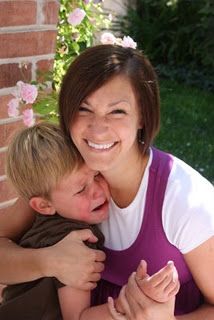 Jody and Beckham (Jody told me that this is what I have to look forward to!!)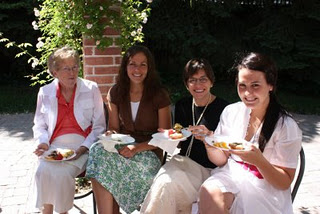 Anderson Women, Miriam, Kate, Melanie and Rachel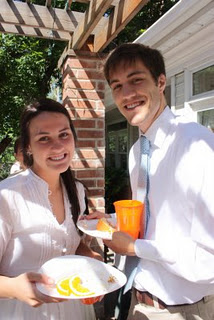 Aunt Rachel and Uncle Eric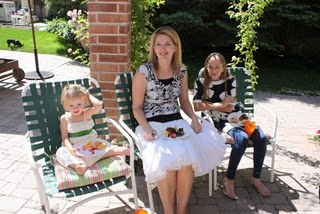 Cousin Elle, Aunt Angie, and Aunt Mattie 
Chuck and Chelsea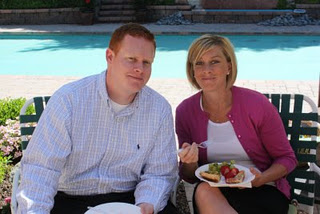 Jake, Kristine and Junior
The big man himself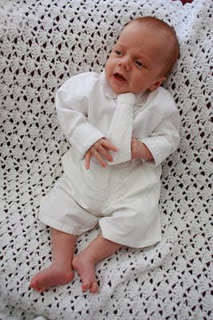 It was so fun to dress Milo in his first WHITES and think about his amazing future: 
Blessing (check) 
Baptism 
Temple Endowment
Marriage 
All events that will bring him real joy.
On a side note,
finding
the outfit that I wanted him to wear for the blessing was a feat of great proportions! I wanted a normal little boy outfit, not a one piece romper. Turns out little boys are not expected to wear oxford shirts and slacks until at least 6 months…go figure! So, his shirt was a little big, the pants were actually shorts, and I hand made his 4″ tie at about 9 am before everyone arrived! I loved him in it!