I don't remember when exactly we decided to spend Christmas in Marfa, Texas, but once it was planned we didn't look back. We had visited Marfa twice before, once as a couple and again with our kids. Both times we came away feeling like we could have stayed longer. It's a fascinating, curious and magical place. The combination of the vast desert and the unique, vintage art and design vibe that fills the town creates very good vibes.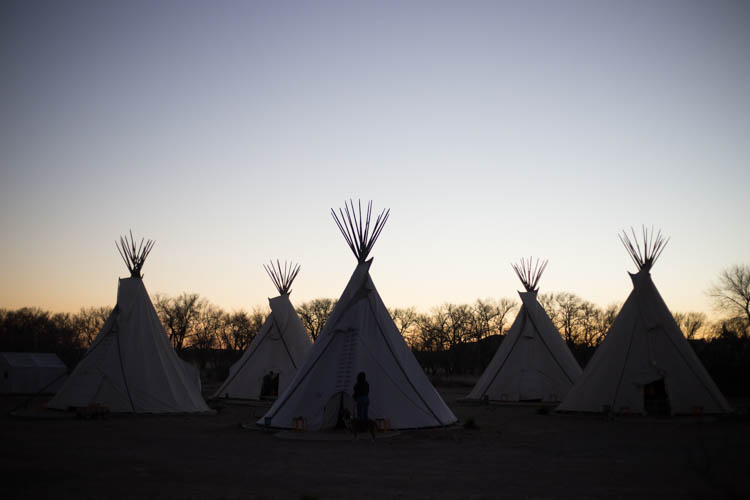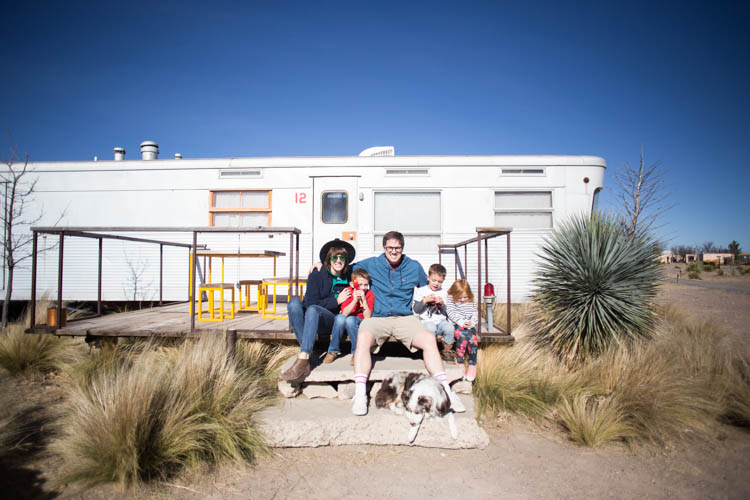 Part of the true Marfa experience as far as we're concerned is staying a night at El Cosmico "nomadic hotel and campground". The shelter offerings vary from teepees and safari tents to yurts and vintage trailers. All of the different buildings and shelters sit along pathways dotted with beautiful native plants, community outdoor bathrooms with amazing farmhouse fixtures, and a few separate hammock hang out areas. It's magical.
We have stayed in the teepees both of our previous visits, and really loved the coziness and novelty. For Christmas Eve, however, I decided to book the Imperial Mansion vintage trailer. Being the middle of winter we didn't know what to expect for weather and considered middle-of-the-night bathroom trips with the kids to be much easier with the bathroom inside, especially if it was freezing temps. We also loved that it had two separate sleeping areas so that we could make sure Santa had somewhere to visit.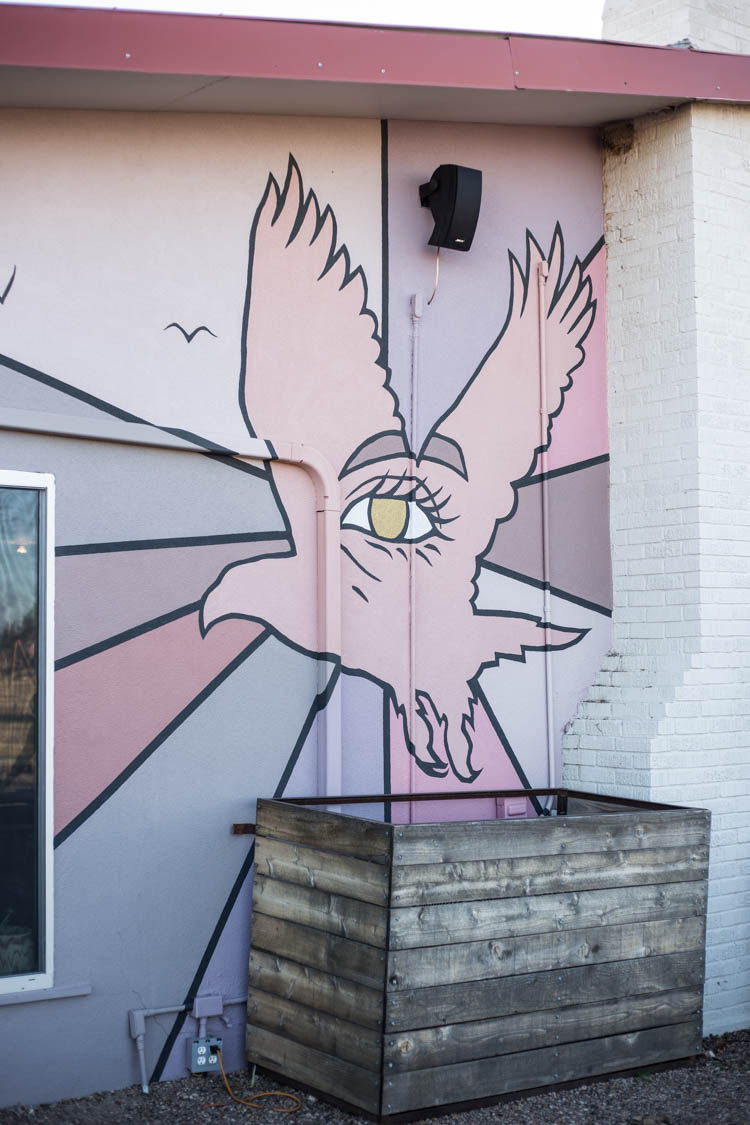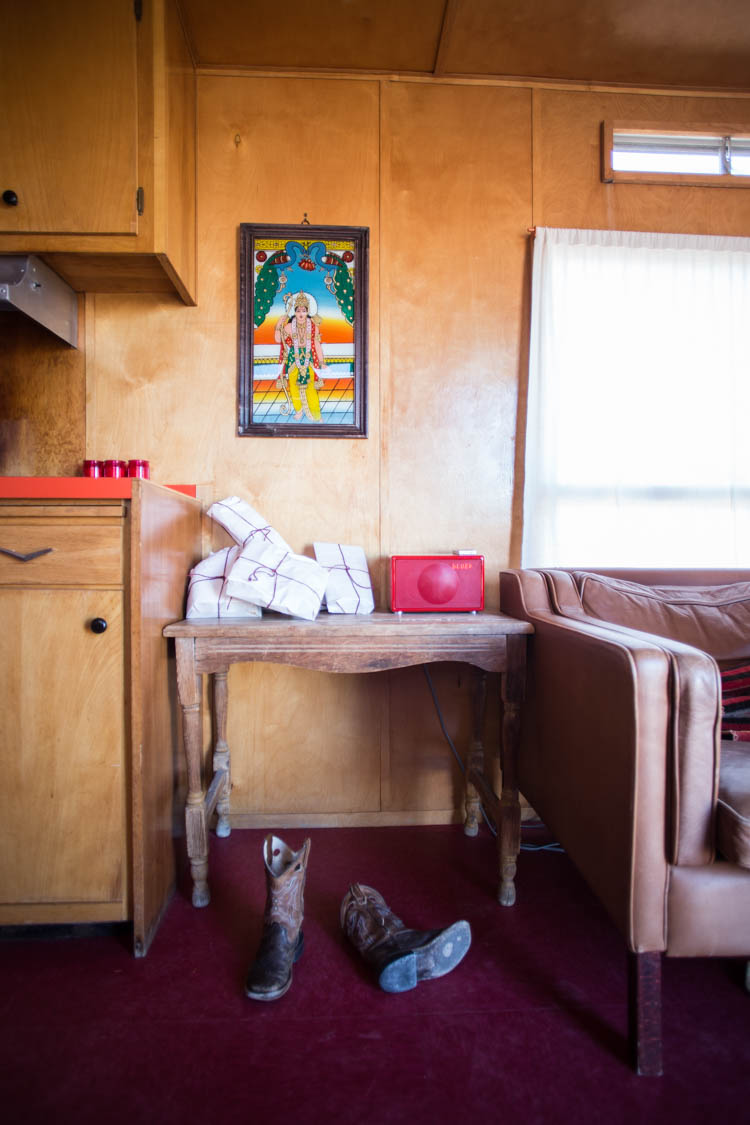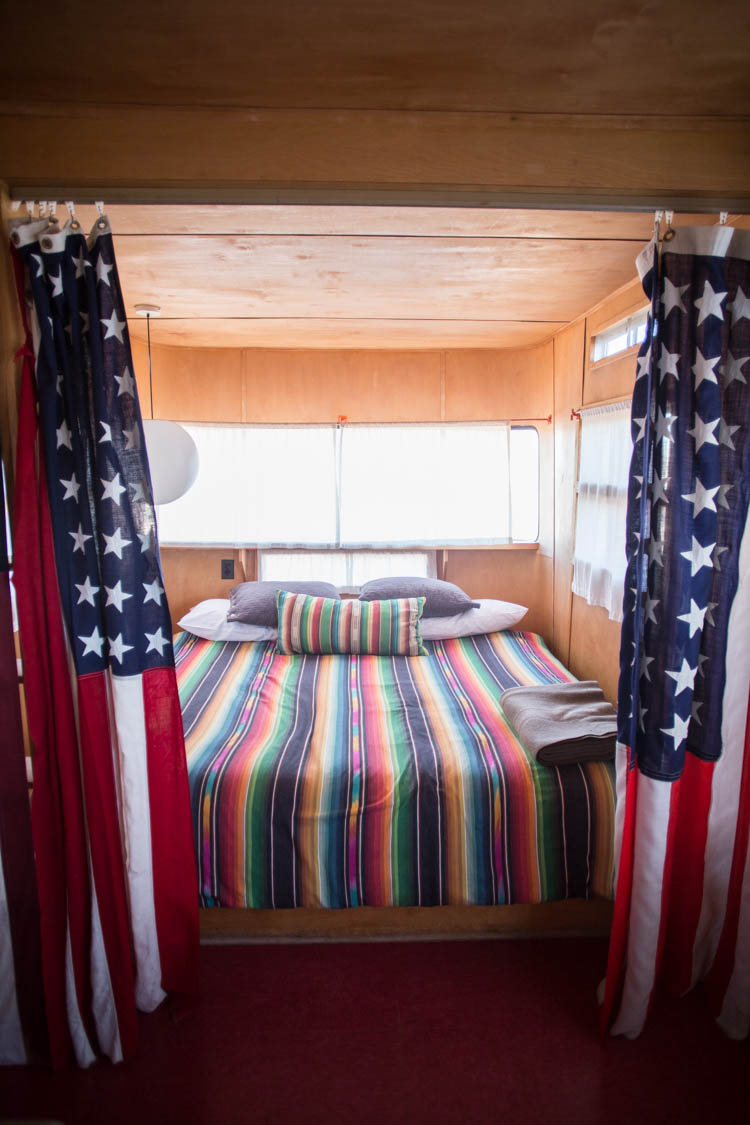 The trailer turned out to be everything we needed. A huge cozy bed with American Flag curtains to separate it from the living and kitchen areas. The indoor bathroom was hot pink and amazing. The back bedroom was just big enough to become our Santa headquarters in the middle of the night, and the of course everything had such good design.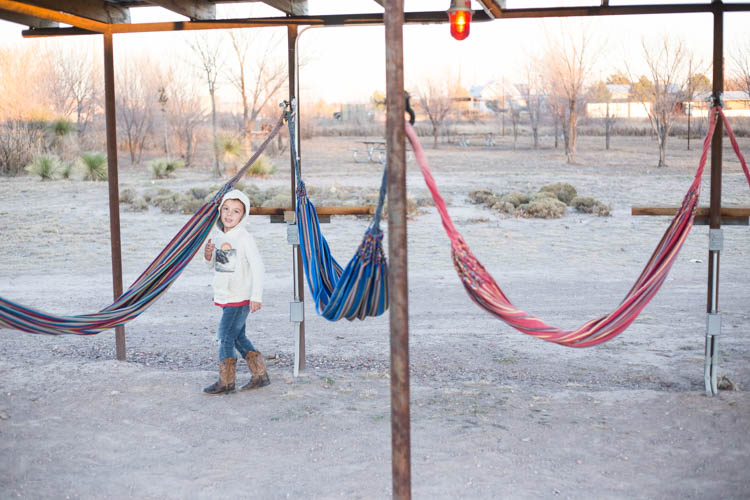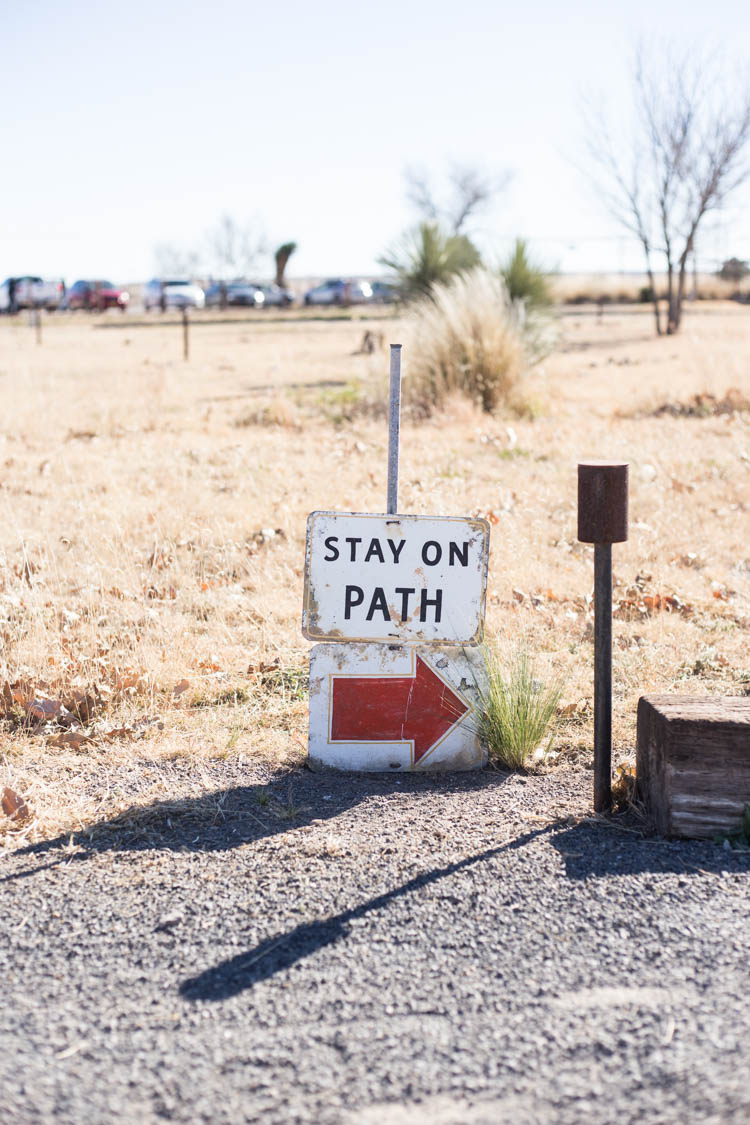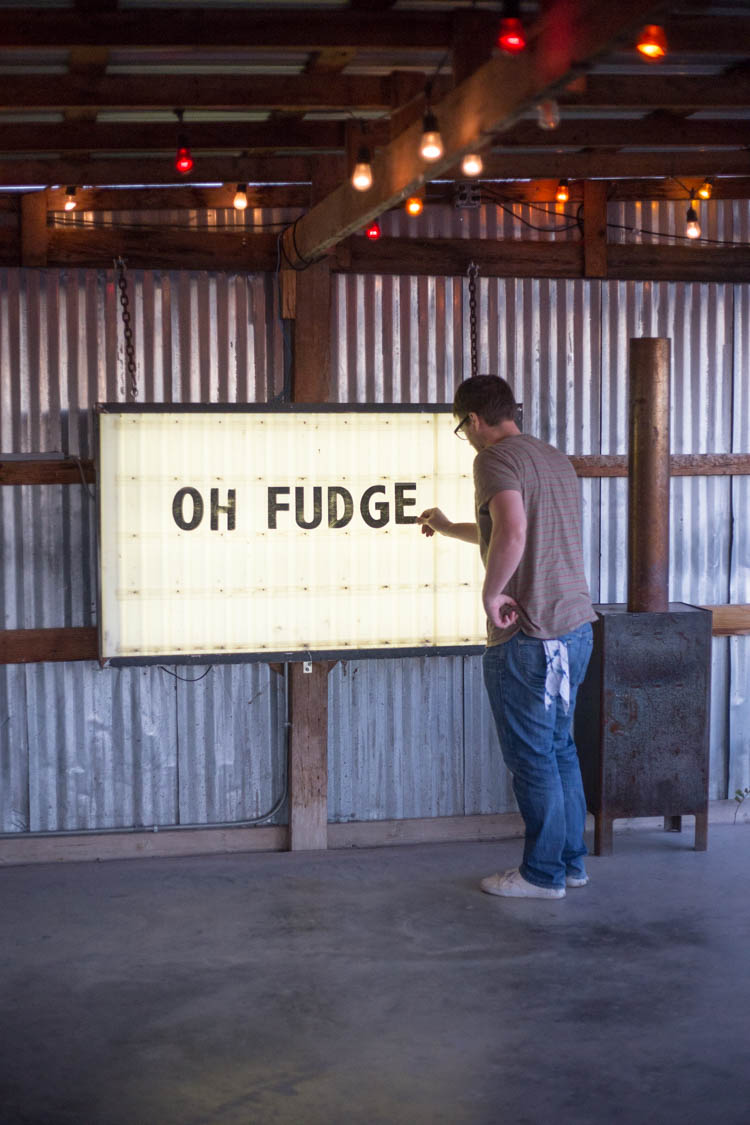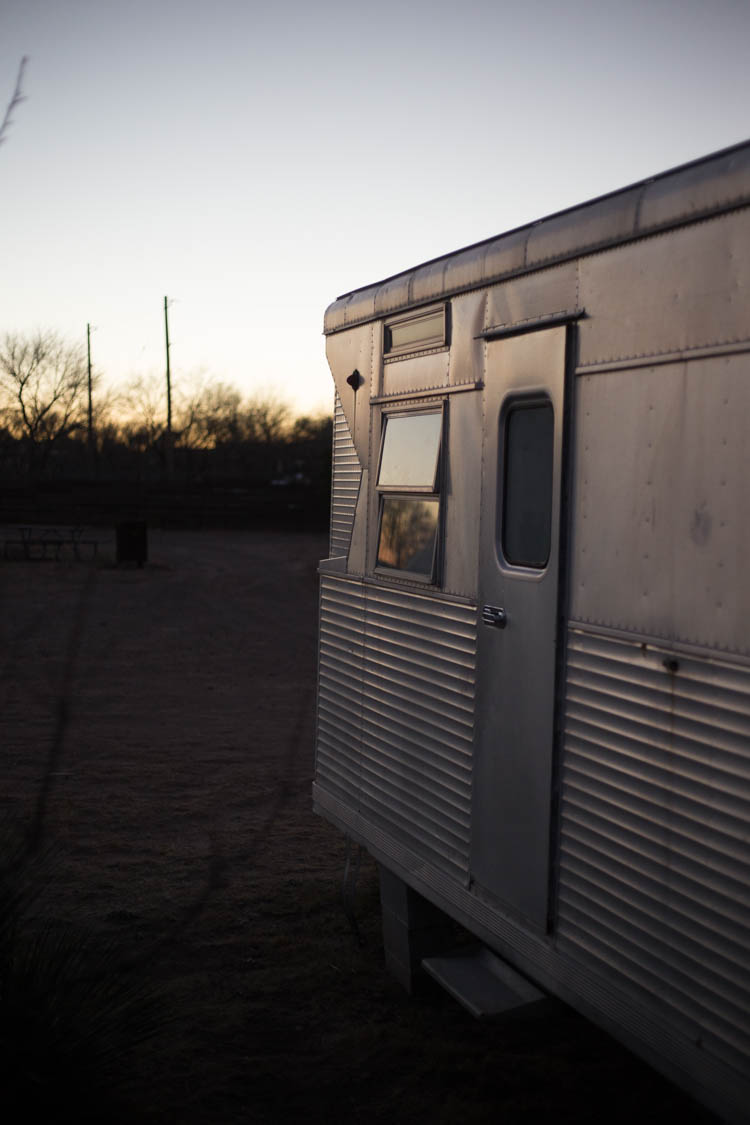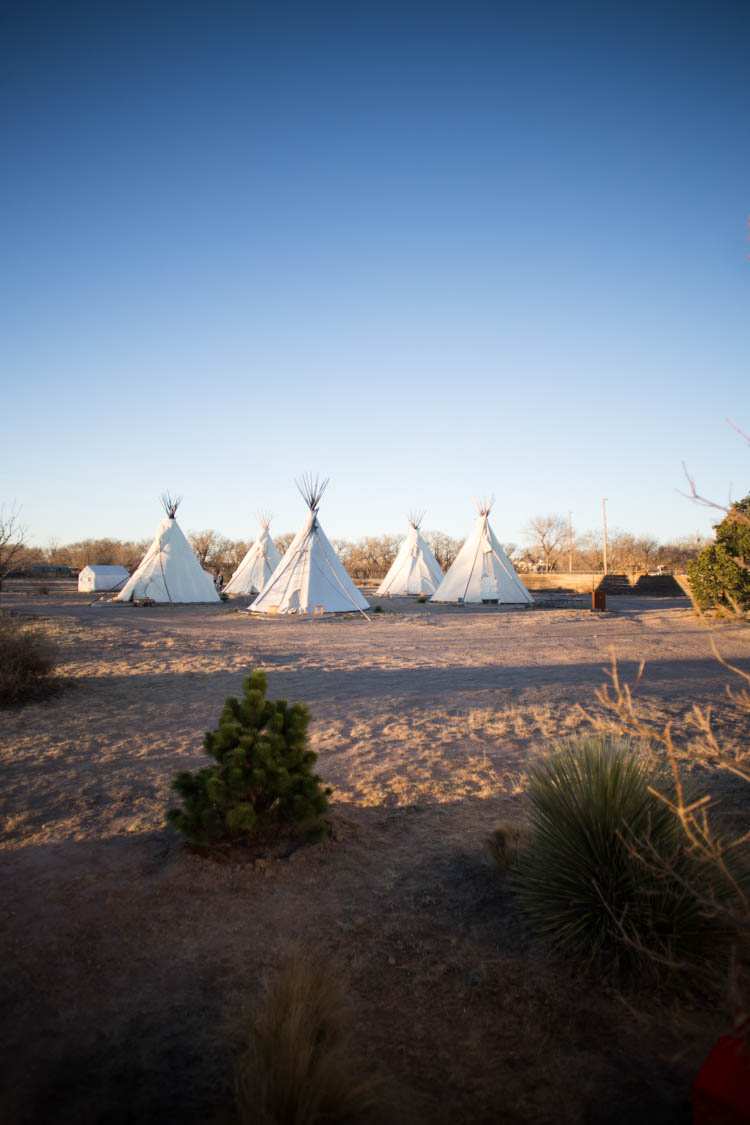 We had packed up early Christmas Eve morning to drive the 6.5 hours straight west from Austin to Marfa. We let the kids open their Christmas gifts from us before we left, Kindle Fire Kids tablets that we knew would be great entertainment on the drive. They were perfect, and they got some great use. Then it was nice to put them away when we pulled up and let the kids run wild for a few hours on the beautiful grounds.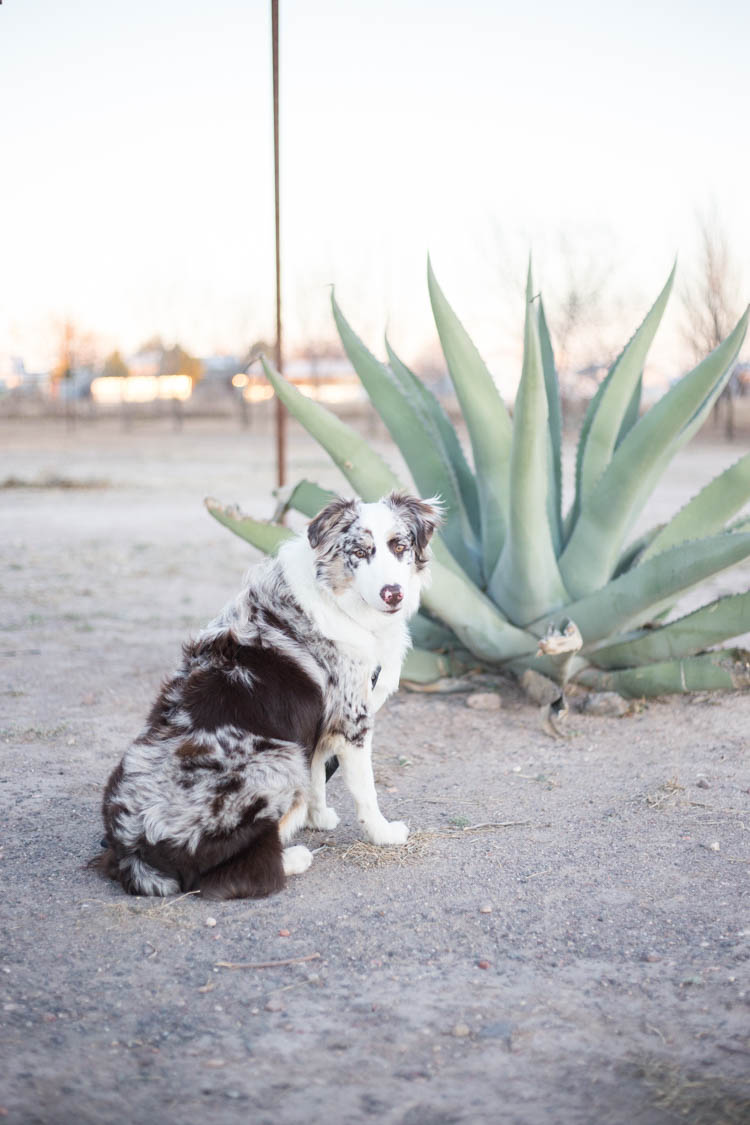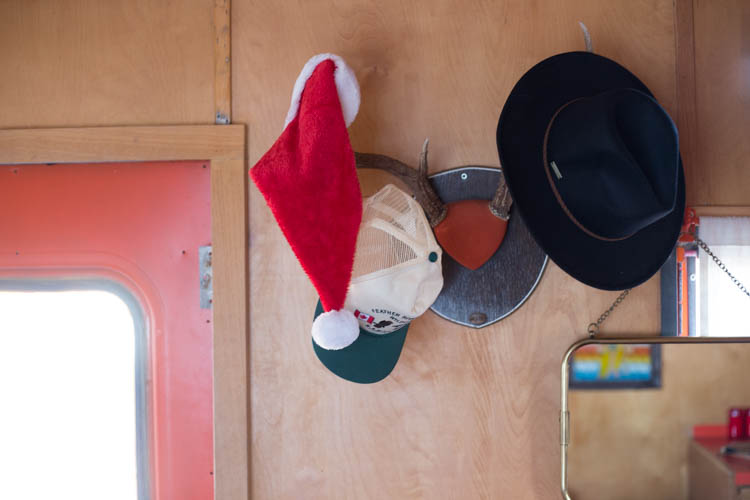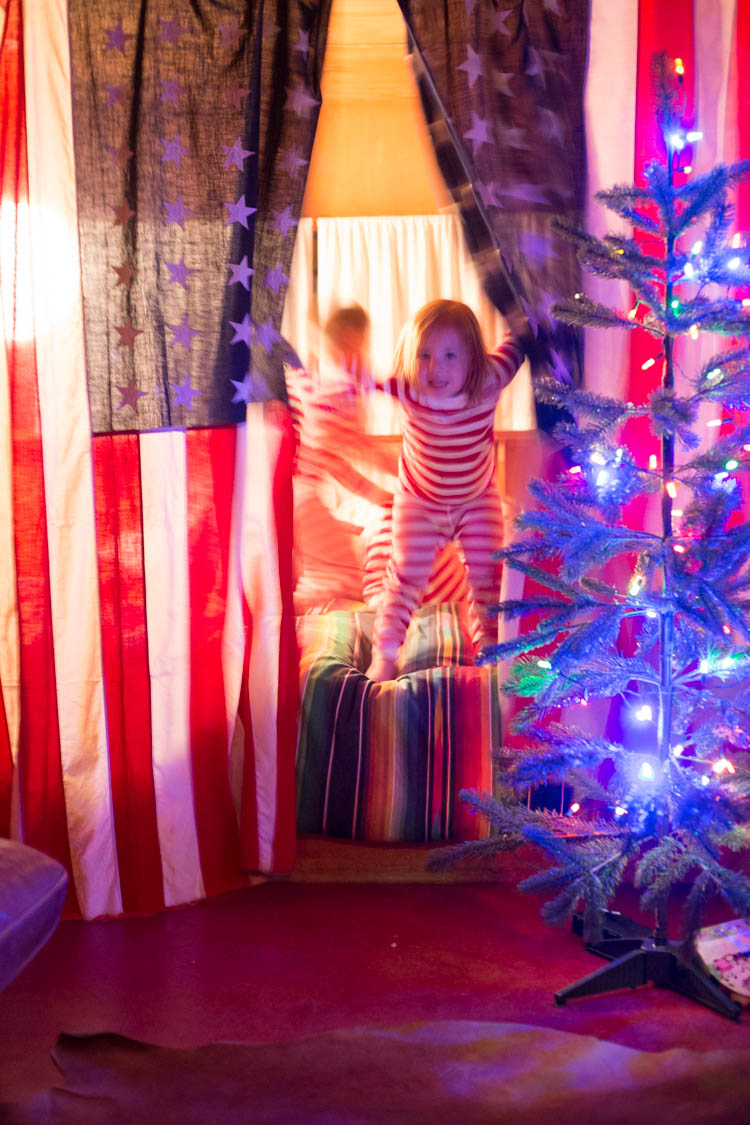 We settled into the trailer, took a few fun Christmas Jammie photos and then headed over to Jet's Grill for an easy Christmas Eve dinner. I had planned to cook, but once we were all settled and it was getting late we changed plans to make things easier. The meal was great, and once we got back to camp the kids were ready for some Christmas stories, and our annual Nativity (in the which Milo played both Joseph and the Shepherd, Plum started as Baby Jesus, then decided to be an angel, Eliot and Dave were the wisest of wise men, and Quincy played a very cuddly sheep). We then climbed into bed and snuggled together while they drifted off to dream of sugar plums.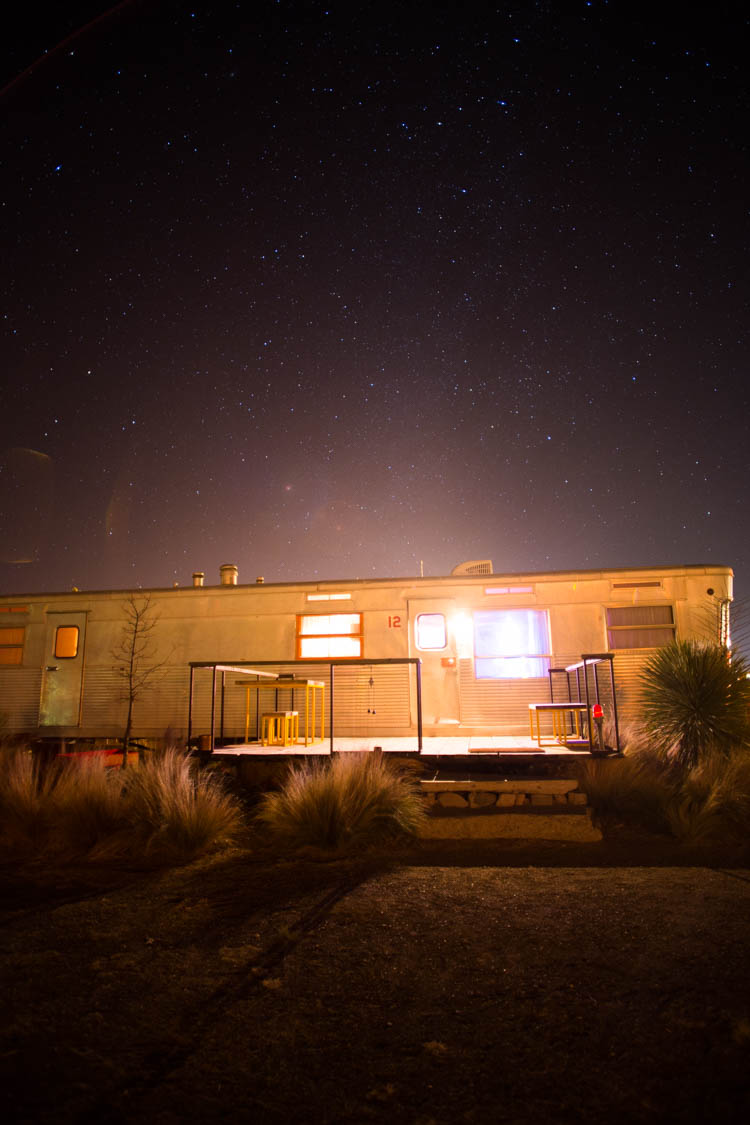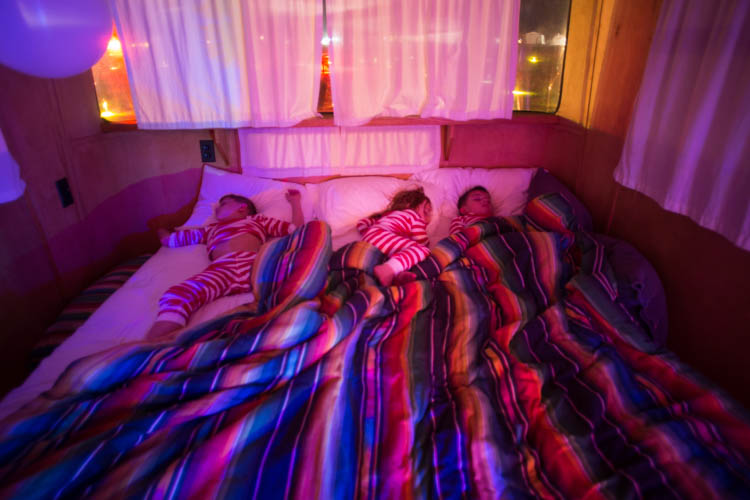 Once asleep Santa got busy pulling out some gifts for these very good little kiddos.
Dave and I decided way back before we had kids that we wanted Santa to bring gifts to our family that were experience gifts to bring us together. Family themed Christmas gifts that we could enjoy as a family for years to come. As the kids have grown, these themes have looked a little different. One year was a bunch of dress ups to share, another year after our move to Texas, we decorated the playroom and re-gifted them all of the toys that had been in storage for 6 months. Last year Santa brought a Madsen bicycle for our family to ride, which has been an amazing addition. This year, it was a camping theme.
Each of the kids woke up to a sleeping bag just for them, an Etch A Sketch (aka a wilderness tablet), a little pile of camping dishes, and a Byrd Baylor picture book. Have you heard of her books? They're the most beautiful desert-inspired books. I'm obsessed with them.
Their stockings were simply stuffed with a headlamp, some candy and fruit, and hand warmers to keep the chill away (even though it turned out to be eight five degrees while we were there!)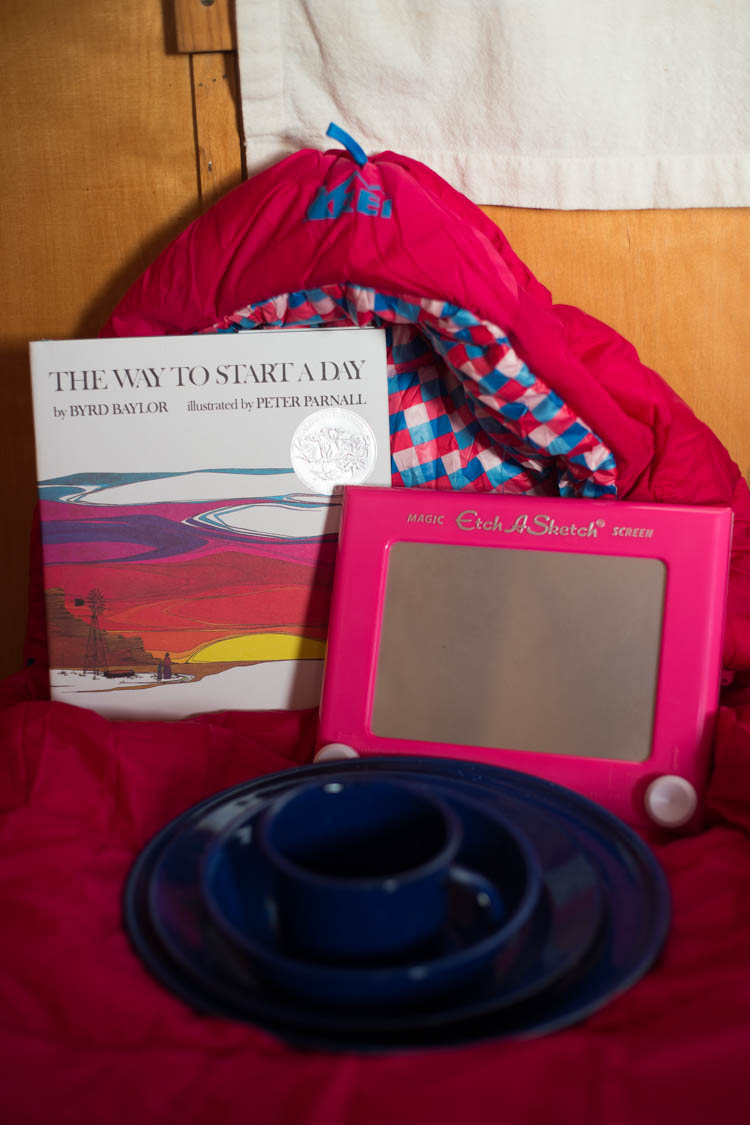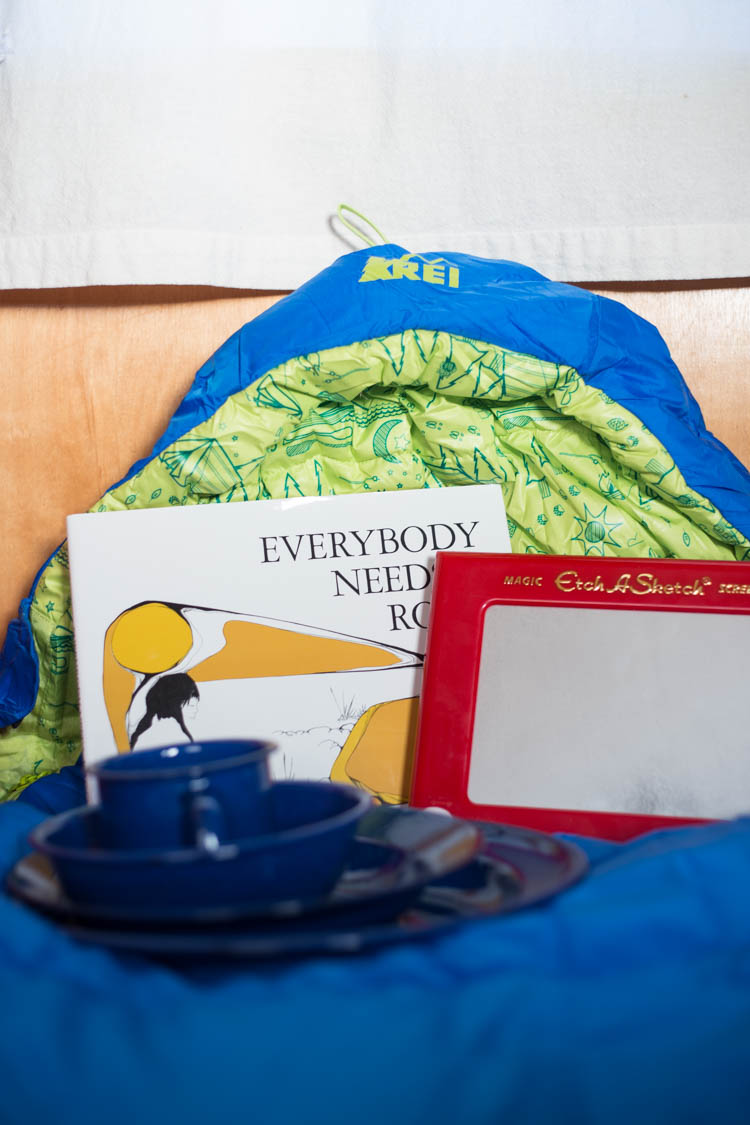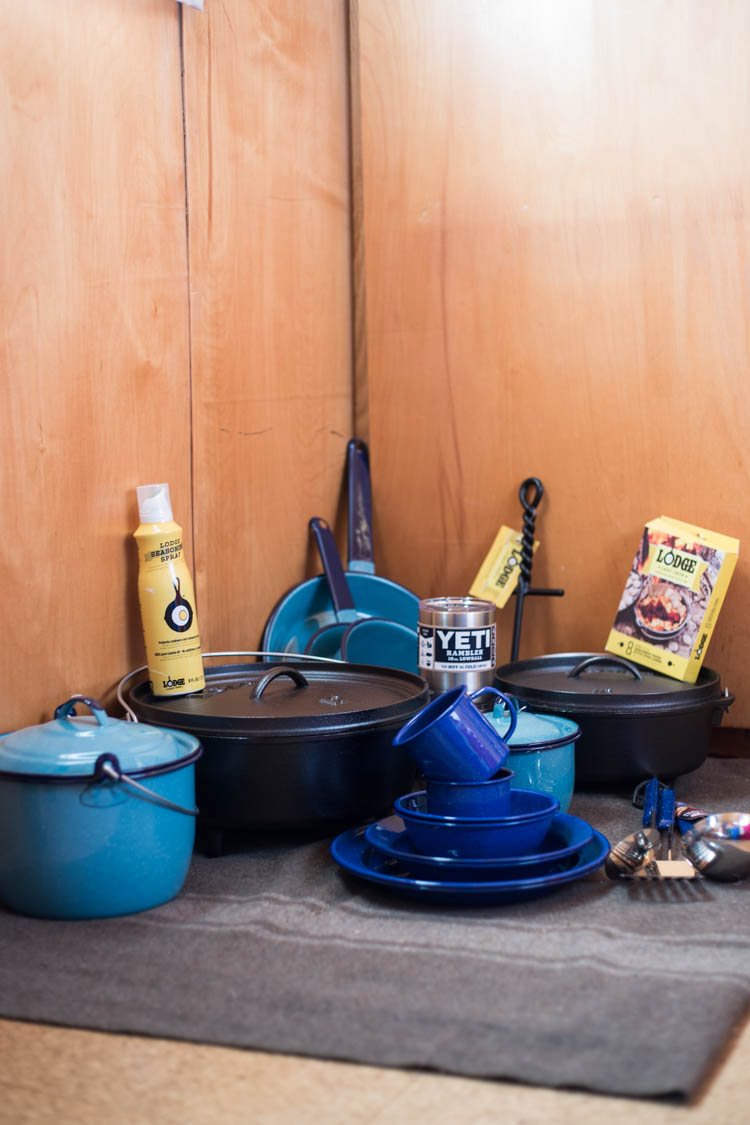 Dave and I were spoiled by Santa's pile of camping cookware and our very first camping dutch ovens. I grew up eating delicious dutch oven meals made by my dad and was so excited to give them a try!
The camping Christmas was a huge hit, especially as we were heading out that afternoon for our third trip to Big Bend, and all of our gifts would be immediately put to good use. In fact, we broke the dishes out right then and there for a trailer porch Christmas breakfast of cheese danish, citrus, and steaming hot cocoa. I added flatware rolls from my new shop Live Free Creative, and it was pretty perfect.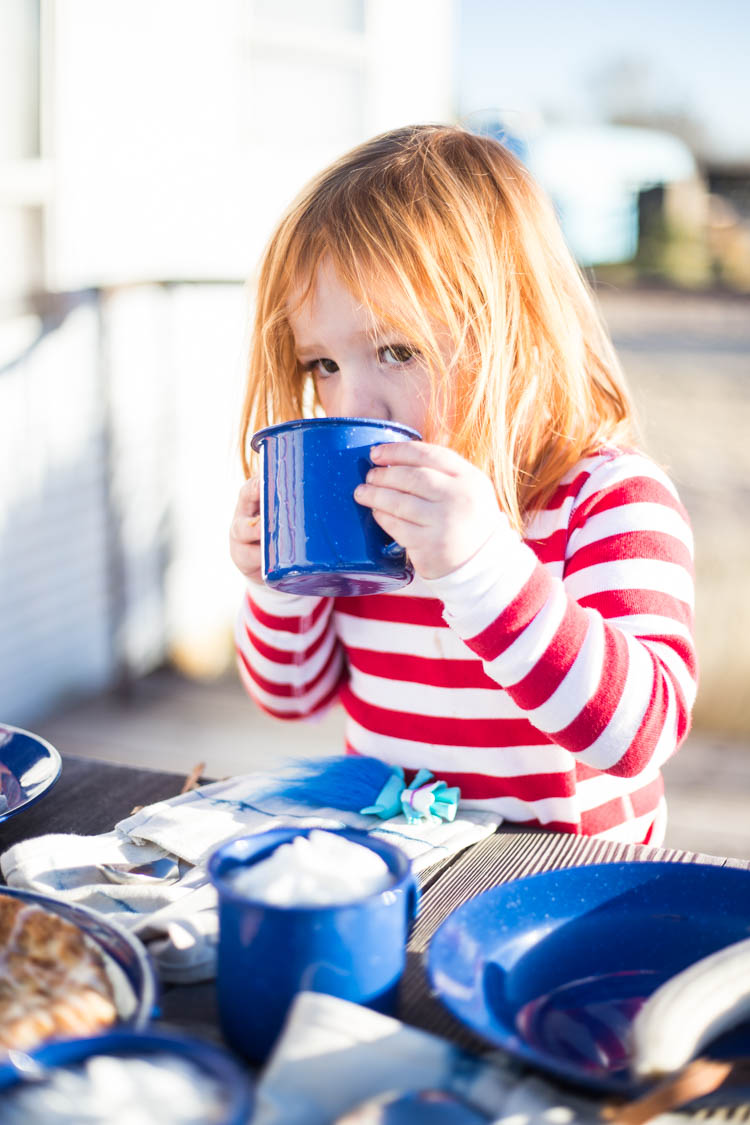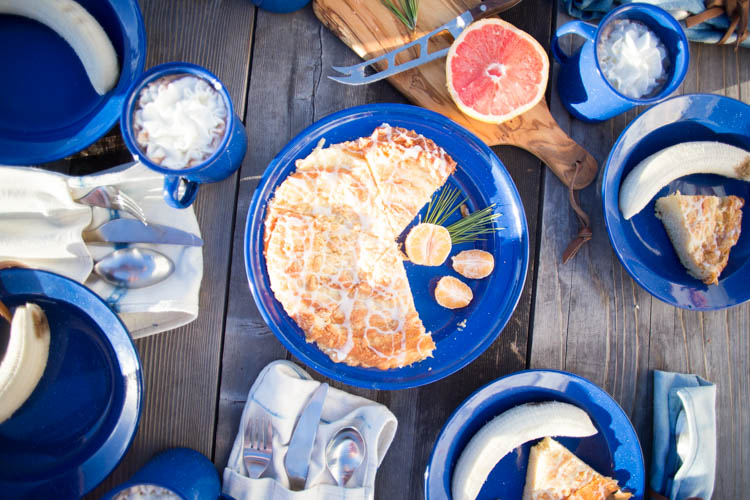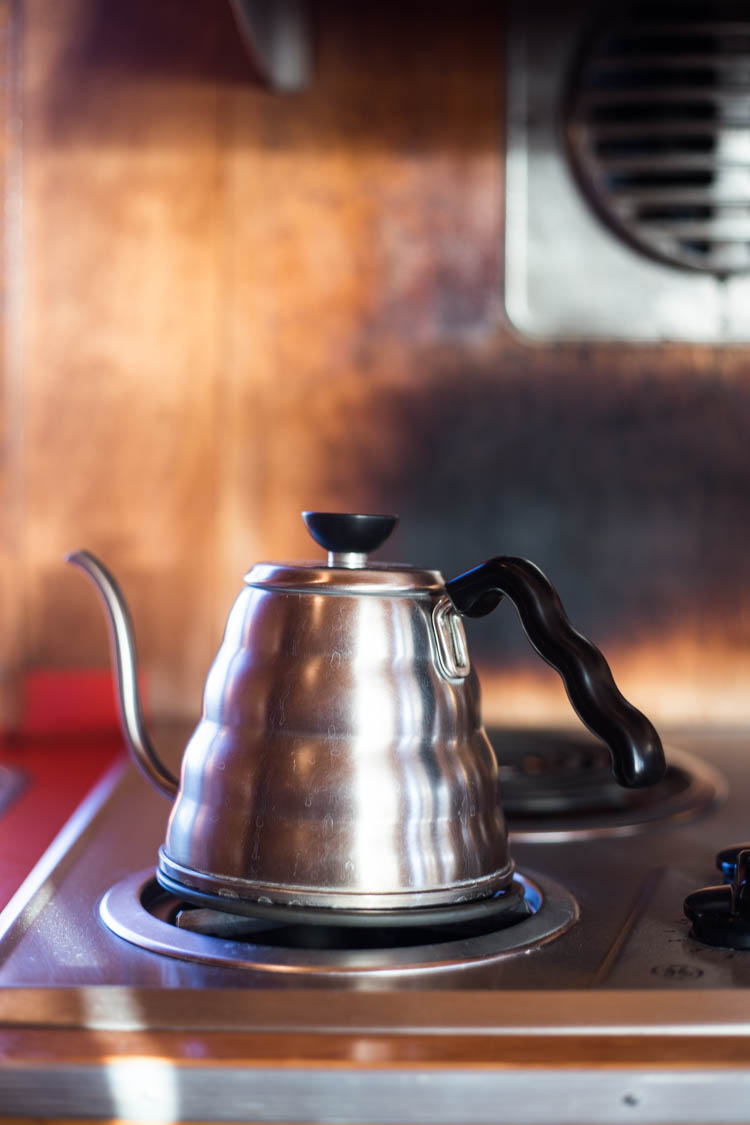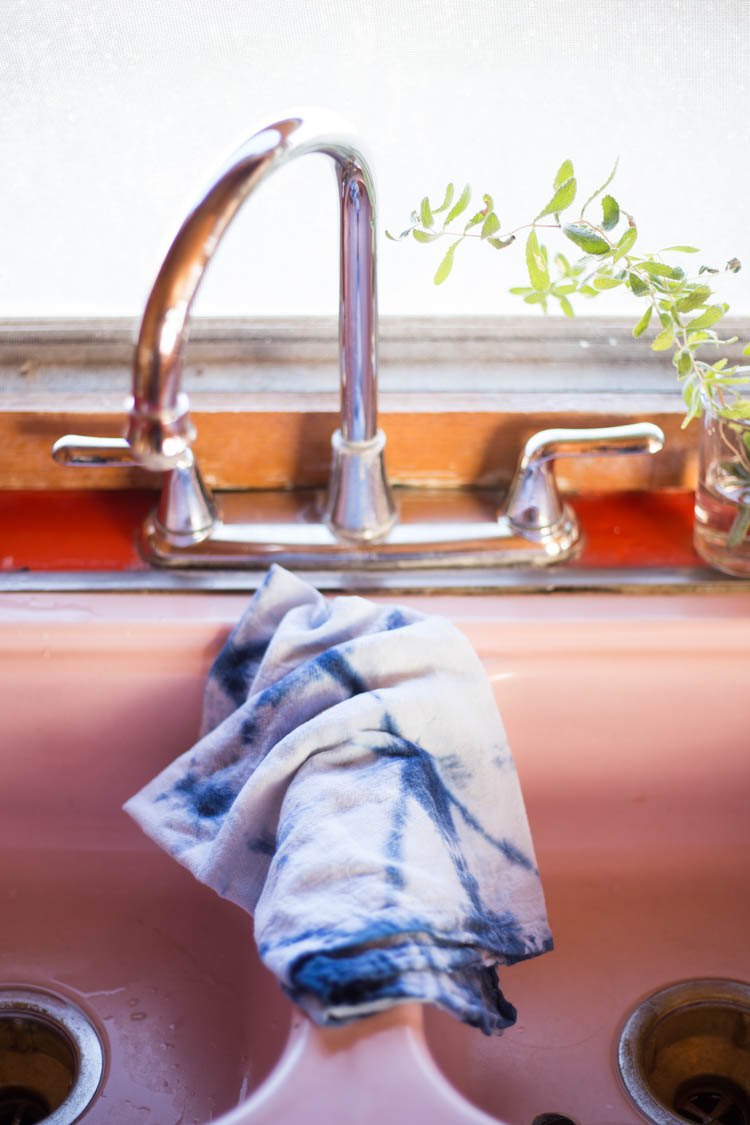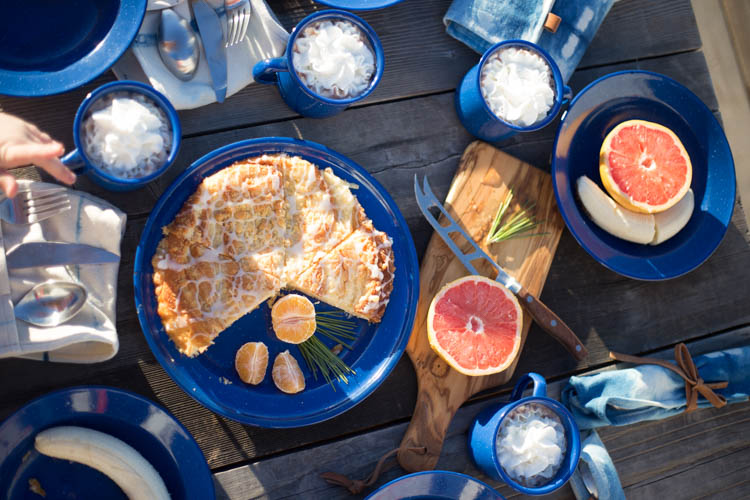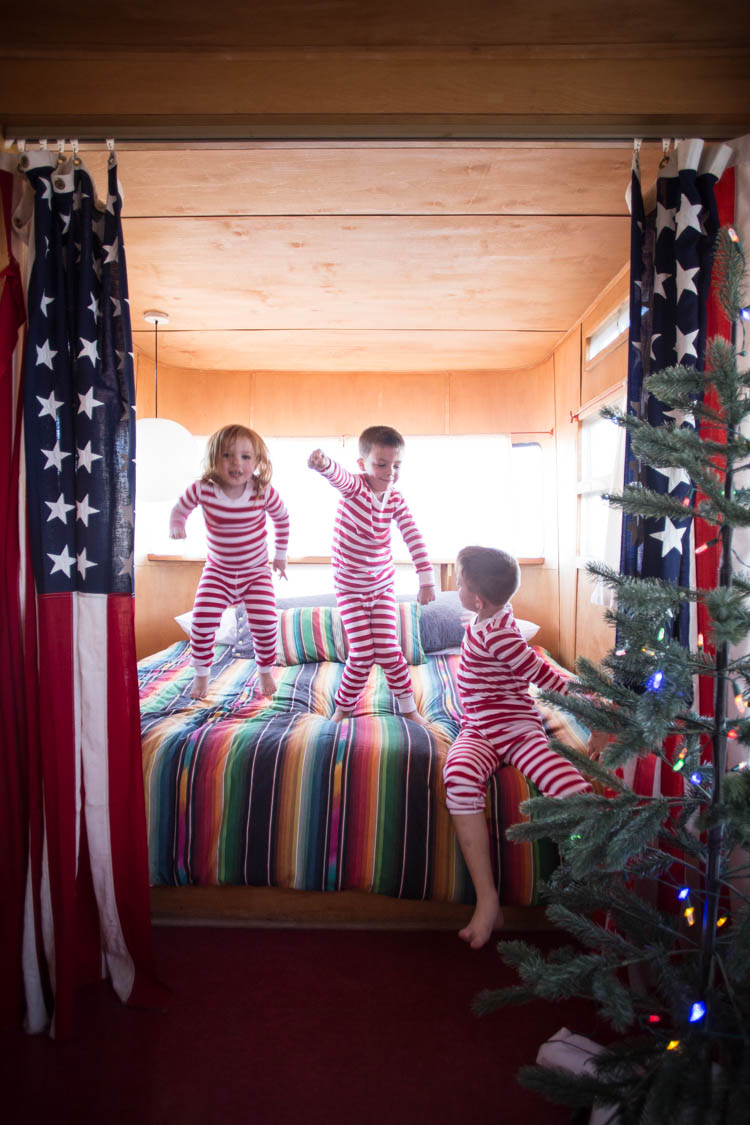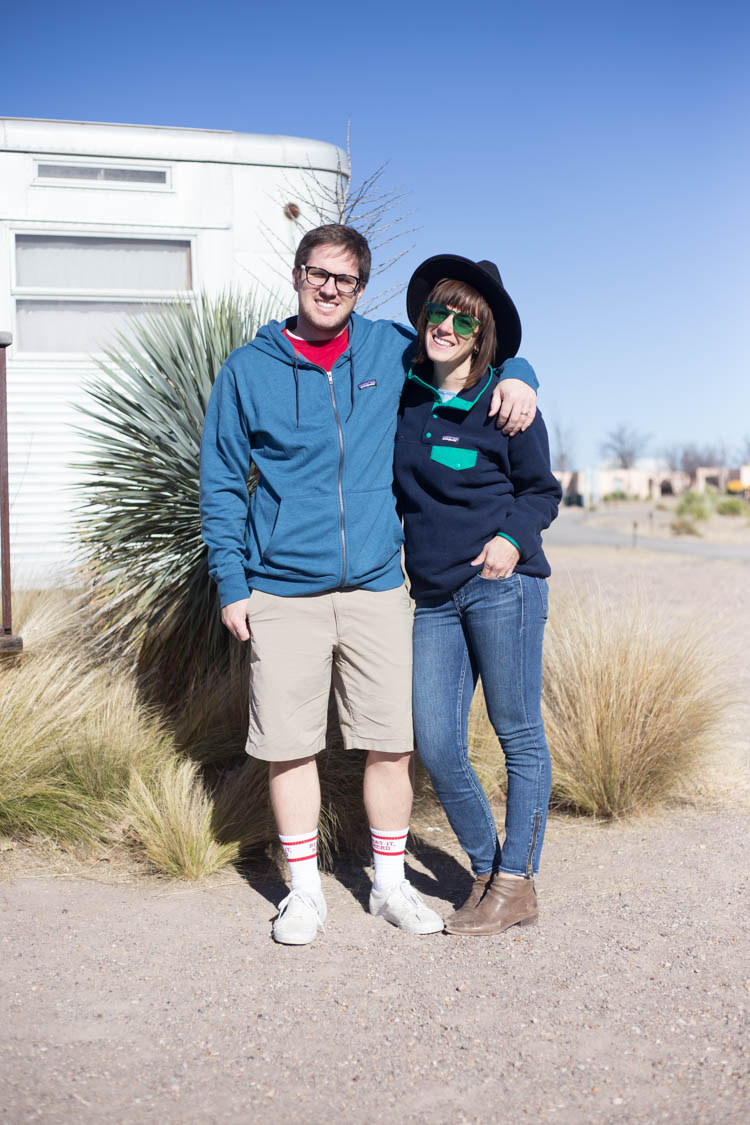 In addition to the simple themed gifts from Santa, we had each brought small gifts for each other. The kids treated each other to small toys carefully chosen on our Christmas shopping trip to Target, and Dave and I showed up with blue Patagonia outerwear for each other. A sure sign of a good match, right? I remember one Christmas my parents gave each other the very same gift, a wii sport I think it was. We all laughed, and they just smiled.
After enjoying a slow Christmas morning, we packed up the car and stopped at a couple favorite spots in town before heading our to Big Bend. The Thunderbird hotel and it's SEE MYSTERY LIGHTS is always a good photo op. We once tried to see the mysterious Marfa lights, but were't successful. Maybe next time.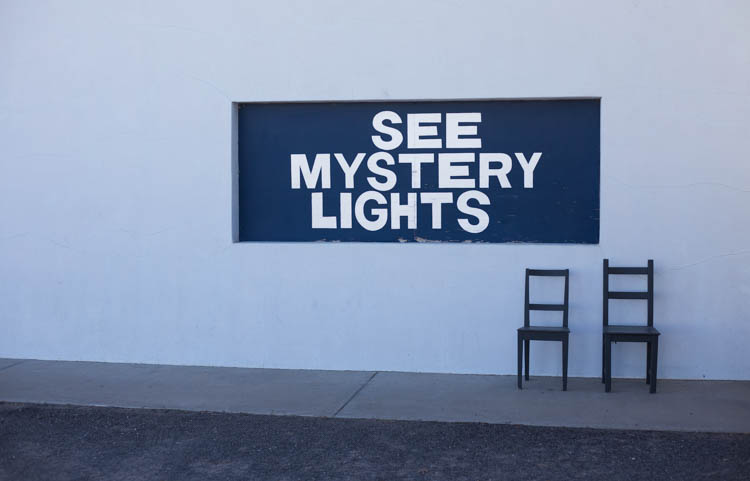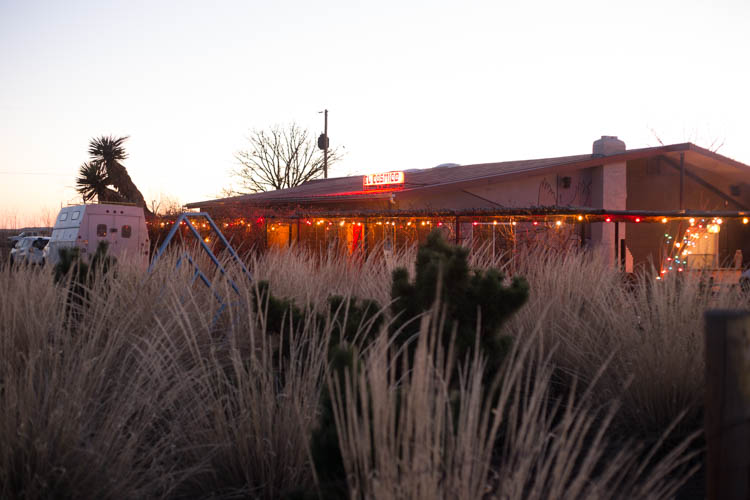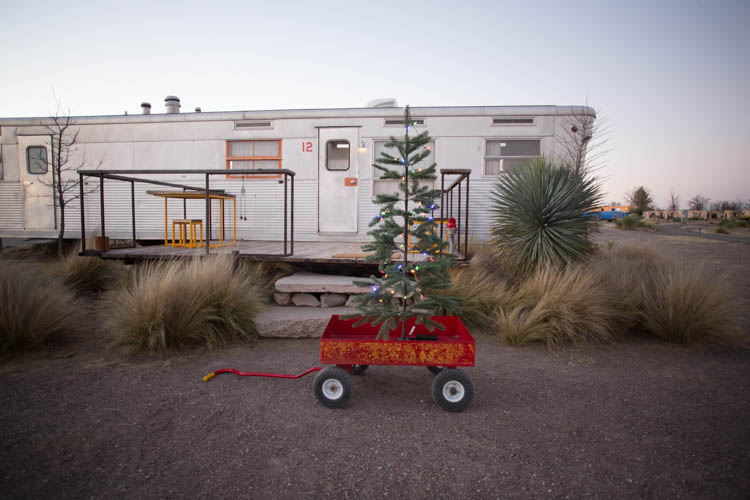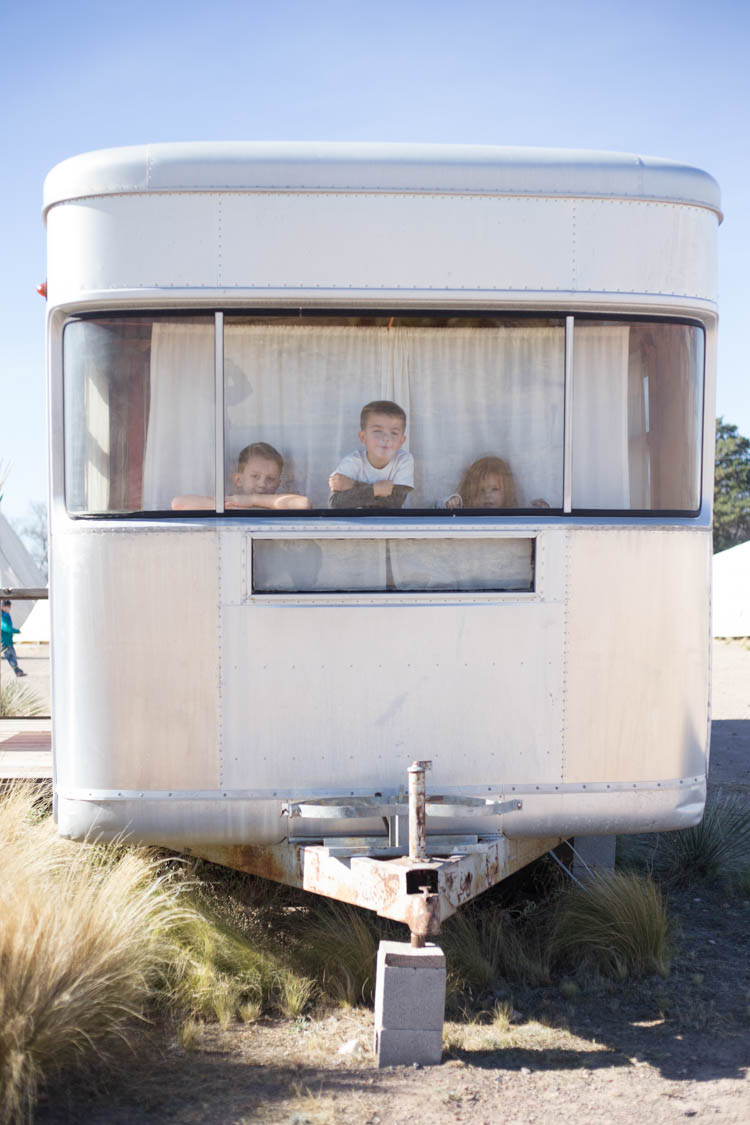 Every time we leave El Cosmico we start planning our next trip. We've settled on May this year, and are so excited to go back. There is something so fun about having a place away from home that becomes familiar, and I'm happy Marfa is ours. Our Christmas in Marfa was simple and so sweet. Cozy being so close to each other, exploring, reading, counting the millions of stars.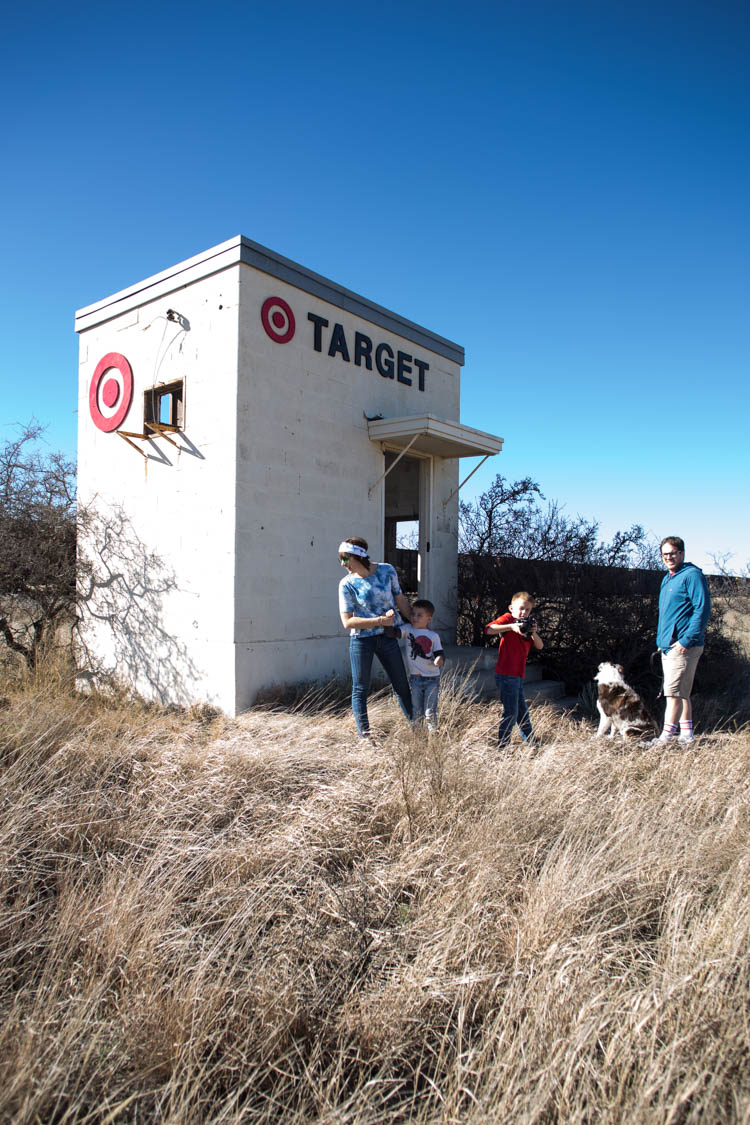 It is one we won't soon forget. Maybe trying to focus on keeping it simple and meaningful helped contribute to our New Year's experiment of not buying more stuff. We know that what really makes an experience wonderful is being together and being present, not any of the gifts or the fluff.  Just time and adventure.