I'm kicking off a new series this week that I'm really excited about. Each month of 2017 I will be exploring a new medium, and every Friday I'll have a new DIY for you using the featured material. I'm beginning with a basic: cotton.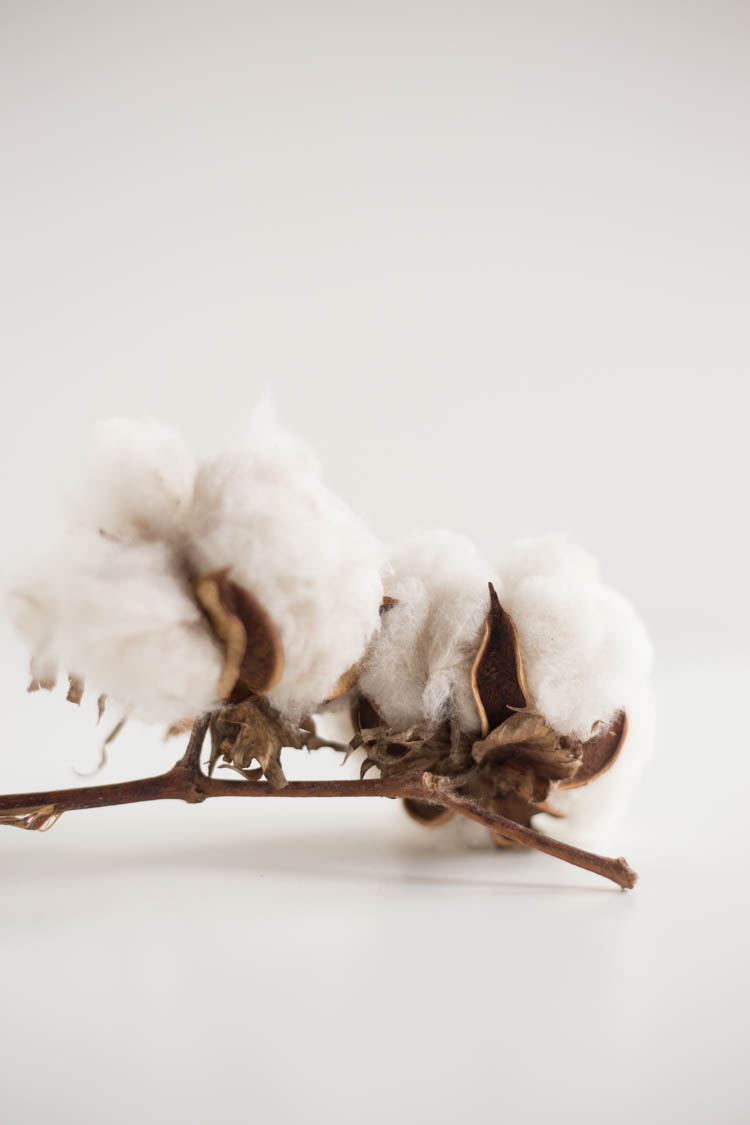 Cotton is a soft, puffy staple fiber that has been used in textiles for thousands of years. It grows natively in countries all over the world, including in wide fields here in Texas, where I gathered these beautiful pods while road tripping last year.
The plant is beautiful even before all of the processing that separates the fibers from the husk, then spin it into yarn for weaving into fabric. Aren't they gorgeous?
I love the versatility of cotton, and am excited to explore a few fun ways to use it this month. However, as it's the first week of this exploration series, I thought I'd begin at the beginning with a cotton pillowcase.
And not just an ordinary cotton pillowcase, a pocket pillowcase. Because everything is better with a pocket.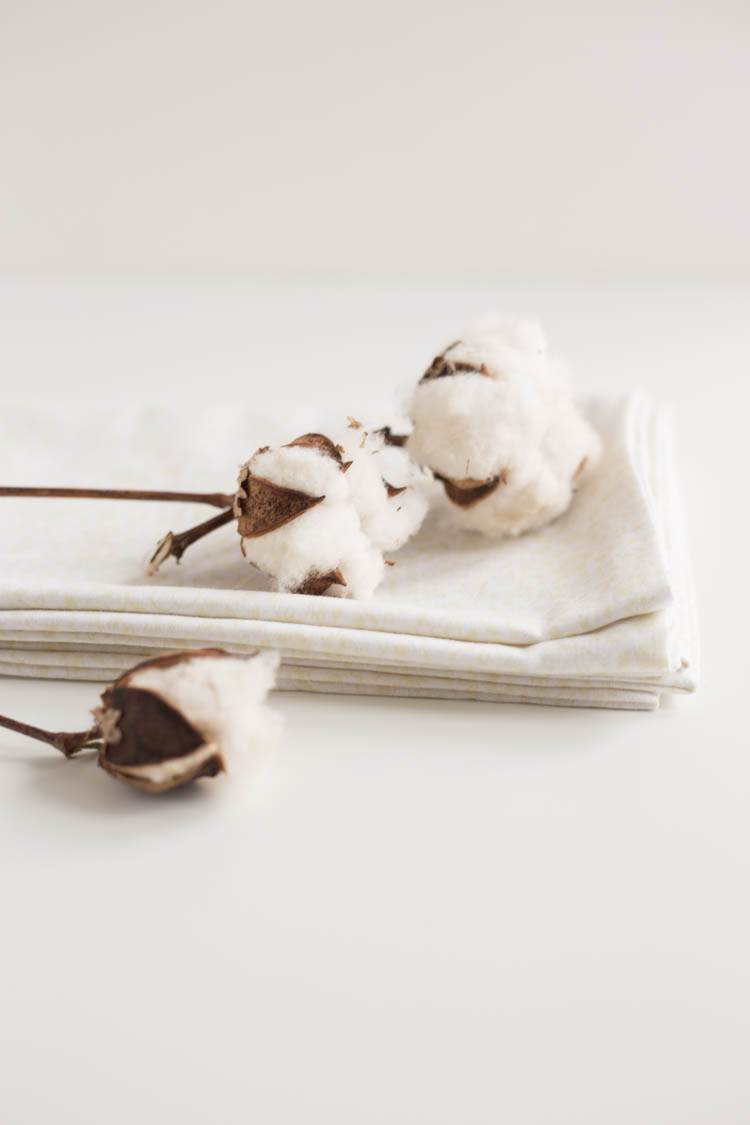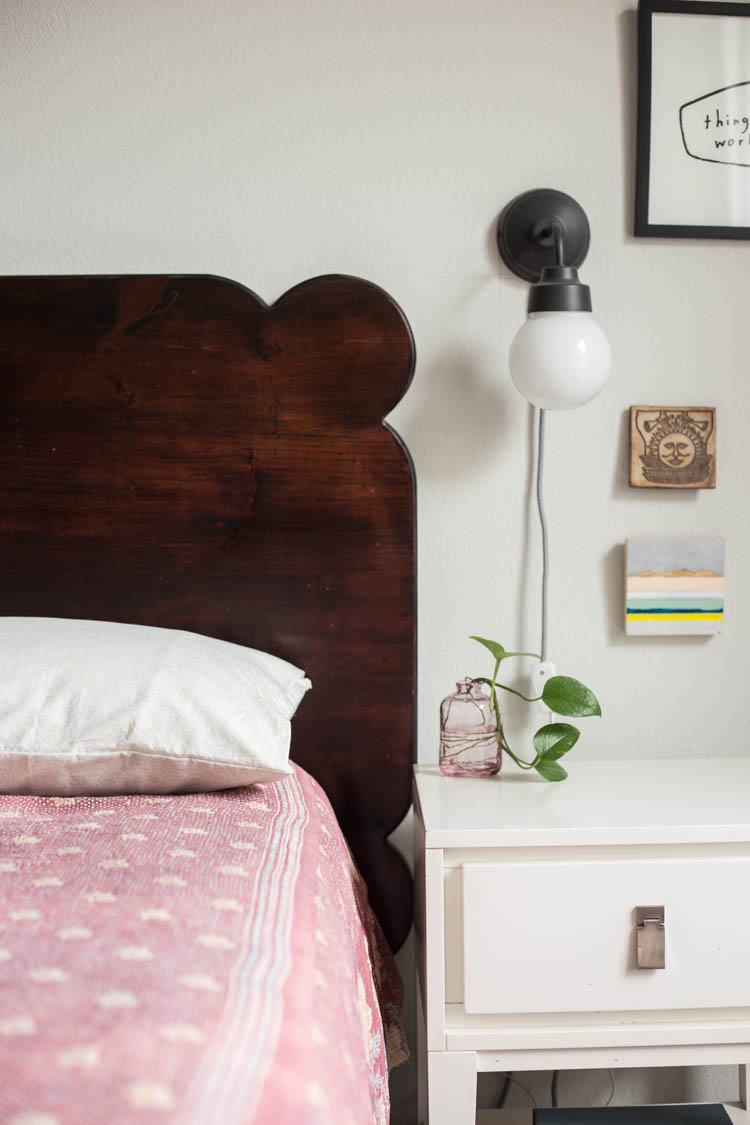 For years I have been tucking the ends of the pillowcase in over the end of the pillow to create a pocket that covered the open side and kept the pillow nicely in place. Then some recent store bought pillowcases I bought had a sewn pocket end and I realized that was the only way to make a pillowcase.
With this tutorial you can make a beautiful pocket pillowcase with any lovely fabric you can find. I used this dainty floral cotton from my extensive fabric stash. It's the perfect interesting neutral and ended up looking so pretty along with this cotton kantha blanket.
Making the pillow requires only a yard of fabric and very beginner sewing skills. Find the full DIY below and let's get making this year!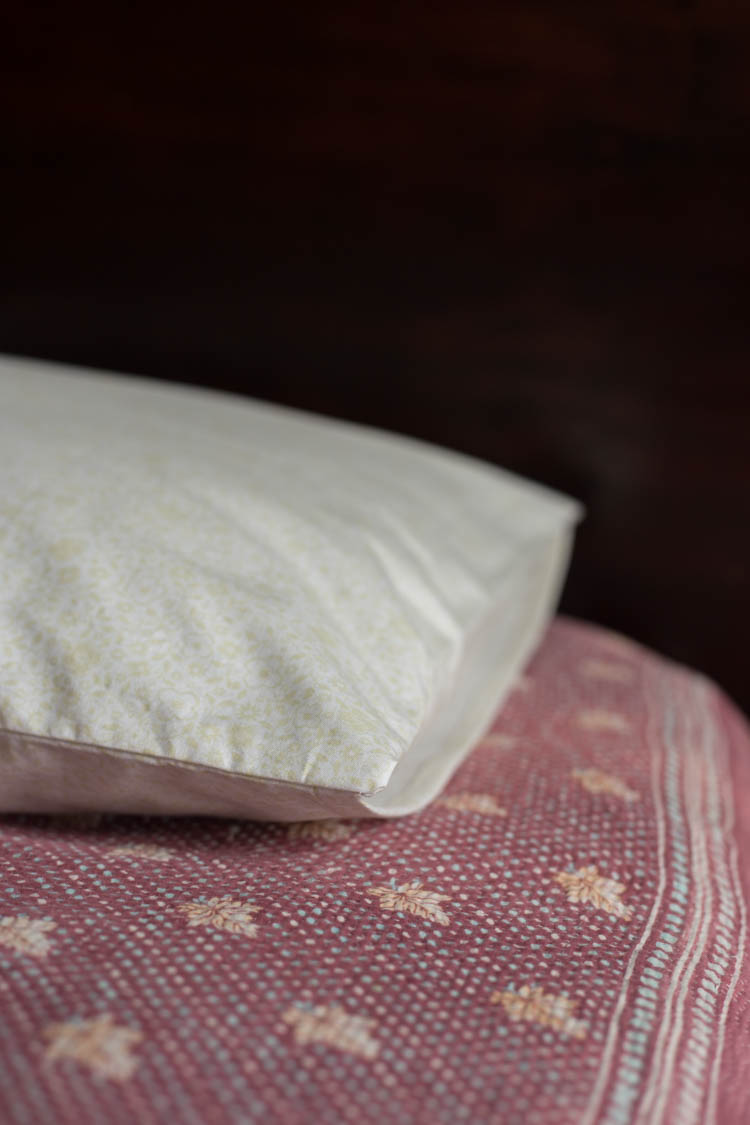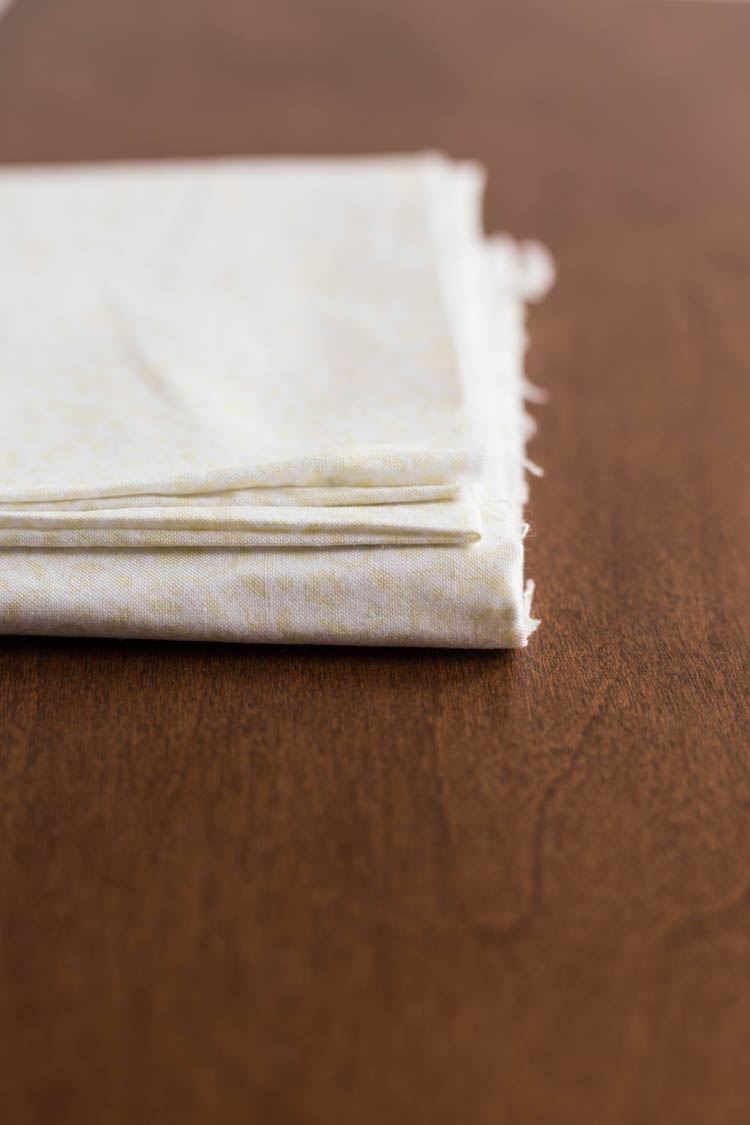 Cut one piece of fabric measuring 20″ x  28″ and another 20″ x  35″
Fold one short end of each piece down 1/2″ and press, then another 1/2″ and press
Stitch a straight line along the edge of the fold
Place right sides of the fabric together, with the three raw edges aligned and the longer of the hemmed edges face up
Fold the longer hemmed edge down over the shorter, sandwiching the shorter hemmed edge in the middle
Starting at the recently folded end, stitch along all three raw edges with a 1/2″ seam allowance
Finish the sewn seam allowance with a zig zag stitch, pinking shears, or a serger
Turn the pillowcase right side out and press the seams
Add a fluffy standard pillow and tuck it beneath the pocket end inside the pillowcase

This basic project is perfect for a beginner seamstress, making in bulk for gifts, or anyone who loves making beautiful, practical things that make life just a little more pretty and wonderful.
Not that I'm saying a pillowcase will change your life, but a pocket pillowcase just might.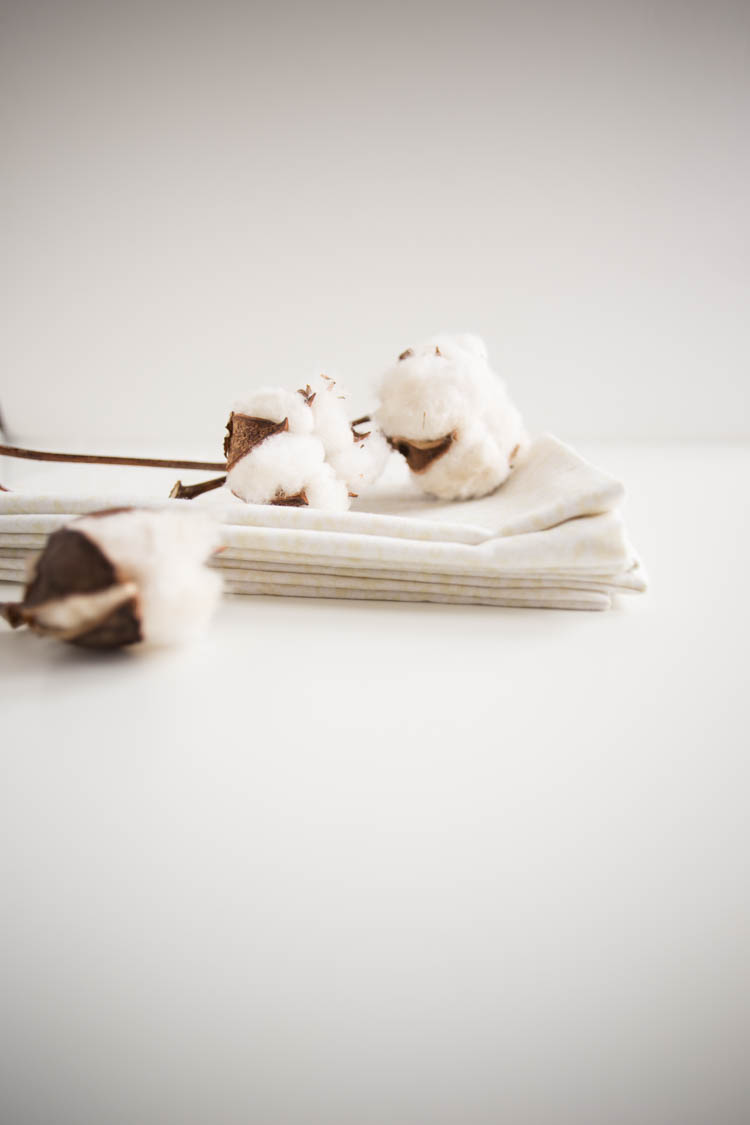 I hope you love this first cotton project, and look forward to some more cotton DIYs this month.
Later in the year we'll explore paper, leather, linen, denim, glass, copper and myriad of other mediums. I'm excited to stretch my creative muscles and share with intention some simple, practical, and beautiful projects this year.