Easy Ghost Lights Halloween Decor
I love a lot about Halloween, and have decided simple, classic Halloween decor is my favorite type. Sort of neutral Halloween colors, lots of live pumpkins and branches, and then a little ghost, skull, or bat here and there.
These little Ghost Lights are so easy, so cute, and really fun for simple Halloween decor, without being too spooky, intense, or time consuming. And, you can take the ghosts off when you're done and use the lights for the rest of the holiday season. Perfect!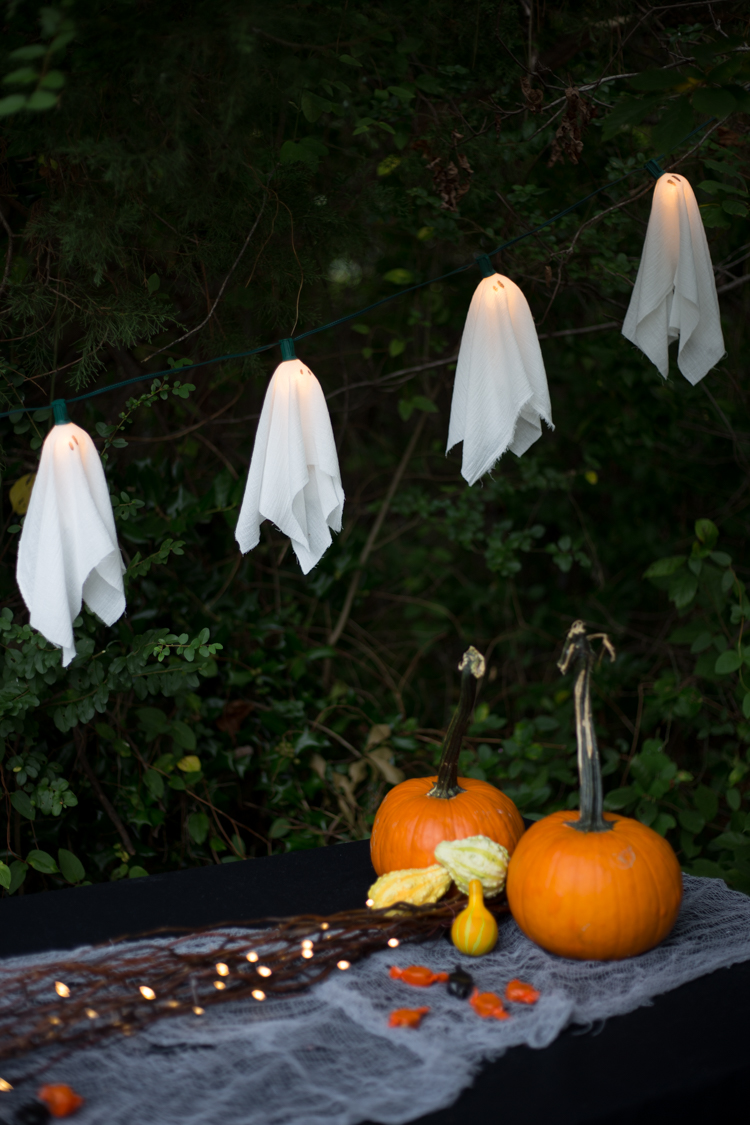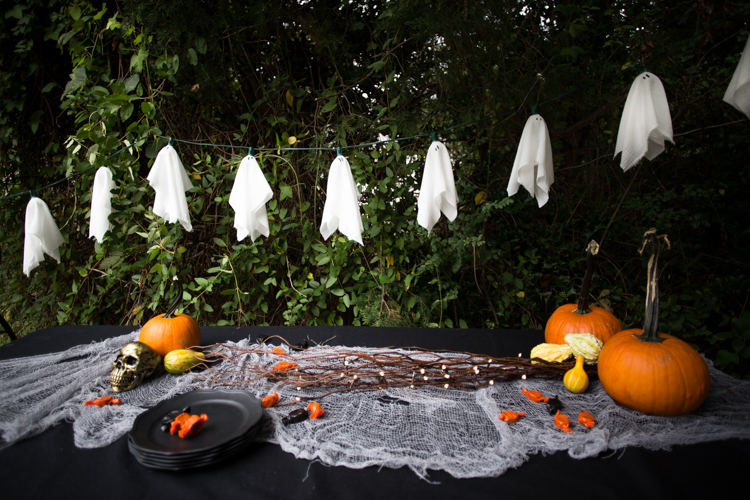 Tutorial
The whole (very easy) tutorial is over on the World Market Blog right here. You can check it out and make some of your own ghost lights!
I think they are fun hung over a Halloween buffet, or around the front doorway. Because of the fabric and light combination, it's important to not leave them on unattended overnight. I love them even unlit, though!
This would also be a really fun project to do with kids, because it is so basic. They can help cut, dot, and screw. No mess, no fuss.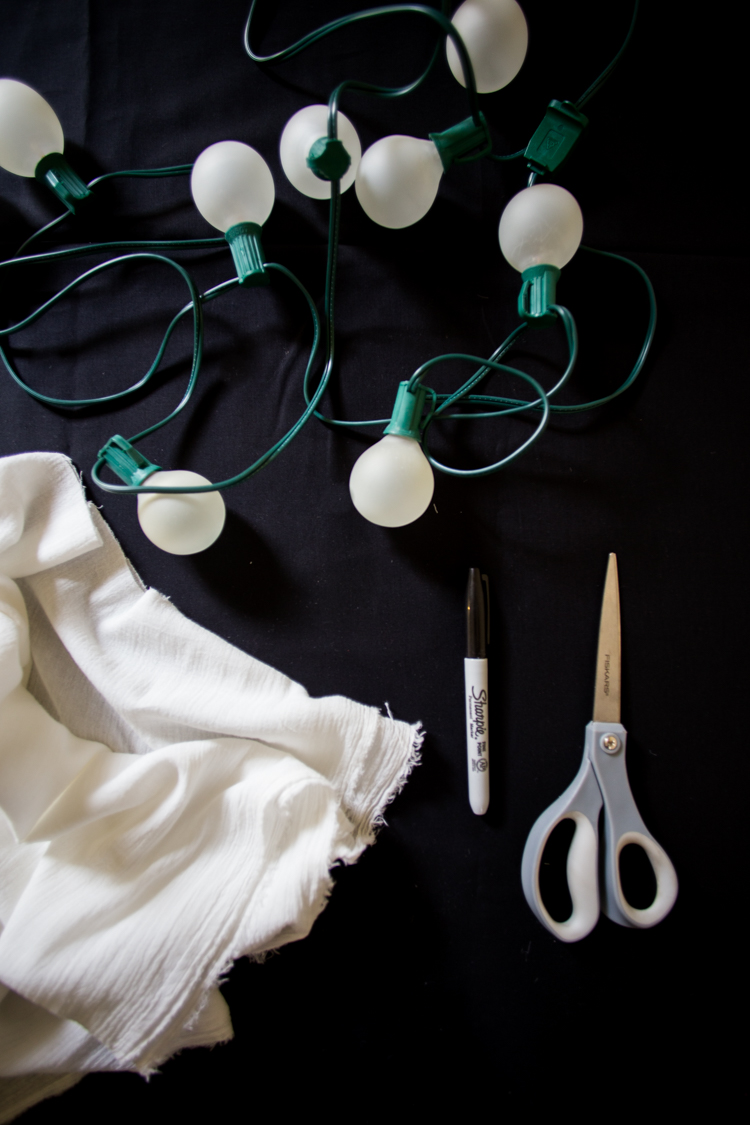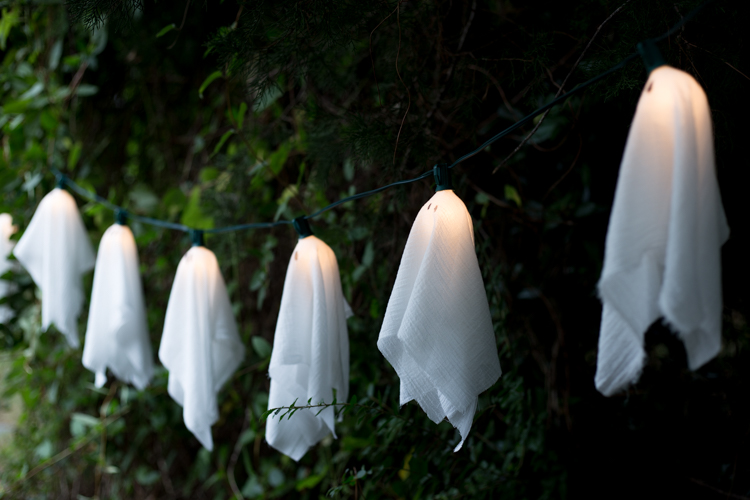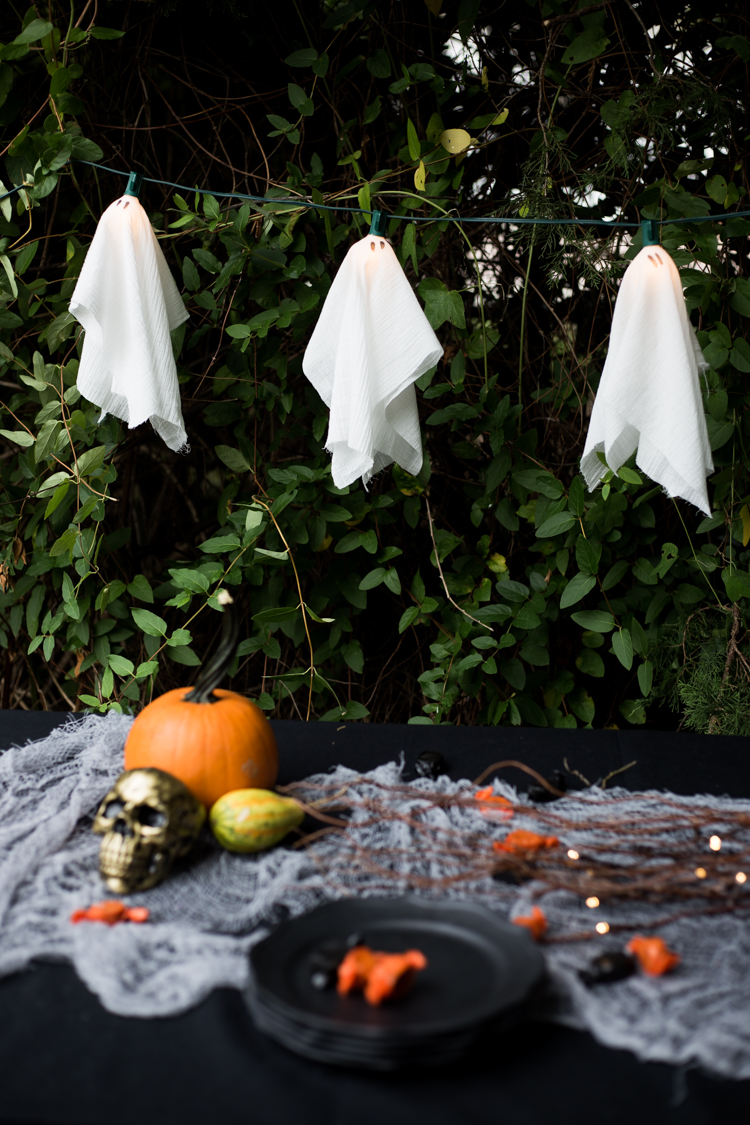 Simple Decor
These lights have been perfect for us this year, because most of our holiday decor is in storage. With this little string of ghost lights, some pumpkins and a few paper bats, I have made our little house feel decorated and festive without overrunning it with stuff. There really isn't room for too much extra stuff in 1000 sq feet.
Speaking of Halloween, we haven't chosen costumes yet for this year. I always maintain hope that we will come up with a fun family costume like our Wizard of Oz theme last year. This year my sewing stuff is all in storage (with the decorations) so we'll have to see what we can come up with.
SaveSave