There isn't much that drains my energy more than hitting 5 o'clock with hungry, tired kids and thinking "What am I going to make for dinner?"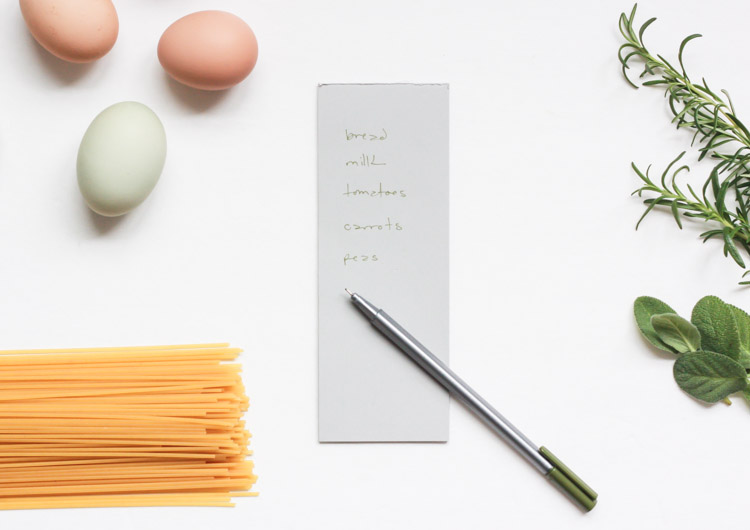 I've done lots of different types of meal planning in the past, and all of it has required the thought, creativity, and preparation of choosing new meals each week or month, and then bringing the plan plus an ingredient breakdown to the store so I didn't forget anything. So, in recent months I'd inadvertently abandoned it and we've been treading water with eating out and last-second things like quesadillas or frozen ravioli. Once in a while I get it together to make something awesome, but mostly meals have been all over the board.
While exploring the idea of energy management, specifically eliminating unnecessary decisions, I thought I would try out a very minimalist meal plan to take the crazy out of dinnertime. I've lived in several foreign countries where meals rolled around like clockwork, with maybe only two or three different typical meals being eaten all the time. No one seemed to think it was odd to eat beans and tortillas on the daily in Mexico, or beef and pasta every day in Argentina. I wondered if a similar approach to minimizing variety would help keep me on schedule and reduce the thought, time, and energy around preparing meals.
My idea was to assign each day of the week a single "default meal." The same seven meals every week. These would be the standard that I would always have groceries for, and could quickly and easily throw together. Then, if I found myself with a little extra creativity, energy, or desire, I could embellish a bit. But if not, we still ate a planned meal (instead of grilled cheese or cereal, you know?)
My apprehension about the simplicity of the plan was that we might tire quickly of eating the same dinners. I really love to cook, and I love food so much. But my reality is that at 5pm on weekdays, when I start thinking about preparing dinner just happens to be the exact time that my energy is low from the day, my kids are hungry and tired, and cooking doesn't feel exciting or fun.
As it turns out, this approach to reducing my decision making regarding meals has been so successful! Not only has it reduced my energy spent devising what to cook, but also what to shop for, because my base grocery list is the same every week! I have felt more room to be inspired and add a twist to a meal some days. And others it has been like a safety net to just default to the basic meal. Not only that, but our grocery budget has been significantly reduced because I'm not buying random ingredients for new recipes every week, or throwing stuff into the cart that I might be able to use for something this week, without a plan ahead of time.
The specific meal plan I'm using might look a different from the one that would work for your family. I chose meals that my kids mostly eat well, that are simple to prepare, and that don't require a recipe for me. Every day has a baseline meal, that is my automatic go-to, although of course it's my life and I can change something if I feel like it in the minute. That's what has been so great. I have a safety net meal, which I have often used, but because I don't have to spend any energy creating the weekly plan over and over again, I have felt more creative energy to tweak something here or there as I want to!
To create your own minimalist meal plan, think about which dinners are your family's favorites that don't take too much time and effort. Which do you prefer to cook? Which ones feel like home? This is all about simplifying, so keep it simple. Assign one meal to each day of the week, taking into account things like regular school, work, and activity schedules. Leave your least busy days with the more complicated of the meals, and if you love to cook like me, leave room for that creativity in the kitchen on weekends or days you have more energy.
Here's my baseline minimalist meal plan:
"Meatball Monday": spaghetti and meatballs, green salad, apple slices
Small adjustments might include subbing meatballs for sausage, adding veggies to the sauce, or switching fruit
"Taco Tuesday": bacon, egg and cheese tacos, carrot sticks, salsa+guacamole with chips
Adjustments might include doing fish or meat tacos, or adding slaw
"Stirfry Wednesday": veggie stir fry with rice, pineapple
Adjustments include adding meat or making a curry to put over rice, or switching up veggies or fruit
"Leftover Thursday": leftovers or waffles with scrambled eggs
Adjustments include choosing a different breakfast for dinner
"Pizza Friday": pick-up cheese pizza, green salad
Adjustments include homemaking the pizza, or adding fun ingredients
"Salmon Saturday": Grilled salmon and veggies
Adjustments include switching the meat or fish that we grill
"Slow-Cooker Sunday": slow cooked green chile pork, beans, cabbage slaw
A Sunday adjustment is to make whatever I feel like, but this is the default meal
We generally eat one or two vegetarian meals per week, and fish at least once. Each meal has fresh produce as a component.
Breakfast and lunch are also standardized. I have green smoothie for breakfast, while the kids eat oatmeal, toast, and a hard boiled egg. I eat a salad for lunch, and the kids eat a sandwich with veggies and applesauce. And honestly, my kids eat a limited number of veggies and I know not to stress out too much about it. I try to consider our nutrition as a weekly or monthly endeavor rather than per meal.
We also usually go out to eat about once a week, and this way it doesn't change our meals at all. We just skip the one night we're out, and pick back up where we left off.
A couple of years (or kids) ago, I would have looked at this meal plan and thought it was crazy. I love to cook, eat a huge variety of meals, try new recipes, shop for fun ingredients, and experience the whole gamut of meal preparation. And I still do on some level, but with the other demands on my energy at this stage of my life, less is way more. The times that I feel excited about whipping up something amazing, I can! The rest of the time we will still eat well.
Having a baseline minimalist meal plan has been really amazing for me. I've only been using it for a few weeks, but I feel so much less stressed out about meals. I'm not wasting any energy in deciding what to shop for or cook. I've been able to just do it. If I can remember what day it is, I can remember what to make for dinner! I've felt the opposite of restricted, I've felt liberated. My family is eating good, solid food (most) every night, and the meal making has started to become automatic. It's awesome!
I continue to learn new ways to make life a little easier for myself. And at the time that any of these changes doesn't work, then I can always change again! For now, though I've really felt so much freedom and happiness in creating schedules that automate most of my tasks and allow me to focus my time and energy on my creative endeavors, playing with and teaching my kids, taking advantage of work opportunities, and improving in my life journey.