Episode 08: Check-In To Your Life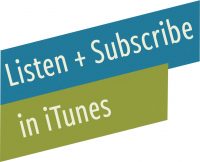 Introduction
Welcome to episode eight of the live free creative podcast.  I'm really excited to be here today to talk about checking into your life. This is a really maybe, seemingly basic concept, but something that has really helped me as a mom and as a person, be a little more aware of my surroundings and a little more aware of all of the incredible experiences that are passing by in my life that I'm a part of and I can't wait to explore the idea a little bit further with you.
Segment: Magical Adventure Moments
No one has given me suggestions for another name yet. So, if you have a suggestion about changing this kind of silly introduction name, "magical adventure moments", then send it on over. If you don't have any suggestions though, we're just going to go with it. Here is another magical adventure moment.
Jamaica With A Baby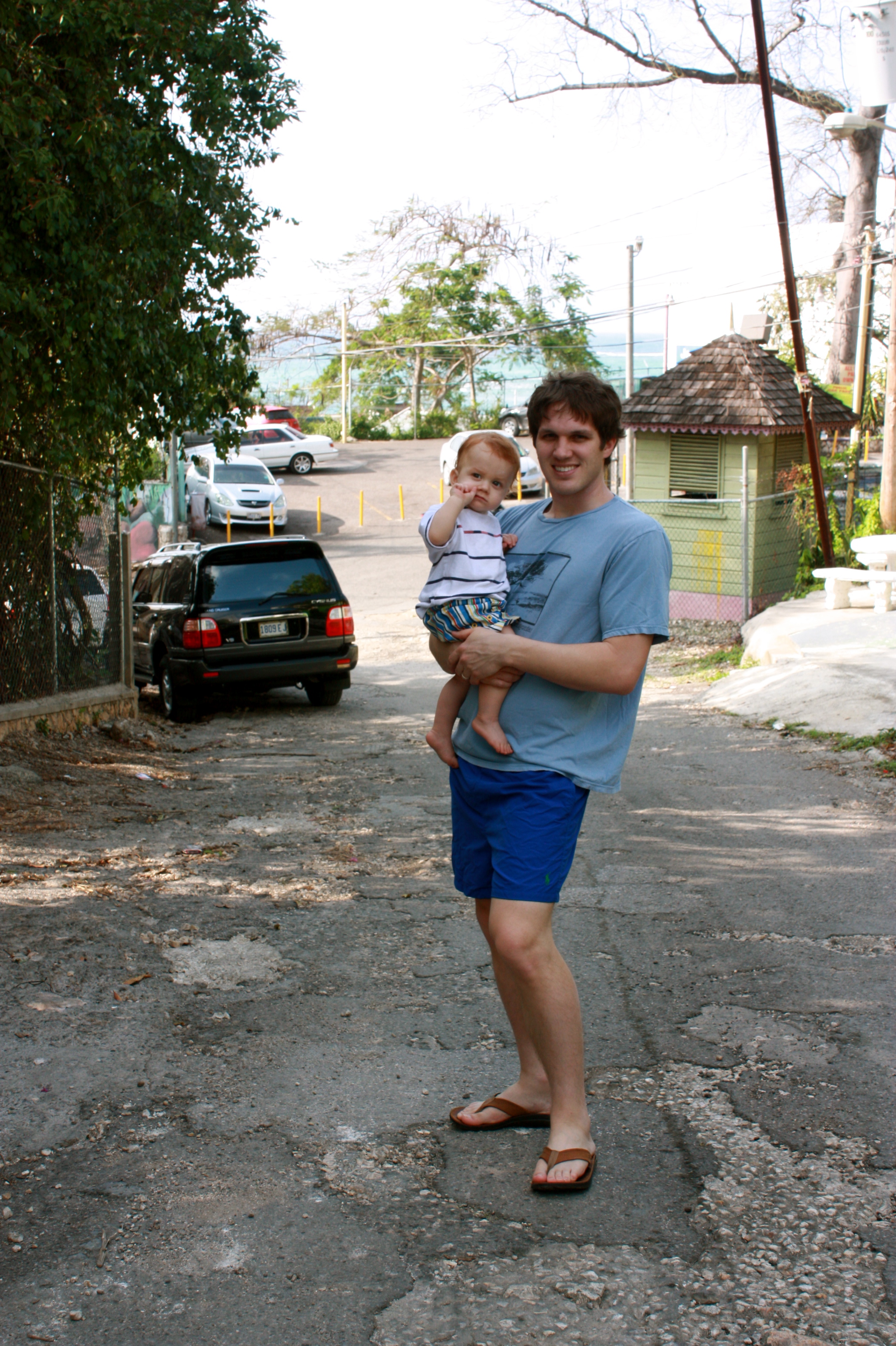 This particular moment happened several years ago in Jamaica. This was kind of our first big adventure traveling as a married couple with a child. Milo was 10-months-old and Dave had a break from school and we decided to spend a week in Jamaica for spring break. We booked everything our typical way; We stayed in a guest house rather than a resort; We decided we were going to go to the public beaches rather than the private beaches; We wanted to eat all of the native food instead of going to the more Americanized chain restaurants on the island. And you know, a lot of places that works really well. And in Jamaica it just doesn't, it just, it isn't the best way to see the island to be honest.
Our guest house was really cute and it didn't have air conditioning at all, which would have been fine, but we had a 10-month-old and he was just so uncomfortable. I remember at one point (this was not the magical adventure moment part) being out on a public beach and I'm walking near the water and noticing there was a dirty diaper rolled up just sitting next to the water on the sand. I thought, oh, okay, well maybe this isn't exactly where we want to play in the water with our baby.
Just to set the scene, we were all a little uncomfortable. Milo had not slept at all the whole trip, honestly. He fell asleep once in a backpack when we were going on a little hike, and he would fall asleep for an hour or two at a time during the night. He was wide awake all day, usually grumpy kind of crying. And he was normally a fairly easy baby. So this was very unusual for him.
At night Dave and I would take turns. One of us would lay in bed and try to sleep for an hour or two and the other one would rock Milo in the rocking chair in our guest house room and feed him Saltine's because it seemed like if he ate, he would get to the point where he would get kind of drowsy and sleep.
So none of this so far is sounding very magical. Right? Sometimes this is the way vacation is though. Sometimes it isn't very magical.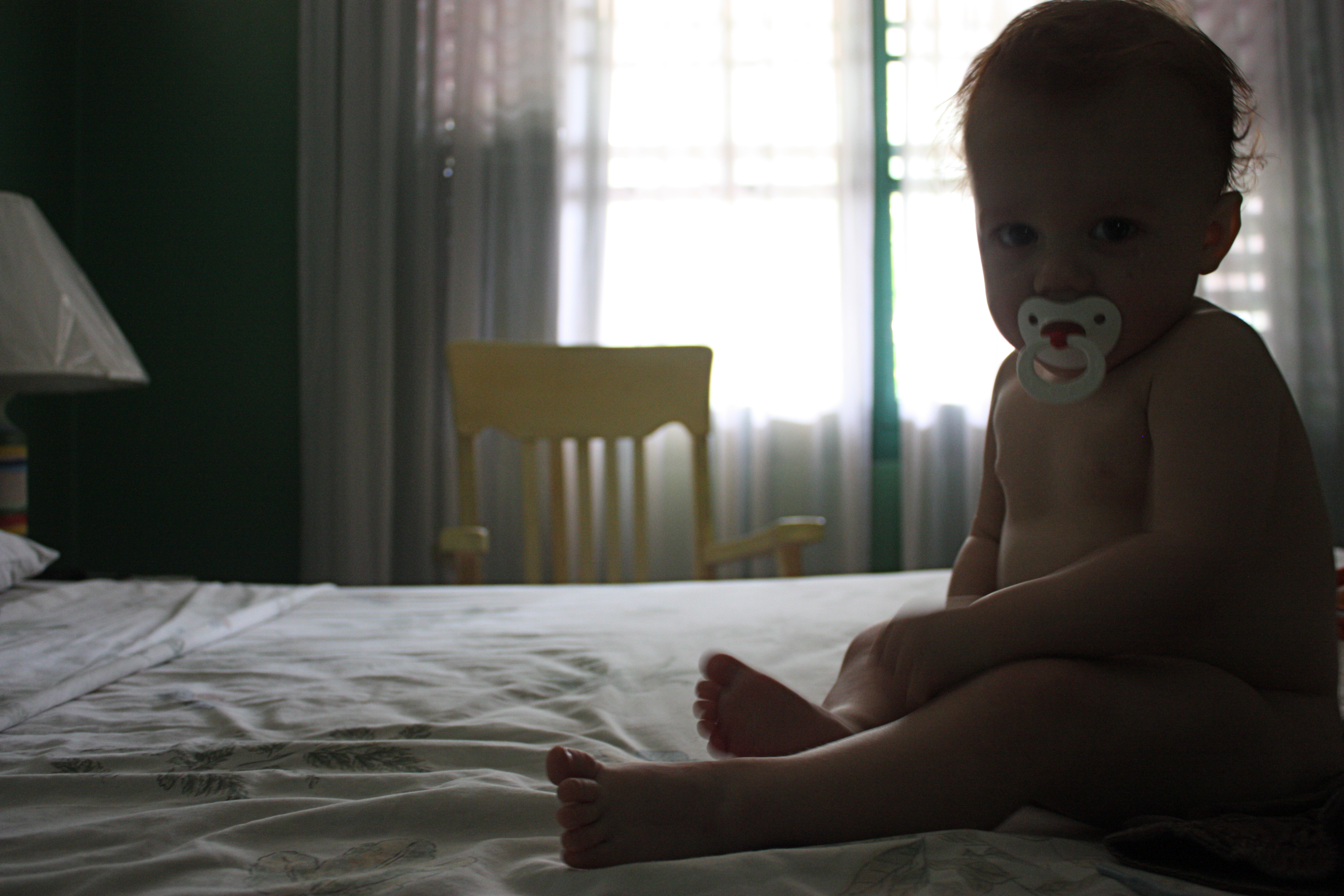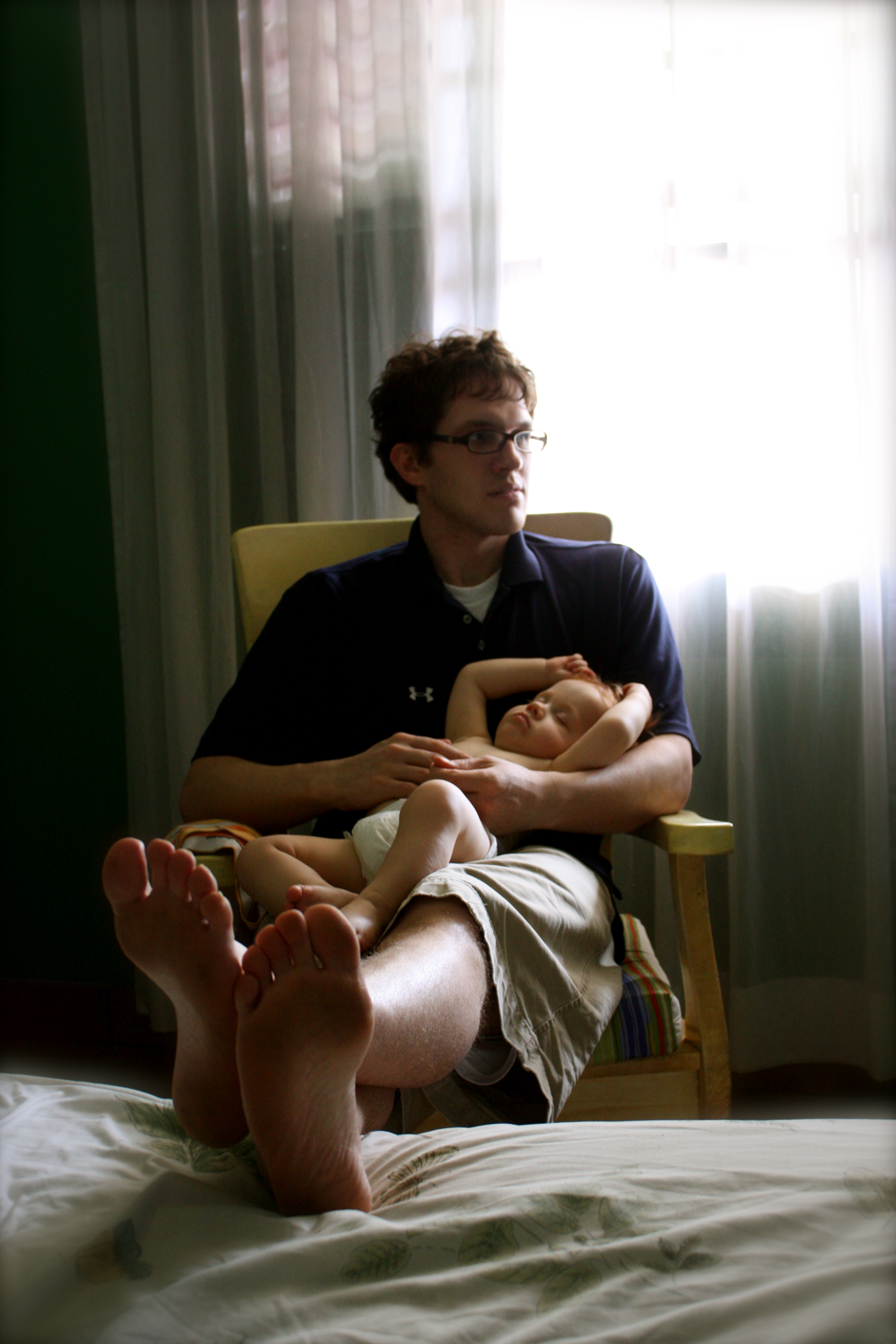 The Magical Moment
There were bits and pieces that were really wonderful and actually looking back on it, it's really easy to laugh about it and think, wow, that was a definitely a learning experience for us as a family. But there was this one moment.
It was the middle of the night. It was raining outside like that thick island, heavy, humid rain. We were inside with a fan on trying to just stay a little bit cool. We were all a tiny bit sunburned. Milo was calm even though he wasn't asleep. He was calm for one of the first moments of the trip. Dave and I turned on the small tv in our room and a Bob Marley video came on. An original, old school like 1978 Bob Marley video of "Is This Love."
This moment happened where I realized where I was and what was happening. I looked around and thought, "I'm in Jamaica with my baby and my husband and we're in this cool little guest house with these people."
The hosts of the house were Jamaican people and they had been making us this interesting egg and fish breakfast every morning and we had had some goat curry and we had been out on the island and we had had, you know, an adventure.
Dave and I both love Bob Marley and his original video came on the TV and I thought, "I'm sitting here in Jamaica listening to Bob Marley watching this video on the TV with the people that I love the most. You know, I wouldn't trade it. This is exactly where I want to be and what a cool experience we're having."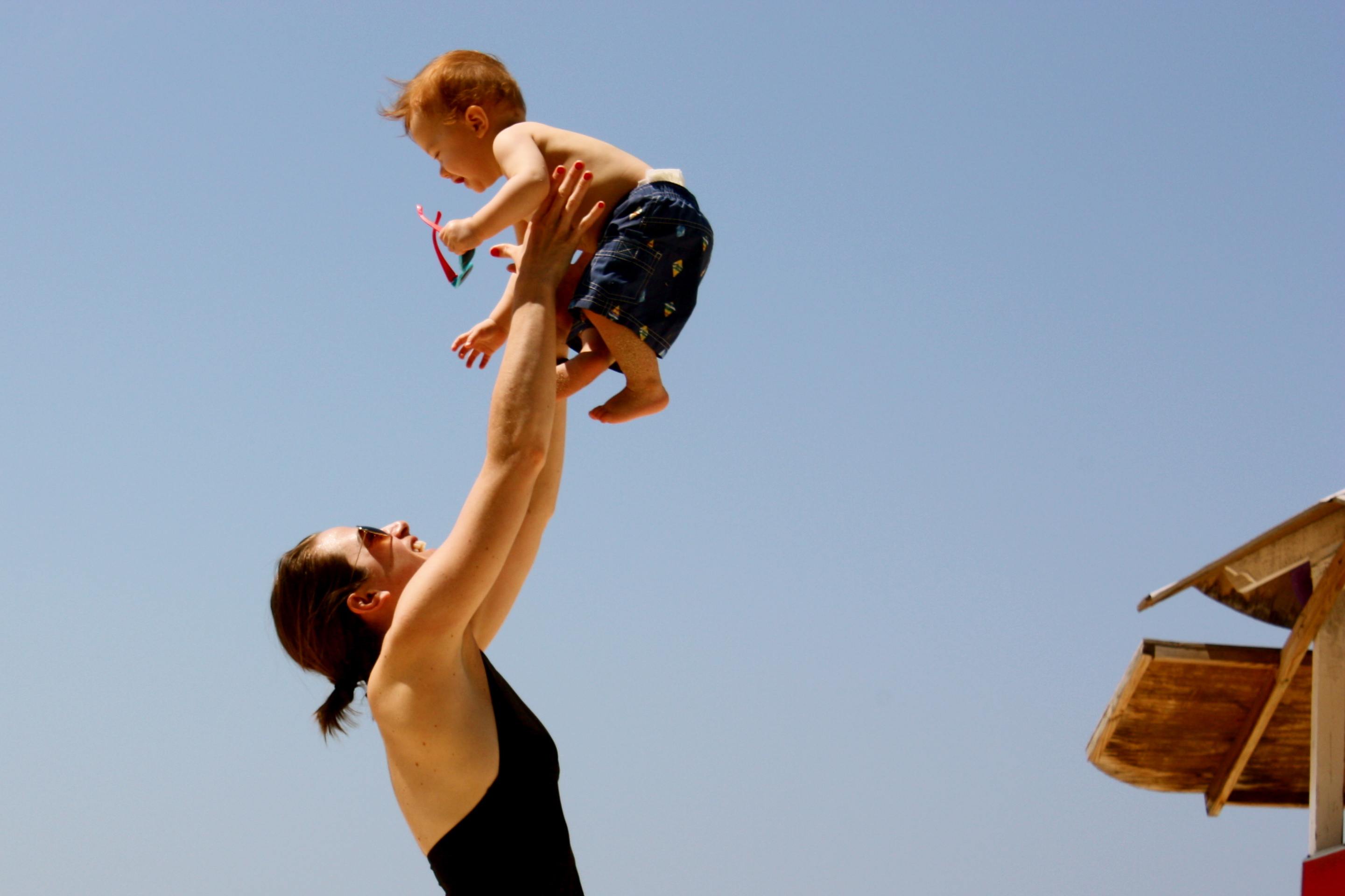 Checking-In Rather Than Checking-Out
Road Trip Story
A few years ago, Dave and the kids and I were at the end of a long road trip. This particular day we were at the end of the trip. We pulled into a cool kind of diner place. We were all tired though at this point. The kids were on the verge of melting down. Actually. They weren't that kind of crazy manic mode right before the meltdown where they had so much energy.
They were getting straws in and playing sword fights with straws and one of them had spilled a drink already and we were sitting at this table with these wild kids and Dave and I were both the opposite. We were both on the verge of shutting down and going to sleep. We were so tired, and everyone was not in their best state. Dave and I were both low, the kids were all super high and we weren't really meshing super well.
I remember Dave and I both had our phones in our pockets and we both pulled out our phones and started checking-out. You probably all relate to this feeling like whatever's happening feels like a little too much and the easiest thing to do is to check-out.
I was scrolling through instagram. Dave was looking at news cycles or checking sports and at that moment my phone battery died.
It was gone and I had to put my phone down on the table and I kind of looked around for a second thought, gosh, this is so annoying. All I want to do is zone out right now.
Light Bulb Moment: check-in rather than check-out 
For whatever reason, I had this little light bulb moment that said, "If you can't check-out, why don't you check-in?""
"Rather than trying to escape this moment, why don't you dig into it and see what's really happening?"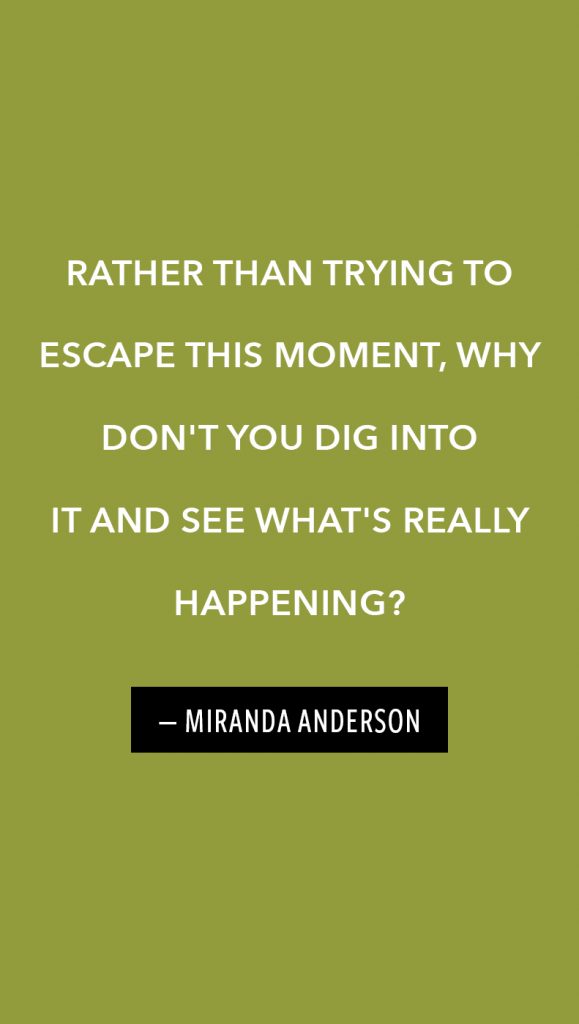 I remember calling my kids over and looking them in the eyes and saying, "You guys, how has the trip going? Isn't it exciting? We're almost home!" Them having that tiny bit of attention from me brought their level down, just a nudge.
They were still manic but they were able to at least look at me.  Plum climbed up on my lap and she wanted to snuggle me. I started to ask them questions about the trip. And then our food came, and it all looked so good. I engaged with the kids about the food and I was able to really enjoy the smells.
I mean you guys, is there any better smell in the world than onion rings? Even if you don't like onion rings, that's cornbready, hot-oil,  salty smell is so delicious.
"The moment in an instant went from being really, really hard to feeling really, really good. And the change was that instead of checking-out, I checked-in."
This is something that may seem really obvious to some of you and if you're like me and you have a lot of those moments in your life where it's the easiest thing to do is to check out, you may relate to this light bulb moment.
A Work In Progress
I have many, many stories I could tell of times when I've been engaged with my kids and everything has been positive and everything has felt, felt wonderful. Likewise. I have lots and lots of stories of times when we've totally all checked out and I've thrown ipads that the kids and said, "Okay, entertain yourself so while mom needs to check-out." Or where I've hid in the bathroom and locked the door just sat there staring at the wall thinking, "How am I going to get through this next couple of hours before daddy comes home from work?"
I've also had those moments in other times in my life. I remember being in the thick of nursing school and feeling really, really overwhelmed that there were so many things that I needed to learn and understand and do.  I didn't know if I was capable and so rather than putting my notes down and studying, it was easier to paint my nails or to watch a show or to call a friend.
I want you to understand as I'm explaining this episode that this is something that I am totally in the middle of. I'm working on it. I'm trying to check-in more. That's what I'm trying to do. I definitely still have days and moments where I check-out and that in some ways it's self preservation. In some ways that helps with sanity.
"I have come to realize and understand that when I'm able to check-in with my life and be present in the moment that I'm living, all of the sudden whatever felt so hard about it starts to feel a little bit easier."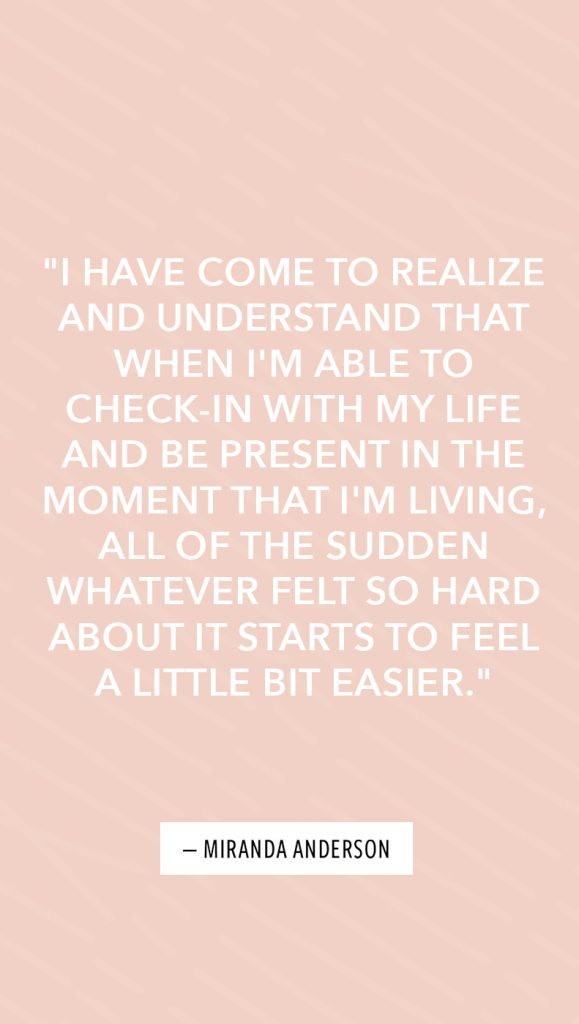 Reasons People Check-Out
Let's talk about some of the reasons that people check-out or some of the reasons I check-out.
Negative Emotions 
A lot of times it's when I'm stressed, when I'm stressed out or overwhelmed, it's easy to want to check out. It also happens when I'm bored, when I am sitting kind of staring at the wall or when I'm thinking, "Oh my gosh, how am I going to get through this next hour of whatever I'm doing"? Sometimes I check out when I'm unhappy. Something has gone wrong and I haven't processed through it and so it's easier to just not think about it than it is to check-in.
Things We Can't Control 
Sometimes we check out when we're worried, when there's things that aren't going according to master plan, when there's things that we can't control. A lot of times when there's things happening in our lives that we can't control, it feels like the right thing to do to check-out because we know we can't control it. And so rather than trying to work through it and process those emotions and that actual experience, it's a lot easier to just float above it and to not think about it, to think about something else.
"Mom-Time"
Sometimes I tell myself as a mom that when I'm checking-out that that's the right thing to do because I need time for myself as well. I do totally agree with that. I think that I often check-out with the wrong intention at the wrong time.  Instead of taking time for myself as part of a regular routine of self-care and creating a life for myself that I can sustain, when things get tricky that I tell myself, "Oh, I need to check-out now because I need some mom-time." Rather than checking-in and experiencing the thing that seems hard, and having that actually become something that I learned from.
How Do We Check-Out?
Technology
A lot of times in these days we turn to technology. Scrolling on our phones is probably the number one checkout. Also watching TV or Netflix series.
Daydreaming
A lot of times checking out is simply in your thoughts. Maybe you don't have your phone in your hand. Maybe your kids are running around or you're at work and things are happening that you're supposed to be paying attention to and you choose to not pay attention and you're checking out is just the form of daydreaming or getting lost in your thoughts, playing out different scenarios.
Ask Yourself: What times and ways do you check-out in your own life?
Disconnecting From Yourself
A lot of times I can think of envisioning myself floating above my life like if I stepped back and I watched myself. Am I actually in my body in that moment being present, or am I floating above my body, scrolling through instagram in this virtual world or floating above my body in my thoughts, thinking about something else?
Am I experiencing what's happening in my real life or am I checked-out where I'm not actually experiencing it because I'm living in my head or I'm living somewhere that doesn't actually exist?
Does that make sense?
The Power Of The Present Moment
The problem with checking out is that when I do that, I don't give myself the chance to enjoy the moment that I'm in. I don't even give it a chance to really dig into the beauty of the experience that is my life.
"The present moment is the only thing that is real in our lives. The present moment is the only thing that we can actually experience."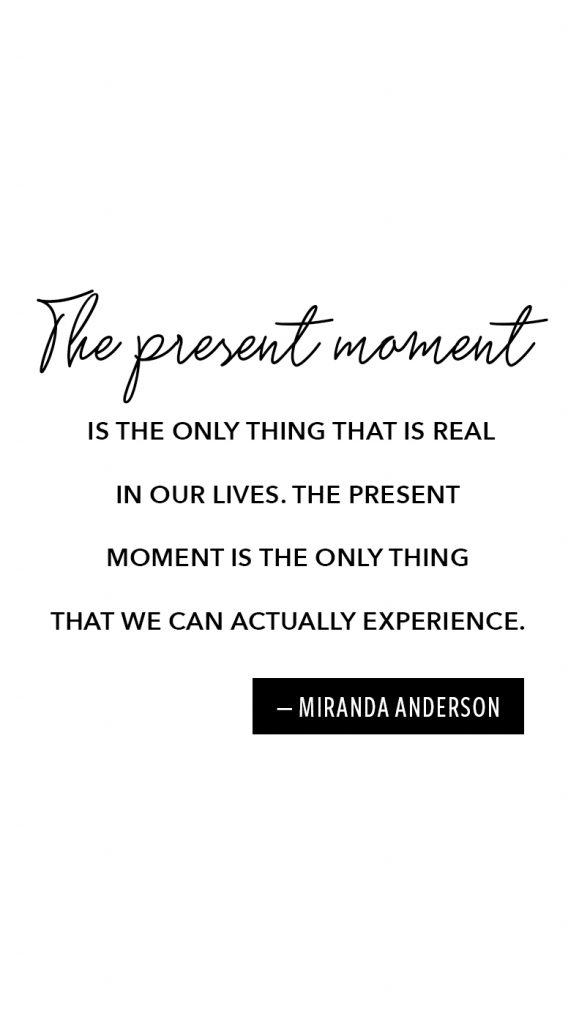 Everything that we think about the future are just thoughts that we're having in the present about things that haven't happened. Things  that are not real yet. Everything that we think about the past are just thoughts that we're having in the present moment about things that happened but were only able to experience the present moment. That is the only thing that is real for us.
In that restaurant on our road trip. What I did was come back into myself in the moment and give myself a chance to experience it, to step back into the realness of the moment.
And you know what? I found that it was really beautiful as I looked into my kids' eyes.
I was tired and they were wound up, but there's nothing like looking in your kids' eyes or your boyfriend's eyes or her husband's eyes to connect you to them and realize that there is something really cool and powerful about being in the presence of someone that you love. When you're in the present moment, you get to actually experience it.
There's a book called The Power Of Now by Eckhart Tolle.
It's really great. There's one thing that a quote that I pulled from it that I want to share that says, "Surrender to what is. Say yes to life and see how life suddenly works for you rather than against you."
I have found that to be true. When I surrender to what is happening in my present moment in my life, that that's me saying yes to life. That's me saying, this is okay. Whatever it is is what's happening. It's what's real and things start to work for me rather than against me. I'm able to recognize things that I am grateful for. I'm able to recognize opportunities that I otherwise might have missed had I not been checked-in. I'm able to recognize other people.
I talked about in an episode about making friends, how when you start to see people, you start to see their needs. That's true for the people across the street and it's true for the people under your own roof. When you check into your life, you're able to recognize people and recognize their needs and that goes for everyone, including yourself.
What Happens When You Check-In To Your Life
When you check back in, you're able to understand a little bit more about what you actually need. When I have the urge to check-out, I am normally with my kids and I'm feeling like I'm getting to the edge of my patience. I'm burning out on whatever's happening, my energy level is low. Their energy levels are high. That's when the the typical feeling is, "Okay, I can't handle this right now, so I'm just going to check-out." That is the moment when checking-in makes the biggest difference.
I have found that that is the moment when when I consciously connect to myself and connect to that moment, I check back into my life that I am able to see everything with fresh eyes. In fact, my energy level usually rises that in it because I feel invigorated by being present in the moment, so how do I do this?
How To Check-In To Your Life
Check-in To Each Of Your Senses
I want you to think about checking-in to all of your senses when you feel that feeling of:  "I need to run away" or "I wonder what's going on on instagram because I don't want to pay attention to what my kids are doing" or "I need to ignore them for a little while".
Again, let me just reiterate that I'm not saying that you can never do that because I still do sometimes. What I'm saying is if you haven't been intentional about checking-in more often, I'm inviting you to do that because I think you will find that you enjoy your relationships, your children, your life, your work, everything more when you experienced it firsthand. Let's talk about how I check in when I noticed that I'm feeling one of those feelings, the like the flee feeling of "I need to just get out of here."
See
First, I like to see with my eyes. What I do, especially if it's a situation regarding someone else, and I need to check-in with a relationship.  I looked them in their eyes. I'll get down on the level of my kids, even if they're crying, even if they're hitting each other, even if they're breaking things.
"I get close enough to them and I get down on their level and I look in their eyes and when I see them it brings me back into the moment."
Touch
My next step is to touch. if it's with a relationship, then I hold a hand, I rub a shoulder, I give a hug when I need to check back in to my relationships with my children, I need to feel them next to me.
I'll pull one of them up on my lap to read a story. If you have older kids and that seems silly, something like patting their back or holding their hand if they'll let you.  And if maybe it's not appropriate, whatever situation you're in, it's not appropriate to touch the actual person.
Touch something, become aware of the touch. Touch the pillow that you're sitting next to, and actually feel it. Engage with something that's nearby.
"If you're holding something in your hand, feel it. Feel the weight of it. Feel the heat or the coolness that it gives off field, whether it's rough or soft or smooth. How often can you think of actually consciously touching something in a way that you recognize the way that it feels? We go throughout our life so quickly. We touch millions of things during the day and we don't even actually feel them."
So engage with something by feeling it, by touching it.
Hear
I want you to hear, use your ears. You can ask a question and listen intently for the answer. Maybe you need to check-in with yourself. You're out by yourself and you're feeling a lot of anxiety or worry about a situation you can't control and you've just been stewing about it and floating above yourself.
You need to just check back in with your present moment. Maybe you hear the sound of the birds singing in the trees. Maybe you hear the train going by in the distance and you can hear the chugging and as the wheels go along the track, I want you to whatever it is that's around the sound. Maybe, and this is going to sound silly, but maybe you need to check into the sound of the crying that's happening, the wining, the crying here it for what it really is. Don't hear it and get annoyed by it. Don't try to control it, but just here at check into it and you'll find that you're a lot more able then to understand what is and how you can work through it, how you can experience it.
Smell
I want you to smell. Take deep breaths. Smell the delicious onion rings that were just brought to the table or the flowers or the fresh cut grass or that delicious. I mean everything is coming up pumpkin spice right now. What is the smell where you are acknowledging it and sit with it and enjoy it? Check into it. Those deep breaths. Make all the difference. Breathe in and breathe out and smell it.
Taste
Taste is a huge way to check into a present moment when you can. How often do you eat your food and you don't even remember tasting it because you so busy thinking about something else that you didn't even enjoy it.
Go Through Your Senses and Become Present
The way that you check in is by going through each of your senses and recognizing what that sense is actually experiencing right now. Those senses aren't going to tell you anything about your thoughts. They're not going to tell you anything about that person that you've been admiring on instagram. They're not going to tell you anything about that memory that you have from five years ago that you can't get out of your mind. They're not going to tell you anything about how to handle the sibling rivalry that is brewing in your family.
What the sense will tell you as you chec- in with them is what is happening right now in this moment. You can do it right now. What do you see? What do you touching? Are you grabbing onto the steering wheel? Are you clenching your fists? As you go on a run? What do you smell?
"What are you actually experiencing right this minute in your life? Can you feel how incredible it feels to be all the way checked-in and present? When you're checked-in and present, you are then able to better live this moment. You have more choices about what you do."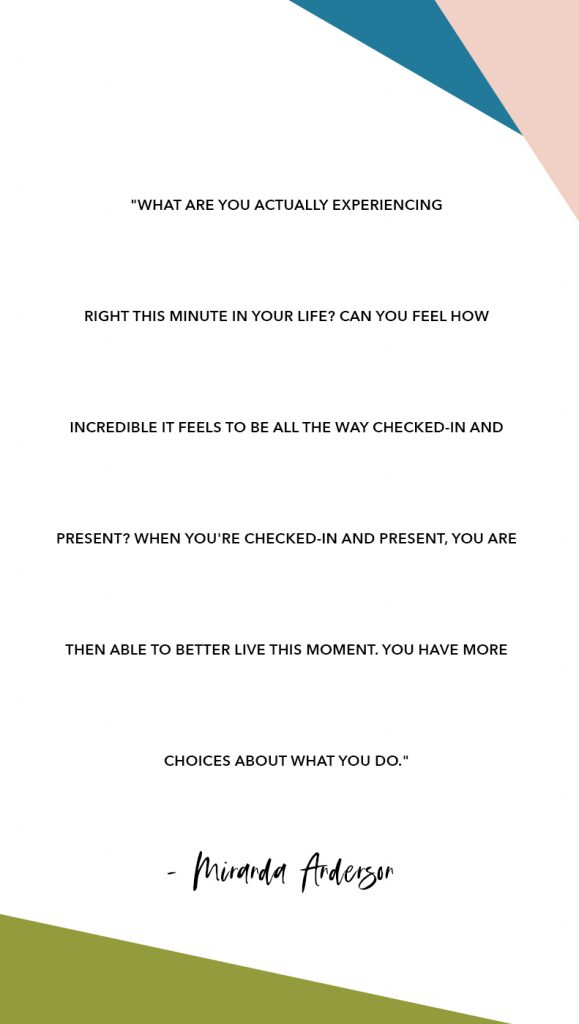 Checking-In Creates Clarity
A lot of times we check-out and everything that comes from us during our checked-out period are reactions. The reactions were not us thinking through the things that we're saying or doing. We kind of moving on autopilot. And I don't know about you, but sometimes I wish my autopilot was nicer. Sometimes my autopilot doesn't react the way that I actually want to react.
By checking-in to the moment, I'm able to connect with myself and the person that I am, the person that I want to be and make decisions from what is best right now. I'm able to see other people not for just the sort of blurry, whining, frustrated person that they seem when I'm not quite in myself. I can see them for who they are. I can love that person so much more when I'm connected to them.
The Tool of Checking-In Rather Than Checking-Out
I have used these tools to check-in to life, and now this is language that Dave and I use in our family. We've talked about it a lot and we we will acknowledge, "Hey, we probably should check-in right now."  Or, "Do you need to go take some time? I'll check-in so you can go take some time to really have a real rest rather than checking-out by default," which feels like a reaction and an unintentional way to ignore a problem rather than solve a problem.
"Checking-in is an intentional way to get back into the present moment of your life and live it more fully again."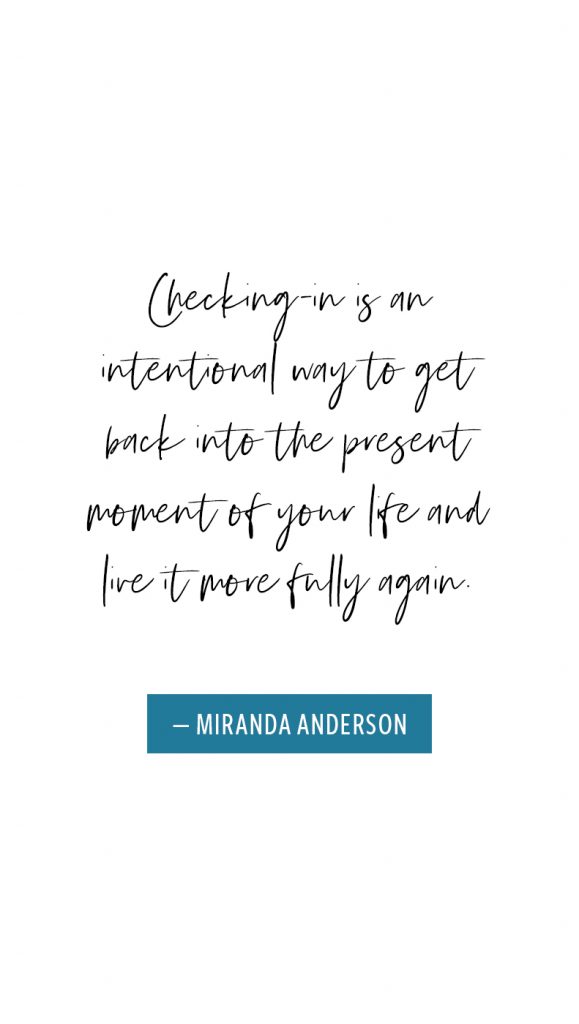 When I Need It Most
I'm going to say that for me the very best time to use this tool of checking-in really presently into my life is the times that I feel like checking-out when I feel like getting out my phone and ignoring whatever's happening in the playroom. That's what I need to go in and sit down and touch the toys and look at my kids in the face and read a story and be just be with them.
When I feel like checking-out because Dave and I aren't seeing eye to eye on something and I want to just ignore the discussion. That's what I need to sit down, hold his hands and be with him and remember, "Gosh, I love this person so much and I'm so grateful for him and all of these other things are just things." All of the decisions or just decisions, but at the end of the day, what matters is this relationship, the realness of it, and the way that it feels and the way that we are who we are. When we're together. Those are the things that matter the most.
Conclusion
I hope that even if it hasn't been a huge light bulb moment for you, that you'll give it a try. I assume y that everyone has their own pathway for checking out and your own mechanism for for how you do that and when you do it, and I want to challenge you for the next couple of days that when you feel the urge to check-out, when you need that break, that instead of checking-out you consciously and intentionally check-in and become present in your life and see how that feels. See how it feels to be a part of your life.