Episode 110: Magic in Minimalism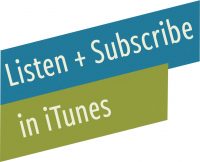 Episode Links for Magic in Minimalism
Live Free From Clutter (use PODCAST25 for $25 off!)
Sign Up Below for the free PDF that accompanies this episode!
Introduction
Hi there. Happy September. Welcome back to the show. You're listening to Live Free Creative. I'm your host Miranda Anderson. This is Episode 110: Magic in Minimalism.
Friends. I am so excited to share this episode with you. I actually grabbed it from my bonus episodes that I share every month in my podcast plus membership. This was one of the first bonuses that I shared almost a whole year ago.
And I've kept thinking about how important this lesson is, especially at this time: How to create magic in our lives without adding all the extra stuff.
I think we grow up and society definitely tells us that the way to make something cooler or bigger or more exciting is by adding a bunch of stuff to it. And I've learned in my life that there are some really specific ways to create magical moments without adding anything extra, just by doing things a little differently.
I'm going to share this bonus episode with you and invite you as I do all the time every week to come over and join Podcast Plus if you would like to. It's a Patreon community, you can join at patreon.com/livefreecreative.
It's just $6 a month. You get a bonus episode with a worksheet. And this bonus episode that I'm sharing today will include a worksheet. So you can go to the show notes at livefreecreative.co/podcast. Look for episode 110 and download the free worksheets that accompany this episode today.
In addition to the monthly bonus episodes, in the Patreon membership, you also get to join our digital self development book club, which is a fantastic community. And we have such enjoyable discussions every single month. It's like a big digital hangout.
So if you have been looking for a little bit of connection and you want to take your relationship with self development and with intentional living and with the podcast a little bit deeper, you can sign up over at patreon.com/livefreecreative.
Before I jump into creating magical moments, I found a hilarious poem online. It is in the public domain, which means that it is an anonymous author. There's a little bit of idea that maybe it was accredited to a woman who lived in the early 19 hundreds in English. However, I can't say that that's true.
It's called A Tired Woman's Epitaph. And I want to share it with you in a segment that I like to call pause for a poem
Segment: Pause for a Poem
Here lies a poor woman who always was tired,
for she lived in a house where help wasn't hired.
Her last words on earth were: "Dear friends, I am going
Where washing ain't done, nor sweeping, nor sewing,
And everything there will be just to my wishes;
For where they don't eat, there's no washing of dishes.
I'll be where loud anthems will always be ringing,
But having no voice, I'll get clear of the singing.
Don't mourn for me now; don't mourn for me never,
For I'm going to do nothing for ever and ever.
I don't know. Maybe you relate a little bit to that. I told Dave today as we were working on a project on our back deck, I feel the weight of responsibility of my kids, and my home, and now their education, and my own health and wellbeing and fitness, and our daily rhythms, and my business, and my community.
I just feel tired. And there's some real goodness in that tired-to-the-bone, doing-things-that-I-love, fulfilling exhaustion. And at some times, it just feels like exhaustion. So I thought that poem might give you a little bit of a laugh if you've been feeling a little bit tired in your life as well.
Now let's move on from tired and into magic. Enjoy this special bonus episode brought here onto the main podcast feed this week, creating magic in minimalism
Main Topic: Magic in Minimalism
Friends, Podcast Plus members. Welcome, welcome. I'm super excited to be here with you for podcast bonus episode number three. Today we are going to be talking about creating magic in minimalism.
I put this up for a vote on Patreon, and this is what got the most amount of interest for this month's bonus episode.
And I'm thrilled because this is a topic and principles that I use regularly in my life. And I think that just by introducing you to them, you'll find that they have a ton of application in your life, whether or not you identify with the idea of being a minimalist or being interested in minimalism, practical minimalism, intentional living.
I think that most of you are probably attracted to my podcast and my messaging in part because of this idea of living a more simple and yet more fulfilling lifestyle through eliminating things that don't matter and promoting the things that do.
But that doesn't necessarily mean that you identify with this idea of minimalism. But today's episode creating magic in minimalism is simply the idea that it doesn't take more stuff, more belongings, more gifts, more extravagance, more money spent to create the magic that we hope for in our lives that we can create magic from very little, just with some intention.
And so I'm going to introduce an idea today that has a fun acronym, just to sort of wake up your brain to the ideas of some creative ways that you can do the things that you're planning on doing anyway, without adding a whole lot extra, just presenting them in a way that evokes a feeling of magic or wonder or whimsy.
What is magic?
So to begin, I want to just briefly talk about the idea of magic, what magic is, what it feels like, what it looks like. There's a lot of different definitions. A lot of them involving, you know, supernatural or mysticism. And one of my favorite definitions of magic is that things are not as they appear or that things are presented in a way that they're not exactly what they seem.
This confuses the senses a little bit, and it awakes our brain. So in our everyday normal lives, we have so much stimuli surrounding us that our brain recognizes what's normal and then tunes it out. It just simply allows it to disappear into the background.
And this is part of why we are on a constant track to search for more because the new shiny objects or opportunities are things that our brain pays attention to.
Even if we have a life full of incredible things surrounding us, belongings, relationships, opportunities, responsibilities, things that we love and are really excited about when we focus on them, most of the time, we're not focused on them. And that's simply a survival mechanism for our brain to tune out what we already understand and to focus on the new and different.
And so the ideas that I'm going to present today of creating magic within minimalism or creating magic in a minimalist way is simply a trick on the brain in that you're not adding more, you're just doing things differently.
So things are not what they seem. And especially for kids, these work so well. And, you know, they work really well for adults too. So whether or not you have children, as you're trying to create magic in your life, in the lives of your family, your partners, even at work in some of your work relationships, if you can use some of these tips and techniques to create that magic people will pay attention, people will be more engaged and people will have better memories and relationships with the experiences that you are intentionally creating in this way.
So are you ready to hear about the six techniques that I'm going to share today for creating magic in minimalism? Let me share them with you.
Okay. I am ready. The acronym that I want you to remember for how to create magic in minimalism is pom pom.
You know what a pom pom is, right? Those like little balls they're usually made of yarn. They're just like fluffy little delights. Have you ever made a pom pom? If you haven't, you maybe should put it on your bucket list.
They're really fun and easy to make by just wrapping yarn around a fork or around your hand, over and over and over and over and over and over and over again. And then you tie it in the middle, cut the loops, and then just trim it down until it makes this perfect little ball. And they're so fun.
So when you think of a pom pom, you might think of all of the fun and delight and enthusiasm that comes along with it. You know, it's decoration for a party or for a celebration or for a holiday. And so that's the feeling that I want to evoke with this acronym. And it goes along perfectly with the six tips that I'm going to share with you today.
So think about pom pom, and I'm going to spell out for you the six different tips, and then I'm going to go into them in detail.
P – place
O – order
M – mismatch
P – presentation
O – outside
M – meaning
So we have pom pom to create magic in minimalism.
P is for Place
Let's start with the first one P for place. Now, as I was talking about the idea of creating magic by having things be not as they seem, a really simple way to create magic without doing a whole lot else is to change the place that something would normally happen.
An example of this from our life that I love is that we do a pizza-movie night, every single Friday night we have for years and years and years, it is like a sacred family tradition. And we love it.
Well, a couple years ago, I had an idea to do our movie night, not in the living room with the TV like we normally do, but to do it in our minivan. We have a minivan with a little DVD player. Now my minivan is over 10 years old, but it did come with a DVD player.
We decided to pull out a couple of the chairs, fill the back of the minivan with blankets and pillows, get our pizza, buy some popcorn, and do our movie night in the minivan.
Now, we were going to do all of the movie night anyway. We were going to get our pizza. We were going to do our popcorn. We were going to watch our movie in the living room, just like any other day. But because we changed the place, everything about the feeling of move night changed.
We've had hundreds of movie nights over the last couple of years, and the couple times we've done it now more than once, where we've just decided for fun, let's change the place and do a minivan movie night, our kids remember those the most, and they are so excited about them.
Another example of changing the place was something I shared in my episode on whimsy in the mainstream of the podcast, I talked about going to a botanical garden where I noticed that there were picnic baskets hanging in the trees.
And I saw that someone had pulled one down and inside the picnic basket, it had a blanket and some books and some simple toys. And I realized that these were put up in the trees, hanging in the trees for people to come enjoy their picnics.
So people usually pack a lunch and they would grab a picnic basket and have a blanket and everything that they needed for the picnic. Now they could have had these set out behind a desk somewhere. You could go check them out at the local gift shop that's right there.
But instead they created magic by putting the picnic basket in an unexpected place. They hung it in the tree.
Some other quick ideas I can think of are instead of having your regular dinner around the table, have your dinner under the table, or build a fort in the living room to have a special dinner. This makes it feel special and different even though what you actually eat for the meal might be the same.
Another example would be to do bedtime stories, laying on a blanket in the yard or to do them somewhere special out on the front porch swing or on the trampoline.
The simple act of changing the place that something is expected to happen, creates some magic. Isn't that fun and so easy. Just do it, whatever you were going to do, do it somewhere other than where you normally would do it. And that creates a magic.
O is for Order
The second technique is O for order. This is similar, except for, instead of changing the place, you're going to change the order that you do things in.
One really simple example of this is to create some magic at a meal by having dessert first. This will throw your kids off, if you have kids. If you're out on a date night and things are feeling a little bit, you know, routine go straight to the dessert menu, skip dinner, go to dessert, indulge in a couple of really fun desserts. And then if you still have some room in your belly, go back and choose dinner.
One example of how we do this routinely–this may seem counterintuitive because it is our tradition to do birthdays a little backwards at our house–and we love it.
We have the full birthday celebration in the morning. So my kids wake up on their birthdays and the house is decorated with balloons. And, you know, we have all these streamers and things and all of their gifts are on the table. We have a fun birthday breakfast and they open gifts first thing in the morning. We do the full celebration, first thing, right when they wake up.
And that is a little different than the order of how people normally celebrate birthdays. Normally you have a pretty normal day and then you go out to dinner and do your presents at the end of the day.
We love switching that order up because our kids then feel like they have had their birthday celebration all day. Anything that happens after that has this heightened sense of excitement and enthusiasm because they already feel recognized and celebrated.
Another example of this is if you're feeling like your afternoon routine is feeling a little dull. And again, I'm going to speak to having kids because this is my experience. You can do this for yourself or for your team at work or anything. Switch the work and the play.
So oftentimes we work hard and then play hard. So my kids come off the bus and we go straight inside. We have a snack, but then we work on homework and we get to play outside or have our play dates and things like that after homework is done.
And that has worked in our house because otherwise, normally my kids actually don't finish their homework. And so I know that it's good to have some space in between school and actually working on homework, but this is the way it's worked best for us.
But once in a while, if I want to imbue a little bit of extra fun, I plan an activity for right after school. So I pick them up from the bus. We come home and have a snack, or maybe I even have a snack ready in the car, and we go do a fun activity. Or we have the bikes out and ready and we go on a bike ride.
Just the simple fact that I've changed the order of things from where they normally were means that it's extra fun and extra special and adds that little added layer of magic without doing anything else in addition to what we would have done anyway.
M is for Mismatch
The third technique is M for mismatch. Mismatch is something that I learned years ago from Ina Garten. When I was reading one of the Barefoot Contessa books. I have the whole set. I actually don't use her recipes very often, but I really love the way that she talks about hosting and about the lifestyle of cooking in her books.
And so I was reading in the beginning of one of them about having a dinner party. I think the recipe book is something about having simple recipes for dinner parties.
And one of the things that she mentioned was in order to create conversation, it can be really fun to do an unexpected dinner. So a mismatch of dinner.
An example would be to do a really formal meal, like grilled steak and potatoes and lobster, for your informal friends, or to do a really informal meal, like build your own taco bar, for your boss and coworkers.
Where you normally would go into an event or a dinner party expecting one thing like the level to be something because of the environment or the relationship, to totally mismatch that actually creates this really fun conversation and some magic.
One really funny, simple example of this–this mismatch–was that a couple days ago, Plum was sick at night, unfortunately. And so we had to pull all of her sheets off her bed and we use Beddy Beds, which I love–I mean, like a little unsponsored plug for Beddy Beds.
My kids have bunk beds. And so this is like an all in one sheet and blanket set, but that had to go into the wash. And so in the meantime, I pulled out her backup sheets, which are these really cute unicorn, regular sheets of a fitted sheet, a flat sheet, and then a fleece blanket.
And I made up her bed so that she could have somewhere to sleep while the other sheets, while the Beddy Bed was washing. And she came in and she saw the bed made up and she said, "Mom, I love my new bed. It looks like a grownup bed."
Because since we've been doing the Beddy Beds for the last couple years, she associates Beddy Beds with being a kid and a bed that has a fitted sheet and a flat sheet, you know, tucked down over the blanket and the pillow, as an adult bed. And so she was thrilled with the idea that she had this grownup bed.
It was so funny and so simple, yet it brought her so much joy and she was really excited about having her grownup bed for a few days while her Beddy Bed was in the laundry, just a simple mismatch of what she was expecting versus what she got.
Another example of this might be for a fun date night with your partner or with your friends, do something that's super childlike. So rather than being adults and going out to a nice dinner and maybe seeing like an adult movie, go finger painting or go ice skating or go to one of those trampoline parks, just to jump yourself, just for fun.
I've often talked to one of my good friends here in Richmond, who she and her husband are huge theme park fans. I love a theme park with my kids. I love rides actually.
And every time that I've gone to a theme park with this one friend who will invite me, I remember how fun it is to go to a theme park as an adult with a girlfriend and just ride all of the crazy rides because I can't do that when I'm with my kids.
And it's just this really like childlike mismatch that makes it extra fun and extra magical, whether or not you enjoy roller coasters, which is like, I think I'm in the minority of adult mom, women who love to ride roller coasters. The technique holds true that if you mismatch the activity of expected with something that is the total opposite, you will create a more interesting and magical experience.
So for this, you can think of some things you have coming up, a dinner party or gifts that you're planning on giving, or activities that you're planning for the holidays. How could, what you are expected to do, be mismatched with something that is equally fun, but totally unexpected? And that mismatch is where some of the magic can come from.
P is for Presentation
Moving on to the second P. P for presentation.
This one is as simple as it sounds. By changing the presentation, you're not adding anything extra. You're simply changing the way that it's delivered.
My favorite simple example of this is at meals, once in a great while–now, I don't do this all the time, but once in a while–I will put the food on my kids' plate in the shape of a face. You know, a couple of chicken nuggets and a little broccoli nose, and the mac and cheese mouth or hair.
I'm not making anything extra or different for dinner. I'm simply delivering the presentation in a way that feels super magical. Thinking about the creative presentation of something is one way to add magic to it.
This is something I rely heavily upon during the holiday season when I don't want to add magic by adding additional gifts or by buying a ton of toys or having the things that I buy be extra extravagant. I rely heavily on the idea of presentation, of having the gift opening be an experience in and of itself.
An example of this that I have to share is a couple of years ago, this was during our More Than Enough Stuff Challenge, when we had spent 12 months not buying anything non-consumable for our family. We went into the Christmas season feeling like we were going to hold strong and not get any non-consumable gifts for our kids. That meant no toys, no shoes, none of the things you normally would get for your kids for Christmas.
We had decided instead we were going to give them a trip to Italy as a family. The best tickets I could find for that trip were not until the spring. And so on Christmas morning, our kids woke up to a card underneath the Christmas tree, a simple card that had on it the instructions for them to go find the next clue.
They were thrilled with the hunt, the treasure hunt that came next as they went around the house gathering cards, trying to figure out where the next location was, because it was all in code.
At each location they found the next clue as well as a small consumable treat. So at one place, there were some little cookies, at the next place there was a coloring book and some crayons, really simple consumable things that they were going to be able to use on our trip or eat right then.
And then they got back to the Christmas tree. So the treasure hunt took them all around the house, and while they were doing that, I was putting a big box underneath the Christmas tree. They unwrapped this big box and open the lid and found a big long paper chain.
This paper chain had links for every single day. That would go by between Christmas day and the day we left for our trip to Italy. We had taken it a step further and added a red link for every Monday and printed on those red links, family activities that we would do to prepare for our trip abroad.
Now, this gift was really–I know it was extravagant, it was really fun, this trip to Italy–but it did not include any actual physical things right then that they got, but that Christmas morning was as magical as any we've ever had.
All they really had at the end of the morning itself was a paper chain and some cookies. There were no big toys. There was no Barbie dream house. There was no electronic anything. They had a box full of paper links, but the excitement that accompanied that, because of the presentation, is something that lasted for the sixth months, between the day that they got it and the day that we left on our trip.
The other thing that presentation reminds me of is growing up in Utah, there's sort of a really odd tradition of the way that you are asked to dances and answer to going to dances.
So instead of someone coming up and approaching you in the hallway and saying, "Hey, would you like to go to homecoming with me?" They do an elaborate ask, usually at your house on your doorstep.
Sometimes this involves freezing a block of ice that has their name inside it. And the big poster that says, "It would be nice…" with the ice in bold…"if you would come to homecoming with me!" and you have to like chip away at the ice or melt the ice to figure out who it is who's asking you to the dance. And then you come up with an equally creative way to answer back.
At one point, I remember having my doorbell rang and going outside. I grew up on a culdesac at the top of a hill, and there's a big pond in front of my house that, you know, kind of like a duck pond, and the duck pond was filled with balloons.
They were floating on the surface, like probably 50 helium balloons that didn't have helium in them. They were just floating around the pond. And I don't remember what the sign said, but I think it said, "I would pop if you would go to homecoming with me."
So I had to go put these waders on. Because of the pond. We have these big fly fishing waders that you could use if you ever need to clean it out or turn on the fountain or something. I waded out into the pond–this was like at 10 at night, and collected all of these balloons onto the shore.
I got them all onto my front porch. I popped each balloon individually. And in each inside each one, there was a letter. And then I had to put together all of these letters to form a sentence, including the name of the person who had asked me to the dance.
Now, nothing about this is giving me something of substance. The entire thing is an experience. It is all the presentation. There are hundreds of ideas of ways to ask and answer to dances on the internet because of this crazy tradition.
I wonder if they do it other places, the only place I've ever heard of it happening is in Utah, where I grew up. As I mine my own history and my own memories for ways that people presented the idea of asking and answering to high school dances, it just fills me up with all of these fun ideas for the way that you can present opportunities and experiences and gifts without adding additional actual possessions, if that makes sense.
So I was recently thinking about birthdays, how to do a fun birthday without adding a toy. If you feel like your kids have enough toys or your spouse has everything that you can think of, and you don't really know what else to get them, and you want to give him something like some coupons to date night or a gift card to the movie theater, but you don't want to just give them a gift card to the movie theater.
You want to create some magic around it. A fun way to do that would be to tie it to the bottom of a balloon bouquet and have it floating in the middle of the room, or fill a bag up with popcorn and movie candy and have the movie gift card buried inside of it.
Just the presentation can create the magic and the memory without having to add additional cost or additional substance, like actually adding more gifts for the sake of creating the feeling of having a lot to open, if that makes sense.
So I hope that those give you some ideas for how to use presentation to create some magic surrounding the things that you hope to achieve.
O is for Outside
The next one is O for Outside. I have just got to say that I think this is one of the best ones. Anything that you can take outside will increase the magic because we are connected to the earth.
We are from the earth. Our bodies respond to nature. There are studies that show that as we experience nature, even just for short periods of time, our bodies settle into a more natural sort of homeostasis.
Our heart rate lowers, our anxiety and stress levels lower. Our energy builds. Our creativity builds. Our bodies respond to being in nature. And so anything that you can do outside, do it.
An example that I have from my life is that I had a really good friend in Texas who was getting ready to turn 40 and I wanted to throw her a party. And I decided rather than having a fun dinner party at my house, that I would throw her a fun dinner party in the preserve, which was a big desert kind of forest area behind my house.
So I gathered together the tables and the chairs and invited people to help me bring food and decorations and all of the things that I would have done in my own house. And instead we took them in carts out about, I don't know, maybe a quarter of a mile out into what felt like complete wilderness and had this entire party dinner party out in the middle of nowhere in the middle of the desert.
And that added magic of being out, surrounded by trees and cactus, and in the sunshine. And just being out in the wilderness was so fun. It was unexpected. So we changed the place. It was a little bit of a mismatch because it was this really put-together planned party with, you know, a theme and all of these things.
And these were all my really good, kind of casual friends. And so it felt elevated and it was outside and having it outside made such a difference.
Another example that I can think of for creating magic by going outside is simply the picnics. If you know me at all, you know that I am obsessed with picnics. I love picnicking. I love eating outside all the time.
I mean, I would eat outside every meal if I could. And several years ago I realized, I think it was in 2013, I had kind of an come-to-Jesus moment about how much I love picnics and that I needed to honor that in myself.
So I make a pretty concerted effort to spend as much time picnicking as I can. And one way that this takes shape is just that we'll pack up whatever food we were going to have for lunch anyway, on a Sunday afternoon, and we'll put it all in a picnic basket and we'll head down to the river.
As soon as we take our meal on the road, we get outside, we take a short walk down to the river, I set out my Gathre mat and pull out the, you know, it's never like fancy picnic food. I mean, once in a while, it is, and that's really fun, but usually it's like half a loaf of bread and some cheese and some meat and whatever fruit was in the fridge around the counter and bottles of water.
And we get out there and we are sitting in the sunshine and my kids are picking up rocks and sticks to play with. And they're skipping rocks along the water and we're checking out nature and we're observing the little bugs or the birds, the water birds. We're seeing birds fly by. We're once in a while, seeing other people out on their outings.
And all of the sudden we feel connected. And in that connection, there is magic in the being out among the beauty and the bounty of nature and being together in that space.
There is magic inherent in nature, and it feels different than just an everyday lunch. It feels like we're doing something intentional and those memories are so beautiful.
M is for Meaning
The final M in the second pom in our pom pom, the final M is Meaning.
Now it goes without saying that when you add meaning to something, it becomes magical. We are by nature storytellers. Did you know that humans remember and retain things that are told in stories far better than things that are just to them as fact? This is why some of the great leaders in the world, some of the great spiritual leaders, told stories in order to get their teachings across.
As we give meaning to the events and to the belongings and to the gifts and to the experiences that we have with others, we create magic.
I want to give you a couple of examples of creating meaning.
One of them happened my first birthday after I was married. So Dave and I were married in October. My birthday rolled around in February and my new mother-in-law, we went out to dinner for my birthday, and she gave me a card.
And inside the card, there was a stack of dollar bills, and it was 100 $1 bills. And they were actually still sealed at the top with like the wax from the bank. It was like a pad of dollar bills that I could tear one off at a time.
And that would have been so fun, right? Like it was unexpected. It was kind of whimsical. It's this pad of dollar bills and it's a hundred dollars. That's such a generous gift. And I was so excited.
And then my mother in law, Melanie, told me a story about how, when she was young and had just gotten married, I'm going to get emotional, I didn't expect this, but it's really sweet.
She said, "When I was young and I had just gotten married. And I felt like all of a sudden everything was ours and I didn't have anything that was mine." And she had told me how they were, you know, in school. And they didn't have a ton of money. And so they were trying to figure things out and that she always forego the things that she might have liked that would have felt indulgent because she didn't want to take away from their partnership.
And so, you know, she said, sometimes I just wanted to go get a dessert, or I wanted to go grab a drink at the gas station, or I wanted to feel like I had a little bit of that freedom, and because of their financial situation and because of trying to be a really supportive wife and trying to stick to the budget and all of those things, she said, "I just didn't know exactly how to navigate that."
And so she said, "I want you to feel like this money," you know, these, these dollar bills, "that you can use them when you feel like you just want to get a treat, or you just want to go grab a drink, or you just wanna go to lunch with a friend, that it doesn't have to take away from your budget. It doesn't have to take away from the life that you and Dave are building together. And that you can just feel like this is yours. It's like your little nest egg that you get to have."
Now, how does that story change from this stack of $1 bills to this hundred dollars that I've been given as a special gift to feel some autonomy and some freedom and some indulgence in my newlywed life, it made all the difference.
It went from being a generous hundred dollar gift to being life giving, to being a gift that made me feel seen and understood in a way that a hundred dollar bill wouldn't have.
And every time I used one of those dollar bills, I'd rip a couple off of the pad. When I wanted to go to lunch with a friend, or when I felt like grabbing a Diet Coke at 7-11 on the way home from work, I felt my mother-in-law's love for me. And that created magic.
This year, for the first time, we tried something new for Thanksgiving and it was really fun. So rather than doing a traditional Thanksgiving dinner, which we actually will be doing, we're going to Florida for Thanksgiving and meeting with some friends. So we'll have our Turkey and our stuffing and all of the regular Thanksgiving fare.
But I had an idea a few weeks ago when I bought a new book called Fry Bread that's fantastic. And I love it. So if you haven't heard of it, you should check it out.
The last time I looked, it was sold out everywhere because turns out everyone loves it, but it's called Fry Bread. And it's about Native American culture. It's about the significance of this simple sustenance, the fry bread. That is a part of every indigenous culture, really almost the world over in different ways.
And as I was reading this book, it gave me the idea that rather than doing a regular Thanksgiving dinner in our own at home, that we could try to do an indigenous Thanksgiving dinner, a native Thanksgiving. And so I spent a couple of weeks looking up recipes and stories and history of the Powhatan people who lived in Virginia, some of the Algonquin people and the Pawhatanees. This was, you know, Jamestown is like an hour away from here. This is where the colonization of the Americas really began.
And the interplay between the native indigenous people and the colonists. I mean, it's all very closely tied to where we actually live and the history right here is so rich. And I was excited about the idea of doing something a little different.
And so we did what we called a native Thanksgiving dinner. I read about the origin of a clam stew that, you know, now it's called New England clam chowder, but it originated as an onion and potato clam stew with the Native American people in this area, and how the lobsters were so plentiful that they washed up on shore.
It was like a regular sustenance food for them. And so rather than having a turkey, we had clam chowder and broiled lobster, and I found some of the native root vegetables, rutabaga and turnips and parsnips and carrots.
And I got them at the farmer's market. I was able to find rendered duck fat, which this might be weird to some people, but I loved the idea of doing our fry bread more traditionally. And so I found this duck fat that boils at a really, really high temperature. And so you can fry really easily in it. And it was delicious actually. So we did that.
I found some blue corn so we could have blue corn pudding, which is really a sacred dish to the Native Americans for many reasons.
And so we had a Native American Thanksgiving meal, and actually to be honest, it was far less work. The actual cooking of these different dishes was far less work than the cooking of a full Thanksgiving fare, traditional sort of like now traditional American Thanksgiving meal.
It was delicious. And it had so much meaning. It's something that my kids will not soon forget.
And as we sat around eating lobster and tasting fry bread with honey and talking about some of the stories that we had read and reading some accounts of the indigenous people whose descendants are part of our community and are still thriving today, and doing their best to keep some of their culture alive.
We were able to feel like we were learning and participating in some small way in this support and encouragement of the the history of the Native Americans in our area and in the country.
Just adding meaning makes such a difference. Adding meaning creates this magic.
A couple years ago, I was asked to be the speaker at Creative Mornings Enrichment, which if you're not familiar, Creative Mornings is a really cool, free, breakfast group that happens all over the country. There's probably a chapter near you.
It happens the last Friday of every month, all over the world. And it's totally free to attend.
You just register, grab your ticket, and you show up, and you get breakfast and coffee, and you get to listen to a lecture.
And so I was the guest lecture and my talk was about traditions. And one of the things that I talked about was the idea of understanding why we participate in the traditions that we do, because so many of us do the things that we already do without knowing why, where it came from, what is the history, what is the purpose.
And sometimes we support these traditions that are ongoing without having any meaning associated with them. One of my objectives with that talk was if you're not sure about the meaning behind your traditions, do some digging and try to figure it out. And if you don't have a meaning behind it, and the tradition causes you any type of anxiety or frustration, maybe you don't need it anymore.
If it doesn't support you, your wellbeing in any way, not because it feels like it has this purpose and this meaning that ties you to your history, or because you actually enjoy it, then why are you doing it?
So I think equally we can imbue meaning into new things that we do or into simple experiences by adding that meaning, by telling the story, by creating the story in some cases.
Minimalism by nature means that not every single thing is important. It means that you are paying attention to the things that you want to be important, and that you're surrounding them with the support so that they can be that way.
So as you create magic and minimalism, you may be finding that there are things that you don't need to do anymore, that you can get rid of, but the things that you do want to maintain, or the things that you do want to hold special, these are some ways that you can make sure that they feel as special as you want them to.
Pom Pom Recap
I'm going to go over the six techniques for creating magic in minimalism one more time. And then also make sure you download the PDF this month. It doesn't have a worksheet.
It simply has a printable where you can print this off, or you can save it to your computer, or you can file it away, or hang it inside one of your cabinets to remind you as you're approaching your day-to-day life, how you can create magic without adding additional belongings purchases or activities. That you can simply adjust or use one of these techniques to make the things that you're doing anyway, feel more magical.
So here's the pom poms:
P – for Place: change the place in order to throw things off in your head so that you pay attention and your awareness is heightened.
O – for Order: switch around the order of things so that it creates a little bit of fun and anticipation.
M – for Mismatch: this is where you want formal things to feel really casual and casual things to get elevated and the expected to not be what happens.
P – for Presentation: it doesn't matter what you're giving. If you give it in a way that evokes really fun emotions and this sort of magic and whimsy.
O – for Outside: I stand by it. Anything that you do outside will feel more magical. So whenever you can, get outside.
M – for Meaning: probably the most important is meaning, tell stories, understand the purpose. Intentional living and minimalism is all about really upholding the things that matter the most to us. And so, as you're able to tell stories and create purpose around those things, everyone else will understand as well.
Okay. Friends, I hope that you've enjoyed this bonus episode, creating magic in minimalism, and that as we head into the holidays right now, you can use some of these techniques, pom pom techniques, in order to not do more, but to do the things that you want to do a little bit differently, with a little more intention, to bring a little more magic to your season.
—
I mean, that was really fun, right? The bonus episodes are fun.
Guys, I love sharing every week here on the regular podcast feed. And I really love creating bonus episodes every month for my Patreon members.
Now, before I let you go today, I want to, as a very kind of last minute thing, if you're listening in real time, there's just a few days left to register for my last session of Live Free From Clutter for the year.
For those of you who've listened for a long time, you've heard me talk about this over the year. I ran the first session in January. I did a couple in the spring, and this is the final one for 2020. And I feel like we need it now more than ever.
Live Free From Clutter is my intentional living course. It's a five week guided course where I share weekly recorded audio courses that have accompanying worksheets and assignments.
They're not hard assignments, but they are hands on, which is part of the magic of it. And also weekly live workshops where I teach a topic and then we have a discussion and there's a live Q&A to really sort of make sure that the understanding is applied and that you can ask all of your questions.
It's really fun, direct access to me every single week. For five weeks, you can bring all of your questions because really our whole lives get looked at from a new angle.
During this course, we go into mindset and energy management. We talk about creating abundance. We talk about consumer habits and how to adjust those. So they're more in line with our personal values. We talk about the emotional part of belongings and of our schedule.
There is really, it's kind of an overview and a little bit of a reset for all the different dimensions of your life that can be causing you stress and frustration and overwhelm. And we turn those a little bit so that those same areas can bring peace and joy and fulfillment into your life.
I really love this offering. It's been so fun to work with so many dynamic and amazing women, and see and hear how these simple concepts and the way that we share in community during the course really have made an impact on their lives for good.
I couldn't have planned this year. I couldn't have planned, of course, none of us, right, that 2020 would be such a wild and unexpected ride. And I look back and realize how incredible it has been. That the concepts that I designed into this course are really an answer to a lot of the questions that people are asking themselves right now, if you are interested in joining, please visit the show notes of the podcast. I'll have all of the information in the registration page there.
I want to give you a special bonus for being a podcast listener. So if you would like to join and register, use the code Podcast25 to receive $25 off of your registration.
It's a $249 five-week course that equals about $50 a week. You can spread it out into payments of $65 over four months. That $25 discount is good whether you choose a full registration or the payment plan, it works on either one.
I want to tell you if you're worried about the finances that this investment just doubles back on itself. I've had multiple course participants tell me that they saved more money during the five weeks because of the concepts that I teach, than they spent on the course itself. So they actually made money. It's getting into a little bit of shopping math here, but they ended up saving more money than they spent because of the course itself.
So I would love to have you join. If it feels like some that could make a positive impact on your life at this time, at the end of this wild year, as we're heading into the holidays, if you want to just feel a little more centered, a little more grounded, have a little bit more perspective and abundance. This could be a great way to do that.
I would love to guide you through that process. Hit up the show notes, livefreecreative.co/podcast. This is episode 1100. All of the information that you need is going to be right there as well as a link to download the free PDF that accompanies this podcast episode.
Find all of that there.
I hope that you have a wonderful week. I'm so happy that you're here. I appreciate every single listener and I love the community that we are forming here at Live Free Creative.
I wish you lots of magical, minimal moments in the weeks and months to come. And I can't wait to chat with you again next week. See you later.