Episode 121: Delighting In Motherhood with Rachel Nielson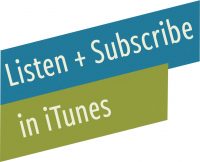 Episode Links:
3 in 30 Takeaways For Moms Podcast
Flecks of Gold Journal (use LIVEFREE10 for 10% off!!)
Introduction
Welcome to Live Free Creative, the podcast that provides inspiration and ideas for living a creative, adventurous, and intentional lifestyle. I'm your host Miranda Anderson. And I hope that each time you listen, you feel a little bit more free to live your life, exactly the way you want to live it.
Hello there friends. Welcome back to the show. You're listening to Episode 121 of Live Free Creative Podcast, How To Delight In Your Motherhood.
I'm so thrilled to share this interview with you, that I did with Rachel Nielson, my good friend, and the host of the 3 in 30, Takeaways For Moms podcast. I
If you have not heard of her show, it's a 30 minute weekly podcast with three doable takeaways to make your family life a little bit better each week. Rachel interviews experts and specialists, as well as normal everyday moms, who come to the show and offer three takeaways to help you find a little bit more joy in your motherhood.
Over the past year, a little over a year, I have had the absolute privilege of working with Rachel one-on-one in my creative mentorship program. She is one of the most hardworking, thoughtful, diligent and kind women that I've ever met. She cares deeply about her listeners, about her community, about women and mothers all over, who might be struggling.
Rachel dedicates so much time, energy, and emotional energy to considering how she might offer encouragement, uplift, and support to all of those moms out there of different types and styles and lifestyles and cultures and communities. How she can offer some support, encouragement, and help.
I was super lucky last month, we got to meet up in person at my creative work retreat, Live Free Creative Camp, in North Carolina. We sat together on the floor in the bedroom talking about how women might find a little bit more delight in their motherhood.
Rachel's takeaways are wise and wonderful. And the conversation was really fun. You'll get to hear a lot of laughter. I hope that you really enjoy it.
Before I jump into the episode with Rachel, I want to share a really quick segment that I like to call odd jobs.
Segment: Odd Jobs
My first experience with the idea of motherhood came when I was about 12 or 13, and I started working as a babysitter. I did odd babysitting jobs for different families throughout the neighborhood.
And I started babysitting very regularly for one family in particular. Over the years that I worked for this family, I was able to move from babysitter to sort of more full-time nanny position, to eventually being the dog and house sitter. When the girls that I took care of were old enough, they were away at high school and college. I would still take over as how sitter and dog are while the family was away. It was a long lasting, wonderful relationship.
Throughout the years and years that I worked as a babysitter and nanny home helper, one of the things that I really loved was something that I called special dessert.
Now this was something I totally made up. I was a child myself, 13 or 14, when we first started doing it. Basically, I would invite one of the two girls to be my helper in the kitchen. The other one would go in the other room and play or turn on a movie for a little while, while we prepared–the special helper and I would prepare–a special dessert.
Special dessert was when the child could choose any ingredients in the kitchen that we could put together in a fun way to create sort of a surprise dessert. Now, of course, knowing it was dessert, it usually involved all of the different types of sweets.
Maybe ice cream, with cinnamon and sugar and Lucky Charms and a cherry and whipped cream on top.
Maybe sometimes it was a smoothie that had Oreos and chocolate milk.
Right now it sounds weird, right? A little gross. But also really, really fun. Allowing this child to just create a really different, unique, inspiring combination of delicious things to come together for this special dessert.
The girls would take turns being the special dessert helper. And they both really, really loved it. I could see the brightness in their eyes as I allowed them to explore and to put things together in a fun way and to use their imaginations.
And of course that one on one time was always really valuable.
I remember thinking that if motherhood was anything like my babysitting jobs, that it would be really fantastic all of the time.
That my friends is one of my odd jobs.
Interview with Rachel Nielson
Are you ready? Let's dive into my interview with Rachel Nielsen.
Miranda: Oh boy. Do I have a treat for you? I am sitting directly across the microphone from my good friend, Rachel Nelson with 3 in 30 podcast.
Rachel: Hello, everyone.
Miranda: Yay. Welcome to my bedroom floor.
Rachel: Yes, it's so good to be here.
Miranda: I am sure that a lot of my audience is already familiar with you and loves you and knows your show. For those of my listeners who don't know you, and aren't yet able to enjoy all of the offerings that you put into the world, why don't you tell us a little bit about who you are, what you do, and why you do what you do.
Rachel: So hi, again, I'm Rachel and I host the podcast 3 in 30, Takeaways for Moms, which is three takeaways in each 30 minute episode on all sorts of motherhood topics, and really just topics about being a whole human a woman and a mother.
What else did you ask?
Miranda: So that's what you do. Tell us a little more about who you are.
R: Who I am. I am a former English teacher. I love high school. I love to teach. I live in the mountains in Idaho and I just love it. I have two little kids. Noah's adopted and Sally was conceived with IVF. So it was a hard fought battle to get them. And I love motherhood most of the time.
M: That's such an honest statement.
R: Yes.
M: The final question was why you do what you do?
R: I do what I do–I started my podcast–because I was in a really low dark place in my own motherhood. And I missed teaching because I had decided to stay home once my kids were born, and I really missed teaching and I needed a creative outlet. It became so much more than that.
It was initially something that I did to just find more purpose in my life, which it has done a million times over. But now I also do it so that I can help other women love motherhood as much as they love their children, which is kind of my tagline I say because, sometimes, we love our children desperately, but motherhood is just really hard. So I want to help women get through that.
M: I love that. It's so interesting that you are creating the solution to the problem that you had in your own life. Yes. You're exploring the pain point of your own life, your own motherhood. Yes. That solution then ends up serving so many people
R: While it's solving my problem, it is also, hopefully, helping others.
M: But you know that it is. Hundreds of thousands of listeners. You do incredible interviews, collect stories and wisdom from people, and then repurpose it in really practical, tactical ways, which I think is just wonderful. I'm a huge fan.
R: Thank you. I love doing it. When I taught high school, I taught for years, I taught students how to take a big complex idea and boil it down to a thesis statement and like main points.
And I really feel like that's what I try to do with sort of these big topics. I try to make it really practical and actionable and a lot of times, and always three points. And a lot of times a thesis statement has three major points in it. So it really is like a transition from what I was doing before into my new life. And I just love doing it.
M: And you do it so well. We were laughing a little bit about–I told you I have a title for our episode, Rachel, the title is Delighting In Motherhood with Rachel Nielson. And then I sort of chuckled.
I think that I could see your face, as I said the word delighting in motherhood. And you were like, I don't know if that's exactly the right fit. Yes. I don't know if that's exactly it. I mean, that's what it feels like to me, what you're teaching people, what you're helping people do.
But I love when you tell the story, kind of your origin story of Noah and Sally being tricky and the way you thought that motherhood would look versus the way that you found it feeling.
And would you share that experience with my audience.
R: Yeah. I mean, I think that's why I laugh at the title Delighting In Motherhood, because that's the picture that I had, and that I think so many of us had, and like I mentioned, I fought hard for these babies.
So in my mind I was like, I am just going to treasure every moment. And it's all going to be like, we're going to read Huckleberry Finn and go camp by the Mississippi River. And we're going to–I mean, that's later when they're older–but like when they're babies, we're just going to like snuggle all day, you know.
We all have this vision.
M: Yeah, we're going to skip around the neighborhood and blow bubbles together, and like do sidewalk chalk that's big and cool. And you know, all of the things, you can see all of the visions that motherhood has the potential to just be delightful.
R: Yes. Delightful is a great word for it, you know? And I had had a lot of experiences working with children. And so I–I was a camp counselor for many years. I worked at an orphanage in El Salvador for several years. I planned magical fun activities for these kids.
And so I just thought, that's how I'm going to be as a mom. And then Noah arrived and he was super colicky. I had just given up my career that I loved. My husband was a resident and was never home. And I was in this tiny apartment in a town I knew no one.
My baby never stopped crying. And I was like, where's the magic? And I felt so disappointed in myself, that I felt like I was doing something wrong that it didn't feel delightful all the time. And, on top of that, with adoption comes an added level of everybody would say, you must be so grateful, you must be loving every minute.
And I would think…
M: Like, you don't take this for granted for one second. Because you like had to actually–I mean, I guess everyone has to decide and work in some ways–but it feels very poignant. This gift that you were literally handed.
R: And we have an open adoption and I knew his birth mother. I knew his birth mother really well, both of his birth parents. And I knew she was struggling. Obviously. She was grieving hard, so I was trying to support her.
But then I'm like, she gave me this gift, why am I not delighting in every moment? Why is this so hard? There must be something wrong with me.
So there just was this disconnect, this mismatch, between what I thought it would be like, and then what it was actually like, and then all the shame I piled on myself.
So those were some dark years, those first few years of my motherhood. And of course there were beautiful, delightful moments in there. And we're going to talk more about that in the episode. But a lot of it was really heavy and hard.
M: I think we underestimate the power of hearing a mom say it was really hard for me to be a mom. I didn't feel like I was doing a good job. It wasn't that fun to have a crying baby. It's not like I was rocking back and forth, singing lullabies thinking, Oh sweetie. You know, you're thinking like, what's wrong with you? What's wrong with me? Someone make it stop. I need a break. I need to get out of here.
And all of those ideas then come with so much guilt because that's not the way you want to feel. That's not the way you think you should feel.
I'm going to be very vulnerable for us. Dave is probably going to say you have to edit that out. I remember a point when Milo–I mean, I didn't go through the same trouble conceiving and bringing babies into the world that you did. But my experience of a mismatch of expectation with reality was very much true for me as well.
And I remember at one point when Milo was fairly young–and I wasn't being truthful…
R: I am waiting to hear what you have to say!
M: I called Dave and I, we were in a similar situation: young family, Dave was in school, he was working all the time. I was working and I was home. Milo was probably just crying, or he was maybe being toddlerish and getting into stuff.
I don't remember the exact scenario, but I remember being so frustrated and angry–and maybe I think he was young enough that he was just crying–but I remember telling Dave, I feel like if he doesn't stop soon, I'm going to have to like, just toss him out the window.
And I said that. I said those words. And of course I didn't mean them. But Dave, I remember he was on the phone. He was like in the library. And he said, you can't say that. You can't say you're going to toss the baby out the window.
And I'm like, no, I'm not really going to, but I kind of feel like, I don't know what to do. Like I'm at the end of my rope. How do I manage? And I just didn't know how to make it fun when it was hard.
R: Yes. And how to process that. You just had to say, of course, you're not going to do it, but this is what you feel like.
My little sister said one of her best friends had a colicky baby and that she put the baby down in the crib and left and walked out of the house and screamed: "I hate my baby!"
M: And the whole neighborhood is like someone send her some dinners and a babysitter STAT.
R: Yes. So anyway, I think we're not alone with it. And my second baby was an angel, like slept. But I'm so grateful that my first was the harder baby, because it really taught me to let go of control, to surrender, to get some therapy, which I got when he was young.
And that had needed to happen for years. But it was like the breaking point. And I always think if it would have been reversed, and I would have had my easy baby first, like all these lessons that I would have missed out on.
M: Well, how much harder would it have been. Because then you confirm all of your ideas of how it is magical and lovely and babies are super easy and just cherubic all the time. And then you're like, wait a second, then something's really wrong.
R: Yes, yes. And they all go through–Noah was a really hard baby and he was a super fun toddler, and Sally was the opposite. She was a really, really easy baby and a really hard rambunctious toddler.
So it's not ever going to all be delightful. But I think you think it will be before you have kids.
M: Yeah. You think it will be. And so then I think anyone who's listening who has kids relates and they think, yeah, I've been there and maybe some of the moms listening are thinking, I'm there. I'm here. This is my reality. I feel like I love my kids and I don't love my motherhood.
This is where your show and the episodes and the interviews that you share every single week. That that's what you're doing. You're saying here's some help. Here's a lifeline, here's some tips. And you've brought some tips for my listeners here today. You brought three takeaways for delighting in your motherhood. Do you want to share your first takeaway?
Takeaway 1: Focus On The Flecks Of Gold
R: Yes. So my first takeaway is to focus on the flecks of gold.
So when Noah was a baby, around that time there was a talk given at a conference at my church where he told the story of a young miner who thought he wanted to strike it rich in the California gold rush. And he thought he would just go and find these huge nuggets of gold in the river. And he would just be able to pull them out and that would be his fortune.
And he went to California and, day after day, he dipped the pan in the river and all he found was rocks, just rocks after rocks. And he got discouraged and thought, where are these big golden nuggets I dreamed of? There's no gold here.
And he was chucking the rocks to the side. He was about to give up and an elderly prospector walked by and said, "There's gold here, all right, you just have to know where to find it." And he cracked open the rocks and showed the young miner that there are these little flecks of gold in these rocks.
The miner said, no, I don't want that. I want the big golden nuggets like the ones you have in your pouch. Because he could see that the elderly prospector had a heavy pouch on his belt.
And the prospector opened it up and showed him. It was the accumulation of thousands of flecks of gold.
And when I heard that sermon, it was actually about a completely different topic. It was about like finding little moments of service in your life. But when I heard that parable, it just hit me to the core. Here I had expected these huge golden nuggets in my motherhood, and I needed to start looking for the flecks of gold. Those tiny little perfect moments.
And even the rockiest days where I was rocking my baby and everything felt peaceful and calm, or my husband was home after work and we watched a show together and it just felt so–everything felt right in the world. And sometimes it was just one tiny little moment in the middle of a horrendous day.
But if I could focus in on that and train myself to see those flecks of gold, then they accumulate and they become really weighty. And they anchor you to get through all of the other hard times.
And so I started–I've always loved to write. I'm a former English teacher. So I just started writing down one little fleck of gold from each day to really try to train myself to focus on the joy in my motherhood. And it really makes a difference because what you look for, you find. So the more that I did that, the more I could see the gold in my life that was all around me all the time.
M: Yeah. I love that story. I love the like vivacious hope. I can see the little, young miner skipping out with this little bag and his pan and he's thinking this is going to be so easy. I'm just going to strike it rich. I'm going to do it.
And the disappointment of not. And then this wisdom.
Another piece of this story that I really like that I think is not obvious is the cracking open. I've heard you tell this story several times. And this is the first time that I noticed that you crack open the rock to get the flecks of gold. Rather than just like, they're like the dusty silt in the bottom of the pan that you maybe didn't notice like.
No, you actually have to like–This isn't like silt that settles to the bottom and if you just look there for the good experiences, they separate out naturally. No, you have to look for them. Deliberate, intentional action of: Where are these moments. Noticing, acknowledging, and celebrating them. Such a powerful practice.
R: Yes, absolutely. And I thought about your work and how you teach that every we have more than enough. That's the title of your book. And that's just one of your central philosophies that you have everything you need right now, right? You have more than enough if you can train yourself to see it.
And I think of that with this metaphor as well. There is more than enough joy and love in your motherhood right now, if you can train yourself to see it and to give it the weight that it deserves. And not just overlook those little tiny flecks, but to just gather them up and gather them up.
Some seasons there's going to be way more flecks than others, but they're there if you can just really search for them and crack open your experiences and look for them.
M: Well, and almost more important in the seasons where they are all around you. It feels like, Oh yeah! It's in the seasons that they are few and far between that they mean so much more than. The value of gold changes even now, like in our world right now. The weight of gold is market dependent. It changes. So a little bit today may be worth a lot more tomorrow as the market changes as the seasons change, as the global economy changes.
Holding onto even the tiniest fleck in a season where there isn't a whole lot more to go around of that little bit of gold, how much more value does it hold truly. It's weighted differently because of the lack, and that much more important to find it and to see it.
R: Yeah. What a great metaphor.
M: And I also think it's really important to note that you didn't just look at them and reflect and think like, Oh yeah, that good thing happened today or in the moment think like, Oh, this good thing is happening right now.
This is a fleck of gold. You took the time and made the space to physically write it down with a pen on paper. I've talked a lot–I talk about it in my show, I talk about it in my retreats–that putting pen to paper is powerful. Record keeping is like a physical manifestation and it doesn't happen the same way, technologically, either. You can type something and it doesn't create the same pathway as it does with pen or pencil to paper.
And so I think just that tiny bit of effort to take it that one step further solidifies the hope in that experience.
R: Yes, absolutely. As a former English teacher, I can tell you. I know you know, but there's science, there's a lot of research behind that concept. The power of writing it down and the neuropathways that it forms doing that.
I've even read some positive psychology that says that it's almost as if you're reliving the experience. Like your brain feels those emotions again, when you write them down. Especially if you use sensory details and you describe what it felt like and what you saw and what…
M: And smells like…
R: Yeah. And it's like your brain is getting to experience that again. You get a little hit of that.
And so I actually created–with all of this in mind–I created a journal that I'm calling Flecks of Gold. And I know that you know this because Miranda actually helped me quite a bit with the development of it over the last year. But…
M: Awesome, awesome product. And I'm super excited.
R: Well, thank you. I'm so excited too.
And it's a place–it's a three-year journal–where moms can write down one fleck of gold from each day. And what I love about the format of it is that the date is on the top, but then there's a space for three years of memories.
So you fill it up once and then you circle back around and you write the next year on the same page of the date. I don't know if people can visualize this. But you write another memory and you also get to relive the memory from last year. So you can see on like January 1st last year this was my fleck of gold. And then you get to reflect on that and remember how much your kids have grown. And then you get to write down another one this year.
And so there's three years of that. It's like a timehop for your golden moments.
M: Yeah. It's like when my Facebook or my Instagram says this day last year, or this day three years ago. And I'm always fascinated by, wow, we've come so far or look at how little they are, or whatever it is.
R: It's emotional. My husband sent me today a picture from his, like, I don't know if it was Google photos or something. And he sent me a pictures of the kids from a couple of years ago and I said, Oh my gosh, I'm like Ryan, they are magical.
It gives you so much perspective over how much you love them and how it does bring that delight in. So I just feel like this journal brings in so many different components of: it's a gratitude practice, and it's also like you get to relive it while you write it. You get to relive it when you read it the next year.
And I'm just super excited that moms are going to have this tool that I kind of just did in a little spiral notebook. And that works too. But I love this beautiful journal that I've created just for your golden moments.
M: Yeah. There is something intentional about creating space. These are all like my trigger words: intentional, creating space, giving place for the things that really matter. And I think for all moms, almost all moms, you would say that one of the things that matters the very most to you is your relationship with your kids.
And that relationship is what motherhood is. Your motherhood is your relationship with your kids. And the more you can have a specific, intentional practice that cultivates that connection and that joy, that's so simple. What a powerful and deliberate way to increase your love, increase your connection, increase your ability to hope for all of the goodness and delight in your experience.
R: Yes. Thank you. I'm super excited about it. And thanks for all your support creating it. Miranda saw all the drafts and helped me pick the colors and everything. So it's been awesome.
M: At one point there were some end papers that had like a slightly Soviet looking sickle. It was supposed to be the mining tool. That was the pick. And I looked at it. It was crossed across with a hammer, like it was a hammer and a sickle. And I said, I think it just feels like maybe a little bit cold war. I don't know, like maybe let's just like not use that one.
R: Yes. We got rid of the pick. The pick is not even in the book anymore.
M: So now it is really just delightful.
R: Yes, it is. If I do say so myself.
M: Yes. It really is fun. And I will link it in the show notes. It has just released it will be ready for you now. You can order through the link in the show notes and have it in time to start now, or start in January.
Right now, just closing out this crazy year, I think it's a really fun time for people to say, okay, let's get back on track for 2021. So make sure you check that out.
Takeaway 1 to delight in your motherhood is to look for the flecks of gold and then intentionally record them. What is Takeaway 2?
Takeaway 2: Declutter Your Motherhood of Shoulds
R: Takeaway 2 is to declutter your motherhood of shoulds.
M: I love the word de-clutter.
R: I know and as I thought about my takeaways, I thought about concepts that I know your audience is familiar with, that you talk about a lot, that I know are important to you. I have thought often about how–and I know you've thought about this as well, cause we've talked about it–how the process of decluttering a physical space can be very similar to what you do with a mental space.
And one thing that was really difficult for me as a new mom, was all of the shoulds that I had piled up in that I call "inner motherhood closet." I needed to purge my closet. Just like I would purge my actual closet in my house. I needed to get in there, pull it all out and say, what is even in here that feels so heavy? Like what are all these shoulds and all this clutter and all this mess.
And I really did that by going to therapy, like I mentioned. I didn't know I was doing that, but that's what therapy did for me. It just helped me even see…
M: What was in the brain that was telling you…
R: What a good mom should do.
And once I was able to see my own thoughts, my own negative self-talk, and recognize… And you know, sometimes you find these things in your closet and you're like, where did this even come from? Why do I own this? And you're like, Oh, it was a gift for my mother-in-law or it was a hand-me-down of some sort.
And you look at it and you're like, does this even fit me? Do I even like this? Does this spark joy for me?
And it's the same with motherhood that we sort of get handed these expectations and these shoulds. And at some point we have to say, where does this come from? And does it actually spark joy for me?
I teach a workshop about this declutter your motherhood, where we go through this process of figuring that out. And it's been so interesting to see women have these epiphanies about like, that comes from my family of origin, or that comes from a fear that came about because of a trial I had in my life, or that comes from my religion, or all these different outside influences.
Then you have to ask yourself, do I want to keep this? Does it fit me? Or do I want to let it go?
You will enjoy, you will delight in your motherhood, a lot more when you have a closet, a motherhood closet, inside that truly reflects you and not what other people think it should be like.
M: Yeah. It's sounds simpler than it is, though.
R: Yes.
M: I'm like, Oh yeah, you take them out and you line them all up. You decide this one doesn't fit. This one doesn't fit. This one doesn't fit. This one doesn't fit.
They're handed to you, not only like growing up and the years leading up to becoming a mother. They're handed to you constantly. Like today you learn something new and think, Oh, I should be doing that. Or I should have known that. Or I should already–we should be further along.
It's so interesting and so valuable to examine and to purge, like you said.
R: And it's ongoing. Recognizing that this isn't just something that you can do once. You may do like an overhaul declutter of your closet, but then there has to be some maintenance system, or every few every season, or every once in a while, you have to peak back in there and say, what have I accumulated that I don't want that's in here?
M: Do you have an idea? I have a thought, I want to ask you first, if you have an idea of what the indication is? What is the symptom of the should? If someone's feeling–what way–is that like, Oh, there might be some unwanted shoulds in my motherhood closet.
R: I think stress overwhelm, resentment, any of those feelings can definitely be an indication of: I need to dig deeper there and see what is leading to that feeling. And most likely it's a should that's under there. What are your thoughts?
M: I just read a book called The Dance of Anger. It's a super old book. It was written in the early eighties. And it's written for women and specifically mothers. It was written for married women who then were mothers. That was sort of the target.
One of the takeaways from that book that I really thought was interesting was that anger is like a siren call. That it's not that like the anger itself is bad or good. It's that when you feel that anger, which I think also manifests itself as stress overwhelm and resentment, that that is an indication that something needs to be looked at. There's something in the scenario that could be adjusted and that will then replace the anger with fulfillment.
I think it's a powerful idea to think your stress about motherhood, or you're overwhelm about all the things that you think you should do. Those feelings come from you thinking of some sort of should. Sometimes you examine it and you think, yeah, I do want to keep that one. I do like that one. I should feed my children at least once every few days.
We all have our own sort of ideas of the type of mother we want to be, and that is very different. And I think one of the really important things about the shoulds is that very often they're sort of one size fits all. They're coming from parents, religion, society, culture, you know, sort of like prescriptions for everyone should do this. Or people like us should do this. Kind of like your initiation into some sort of community. And some of them, you will realize, don't fit you.
R: But once you can identify. So if you start with the stress or the resentment and you go backwards and think, where is this coming from? What "should" is this stemming from? And you examine that should, and you decide, actually, I do want to do that thing. Then you can change the stress and the overwhelm and the resentment, because you are owning your choice.
There's a lot of women in my workshops that say, well, I can't just cut everything out that doesn't spark joy for me and motherhood. That would mean that I never feed my family. I never changed my baby's diaper. I never… And I will say to them, you're right. But you're choosing that. You want to do that. It's no longer that you have to, or you should, you want to.
And so that in and of itself changes it so that it's no longer a heavy should. I mean, it doesn't mean it's going to be fun all the time. But you're tying it back to your values and then it's a conscious choice you're making, instead of something that's just been thrust into your closet that you have to deal with.
M: Yeah. It's almost like the pressure release valve. It builds up, builds up, builds up. And then when you identify it and say, I actually want to do this. I don't have to, it's not that I should, it's that I'm choosing to. And I liked the result. I like a sweet smelling baby instead of a poopy smelling baby. I like healthy, happy growing children. I like a clean house.
It releases the pressure and invites the motivation and enthusiasm and delight.
I don't know that the dishes are correlated a whole lot with motherhood specifically, but they just multiply the more people there are at home. I don't like doing the dishes under any sort of pressure, and I love doing the dishes when there was no pressure.
When I look at the kitchen and the sink's full of dishes after a big meal, and I think I need to clean the kitchen right now. I should do this. I have to. I want to run away. And sometimes I do.
And then I do. I don't run away, but maybe I go to sleep or I watch a show with my husband and I just leave the mess. I will identify I don't want to do this right now. And that's okay. And then I like leave it.
And then when I wake up early and the kids are still asleep and I can look out in my backyard and my six little chickens are like pecking around in the grass and I can turn on some light music. And I love the feeling of like the warm water and the good smell of the delicious Mrs. Meyers soap, and just like the scrubbing and the bubbles.
It feels like all of a sudden it's like this therapy, beautiful moment that I've given myself of like solo dishwashing. And it becomes delightful instead of annoying and overwhelming.
R: And I think what you just did there is a perfect example of sensory details of reliving your experiences and focusing on your five senses. Who would ever think that would be a fleck of gold in your day.
But when you frame it that way, you may be writing in your journal tonight that I got to do the dishes in the stillness of the house, with the light music, in the warm water, you're activating all those senses, and you're in it, and you're choosing to be in it. And that adds delight to even like the most mundane things.
M: Yeah. Yeah. So declutter the shoulds. Leave that space open and invite the joy and the delight and the presence of leaving in the closet all of the things you want to do, and like the motherhood that you want to have. And own that. Own that you want it. And that you are willing to do the things that result in the experience that you hope for without having it all feel like pressure from someone else.
Takeaway 3: Give Yourself Space To Grow
R: Yes. And I love that you just said "leave the space", because that leads perfectly into my third takeaway.
So Takeaway 3 is give yourself space to grow. And I actually thought about this because one of my favorite metaphors that I have heard you teach–it was in an episode you did with Natalie Norton–and I don't know if it was on her show or your show. And I don't know if it was you who said it or her that said it. I think it was you. About the cactus.
M: Yeah that was me.
R: And you talked about how you had a cactus. Tell me if I am remembering this right. You had a cactus that didn't grow very much and it was in a small pot, and then you transferred it to a bigger pot. And all of a sudden it had space to grow and it grew out of control
M: I still have this cactus. It's now like seven years old. I bought it at Ikea. Those $2.99 plants as you're exiting Ikea. I had just moved to Texas. And I was like, Oh, people in Texas have cacti. I need to collect a few. And I bought this little cactus and it was in the Ikea pot, which is like a four-inch terracotta pot.
And I thought it was so cute. And I like loved it. And it stayed alive for a couple years. And yeah, I was like, I don't know if this is supposed to do anything. It kind of is weird that it was just like–and some cacti don't grow very big. So I didn't know.
But I did transfer it to a 10 inch pot. And then I loved it so much. It blew up. It grew two and a half feet tall and grew all these branches. And it's tall and wide now. And then when we moved to Virginia, it was such a representation of life and hope and growth. I couldn't leave it.
I gave most of my houseplants away. And this one. I brought my cactus. I went to Home Depot and bought this concrete tube that fit around the cactus and the pot. And I drove it to Utah. We lived in Utah for four weeks. And then I drove it to Virginia. And I moved it from my rental to our house that we live in now. To our Airbnb when our house flooded. Back to our house. Now it sits in my kitchen. Yeah. And it grows.
R: And that is one special cactus.
M: I should name it because now you all know it as if it's a friend.
R: But I just feel like when I heard that I remember–I was out for a walk and I heard that metaphor and it just resonated so deeply with me. Sometimes if you feel like you're not growing, you need to give yourself more space in order for growth to happen. If you feel trapped in your motherhood, if you feel overwhelmed and small and all those things, you need to give yourself more room, a bigger pot, if you will.
I think what that looks like sometimes is saying "no" more often and clearing those things off of your schedule that don't actually bring you joy, and not feeling guilty about it, and not automatically filling that time with something else. But just allowing yourself to be, and to figure yourself out, and to be present with your kids. and all those things.
I think that that's one way that you can give yourself space as a mom.
If you recognize that you're super burned out with young children. I have friends who will say, if I put them in preschool, what would I do with that time?
They almost feel like they don't have an "excuse" to put their kids in preschool, if they don't have a job, or if they don't… And I think if you just give yourself a little bit of space and you give yourself a few hours week, you will grow and you will find more joy again and passion.
I think that can look really different, like how you give yourself space to grow. But I think if you are feeling constrained in your motherhood, small, resentful, all those things, just let that metaphor kind of work in you and think, How could I give myself more space to grow?
M: Yeah. I love it. I think it's so important that creating space for yourself. And it's not a natural thing that we're taught to do, especially as women. We're taught to fill all of our space with the needs of others. If you have extra time, go serve someone. You should be there for your kids all the time.
I worked when my kids were young. And I remember the scenario of like, why would I put them in preschool if I don't have anything "to do"? Like some specific thing to do. And I didn't ever feel like that when I was going to work as a nurse, like I have to be at the hospital at a certain time. And so I'm dropping the kids off with a sitter while I go to work.
But it took me years to hire a babysitter for me to just go to the grocery store by myself. Or for me to meet a friend for lunch. Those felt like lesser–because they were just for me–they felt like lesser quality time. Then it's just me needing to go to lunch with a friend and have that connection, so I'll either bring the kids along or I'll not do it now.
Or I couldn't see the investment of money and of some of the guilt maybe of leaving the kids for maybe an indulgence. It felt maybe a little bit indulgent.
And I see now that when I'm a happier person, I'm a better mom. When I'm a more fulfilled woman, individual woman, I'm a better mom.
And so my kids benefit from me living a fulfilling life as a woman, as a person, separate from them.
I bring all of that goodness with me into my motherhood.
R: Yes, absolutely. And I will tell you in one of the lowest phases of my motherhood, when both of my kids were still young, like not neither of them was in school yet. And they were both very spirited, very strong-willed. And I was just in a hard place emotionally.
And I had done counseling before. And I remember talking to my husband and saying, Should I start counseling again? I'm just really struggling. And we would've made the financial sacrifice for me to do counseling if that's what I needed.
And as I sat there and thought about it, I thought, actually, what I need right now, even more than counseling, is time and help. That's what I need. And so I did like a direct comparison and I thought about how much I would be spending on counseling.
And I hired a a college student to come help me and did the exact same amount of money.
M: My therapy is taking care of my self.
R: And it was the best decision I made in that phase of my motherhood.
And I know that that's not possible for everyone. But I do think that sometimes if you can think of it as a direct parallel. We would invest in therapy. We would invest in this medical care. And my soul care is just as important.
And maybe that means we have to give up some other things in order to give me even an hour or two a week, or whatever it might be.
And I remember thinking at that time, when Taylor was there, I just want to write. I didn't know what for. I didn't have my podcast yet. So I wrote articles for Power of Moms, which is a website that I submitted to. And I wrote in my journal.
And it was the beginning of what became 3 in 30, because that's when I really started to write about motherhood and teach through that. And it's because I gave myself space and permission to do that so you could grow.
M: I had someone send me a message actually today…
I'm shifting. If you hear my knees cracking. We're literally sitting on the floor and the microphone is sitting on an 8-pack or a 12-pack of toilet paper. We're very professional. We both been doing this for a while. And yet here we are.
You'd never make it friends.
R: We're between the bed and the bathroom and like a very tight space. We did shut the door to the bathroom before we started because it seemed a little weird.
M: A little awkward. Oh my gosh.
So I got a direct message today from someone who said, I'm new to listening to your show. I don't really know you very well. I'm interested in the things you were saying. I have young kids–I have a two year old and a two month old.
I posted on Instagram about the idea of living your dreams as a mom, giving yourself space to live your dreams and how that benefits your kids because you show them the example of someone living their dreams. And so I just posted that.
And she said, I love this idea. I love what you're talking about. And I don't really know like what my dreams even are. If I were to do that, if I were to say like, okay, I'm going to like make space to live my dreams. I don't know what they are. Where do I even start to know what my purpose is or what my dreams are?
And I told her, what I think is true, that you give yourself the space and then you follow your curiosity and you experiment and you try things and you do whatever sounds fun, whatever sounds interesting, whatever.
Like you doing your writing.
You have a sitter at home for the first time in a while. And you're like, what do I want to do? And you could have sat there and thought, Okay, I've got to have some thing, like some, what is going to be my masterplan, what new hobby am I going to do that I'm going to be amazing at? And then it's going to like turn into some big thing.
But you just were like, I just feel like writing. I just want to write something for me.
In the beginning, when I had space from my kids, when I finally started hiring a babysitter just to have time, I would either sew or read, especially when–I've sewed as a job; I ran an Etsy store for a while, and I did some custom sewing for a while–but this was like sewing that had nothing to do with any one's order. It was just for the creative process of making something up.
Or reading. And reading is always something that I've loved. And it always has felt a little bit indulgent. And I never really felt bad about the indulgence of reading until I had kids. For years and years, the only time I would let myself read was at night, right before bed. Because I felt like if I was reading at any time during the day for myself, like I would read to my kids, but if I was reading on my own, sitting on the couch, or out on the hammock, or whatever, I felt like I was distracted from like my full focused attention on my kids. From what I should have been doing, instead of realizing how much I love reading and how beneficial it is.
Again, there's this common theme of sometimes your kids seeing you create space for yourself, gives them permission to create space for themselves.
And that's what we want for our kids.
One of my greatest hopes for my kids is that they get to be who they are and that they can feel so proud of that. They can live into who they are rather than feeling like they're living into who they should be.
And the only way that they're going to even have any concept of what that looks like is by me doing my very best to do that on my own. And saying, this is something I'm kind of interested in and it might not become a business or make me money or make me famous or make me prettier or make me thinner. But it sounds kind of fun. Maybe I should try it.
R: Absolutely. I have nothing to add. That was so good.
M: I feel like your three takeaways are such a good parallel to the concepts that I share anyway. I mean, you did a very good job of aligning these ideas. It feels like a really clear, actionable recipe for finding some more delight.
R: Yeah. I feel like the first takeaway to start noticing your flecks of gold and writing them down, that's pretty actionable. You could start doing that today.
The other two–decluttering your motherhood of shoulds and giving yourself space to grow–those more like soul work that hopefully now that you've been introduced to these concepts, you can just be aware and thinking about it.
And when you notice those shoulds, you can think of this parallel of the closet and think, what is that? Where is this coming from? And how can I decide if it sparks joy or not? And you can start to brainstorm maybe with your partner how to get more space, to allow yourself more space in your time as a mom so that you can grow and you can find more delight in yourself and in your children.
So I hope people can take some actionable things away from this.
M: Yeah. I mean, obviously the first one, flecks of gold, is like a practice. Like it is an actual practice.
And I think that I want to invite my audience to use the second two prompts from today's episode as a practice as well:
Get out of paper and spend a little bit of time. While you're listening and this is top of mind, maybe you're driving, maybe you're walking. If you're home, you're maybe doing the dishes.
Okay, if you're doing the dishes, you've got to close your eyes and feel the warm water on your hands and smell that delicious soap. And then when your hands are dry, pull out a piece of paper and turn these last two takeaways into a practice as well.
It's as simple as writing down, just a couple things that come to mind, what are some of my sheds that are stuck back there? Maybe not the whole thing, but think of a couple and say, what do I think about this? Maybe I don't should need to do that. Let's figure a couple of those out.
And the same thing with creating space for yourself. Take it on as a little bit of homework from today's episode. Rachel was a former teacher. I was a former nurse. You now have a homework prescription to create a little bit of space for yourself. And it can be as simple as telling your husband, I'm going to go on a walk, could you handle bedtime tonight.
Or saying, mom, I'm going to drop off the kids so that I can go get lunch by myself or go on a hike in the mountains or whatever.
That first thing that comes to mind, the first like little inkling of like, gosh, it would be really nice to XYZ. What is it? Make space for that this week?
R: And it might be sleep.
M: And if it is, sleep is as productive as action friends. Allow yourself to sleep.
R: Yes. Give yourself space to grow. Absolutely.
And I have a quote that I would like to end with if that's okay.
M: I would love to hear it.
R: This is one that I found when I was researching for my journal. And I feel like it sums up a lot of the concepts that we talked about today. So this is from Anna Quindlen. She says:
"Life is made up of moments, small pieces of glittering mica in a long stretch of gray cement. It would be wonderful if they came to us unsummoned, but particularly in lives as busy as the ones most of us lead now, that won't happen. We have to teach ourselves how to make room for them, to love them, and to live, really live."
So the flecks of gold may not come unsummoned, but if we can make room for them, carve it out, crack it open, find them, declutter as much as we can, then that delight and that joy will come to us. If we can make room to love them and to live, to really live.
M: I love it so much. Thank you so much for sharing that. For sharing all of your wisdom and your stories and your incredible invitations with us to think about our lives in a new way, and to not only love our kids, but also delight in our motherhood.
R: And thank you for having me and for everything you have taught me. I have learned so much from your show and from your friendship. It's deeply impacted my life. So thank you for having me on.
M: You're very welcome.
—
Okay. Wasn't that a fun conversation. Thank you again so much to Rachel for being here and sharing her wisdom with us to go over her three takeaways just one more time, as a sum up of the whole show.
Takeaway 1: Recognize the flecks of gold in your every day.
Takeaway 2: Declutter your motherhood of shoulds.
Takeaway 3: Make space for yourself to grow.
I hope that this episode has helped you feel a little bit more encouraged, feel like you could relate to the idea of mothers all really being in the thick of it sometimes and needing some help and needing some perspective, and also needing to know that you're not alone.
You can find Rachel every single week over at 3 in 30, Takeaways for Moms podcast. If you aren't already listening to her show, I highly recommend it.
I'll also make sure that the Flecks of Gold journal that was recently released and is finally available for you is linked in the show notes livefreecreative.co/podcast. It's a perfect gift to yourself this holiday season. It will help you throughout the years ahead to connect to your motherhood in new and special ways.
I want to thank you as always for listening to the show for tuning in. If you're not yet subscribed over here at Live Free Creative, go ahead and hit that button so you do not miss an episode. I have a new show for you every single Thursday at 6:00 AM Eastern.
Of course, I am always thrilled when you share the show, whether you share it on social media, send it in a text message to a friend, leave a rating or a review on iTunes. Every single one of those things supports the show.