Episode 51: The Beauty Of Being A Beginner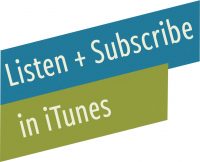 Introduction
Welcome to Live Free Creative, the podcast that provides inspiration and ideas for living a creative, adventurous, and intentional lifestyle. I'm your host Miranda Anderson and I hope that each time you listen you feel a little bit more free to live your life exactly the way you want to live it.
Hello there friends. Welcome back to the show. I'm your host, Miranda Anderson and you are listening to Episode 51 of Live Free Creative.
Being A Beginner
Today we're going to dive into talking about the beauty of being a beginner. I love being a beginner. I feel like I'm a beginner in so many things or at least try to approach my life from a mindset of being a beginner and I have five specific ways that being a beginner is really helpful that I want to share with you.
But First…
To get started on today's episode, I want to share a quick segment called Magical Adventure Moment, and this is not a typical travel adventure moment. This adventure moment is a little bit different.
Magical Adventure Moment: Teaching My Kids To Sew
A few weeks ago I decided to teach all of my kids to sew. This is something that we're going to be doing throughout the summer and hopefully even into the school year and into the years ahead. They were all home and for the summer and we just looked at each other and I thought now is as good a time as any and they all are the right ages just about to start learning the basics of sewing.
Choose Fabric, Draft Pattern, Cut & Sew
I took them to the fabric store and they all got to choose out some cotton fabric for Pajama Pants.
And then we went through the steps of using some of their own well fitting pants–and in the case of my boys, their sports shorts–to draft our own patterns.
Now this is not the typical way to start a sewing lesson for beginners, but this is one of the steps that I go through because I make a lot of my own patterns for the things that I make. And so it made sense for me to start there with my kids as well. So I taught them some of the basics about drafting a pattern from an article of clothing that already exists.
And then step by step, one by one, we rotated through and I helped them each cut and sew their pants until they were all the way finished and there was a moment in there.
Fun And Chaotic, But Mostly Fun
It was really fun. The whole process was really fun actually and a little bit chaotic. But I have a computer at my office that I was able to put on a show for the two who were not actively working with me.
Some of the things I taught all together and then we would kind of one by one go through the actual motions of the steps because they needed a little bit of specific one-on-one help. So the other two watched the show. So it wasn't as crazy as it sounds to teach all three of my kids at once.
Mom, Look, I'm Doing It!
There was a moment where Milo, my oldest, was starting to get comfortable with this sewing machine. I have a Baby Lock sewing machine that has a speed control. I think a lot of sewing machines, basic sewing machines even, have the speed control. And there was a point where he felt like he was getting a little bit comfortable.
He moved up the speed from very, very slow to medium slow, and he was sewing independently. He was doing a long seam and he was focused and he was concentrating and he had his hands on the fabric the way I taught him. And he was slowly taking out the pins as he went. And he looked at me and said, "Mom, look, I'm doing it!"
And he was so proud of himself and he really was doing it. He was sewing a straight line. He was doing an incredible job and he was feeling all of that creative energy that comes from learning something new. And it was a truly magical adventure moment.
Learning A New Skill Is An Adventure
The adventure piece was that we decided to do sewing lessons in the middle of the summer. We were just at my office, we weren't somewhere extravagant, but he was learning something new. And I got to witness it. This exact moment where the cogs are all clicking into place and he's understanding a new skill and he was enjoying it and he was feeling the flow that comes from the beauty of learning.
It was a really, really wonderful moment and one that I'm going to hold dear as I grow old and I remember my son sewing his very first sewing project with me standing by
Main Topic: The Beauty Of Being A Beginner
That was an appropriate magical adventure moment because it has to do specifically with what we're going to talk about today, which is the beauty of being a beginner.
How do You Feel About Being A Beginner?
I don't know where or for what reason. But at some point in our growing up we decided that being a beginner is a bad thing. At some point, whether culturally we get this messaging or from society or from our families or from our teachers. At some point we decide that it's better to be good at things than to be learning things.
We want to skip the part where we're a beginner and go straight to the part where we know everything about what we're doing. Those ideas that being a beginner is a bad thing are false.
First of all, those ideas do not necessarily always come from ourselves. They often come are imposed on us by our ideas about wanting to be experts that we look to experts as the role model.
And in fact, so much research shows that even experts, the very best ones, highest performing, most accomplished, maintain a beginner mindset in everything that they do. So even someone who looks like they have it all figured out and never make mistakes and know exactly what they're doing, usually that person only gets to that place and continues to grow and develop with a beginner mindset.
Shift Your Perspective By Changing Your Vocabulary
First, I want you to just check in with yourself. How do you feel about the idea of being a beginner? Do you shy away from trying new things because you might feel silly that you don't already know it.
Do you not volunteer for showing up in a new way because you wouldn't know what you're doing and so it feels uncomfortable? Or do you feel like being a beginner as an okay thing, you feel comfortable in new situations and trying new things?
I want to replace for a minute the word beginner with a few other types of words that might feel a little different.
Trier or Starter
What if instead of being a beginner, you got to be a learner or a trier or a starter? I love that one because if you break down the word beginner, what we're talking about is someone who begins things, so you could technically just call a beginner, also a starter, but what we've done is created a connotation surrounding the beginner.
Not only do you start, but if you're a "beginner" you're also not very good. That's the idea, but truly a beginner is someone who is at the beginning of a process who has just started something. That doesn't mean automatically that you're going to be terrible at it, although it can and that's fine. We'll talk about that, but what if you got to be a starter?
Adventurer, Experimenter, or Creator
Or what if you were an adventurer?
That's one I love. I want to be an adventurer and I have a whole podcast episode on adventure mindset that I will link in the show notes. You can go to livefreecreative.co/podcast and find that link. I share five specific ways to develop an adventure mindset and they're similar actually to the things I'm going to share today for being a beginner.
What if you were an experimenter? What if you were a creator?
Use Words That Shift Your Perspective
If you were someone who feels like being a beginner isn't really your jam, how would you feel about some of those other words? Could you, for the sake of this episode, replace the idea of beginner with one of those that resonates with you more? Be a creator or an adventure or a trier? Maybe that will help shift your perspective a little bit toward the beauty and power of being a beginner.
Children Can Teach Us How To Be Beginners
We say that kids are very natural at being beginners, that they expect that they don't know everything because they're young and they're just learning, and that's true up to a certain age.
Think of toddlers who are learning to walk. They don't feel embarrassed when they fall down. They don't feel bad and they don't fall and think, "Gosh, I'm not very good at this walking stuff so I'm just not going to do it anymore." They naturally pick themselves up and try and try and try and they try.
Children are beginners for a long time. I mean even after a little baby starts walking they sort of toddle and they kind of have to learn to jump and they have to learn to skip. Learning to move your body is a process, a long process and even now I'm learning to run better and more effectively even though I've been walking and running for 35 years.
Some Children Feel Free To Experiment
In some ways, it's fascinating to watch young kids explore the world and to try to put ourselves in their position of, you know, like my five year old daughter will put on a dress and she'll put on a crown and she'll put socks on her hands for gloves and she will come out into the living room to give a performance and have us all sit down.
She will sing and she will dance without a care in the world because there is no one who is told her yet that she is not a professional singer or she doesn't really have all the right technique for her dance moves. She just is free to experiment and to play and to enjoy all of the things that she's learning. How freeing is that?
Some Children Are Reluctant
Now I have another child. I have two more children, but the one I want to share about right now is my 10 year old. He naturally, since he was young, has been a little bit more reluctant to be a beginner. He loves to be good at things from the get go and he's a little more reluctant to try things that are new simply because he doesn't want to have to learn. He wants to already know.
Where this manifests frequently in our family life is with piano practice. He plays the piano and has for a couple of years and every single week he gets a new song and every single week he spends about three days of the week feeling so frustrated and reluctant to practice because the song is new and every week he has to be a beginner at this particular song.
He's not a beginner at playing the piano. He's been playing for three years and he can find all the notes and as soon as he focuses in and accepts being a beginner means learning. Then he loves it and he will sit down and just play a little ditty just for fun, not his new song, but songs that he's played in the past. As soon as he feels like he's good at it, then he'll do it freely. It's the piece of learning, the power of being a beginner that I'm working on with him.
Find The Value In Being A Beginner
Some of the things I'm sharing today with you are things that I share weekly with him. Why it's okay to be a beginner and actually wrapping our minds around not only that it's okay and we can accept it, but that there is power in it and that it's actually a really, really positive thing to have our minds prepared to be a beginner.
Maybe some of you relate to my 10 year old, maybe you feel like, "Ooh, if I'm not good at it, I don't want to do it." And we naturally of course in our lives are attracted to things that we are good at or have an aptitude for and that there is some power in that as well. Building confidence through naturally being predisposed in one way or another toward a certain skill.
However, there is still value in being a beginner in other ways and even in those things that we are good at. Like I mentioned, we can be good and still have a beginner mindset.
Being A Beginner Is Amazing
I'm going to share five reasons why being a beginner is amazing. And hopefully as I share, you'll start to think about a few of the things in your life that maybe you're fearful of or that you'd like to try or that you've been a little reluctant to accept. Or maybe this will help with your kids if you like me, have a Kiddo who really wants to be good and doesn't really want to try things if, if he or she is not good already.
Here's some tips that you might be able to use to help in that conversation.
Beauty Of A Beginner: Having Zero Expectations
So the first one, the first beautiful thing about being a beginner is that there are zero expectations. Isn't that incredible? Even just saying that makes me feel relaxed because we in our lives put so much pressure on ourselves to perform at a certain level in all the things that we do.
To be a beginner and recognize and accept and enjoy that there is no expectation because all you're doing is just trying it out. That feels amazing. We get to feel brave when there's no expectation. That means that we can't fail. We can't do it wrong because all we're doing is just trying.
There's no specific measure of success. There's no particular outcome that we're dreaming of or looking for. We're just trying. We're just beginning.
Blowing Glass As A Beginner
I felt like this a few years ago with one of my friends in Austin, Texas. My neighbor Cara invited me to join her at a glass blowing class.
I had seen glass blowing before. I love Chihuly as an artist and had been to Seattle to the Chihuly museum. I'll put a link in the show notes to some of that art. Incredible blown glass and so I was familiar with it as an art form.
I worked at Sundance resort. I shared in one of my segments that I was a Barista at Sundance resort. I was also a snowboard instructor and they have on-site glass blowing. They have people who actually, at least they did 20 years ago, they had people actually blowing glass for cups to sell in the shop.
So I had seen it and was familiar with the idea, but I had certainly never done it myself. So we joined, I think there were only four students in the class and it was just a one day class to learn the art of glass blowing.
And it was so fun. I was about five months pregnant with plum, which I verified was safe and fine, and we went down.
We learned about the different types of beads of glass that they use and the different tools and these huge furnaces that are used and how you have to be really quick and you use these huge gloves and you physically blow through the pipe to create the different shapes and then you plan on gravity pulling the glob of molten glass down so you're twisting and turning and changing.
It was just this really fascinating, incredible experience. And there was no expectation. I didn't go into it thinking that I wanted to be a professional glassblower. I didn't even know if I was going to bring home something usable and functional and I was totally okay with the idea if I did not that I would just experience the process of learning.
Experience The Process of Learning Without Expectation
That is an incredible thing to just experience the process of learning without the expectation. The truth is we are all learning all the time, every new day we have new experiences that in one way or another are something that we've never experienced before. Even if it feels like something that we've experienced before.
Many of us have similar schedules or you know, the seasons are similar year after year and things like that, but every new day brings new experiences and opportunities for learning and growth.
How would we feel different if we released our expectations about the way it was all going to look and how we were going to perform every day and what our energy levels were going to look like and how we were going to act and dress and be. But we just got to be at beginner that every new day is an opportunity to start anew, to learn about our lives, and to learn more about the people who surround us.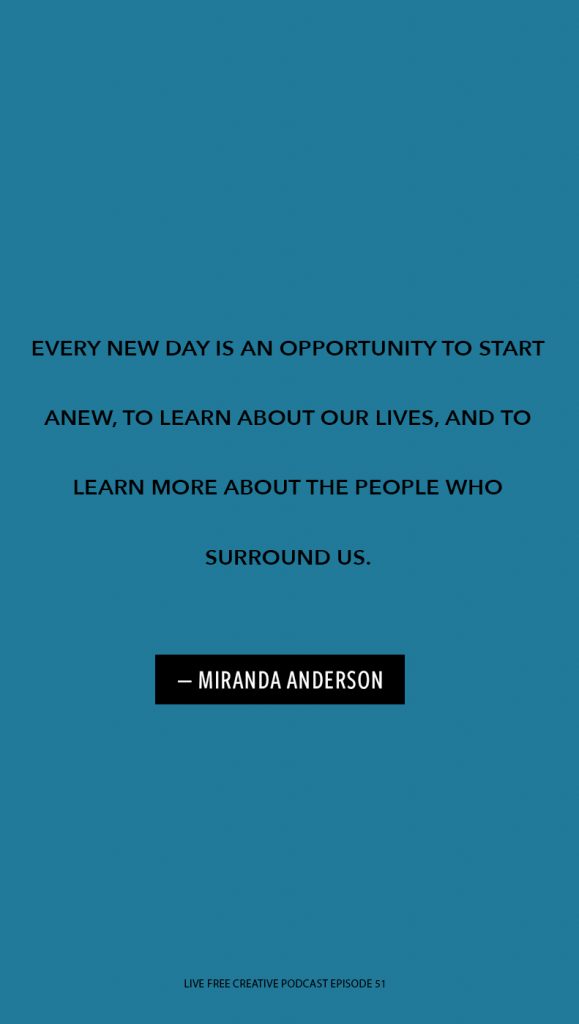 Experience Relationships Without Expectation
How would it be in our relationships with our kids or our friends or our partners if we didn't expect that we knew everything about what our relationship looked like, but instead had no expectation and got to experience it anew as a beginner–to not feel like, well, at this point in our relationship, we've been married for 13 years and so we should be able to do this and this and this, or our communication should look like this and this and this, or he should know that on my birthday I want him to get me this and this and this, but that our experience can be from a place of a beginner that there are no expectations.
We feel the flow, we feel relaxed and we're able to approach things with our eyes wide open.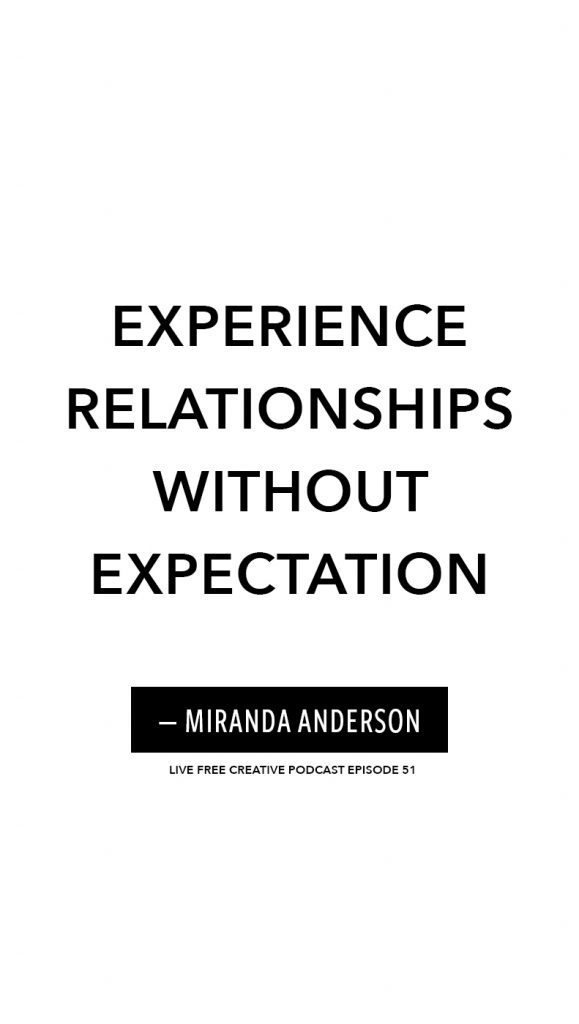 Beauty Of A Beginner: Finding Creative Solutions
That leads me to number two. Beauty number 2 of being a beginner is that it is creative.
How many of you have a certain way that you load the dishwasher, you do it the same every time. It's your system. You've perfected it, it's amazing and you love it and that's the way that it's done.
And have you ever invited someone to help you load the dishwasher, for example, a small child and watched the way that they do it completely differently than you. That might drive you crazy, but it also is an incredibly beautiful thing because when you do not have a system rigid set out because you're an expert at loading the dishwasher, you allow yourself to think outside the box. You allow yourself to create something new.
That is a really sort of ridiculous example because I do think it's wonderful to have a system to load the dishwasher and to teach your kids, you know, the way that you think it might go well, but what if one day your kid puts in a dish some way that you've never even thought of and it's a better solution?
Unloading A Dishwasher Can Be Creative
The creativity and open mind led to innovation. I remember when we were very first married, we were living in a small apartment and now I can't remember which apartment this was. It may have been the year that we lived in New Hampshire because I think that our apartment in Washington DC did not have a dishwasher in. This involves the dishwasher, wherever it was.
It was small apartment and our dishes were not directly located next to the dishwasher because of the setup and Dave was helping unload and he took the whole bottom drawer out of the dishwasher and carried it over to the dining table, which was next to the rack where we have the dishes and he was unloading straight from the drawer into the rack without carrying dish by dish across the whole room.
He just brought all the dishes with him over to where they needed to be unloaded and I remember looking at him and thinking, "what are you doing?" Like that's crazy. I've never done it like that. What are you thinking?
And at the same time thinking he was a genius. Rather than taking 17 laps back and forth from the dishwasher to where the dishes were actually living, he just brought all the dishes with him because he was able to think creatively and take the drawer out of the dishwasher.
I had never done that before. I don't think I've ever done that since, but it's a good example of being creative.
There's No Right Way to Sew A Wedding Dress
I want to share another example. When you think that there are no rules or no right way to perform a particular task, you allow yourself to try new things. That is what creativity is, right? Creativity is trying new things, bringing things into existence that did not exist before. Formulating new combinations, novel ideas. That is what creation and creativity is.
Primarily Self-Taught
I am primarily a self-taught seamstress.
I took a sewing class when I was eight years old. I remember walking with my older sister a few blocks away from the elementary school for an afterschool sewing class and I did have the benefit of watching my mom's example. My mom is an incredible seamstress and she made dresses for us in costumes and all sorts of things growing up and I was able to watch her example.
I don't remember my mom actually sitting and teaching me very often. I think there that was not an easy dynamic for her, which is why she sent us to an afterschool sewing program.
And in high school I took a home economics class and I made a pair of boxers and I made a very, very nineties quilt. I think there may have been sunflower fabric involved. I can't verify, I've think I've blocked it from my memory, but I had very little formal sewing training.
Sewing Provided Fashion Freedom
When I returned from my year and a half mission living in Argentina, I wanted to sew more.
I recognized that it enabled me to create clothing for myself that I wanted to wear when I (a) didn't have the budget as a poor college student and (b) wasn't able to find in the stores exactly what I envisioned for myself and so I started sewing.
I just sat down and started because I was a beginner. I had no expectations, but I also was able to be creative. No one had taught me a specific set of stringent rules to follow and so I didn't bother using a pattern. I chose fabrics that my mom had in her drawers and just started using them.
I used my mom's dress form sort of project runway style, but project runway did not yet exist and I just taught myself and I'm sure I did it all wrong, but at the same time I did it all right because I learned and I learned new ways to do things.
Then I Sewed A Few Wedding Dresses
I remember years later, so after I had opened an Etsy shop selling custom women clothing, I had sown three formal wedding gowns that had all fit beautifully. I designed, created the patterns, drafted and sewed them myself.
I remember gaining access to a online forum for learning to drape on a dress form. This was like on Craftsy or I don't remember SkillShare maybe. Anyway, it was one of those sites where you could watch videos, you paid a monthly fee and you could watch videos to learn new skills.
I watched this woman show all of the ways that you drape on a dress form. And I just started laughing because here I was sewing professionally and the way that I did it was totally different than the way she did it. And I had taught myself new ways to create beautiful things and technically they were created well, sewn well, beautiful interior, fit well, well constructed, incredible sewing, but just different than the way that she did it.
And that helped me realize that it's okay to be freestyle. It's okay to be creative. There is not one way to skin a cat. I don't know why we say that. It's kind of a weird saying, who is skinning cats? Why is that even a thing? Regardless, this number 2 is to remind you that when you're a beginner, you allow yourself to think outside the box, be creative, and look for new solutions. And that is a good thing. That is beautiful and powerful. And when you're a beginner, you do that.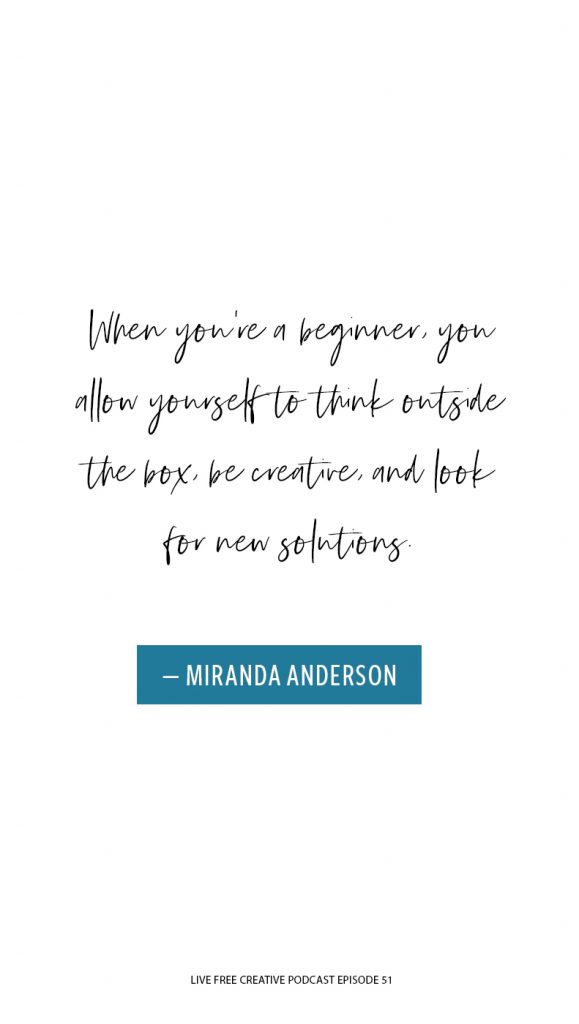 Beauty Of A Beginner: Expanded Learning Opportunities
Okay. Let's talk about number three. Number three reason that it's beautiful to be a beginner is that you allow yourself expanded learning opportunities. What happens as soon as you think you know something, you stop trying to figure it out because you know it. There's an actual phrase at technical term for this idea.
Expert Blindness
It's called expert blindness. When you know something, well, when you get out of the mindset of being a beginner and you think that you've got it all figured out, you no longer are open to learning. You close yourself off to the opportunities for seeing new things and learning new developments even along something that you're really good at.
Expert blindness is probably the reason that so many different career paths and companies and all different types of fields offer continuing education for their employees and not only offer it, but in a lot of cases require it because requiring continuing education gives you the opportunity for expanded learning because maybe after you're a doctor for 20 years, you think you've got it all figured out and you miss out on learning a new development in the field of medicine.
Or maybe after you're a mom for a few years. Actually, this is a bad example cause I don't know anyone who's a mom who thinks they have it all figured out. I think most of us are like, please someone help share new ideas with me.
Continuing Education
In lots of fields, continuing education is required because the people in the field might not seek it out themselves because when you're no longer a beginner, you close yourself off to learning. So one of the beautiful things of being a beginner and having a beginner mindset is that you are open to learning new things.
I can't think of anything more beautiful than that. Allowing yourself to be open to learning new things, not thinking that you know it all all the time, which I have to admit I can be guilty of that. I'm very good at thinking that I know things. I also feel like I'm good at learning new things. I seek out learning and development and you know even sharing on this podcast is a regular way for me to dive into new topics and new ideas and I share what I'm learning.
What if rather than thinking, "Oh, I don't really want to do that thing because I don't know anything about it." We had the attitude of "How exciting will it be to do that thing and learn all about it. I don't know anything about it and now I get to learn about it." That's a really fresh perspective.
When we believe that we don't know it all and allow ourselves to learn, then we just get to enjoy the experience of learning and that can be an incredible thing. Like my Magical Adventure Moment when I watched Milo sewing and feeling just a little bit more comfortable and he was just figuring it out and the beauty, that moment of like, wow, it's really amazing to learn something new. That's a wonderful thing.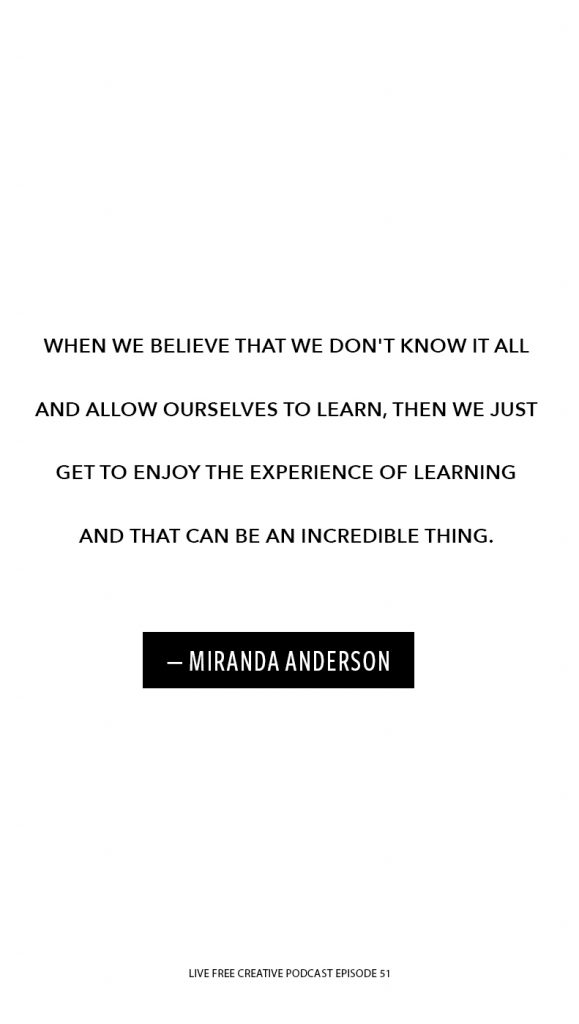 I can tell that you're a person that likes to learn new things simply because you're listening to this podcast. This show is all about inviting you to examine your life and learn new ways to be more creative, to live more intentionally, to have more adventures, to put yourself out there a little more and to live the life that you desire rather than just the one that you happen to be living right now, which I have to say is incredible and beautiful and more than enough.
Part of the beauty of being a beginner, even in our own lives, is that we have the perspective of wanting to learn, of not thinking. We have it all figured out or not thinking we should have it figured out, not feeling badly when it seems like everyone else has it figured out and we are just floundering. Floundering is an okay place to be. Learning is a really wonderful place to be.
Beauty Of A Beginner: Having Fresh Enthusiasm
I'm going to move on to number 4. When we are beginners, we have a fresh, enthusiastic attitude. For the most part, if we're happy beginners, I'm just going to say in general, beginners bring a level of high energy to whatever they're working on. They're motivated, they're excited, they're interested.
I know that you can all probably think of aspects of your life where you're not really a beginner anymore and it feels like you're kind of doing the same thing over and over. It feels a little mundane. The energy level has sloped downward and you're kind of just hanging on.
How Can You Find That Enthusiasm?
What could you do to bring a new level of beginner enthusiasm to that project or that area of your life? Could you learn something new about it? Could you take a class on it? Could you try it a little different way and use some creativity as you approach it? There are a lot of ways to bring new enthusiasm to old or regular projects and experiences in our life. All that we have to do is try. We just have to think about it in a new way.
In one of my episodes, I shared that enthusiasm is simply positive energy. If you can bring a level of positive energy to the thing that you're doing, you are bringing enthusiasm. That perspective is so beautiful. Isn't it refreshing?
Why Is An Intern So Enthusiastic?
I think this is one reason that companies love interns because the intern is the person who wants to be doing the thing that all of the people in the company are doing and they're so excited to be there. They're so excited to have this opportunity to rub shoulders with and bring coffee to and just be in the room watching the beauty of whatever career that they've chosen happen. It's so fun.
The only thing that differentiates the intern from the expert is that the intern is the beginner and of course we need the expert as well, but what if the experts had the mindset of the intern? What if we in the areas of our lives that we are experts? What if we brought the level of enthusiasm and energy and motivation that the person just starting out in that particular field or that particular area has and what if we recognize in spaces that we are entering into something new?
I Am A Beginner, Too
I, for example, right now I'm pivoting my career from being a full time blogger to being an author and a speaker and a coach. I am just starting out and I have some speaking gigs coming up in the fall. I have done a lot of speaking before in the past, but now that I want that to be part of my career–not just a supplement or an appendage, but like that is the thing right now that I want to be doing–I feel so much more enthusiastic about them.
I'm always motivated and high energy when I have a speaking gig because I love doing it, which is part of why I want it to be my job because I love doing it. I love teaching. I love bringing that new perspective and new understanding to people and I hope that I am able to maintain that.
My hope is that because I've been excited about speaking and teaching for the last 12 years of my life, that I have been doing it on one level or platform or another, that it's something that has staying power and that I'm going to be enthusiastic about and bring a fresh perspective to for the longterm, maintain a beginner mindset. Understand there are still things to learn, there's new ways to come at it, release my expectations and just enjoy.
Beauty Of A Beginner: Being Relatable
And finally, number 5. The beauty of being a beginner is that you are relatable.
There is nothing less relatable than a famous person who thinks that they have it all figured out. Or then a business man or woman who believes that he has achieved all of the things that he's achieved of his own knowledge and skills and that simply all there is to it.
I have attended a lot of conferences, and heard a lot of speakers, and also listen to a lot of podcasts, and watch alot of shows. I mean all the things, right. But I remember a few years ago being at a conference and one of the people who took the main stage was a professional and she had accomplished a lot for sure, admirable career, just incredible things.
And her talk was all about all of the things that she had accomplished. That was kind of the way that it ended. It was so interesting because none of it was relatable.
We Are All Learning And That Makes Us Relatable
And then there were other people who spoke who approached their talks and sharing of experience from a place of, I'm still learning and here are some of the things that have helped me that I'm still working on. And not that I think people should downplay their success or downplay their abilities or their achievements.
But in truth, we are all learning. We are all developing. No one has it all figured out. No one doesn't have questions. No one knows the exact right thing to do all the time. And so understanding that that lack of complete and utter knowledge makes us relatable, it's the way that we're able to connect with people, it's the way that we're able to share and communicate.
We ask questions, we're seeking, and maybe we are a step ahead so we can look back and and help and share with the person who's on our heels. We also are looking ahead and inviting others to share with us. There is incredible beauty in understanding, accepting and loving that we do not have to have it all figured out.
We are not expected to know it all. We're not expected to do it all. We're not expected to share it all. We're not expected to earn it all. We're not expected to see it all. Lee are just figuring things out. We're just learning,
Recap
How would our life look different if we treated ourselves from that perspective? If when we did something wrong or we made a mistake or we had a hard time that we told ourselves, it's okay. You're just learning. We're just figuring it out. It's not all supposed to go right the first time or the second time or the 10th time. It's okay, it'll all work out. We're just learning. I'm just learning.
This kind of circles back to Number 1, the idea of having no expectations, being brave and going with the flow and then I'll just review.
Number 2 is being creative. Understanding that there are lots of ways to succeed. There's lots of different ways to do the right thing and you can choose and you can play around and you get to experiment.
Number 3, the beauty of being a beginner is that you have expanded learning possibilities. You are open to trying new things, to learning new things. You're looking for the lessons.
Number 4, you're like an intern, fresh, enthusiastic, high energy and motivated. All fantastic qualities to bring to our everyday experience.
Number 5, to round it out, you're relatable. When you're a beginner, that means you're just like me. That means you're just like every single one of us, and that connection that happens when you're relatable and the love that you can feel for yourself when you don't hold yourself to this incredible, ridiculous standard of perfection and knowing everything and doing it all right, but that you know that there is space for you to be who you are today and that that's the right place for you to be.
Lisa Congdon Was A Beginner
That's powerful. That is the beauty of being a beginner. I remember a couple of years ago hearing Lisa Congdon speak, she's an illustrator and if you're not familiar with her work, please look her up. She's incredible. She's over 50 years old. She started drawing at age 30 and decided to be a beginner and try something new at an age that a lot of people think that they should have their careers all figured out.
She's incredibly talented, incredibly humble, and I remember her saying she used to look at the space between who she is now and who she wants to be with fear and that one of the most powerful experiences of perspective change happened in her life when she learned to look at the space between who she is now and who she wants to be with hope and with anticipation and with potential. I want you to let that sink in.
Can you look at the space between who you are today and who you want to be with hope and with enthusiasm and recognize the opportunity in being a beginner every single day?
Conclusion
That is my show for you today, friends. I hope that something I've shared has resonated with you and that you'll start to maybe shift your mindset a little bit surrounded the idea of being a beginner. Start to see the beauty in being a beginner.
More Than Enough
One thing that I'm a beginner at right now is being an author. My book More Than Enough released July 9th. It's out there in the world right now. If you haven't seen a copy of it, grab one on Amazon. If you're international, you can get it at shop.livefreecreative.co it's available in kindle, in audible and in hard copy versions and I would love to share that with you.
If you don't want to buy it, you could request it at your local library and see if they'll bring it into stock so that you and others in your area can borrow it for free.
Leave A Review
As always, I want to invite you to leave a review on iTunes. If you haven't yet done that, I hugely appreciate it. It only takes a couple minutes. You could be a beginner at that. Leave your first iTunes review. I also want to make sure you're subscribed to the show so you don't miss any episodes.
Share It With A Friend
I'd love if you'd share it with a friend. Can you think of someone who would like to be new to the show, a friend and colleague, coworker, a cousin, someone that you need to call anyway. You could bring it up naturally in conversation, or you listen to this podcast about being a beginner and that you think they might like it, too.
Thank You
More than anything, I am so grateful for the attention that you give me every week that you come and listen and apply. I love seeing your emails and your notes about the ways that this show is helping you have a fresh perspective in your life. That means the world to me and I can't wait to continue sharing.
We've almost done a whole year, friends. It's awesome and don't worry, it's not going anywhere.
I'll catch you next week. Same time, same place. Have a good one.