Episode 69: Giving and Receiving Gifts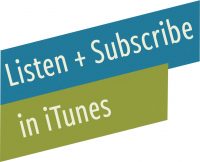 Introduction to Giving and Receiving Gifts
Hey there friends. Welcome back to the show. It's good to be here with you. I'm your host Miranda Anderson and this is Live Free Creative episode 69 giving and receiving gifts.
Today is a special episode because I'm going to be sharing the audio book chapter 13 from More Than Enough from my recently released book. I've shared a couple other chapters here and there in the podcast and this chapter I've been saving specifically for this season because it's the season of gifting.
We give gifts here and there throughout the year for birthdays and other types of holidays, but right now in the Christmas, Hanukkah Kwanzaa season is like gift giving mania and I had so many people comment after they read my book that this chapter really stuck out to them as important and as giving a new perspective on the idea of gift giving and gift receiving. Both of these things are touched on in chapter 13 of my book.
More Than Enough on Sale!
I feel like it's a good time to let you know that if you haven't yet listened to or read a copy of my book that it's on sale right now at shop.livefreecreative.co you can get one copy of the book, a hard copy of the book for $17 using the code ENOUGH15 that's 15% off of the cover price.
However, if you would like to get two or more copies to give as gifts, keep one for yourself, give them to your book club or to your good friends. You can get 25% off of two or more books. The entire order will be 25% off in your shopping cart shop.livefreecreative.co that makes each of the books only $15 with free shipping, which is the lowest that it has ever been even on Amazon. So if you are interested in grabbing your copy, if you've been waiting on it for some reason and you've listened to the show, but you haven't yet got your own copy, then now is a great time.
You can head over to shop.livefreecreative.co for 15 or 25% off of your book orders now through December 15th which is just in a couple days.
That's Plum's birthday. It's coming up on Sunday. That's the last day to order to have things arrive in time for the holidays. And I hope that if you really have wanted one of my books that this is a great way for you to take advantage of a sale and get one delivered straight to your door in time for the holidays and especially in time for the new year. I'm really excited for people to start the new year with a new perspective as they read more than enough.
For today's segment, I want to share a quick winter related magical adventure moment.
Segment: Magical Adventure Moment
Around eight years ago, Dave and I were living in Northern Virginia in the Washington DC area and there was a wild snow storm.
Some of you may have remembered it was touted on the news as Snowmageddon. Everything was snowed in. The entire government shutdown for nearly two weeks. We lived in a tiny apartment in Alexandria and no one even had a snow shovel, so our cars were stuck in the parking lot because there was no way to dig out and go anywhere.
Even if we had gotten out of the parking lot, we wouldn't have been able to go onto the main roads because the the trucks were plowing the freeways and didn't have time to get to the back roads. Milo was about one and a half, two years old and we were getting a little bit stir-crazy. We were inside our 900 square foot apartment.
Dave was staying home from school and work. I was staying home from work and we were just cuddled up inside. But after a couple of days things were getting a little bit uncomfortable and so we looked outside and thought, what can we do out in the snow?
While growing up in Utah, we had a box of winter clothes that were used for skiing and sledding when we had lived back West and we hadn't pulled him out in a while, but we went downstairs and pulled out coats and ski pants and gloves and hats and we noticed at the bottom of the bin that we had snow shoes that Dave and I had been given at Christmas by our parents a couple of years before.
Of course, we hadn't had an opportunity to use them since we moved to the East coast and we pulled them out and thought this would be so fun.
So we pulled on our winter stuff, we put Milo bundled up as tight as we could with his big winter hat on into the backpack. In our little toddler carrier and Dave and I headed out into the winter Wonderland on our snowshoes. We snowshoed up through the driveway to the main road that was still covered in snow.
There was that quiet that exists after a snowfall. If you've ever lived somewhere where it snows, you know if you go outside, right as the snow is finishing falling or when everything is insulated, there's just this stillness and this quiet that happens because everything is absorbed into these feet of snow.
We pulled out our ski poles and had our snowshoes on and we were almost floating two or three feet above the sidewalk because that much snow had fallen and we trudged down the Hill into a nearby park that was wooded and wandered around in this winter magic.
Milo was fascinated. I remember looking at him on Dave's back, his little eyes bright with excitement and wonder as he saw the white of snow all around him and felt the cold of it landing on his face.
We had been city dwellers for a couple of years at this point and for some reason getting out on our snowshoes with our ski poles in the middle of the winter, snow storm felt like an escape into the wilderness.
It felt like an adventure into a whole different world. It was the most beautiful, memorable, magical moment. As the three of us, our small family had figured out how to go out and have an adventure in the middle of this storm where everything else had been put on hold.
It felt like everything had paused just for us to have this hour out experiencing together. If I close my eyes, I can still go back right there to the feeling of the cold, trying to bite in through my gloves and my coat, the rosiness on my cheeks as I exerted myself snowshoeing, but it was so bundled up.
The beauty of the snow glistening on the trees and the cars and the buildings and the street all around me, my toddler throwing back his head and laughing at this new experience and my husband stopping with me hand in hand as we clamored back up the hill, down the parking lot, stomped off our snow and headed back up into our apartment to cozy up with a mug of hot chocolate and a movie and just spending more time together because that's the real magic. Being present and spending time with those who matter most.
More Than Enough Chapter 13: Giving And Receiving Gifts
My kids were giddy with excitement over the visit of Mamo and Papa (as we lovingly refer to my parents). As soon as they walked in the door the kids bounced around them, asking if they had brought surprises, as they did every time they visited. Right on cue my mom unzipped her suitcase and began pulling out gifts.
Mamo first unveiled a sweetly embroidered Mexican dress for Plum. It was a souvenir from her recent travels. She had also brought a beautiful woven Mexican fabric for me, and some treats and games for the boys. As I watched the kids run back to their rooms with their new prizes, giggling over their good luck, I quickly realized that I had not taken gifts from others into account when planning our guidelines for The Challenge. In the one month since we began, we had not bought anything for ourselves, but what would we do when others bought things for us?
Of course I couldn't refuse the gifts. The kids were so excited, and my parents were so generous. Scrambling in my head to figure out how to handle this unforeseen dilemma, I decided maybe we would be able to maintain our experiment by calling the gifts replacements. We would donate one of Plum's old dresses and a few of the boys' toys in order to maintain at least our base level of stuff. Part of the point was to not acquire more, and this way, at the very least, we would maintain.
I felt pretty good about this adjustment to our guidelines. We could accept gifts, as long as we donated a similar-type item so we weren't continually acquiring new stuff. Of course, we wouldn't be seeking gifts out. No calling my sister to ask her to please mail me that thing that I wanted so I could call it a gift. (I won't say the thought didn't briefly cross my mind.)
The following night we lined the benches in the small gym at the local YMCA. After the boys had expressed interest in basketball, we signed them both up for local teams and were cheering wildly as they ran back and forth across the court. It was especially fun to have Mamo and Papa in town to experience the games. We have lived away from our families since before any of our children were born. Having them around for something like a weeknight basketball game felt super special. I was grateful for their visit.
A couple days later, while pulling out of the garage, I noticed a stack of Amazon boxes on the front porch. That blue smile on cardboard was recognizable from across the driveway. It was a familiar, exciting feeling to see a package at the door. Yet, I hadn't made an order. And I wasn't expecting anything.
The kids ran over excitedly and each pulled open one of the three cardboard boxes. One by one they each revealed a brand-new basketball. One per child, in each of their favorite colors.
The familiar smell of new rubber made me a little dizzy, and I caught my mom's smile from the corner of my eye. "Well, you didn't buy them," she said slyly.
I couldn't help but be excited for the kids as I watched them dribble down the driveway, then dash across the cul-de-sac to practice shooting. The neighbors had a hoop in their driveway and my kids made themselves at home tossing their balls wildly toward the backboard.
I didn't blame my mom and her thoughtful gifts. Here was something we could use to spend quality time together, and encourage the kids to continue developing their talents. These new toys didn't necessarily distract from our relationships, and rather looked like they would add to them.
Now I was in another quandary. I hadn't bought the toys myself, so technically I was still living within the guidelines of our experiment. But the acquisition of more things during a time when we were earnestly focusing on using what we already have was a paradox.
I felt a little like a hypocrite, as silly as that is. I really want to live with less, organize and reduce what we own, and love more fully what remains. Getting more wasn't part of the plan.
These very first gifts during our More Than Enough Stuff Challenge opened up a question that we hadn't fully considered when we began. What would we do when friends or family gave us gifts? We could control the gifts we chose to give each other as a family. We had already outlined that we would either give gifts of experiences or create handmade items using materials we had on hand.
My mom's quiet and well-meaning generosity reminded me that we cannot control the gifts that are given to us. How could we remain true to The Challenge, and our minimalist goals and ideals, during the year while still being gracious and grateful?
Because gratitude was one of the focuses of The Challenge, it was easy to see that we would receive gifts with gratitude and grace. Gifts are an expression of an emotion and a way to bind relationships. Often, the giver of the gift receives more satisfaction and joy than the recipient. We didn't want to deny our friends and family members the opportunity to feel that good will and love that comes with gift giving. Still, there had to be something we could do when we received unexpected gifts to still maintain our minimal mindset, and practice the art of not accumulating more.
As I was pondering on how to find that balance between receiving gifts without constant accumulation, I spotted the abandoned Amazon boxes that had been filled with basketballs. They were the types of cardboard boxes that I often used when I was cleaning out a closet or decluttering a cabinet. Suddenly, a light bulb switched on. I would fill the box with the items that were still in good condition, that I no longer needed or used, and deliver them to a donation center.
This seemed like a perfect solution to creating a system where we could both receive gifts with gratitude and grace, and also not fill our drawers to overflowing. With each gift we received, we would turn around and give something away. Those cardboard boxes or holiday gift bags would be a reminder to find a couple things in our house that we weren't using anymore, and donate them to someone who could.
As the kids ran back inside, sweaty and happy from playing basketball, I invited them to walk through the house with me, picking out items that we no longer needed. Things that were still in great shape and could be loved and appreciated by someone new. In thirty minutes we had filled both boxes with books, boots, table linens, wooden blocks, kitchen items, and a few kids' clothes. Stuff we would not miss, and that someone else would love. We would receive, and we would give.
It seemed like a good system. We would not buy new things on our own. When we received gifts, we would turn around and give away equal or greater quantities. Receive with gratitude and give with love.
Okay, okay, now that I was thinking about it, I had some new questions about receiving gifts as part of The Challenge. What about swag? As a blogger, this was something I knew that I would deal with regularly. Part of my job involves partnering with companies to feature products that we love—and those products are given to me as gifts in addition to the money I make from the collaborations. I wasn't sure exactly how I would navigate it all, just that I wanted to stay true to the principles of gratitude, abundance, and love.
While my mom stayed to watch my kids, I hopped on a plane to attend the first big blogging conference of the year. I usually attend two or three, and my goal is to connect with potential sponsors and also with other bloggers and influencers to help each other promote small businesses or new projects. Upon check-in I was given a giant box of swag. The consumables of chapstick, candy, and a little bottle of lotion I tucked into my purse, and decided to offer the non-consumable towel, water bottle, socks, and necklace to my roommates rather than taking them home. These weren't really personal gifts, and I already had more than enough at home.
Later that day, I was congratulating a friend on the launch of her new, fully customizable planner company Golden Coil. Her kickstarter was just about to launch, and she told me she would love to send me one as part of the promotion, as a gift.
I'm embarrassed all over again to report that I told her that I already had a planner for the year, and had just begun this challenge to not add more stuff this year. Unfortunately, I wouldn't need one of her new ones.
Ouch. No gratitude. No love. No grace.
I was a little unprepared, and a little self-righteous, not to mention awkward, insensitive, and unintentionally unkind. I was thrilled for her new venture, thought the customizable planner idea was genius! I quickly emailed my friend: "Of course I would love to try out your new planner!" Both to better organize my life, as well as to support her in her endeavors.
This brought up another question. How could I support and encourage my friends in their business endeavors while still not actively adding stuff to my life? I'm still not totally sure, but I know the solution there lands in much more gratitude, acceptance, and flexibility than I offered in that moment.
I could accept gifts with gratitude, then turn around and give with love. Say yes to friends with small businesses, projects, and products they hope I can help promote. Not seek them out, but say yes to gifts when they feel personal, appropriate, and authentic. Also, I could continue to be generous with what I give (and re-gift). I would love to be able to extend some of these lovely items and experiences to friends and family around me who will be thrilled with the swag, the stuff, and the love.
While I was away at the conference, my mom added a basketball hoop to our driveway, stocked the kids up with a couple new outfits, and after I took her to the airport, I discovered new swimsuits that she had tucked into the top of the boys' closet. I don't think she understood our goal with The Challenge, and I am still very grateful for her generosity and love.
The practice of giving gifts may be as old as humankind itself, with symbolism laced through every culture, religion, and government. Gifts are symbols of love, peace, and partnership. Cultures and families have developed their own gift-giving traditions, and in every country and society there is some form of gift giving embedded in the lives of the people. I love to give gifts, and have always found such joy in finding or making the perfect item for a friend or family member. And, that joy of giving is universal.
As we say, "It is better to give, than to receive." Rather than try to stop people from giving us gifts, and in turn rob them of some of the fun of giving, we may do better to receive with gratitude. Once we have expressed love and appreciation for the items, there is no reason we have to keep them, especially if they don't add value to our lives. Donating or finding a friend who would actually love and use them may be a good option.
I also found that as I shared about The Challenge with friends and family, the gifts we received during the year seemed to be more and more in line with what we would use. One thoughtful friend brought me a couple bottles of my favorite dish soap, another took me to the movies. Gifts can take so many forms, and in stepping outside of the traditional gift guides, we might find some new ways to give and receive gifts that are even better than before.
What about birthdays and holidays? More and more people are hoping for a meaningful, magical, minimal holiday without all of the stuff, expense, overwhelm, distraction, and general discontent that can come with such high commercial expectations set by … well, everyone.
Have you ever sat and watched kids open gifts on Christmas morning, and they take one look, toss the item, and ask for more? That whole more, more, more experience takes away so much from the ability to process, enjoy, and feel grateful for receiving something. It feeds the feeling of discontent, and there is nothing more sad than kids sitting surrounded by their piles of gifts, feeling bad for themselves.
We have taken a minimal approach to Christmas, even before The Challenge. When Dave and I were first married, we made a point to discuss how we wanted to handle the holiday season, knowing we had come from quite different backgrounds and had different family traditions. We talked about which Christmases had been our most memorable as kids, and what we felt were the most important traditions to include, and then made some guidelines for ourselves to make it easy every year.
Perhaps not surprisingly, our favorite Christmases were not the ones we received a pile of fancy presents. They were the years our parents had created unique experiences for us to enjoy.
I remember one year opening up a tire on Christmas morning, while my sister opened a steering wheel, and a brother opened a helmet. We were a little confused until my dad led us down to the driveway where there was a little red go-kart for our family to enjoy! We cruised that thing all over the neighborhood for a few years, taking turns driving and riding. It was so fun, thoughtful, and intentional.
Once Dave and I started having our own kids, I was even more grateful we had created some guidelines. It is so so easy to be swept away by the glossy catalogs, trimmed-out shopping malls, and basically the messaging of the entire season that is "If you buy these things you will have a better, happier Christmas!"
The pressure to buy big, glamorous, expensive gifts during the holidays is ever present, and sometimes we can feel like our love is measured by how much we spend or how big the box is. But all of that focus on materialism takes away from the real joy of the season, and can leave more than our wallets feeling empty. In contrast, when we spend our holidays focused on togetherness, spending time and fostering real connection, we find ourselves all filled up by the season.
We have been able to make our family Christmas so meaningful and magical, even staying true to our Christmastime values of family, togetherness, gratitude, and celebration of Christ.
The guidelines we chose all those years ago are still the ones we use today, and that served us well during The Challenge year. Let me share them with you:
Family Theme
Santa will give gifts along a family theme, and they will always be something we can do or experience together. We want to cultivate a feeling of love, recreation, and family enjoyment with the gifts that the kids wake up to on Christmas morning, rather than have them each get a toy that takes them off to play on their own.
Some examples of this from our family are: everyone getting a sleeping bag and headlamp, then we all went camping together; each of the kids getting a wooden swing to hang in the trees in our backyard where they could all play together; the whole family getting a Madsen Bucket Bike filled with a few Nerf guns, so we could ride and play together.
Additional ideas we have for the future include: a year where everyone gets tennis rackets and lessons, a whole round of new bicycles or scooters (on a year they also need them) with matching Anderson Bike Gang tee shirts, or backpacks packed with snacks and travel goodies and an airplane ticket for a weekend family getaway.
During The Challenge last year, Santa filled our stockings with consumable goods including coloring books and markers, stickers, and a few sweet treats. Then, instead of receiving individual gifts from Santa, the kids found a note that sent them on a scavenger hunt. At each hiding spot, they found a clue and a different consumable treat all leading them back to a big wrapped box addressed to the family. They opened it up to reveal a long paper chain counting the days until Spring Break with tickets for a family adventure in Italy! In our family, Santa is all about family togetherness, and during our no-shopping Christmas, rather than traditional gifts, we decided to have him invest on a family adventure, instead.
Gifts for Development and Imagination
We as parents will choose one special gift that encourages growth and development. These gifts are usually more like what they would put on their Christmas lists. A new, cool Lego set, or a special baby in a stroller. The key here is choosing one thing and sticking with it. Kids, like adults, are easily overwhelmed by a deluge of stuff and too many gifts ultimately leads to distraction and disappointment.
Useful Stocking Stuffers
We fill stockings with useful things and treats. Dave grew up with an orange and a box of mini cereal in his stocking, mine were usually stuffed with jewelry, makeup, DVDs, and maybe a camera. So, we had different expectations.
I love stockings as a way to give some fun, and practical things that the kids will like and also need. Cute socks, maybe new mittens or a beanie (if we need them). We still do the mini cereal for nostalgia, and also include one of those plastic candy canes with the candy inside because our kids think they're the most wonderful things. The last couple years I've also included a family-friendly DVD for us to watch on road trips or Friday movie nights. Simple, useful things.
If you come from a maximal Christmas background, the idea of only two or three gifts under the tree sounds ludicrous. "You are depriving your kids of the experience of having their dreams come true on Christmas morning," you might say. If my kids' dreams stem from opening a bunch of random toys, I hope to adjust our family experience to reflect different values.
We want our kids to be celebrated and doted on as much as the next people, and we decided way back before they came that the best day for the royal treatment is on their birthday! The day that is celebrated only because they were born.
With these simple guidelines, we've been able to navigate and create magical, minimal Christmases without feeling overwhelmed, overindulgent, or disappointed. We brainstorm gift ideas by asking the question "What new family experiences would we like to have this year?" and are unaffected by the catalogs and sales of the season. We set ourselves up for success by choosing what matters most, and sticking to it.
Birthdays and Other Gift-Giving Holidays
For other gift-giving holidays during The Challenge, we focused on giving non-material gifts, or gifts of experience. My oldest asked for a membership to an online math game that he had played at school for his birthday. In addition, I wrote him a handful of "Experience Coupons" that he could use at his leisure during the year. They were things like "Go on a date with mom," "Stay up 2 hours past bedtime," and "Invite 3 friends over for ice cream sundaes." We made the day feel extra special by decorating the house with banners and balloons, eating delicious meals, and of course enjoying a birthday cake.
Since we weren't buying toys for any of the kids all year long, I helped each of the kids plan a fun birthday party. We knew that their friends would bring gifts, and decided ahead of time that we would encourage the kids to accept them with gratitude. Then, they could decide on a few older toys to donate after the party to make room for their new ones.
The simple mentality of accept and give, versus accept and acquire, made such a difference as we navigated the holidays during The Challenge. Holding lightly to our belongings meant it was easier to donate and organize and reduce the stuff, even when we received new things from friends and family on occasion. Practicing the art of choosing rather than simply mindlessly allowing the influx of stuff helped us to be more intentional about what we use, keep, and want to carry with us throughout our life.
How do you think about gifts? Do you love them and then tuck them away and forget about them? Do you feel pressure to keep anything that has been gifted to you? More even than things you have chosen for yourself? Throughout The Challenge, I returned over and over to the idea that we must choose what fits into our lives, and what does not. Without making decisions about what we want to own and care for, we will be slowly buried in our belongings.
Even when you are on board with the idea of less stuff, gifts may cause some hang-up for you because of the sentimental nature of them. It has been helpful for me to remember these couple principles when considering gifts others give me.
The gift is only a representation of the emotion or relationship.
Just as when you buy things, you are usually buying a feeling. When someone gives you a gift, they are actually expressing an emotion. Maybe it is love, maybe gratitude. Maybe some gifts reflect admiration and hope for a deeper relationship. From time to time, someone may give you a gift to express control or power. Regardless of the gift itself, the emotion is what is being given. And, if the item that is given doesn't fit into your life at some point, that does not mean the emotion or the relationship is no longer valid.
You can donate that crystal bowl Aunt Sarah gave you for your wedding without meaning any disrespect to Aunt Sarah. In fact, when you are thoughtful about curating your belongings, it actually allows you even more time and energy to spend on the relationships that matter most!
You can't control how gifts are received.
When you give a gift, your responsibility for that item ends when the gift has been delivered. It is not your job, nor your right to expect anything in return. Whether or not the gift is received with gratitude and love or rejection, you did your part in the giving. That is where your participation in that exchange can end.
So often, people give gifts with so many strings attached that the gift is actually like a ticking bomb of expectations. Is that really a gift you want to give? I have friends who dig old trinkets out of storage every time their mother-in-law comes to visit, so they can have the gifts she has given them over the years on display. This entanglement of expectation and emotion with things they don't even like feels like a lot of wasted energy.
I have decided that when I give someone a gift, part of my gift will be the full release of expectations regarding what they do with it. They can love or hate it, keep or donate it, thank me or not mention it. I get to feel all of the love and appreciation as I choose and give the gift, and that is all I have to feel.
If you have a hard time letting go of your expectations surrounding gifts you give, I suggest you consider examining those feelings and choosing to spend your precious energy elsewhere!
Gifts of experience are the very best kind of gifts.
If we give gifts to convey some sort of emotion and build relationships, what better gifts can we give than those that invite more quality time and meaningful interaction? Gifts of experience do just that. Rather than another physical item, a gift of experience is a gift that shares an opportunity for a moment, an adventure, or a memory. Most of my very favorite gifts that I remember were gifts of experience.
Gifts of experience usually include tickets to an event, lesson, or getaway. They can also be coupons for special time spent together. During The Challenge, all of the gifts we gave to each other within our own family were gifts of experience. These included: a membership to an online game, tickets to a go-kart race, movie passes, concert tickets, gift cards for ice cream, a weekend trip to our favorite getaway, and for Christmas, a family trip to Italy.
The things that you give will eventually be used up or worn out, but the experiences you give will bring you closer together as you create memories that enrich your family forever.
Free PDF Download 50 Gifts of Experience
Rather than looking for that PDF that accompanies the audio book, I want you to find the 50 Gifts of Experience PDF as a free download in the show notes for this episode.
If you go to livefreecreative.co/podcast find episode 69 you will find a link where you can download a free PDF worksheet that has 50 Gifts of Experience that you can use not only during this season if you're scrambling for last minute gifts and you would like to give something that is going to be long lasting and more meaningful than a material gift.
You can also keep it on hand for the gifts that come up for birthdays and anniversaries and other holidays throughout the year.
I hope that you enjoyed listening to this special sneak peak chapter of more than enough and that some of the ideas that I shared and the perspective surrounding both the giving and receiving of gifts is something that will be helpful for you this holiday season and all of the time.
Live Free From Clutter Course
My goal in writing More Than Enough and in producing and sharing this free podcast is that people, you, the listeners, the readers feel an empowering sense of freedom to understand that you get to be in charge of your life, that you get to make decisions that mean the most to you, that will add value to your life and the life of your family.
That you're able to make choices that create space for what matters most in your life. So that you are able to be all filled up to the point where you have the love and the energy and the enthusiasm and the generosity to be able to make an impact on the world around you.
One exciting way that I am inviting you to create a little bit of space in this upcoming year is through my new challenge program called Live Free From Clutter: Your 5-week Shopping Pause and Guide To Practical Minimalism.
The program is available for preorder right now and it will begin on January 6th. The five-week program runs from January 6th to February 9th with weekly lessons, weekly group call webinars, and the entire community who joins supporting each other in making small changes to make huge impact in your life and in your mindset.
I read a review of my book on Amazon this morning that just blew me away because I think that it demonstrates so simply the huge impact that can happen through joining with me in this journey to practical minimalism. This reviewer had simply read my book and I know that the outcomes that people experience from joining my five-week program are going to be even deeper. Listen to what Anna had to say.
Anna's Amazon Review:
"This is the book I have been searching for for years. If you let it, it can change your life, literally. Don't hesitate. Buy it. As soon as I picked it up, I couldn't put it back down. I read it in one sitting. I was happy but not satisfied. I live in an apartment I dreamed about living in for years.
I have an amazing husband who I'm so blessed to be married to the cutest puppy and a job I absolutely adore and a family who's always there. Somehow I just forgot. I struggle terribly with being a shopaholic.
Basically if there's an ad, I will buy it. I got to the point where I would literally go on Instagram to find ads of something to buy. I was bored and rather than finding hobbies and experiences to fill up my time, I was chasing after the next thing. What could make me feel good? Look good. Set me apart.
When you are surrounded by everything shiny and new, you think that you will be happy. You just reach out to find the next thing. I wasn't happy. I was so focused on what to buy next. I hardly even looked around at the amazing life I had. I had been minimalistic for about two years now and my husband and I were good at keeping things tidy and clean.
We had what we needed and got rid of the excess, but as we settled into our shiny new apartment, we both had more income coming in. I started to get comfortable and bored and started buying more and more thinking that as soon I had this or that, I would be happy and more people would like me.
Miranda's book allowed me to slow down, to really appreciate the world around me, to invest in experiences and not things to be grateful and patient to really focus on the things that matter in spoiler. They aren't literal things.
She also taught me many amazing life lessons to screw perfectionism. If you don't fail, even if you mess up one day messing up doesn't matter. It's not all or nothing and the destination doesn't matter. What matters is the journey and the daily effort and picking yourself back up when you thought Miranda, you are a saint and a genius.
She knows her audience and I am 100% committing to her year of less challenge. If you want a good read on a change, this is the book for you. Read it, let it sink in, apply it, and repeat."
How amazing is it that the simple lessons that I'm learning and sharing can make that much of an impact on someone else's individual life?
My 5-week program Live Free From Clutter is going to help you find the satisfaction, contentment, and joy that you have been looking for. To find out more about the program, head over here you can search Live Free From Clutter program or simply click on the tab in the top menu bar that says Clutter Course.
Thank you!
I want to thank you this week and every week for listening to Live Free Creative. I hope that the things that I share are making an impact on your life in some small way. And I hope that you will take the principles, messages, and lessons that you learn and apply them to actually make an impact and a difference in your everyday life.
Remember if you'd like to download the free PDF with 50 gifts of experience, head over to the show notes at free, creative slash podcast, and I can't wait to chat with you next week. All about planning for 2020 have a great week. Talk to you next time.