Episode 73: Sleep Is My Love Language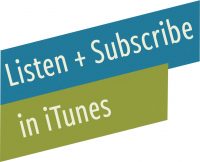 Introduction
Welcome to Live Free Creative, the podcast that provides inspiration and ideas for living a creative, adventurous, and intentional lifestyle. I'm your host Miranda Anderson, and I hope that each time you listen, you feel a little bit more free to live your life exactly the way you want to live it.
Hello and welcome back to Live Free Creative. I'm your host Miranda Anderson. Today is Episode 73, Sleep Is My Love Language. Yu guys, I'm so excited to kick off this year with four foundational, intentional living basics. I think over the last several months, I have been noticing how much my life was impacted by just aligning a few very, very like healthy "living 101" principles and actions in my lifestyle.
I realized that this was something that was important to share, so that's why this whole month, January, is going to be focused on healthy living basics. Today we're talking about sleep. Next week we're talking about nutrition. The following week we're talking about fitness or movement. And the final week of the month we will be talking about attitude and connection.
My goal with the Live Free Creative podcast is to encourage you and inspire you to live a more creative, adventurous, and intentional lifestyle. And as I've reflected on the changes that I've been making in my life, and even just the trajectory of my life in business over the last several years, I have realized that without these foundational building blocks for wholeness and wellness, it's really hard to be creative and to be adventurous and to feel like we want to live more intentionally.
We as humans have these necessary systems that fuel us, our bodies, our minds, our spirits, our souls, our connection. All of those things are fundamental to our ability to then go beyond, we all know this in our minds, but a lot of us may not actually put into practice the hierarchy of wellness that really enables us to, to thrive in our lifestyle. And there's a lot of reasons why and we'll talk about those as we get into the episode.
You may be familiar with Maslow's hierarchy of needs, the very beginning being our physiological needs, food, shelter, safety, and sleep. These are all things that without basic, basic, basic human needs, our ability to then go on and create or think or feel incredible is really difficult. So I'm going to start today with one of the most basic and I believe most neglected building blocks to intentional wellness and that is sleep.
Before I dive in though, I want to start with a quick segment called life lately
Life Lately
I thought it'd be fun to just do a quick life lately update as we got started on the new year.
Live Free From Clutter
One of the biggest, most exciting pieces of news in my life is that my course Live Free From Clutter is happening right now and it is so fun. I was blown away by the response. I exceeded my goal, which I was talking to Dave about this and how funny it is because this is–I'm going to be really honest for a second:
A lot of times I feel like I make certain goals and then I know that I can't depend on the outcome. I can't depend on the results. I can only depend on my output. So I do everything that I can and I don't quite make the goal. And so then I console myself or I talk, I coach myself through why it's okay that I didn't actually meet the results goal because my purpose and the value that I'm putting out there is worthwhile.
But in this case it feels a little different because I created a goal for myself and I exceeded it. More people signed up for the course than I even expected or hoped for and I'm thrilled. So we're in the middle of that right now while we're in Week 1. It is a five-week course. It's closed right now for new registration, but registration will open again at the end of February for the course that begins in March for like a spring cleaning Live Free From Clutter. So get excited if you are planning to join in March or thinking about.
Shopping Pause
Along with Live Free From Clutter is the five-week shopping pause. So it's really fun because I and my family are participating in it. Not only am I teaching about it, but we are doing a five week shopping pause.
That means between this week, January 6th and February 9th–which is actually my birthday, that's the day I get to finish the shopping pause–we are not buying anything non-consumable. And I've been surprised and impressed already by how this decision to pause shopping. I mean, I know this is true because I've done it before several times, but how this decision really impacts my ability to feel aware of my surroundings, to feel grateful for the things that I own and to feel patience when there is something that I think that I want to either realize that I don't actually need it or that it's okay to wait a few weeks.
Nothing detrimental is going to happen if I wait a few weeks and this pause gives me this added response time and clarity, which I really appreciate. So we're in the middle of a shopping pause.
Fixer-Upper Update
On the home front…. Can I tell you it has felt so good to have everything pretty much done in our fixer upper that we've been working on for almost two years over the holiday break?
I did do one small adjustment. I added a pull down blind to our family room, which is the front room of the house because my kids were complaining when we had family movie nights over the holidays about the glare, and I hadn't had a blind up in there but I found my very favorite blinds ever. They're from Home Depot. And over holidays I grabbed one and had it cut to size so it fits perfectly and it's one of those cellular shades that pulls down easily and then pushes back up all with one hand so it almost disappears and you don't notice it when it's pushed up.
But we can pull it down really easily if the kids want to watch a show and we don't want the glare on the TV or it's great for privacy. I don't actually feel super invaded, like our home is far enough from the street and then we also have such a big front porch now that it feels like it would be a lot for someone to look into our front windows. But it's nice to have the option to pull it down if we want a little added privacy.
The next big changes I anticipate around our household will not be inside, but outside. I am planning on some major landscape in the backyard this year, I want some fresh sod or seed. I have to consult with someone to figure out how that will go. And then this is going to be the year of the garden at the Anderson household.
I know that if you want to start from seeds–which I have some really cool seeds that I've acquired or that people have given to me–I'm going to start those little seedlings sometime in February inside so that they're ready to plant into the ground in March, April. And so be excited. If you follow along on Instagram, I'll be sharing about the process of getting our very first garden put together for this coming year.
All in all, it's just been a really calm and wonderful transition from last year into this year. The kids went back to school. Today, I'm feeling back on my schedule, really excited about the possibilities and opportunities coming up in this coming year, including lots of fun episodes here at live free creative, so if you're not already subscribed, make sure you do that and that, my friends, is life lately
Main Topic: Sleep
One thing I failed to mention in my life lately is that I have been sleeping more and better than maybe ever in my whole life in the last year or so. I don't know what exactly triggered it. Maybe it was just years and years of under-sleeping and that eventually caught up to me in just chronic fatigue that I decided that I was actually going to try sleeping a full nights sleep every single night and see what that felt like.
Friends, I can tell you that it's really different than what it feels like to not sleep very much for most of my life. I told myself and others that I simply didn't require the same amount of sleep as suggested because of my tendency to be involved in a lot of projects and to always have something going on. I've had people ask me, friends and family members and even strangers on the internet have asked me:
"When do you sleep? I don't know how you get so much done!"
In truth, for many years my answer was, "Well, not very much," or "I don't actually need very much sleep," or "I tend to function on a low amount of sleep just fine."
More Important Than Sleep?
I believed that to be true until not that long ago. I thought that I simply didn't need as much sleep as was recommended, especially after becoming a mom and having young kids. Most of my day was filled up with taking care of the physical and emotional and social needs of my kids, and I remember thinking very clearly that my time was after the kids went to bed during the day; my time was during nap time. Nap time was mom time. After the kids went to bed, that was the only other time that I thought was for me and so I made sure that I got as much use out of that time as I could.
This meant four years, as soon as the kids went to sleep at night, instead of getting ready to go to sleep myself, that's when I started this whole other life, which was the side hustles of sowing all night long to fill custom orders or working on my blog projects or working on home improvement projects after the kids went to bed is when I would paint my whole house or build a piece of furniture. Or if I was feeling like I needed some relaxation time, after the kids went to bed is when I could watch a couple episodes or maybe even a whole season of my favorite shows.
Something that strikes me as interesting as I reflect on what I was thinking during that period of my life is that I believed that whatever I was doing was more important or more valuable than the sleep that I would have been getting if I had gone to sleep.
Now, if you are an amazing sleeper and you get eight hours of sleep every night, then this episode may still be informative to you, but it might not change your life. However, if you are someone who like me, the old me, believes that there are more important things to do at night than sleep, then I want you to think about what those are. What are the things that you do at bedtime or nighttime? The things that you do that you think is going to benefit you in some way more than going to sleep.
I am guessing that as you mentally review the things that you do after "bedtime", that you won't find a whole lot of really important, crucial, valuable things there. There's maybe couple time spent with a loved one, a time spent with friends, intimacy with your partner. There's maybe a handful of things that can also happen earlier. They don't have to happen in the middle of the night.
Challenging the Structure of Beliefs Around Sleep
What are the things that you are thinking are more important than sleep? Then I want to challenge that a little bit. I realized that a lot of us have a certain structure of beliefs surrounding sleeping that is often supported by the society that we live in. Here's a couple of these beliefs. Now I want you to consider whether or not these are things that you believe:
Sleeping is a waste of time. There's that old phrase, I'm going to sleep when I die or I can sleep when I die. Do you believe that sleep is something that's reserved for when you're super old or when you're sick? Not for healthy, normal life.
Another belief that we sometimes have surrounding sleep is that if you sleep a full eight hours, that means you're kind of lazy or that you're getting really old. If you don't have the stamina to stay up until late hours, then you're getting kind of old. We don't want to get old, right? So we want to think that we're young by staying up late at night, we believe that sleep doesn't matter, that it doesn't actually impact us.
We can't figure out how getting a full night of sleep regularly is going to impact our wakeful hours. How does that even make a difference? Wwhat's so important about sleep anyway.
Another one we might believe that we're not that tired and so we don't need to sleep.
You know what's so funny about sleep, especially as a parent or if you aren't a parent, but you've been around parents with young kids, we are so clued into the way that sleep affects our children's behavior when they're babies. You can tell when a baby is getting tired and needs to sleep. You can also tell when a baby or child has gone past tired cause they kind of go through the phase of sleepiness into kind of this wild rambunctiousness where they have hit the wall, they've gone through it and they no longer want to sleep because they're so overextended. They're so tired that they act like kind of wild loonies.
We're so tuned in to the sleep patterns and the way that sleep affects behavior in the littles in our lives and somehow we forget that that applies directly to us as well.
Truths About Sleep
Now let me give you some truths about sleep.
The way that you feel when you're awake in part depends on how much and how well you sleep. Sleep affects your wakefulness. It isn't separate. You're not awake and just live your life and then sleep may or may not have anything to do with how you feel. Sleep directly affects the way that you feel when you're awake.
Sleep is also a vital building block to every other healthy habit, the habit of fitness, the habits of nutrition, the habits of having good attitude, of connection, of maintaining relationships, of being grateful, of being patient. All of the habits that we hope for, efficiency, productivity, creativity, all of these things are affected directly by our sleep patterns. I'm going to continue listing some of these truths about sleep research, science based truths about how important sleep is and how it affects us.
Cognition. When we sleep seven to eight hours per night, we are able to use our time better during the day because we have increased concentration, productivity and cognition. Cognition means the way that we're able to process things are how quickly our brain is able to arrive at the solution of a problem.
I have a couple experiences that are really clear examples of this in my life that are so interesting because one of them is way back when I was in college, when I was studying and getting ready to go to nursing school, I remember staying up super late to study and falling asleep into my book. Sometimes like reading or working on a writing assignment or a research assignment and I would fall asleep in my room on the floor or in the library even sometimes getting my work done and I one day decided that as soon as I started to feel a little bit tired studying that it was better for me to go to bed and actually like sleep. If I'm going to sleep, I might as well sleep in my bed, comfortable and then get up early the next day to finish my studying.
And that semester that I made this clear I'm going to go to sleep a little earlier and instead of staying up all night to study, I'm going to go to sleep and wake up earlier to study. I performed way better than I had in previous semesters. Not only did going to sleep earlier, give me more sleep and more quality sleep, but when I woke up instead of trying to burn my brain power at the very end of the day, like into those hours where my brain doesn't realize why it's awake anyway. It's like it's dark outside. You've been at this for a while. It's time to go to sleep. I need to recover from everything you've been learning.
I was able to function so much better. Something that would've taken me two or three hours to really fully understand in the middle of the night took me 20 minutes to a half hour to understand in the morning because my concentration and cognition was alert and efficient. That is what happens when you wake up.
The brain that you have when you go to sleep at night is literally different than the brain that you have the next morning because, as you sleep, your brain remakes itself. It restores pathways. It reconnects in places that it's become overwhelmed. It's able to rehydrate and re oxygenate all of those cells in that tissue in a way that is an impossible task during the day. It has to sleep in order to have that type of restoration.
So of course your brain is going to function better and faster in the morning after you've slept than at night. So if you're staying up because you want to do things, get things done, especially creative things, especially things that need great productivity or efficiency, you are better off going to sleep and getting your sleep because you'll be able to accomplish that task even better and more creatively and more efficiently in the morning than you did at night.
Energy. Another one of the huge impacts of sleep is on our energy and of course, of course this is true. Of course we have more energy during the day when we sleep at night. Yet some times I think as adults we get into that state of over tiredness that we're kind of dragging during the day and instead of letting that clue us in that we need to sleep at night, we stay up surfing the internet. Watching shows or finishing tasks that we think can't be put off that actually probably could and we perpetuate this state of low energy.
The amount of physical physiological factors that are impacted by our quality sleep is just through the roof. I mean, every single thing our blood pressure regulates, our coordination is higher, all of our mental function, our empathy.
Empathy, attitude. Now this is something that's interesting, our, our empathy, our ability to be emotionally consistent and aware is dramatically impacted by our sleep. We all know this, right? You've had a day where you've been snappy or angry or feisty with people and you realize that you're just tired and maybe someone has pointed that out to you or you think to myself, gosh, I'm just tired. If I just could get more sleep than I wouldn't respond so impatiently to my husband or to my children.
That's true. If you got more sleep, you would have more empathy. You'd have a better attitude and mood. High sleep is associated with lower diagnoses of depression. Better sleep decreases anxiety and anxiety attacks. Getting your sleep means that you make better decisions. All of the functioning of your brain that allows you to make good decisions that goes out the window slowly as your sleep decreases.
Physical health. Getting more and better sleep lowers the inflammation process in your body. It builds your immune system, it allows your body to repair itself so that you live healthier. You actually don't get sick as often and when you do get sick, you're able to recover quicker.
Effects of Sleep on Metabolism
The other day, Dave and I were talking about weight loss and fitness and how you can weigh so much less in the morning than at night and we both had said, well, I think that you probably sweat some out and you probably lose some skin cells. But you can actually try this: weigh yourself naked at night before you go to sleep and then weigh yourself again naked in the morning before you've done anything else. Like you don't go to the bathroom first. Nothing. Just weigh yourself. You will weigh less.
Why you guys, this is going to blow your mind. We just learned this last week. Dave was listening to a podcast, the guy on the podcast who some sort of researcher was talking about how we breathe out weight in our sleep.
What? Wait. Have you ever heard that before? Is this blowing your mind like it did mine. Our bodies used sleep as a major part of its metabolic process. We've all heard the word metabolism. People talk about having a fast or slow metabolism and the things that affect your metabolism.
Metabolism basically just means turning your food into fuel for yourselves. Not only to give you energy so you can let go run a marathon, but actually converting the building blocks of your food, the proteins and the fats and the carbohydrates, into the different little pieces that your cells need. All the different cells, your brain cells in your skin cells and everything that regeneration of our bodies on a regular basis, that happens through metabolism. That's what it's called.
Metabolism also helps our body eliminate waste. We think of elimination of waste as only happening when we go to the bathroom, but it also comes out in our breath. During our sleep.
You guys, have you heard this before? Is this blowing your mind the way that it blew my mind? If you want to read about some of the research or see the studies that Dave and this podcast host we're talking about, the podcast host talked about him first, then Dave listen to the show and then he shared them with me. I will link them in the show notes, so go to livefreecreative.co/podcast, find episode 73 which is the one you're listening to right now, and I will link all the articles that I used in preparation for this show. (One, two, three)
But I think I was just like, what? Wait what? We breathe out our fat at night. That is what happens.
And to take it even one step further, one of the articles says that when dieters got a full night of sleep, they had lost the same amount of weight in the morning as when they slept less the night before. But when you got adequate sleep like that, full night of sleep, more than half of the weight that was lost, it was fat. And if you cut back on your sleep, only a quarter of the weight loss was fat.
So when you are able to give your body a full night's sleep, it has a higher ability to release the excess fat then if you sleep less. Now again, this is not a podcast about fat loss or weight loss. It's a podcast about intentional living, and if you want to live with intentional wellness and health, getting a full night of sleep will increase your ability to do that on every level, psychologically, physiologically, spiritually with connection with attitude emotionally, every single aspect of our lives is affected by our sleep.
Why Don't We Sleep?
Those are the truths about sleep. So why then do we not all get eight hours of sleep every single night? Why?
If these things are true and our minds, bodies, spirits, relationships, creativity, efficiency, productivity, energy. If those are all increased or positively impacted by getting an adequate amount of sleep, which according to the national guidelines by the doctors, they say that we should get seven to eight hours of sleep as adults over the age of 18 seven to eight hours of sleep per night. Why do we not all do that now?
I can't answer that question, but I think you can answer it for yourself. Think to yourself, why do I not get seven to eight hours of sleep per night? If you do, congratulations. Isn't it amazing? If you don't, why not? What are the things that are preventing you from getting an adequate night's sleep?
My Scarcity Mindset Around Time
When I think about my personal life and my past as a chronic under sleeper, the main belief that affected my ability to sleep more and better was that I had a scarcity mindset around time.
I believed that since I only had 24 hours in each day and I had to use 15 of them watching my young kids or being at work, there was no option but to use some of those eight hours that I was supposed to use for sleep on something else that felt more productive–whether that was catching up with friends, watching shows, reading books, working on projects–whatever it was, I believed that what I could accomplish when I was awake was more important than what I would accomplish while I slept.
I can tell you that I now understand that while I am sleeping, I am accomplishing some of the most important tasks within my body for thriving and wellness as I sleep. When I give myself those eight hours of sleep at night, I am giving myself the gift of health, wellness, concentration, productivity, energy, empathy, good mood and weight loss. Turns out all of those things that I want to feel in my wakeful hours are affected by how I sleep.
If you have a similar scarcity mindset about time, I want to give you a couple pieces of advice, a couple quick tips and then at the end of the episode I'm just going to share some advice for creating a sleep routine that works for you.
Sleeping Tips
But first let me just give you a couple quick tips; things that you may not realize that you might need to hear.
1. You do not have to feel tired in order to put yourself to bed. I think for a long time because I have a lot of energy and I want to do a lot of things. I was waiting to feel tired to go to bed and so I didn't feel tired at nine 30 or 10 o'clock at night and so I would just keep doing things, waiting for fatigue to set in when I am fatigued, when I get to that point of feeling really, really tired, I am away past the threshold of when I actually should be going to bed.
So if you are waiting to feel tired to go to sleep, but then the hours don't quite work out, then you might need to reconsider this idea. Most of us have a time that we need to be awake in the morning for whatever reason, whether it's going to a workout class, whether it's getting to work on time, whether it's getting our kids to school on time, whatever it is that causes our morning routine, our morning scheduled to kick off at a particular moment.
The way that you design your sleep routine is counting backwards from when you need to be awake. If you need to be awake at six o'clock in the morning, count back eight hours, that means you need to be in bed by ten o'clock and not really only in bed. Technically, that means that you should try to be asleep by around ten.
So let's say your bedtime needs to be ten o'clock so that you can wake up at 6:00 am. Ten o'clock may feel really early for someone like me, years ago when I, you know, my regular bedtime was two or three in the morning, ten o'clock I was just getting started. I didn't really feel like going to bed. I didn't feel tired. But the truth is you don't have to feel tired in order to put yourself to bed and you can create a routine that enables you to fall asleep even if you don't feel over tired.
Right now starting, I guess in like August, I started setting an alarm at 9:45 pm, so my alarm goes off on my phone and it reminds me it's time for bed and I finish up whatever I'm doing, whether that's doing the laundry or whether I'm reading a book or whatever it is, and I put on my pajamas. If I haven't already done that, I brush my teeth, I do all of my nighttime routines and I climb into bed.
Alot of times at 9:45, I'm not feeling super duper tired, but I know that in order to wake up at 6:30, which is what I want to do, then I need to be asleep by 10:30 and so if I get into bed at 9:45, 10-ish, then I can do a sleep meditation and I will fall asleep and be asleep by 10:30.
I'll talk more in a little bit about some of the ways that you can help yourself go to sleep. If you're not super-duper tired, that will go along with the sleep hygiene and routine, but let me tell you a couple of other things that may be helpful that maybe you need to hear.
2. Reserve personal time during the day. If you are a mom of young kids or middle-aged kids, or if you do not feel like you have time for yourself outside of the hours that you should be sleeping, you're wrong. You deserve to have me time in the middle of the day. You deserve to have time to pursue hobbies, to feel creative, to work effectively, to relax during the day time between the hours of, you know, whenever you wake up to whenever you supposedly would need to go to bed in order to get a full night of sleep.
If something is preventing you from feeling like you have any time for your self and your own passions, interests, and hobbies during the day, then that is the problem that needs to be addressed because you deserve to get a full night of sleep and be able to have time to pursue the things that you want during the day. In Episode 10 of Live Free Creative–that's way going back, right?–Dave and I shared an episode about making space in our lives for our marriage and along with that episode we included 10 different ideas for how to get babysitters for free or for inexpensive in just so that we could spend time together.
That list of 10 ways to get babysitters, especially the ones for free, that is something that I want to refer you to. If you feel like you don't have the option of having any time for yourself in your own projects during the day because of your kids, you can be a great mom and still have a couple hours a few days a week to do something else or a couple hours every single day to do something else and there's lots of ways to do that.
Even if you aren't in a place or don't want to hire someone to come regularly as like a nanny or a mama's helper, there's lots of other ways to do that to accomplish that goal and so I would invite you to check out that episode if you feel like, well, I have, I have all these kids or young kids or a baby, like how am I supposed to do anything except for take care of this baby?
You deserve mom time off. Just like someone working full time deserves days off and breaks and mandatory, you know, it's like built into the unions and stuff. How much time off you get as a mom? Unfortunately, there's not really a union to support you. You have to advocate for yourself. I'd also recommend that you listen to my Episode 19, Wholeness in Motherhood. If this is something that you're struggling with, the idea of finding yourself within this role, I want you to listen to that as an episode because it will be helpful as well. Okay?
3. Everything Can Be Done Tomorrow. Another truth that you may need to hear that you haven't thought of or haven't realized. Every single thing that you need to do can be done tomorrow. Every single thing that you need to do, you have time to do. It doesn't all have to happen today. I don't know where we got this idea that like you, I'm laughing because it's so ridiculous. We often think that everything that we ever wanted to accomplish has to happen right now and we get so tense and anxious and frustrated and we feel behind. We feel behind when things that aren't even, that we can't even physically accomplish today aren't done yet.
This reminds me of when I was pregnant with my second with Eliot and I, for whatever reason, I was certain he was going to be early. Milo, my oldest, was four days late, so where I got the idea that I was suddenly going to have a two-week early child, I have no idea, but two weeks before he was born, I thought today's the day like he's got to come, he's coming soon, he's coming soon and then he didn't.
And then I was frustrated every single day and I remember one day just crying. Dave came home from school or from studying, he was studying for the bar exam at that time and he came home from studying and he was just like, "What's wrong?" I was crying, I was so sad and he said, "What's wrong?" And I just said, "I can't believe that he's not here yet. Like he's supposed to be here right now. I'm supposed to have this baby."
Now of course when you're nine months pregnant and you, there's lots of hormones, there's lots of other things going on there, right? Probably not a whole lot of sleep happening either. But I remember saying, "I just want him to be here and I feel like he's supposed to be here already." And Dave gave me this look. He was really thoughtful and sweet, but he also said "It's not even as due date yet. He's not actually even supposed to be here yet."
We can get so ahead of ourselves thinking of all the things and especially at this time of year with the new year and we are setting goals and intentions and resolutions and all these things and we start the year feeling behind. And so we think, well if I just don't sleep for the next six months, then maybe I will actually accomplish all of the things that I think that I have to do before July or whatever, there is plenty of time.
Let's just like take a deep breath. And you know, I'm telling myself this as well because I am guilty of feeling all of those same things of thinking, well you know, I should just do one more thing or I just need to figure out, you know, if you're working on, I'm just going to figure the rest of this out before I go to sleep. Or you know, you're writing something, I'm just gonna I'm just gonna do another page. Or if I can just get all the laundry done or all the dishes done or you know, just mop the floor. Maybe you think that you have to finish the episode. Maybe you think that you have to keep up with your show because you're going to get behind and that's stressful.
Everything that you need to do can be done tomorrow and you will wake up feeling better about it in the morning after your body and your mind has been able to regenerate and recharge itself than you do late at night.
Exceptions? Is there the occasional deadline or something that you're backed up against that you really actually have to do before the morning? Yeah. Okay. So once in a great while there's something, you know actual, but the amount of times that you could request an extension if you needed one, if you're really that backed up or you know, sometimes it's okay for things to not get done.
How many times do we stay up late doing things or worrying about things that we don't even have to do at all? Not that they can be done tomorrow, but like, why are we even spending time on that thing, on that project, on that stress? It's okay to release some of those things.
Leave Everything Behind.
As I'm talking about this, it's reminding me of something that I learned when I was 12 years old, I joined an entertainment group. It was a singing and dancing group called Clayton Productions in Utah. And I remember we just did all of these rehearsals. We learned the songs and these beautiful like harmonies and we learned the dance routines and then we would go perform them like at amusement parks and in shopping malls and especially around the holiday season we would go tour around and perform.
In the rehearsals, there was this narrow strip of carpet, like around the edge of the stage. The stage in rehearsal was only like six inches from the floor. It was just built onto the floor. But there was this little bit of carpet around the edge and we would actually step up onto the stage to do the rehearsal. And then like when you're off stage, you actually stepped down onto the little carpet edges. This was in one of the rehearsal studios.
And I remember sometimes we weren't taking it super seriously or it'd be kind of like chatting along the edges, or even kind of hanging out in the back of the stage and–this is all gonna make sense in a second, I promise–that leader of the group, Kim Clayton, he told us, "When your foot touches the stage, you have to leave everything else about your life behind." Like maybe you're stressed at school, maybe you're having a weird issue with your friends or your boyfriends. You know these are when you're 12, 13, 14, 15… I performed until I was 18 so six years of my life that I spent getting on and off the stage.
When you're on stage, you are performing. That's what he said. Even in rehearsal, as soon as your foot touches the stage, everything else that you're worried about has to go to the go out the door or you leave it on the carpet because when you're onstage you are performing. That means that your mind is in it. You're in what you're doing, you're focused, your allowing yourself to smile and be happy and entertain and like this is what you do.
Now, this maybe doesn't sound like it relates to sleep, but what if we considered our sleep that important that we gave ourselves this time, once it's 10 o'clock I'm in bed and everything else that I need to worry about can wait until I wake up in the morning because this is the time that I'm going to use for just sleep. Just sleeping. What if we gave sleep that amount of attention that it actually deserves? I mean if you read any research or any study about the importance of sleep, it will all tell you the same thing: That we should value our sleep as much or more than we value the things, the healthy habits that we have during our week.
Full hours of sleep make such a difference. What if we believed that everything that we needed to do could wait. It could hop over our sleep and we could pick it right back up again in the morning if it even needs to be picked up. Wouldn't that be incredible? Think of how our sleep would be different.
Plug Yourself In.
Okay. And the last thing I want to share that is just a thought that I've had that I think is interesting and it may, it may strike you as well. How many of us pay very close attention to the battery quantity on our cell phones. Do you notice when you're at like 52% or when you're at 12% do you get a little anxious if you're about to leave the house on an errand or you know, go out on a date and your phone battery percentage is like below 15% and you think, well I either have to bring a charger or I have to leave my phone home and plug it in because I can't go function with that amount of charge.
We plug it in when we're home, we plug it in in the car. We like really take care of the energy that the battery resource of this device because we know that it's helpful and it's useful and it's entertaining and it can keep us safe. If we go somewhere and maybe we're going to wander off in the wilderness, we need to have a fully charged phone.
How would our lives look if we paid attention to our own personal battery that same amount, if we realize that we have 100% in the morning and our need to plug in and recharge to the sleep system that will regenerate and restore and reroute all of our brain functioning and every, you know, all the things that happen at night when we're sleeping that I've already talked about. What if we paid really close attention to that and when we felt like we were getting close to that, you know, 0% that under 10% that we allowed ourselves to plug back in.
Creating A Sleep System
What if at 10 o'clock we had to plug back in? The truth is that we do need to plug back in. We do need to recharge our battery, we do need sleep. And the question then is how do we create a system that allows us to do this with ease?
First, we have to change our belief surrounding sleep. And we talked about some false beliefs that we may have, and if you found yourself nodding along to the idea of sleep is a waste of time, I can sleep when I die, it's not that important or I'm not very tired, how could I sleep? Then that's the first place you have to start because it's really hard to change a habit if your ingrained belief is that you know this doesn't actually matter. I gave you lots of reasons why it matters and you can check out all of the articles and the research if you're more interested in that.
But for the next few minutes to finish up this show today, I just want to share some specific tips for creating a sleep hygiene routine that will allow you to ease into better sleep habits. Now, you are responsible for implementing these things and figuring out the way that it's going to work best in your life, but these are some things to consider as you create a sleep routine.
1. Consistency. You should try to go to bed around the same time and wake up around the same time we are circadian beings. Our bodies love cycles, whether we we like cycles or not, our body and the whole earth in fact is going through regular cycles. Our body responds to cycles of sleep and wakefulness and as we choose times that work best for us, this is the same for little kids.
If you've had little kids and you know that it's easier and better for the kids to go to bed at the same time and then they'll probably wake up earlier than you want them to, regardless of what you do. But for ourselves, if you give yourself a time to go to sleep, that is counting backwards from when you actually need to be awake because I think we pay a lot more attention to when we need to wake up, then when we need to go to sleep, then consider that your system.
Now here's the catch. Even on weekends, your body doesn't know the difference between a Saturday and a Tuesday. Your mind does, but your body doesn't. And so on the weekends it's not great sleep hygiene to get a little amount of sleep during the week and then get all the sleep on the weekends. Now if you do get a little amount of sleep during the week, it's better to catch up on the weekends. However, in general, creating a system where you don't vary the timeframes of your sleep, going to bed and waking up by more than an hour or two, that's kind of the recommendation.
So I told you I have an alarm that goes off at 9:45, I try to be in bed by 10:00, and I wake up to an alarm at 6:30 in the morning. You know what is crazy? This time last year would have felt really early to me, which I know it's not even that early, but I've had times in my life when I've gotten up to run at like 5:00 or 4:30. Even though 6:30 isn't super, super early, sometimes it feels early if you haven't slept a lot.
But because I've been going to bed at 10:00 when I wake up at 6:30 I'm all the way awake. I feel great. And oftentimes I wake up a few minutes before my alarm because my body has a rhythm. It knows what it's supposed to do. And by 6:30 or 6:15, I feel like my body's gotten its fill and it's ready to wake back up, both because of the habit of going consistently to sleep and waking up. And also because I've gotten the amount of sleep that my body actually requires to restore itself. It feels amazing.
So try to create some sort of timeframe when your goal is to go to sleep and when you want to wake up.
2. Spend Time Outside During The Day. Another thing that is a little bit different, you might think it doesn't matter a lot, but to have great sleep hygiene, it is recommended that you spend at least a small amount of time outside every day.
Now, this is something you might not have heard before, but our bodies again respond to some of the rhythms of the natural world and as we spend some time outside during the day, it helps our bodies kind of sync up with what's happening in nature. It also means probably that we're getting a little bit of activity, that fresh air and maybe going on a walk or something that will really impact your ability to sleep well at night.
3. Limit Screen Time. This is a tricky one guys. We need to limit our screen time, especially before bed, so it's recommended that we turn off our screens at least an hour and the great recommendation is actually two hours before we intend to go to sleep. If you're like me, like Dave, like almost everyone have a tendency to scroll late at night, set up a screen time system on your phone. If you haven't an Apple iPhone, you can go straight into your settings and set up a screen time limit. It gives you screen limits and I have them set up for most of my apps between 9:00 PM and 9:00 AM.
It has really limited the amount of things I can do on my phone. I keep Headspace, my meditation app available and my text messaging and you know, actual communication. But social media is turned off. The internet is turned off. Everything else is blacked out because, if I black it all out at 9:00 PM, then that gives me that hour of screen free living before I go to bed.
Once in a while, Dave and I watch a show together at night. We don't have a regular routine of watching TV at night. That's just not part of our lifestyle. But once in a while we do watch a show like right before we go to sleep. And I was just telling him that we need to figure out if it will, you know, I think once in a while it's not a big deal, but if that's a regular routine, your sleep will be interrupted because of that. You don't sleep as well when you've had that screen-time stimulation right before bed.
4. Limit Caffeine and Other Stimulants. It's recommended that you limit your caffeine and other stimulants after lunchtime. Caffeine can have an effect that lasts up to eight hours. For years I was drinking Diet Coke at 3:00 pm to help me get through the witching hour. It kind of took the edge off and I felt like it helped me calm down. Even though it's a stimulant, it helps me sort of feel like, okay, I got this in the afternoons with when the kids start to go crazy. And that impacts my ability to go to sleep because it will be in my body keeping me awake. Like that's the point of it to keep you awake and you don't, you're not able to go to sleep as well.
So just consider that if you feel like you're having a harder time sleeping or you're drinking caffeine, you know, maybe try something not caffeinated, maybe try to curb that kind of habit with a sparkling water or with something else that feels like it can give you the the pop of the bottle or the crack of the can or this sipping through the straw.
I've been clean and sober of my Diet Coke habit for a couple months now and I remember how entangled that can be and it can be tricky. So, the goal is just to try to limit that because it will affect your ability to sleep.
5. Turn The Temperature Down. I know people talk about wanting to sleep cold or sleep hot and I think most people that I know prefer that the room be cooler and then their blankets be warm. And that is part in part what science suggests. The recommended temperature for a room for sleep, for the best quality sleep is between 60 and 67 degrees, which sounds really cold to me.
Right now, Dave and I have a room in the upper level of our house. We live in what is essentially or was essentially the attic. When the house was built, this room didn't exist up here and it's hot at night. We only heat the house to about 70 degrees, but that means upstairs it's hotter. And so we have a fan going in. Sometimes we open the windows to kind of let the winter air in. But I can vouch for the, if you keep the room cooler, it's easier to warm up with your blankets than if the room is so hot it's tricky to sleep. So trying to figure out how to maintain the temperature in the comfort zone is really helpful.
6. Implement Relaxation Techniques. Build them into your routine. So maybe that's a hot bath or a hot shower. Maybe that is turning all the lights off. You know, you can right now in with electricity in our homes, we can flip on all the lights and feel like it's the middle of the day, even if it's midnight. So start turning the lights off when the sun goes down so that you can prepare yourself for sleep. It will start to tell your body that it's time to increase your natural production of melatonin, which will help your body prepare for sleep. The other thing that I love at night is a cup of chamomile tea and herbal tea that has no caffeine in it, that is warm, that can help you kind of relax and get ready for sleep.
And along with that, using lavender essential oil if you're into essential oils or even if you're not, um, lavender has a calming effect. I remember I used to use lavender, like bath time soaps with my babies because it would help them get ready for nap time and sleep time to have the lavender in their soap. And I keep a little tiny bottle of lavender next to my bed and at night I rub it on my feet and I'm up on my neck and I kind of smell it, like put it on my hand room, kind of do a little aroma therapy with myself. And that especially because I'm usually right now going to sleep before my body thinks it's time for bed.
I am usually fairly awake and feeling alert when I get ready for bed right now. And then I invite myself to sleep. I prompt the tiredness with getting in bed, using some lavender. I'm reading a book, having my phone put away and like preparing myself to go to sleep. I put myself to bed as if I were my own child, which you know, if you listen to the episodes that I did last year about mothering the mothers, this is what's required.
No one is telling me it's time to go to sleep. No one's saying it's better for your health, it's important for you to take care of yourself. I have to do that for myself and so I have to prepare myself to put myself to sleep just as if I were my own sweet child.
The last thing that is part of this relaxation techniques that I just want to mention is using a meditation app or a meditation sleep cast to calm yourself and to give you something to think about while you go to sleep. I was just talking to Dave a little earlier and he mentioned that last night for whatever reason, he was just, his mind was racing. I've had this happen to me a lot where I just have something coming up or I'm something I'm thinking about, something I'm worried about or something that just happened that I'm kind of going over and over and over trying to, you know, for whatever reason, trying to fix it in my head even though it already happened.
If you find your mind racing is preventing you from getting great sleep, I recommend that you try a sleep meditation. Now this solves two problems. One, it helps you focus away from the racing mind. It gives you some prompts to kind of clear your mind, which is really helpful. That's what meditation generally does and at the same time they're usually these soft soothing tracks that are designed to ease you into sleep. So a lot of time I get in my bed and I am feeling like pretty awake. Like I could go write an article or I could record a podcast or there's lots of things that I could do, but because I tell myself I can also do all of those things tomorrow and my body needs this time, I will lay down and turn on a Sleep Cast, which is a meditation through the Headspace app, which I've mentioned I use and love, but there are lots of free ones, you know, whatever platform you're listening to this podcast on, I guarantee that there are free meditations on there.
Find one that you like and you can just turn it on. And usually the podcast player will have like a timer or the podcast itself will naturally end whenever the show ends. So I will just turn it on quietly next to my bed and close my eyes and do the meditation and I've never gotten to the end of a sleep cast. So the ones in the Headspace app are 45 minutes long and I play it like a little bit quietly so that I have to kind of like really kind of pay attention to it so that I don't get thinking about other things that kind of helps me to play quietly and I am always asleep 100% of the time. So far I'm asleep before the sleep cast has ended so I never have to turn it off. I am asleep by the time it does its job.
Recap
So, um, let me just go through those quickly again. I know I've covered a lot in this show. It's been kind of long and I hope that it has been helpful. I hope that you find a new motivation or interest in restoring your sleep, even if it's just one small change that you make or commitment to get a little bit more sleep, maybe one hour more, or to go to bed at the same time every night or, or release something that you feel is so necessary that you realize now after listening to this show that you might not actually have to do that at all. Or, or at least not every single day.
To create a better sleep routine, here are the tips.
Create a routine. Go to bed at the same time and wake up at the same time as often as possible.
Get some outside time during the day.
Limit your screen time at least an hour before bed and recommended even up to two hours.
Limit your caffeine after lunchtime or other stimulants. You know, all of the different types of stimulants. Try to do those before lunchtime because their effects will last well into the afternoon.
Control the temperature of your room so that's optimal for sleep.
Try the relaxation techniques that I recommended, like a hot bath, an herbal tea, turning the lights off, using a meditation app or some lavender essential oil to help you go to sleep.
Just as the final word on this show, I want to tell you that as I, just from personal example, as I have paid attention to my sleep habits, I've noticed the way that they effect like a domino every other thing in my life because I go to sleep earlier, I'm able to wake up and feel better first thing in the morning. That means that my morning routine is more effective. I'm actually waking up, I'm motivated to eat a good breakfast. I motivated to get ready to go on a run. I'm writing in my journal and doing some morning readings and a meditation in the morning, all because I wake up feeling alert that alertness in the morning comes from going to bed on time.
I feel like I've had a better attitude, a better outlook that I'm able to release stress better, that my decision making and the clarity that I feel during the day. That efficiency and cognition is all heightened and all traces back to the decision to make my sleep matter. I title this episode "Sleep Is My Love Language" because I recognize for the first time in my life that sleep matters so much. It makes me feel better in every way. So I want to invite you to give it a try.
Invite you to create space for good sleep in your life as a building block, a foundational building block for the whole hearted, intentional lifestyle that you are hoping for. If you have big dreams of accomplishing great things or being a great mom are having a wonderful relationship or you know, creating that amazing business or reaching that big goal at the very foundation of your ability to do all of the things that you hope for in your life is taking care of your sleep so that in your day to day life, those wakeful hours you have everything you need in order to be able to accomplish those goals.
So go forth and sleep.
Conclusion
I hope that you have enjoyed this episode. Thank you so much for being here. I'm super excited about these next couple episodes as well. So make sure you tune in again next week and the week after and the week after and all of the weeks after that as we dive into these essential building blocks for an intentional lifestyle.
I also want to invite you, if you are not already a member on Patreon, that you can join us over there and not only get a bonus episode with a worksheet every single month, but also be part of our online self-development digital book club, which has been super-duper fun. So head over to patreon.com/livefreecreative to join up with that program. It's only $6 a month, less than getting chips in case a with a buddy or less than a gym membership. I call it a gym membership for your mind and your life. Uh, you can head over to patreon.com/livefreecreative and join the podcast plus membership.
Love to see you there and I will talk to you next week. Have a great one. Bye bye.