Episode 77: The Untrue Yes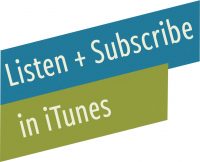 Welcome to Live Free Creative, the podcast that provides inspiration and ideas for living a creative, adventurous, and intentional lifestyle. I'm your host Miranda Anderson, and I hope that each time you listen, you feel a little bit more free to live your life exactly the way you want to live it.
Hello. Hello. How are you friends? You're listening to Episode 77 of Live Free Creative podcast. I'm your host, Miranda Anderson. Super excited to be here with another week, another episode. Today's topic is the untrue yes. Yes, the untrue yes.
This is something that I've been thinking about and noticing as I have observed my own sort of thoughts and behaviors over the last several months. And I think that you might resonate with this idea of the untrue yes.
When I was telling one of my creative mentees–I have a creative mentorship through Patreon and a coach, five wonderful women and really enjoy that process. But I was telling one of them about some upcoming episodes I had planned and I had jotted this one down in my notes as the reluctant yes. And she said, "Oh, is it like about intimacy with your husband?" And I was like, "No."
So I changed the name. It's no longer the reluctant yes. The episode is titled the untrue yes. Which I actually think is a more applicable title. And as I get into sharing a little bit about what this is, how it shows up and how we can avoid it, I think that you will agree that's a better title all around.
But it made me laugh though, so I thought that you'd appreciate that little bit. Okay. I want to start today with a quick peaks of the week and then we will dive right in.
Segment: Peaks Of The Week
If you're new around here, let me just explain really quick. That peaks of the week is a segment where I share just a couple things that I've been really loving lately, and I love to share those with you so I can spread the joy of whatever it is that I'm really into right now.
Having just experienced the Super Bowl this past week, and I had such a fun time coming up with a menu–of course with the help of my 10 year old Milo who is more into football than the rest of us combined. We came up with a good plan for the Super Bowl menu, and I wanted to share a couple of the things that we put together that I really love.
So these are going to be three simple super healthy snacks. Well, I'm not going to say super healthy, I'm going to say feel good snacks so you can feel good about–as far as at least whole ingredients and stuff–that are fun to have when you're having get together as family nights, game nights, movie nights, or any time that you want to just add a little snack to your event.
All of the components for all of these snacks be found at Trader Joe's, but they can also be found at most grocery stores or especially like a health food store. So you should be able to gather these things pretty easily. Okay, you ready? I'm going to share three.
First Super Healthy Snack
So the first one I was telling my mom and my sisters about and they were like, what? How did you even think of that? And I'll have to tell you the truth, I didn't think of it. My good friend and holistic nutritionist, Lina Schwinn, told me about this snack that is:
Olive oil popcorn with dehydrated strawberries in it. We she prepared it as one of our snacks for live free creative camp, which is a creative writing retreat that I host a couple of times a year. This was one of the snacks that she brought to our last fall retreat and it was so good.
So simple as this, a bag of olive oil, sea salt, popcorn, and a bag of dehydrated strawberries. You just dumped them both into the bowl and mix it together and you get this incredible savory sweet, crunchy with the little squish of the dehydrated strawberries treat.
And one of the added benefits is the dehydrated strawberries. They don't have any added sugar anything. It's just strawberries that have been dehydrated down, but they have this kind of dust in the bottom of the bag, like strawberry dust. And it ends up coating the popcorn.
And so you end up with this really wonderful kind of sweet tangy, salty popcorn and it's super healthy and really yum. So that's my first Super Bowl snack that I want to share with you today.
Second Super Healthy Snack
Number two is one of my very favorite late night snack indulgences. And again, it's not like the healthiest thing that you can eat, but it's definitely something that you can feel okay about.
It is a Buffalo blue cheese sweet potato fry stack. Oh my goodness. Okay. So the way that you make this the most healthy is to do it all yourself. Cut up sweet potatoes, roast them in olive oil or avocado oil with a little bit of sea salt until they're nice and crisp on the outsides.
And then you pile them on a plate with Frank's hot sauce. That's my very favorite Buffalo sauce. And then little crumbles of blue cheese. And if the fries are still hot, then the blue cheese crumbles kind of melt into it all. I mean you have to like Buffalo and blue cheese for this to be a dish that you like, and you probably have to like sweet potatoes as well.
But my my extra little bit is adding a little bit of fresh cilantro or chives or both to the top of it and it just like takes it to the next level. Super simple, super delicious and a really good treat. Now if you want to make it easier for yourself and you don't want to roast the potatoes yourself, you can for sure use like a freezer, a sweet potato fry and like blue cheese dressing or whatever. But really easy, really delicious. Okay. That's number two snack.
Third Super Healthy Snack
And my third one I'm going to go with a beverage, and actually I'm going to link in the show notes. My specific recipe to this is on my blog from way back like 2015, I've been making this for a long time and I still love it.
It's a spicy ginger lime soda.
So the way you make this is using fresh ginger and red chili flakes in a simple syrup. And I simmer that over the stove and that makes the really good like sweet and spicy and that kick of ginger like so good. And then I use regular sparkling water, a squeeze of lime in there.
If you want to make it more like a virgin Moscow mule, you can add some mint as well. But then the homemade spicy ginger syrup really elevates the whole thing. It makes it so good.
So there you have it. My top three Super Bowl snacks of the week are a dehydrated strawberry popcorn, Buffalo blue cheese sweet potato fries stack and spicy ginger lime soda.
So if you try these out, I would love to see it and hear what you think. Tag me on social media, on Instagram at @livefreemiranda, and snack on my friends!
Topic: The Untrue Yes
Okay, let's talk about the untrue yes. Shall we? I know it's a little bit of like a nebulous concept, but let me dive in with an example of one of the first places that I noticed this idea showing up in my own life as a mother.
Now I'm going to say that this is something that I've been doing and that most of us probably do unconsciously. You know, forever, like since I was little, probably. But this is about last year. I noticed that this really started to show up in the way that I was interacting with my kids regarding their Nintendo Switch.
The Nintendo Switch
Now, just to give you a little background, I did not grow up as a video game person. We had them at home. I think we had a we, or we might've had an Nintendo when I was really little, but it wasn't really ever part of my own childhood or my lifestyle.
So when my little boy started becoming interested in video games, I was a little bit out of my depth. I wasn't really sure which ones were good or how they would interact or if it was good for them or not good for them.
And so I started to do a little research and also talk to friends and family who I trust and I established that it could be fun for the kids to have a Nintendo that also had some fun video games that were interactive. So I got a Nintendo Switch.
I liked the idea of them being able to take it in the car and use it as a two player and also plug it in at home and use it at home. I felt like it would be versatile and, and really fit our lifestyle and the way that I wanted it to be used and I wanted them to use it, and I got a couple games along with it and I brought it home. It was actually a gift that I gave them for the end of the school year, so going into the summer.
I set up some guidelines around it. One of our guidelines that we had around using the Nintendo Switch was that my kids had to do an hour of reading and an hour of outside play before they used it at all and that they could have a half hour of Switch time–in addition to other screen time, like watching a family movie or watching some other type of programming–and then they could also earn additional screen time.
I found out really quickly that my boys loved playing Nintendo games, which started to become really useful as a motivational tool when I wanted them to do things around the house or I could use that kind of as the motivation for extra chores or incentivize them to help out.
Now the problem came when I started to notice that–even after my kids had finished all of the required guidelines, they had done their reading, they had played outside, and they had maybe even earned some extra screen time–I didn't really want them to play the video games.
I wanted them to choose to do something else, to choose to read some more or to go play with the neighbors or to go ride their bikes. And so even though I was the one who had said yes to getting the video game console–I was the one who had bought it, I was the one who had set up the guidelines, you know, in combination with my husband and our family, like to kind of create some guidelines that worked.
Even when they had fulfilled their part, I was giving them an untrue yes. Which meant that I was telling them that, okay, now it was time, but then I was kind of making them feel bad about it–and I'm a little bit embarrassed to admit this. But I believe that I'm not alone.
I would give them the Nintendo, but then I would also kind of say, well, you know, there are so many other fun things you could do or wouldn't you rather do this or that or I know that it's screentime now, but don't you want to go on an errand with me? Or we could go on a family hike.
And so even though I was telling them yes and they had earned the yes, I was pulling back against my own affirmative, if that makes sense. I was giving them an untrue yes because or or a reluctant yes, I was providing them with what they had earned but then I wasn't letting them enjoy it. I was kind of making them feel bad about wanting to play.
And this I think stems from my own sort of not having a lot of strong feelings about video games being fantastic. I don't inherently have a sense of enthusiasm around video games because they weren't something that I ever really played or enjoyed a whole lot myself.
And so rather than being the supportive and enthusiastic and involved yes–really kind of encouraging and being excited for them in their earning of this screentime and following along with the games that they were playing and having them feel like they wanted to tell me about their triumphs in Super Mario Cart, or whatever, I was giving them a yes and then being a little bit bothered about my decision about the yes.
Okay, so raise your hand if you relate or if you can think about how this might show up sometimes in your own life, the untrue yes. Where you say yes, but then you don't actually support your yes with positive energy and enthusiasm, you say yes, but then you do everything that you can to sort of make people feel bad about it or to be reluctant about it or to be a little distracted by it rather than supportive; you're a little bit critical.
Is that something that you can relate to? I would be curious to find out how this shows up in other people's lives.
I want to share another example that might help kind of clear this up and then I want to share a couple things that I'm doing to help make sure that my yeses are true rather than untrue. So the next example that I want to share, it just happened a month ago when we were in New York city for Christmas.
Christmas in New York City
Dave and I were so excited about this trip to New York City. We decided to do this for our kids instead of give them any gifts, and so they woke up on Christmas morning and they got a golden ticket to take the polar express to New York City, which was actually just getting on the Amtrak, but I made little polar express tickets for it and we went on our train ride to the city and we had so much fun.
It really was a magical trip. I feel like my kids are really fun ages for that. We walked and walked and ate and saw shows and did all of the fun things that we had hoped to do. It was while we were at one of the shows that I noticed myself falling into this pattern of the untrue yes right when we walked in to the Radio City Music Hall for our tickets to see The Christmas Spectacular with the Rockettes.
Of course, right when you walk in there is just swag and concessions and the gift shops and everything all right there. It's like a barrage of additional upgrades to the tickets that you've already bought. Now you can get all of this different kinds of food and and tee shirts and ornaments and all of the things that of course kids are like super enamored by all that stuff.
And they loved seeing it and it was immediate like, Oh my goodness, could we have this or could we have this or I want one of those. And we decided let's find our seats first and then we can, if we have time, let's come back out and look.
So we walked in and found our seats and got settled in, but we had about a half hour before the show started, Plum had to go to the bathroom, which is of course the perfect time. It was actually perfect because the show hadn't started yet. And so I gathered the kids and said, okay, let's go out to the bathroom and let's see if we, if there's anything that we want out there.
So we went downstairs, went to the bathroom, came back upstairs and we're looking at the concessions. We had just had breakfast right before the show and so there really wasn't a whole lot of actual hunger happening. Most likely, there is just the excitement of all of the fun food.
I actually love cotton candy and there were these huge things of cotton candy, red and green cotton candy and I decided to say yes to the cotton candy because that was something that I also enjoyed. I knew they would love it. It was shareable and it was sweet, but also like not going to ruin anyone's appetite for lunch.
And so we stood in line and got the cotton candy. So here was my yes, right? This is my yes, we're going to get the cotton candy, and for the first few minutes I brought this enthusiasm and excitement to it. Yes, let's get it. That's going to be so fun.
And then as soon as we have the cotton candy, I noticed that my first reaction was to try to micromanage everything about it. Who held it, when we were going to start eating it, how we were going to share what the process was going to be.
This is so silly. I know that you're probably rolling your eyes at this example, thinking like who micromanages cotton candy distribution, but you may also be able to relate that. I said yes, but then I also wanted to control everything about it and, and I started to do this thing where I say Plum can hold it, but don't open it. We're going to wait until the show starts.
And we started to walk down and they were getting a little tense because this was confusing. Like why did mom say yes to the cotton candy, but then she's making it a bad experience for all of us. She's not letting us even even enjoy the experience.
And we got to our seats and I realize this was an untrue yes that I had said yes, but I wasn't fulfilling the yes by bringing enthusiasm and excitement to it.
What was the purpose of the show of the trip of the cotton candy? What was the purpose of all of that? Well, it was this connection and family dynamic, like the fun and magical moments and all of the fun of being together and having this experience. And I realized that I wanted to say yes all the way and I don't know why I hadn't.
And so I quickly changed my own mindset and said, "Yeah, let's open it up. We have 20 minutes before the show starts, let's enjoy this." And they all passed it around and, and we took handfuls of it and I myself enjoyed it and Dave enjoyed it and we sat there laughing and talking and, and enjoying the cotton candy and my ability to let go of the untrue yes and really fulfill that true yes of not only saying yes, but then bringing enthusiasm and excitement and support to the yes to follow through all the way to the purpose of the yes in the first place.
It really transformed that experience where it could have been a little bit tense and a little bit silly. It ended up being so fun and we all enjoyed it and the cotton candy was gone by the time the show happened, but maybe even better because we got to enjoy it without any other distraction.
And it actually became a little bit of an experience in and of itself. In fact, as we finished our trip we went around and asked the kids some of their favorite parts of the trip itself, which is just a fun experience. Anyway, I think to reflect on a experiences that you've had with your kids and see what their perspective is, what did they remember, what did they enjoy, and at least one of my kids, I didn't remember who it was, but at least one of my kids said it was so fun to sit and eat cotton candy together before the show started.
And I thought, you know what? It was fun. It was so fun and it could have easily been not fun if I had not decided to flip that switch and recognize that I was the one that was causing it to not be fun for the first few minutes and then kind of brought that back around.
What I have realized about the untrue yes is that a lot of times we say yes when we actually mean no and rather than just saying no, we say yes in order to sort of appease someone or to fulfill one part of what we think we should be doing. And then oftentimes totally unconsciously or subconsciously, we pull against the yes that we've said.
I realized, especially for my kids or in my relationship with my husband, this is really confusing. Why did she say yes and then is doing everything in her power for this not to actually be a fun experience or to support the yes. Why didn't she just say no?
And this is something that I have tried to put myself in check for. If I say yes, whether it's to the snacks or whether it's to the screen time or whether it's to the family trip or whether it's to the helping my husband with a project, I then have the responsibility to support that yes with enthusiasm, with encouragement and with my own positive energy.
That's what yes means. It means affirmation. It means I am going to do what I can. I am going to support this decision.
It's the same thing in responsibilities or when we're offered opportunities. I know that so many of us, especially women, our automatic response is yes and as soon as we say yes to the volunteering position or to the opportunity to do something or other, we feel a little bit sick in our stomachs because we don't really want to do the thing that we just said yes to and so we say yes and then we don't actually support it with enthusiasm and positive energy.
We say yes and then we combat against it, against our own yes.
One way that I've realized that I can get around the untrue yes is first of all to be aware that this is something that I have a tendency to do and I believe many of us have a tendency to do. And so rather than saying yes automatically, I give myself a little bit of space between a decision and making the decision.
Now, I am a quick decision maker and if you listen to my episode about how to become a better decision maker, I think that we all can make decisions, good decisions, quickly, but not without intention. And so rather than having an automatic response, I give myself enough time to determine how I really feel about the thing and if I don't actually want to say yes for whatever reason, then I don't say yes, then I say no and I don't feel bad about saying no.
I think it can be worse to say an untrue yes–where you pull back against it the whole time or you don't actually fulfill your yes with support and encouragement–than it is to say no.
Because at least with a no, your decision is clear and no one has any expectations of how you're going to behave when it relates to that particular decision because you have decided that you're not going to be involved or that you don't want to participate.
One of the webinars in my Live Free From Clutter online workshop, the five week course to creating space for what matters most in your life–one of the webinars in Week Four is on balancing yeses and nos.
As I presented that webinar last week, one of the things that kept coming up was this idea of allowing your first reaction to a presented opportunity to be: "let me think about that for a minute." Allowing yourself just the tiniest bit of space to see both sides, not only the yes but also when you say yes to something, what that means you're saying no to and vice versa.
If you say no, what does that mean? You'll have space to say yes to and to make the decision not only based on the thing in front of you, but also what's behind you on the other side. You know every time you say yes to something you're saying no to something else automatically, but we don't often take both of those sides of the equation into account when we're making decisions and I think we should.
I want you to think for a minute about something in your life that has come to mind as I've been talking about the untrue yes. What is it or is there something you can think of in your own life that you say yes to, but then you sort of work against in the background or you are reluctant about or you say yes to and then you almost sabotage it.
What would it look like to say yes and then follow up with support and encouragement in that particular area in your life? What would that look like? How would that feel?
You know, it's so interesting. I have found that a lot of times for me is I've been noticing this and the nuances of my life that when I say yes and I follow up by truly being in it by truly saying yes, I gained so much. It actually feels incredible to be supportive and encouraging much better than being critical and disparaging ever since I noticed how I was reacting with the Nintendo Switch and my boys.
Now, I will say that it's not a perfect thing still that we still have to, you know, manage our screen time and we're still working on having them have some self control around it, around their own video game usage, but when it is appropriate timing, they've completed the other things that I've asked them to do, it's well within our family guidelines and our screentime rules and they can sit down and play.
It's so much more fun to come over behind them and say, "Hey, let me see what you're doing. I would love to see what level you're on. Show me your guy." I feel like I show up much more as who I really want to be–a supportive, encouraging, involved and uplifting mom–when I say yes and I follow through by supporting that yes.
And on the other side, this is helping me be really clear about no and following through with my no as well. When I say no, it's no longer screen time or that time is over or we're not going to get a treat at the grocery store or whatever it may be.
I feel so much better about saying no and meaning it and not feeling bad that sometimes we say no and that's just life because I know that when I do say yes that I really mean it, that I follow through and support that with encouragement and enthusiasm, it makes both sides of every decision so much better.
Three Steps To Avoid The Untrue Yes
I think there are probably three steps to the way that this can play out in our lives. Okay, so I'm going to give you three steps to recognizing and avoiding the untrue. Yes. In your own situation.
Step 1 – Create space to make a decision
The first one is like I already mentioned, to create a little space to determine whether you want to say yes or no. Determine when you're faced with this decision what yes actually means and what no actually means and allow yourself to make a decision that's true to how you feel that's true to you.
Recognize that an untrue yes is usually a worse decision than a true and honest no. So this just helps us get out of the loop of saying yes to things that we don't actually want to be doing and getting into a place where we are comfortable saying no to things that aren't a good fit for whatever reason right now in our lives or ever.
Step 2 – Show up with enthusiasm
Step number two, after you recognize and decide is to understand what a true yes means and take a minute to recognize if you say yes, if you decide yes, have the right answer: what that means for you, how you show up with a true yes in enthusiasm, support and encouragement.
Maybe it's helpful to write down or to name some actual behaviors or specific ways that that will show up.
So for example, when my boys now have screen time or even Plum, she doesn't play video games but she likes to watch shows on Netflix or on Disney+ when it's screen time and it's inappropriate screen time. This is the screen time that we've decided as a family and we have our guidelines and we have our rules surrounding screentime and it is screentime so this is where yes is an appropriate decision.
How do I show up for that? I show up by not telling them the whole time that they're watching screens that they should be doing something else because it's going to melt their brains if they watch the screens. I'm saying yes by maybe sitting down and watching with them while I fold laundry or or do something else. Maybe by asking them about what they learned during the show or what they're enjoying about it. Maybe I'm enthusiastic by making sure that they have a snack if they want one or that I make it a fun and engaging experience. That is what a yes looks like: saying yes and then supporting that yes.
Step 3 – Feel good about saying No
And number three is that when I say no, I don't have to feel bad about saying no because I know that when I say yes that I really mean it and I don't have to float in between. My yeses sometimes actually mean no and my nos actually sometimes mean yes and it just makes everything so much more clear.
Recap
So step one, give yourself a second to decide what does this really feel like? What does this really mean? What does it entail? And you know, sometimes you may have to play the scenario out to the end. If you're saying yes, what does that look like a week from now or a month from now? What does it actually affect in your life?
If you decide to say yes, decide what that means and how you're going to show up. Like what is the verb of that yes. What is the action of that yes. What is the actual behavior that you will exhibit that supports the decision that you made?
And the same thing with saying no. Say no when it's appropriate for you. This is a personal decision, right? Understand that there doesn't have to be any guilt or shame or feeling bad or reluctance around your now. Because when you're clear with both your yeses and your nos, you are able to show up in truth and really align the actions that you have and the attitude that you bring to your behaviors with your true inner values, with the purpose behind the decisions that you're making.
Not everyone has to understand that. It's okay if no one gets it but you, because this is your life. You're the one who has to either say yes or no and then show up to support the decision that you made.
So I hope that as I've talked about this idea of the untrue yes, that you've been able to recognize maybe there is a place or two in your own life where this is showing up and how you might actually feel a lot better if you are able to be more truthful with your decisions and the behaviors that support them.
Conclusion
I would love to hear if you have personal experience with this or if something that came to mind as you were listening to this show made an impact on you.
You can leave those in the comments of the shownotes livefreecreative.co/podcast or head over to Instagram and find me at @livefreemiranda and let me know what you think about this week's show.
Of course, you're always also welcome to leave a review on iTunes. That's one of my favorite things to go through and read some of those reviews.
I've got one iTunes review that I want to share with you today. Last week, a woman named Ricky left this review on iTunes:
Seriously changing my life. I made the goal to be more intentional this year and started by reading Miranda's book more than enough. After that, I wanted to hear more from her and was so happy to see she had a podcast.
She talks about practical changes we can all make to live more intentional lives. I've been going back and listening to all episodes from the beginning and each one has inspired me to make a change. I'm so, so happy I started listening. She speaks to my soul.
Ricky, thank you so much for leaving this incredible review on iTunes. It means so much to me that you loved my message enough to go back to the beginning and to start listening to all of the shows. My very favorite thing is when you mentioned that each episode leaves you with something that you can do to make a small change, to have your life feel a little more intentional.
Ricky, I want to send you a thank you package for leaving that review. So send me an email miranda@livefreecreative.co and I will pop one in the mail to say thank you so much for taking the time to do that.
Thank you to every single one of you who's listening. I hope that you'll take a moment to subscribe if you haven't yet so you don't miss a show and I can't wait to chat with you again next week. Same time, same place. Have a great one. Bye.