Episode 8o: Cultivating Friendship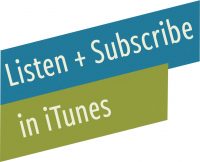 The Live Free From Clutter Course
Hello there, friends! Before I jump into today's episode, I need to let you know that the doors are open right now to register for Live Free From Clutter, the Spring session. The actual course begins on March 2nd. This is my five-week guided intentional living course where you do a five-week shopping pause and then receive weekly lessons, with short assignments as well as live weekly webinars to dive into important topics like:
How to create space in your life for the things that matter most;
How to separate your emotions from your belonging so you don't end up just piling up more and more stuff as time goes on; and
The important things to consider when you're trying to better manage your own personal energy levels so that you can feel good more often in your daily life.
I absolutely love the lessons and ideas that I share within Live Free From Clutter, but you don't have to take my word for it.
Live Free From Clutter Testimonials
I want to share a couple testimonials of women who just recently completed the January course so that you can find out a little more about what it feels like to be inside the course itself.
Samantha said:
I have learned so much over the last five weeks and truly feel like I'm a better person for having gone through this course. I appreciate so much all the amazing insights and tools that were shared. I am excited to continue to implement these things in my life.
Savannah said:
Live Free From Clutter was truly amazing and life-changing for me. I honestly feel like I'm finally stepping into myself and have more time and energy.
Stacy said:
This course is so much more than de-cluttering. If you are wanting to simplify your life and home, stop buying stuff you really don't need, and live your best life, this course is for you. Because this is a guided course, you receive not only the weekly assignments and webinars, but also access to an incredible Facebook community of support so that you don't have to go through any of the lessons on your own.
We stick together as a team for the five weeks of the course and then you have access to the information lessons and recorded webinars forever. You can go back, listen to things again, or if for some reason you have an off week, and you're not able to listen to everything right when it comes out, you have lifetime access to everything within the course.
The doors will close for registration in between sessions, so you have between now and March 1st to log in and register for Live Free From Clutter if you want to join us from March 2nd to April 6th.
If it feels like you could use a little bit more organization, a little more peace, and a little bit more intentionality to the way that you live your life, I invite you to check out all of the details, visit the show notes for a direct link to the course page where you can find out everything you need to know, and sign up to join me on this intentional living journey.
Introduction
Welcome to Live Free Creative, the podcast that provides inspiration and ideas for living a creative, adventurous, and intentional lifestyle. I'm your host, Miranda Anderson and I hope that each time you listen, you feel a little bit more free to live your life exactly the way you want to live it.
Okay, friends. Welcome back to the show. Here we are, Episode 80 of Live Free Creative Podcast. I absolutely love creating this show. I hope that that comes through in the episodes that I share with you week after week. It's really, really fun to be able to deep dive into some of these topics, ideas, and thoughts that I have on how we can all live a more creative, adventurous, and intentional life.
Today's topic is cultivating friendship. When I first wrote this down months ago (I planned my episodes out a couple months ahead and I wrote this down as kind of a followup to Episode 3: How To Make Friends As An Adult, which has been one of the most highly downloaded and listened-to episodes. This tells me that a lot of us are looking for friends, even in our adult stages, and that there's still room for us to create friendships that are meaningful and lasting in our everyday life.
And I absolutely feel that myself. You know that I don't live near family and we've moved relatively frequently throughout our adult lives. And so everywhere that I go, it feels like every couple of years I start this pattern over of making new friends and then cultivating those friendships.
Today I want to talk about cultivating friendship, but as I started to really outline this topic, I realized that I didn't want to just talk about friendship with friends, that I also thought it was important to talk about friendship with our family as well as friendship with ourselves.
I'm super excited to share some ideas on how to cultivate friendships in each of these three arenas in our lives. But first, how about a little segment? It's been a while since I talked about one of my odd jobs.
Odd Jobs: Medical Translator
A lot of you know that I speak Spanish fluently. That's one of the skills that I picked up along the way in my life. Living in Costa Rica, spending some time doing a study-abroad in Mexico, and serving a mission for my church in Argentina, somewhere in the middle of that I got a job as a medical translator.
I knew at the time that I was interested in the medical field, although I hadn't yet gone to nursing school when I had this job. Actually looking back, it should have been an indicator to me how I would feel about nursing within the hospital.
I do not love the hospital and although I really, really, really enjoyed the Spanish aspect of the translation process, it wasn't the best fit in the whole world for me to be in the hospital as a medical translator.
However, one of the huge benefits of this job for me was the connection that I formed as I was able to provide access to conversation and information to people who wouldn't otherwise have had that ability.
I was called in to translate for patients who are native Spanish speakers in the case where the or doctors who needed to provide care to them did not have any Spanish medical training themselves. So it was really cool to be able to bridge the gap in conversation and communication as an interpreter between both parties, the doctor and the patient.
As an interpreter, my job was to be the voice for both the patient and the doctor or nurse. I would sit in the room during whatever exam or treatment was happening and translate for both sides. When the doctor would speak to the patient, I would speak in Spanish, the words that he had shared and then when the patient was responding, I would tell the that information, communicate those same words and emotions to the doctor in English.
Conveying Words and Emotions
I had several truly amazing experiences in this role as a Spanish medical translator and a couple really hilarious ones. One thing that was really interesting to learn during my training was that I was not only supposed to try to convey the words as closely as possible as I could in the interpretation, but that I was also supposed to try to convey the same emotion.
For example, if a patient was in a lot of pain as they were saying something to the doctor, I was supposed to interpret those words using the same tone and emotion that the patient him or herself had been using.
There were a couple of times when the patient that I had been interpreting for was in intense pain and it was really an interesting practice and an exercise in empathy to not only be saying the words the patient was saying but also to try to convey the same feeling that the patient had.
An Embarrassing Experience
As I was sharing that with the doctor or the other medical professional, it was in one of these scenarios when one of my most embarrassing experiences as a professional happened. It's funny now looking back, but at the time it wasn't very funny. And it was a little shocking for everyone.
The patient who I was interpreting for or between with the doctor was a burn victim and he was in the hospital to have his dressings changed on his wounds. Now if you don't have a lot of experience or haven't heard a lot about burn wounds, they're really intense.
The regrowth of skin and scar tissue on, well, really anywhere on your body is really, really, really painful. There's just so many tiny nerve endings in those areas of our body and especially over a large area.
Heading into this room already was going to be super intense because it was a burn wound and it needed to be debrided, which means that the layers of scar tissue and affected tissue that was kind of dead needed to be taken off before the wound could be wrapped back up. This is an incredibly painful process and it's also a very stinky process because unhealthy flesh doesn't smell very good.
It was a little bit of a recipe for disaster for me as the Spanish medical interpreter, who also, by the way, not at the time, but now it's so funny looking back that I, after all of this, I still decided to go to nursing school and become a registered nurse even though I'm kind of a hospital lightweight.
So I'm sitting in the corner of the room interpreting the very, very intense, painful comments of the patient to the doctor and the doctor's very kind, gentle responses and some of the things that the patient was yelling tearfully as his wound is being debrided and treated. And I am in the corner of the room that, you know, this like room that is filled with crying and terror and pain and then the smell of burn, burned flesh and scarred tissue at some point.
Interpreting From The Floor
Mid sentence–as I'm interpreting this really painful comment–I totally pass out. I fall against the wall. I was sitting down, but I leaned against the wall and I fell to the ground and the next thing I knew my eyes opened and I was staring horizontally along the floor. Like I had fallen to the floor and I was looking across the floor and I could see the feet of everyone who was over on the other side of the room taking care of the wound care.
And I didn't really know what to do. And so I just continued to translate and because what was happening with the patient was so intense. Of course it was no big deal that I had that I had fainted and I didn't really need any care or treatment. But it was so interesting because there was so much involvement happening over there with the wound care that I just continued to translate from the floor.
So then instead of sitting in the chair in the corner, I was laying on the floor in the hospital room communicating both the explanations and the care of the doctor as well as the pain and the terror of the patient from the floor in this hospital room.
Still Followed My Dreams
And at that point you would have thought that I would realize that maybe nursing wasn't the best option for me, but I went ahead and followed my dreams of becoming a registered nurse–regardless of how much of a lightweight I was in those situations.
Now, even though I fainted, and even though that was just kind of an embarrassing, ridiculous story and situation, it really was so wonderful to be able to help create a bridge in communication between the medical professionals and the patients who, especially in the really intense ones, it is so important to be able to have your voice heard and your actual words heard and to be understood as a person.
So I was really grateful to be able to have that opportunity even though not every single day on the job was a walk in the park. That my friends is one of my odd jobs.
Main Topic: Cultivating Friendship
Now let's talk about cultivating friendship. Friendship with yourself, friendship with your family, and friendship with actual friends, people outside of your own individual family circle.
A couple notes that I have on friendship in general are that friendship doesn't always have to be a two-way street. We often think about friendship as being completely reciprocal, but I want to talk today about the friendship that you have in your heart that you cultivate with other people regardless of what they do for you, because we can't control that.
And so today in the show, as we talk about cultivating friendship, I want to talk about only the things that you can do within your own control, the things that you have power over in order to cultivate friendship with others.
Now you may decide if a friendship is not being reciprocated in the way that you want it to, or the way that you hope for you may decide to change how much energy you're putting into cultivating that friendship. But regardless of what others do, we get to choose how we think about our relationships with others and and how we act within our relationship with others.
And so we're going to focus today on the friendship cultivation that happens within our own lives and within our own hearts and minds. The ways that we can build up friendships with ourselves, with our family, and with others in meaningful ways.
How Can My Friendship Help Others?
Now, this may sound counterintuitive after what I just said, but one of the first things that I wanted to share was that we often approach friendship from a place of what we want to get out of the relationship: "I am lonely," "I need someone to talk to," "I need someone to come over to my house and hang out with me," "I need to have someone to call to go to the movies with," and we approach it from a place of what we need.
And while I do think that there is something there and I totally get that and I understand that, I've noticed that lately in my life when I approach friendship from what I can do or offer for someone else, how I could fulfill a need in their life that automatically fulfills a need in mind.
An Example Of Flipping The Script On Friendship
A recent example of this is that a couple of weeks ago I threw a birthday party for myself. It was a Galentines Day craft party because I love a craft and it was the day before Valentine's day. So it just kind of all meshed together.
As I was putting together the guest list and trying to decide on just a little handful of friends to invite over to my small house for a craft night. One of the things that I had come into my mind was who of my friends or people that I'm acquainted with might need a craft night in their own life. Not only as someone fun to invite to my party, but who of the people that I know can I think of that this is something that they might really benefit from.
Just being able to get out with some friends for a night and spend some time away from their own kids and enjoy that camaraderie. And it was really interesting.
As soon as I switched the lens from who do I want to invite to my party, who are my friends who like me a lot, to what are some of the women in my circle of influence and acquaintanceship that maybe aren't my closest friends, but that I would like to get to know a little better and be that they might be interested in getting to know people a little better. Maybe they were newer to the area or that we were just getting to know each other or that they have young kids at home.
One of my friends that I invited has a just a couple-month-old baby and she was the first one to arrive on my porch. And she, when I opened the door, she had this huge grin on her face and she said, "Miranda, this is the very first time that I've left my baby and I'm so excited to just have a couple hours." She felt like that feeling of I have both of my arms and my hands and I am not responsible for any little children for the next couple hours.
I was so happy to have created a space that not only fulfilled my wants and needs of companionship and celebration, but also in thinking about what could some of my friends want and need in their lives. And how could what I'm doing also benefit them. And thinking about it from that kind of opposite direction was really helpful and really fun.
So I think sometimes trying to just flip the script on friendship, especially when we're feeling lonely or when you know if you've moved to a new place or you've started a new new job or you have young kids and you don't have a whole group of friends that you can call. You don't have this kind of natural group of people to hang out with.
It's really easy to start thinking, "I wish someone would invite me. I wish someone would reach out to me. I wish someone would fulfill my needs as a friend." And when we flip that into "How can I reach out to others? How can I invite someone over to my house? How can I create a scenario where we could meet at the park with our babies that would also fulfill the needs of others around me in a meaningful way?"
And at the same time you get to cultivate these friendships and spend time with people as well.
Getting To Know Someone
The next thing that I wanted to say just generally about friendship, whether it's with friends or family or yourself, is the importance of really getting to know someone. Not having this surface level friendship where you don't feel seen or understood and the other person doesn't really have space to be seen or understood.
But cultivating friendship to me means that you are actually discovering someone, that you're creating space for them to share who they are. You're asking a lot of questions and you're finding out what this person's loves and what are the things that fills them up. Recognizing that as you get to know your friends, that you're better able to support and encourage them in the things that are happening in their lives. And you know how to be a good friend when you understand someone.
So those are the two points that I wanted to share generally about friendship itself. So the first one is to consider how can you be of service in the friendship and how can you help fulfill someone else's perceived needs. And the second one is to really get to know the person, try to understand them at a level that will be meaningful to both of you.
Healthy Friendships
Now before I jump into dividing cultivating friendship up into the three categories I talked about: self, family, and friends, I wanted to share a really interesting list, a commentary on how to know when you're in a healthy friendship, from one of my friends online, Sydney Liann, who was a fashion blogger for years, and now she's a mom and an online influencer. She did a really interesting commentary on Instagram about friendship. And I thought it was really interesting these points.
So even though I'm focusing on the idea of cultivating friendship from a personal place, I really liked her guidelines as to know whether or not the friendships that you're currently in are healthy and supportive and what you need in your life.
So I'm going to read this list and I just want you to think about it.
The friendship leaves you feeling nourished instead of drained.
You feel like you can be real and honest with this friend.
The relationship is mutually empathetic.
The feeling in your body remains a positive and or neutral state when you see this person's name on your phone.
In an argument, you feel that your side can be heard.
The relationship has boundaries that allow you to feel comfortable.
You look forward to and or feel neutral about your interactions with them.
What's important to you is also important to them.
You feel emotionally supported in good and bad times.
Those who love and know you best also feel good about the friendship.
All of your feelings are accepted and safe with this person.
Now, something that was really just interesting for me as I read Sydney's list about the healthy friendships, is that I was recognizing that I don't have any friendships that don't fall within these boundaries. I think that's a good thing that I couldn't see in my own personal life any negative friendships or unhealthy friendships.
Part of that may be that I don't have a whole lot of super close friendships in general in my life right now. I have lots of friends that live far away that I keep up with, mostly digitally, and I have a handful of fun friends that I spend time with, but I don't have a whole lot of really deep close relationships at this point in my life other than my family.
Letting Go Of Relationships
And I actually feel super fulfilled with the relationships that I do have. But there was such a physical and emotional response that I had to these points that I thought it was important to share just in this discussion about cultivating friendships that if you don't feel those things and some of the relationships that you have, if you don't feel like you're supported or you don't feel like your voice is being heard or you don't feel like you're understood, that it's okay to reevaluate those friendships.
So at the same point where you can cultivate new friendships, there also may be times in your life where you need to, for one reason or another step away from friendships for a time, or maybe even forever, and that's totally okay.
As we move throughout our life with intention that will cause us to continually be reflecting on what is working for us and what isn't and it's okay to decide that some friendships work better at some times in our lives and that they may have run their course and that other friendships can be new and sprout up and move forward with those.
So just in case any of you are experiencing some difficult friendships in your life right now, I thought that it would be interesting to share those points that I found to be quite insightful.
How To Cultivate Friendship With Ourselves
Okay. Let's move into the three different specific areas of cultivating friendship that I want to talk about with you today.
The first one, and I intentionally put it first because I think it often goes last in our lives and so I decided to move it up the list. The first one I want to talk about is cultivating friendship with ourselves, you being friends with you. As I thought about this, I had three particular ideas that came to mind.
Spend Time With Yourself
The first one is that it's really important to spend time with yourself. Just as it's really hard to assume that you're going to have a great deep relationship with someone that you never see or talk to, we often put ourselves last on our list of priorities as far as creating space and time for ourselves.
I think spending time with yourself can be as simple as going on a walk or sitting on a couch or a hammock and reading a book. It can be having the boundary of making sure the bathroom door is shut and locked when you go to the bathroom so that your children–if you have children–don't come in so you just have some space.
Really it's about making time for you to be with you without anyone else around. And especially if you are a newlywed or a a mom, especially a young mom, that time can be really hard to find. But I think that it's worth it because one of the best ways that we cultivate friendship is by spending time with people. And it's so important for us to be friends with ourselves, to get to know ourselves and to enjoy ourselves and to like ourselves.
So the first thing I have as far as cultivating friendship with ourselves is time, spend time with yourself.
One of the things that I mentioned a while ago on this podcast was that I love to take myself on dates and I will often take myself to a movie at night when Dave gets home from work and we finished up dinner and the kids are getting ready to do bedtime and I'll head off and just go to a movie by myself because I like going to movies and I like spending time with myself.
I also take myself out to lunch once a week and go on a walk with a dog by myself with my phone off and my headphones out.
The more time I spend with myself, the more comfortable I am with who I really am and the more I understand my own personal value and worth as an individual. How it doesn't depend on my accomplishments, how it doesn't depend on my clothes or my house or my family or my status or my money, how I just like you am unique and valuable and divine. The understanding and the confidence that comes with that has been a result of the practice of spending time with myself.
Another way that I love to spend time with myself is through meditation and I've talked about this a lot on the podcast. I started meditating regularly last year and it has absolutely made a quantifiable difference in the way that I feel. I feel measurably better, more peaceful, more calm, more satisfied, more fulfilled and more grateful as I spend time with myself every day in contemplation and meditation.
Spend time with yourself so that you can get to know yourself because I promise the better you get to know yourself, the better you will like yourself, and the more you like yourself, the more you'll be able to like your life and to like other people as well.
Talk Positively To Yourself
The next thing I want to say about cultivating friendship with yourself is to be really aware of how you talk to yourself.
I know there's a lot going on in the internet and social media about self-talk right now and I'm so glad because we do this often without even thinking about it. The way that we talk to ourselves in our heads and sometimes even out loud is unlike anything that we would ever say to a close friend.
Again, this is how as we cultivate friendship with ourselves, through spending time with ourselves, through getting to ourselves, we're able to have the same empathy and understanding for ourselves that we do for other.
Self-compassion allows us to, instead of saying, "Oh my gosh, you're so dumb. How did you not know that? How did you forget that? How did you not do that right?" Or you wasted a bunch of money or you made the wrong decision that we are able to talk to ourselves the way we would to a good friends, we could say "Hey, it's okay. You're still learning. We're going to find a solution. You did the best that you could."
All of those uplifting, positive, encouraging things that we say to our friends, those are the types of things that we should say to ourselves. And that's not us not being hard on ourselves. That's us treating ourselves with the type of compassion that we truly deserve.
People don't learn through being yelled at and through being belittled. That only makes people, including ourselves as individuals, feel bad and not really want to try. We learn through compassion. We learn through encouragement and support. We learn through positive reinforcement, through recognizing what we did right. That's the way that we learn and become better.
And so if we can be very attentive to the way that we talk to ourselves, we're able to form a better relationship with ourselves.
Do Things You Enjoy
The third point that I want to make about becoming friends with yourself or cultivating friendship with yourself is to do things that you enjoy.
I sometimes feel like a broken record when I talk about this on the podcast: Do the things that you love. Spend time engaged in the activities that light you up and that fill your soul. Just like you grow in a relationship with another person when you spend time together doing things that you enjoy, it's the same thing for yourself.
When you spend time with yourself doing things that you love and enjoy, you will feel better. So that involves the first step of creating space and time to spend with yourself and also using it to do things that you really love.
It doesn't matter what you love, you could love baking, you could love reading, you could love putting together miniatures. You could love woodworking, you could love doing complex math equations. I don't know.
Whatever it is that lights you up, make sure that you create space for it in your life. That is one way that you can build and cultivate a friendship with yourself is by encouraging and supporting yourself in the things that you really enjoy.
Cultivating Friendship With Your Family
Now let's move on to cultivating friendship with your family.
I noticed on Valentine's day that a couple people that I know had shared sentimental, mushy lovely posts about their husbands by saying something like, "I love him and I like him." And that is where the real secret to happiness lies. And I thought, yes, of course.
Loving our family is something we sort of take as a given. And I know that it isn't. I know that a lot of people have to work really hard to love certain people in their families, but we sort of feel this deep, you know, settled connection to our families that I think we often call love.
But beyond that, beyond the love that we feel for our families, are we cultivating friendship with the people in our lives who are related to us? Are we friends with our spouse? What does that friendship look like? Sometimes I know in romantic relationships start in a whirlwind and then they settle in and they don't necessarily have a foundation of friendship that goes beyond the romantic relationship.
How friendship and romance are different is something that's interesting to evaluate in your own life and relationship, and how can you build a friendship into your romantic partnership, in your marriage.
And we can ask the same question for those of us who are parents, are we actively cultivating friendships with our children as individuals? Not just as like the kids. I know that a lot of times I thought of my kids through the lens of: it's time for the kids to go to bed, or the kids need to get to school, or I have to go pick up the kids from lessons.
But they're individual people. Do we get to know them and spend time with them and and love them and like them as individuals?
So I want to go into each of these things really quickly, both with our spouse and then with our kids.
Our Romantic Relationships
Let's talk first about our spouse or romantic partnership. I remember when I was leaving my mission, I was a missionary for my church in Argentina. And one of the things that the president who was the leader of our mission told us as a big group before we all went home, was that his marriage advice was:
Get to know your spouse and how he or she needed to be loved, and then to love them that way.
And then to get to know them again and how they needed to be loved, and then love them that way.
And then get to know them again and how they needed to be loved, and then love them that way.
And at the time I remember thinking he's just talking himself in circles. I didn't understand what he meant. And I do now after 13 and a half years of marriage, I understand what he meant and what he meant was that as we grow and change, our spouses also grow and change.
Continue Getting To Know Your Romantic Partner
It doesn't matter that we're married. You don't marry a person and then they stay the same that they were when you married them forever. And I always think it's funny when people in relationships said, "Oh, we just grew up to become different people." And I'm like, yeah, of course, it would be crazy if you stayed the same person that you were when you were 25 and now you're 40. Of course you grew up and changed.
The key to being friends with your spouse and continuing to have a wonderful, romantic relationship is getting to know them as they grow and change. Getting to know the things that they are enjoying right now, their likes, their new hobbies, the things that they want to spend time doing, their priorities and values.
Those things can shift and change over time. And that's okay. That's to be expected. The things that are your number one priority when you're 25 are definitely, at least in my case, they're definitely not my number one priority when I'm 37. The way that I spend my time when we got married and the way that I spend my time now is totally different, and that is part of the evolution of our relationship.
So in order to maintain and cultivate a friendship with your spouse all along the way, it's required to continue to get to know them as a new person all along the way. Something that's so wonderful about these romantic long-term relationships is that, not only do you get to know and love and like the person that your spouse is today, but you also have the history of understanding where they came from and what are the experiences that they've passed through and all of the learning that's gone on behind the scenes.
You've just had a front row seat to all of that and I for one, just think that's incredible. It's such a privilege to have someone that you have a close romantic relationship in your life that you also can be really, really good friends with. It can be the person that you want to confide in, the person that you want to share things with and that you want to support and encourage in their pursuits as well.
So get to know your spouse as a person today. Not the person that they used to be, but the person they are now. And one of the cool ways to do this is through a connective journal, something like Loom Journals. This is not sponsored by Loom by the way, but they just released a connective journal that is for spouses.
There are pages where you answer questions and pages where your spouse answers questions. But it's a shared journal. So you get to know each other as you answer some questions together. As you go back and read what the other has written. It's just a way to physically write down the answers to some of these probing questions and these get to know you questions so that you can continue to cultivate a friendship with your spouse, which I think is really, really important and really cool.
So I'll link the Loom Love Journal in the show notes so you can check that out if it's something that sounds like would be helpful in your own relationship.
Spend Time With Your Romantic Partner
The other point that I have to make about cultivating friendship with your spouse is the same as what I talked about in the cultivating relationship with yourself. And I will talk about it again when I talk about cultivating friendship with people outside of your family.
Are you spending time with this person and not time passing as ships in the night where you kind of high five as you both go your separate ways? Or are you intentionally creating time to spend together where your responsibilities are left behind for a little while?
And it's not just a planning meeting, it's not a budget meeting, it's not putting the kids to bed, it's time to spend together enjoying each other's company and getting to know each other and having shared experience. Dave and I have done Saturday date nights for now longer than I can remember. I think we started doing them when Milo was a baby. So over 10 years of weekly date nights. That time is so precious.
We spend a lot of time together during the week. I'm really lucky that Dave's job is relatively flexible and he's home in the morning as we get the kids ready for school together and then he comes home for dinner and we have dinner and can run errands together and we can watch an episode or two of a favorite show or just stay up chatting in bed.
We are able to spend a lot of time together during the week and we still set aside those couple hours every Saturday night to go on a date so that we are sure to have some specific time to cultivate our friendship and our relationship. That's been really meaningful to us.
If you want to do that in your relationship and you feel like you don't know how, I want to invite you to listen to my episode that I did with Dave. It's Episode 10: Making Space For Your Marriage, and we also give some tips on how to get free babysitters so you can listen to Episode 10 if you need to create a little bit of space for friendship within your marriage.
Cultivating Friendship With Your Kids
I want to talk for a second about cultivating friendship with your kids. Something that I realized a couple of weeks ago was how incredible it is to have one on one time with my children, especially now that they're a little bit older and they can have full conversations with me and I can ask them about school and about their friends and about their hopes and dreams.
During the weekend of my birthday, I mentioned a couple episodes ago that I needed to do a trip to IKEA and then I needed to do another trip to IKEA. So those are two separate like five hour round trips. The first day I took my lo with me and we made it just kind of a mom son afternoon of driving down there, chatting in the car and then we had lunch together at IKEA and we bought the things we needed and then we did the drive back and it was so fun to just again, here's the common threads, spend time with Milo, ask questions about his life and find out more about him, get to know him.
Right now as a 10-year-old, I found out about his friends at school about a girl in particular that he thinks is pretty neat. I found out about some of the things he is enjoying and also not enjoying about schoolwork. I found out about things that are going on in his extra extracurricular life and some goals that he has there. It was really meaningful to get to know him as he is right now separate from the other children.
Lucky me! The next day I got to take Eliot on the same trip down to IKEA and back and I got the same wonderful experience. Totally different because as you know, if you have children, they are so different. One from another. The conversation style was different. The types of things Eliot wanted to talk about with me were totally different and I feel like I'm able to get to know my kids as people, as individuals on a really fun level when I spend time with them one on one, when this episode goes live, I will have just gotten back from my first one on one girl's trip with Plum.
I took her to Portland, Oregon to visit my brother and sister-in-law and my new niece. This trip is another example of spending one on one time to cultivate friendship and spend time not in the role only of mother, but also a friend and of companion and of supporter and encourager for our children. And also spending time to go visit my brother and my sister-in-law and my niece is another great example of cultivating friendship within our family, not only with our spouse or with our children.
Spending time to be in the presence of our family can be really wonderful. I truly believe that we'd like people more. The more time that we spend with them and the more we're able to get to know them without expectation, without wanting them to do anything for us or expecting anything in return or even expecting anything specific from them.
Just spending time and getting to know people on this level of humanity and a curiosity for how we're all so different and being so interested in the different types of lifestyles and priorities and values that we all have when it comes to our families. I think that just a level of intention, thinking about our relationships not only as familial but also as intentional friendships can go the extra mile in the way that we act, how we support and encourage how we speak to how we spend time with and how we think about our relationships with our family.
We don't only have to love them, but that we can also like them. And that comes as a result of getting to know them and spending time with them.
Consider Your Own Relationships
I want you to just consider for a second in your own life, a family member, whether it's your spouse or whether it's one of your children or all of your children or whether it's your parent or a brother or sister or a cousin, someone that you recognize as part of your family that you would like to have a more developed friendship with that you could cultivate a friendship with that is beyond your relationship as a family member and just you just brainstorm that a little bit.
Think about how you could spend time together, how you could get to know this person a little bit better and how you could not only love them because they're your family, but also like them because you know and understand and want to encourage them in their life.
Like I said at the beginning, the more that we do that, the more that we are able to feel the reciprocation of that, not necessarily just because the person is going to give us back those same feelings, but because we get to feel the feelings that we have. When we love someone, we are the ones who feel the love. When we support and encourage someone, we're the ones feeling the emotion of support and encouragement within ourselves. I know that's can be confusing if you're not used to that language, but understand that our emotions live inside of us, so the more positive emotions we share with others, the more we get to feel in our own life.
Cultivating Friendships With Our Friends
Finally, I want to just share this last category of cultivating friendship with our friends, with actual people that are not ourselves and that are not our family members but people in the world that we want to feel connected to.
I already in this episode referred you to Episode 3 of Live Free Creative Podcast, which is about making friends as an adult. And so I think that if you haven't listened to that, that can be really, really relevant here because I walk through 10 ways to make friends as an adult.
If you're in the very beginning stages of friendship in a new city or a new job or just that you're kind of shuffling, or maybe in a new stage of life and you're interested in making more friends. And so a couple of the things that apply in the basics of making friends also apply.
When you have made initial contact, and you are wanting to cultivate this friendship, think about the word cultivate.
I probably should've talked about this in the beginning, but as you think about the word cultivate, it's often used in gardening and planting to capture the idea of choosing what you want to grow and then putting the energy and time and resources into growing it.
This is what we're talking about when we talk about cultivating friendship. Choosing not kind of willy-nilly, just having things pop up all over, which they happen to do sometimes in our lives. And that's great. Like gardening, friendships are cultivated. And if you are thinking in your life about how you have a bunch of friends but you don't think you put in a whole lot of work, maybe you didn't, maybe you were the recipient of the cultivation.
Maybe someone else is always inviting you or calling you or reaching out to you. And so you're becoming a friend by default and you may enjoy, totally enjoy that. And that's wonderful.
If you want to cultivate more friendships or different friendships, however, it's really nice to put yourself into the driver's seat or the gardener seat of the cultivation.
Continually Invite
The first tip that I have for cultivating friendships with adults as adults, is to continually invite, and this is what I talk about with my birthday party. This is one of the major things that I talk about in Episode 3. Everyone wants to be invited.
We all love the feeling of being invited to something, even if you don't always want to say yes, it feels good to be invited because you feel acknowledged and you feel seen as a person and you feel desired or wanted. You know your presence is desired. That is a really good feeling.
Inviting people to spend time with us is a really powerful way to cultivate friendship.
I don't think that I'm a busy person. I am a person who has a lot of different things happening in my life. Between work and volunteering for the PTA and raising my children, planning vacations, volunteering for church, I have lots of really fun things happening and I also have space and time in my life to spend with other people, to connect with other people in intentional ways.
Even if you have a lot on your plate, you can create space to cultivate friendships. You have to first decide that that's a priority and that's something that you want to do, but I know that there's always a place to invite people into your life.
Think of things that you're going to be doing anyway and invite people to participate in them. Maybe that means having people over for dinner. Maybe it means inviting friends to meet you at the park when you're going to go to the park with your kids. Maybe it means calling someone up to come on a family hike with you on the weekends.
Create Connection
When you regularly do your family hikes, just adding them into part of your regular routine as you invite people, you naturally move into the second tip that I have for cultivating friendship, which is to create connection.
Connection happens when you spend time engaged with someone. It's really, really wonderful when that can happen in real life.
One example that I have from my recent life is that I started a book club here in Richmond because I wanted to get to know some new moms in my neighborhood. I thought that there would probably be women who felt the same way, that they wanted to spend time together, that they wanted to read some new books and it's been really fun.
It's been going for about six months now and every month we all come together and have some treats and discuss a fun book and connect, spend time chatting and learning about one another and discussing topics that we might not otherwise get to discuss because of the connections that are formed during that planned book club.
When I see these women, the members of my book club out on walks in my neighborhood or at school drop off. I feel like I know them already. I know them. I'm friends with them and I'm able to then continue the conversation on just our regular day-to-day life, which is really fun.
Another idea that I have is to invite people to do new things with you, so maybe you want to take a class at the local community college or art center. Maybe you've been interested in trying out a new bike path nearby. When you have something that you haven't done before or that it's new to you, it's really fun to invite people along in the doing of something that you haven't done before. Something new.
You're able to connect on a deeper level than if you invited someone to do something that isn't new for both of you. That's just a fun kind of relationship tip that as you do new things or fun different things together, you're able to form even deeper connection than you would otherwise.
A couple of weeks ago, Dave and I were at our date night. We had just had a fantastic dinner and we wander down the street from the restaurant and went into the lobby of one of our favorite hotels here in Richmond, which is called Quirk. It's just down on the corner downtown and it's this beautiful, really funky hotel.
And at night the whole lobby turns into a restaurant/bar. So we were able to find some cozy seats over by the window and just order hot chocolate to sit and continue our conversation. We just sat and chatted for a couple hours and it was so wonderful to just have a cozy hot cocoa in our hands and sit in these really comfortable seats downtown and this beautiful lobby.
As we were sitting there chatting, we noticed a group of women come in who were all dressed as flappers. They were dressed in sequins and had headbands with feathers coming out of them and fishnet stockings and we were a little bit amused. But it was also really fun to see this group of women–I'm going to guess they were in their late twenties–who knows what they were doing.
Honestly have no idea if there was like a flapper convention happening downtown somewhere. Or if it was like a bachelorette party for one of them. I have no idea. But it was really fun to see how, because of their shared unique dress, it was obvious that they were together as a group, and that they were doing this fun thing together.
It was obvious that their friendship and connection was growing and you could just see how they felt supportive and encouraging of each other and they were having fun taking pictures and little poses and I just thought, "Oh this looks so fun." And it also looked like a really connective experience.
So thinking outside the box about how to be able to get together to do things that are really interesting and different with your friends, that is a great way to continue to cultivate friendship with people who you already know and like.
And the final point that I want to share today in this just broad discussion about cultivating friendship is to consider and think about those people in your life that you care about as friends, even when you're not with them.
And whether that looks like sending a text message that says you were thinking about them. Or oftentimes I'll send a little package or send some flowers or cookies or something to someone who I know is having a hard time or who something special has recently happened to to say congratulations.
Just keeping those people at the front of your mind and reaching out to them with thoughtfulness is a really fun way to cultivate friendship. Especially right now where there's this incredible accessibility of ways that we can reach out very conveniently.
Whether it's like grabbing a quick something on Amazon, like a book on Amazon and sending it to someone and it will just be dropped on their doorstep. Maybe you've seen that company called BrightBox, I think it's called BrightBox, where there's these little cute boxes in their design. They're like $5 to $8 each including shipping and they're designed to just brighten someone's day.
Also, it takes about five minutes to create a Starbucks gift card to be delivered digitally. Just sending someone $5 in a Starbucks gift card with a little note that says, "Hey, I'm thinking about you. I wish I could be there to grab a drink with you."
Those types of things, just the thoughtfulness and consideration that we can bring to a friendship enables us to be even closer to people than we otherwise would when–and this goes back to my very first point–friendship is all about the things that we can control, not about how we hope that other people will do a bunch of things for us or how we hope that we will be loved and understood and cared for, but the love and understanding and care that we get to feel as we create that friendship and relationship within the realm of our own control with others.
As we reach out in love and thoughtfulness to others, we get to feel all of the incredible love and thoughtfulness within ourselves. We also develop this closeness and connection that wouldn't otherwise exist because the other person is able to recognize that we care and that we're there for them. It can be really easy to get wrapped up in the idea of wanting friendships so that we feel like we are supported and loved.
And I know that for me it has been a huge shift in perspective to consider my friendships opportunities for me to reach out and love and care for those around me and to invite and to provide a service and to just love people, to celebrate people, to encourage people.
That has been really transformative in the way that I see friendships and I don't feel quite so lonely. I don't feel quite so abandoned. I don't feel quite so stuck because there's so much that I can do within my own realm of control to cultivate friendship with those around me and with myself.
Conclusion
As I close out this episode, I just want to invite you to create a little bit of space here for you to consider. Which of these ideas resonated most fully with you? Was it working on creating and cultivating friendship with yourself? Was it working on cultivating friendship with your family, whether that's a spouse or a child or your parents, or was it the idea of cultivating friendships with other people, with actual friends out in the world?
I want you to think about some of the things that I talked about and that you learned today and choose one to put into practice, whether that's writing down a date that you're going to take yourself on this week to spend some extra time with yourself, whether it's spending a little bit of time connecting with one of your children or with your spouse one-on-one and just getting to know them who they are today, or whether it's putting something on the calendar to invite a friend out to do something that you already have planned or to create something new and experience that you can have together.
Meaningful connective friendships can be some of the most rewarding relationships in our lives and I hope that I've shared some ideas today that have helped you reframe the way you think about your current friendships and your future friendships and have encouraged you to be a little bit more thoughtful about how you can cultivate those in your personal life.
Thank You
I want to thank you as always for being here.
Just a quick reminder at the end of the show that doors are open right now for registration to Live Free From Clutter, the spring session. You can pop over to the show notes livefreecreative.co/podcast to find Episode 80, and I'll leave the link right at the top there where you can just find out everything you need to know about Live Free From Clutter and join me in the program. I know that it will bring an added level of intention of peace and of organization to your everyday life.
Make sure that you are subscribed to the podcast so you don't miss an episode.
If you want a bonus episode every month, join me on Patreon at patreon.com/livefreecreative where for $6 a month you can get a bonus episode with a worksheet as well as access to our digital self-development book club, which is another incredible place to make friends and cultivate friendships.
Wishing you a wonderful friendship-filled week. I can't wait to talk to you again next time.
Same time, same place. Have a wonderful one. Until then. Bye bye.