Episode 83: Creating Calm In Chaos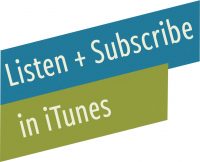 Introduction
Welcome to Live Free Creative, the podcast that provides inspiration and ideas for living a creative, adventurous, and intentional lifestyle. I'm your host Miranda Anderson, and I hope that each time you listen, you feel a little bit more free to live your life exactly the way you want to live it.
Hello, hello! Welcome back to Live Free Creative. I'm your host Miranda Anderson. You're listening to Episode 83: Creating Calm In The Chaos.
How are you? How are you feeling? How are you doing?
That's kind of a tricky question to answer right now with the world in absolute panic over this very real, very serious pandemic of CoVID-19. If you're listening to this episode at some future point, hopefully you can look back and just sort of smile about how it was wild, but we got through it.
However, if you're listening right now, this week in the present moment, you might feel a little bit anxious or chaotic or worried. I admit, I have felt those things too, and I'm working through them and working through them day by day.
Something A Little Different
This episode is different than what I had planned on my content calendar for the podcast. And starting next week I'm going to jump back into my regularly scheduled programming talking about creativity and adventure and intention.
And actually this episode doesn't fall outside of that very much. It's about intention, but it's something that I'm sliding in because I need it and I think you might too.
I'm going to talk about how to create calm in the chaos. How to find a place of peace within the panic.
And there are four very simple tips that I've been using personally–in fact, I'm using them like minute-to-minute in some instances–to make sure that I'm centered and that I'm grounded and that I have a clear perspective of what's happening and how I can react to it or respond in a way that's more meaningful than I might otherwise.
Even when this global crisis has ended and we all feel like we are able to resume a little bit more of our normal schedule and our normal life, there will often be times of chaos or unexpected circumstances or obstacles that arise in our life and these four tips can serve us well through any type of troubling time, so not only a global pandemic but also unexpected obstacles that come up in your life that you are going to need to work through emotionally as well as sometimes physically and finding solutions and things like that.
These four tips will serve you well in any type of chaos. I'm going to share them with you after a quick segment that I like to call Peaks Of The Week.
Peaks Of The Week
I've got a couple of good ones you guys. Today I want to share just two Peaks Of The Week. One is a recipe and the other is a recipe book or a cookbook.
No. 1 – Torchy's Queso
Peak Of The Week No. 1 is a Torchy's Tacos queso recipe. I didn't exactly crack it completely, but I have come up with a look-alike, copycat recipe that is super satisfying.
I'm not going to pretend that it tastes exactly like Torchy's queso, because that is impossible unless you're at a Torchy's Tacos. This one though makes me feel like it. If I haven't tried the real Torchy's queso in a long time, which it has been a long time, then it makes me feel cozy and at home, just the way that Torchy's queso does.
My recipe is a green chili tomatillo queso and it's super simple to make. It actually only has a few ingredients, most of which you probably already have on hand in a regular kitchen. And it's pretty quick and easy and I love it.
I've started making it, pouring the extra into a jar and it keeps in the fridge for a week or two and you just reheat a couple scoops of it as you need. And it's fantastic. I shared the recipe earlier this week on my blog. Find the link here.
If you're stuck at home and you just need a little bit of pick-me-up, this is a fantastic queso recipe and I shared on that post a couple of different ways I like to use it.
Of course it's wonderful for dipping chips into it, but I also have a couple of special ways I like to use Torchy's queso, so you can go ahead and find that information on my blog if you want.
No. 2 – A New Cookbook
Peak Of The Week No. 2 is a new cookbook. I adore cookbooks. I really love cooking, and I think I've mentioned on this show that it wasn't until just a few years ago that I started using recipes as they were written, and realized how powerful that is that you can like have all the instructions just right there and you get to make the dish and it turns out the way that it's supposed to if you actually follow the instructions.
I'm a little bit more of a reckless cook than that, but for Valentine's day this year, I got myself a new cookbook at a local bookshop and I absolutely adore it. I've started using it regularly and it has quickly become one of my favorites. I'm going to link in the show notes, this book called Cannelle et Vanille: Nourishing, Gluten-Free Recipes for Every Meal and Mood.
There are a couple of things that I especially love about this. The author is Aran Goyoaga. She has had this blog Cannelle et Vanille for a long, long time. I've been reading her blog for years and years, and so this is her first cookbook that has come out.
It's gorgeous. It's practical. It's down-to-earth. It has very sustainable farm to table type recipes, and they're all gluten-free.
Now we don't eat a totally gluten-free diet at our house. We don't have anyone who suffers from gluten intolerance or celiac disease in any way. However, it's been so fun to try some of these gluten-free recipes. Sometime I follow her suggestion just to sub out regular flour or whole wheat flour for the rice flour or the almond meal, but I've also made some of these gluten-free recipes using all the ingredients that are called for and they are fantastic. They're phenomenal.
Something that I love about that is that I have a lot of friends that are gluten-free, and when I entertain or when I'm hosting, I'd love to have options available for lots of different people. I also love being able to cook in lots of different ways.
The recipes are not all baked goods, but the baking section is all gluten-free, which is awesome, and the rest of them are incredible side dishes and meals. There's a whole chapter that's about a picnic and how to create this really beautiful picnic with vegetable dishes. I love the sauces and some simple things like creating sourdough starter or creating creme fresh or homemade mayonnaise. And it has really, really good basics and starters in there.
It's a phenomenal book. I absolutely recommend it. I will link it in the show notes (see above) and I will also link in the show notes to my podcast on Minimal Meal Plans where I talked about a couple of my other very favorite cookbooks. So if you're in a little baking or cooking mood and you want to scroll through a couple of favorite books, you can check out that blog post.
Main Topic: Creating Calm In Chaos
Okay, now let's move on to the meat of this episode: creating calm in the chaos. We can look for it, but we also can create it. We can dismiss all of the things in our lives that are causing that friction or our feelings of imbalance or worry or anxiety and we can release those and create a place, an inner place of calm within ourselves.
That inner place of calm can exude out of us and bring calm into our homes, into our family life, into our work life. That calm is really, really powerful. I sent an email earlier today to my email list and I came up with four tips for creating calm in the chaos and they are the acronym calm, C-A-L-M.
As I was writing it, I thought this would be a great podcast episode. I know that not everyone who listens to the podcast is on my email list. While I wanted to get it out to you by email, I also wanted to just talk through them a little bit more. Sometimes it's even more powerful to think of your own personal examples when you are listening to something rather than reading it.
So I'm going to share these four tips for creating calm in the chaos they are:
C–choose what works for you,
A–appreciate the little things.
L–let go of expectations.
M–maintain presence.
Choose What Works For You
This is probably one of the most important things to create calm in the chaos because we can be so inundated with the idea of what we think we should be doing based on what we see all around us.
I know in this particular crisis that there are available schedules for homeschooling, all different ages of kids. I've seen dozens of online educators open up free classes and free webinars and online workshops and opportunities to connect online and there are so many more available options right now when we all feel a heightened awareness anyway.
I think that it may actually be doing us a disservice to create more decision fatigue when we already are a little bit emotionally drained. So I had to start with this one to choose what works for you.
Remember that your life is just supposed to work for you. It's okay if it doesn't look like everyone else's. It's okay if you don't follow any of the schedules that are available out there. It's okay if you don't join any online classes or webinars. It's okay if you decide to forego opening your inbox for the next couple of weeks.
It's okay if you don't get to accomplish all of the projects that you thought you might accomplish during the next couple of weeks or months at home. It's okay if you decide that you don't want to add anything extra during this time that you already have so much out of place within your life.
If you find yourself feeling overwhelmed or stressed out about doing it all, understand very clearly that you do not have to, you are not required to do it all. Everything is optional. You get to choose what works for you.
Take a deep breath right there and think how powerful that simple truth is.
You get to choose what works for you and your family. There is no right or wrong way to get through this crisis or any other crisis that comes into your life in the future. It's okay that you make the choices that are right for you.
That might look like having extra Netflix time. It might look like turning off all the screens for the next couple of weeks and unplugging completely.
Maybe you decide that you want to do meals outside or school outside or just play outside or sleep outside. Maybe we should all take our tents and put them in the backyard and just call it a couple of week long camp out with flushing toilets and a functional kitchen inside the house. I don't know.
But choose though. You get to choose what you want your life to look like today. You get to decide and it is totally okay if you choose something that's different from what you see other people doing. It's totally okay if your life over the next couple of weeks is just right for you and not right for anyone else. That's okay.
Appreciate The Little Things
I should go back and listen to the last 82 episodes and see how many times over the last couple of years I have mentioned gratitude as an important and fundamental part of living a whole life.
When we appreciate the little things, when we look for the good, we automatically start to invite perspective into our life. We start to invite peace into our life. Looking for the simple, lovely daily moments of joy that exist all around us if we're paying attention to them, starts to train our brains to function differently.
Did you know that our default mode of operation for our brain, like the hardware that we come wired with, is built for survival? In order to survive, you have to be aware of the dangers and the problems and try to avoid them at all costs. So our brain is hardwired to notice everything that's going wrong that could be a potential threat or a potential danger to our life.
Now, that made a lot more sense a couple thousand years ago than it does now because so many of the things that exist in our lives now are not mortal dangerous. They are not absolute threats to our wellbeing. We just see them as inconveniences or frustrations and our body likes to point them out and look for them.
We can override that system with being aware and then expressing appreciation for the little wonderful things that happen in our lives.
I'm talking about totally simple little tiny things such as my sheets are really comfortable or those daffodils look amazing, they're just brightening up this whole yard. Even if it's not your yard. I don't have any daffodils in my yard, but I appreciate all of the daffodils that my neighbors have planted because when I go on a walk down my block.
I am just enamored with these beautiful bright yellow flowers that are on almost every other house, which maybe I'm like, huh, maybe I should plant some daffodils. I don't even know how to do that. I've never planted a daffodil before, but maybe one day I will.
What about things like, gosh, this water is so refreshing. I'm thirsty and I get to drink this water and it feels so refreshing.
Or something that I love that I talked about with Ralphie Jacobs in the episode about parenting on purpose was how important it is to appreciate the things that your children do.
Now, for those of you who have children, they're likely home with you for at least the next couple of weeks, if not longer. How often are you acknowledging and appreciating the things that they do that are wonderful even if that's just being quiet for a few minutes?
"Thank you so much for being quiet."
"I love the way that you're using your nice hands."
"I love the way that you put your shoes on without me asking."
"Thank you so much for finishing your lunch."
"Thank you so much for bringing me your seven favorite stuffed animals to sit next to me on the couch while I work on the computer. That's so nice. I love being surrounded by friends."
Look for the things that are going right, appreciate what's happening in your life that is wonderful rather than the laundry list of things that are going wrong or that are problems for those of you who are business owners or who work from home or just working in general at the office.
I know that this particular crisis is affecting the economy in unprecedented ways and businesses are taking a hit. It can be really tempting as a business owner or if you're in the situation of working within a business to only recognize the things that are going wrong within your business. I've had a couple heart-stopping moments over the last couple days where things that I was involved in have been canceled.
In particular, I was hired to be a keynote speaker at an event in early April. It was a paying event. It was an incredible opportunity. I've been looking forward to it and preparing for it for months and it was canceled.
Of course it was canceled.
But what that did to my bottom line was remove a good chunk of my percentage of my annual revenue because it was canceled and they needed to refund.
Likewise, I had a couple events happening this year and some of them are still happening. They're coming up in July and in November. I will talk to you more about those at the end of this episode and I hope that you will join me.
But the retreat that I had planned for May, although it's going to still happen with those who were already registered, I closed the registration early because it's simply impossible to sell tickets to an event in the middle of a travel ban. You just can't do that. Even though this is several weeks away and in a super remote location and a very intimate setting.
There are long-reaching financial aspects of this crisis that are affecting me personally in my own small business as well as so many other businesses around the country and around the world.
It is tempting to just focus on that and to feel frustrated and kind of spiral out of control. Thinking about how can it be possible for those things to be made up?
However, that doesn't get us anywhere. That doesn't get us anywhere except for to feeling frustrated, overwhelmed, anxious, depressed, sad, and worried.
When we look for the things that are going right and appreciate the little things, we start to feel calm. We start to feel that calm in the chaos, create our own eye of the storm.
I know that for myself personally, I don't have solutions yet. I don't have the solutions. I don't know how I'm going to make up for some of these things that have been canceled that I was planning on, but I do know that I'll be okay.
I know that I have endless amounts of creativity and ingenuity and enterprise that I can use my ideas to find new ways to offer value and to create new opportunities within my business that I now maybe have time for. Because some of those other things aren't going to require as much attention as they did before.
We tend to put energy into what we focus on. And so when we are acknowledging and appreciating the things that are going right in our lives, that's where we pour energy and that's what reflects back onto us. So number two for creating calm in the chaos is that you appreciate the little things.
Say them out loud.
Write them down.
Practice this at night with your family, like at dinner time. Talk about every good thing that happened.
I promise that that will instantly bring an a measure of calm within your life.
Let Go Of Expectations
This is such a hard one. It's something that I've actually been working on just on a daily basis for a while, probably in conjunction with my meditation practice because so much of that is releasing things that you can't control. So much of it is trying to not have attachments to things, to do something without an attachment to the outcome.
Without thinking this will be a success if X, Y, Z happens, rather thinking this is a success because I'm doing it, because I'm moving forward with it.
Letting go of our expectations can be tricky. However, it is so wonderful when we are able to do it because everything feels better without the pressure of expectations. I know that an earlier version of myself would say, "This isn't possible. How could you let go of expectations? Because then everyone is going to only be mediocre. If there's no expectation for people to behave a certain way or to act a certain way, then they're not going to live up to any type of standard."
That's probably a whole other podcast episode. But what I mean when I say to let go of our expectations is to really believe, let it sink in and understand that we don't have control over all of the outcomes.
And because we don't have control over the outcomes, we can simply let some of the outcomes go and instead control the output, control what we do, what we say, how we invite, how we act, the the actual behaviors that we exhibit. Those are the things that we get to choose and control. The outcomes are not something that we control.
So for example, and I mentioned this in my email today, this morning, we, for my own family, have created a loose schedule that includes a couple hours of schoolwork time. Their teachers all sent home pretty detailed lists and tons of books and assignments and things like that. So we have like a pretty clear idea of what the teachers expect from us every day.
That doesn't mean we're going to get to it all every single day, but we created kind of a loose outline for a block schedule and that includes going on a walk in the morning.
Normally, we would walk to school every day at 8:30am, so we decided let's still do that anyway. Like let's get up, we'll have breakfast, we'll get dressed for the day, just like usual, and then we'll go on a walk around the block at 8:30am rather than walking to school for the day.
Well, it came time to go on our walk and one of my children refused to put shoes on. I will let you guess which one. It was a long, probably unnecessarily drawn out battle because I was trying to control the outcome I wanted her shoes to get on no matter what right then so that we could go and stick to this kind of plan that we had scheduled.
What that did, this expectation of maintaining this exact schedule of the shoes getting on the way that I thought they should, this created more frustration. It created more anxiety. It created some negativity rather than positivity. It backfired.
Rather than what we would like to believe–that sticking to the schedule means that we stay calm and collected because we all kind of know what's happening–sticking to the schedule in this particular moment meant that things felt so frustrating.
Once we were actually out on the walk–shoes on and all–I thought to myself: What could I have done differently? And I had a couple things come to mind that were all things that were me releasing expectations.
One was that she could have stayed home. My husband was still home. He hadn't gone to work yet and so I could've just left her home. I could have simply said, if you have your shoes on in the next two minutes before we leave, then you get to come on the walk with us and if not then then you're going to, you won't be able to come. And I could have just left.
That would have been fine, because she could have either stayed home in her pajamas and you know, done whatever she was doing at home or she would have hurried and put on her shoes. But either way, that was a release of the expectation because it would have been fine either way and it avoided the argument.
I also could have invited her to come on the walk without shoes. She didn't want to put her shoes on, but she wanted to go on the walk and I could have said, "Okay great, you'll probably be cold and your feet might hurt. But that's fine. That's up to you. It's your choice." And invited her to come and she could have learned from the natural consequences of not putting their shoes on and going on the walk.
I could have postponed the whole walk until later. That would have affected our schedule a lot more. But it was possible because, again, going back to number one, I get to choose. There was no real reason to be doing a walk right at that exact moment except for that we had decided to, and it's okay to change your mind.
So I don't know if that's helpful or not, but that's just a few things that I thought of of how I can let go of the expectations, let go of controlling all of the details and instead choose how we feel and how we react.
Choose love, choose acceptance, choose peace, know that my job as a mom and as a wife and as a daughter and as a friend is to control myself, to choose my own reactions and the way that I want to act. No one else can make me do anything. No one else is responsible for the things that I say or the way that I act or feel. That's my job.
So as we let go of expectations, that helps us retain that calm inside of ourselves. And like I said, when we have that calm inside of ourselves, that's the level that we vibrate at, that creates calm, like exuding out from us.
Can you think of someone you know who's just calm, like that calming presence?
Sometimes we talk about people like that. Oh, she's such a calm presence. That happens because that person has made decisions to feel calm. That person has made decisions to be a calming presence and that affects everyone around them.
So number three, let go of expectations so that you can maintain your calm.
Maintain Presence
Okay, we're onto the last one. This is, again, something that I talk about a lot and it's because it's so important.
I know that so many of us are looking ahead past the conflict. We want to see what's on the other side of this obstacle. What can we look forward to? What are things going to look like and feel like in a couple of weeks or a couple months when we get to the other side of what's happening?
Unfortunately, right now in this particular crisis, I don't think there's a lot of answers so that looking forward to the other side is also an unknown and that I know feels a little bit scary and it can feel a little bit out of control.
Actually, just earlier today I have to confess, I Google-searched "How long until the social distancing is over" or "How long until we can resume life as normal" and there were no answers, there just weren't any answers and when there are no answers, what we can rely on is what's happening now.
Just reel that focus back into today. When we stay focused on the present moment, we feel steady, we feel confident. We can rely on what's happening around us in this moment because we're here, we can answer simple questions like what should we have for lunch?
We can look around us in our lives, in our homes–most of us are, are in our homes, in our own neighborhoods–and rely on the things that are there that we do know that we do understand start from that place from being present.
The other thing I want to say about this maintaining presence is that it can be really easy to get a false sense of presence by spending our time online scrolling on our phones. There is an endless news cycle right now. I mean always, but especially right now, I think more people are more hungry for news regarding this particular pandemic and there's been school closures, there's a meeting closures, we're getting emails.
There's so much information on Instagram, there's so much information online generally, so many of us are becoming absorbed more than usual, more than our usual kind of flux social media use.
I think that we're telling ourselves as we spend three, four or five hours absorbed in our phones per day, that this is important news and so we need to stay on top of it.
But this also takes us out of our presence. It takes us out of our bodies. It takes us out of our world, our real world, our real life with our real families and things we can touch and hold and snuggle. That is what it means to maintain presence, to stay present in your body, in your sensations, in your home, in your life.
One thing that I love to do to bring me into the present moment is just a quick meditation: I close my eyes. I take a couple deep breaths. Then I check into each of my five senses.
What do I feel around me? I can feel the weight of my body sitting on this chair. Actually, my legs hurt a little bit right now because I've been sitting with them folded and they're starting to fall asleep. I can acknowledge that and feel it. Actually feel that in my body. I've been ignoring it because I haven't been paying attention to it because I've been recording this podcast, but when I bring myself back into presence, I feel what's happening around me.
What do I hear? Luckily it's pretty quiet because I told my kids to be quiet so I could record the show. I even turned off the fan so there's no overhead whirring of the fan.
What do I taste right now? I have this really great Raspberry Line Spindrift. Have you tried Spindrift? It's super good.
What do I smell? The scented candle that I started burning before I started recording.
You can open your eyes and look around. What do I see?
I like to ask myself this question as well. What do I love about this moment? What do I love about right now?
When we turn off the constant stream of media and we step back into ourselves, we start to feel that calm, but if we spend a whole day just present, just one of these many days that we have coming up unplugged in our own lives with our own people, in our own bodies, with our own sensations, how would that feel to know that the only thing that you have to think about or worry about right now is what's happening right now.
You don't have to come up with solutions. You don't have to have a big plan. You may get to those things at some point, but right now, what's important is how you feel and I can assure you that you will feel better when you're present.
You will always feel better when you are present. But especially in chaos, especially in trial and obstacle and unexpected circumstances. Those are all situations in which presence brings peace.
Conclusion
So friends, let's talk about these four steps one more time.
C-A-L-M
C means to choose what works for you.
A means to appreciate the little things.
L means to let go of expectations.
M means to maintain presence. Just be here now.
These tips that I've shared with you today will create calm in your lives right now.
Thank you so much for being here and listening. As usual, I hope these four tips will help you create calm in the chaos of your life. Whether right now during this pandemic or any time that things don't go exactly the way that you thought they would.
Upcoming Events
Before I close, I want to share two events that I have coming up. And like I said, this is a weird time to be talking about retreats and events. However, they're all a little bit in the future and I know that some of you are going to be craving the connection and creativity that these events were designed to invite.
Creative Summer Camp
The first one is a Creative Summer Camp for women of all ages. Whether you're a mom or not, whether you're married or not, I want you to join me in Southern Idaho at Maple Grove Hot Springs, July 9th to 12th for an incredible weekend of hands-on workshops, community conversations, an awesome book club, and nature inspired adventures.
This is going to be an incredible intimate off-the-grid gathering for women who desire connection and creativity in their lives. There are both glamping and camping options available. You can choose to sleep in a super comfortable bed and a fully furnished cabin or yurt, or bring your own tent for a discount and set up in one of the available camp sites.
The weekend is all inclusive, meaning it includes all of the materials, the workshops, the conversations, the book club, all of the hikes and the water sports, soaking in the Hot Springs and incredible farm-to-table food prepared onsite just for our group.
This is a weekend not to be missed. You can find out all of the details and register ahead of the pack at livefreecreative.co/creative-summer-camp. I will link it in the show notes so you can join us and gather together. After all of this social distancing, we're going to need a little togetherness.
Creative Project Camp
The second retreat I want to quickly share is built for creative entrepreneurs. You know that project that you keep thinking of that you don't have time to just dig into really deeply. Join us in the Outer Banks of North Carolina, November 4th to 8th, to dig in and get it done.
This work retreat includes incredible accommodations, right on the beach in the outer banks and in house chef and holistic nutritionist preparing all of your meals for you so you can focus on the work that you need to do.
We also do incredible outdoor activities as well as peer review sessions so you don't only get to get your work done, but you have a community of women who can help you take your work to the next level. I mentioned that it was at two of these work writing retreats that I was able to dig into my book and get it done so I could send it off for publishing.
I also created the entire curriculum for my online course during a deep work weekend just like this.
You can find all of the details at livefreecreative.co/fall-camp. If you feel a little tug, the registration for November is already open and available. Space and availability at both of these retreats, the creative summer camp in July, as well as Live Free Creative Camp in November, is super limited.
If you know that you'd like to be a part of one or both of these events, head over to the link and learn everything you need to know and go ahead and register. I would love to see you there.
Have A Great Week!
Okay, friends, that's it for this week. I hope that you're able to use the four tips that I shared to create some calm in the chaos of your life and as always, I will be here to chat with you again next week. Have a wonderful one. I'll talk to you later.