Episode 84: Spring Cleaning Basics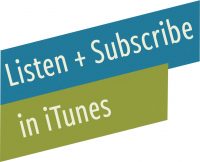 Introduction
Welcome to live free creative, the podcast that provides inspiration and ideas for living a creative, adventurous, and intentional lifestyle. I'm your host Miranda Anderson, and I hope that each time you listen you feel a little bit more free to live your life exactly the way you want to live it.
Hello there friends. How are you? My goodness, I wish I could give every single one of you a hug after what was one of the weirdest weeks that I've ever experienced. And I'm sure you are all feeling a little bit the same, spinning out, wondering what's next and what's happening.
I'm so happy that you decided to join me today for Episode 84 of Live Free Creative. I'm going to lighten things up a little bit and talk about spring cleaning basics.
This is actually the episode that I had planned for today months ago. I plan my calendar a little bit ahead for the podcast, and as I was trying to decide whether I wanted to stick with spring cleaning basics–or choose something else that felt more pandemic-friendly or you know, social distancing–I realized that this is something that we can do at home as we are all hunkered down.
Some of you are in a shelter in place situation, some of you are not, and have a little bit more freedom. But either way, I think most of us are opting to stay home more often than we ever have in our lives and at such a beautiful time of year when our natural inclination is to open the windows, let in the fresh air, let the sunshine come, pouring through and get all the cobwebs out of the corners, open up those closets and just kind of shake everything off a little bit.
I know that for me, the idea of opening things up and shaking them off just feels really good right now. Not only that, but in the middle of a global pandemic, it seems like a really fantastic time to do a little bit of deep cleaning around the house.
We're a little bit more conscious of germs and bacteria and virus than we have been in the past. I know that a lot of us are taking extra precautions and in our hygiene and our sanitation and our sanitizing and our washing and all of the things, and so it actually seemed like a very timely episode.
I'm also super excited to introduce a challenge that I'm going to host on Instagram with a hashtag #springfling2020 and I will tell you a little bit more about that in just a minute.
To get started on today's episode, I thought I would jump in with a quick odd job.
Segment: Odd Jobs
I don't know if this technically counts as a job because I didn't get paid any money, but it's kind of a funny story that I was telling my kids the other day, so I thought that I might share it here as well. Just for fun.
When I was in third or fourth grade–I was nine or maybe 10 years old–I walked home from school almost every day. I didn't live super close to this school, so it was kind of a meander to get home. There was one major street where I would have to climb a big long hill.
On the way home, I passed several different shops, a gas station, a 7-11, and I could go past a Pizza Hut if I wanted to. I could turn before the Pizza Hut or I could go past the Pizza Hut and turn a little bit further on.
At one point, I was walking home with some friends, just one random day and we were all so hungry and we thought it would be so cool if we could go get a free pizza at Pizza Hut pizza hut.
Now I don't know what possessed us to think that someone was just going to give us a free pizza, but we walked into this store, this little group of tweens, and we asked the teenager who was manning the front desk what we could do for a free pizza.
Now, everything about this scenario seems really weird to me. Looking back, we had no fear. But it was definitely a precarious situation. Luckily, the teenager was super nice and said, sure, you can fold some boxes.
I'm sure it was a job that she was supposed to be doing when there was no one in the store itself. And so this was a way for her to just get out of folding boxes and to provide a little bit of a fun, odd job for these random kids who wandered in the front door.
So we sat in a side room of the Pizza Hut and turned a giant pile of flat boxes into a giant pile of pizza boxes. We had to fold along all the little notches and click things in the right way and put a little piece of paper down and um, and then we just stacked them up all of these boxes.
I think we were there for about an hour, maybe an hour and a half. And we had such a great time. We did pizza box folding races. We were just making the most of this. And then when we finished the girl working the front desk handed us a pepperoni pizza and we sat on the curb outside the pizza enjoying the fruits of our labors.
So, although it wasn't a real job, I often look back on my exchange job of folding pizza boxes for fresh pepperoni pizza as a really creative way to spend some resources in exchange for others.
As I've grown up, I also have looked back on it and kind of reflected on how it represents the idea that there aren't as many specific rules as we think there might be. I mean, okay, literally there probably were rules around the girl at the front desk giving us a free pizza in exchange for box folding.
But often we can create our own path by looking outside the box–pun intended, pizza box–we can see new ways to do different things, to add value in exchange for the types of resources that we're hoping for. It was a really good, very early lesson in the idea of being able to offer something I had in exchange for something that someone else had to offer, and to find a mutually beneficial relationship. Even if it was a little odd.
Now, I don't know how much it relates exactly to what's happening in the world right now, but I do know that a lot of people, including myself, are looking for new and creative solutions to add value and to be able to offer our resources in exchange for the types of resources that we're looking for–a way to maybe form a new mutually beneficial relationship with others.
It's been incredible to see how little businesses even just right in my neighborhood in Richmond have pivoted so quickly to be able to meet the needs of their customers, where they are. Things like a local bookstore offering phone-in orders where you can call in and let them know what you're looking for and they'll put together a collection of books and then have them doorstep delivered right to your door.
Or a local farm that usually works the farmer's market circuit, but as the farmer's markets were all kind of shutting down right now, they put all of their products online for online ordering and started offering delivery as well.
So many of us are thinking creatively and differently because of the obstacles that have been placed in our lives and even though there are so many hard things happening right now, I think that that burst of ingenuity and creativity that has come into the world because of necessity is really amazing.
I know that's kind of a lot to pull out of the idea of folding boxes in exchange for a pizza, but that my friends is today's odd jobs.
Main Topic: Spring Cleaning Basics
Okay, let's dive in to talking about spring cleaning.
Now I know this isn't the sexiest topic, but I promise it feels so good to plan for, it feels so good to actually do, and then it feels so good when your house is actually cleaned out top to bottom.
#SpringFling2020
To begin the episode, I want to introduce you to a challenge that I ran years and years ago on my blog and I felt like this is the year to bring it back and I'm so excited about it. It's called #SpringFling2020 and it's so simple.
All that the spring fling is, is getting rid of 100 items during the month of April–from April 1 to April 30–you can go through any area, any closet, any section of your house or your garage or anywhere and find 100 items that you are ready to part with, to donate, to sell or simply to trash.
This is one of the most simple de-cluttering challenges that there is. 100 items, 30 days. That's it.
There's no specific timeline. You don't have to do a certain number per day or week. You don't have to organize different areas of your house. There is no schedule.
It's just 30 days and 100 items, and I know that we all can do that, especially while we're all hunkered down at home and spring is starting to bloom outside. It feels so good to get rid of the things that don't matter and create space for what matters most.
Something that I'm very excited about with this challenge is that I've asked my friend Lisa Funk from Hand Lettered Design (instagram) (website) to create a checklist printable. It's beautiful. It has the words "create space for what matters most" in the center and then all of these cool spring flowers around the edges.
The secret is that each of the petals of the flower has a number and as you get rid of items you can color in the pedals. So by the end, once you've gotten rid of 100 items, your whole border is filled in.
It looks so great and I'm super excited to share that with everyone. So if you go to the show notes, you can fill out the little form to officially join Spring Fling 2020 (see link above) and we'll send you the PDF printable. Absolutely free. It'll come right to your inbox.
You can print out as many as you need. Lisa was saying she was probably gonna give one to each of her kids because she said they have enough stuff. They can each get rid of a hundred items as well. So it's going to be super fun.
I wanted to share it this week on the podcast because next week we'll already be in April a couple of days. Of course that doesn't matter because you could start the challenge on the April 29 and get rid of 100 things that day, and still complete the challenge in April.
I'm super excited because I'm going to make it an interactive challenge, which means that as you post with your hashtag #SpringFling2020 on Instagram or Instagram stories, and tag me, I'm going to be choosing people every week to pop a gift card into your inbox.
It's a super fun challenge to participate in at home with your kids or by yourself. #SpringFling2020.
So head to the link above and download your #SpringFling2020 beautiful printable checklist. Color it in as you go and I can't wait to see these all over the internet. Let's do it.
Spring Cleaning
Now let's talk about spring cleaning.
De-cluttering and getting rid of excess is an important part of spring cleaning. However, it's not the only part. I like to de-clutter all year round as part of my regular system, and you can hear more about that in my Episode 27 called Beyond Kondo, Ten Ways To Organize And Declutter Your House.
All of my systems for getting rid of things on a regular basis all year round are right there in that episode. So the spring fling, 2020 can be a great way to kickstart that for you.
However, let's talk about some actual cleaning. Now is the perfect time while we're all at home with our kids. Granted, I know that they need some screen time. They need some outside play time. But there is definitely time right now to do a little bit of household spring cleaning and it feels so good when we do.
I realized years ago that I don't actually not like cleaning. The feeling that I had often when I was cleaning was that I wanted to be doing something else.
But as soon as I realized that I got to choose to be present in the scrubbing if I wanted to, I could be present while I wash the dishes, I could be present while I cleaned the floors, I could add something to it that I really enjoyed, like having a fun treat or listening to a favorite audio book or podcast while I did it.
The cleaning itself became kind of an experience that I looked forward to, almost an escape from doing other things that I didn't necessarily want to do.
So let's think about spring cleaning as a really fun opportunity to make your whole house feel the way that you want it to feel. Because like it or not, we're here for at least another few weeks, maybe even a couple months. And so the more we can do to make our houses feel good right now, feel clean and sparkly and fresh, the better we're going to feel beyond getting rid of your hundred items with the #SpringFling2020 in the month of April.
I wanted to share some actual strategies for cleaning, cleaning your house, and so we're going to start with a couple of tips that will help you get organized and prepared to tackle your whole house.
Step 1: Create A Checklist
Spring Cleaning Step 1 is to create a checklist. Now, this is not just a general checklist, but what I like to do is create a list of all of the rooms in my house and leave a little bit of space under each one. So we live in a fairly small house which is by choice and we absolutely love it. It makes some things like this a lot easier.
I can list master bedroom, master bathroom closets, hallway, steady living room, kitchen, kid's room number one, kid's room number two, second bathroom, front porch, back porch and that's it. That's my whole house.
As you list out each of the rooms in your house and leave a little space underneath them, you prepare yourself to tackle your spring cleaning room-by-room, which is the most effective way to do it. Stay concentrated in one area at a time and once you've moved past it, then you know that that area has been done.
Now spring cleaning, the way I like to think about it is the deep cleaning that doesn't get done during your normal week. I don't know what your system is for cleaning. Some of you probably have a super specific wonderful system and some of you probably don't have a system and in both of those are totally okay. Spring cleaning is the type of cleaning that some things only have to happen once or twice a year and this is the time that you do it.
So the first step is to make yourself a checklist. Whether you pull a piece of printer paper or you use a notebook or you like to do it on an Excel spreadsheet, the more you get to see the clear steps room-by-room, closet, bathroom, you know all of those areas, the easier it will be for you to move through them.
Step 2: Choose Your Starting Place
Spring Cleaning Step 2 is, after you've got your entire house listed room-by-room, then you get to choose where to start. Choose the room you want to begin with. And for each room the system is going to be pretty similar. But I'm going to go through a couple steps of some spring cleaning basics for most of the rooms in your house.
So choose your room and with each room you want to start with the top clean. The reason you clean top to bottom is because as you're cleaning up top all of the dust and little things are falling down to the bottom. So if you clean the floor and then dust the ceiling fan, you've just messed up the whole floor. So you may need to get a step ladder out or an actual real ladder.
Ceiling Fans
Think of a couple areas in your room, the high areas that don't get touched very often. Some things you might want to focus on are getting a little duster up into the corners along the the crown molding and the trim. And especially if you have ceiling fans, clean your ceiling fans.
I am actually looking at my ceiling fan in my room right now and I can see it's not moving because I turn it off because of recording the podcast. I can see the gray dust along the edges and it like both makes me kind of sick and also makes me super excited because as soon as I turn this off, I'm going to dust my ceiling fan. It's going to be so clean and fresh. I can't wait.
So start at the top. Clean everything up on the ceiling, dust along, clean your light, clean your ceiling fan. Get into all of those corners, let that all fall down.
Walls and Windows
Okay, next you want to do a little bit of wall action. How many of you have ever actually wiped a wall? Most of us haven't. My favorite way to do this is with my Swiffer. I put one of the dry Swiffer things on it because it's like has a long handle and I can easily just go back and forth across the wall without having to like actually get my body up in there. So if you have a dry Swiffer, it's super great. They work really well.
But there's lay a layer of dust on our walls that we can just get off so easily with a quick wipe. So once you've done your ceiling, move down the walls and do a quick wipe while you are along the walls, you may run into some windows, depending on what type of room you're in. It's a perfect time to clean at least the insides of your windows.
When was the last time you did that? For me, I don't know. I don't think I could even tell you the last time I cleaned the insides or outsides of my windows. So this is a perfect time to do that and because I'm focusing on one room at a time, I'm not overwhelmed because one room in my house may only have three or four windows, some less. And so I can do that fairly easily.
Light Bulbs and Smoke Alarms
And also I forgot to mention while you're up high on the ceiling, if you have rooms where the light bulb needs to be changed, this is a perfect time to change your light bulbs and it's a perfect time to switch out for an LED light bulb if you haven't done that.
Also rooms that have a smoke detectors or carbon monoxide detectors, this is a good time to change the batteries if you haven't done that in awhile. Kind of a running joke on my Instagram if you've been around for awhile, you know that in my house in Texas I had this one smoke alarm that always would beep.
I changed the batteries like every six weeks and it still would always do the little battery beep and it got to the point on my stories that my people would like DM me and just say, please change your batteries again, because I always had this little beep in the background. So funny.
So change your batteries, change your light bulbs, dust the ceiling fans, dust the walls, clean the windows.
Eye Level
Now we are down to like base level. This is a great time to dust around your door frames, picture frames, and wipe the mirrors. If you have wooden furniture in this room that you're working in, this is a great time to pull out a little bit of wood polish.
I know that you may dust on a regular basis on your surfaces, but when was the last time you actually got out a little bit of mineral oil (if it's a raw wood) or a little bit of wood polish, like Murphy's is great, you might have some of that in the back of your cupboard somewhere, to actually shine up your woods.
This is a great time, if you're in a bedroom, to think about cleaning the sheets, cleaning the throw pillows, even if you have throw pillows that you don't clean like all the time, you don't toss it in the washing machine all the time. Look and see if there's something that can be cleaned or at least fluffed and left outside for a little bit of sunshine and like airing out upholstery can be brushed off. It can be wiped if it needs to be wiped.
Leather
If you have leather, this is a great time to do some leather conditioning. If you've got some leather conditioner on hand. If you don't have a commercial product for leather conditioner, you can clean it using a one-to-one water to vinegar ratio. Just wring out the rags. It's not sopping wet. You just want it a little bit wet and you can clean your leather that way.
And then did you know that you can condition leather using coconut oil? Just a little bit of coconut oil. It's hypoallergenic and it doesn't spoil, so you want to clean the leather first and then just rub a little bit of coconut oil in with a soft rag. Leather furniture just looks so beautiful when it's been recently touched up and conditioned.
Bookshelves
If you have bookshelves in this room that you're working in, it is a great time to pull out those books. Just stack them. You can leave them organized the way that they're organized, but pull them all out, shake them out a little bit. Books tend to get really dusty unless you're using them all the time, and I know in a lot of houses the bookshelves are more decorative than anything.
So take everything off, wipe off those shelves, let the books air out a little bit. It might be a good time to go through those books. Maybe there's a bunch that you don't need any more and you could add those to your #SpringFling2020 items. Color in some flower petals. Put those items out on the road or send them to the little Free Library down the street.
Of course, don't do that until the virus pandemic is over, but in the meantime just put them in a box in the garage cleaning off and dusting.
Bookshelves can feel like therapy. It's so therapeutic to just get into those corners, take everything off and just think about what you're putting back.
Baseboards
Now you're down close to the floor. What is happening on those baseboards? I make fun of cleaning baseboards a lot. Like I think I mentioned it in my book, I've talked about it a couple times on the podcast as something that you do when you really don't have anything else to do or you're procrastinating.
Spring cleaning is a perfect time to clean the baseboards. I didn't realize until I was a full grown adult how much I love clean baseboards and how I actually noticed that they feel fresh when I pay attention to them. So when you get down close and make sure that you wipe those baseboards off.
My favorite way to do it is just to get a regular like microfiber or cotton rag, super wet with a just a tiny squirt of like natural dish soap and just crouch my hand down there where I've got the rag right along the baseboard and just kind of back up like shimmy it back, back, back, back, back and I can slide my hand along the whole baseboard unless there's something in the way, but just wipe that whole baby off all the way it feels so good.
Floors
Once you're down to the actual floor is it is time for floor cleaning. If you are dealing with carpet, then you want to vacuum it as well as you can. If you've got rugs shift in a little bit to the left or the right or lift at the edges when you're cleaning.
Most often if you put your rug down on a clean floor, the center is totally clean under there, but around the edges where they can be kind of like desks can be scuffed underneath it. You can just flip back the a foot or two on either edge and clean along there.
If you have a carpet cleaner, like I have a steam cleaner machine, it's a great time to pull that out and to move the furniture just a little bit to clean things off. If you've got wood or tile, make sure you vacuum and then get that mop out.
This is a good time–if you haven't done like a real hands and knees on the floor cleaning in a while or ever–it's a really good time to just get down there and get all the nooks and crannies. All the doormats in the front and back can be shaken out or, if you have a line and you can hang it up and hit it with a baseball bat or something.
I have never done that part cause I don't have one of those things but I just like to shake them out. Actual rugs that are easy to throw in the washing machine, little rugs like bathmats and stuff, it's a great time to do that. And once you have gone top to bottom in your room, you sit down and look around and just feel so satisfied.
Bite Size Projects
This is not a normal every week, everyday type of clean. This is like a really get it done ups and downs all over the place, baseboards to ceiling fans, cleaning and when you just do one room at a time, you're able to take kind of a bite sized project out of the big elephant.
You know, they say to eat an elephant, one bite at a time. Your house is the elephant one room at a time is the bites that you can take.
Vacuum Filter
There's a couple of specific things that I want to talk about that are different than just like a whole regular room. Now is a good time to think about things like changing the filter in your vacuum.
When was the last time you did that? I actually just did this the other day, like three or four days ago. I was cleaning out that like taking the dust and dumping the vacuum canister and I noticed that the vacuum filter was like black and so luckily I had one on hand from the last time I ordered them.
You can also wash them out. So if you pull your filter out of your vacuum, most of them can be washed. Just rinse with a tiny squirt of soap and some warm water, rinsed until they come clean and then set out to dry. That way you can reuse the same filter and that works really well, but it's amazing how much better a vacuum works when the filter has recently been replaced.
Shower Curtain
Also, let's talk about the bathroom for a second. Did you know that you can wash your vinyl shower curtain? Most of us would assume that we can wash our regular shower curtain, like the cloth one that hangs in front, but that vinyl one, the plastic one that can be washed in the washing machine, you just need to wash it on cold and then obviously don't dry it.
Sending it through a quick washing machine cycle gets super clean. If it's getting a little mildewy that'll take care of all of that and then you can hang it up on the shower curtain rod itself to dry, which is really nice.
Bathroom Drawers and Cabinets
Also in the bathroom as you're going through and not only cleaning the room, but this might be a good time to address some of the drawers or cabinets in the bathroom including specifically things like getting rid of expired makeup or cosmetics, getting rid of expired medication.
Those types of things tend to get cluttered in the back of the cabinets or their drawers in our bathrooms and when your spring cleaning is a great time to clean those things out.
Kitchen
Let me tell you a couple specific tips for the kitchen cause this is the other area where we probably do like a basic clean a lot of the time, but that during spring cleaning we have a chance to do some really great deep cleaning that will feel so good.
The first thing is to wipe your cabinet fronts. I do this fairly often actually because my kitchen is so small and because of the molding on my cabinets. I notice when there's like little bits of crumbs or dust on there. So, probably about once a month I wipe my cabinet fronts down and actually kind of scrub them off. But this is a great time as you're going ceiling to floor in your kitchen to take a cloth or a rag with a little bit of vinegar and water, a little bit of your favorite all purpose cleaner and wipe off your cabinets themselves.
If you have open shelving, it is a fantastic time to take down everything from your open shelves, just one shelf at a time and wipe the shelf itself off. You may want to run some of your dishes that have been on the top shelves that haven't been used very often through the dish washing cycle. Just to kind of re-clean them and sanitize them before you put them back up.
Your sink disposal can be cleaned and just made it a little bit fresh by cutting a lemon really thin and putting it down your disposal. Now if you try to do this too thick, then it might kind of clog up your disposal that if you do a really thin or even take the rind off and just blend up a lemon itself, it kind of deodorizes and cleans out your disposal.
When was the last time you cleaned your microwave or your oven?
Most ovens these days have a self-cleaning function so that's as easy as just like turning it on.
I did this a couple months ago for mine because we had made something that spilled over out of the pan and it was really yucky. I noticed that my oven has a steam cleaning function and I really loved that.
It gives you the instructions to pour like a cup and a half of water on the oven base itself and then turn on the steam clean function and it uses the water to soften and then burn out all of the yucky that was in there. So that was really nice. You could check your oven for self-cleaning settings so that you can get that baby all whipped into shape.
Now the microwave, you can steam clean super easily. If there's any kind of crusted on grime or dust in your microwave. Just put a little cup of water, just like one cup of water, in a bowl in the microwave and heat it for about 30 or 45 seconds. That will steam out a little bit and soften all of the stuff that is stuck in the microwave. And then you can go back and clean it out yourself and it won't be as hard to like actually get all that stuff off.
If you haven't cleaned out your fridge in a while, it's a great time to do that. Go one shelf at a time and just take everything out, wipe down the shelf itself and then put everything back that you want to put back.
This is also a nice time to check on expired food or leftovers that's in the fridge that you don't really know why it's there. Just paying a little bit of attention as you put things back to make sure you're only replacing what you want to replace while you're still in the kitchen.
If you notice any of your reusable grocery bags around. I don't know if you keep yours in the kitchen. I keep mine either hanging on a hook by the front door or in the trunk of my car. Either way,because they're related to the kitchen, I'm going to talk about them now.
Spring cleaning is a great time to actually clean your reusable shopping bags, put them through the washer and dryer. When was the last time you did that? Do you ever do that? I actually don't think I've ever intentionally cleaned my reusable shopping bags. I have a lot of them that are made out of canvas or cotton and of course they need to be cleaned just like everything else. So now's a good time if you think about it, to toss the reusable shopping bags into your laundry cycle so that they can be fresh and clean for the upcoming year.
Kid Rooms
Okay. Last couple of tips. When you're helping your kids clean out the toy room or the toy area or like my kids' toys live in their bedrooms, so just the toys, the toy section. I just recently read an article about Spring Cleaning in Good Housekeeping and they mentioned too, just remember that you can wash plastic things in the dishwasher to sanitize them. I don't think we've ever done that.
So any plastic toys can go right on the top rack of the dishwasher and you can clean it. Just use the lightweight or like the crystal or china setting and then don't do a heated dry but that will clean, wash and sanitize the your toys before you put them back in their bins, which is a great idea right now when we're so worried about everyone touching everything with their grubby little hands.
On that same topic, stuffed animals can most often be tossed in the washer and dryer and just washed like a regular cycle and they are so fluffy and happy and clean.
On the other end of that, when you're looking outside, if you have a barbecue grill you might want to consider on one of these nice days coming up, throwing open your grill, getting a bristle brush or steel wool or something to clean off the grill and get it ready for the upcoming barbecuing season. Especially if we're still homebound in these warm months coming up, it'll be so awesome to be able to cook outside on the grill. So you want to just make sure that your grill stains nice and clean and maintained for the season and we'll finish with this one.
While you're outside taking care of the grill, you can also turn your attention to your porch or patio or both and your patio furniture, your porch and patio can be cleaned just like the inside. I know that on my front porch, that's a covered front porch, I definitely need to get up there and I cleaned some cobwebs out of the corners, clean off the ceiling fans that are on the front porch and a wipe off all of the banisters that have gotten super dusty and are actually going to get dusty again with the pollen flying pretty soon.
But just paying attention to your outdoor living spaces, just the way that you do your indoor living spaces will be really helpful so that you can spend some beautiful, glorious spring days out, enjoying the good weather in the weeks and months to come.
Conclusion
Okay. Friends, that was a long list, but I hope that you feel inspired and excited and enthusiastic about getting some spring cleaning done while you're stuck at home over the next couple of weeks is a really fun time to just use the energy that the springtime gives us where everything outside is starting to open up into blossom and to, and to come back to life.
I know that a lot of you are feeling really anxious and nervous and that you don't know what's coming up. And I don't have any of those answers. I don't know what's coming up either, but I do know that I feel more peaceful when I'm present and when I'm focused working on something that I can control and right now something that I can do is clean my ceiling fans and wipe my baseboards.
Even if it's panic cleaning or frustration cleaning or anxiety cleaning, you will feel better doing that than using that frustrated or nervous or anxious energy on something that doesn't actually contribute to the overall good.
During your spring cleaning is a great time to catch up on your favorite audiobooks or listen to some podcasts.
If you are a new listener, I have 83 other episodes available on Live Free Creative, and every single one of them can add something of value, a little bit of inspiration for your life, so I hope that you could use some of this spring cleaning time to catch up on old episodes and share them with friends.
This should be a Peak Of The Week, but I'm just going to slide in here with a couple of my very favorite audiobooks on Audible. Of course, you can get my book More Than Enough on Audible and I will read it to you myself in your ear for four hours listening to all of the wonderful principles of abundance and gratitude and patience in your own life.
Some of my other favorites are the Dutch House by Ann Patchett, read by Tom Hanks and he has such a wonderful reading voice. It's so fun to listen to him tell that story.
I also really love Born A Crime, read and written by Trevor Noah. Oh my goodness. Such a great listen.
Little Fires Everywhere Celeste Ng. That was a really fun listen, and it's currently a series on Hulu streaming, so if you haven't watched the series, it's a great time to hop in and listen to the book.
I also really enjoyed Maybe You Should Talk To Someone by Lori Gottlieb that is available on Audible as well.
All of these books are available on Audible. I mean, I've listened to so many great audiobooks lately, and once you get into a good audiobook, you really want to have something to do to listen to it.
So spring cleaning is a great way to get some of your listening slash reading done.
Okey-dokey. That's it for this episode.
I hope that you've enjoyed jumping into the idea of spring cleaning with some tips, and I hope that you will sign up for the #SpringFling2020. I'm sure I'm going to be talking about it a lot in the upcoming days. You can get your printable and start flinging.
Thank you so much for being here. I will talk to you next week. Same time, same place. In the meantime, stay safe, stay happy, and stay home. Bye.