Episode 85: Lots of Right Choices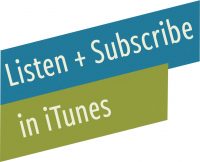 Introduction
Welcome back to the show. You're listening to Episode 85 of Live Free Creative. I'm your host, Miranda Anderson, and today we're going to be talking about Lots Of Right Choices.
I'm super excited to dig in today because this is something that I have been grappling with for the last couple of weeks, even the last couple of years, as I've learned to become an even more thoughtful and gracious decision maker. I think gracious is a word that I'm going to use there. I'll explain a little bit more as we get into the episode, but I want to start with a quick Peaks Of The Week.
Peaks Of The Week
So if you're listening to this show in the Spring of 2020, around the time that it comes out, you are right in the middle of this global pandemic crisis where we have been asked to stay home. We've been asked to socially distance. We've been asked to care for one another by keeping our germs and our hands to ourselves.
I think a lot of us are enjoying some time outside every day, even if we're not going to other places. I know our family is enjoying a daily walk and I'm going on lots of runs. Luckily, the weather is starting to warm up. It feels really nice.
But as we've been sort of figuring all of this out, this new normal–as it seems it's going to have to be for a little while. I have noticed some really fantastic opportunities and resources come out of the woodwork.
For today's Peaks Of The Week, I just wanted to share a couple of those resources that you may or may not be aware of. I recognize that not everyone is in a place emotionally or mentally that they are even interested in taking up a new skill or learning something.
However, for those of you who do feel like, gosh, I have a little bit of time that I'm not out working or running errands or doing the things that I used to do on a regular basis. So I am just kind of sitting here. Here's a couple of fun things that you may want to try:
Rosetta Stone
The first one is Rosetta Stone. I'm sure a lot of you have heard of Rosetta Stone. It's an online-based language program and, historically, I mean back in the day, Rosetta Stone would send you CDs or before that I think they even sent like cassette tapes out.
This program has been around for years and years. And actually several years ago, maybe eight years ago, I did a little trial of it when I was living in Washington D C and wanted to explore learning a new language. And so I tried it for a little while and during their free trial period and then I sent it back before the trial ended because at that time the program was like $600 or $800 and it was really expensive.
But I was so impressed with it. I did it for like the 30 day trial and then sent it back. And I was so glad that I got a chance to even just peek behind the curtain of what Rosetta stone was about because it is a truly incredible language learning system.
I found out last week from my neighbor, who is a teacher at a private school here in Richmond, that Rosetta Stone is offering three months of free classes to any student. So any student, anyone doing education at all, you are welcome to three months of free Rosetta Stone.
And of course now in the digital age, everything is online. There's even an app and you can sign up for each of your children or for yourself. So you just need a different email address for each person and you get your own little account and it keeps track of your progress. And there are tons of different languages.
We're doing Spanish of course in my house, but you can do French, you can do Chinese, you can do Arabic, there are just tons of languages, tons of opportunity. And I love the system. It's a really immersive visual reading, listening, and speaking program.
It will access your microphone on your headphones to listen to your intonation and actually gives you a score, you know, you can see how well you're speaking. It's a really fantastic program and I was thrilled to hear that they were offering this free trial. So if you're interested in learning language or at least kind of digging in a little bit to understand what Rosetta Stone is all about, go ahead and you can sign up.
I'll put a link in the show notes. I don't get an affiliate or anything for this. It's just a resource that I heard of and thought that people may be interested in that is available rosettastone.com/freeforstudents.
Fender Guitar Lessons
The second resource I want to share is similar. It's a three month trial. This one comes from fender.com. Fender guitars has a similar system to Rosetta Stone except for string instrument learning.
They have acoustic guitar, electric guitar, and I also saw ukulele on there. There may also have banjo as well. It's a lot of the strings.
The situation is similar to Rosetta Stone, you log on, you create your own profile, and then it keeps track of your progress. The recommendation for fender is seven minutes a day and I love the guitar. I've owned a guitar for 20 years. I know a few chords and a few little songs, but I've wanted for years to really play the guitar.
In fact, right when we moved to Richmond, I started taking in-person lessons and I did that for several months and I thought this is a fun chance to just sign back on and explore it for the next three months. So I've decided to sign up for Fender and I'm going to be practicing my guitar for seven minutes a day.
Now, I'll admit I signed up two days ago and I haven't yet done it, but I'm committing. I'm doing it today. I'll even share it on Instagram and I love that there are a few different tracks. I chose the folk music track with an acoustic guitar, but you can choose jazz, you can choose a rock, you can choose any different style, country, the different instruments, and it just seems so put together.
I know that so many of these resources to learn things are available online for free, like on YouTube. This feels so much easier to me though to not have to go searching and find someone that I actually like or that has a chronological system that works well for me.
Both Rosetta Stone and this Fender option are really proven methods of learning and I'm super excited to dig into them both a little bit deeper.
Stop Motion Camp
The next resource that I want to share, you have probably already seen because it's gone totally viral on Instagram. My good friend Tricia Zemp from Golden Coil Planners. So Trisha is one of the owners and designers at Golden Coil–you know I talk about Golden Coil all the time. I love it. It's the paper planner that I use.
Trisha is also a stop motion videographer and she has a stop motion kids camp that is called Stop Motion Camp, and it's available for free right now to anyone. You can go to Trisha Zemp on Instagram and she has some posts and some highlights in her stories for how to access that.
It's a $50 program that she's decided to offer for free right now for all of the moms and kids at home that are a little bit stir-crazy. We have done it and we're working through, she's actually putting together like a cool stop motion film festival that's going to be available online as well for people to enter and win prizes and everything. So we're gearing up for that at our house.
My kids all have been fascinated by the art of stop motion videos and really loved getting into them and Trisha's a fantastic teacher and this program is just phenomenal. So absolutely take advantage of that.
Even if you don't think you're going to have time to do it right now, you can access it for free right now and once you sign in and access it as a registrant, you have the information for ever. So you can sign on months from now if you finally get a chance or you don't feel emotionally up to it right now to hang out with your kids and teach them a new thing.
If your kids are older than about eight or nine, they can probably listen, watch the videos and create the stop motion videos by themselves. They do need an iPad or an iPhone to download the app. Maybe there's an Android option as well, but they're going to need some sort of device to be able to actually create the video on.
I've seen lots of kids that have done it by themselves. If they're younger than about eight, they may need a little bit of assistance, but it's a super, super fun option for art design, storytelling, processing. There's so many educational benefits to how this fits in and even just to teach them some self motivation and some creativity. Super, super fun program that will be linked in the show notes as well.
(Remember all of the show notes every single week are at livefreecreative.co/podcast. That's the entire archive. There's full transcripts to every single show and links to everything that I mentioned available there every week, so make sure that you bookmark that if you're interested in checking out the show notes,)
I know there's a hundred other free courses and options and things happening all over the interweb right now and I just wanted to share those three. They're the three that our family is taking advantage of and using that didn't feel super overwhelming and just seemed kind of fun and also really proven programs.
So you can check out at Rosetta Stone, Fender, and Trisha Zemp's Stop Motion School in the show notes and those my friends are my Peaks Of The Week.
Main Topic: Lots Of Right Choices
I wanted to talk today about Lots Of Right Choices. This topic came up during my webinar call for my Live Free From Clutter online group.
Quick tangent…
We're in the final week of my online program Live Free From Clutter this week and I've been curious whether or not I should open up again before Fall. I was going to wait during the Summer and open up again in the Fall.
This is beside the point. I'm just sort of going off on a tangent here. If you're interested in joining a second spring session of Live Free From Clutter–this is my five week program to reset your mindset surrounding consumer goods and create a mindset of abundance in your life and intentional living–I would love for you to let me know that you're interested in that.
Leave me a DM on Instagram or leave a comment in the show notes of this podcast. I am considering doing a May session because we are all home and we could spend some time on this mindset reset.
It's actually been phenomenal how well the program has lined up with all of the things that we really need to be working on as far as far as our mindset right now. Abundance and energy management and gratitude. So if you're interested in a second Spring session, let me know because I would love to offer that if people are interested and feel like now would be a good time to dive into some of that work with me.
Back to the subject…
So let me go back to where I was. I was on a webinar call doing my webinar lesson and I do live question and answer sessions and one of the students asked me about making choices. She had a really hard time making choices and was curious what advice I could give her around the idea of making good choices and having the correct decision or the correct answer come to her a lot easier than it does right now.
My biggest piece of advice that I gave to her is what I want to give to you right now. And that is this:
There are lots of right choices.
There are lots of right choices.
And I think the reason that a lot of people have a really hard time making choices or making decisions on a regular basis is that we are afraid of making a wrong choice or we want to make the very best choice. And so we stew and we simmer and we hum and haw around the idea of the decision, trying to just really figure out what is the right choice when most of the time there isn't a single right choice that's better or at least a lot better than some of the other right choices.
This is why this episode is called Lots Of Right Choices. Most of the time, with most of the decisions that we're making on a regular basis in our lives, there are lots of right choices. What is the best choice for you at any given moment depends a lot on how you currently feel, how you want to feel, and what your end purpose or goal for making the choice in the first place is.
Our Decision Process Is Amplified Right Now
I want to mention this happens all of the time, outside of global pandemics as well. If I were just to ask for a raise of hands of all of you out there who feel like sometimes you sit and stew in decisions hoping to make the right one but not knowing which the right one is and so it kind of freezes you in decision making, I think a lot of you would raise your hands and that is not just right now.
However, I feel like our decision making process is really amplified right now because we're all globally in a situation that we haven't ever at faced before and so there isn't really a precedent as to how to move forward as humans.
Something that our brains love to do is make choices based on our own personal experience. A lot of times in our life we make choices because we know the outcome. We make choices that we are sure of because we've been down that path before because we know that we like that.
Think of the person who goes to a restaurant and orders the same thing or the same type of thing over and over again because you already know that that's like a good fit. You know you like that meal, you know you like that ingredient.
I'm the person who always chooses the goat cheese on the menu. I'm like, I don't even care what else is in the dish. If there's goat cheese on it, I probably order it. I know a lot of people are like that. You know you have these little cues that make decisions easier because you're familiar with the outcome and you know the result and that feels comfortable.
Right now we're all in this really interesting social experiment of not knowing the outcome. None of us do. In fact, the scientists who are the experts in pandemics and in virus transfer and all of these things, they don't even know what's going on or how long it's going to take and that's scary because we really want to be comfortable. Our bodies and our minds really like to be comfortable and we like to feel sure of everything.
It's also a great time to remember that even though we don't know all of the different outcomes, that there are lots of right choices and not only that, but we can choose over and over and over again. We can change our minds, we can experiment and just see. We can see what happens. We can gather information for ourselves and our families at our own homes in our own lives.
I want to give you a couple of concrete examples of Lots Of Right Choices right now.
Kids Home From School
If you have kids, they're likely not attending school. I think everyone in the whole country is out of school right now. So if you have school-aged kids that normally went to preschool or elementary school or junior high or high school or college, really all of the schools in the entire country are not meeting because of social distancing, physical distancing.
So in the face of this really abnormal change, a lot of parents have been invited to do some distance learning with their kids. That looks really different across the board. What your school has provided, what individual teachers have provided, your own comfort level with technology, your comfort level with teaching, your comfort level with even hanging out with your kids, with talking to them, your own kids' personalities, their ability to focus, the amount of self motivation that they have.
You can see that there are so many factors that go into this, the decision that each family has to make right now about what to do regarding education at home.
Here in Virginia, schools have been canceled through the end of the year. So my kids have been out of school for two weeks, well almost three weeks, and they will not go back to school in the 2019-2020 school year.
I don't know yet when school is going to begin again. They may start at a little earlier. Normally we start in September. They might start it in August. The school year next year may look a little different to make up some of the time for this year. The information that we do have right now is that our kids will not go back to school this year.
Well, when we first had them out of school for a couple of weeks, and it looked like we were going to have them home doing some educational activities until Spring Break, things felt a lot different than they do now that my kids are out of school for the whole rest of the school year, which is essentially three months or an entire quarter. Like the final quarter of school.
Different Approaches To Handling Schoolwork
There have been so many different resources sent out at our house. We have three different kids in school, three different teachers. It's all the same school, which is nice, but the amount of work, the types of work, the way that they're supposed to access that work, the amount of time that they spend on it, each of my kids' individual abilities, their individual motivation, their individual personalities, all of these things come into play.
It could be really easy for me to look at everything that has been sent home, or not sent home in the case of one of my children, I have very few resources coming in from the teacher, and that's fine. She's busy at home with her kids too, right?
So I can look at all of it and think that the right choice is to figure out a schedule so that we can accomplish everything that we've been asked to do by the teacher. I could also look at it and think the right choice is to help my kids learn some of the things that they need to learn while also spending a lot of time outside the right choice could be giving a set time for school during the day.
Maybe we're going to do schoolwork from 10 am to noon, and whatever gets done during that time gets done and we can consciously release the rest and not stress about it.
We can make the right choice that some days, if we wake up overly sad, overly tired, or a little bit emotional from whatever the impact, just the global impact of what's happening in the world going on–we may, I may, Dave may, the kids may have some emotional fallout from the unknown, from not seeing friends and family, from not having the ability to move about in our community the way that we did before.
And those days we may decide to cut ourselves a break and do a family movie day or family game day or just jump on the trampoline all day.
I just listed about five different options of how we could handle moving forward with education at home for the rest of this school year.
And every single one of them is a right choice. All of them are. It's right to set a super good schedule and just stay right on task with timeframes and checking off the boxes as you go. It's also right to have a looser, more flexible schedule that allows you to do some certain amount of time or even a certain amount of work and then release the rest.
It also is okay to not do any work. It also is a right choice to decide that your kids are going to be totally okay if they don't do any of the schoolwork that's been sent home because it's overwhelming for you or it's overwhelming for them. They're too stressed out. Your too tress stressed out.
It's absolutely the right choice to decide that if in your house you have to make a choice between positive feelings and positive parenting or getting schoolwork done, that choosing positive parenting and no schoolwork can be the right choice. If you want to preserve relationships, if they're at odds with you being the primary instructor or educator in your home, that is the right choice.
We Can Get Overwhelmed With Choices
With all of the messages that we're seeing, and all of the different options that are available, we can start to believe–just like we do with consumer products, when we see advertising over and over and over again for all the different things that are available to us–we start to think that our life will be better if we make all of those choices, if we have all of those things
W feel that we need to include a little bit of this and a little bit of that and a little bit of that. We need to have the schedule, we need to print the thing that our favorite Instagrammer has provided for us, we can get caught up in the idea that there is a right way to do something full stop, and that if we don't do it that way, that we're doing it wrong.
The truth is that there is not one right way.
The truth is that there are lots of right choices and like I mentioned earlier, those might even change day by day. You may need to adjust and be a little bit flexible. Even if you create a schedule and you figure it all out for one day or it works really well for a week, you may need to make an adjustment to that.
Another Example…What To Do With Our Free Time
Now, I've been talking specifically as an example about this distance education that's happening all over the country, but that is not the only example of many right choices that could happen right now. Another example of many, many right choices is what we do with our free time right now. And same goes when we're not in this situation as well. This was as valid three months ago as it is now.
When you have some free time or some downtime, what you choose to do with it doesn't have one right choice.
You may choose to watch Netflix. You may choose to read a book. You may choose to FaceTime a family member or a friend. You may choose to go on a walk. You may choose to sew something or paint something or exercise. One of the hobbies that you have.
Everyone is responding a little bit differently and it's easy to look around and think, Oh man, that's the way that I should be doing it. That person who has so much motivation and so much energy and is just knocking out these projects. That's the right way to handle this and I must be doing it wrong.
But there is not only one right way. There are lots of right choices and what is right for you is going to look different than what's bright for anyone else. Simply being aware of that fact of being able to tell yourself there's lots of right choices here and not needing to stress out so much about which thing to choose or which option to take.
It's okay to not know. It's okay to not know exactly what feels right right now. It's okay to not know. It's okay to feel it out a little bit. It's okay to experiment to try something and realize that that doesn't actually feel the way that you want to feel until you move into something else.
An Example Of Adjusting Expectations
As an interesting example of how things might change day by day. I normally record my podcast episode on Mondays, and a lot of times they actually are a couple of weeks ahead. Right now I'm not, I'm recording week by week, which is kind of fun, but it's also a little bit interesting because this week I woke up on Monday and I was so tired. In fact, I didn't even get out of bed until 10.
My kids were just downstairs watching shows, and Dave was at work. (He was still going to work at his office. He has his own office in the office building and he was still being asked to go in because he doesn't interact with anyone during the day at his office.)
So I stayed in bed until about 10 am, and I was so tired and I woke up and I went on a walk with my kids and I came home and started getting them set with our kind of morning routine and their schoolwork. And I thought, I really should record my podcast because that's my system and that's what works. And I really like getting it done on Monday so that we can edit it and get the show notes together and have it ready to go on Thursday.
And I couldn't quite find the motivation that I needed. Now we don't always have to be motivated. I totally believe that you don't have to be motivated in order to accomplish something, that you can do things even if you don't feel like doing them. And there's something to that.
However, there's also something to being self-aware enough to understand that sometimes it's okay to give yourself the grace of doing what you feel like even if it's not as productive as you might like to be.
You know, the funny, ironic thing is that I did actually get a few things done through my lethargy because I had given myself the space to say there's a lot of right choices, so whatever I decide is going to be okay. And I thought, well maybe I'll start putting together the water drip system for my raised garden beds, which are coming along so well.
(And by the way, just as an aside…Oh my goodness, these are going to be such pretty garden beds once they're overflowing with all of the fruits and vegetables that I have planned for them.)
So rather than going upstairs and recording the podcast or trying to help the kids finish out their homework, you know, we did it for a little bit and we got some of the major stuff that we were kind of hoping for done. And then I released them to go play outside and I sat down and started putting together the drip water system.
Dave came home and we made dinner and I actually took a nap in the afternoon. I just let myself kind of be okay knowing that there were lots of right choices and the right choice for me during that day was the thing that I was actually engaged in.
The right choice was what I was doing, not looking for something else, something different, something better, something more efficient, more productive, more thoughtful, simply allowing myself to be present in what I had chosen and experiment with that.
And also knowing now if you're in a place with a lack of motivation or feeling a little bit unmotivated or feeling a little bit low energy or down or sad because of the uncertainty that faces us, knowing that it's also okay to really sort of self-preserve and understand that you will have motivation again, you will have energy again.
You will want to move forward with some of the things on your list at some point again and you'll probably get to that place quicker by allowing yourself the peace and grace that you need right now, than if you tried to push through and force it, there are lots of right choices.
The one you're choosing today right now is is great and you may choose something different tomorrow and that's also okay.
I woke up this morning earlier than expected. Feeling so much better, so much more motivated, so much more energized, so much more optimistic looking around my life for all of the great things that are going on. We didn't get on a walk until noon.
My kids didn't start any of their schoolwork until after our walk and that was all okay because there are lots of right choices. I came to my office to start recording this podcast today. I was motivated. I'm excited about it.
I think that this topic, if we can take it and really let it sink in and start to believe and understand that there are lots of right choices and that what we're choosing can be okay for us, even if it isn't what everyone else looks like they're doing right now.
Trusting ourselves, allowing ourselves to believe that our life is not supposed to look exactly like anyone else's and that there isn't a best way to get through each day, especially not right now. That can be really helpful. That idea, that awareness can be really peaceful and that's sure something that we need right now, isn't it?
Right vs. Wrong vs. Picking From Good Options
Now I want to just for those of you who are, your head is freaking out and telling you "No, there are right choices."
There are right and wrong choices and we need to make the right choices as often as we can. I want to mention that I'm not speaking necessarily from like a moral or righteousness code. I am speaking about options, just the many, many options that we have as far as how we are to live and I think we do best with making these types of personal choices when we align ourselves with love and with charity, with the idea of showing up as our best selves and also allowing others to show up as they are.
Our best might look different depending on the day, depending on the season, depending on their circumstance. This particular sort of idea definitely leads me to decide that for me in my family, the choice to do less schoolwork if it means more love and more peace at home is the right choice for my family right now.
If I am arguing about who's doing what when with regards to the schoolwork or being frustrated at myself for not hitting all of the boxes that I had decided to hit as far as checking off my to do list each day, just showing up with the most amount of kindness and openness and peace and love that I can, that will be most likely the best right choice for me.
I love thinking of choices through the framework of:
How am I showing up with love in this situation?
Am I making this choice out of love or out of fear?
Am I making this choice out of hope or out of a frustration?
Knowing that there are lots of right choices means that it's okay to choose one today and a different one tomorrow and a different one next week. It's okay to change your mind. It can be the right choice to feel how you feel and decide what you want to do based on how you want to feel.
It also is a right choice to decide how you want to feel and to show up with action that will help create the feeling that you're hoping for.
So over the next couple of days, weeks, and maybe even months, as you find yourself asking, What is the right choice here? What is the right thing to do? I want you to hear me say to you:
"There are lots of right choices. You choose which one feels best for you right now."
You're not wrong if you choose something different today than you did yesterday. You're not wrong if you choose something different today than your friend chose. You're not wrong if you don't know exactly where you want to begin or how you want to begin. It's okay. There's lots of right choices.
Conclusion
Thank you so much for being here and listening to the show today. I hope that this idea of having lots of right choices, especially right now in such a weird time, has been helpful and hopeful for you.
Before I let you go, I just want to share two quick announcements:
The first is that Spring Fling 2020 has officially begun because April is here! If you want to join in this de-cluttering challenge where you just "fling", or get rid of, 100 items throughout the month of April, at any time, you can head to the show notes to download a free printable checklist so you can color in as you go.
As you share those on Instagram, I'm going to be drawing names every single week during the month to send a little goodie package to people participating in Spring Fling 2020.
The second announcement that I'm so excited for is that my minimal meal planning course, Seven Days, Seven Dinners is finally going to be released and launched next week. So keep an eye out for that on Instagram.
Seven Days, Seven Dinners is a seven lesson plan to help you and your family create a minimal meal plan that works for you. You set it and forget it.
I have poured so much of my love and hope into this program knowing that as I've been teaching about minimum meal planning for the last six years, that I've had people tell me their lives have been changed by the option of choosing less when it comes to dinner time.
If you would like to invite a little peace and ease into your family meal planning routine, I would love for you to keep an eye out on Instagram to check out Seven Days, Seven Dinners as soon as it launches this coming week.
Thank you so much for tuning into this show, for listening, for supporting. And if you haven't listened to the past episodes, now's a great time to go back and dig in and listen.
Stay safe, stay home. I'll talk to you next week. Bye.