Episode 95: How To Have Open Conversations With Kids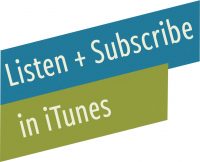 Introduction
Welcome to Live Free Creative, the podcast that provides inspiration and ideas for living a creative, adventurous, and intentional lifestyle. I'm your host Moran Anderson. And I hope that each time you listen, you feel a little bit more free to live your life. Exactly the way you want to live it.
Hello. Hello, my friends. Welcome back to the show. You're listening to Episode 95 of Live Free Creative, How To Have Open Conversations With Your Kids. It's about tricky topics. That might be a long title, but over the last couple months, you may have noticed that I've approached some seemingly taboo topics on the podcast.
If you're listening to this in real time, then you know that this last week, couple of weeks have been really intense and interesting as far as the national and even global conversation about racism and white privilege and white supremacy and what that looks like systemically in our country, especially, but throughout the world.
I know that so many parents have been interested in diving in, if they have not yet, to talking about racism in a new way, a more open way and a more effective way with their young ones.
A couple of weeks ago, I had a conversation with Kristin B. Hodson about Intentional Intimacy, and we briefly touched on the idea of talking to your kids about intimacy. And that I know is a topic that a lot of parents feel a lot of pressure when it comes to the idea of opening up about the birds and the bees.
And you wonder, when is the right time? How old should they be in all of the things surrounding that particular conversation?
And then I also a few weeks before that had April Davis on the show from The Vagina Blog. And we talked about flowing with your seasons, which was such an impactful episode for a lot of you. And I mentioned how menstruation was something that we talk about at home and that my kids talk to me about.
I remember I had several people say, okay, wait, how does that work? How were you open with your kids about that?
The same thing happened when I shared about the episode with Kristin and intimacy. We mentioned talking to your kids about intimacy and I got the same thing. How do you have those conversations? What does that look like?
So today I just wanted to give a quick episode to share three ideas about how you can create a culture of open conversation in your home, especially when you are worried about talking to your kids about tricky subjects. Before we dive in, I want to share a quick update with a segment. I call life lately.
Segment: Life Lately
There have been so many different and interesting things that have happened in the last couple of weeks over here. So I thought I'd just give you a quick update. Especially since I muted most of my own content last week.
I shared an episode on the podcast, but I didn't share much on social media at all. I spent the whole week amplifying Black voices and sharing about the Black Lives Matter cause, and behind the scenes, you know, it was just a good reminder of how much life happens outside of social media and how much life happens that we don't share.
And I wanted to share just a couple of fun things that you might not have known that I didn't really catch everyone up on anything yet.
The Hot Tub
So one of the first fun things that has happened in our life lately is that our hot tub was delivered. I mentioned a few weeks ago that I ordered Dave a hot tub for his 40th birthday last month. And it of course was a family gift. So we had someone come and prepare a concrete pad for us to sit the hot tub on.
And then once it was delivered, I had my electrician who…
(Luckily, we've done so much renovation work, that I have trades people that I know and trust from the last couple of years working on and around the house.)
So I had my electrician come out and he hooked it all up and we have been enjoying the bubbles for the last few days. One hilarious story when it came to the hot tub is that we filled it all up. It took about a day for it to get warm enough. My kids actually played in it while we were filling it up.
It was cold water coming out of the hose and they played with it. But then it warmed up to the correct temperature, what we had set it at. And we balance the chemicals for this for the first time, which is a little bit tricky if you haven't ever done it before, which we hadn't. And I ended up going to a couple of different stores to find the exact things that we needed.
So we got it all balanced and set and we're feeling really good. We have this nice soak and the next day in the morning, the kids want to go in the hot tub. So, Dave is sitting out there just, you know, reading or hanging out while the kids are in the hot tub. He didn't get in with them. And of course they're running in and out getting toys.
We made a four Barbie rule cause Plum wants to put all of the Barbies in the hot tub. So we have a four Barbie rule, which she has to decide, which four Barbies get to swim and all of the sudden…
(so I was actually gone. I went on an errand)
Milo called me from home. After about an hour, I'd been gone for about an hour. And he said, Hey mom, I think you're going to be really upset. And I said, Oh no, what happened?
And he said, well, I thought it would be really fun to make the hot tub a bubble bath. So I poured the bubble bath in it and turned on the jets. And I'm actually so sad that I missed this because even though that is not what you're supposed to do with hot tub, Milo had taken our regular Tubby Todd Bubbles bubble bath that they use in the bathtub and dumped half the bottle.
I mean, he just calculated like, okay, we do about a cap full in the tub. So we must need a lot for this hot tub. So he dumped the bubbles into the hot tub and turn the jets on high. And they said that the bubbles went over their heads and then started spilling out like a movie.
So just imagine this hot tub brand new we've only sat in at one time, all of the sudden filled with bubbles and overflowing into the yard. They ended up cleaning it up. Dave had to drain the whole hot tub, clean it out, rinse it out so that we could make sure that all of the mechanics wouldn't get ruined because you're obviously not supposed to put bubble bath into a hot tub.
That's not part of what it's built for, but the kids had thought it was really hilarious. And so I got home after they were almost finished cleaning it up and I said, Oh, I want to see a picture or a video. And no one had taken a picture, a video. It was clear that mom hadn't been home because I would have documented that for sure.
So needless to say, the hot tub has already provided a lot of fun for us. Actually, the next time that we turned it on and got in after we had filled it all up again and bounced the chemicals again, and the next time we got in and turn the jets on it, bubbled up again, it didn't bubble over the sides, but it bubbled up again. So we ended up having to drain it again.
So if you ever have a bubble bath filled hot tub, um, it might take two rinses before you get it all out.
But these last couple of days, it has been just as wonderful as we hoped for. We positioned it next to the garden in the corner of the yard. So when we're sitting in it, we can kind of see out over the yard and watch the chickens peck around in the grass and see our giant sunflowers that are getting out of control in the garden. And it's just been really pleasant. So we are super excited about that new addition to the yard.
The Garden
The next thing that I have to update you on is the garden, friends. I haven't done a garden update on Instagram for a little while. I probably will. Maybe the day this podcast comes out or the next day, the garden has been exploding lately. I think it finally got warm enough for things to actually start getting bigger and taller.
My kale and my arugala I've been harvesting like crazy.
My green beans, they're actual green beans that look like beans on my little green bean bushes. And they make me so happy. I don't actually know what I'm supposed to take them off. I'm probably gonna consult with a friend to figure out when they're ready to actually pluck. I don't want to take them too early.
The cherry tomatoes are on the second rung of my lattice. So they're about a third of the way up the side of the arch, which is really exciting.
Also growing up the arch is my little tiny cucumber vines and there are little baby cucumbers all over. They have these little tiny cucumbers and then a little yellow flower at the end. And I think that's what it's supposed to be doing. So I'm feeling really good about it.
The carrots have tons of greens and I thin them out and notice that there were actually little orange carrots growing at the bottom. So they still have a couple, maybe a month or six weeks before they are supposed to be pulled out. But it was heartening to see that they are actually growing little carrot routes.
The sunflower is like I mentioned a little bit earlier, the sunflowers are huge. They're at least four feet tall and I keep getting bigger stakes and then needing to get bigger ones. So the package says that they could be five to seven feet tall. And remember my garden beds are two feet tall already. So I could have nine feet sunflowers that are nine feet up in the air. It's just crazy. They're so fun though.
And I'm really glad I positioned them at the very back of the garden bed. So they're almost against the fence. So they don't actually shade anything else in the garden, which is really nice. I'm glad that I did that. I wasn't really thinking a lot about it, but it worked out really well.
There are a couple of things in the garden that haven't taken off all the way yet.
The watermelon plant is about two inches tall. It's about the same size that it was when it sprouted two months ago. So we'll see what happens with that. I left it in the garden. I'm just going to wait and see if it continues to grow or not.
Also, I have four habanero pepper plants and they are growing, but they're just still really little. And this is the first time I've done this. So I have no idea what to expect. I'm just watching them.
Also, my radishes didn't go very well. The greens grew really tall. And then I saw the little baby like bump of the radish. So I thought they were ready to harvest and I pulled one out and it was almost nothing like just like a root.
So I consulted with my friend Delia and she gave me a couple ideas, like to mix bone meal and sawdust into the soil where the radishes will be, because that will help boost the root growth, which is obviously the part of the radish that you want to grow more.
So I just re-seeded radishes and they only are supposed to take four weeks to grow and be ready to pull out. So we'll see. I'll just have to wait one more month and see if the amending the soil with these special little things…f that worked at all.
Overall, the garden has been super low maintenance and really fun. And, based on what has happened so far, I don't expect to have like a bumper crop, like I'm not going to be eating strictly from the garden, but it has been really therapeutic and really amazing to be able to putter around out there and watch things grow.
It's felt miraculous to see these things go from a seed to a little tiny sprout to, in some cases, four foot tall flowers. It just, especially during these last couple months of quarantine and things being a little bit stressful and unusual, there's been something beautiful about watching things grow. So that has been really fun.
The Chickens
In addition to the garden growing, we also have added three new chickens to our flock. So we have the three adult chickens that we've had for about a year and a half. And we added three, five-week old chickens a few weeks ago. So they're about eight and a half weeks old now.
We just moved them into the outside coop, but they're separated from the big chickens because they're still too small to interact completely. They're really sweet when we got them, they were just growing their big feathers and just starting to lose their chicken feathers, which was really fun.
They were like a handful size. And now they're about two handfuls of chick. They're still little, way littler than our big chickens. My kids named them Gilda and Marvel and Oreo. Oreo is an Easter egger, just like the three that we have.
We have Mozzarella, Goldie Hen, and Blackberry, which are all Easter Eggers. And then Marvel, Gilda are both Wyandottes. One of them is a golden laced Wyandotte. And the other one is a blue laced red Wyandotte, which is new for us.
They will lay big brown speckled eggs, and the Easter eggers all lay blue or green eggs. So fun adventure to add to the flock. And I think that I'm going to add to my list, building a little bit bigger chicken coop with a chicken run to accommodate them a little bit better.
The Shed
The last update for today is what I've been working on just in the last couple of days. In fact, I spent the entire day today up on the roof of this project shingling, which is something that I didn't know that I would ever get to do.
And it actually was surprisingly fun and surprisingly easy.
Just to rewind a little bit. When we bought our house, our current house, there was a shed in the backyard that had electricity wire to it because it had been used as like a tool shed in a wood shop type of thing.
We immediately thought that it would be a really fun little shed to turn into a clubhouse for the kids because the electricity was already wired. And it's a great space. It's about 12 by eight, which is a pretty good sized shed. And we didn't think that we needed as much of the outdoor storage as the whole shed could take up.
We have a pretty good sized storage room in our attic. So for the last two and a half years, we've been planning on doing this clubhouse project.
I know I've mentioned it on the podcast before, as sort of this, we keep talking about it and the kids get really excited about it. And we look it up and we plan on it and then nothing has happened because there's other fires that need to be put out, floods that need to be taken care of, other projects that we work on in the house.
Well, when we got quarantined, we decided that maybe the clubhouse would be a good quarantine project for the family. Cause we were all gonna be home and I'd be home with the kids. And I'm sure many of you had those types of thoughts about some sort of project around the house, too.
I'm curious how far you got, we didn't get very far on that particular project.
We started, we backed it up to like, what is the first thing that needs to happen before we actually go in and start working on the inside of the shed? And the first thing was that we need to do a little lean-to shed next to it, like a little shed expansion so that the current outdoor storage that we do use could have somewhere to go.
For example, the lawnmower and the shovels and the rakes and the yard tools, the chicken food, all of those types of things. We keep in the shed and it's not an, we don't need the full shed space. So we thought maybe we'll just do a little addition.
Well, the first step of the addition was adding a base. And so Dave and I added the base about a month ago, and then we needed to do the framing and the roof and the doors, and actually just build the shed well for whatever reason, probably just life. And also this time has been so weird, right?
So I'll have days where I feel super motivated and then days that I just feel wiped out, whether it's hormonal or also stress-related, I don't know. So I've just been trying to allow myself to feel all the feelings and just ride the roller coaster of the pandemic and the protests and movement last week.
For whatever reason, I woke up a couple days ago, feeling so motivated to just build the shed. I think what happened is that I called our carpenter and asked him if he could help me with it. I could think, I thought maybe I'll ask for a lifeline. And then he said that he's too busy to help with it until July.
And I thought, well, we just have to do it. I just want to get it done. And so I just went to the store and bought all the wood and went home and started building it. I just popped my earbuds in and started building.
And by the end of the day, I had framed the entire shed lean too. And it looked so good and it felt so good to just do something concrete, like to make something. And so today I added the roof, I already had put the roof beams like the, the trusses, but I added the actual plywood and I added the felt and I nailed down the shingles and I added the sighting and the shed lean-to is almost done.
I'm going to say it's 90% done. I just have to add the siding on the front end, complete the doors, and it will be ready to start moving storage into once we do that, then we can actually clean out the main shed and start the project of we're going to add insulation. We're going to put a ceiling fan in there, and maybe dry wall and then flooring and furniture and turn it into a cool clubhouse.
So basically all of our major projects have been happening in the yard because over the last two years we did the whole house. And so we have been moving into the yard and it has been so fun, especially as this spring and summer, we've been home so often, we are using our yard in our own spaces so heavily.
And I love just making little tweaks and big tweaks to make it feel exactly the way we want it to feel.
So my friends that was a lot longer than I intended, but now you're all caught up. I know that you've just been wondering what has been happening in our backyard. So now, you know, and let's talk about talking to your kid.
Main Topic: How To Have Open Conversations With Your Kid
Last fall, Dave and I, and all the kids went out to California to meet up with Dave's family for a family reunion of sorts. Dave is one of six siblings, all of whom are married with children. So it was a big reunion of all the siblings, their spouses, and all the little kids running around. And we had such a blast.
One of the days of the reunion, we were sitting on the beach in Newport beach. My kids were running around, playing in the sand plum was building a sand castle. I was sitting under an umbrella next to Dave's youngest sister, Rachel. She was holding her at the time, baby Rosie.
And we were just chatting and Milo ran over to me and asked if I would go out on the paddleboard with him. And I told him that I really want to, but that I wasn't feeling very well because I was having cramps and I was on my period, but I probably would be off my period the next day. I was kind of coming to the end. And so I would love to go paddle boarding with him the next day. And would he take a rain check?
And he was like, Oh, sure, mom, I'm sorry that you feel bad. I hope you feel better. If you're ready to go tomorrow, let's go. And he like gave me a hug and then he ran off to go paddleboarding with one of his friends.
And my sister-in-law looked at me wide eyed and was like, how do you talk like that with your kids? Your ten-year-old talks to you like a person, and you're talking about your period with your son. She was a little bit baffled. And then she also said, that's so cool that you can just talk to your kids like that, like that you're so open with them.
And I thought, first of all, that is, I know that there's probably a lot of you even out there listening, thinking that is kind of a weird thing to talk to your son about like your 10 year old son, that he would have such an understanding of your period or that that's something you even need to talk to him about.
However, I have felt like it's been so empowering for both my children and for me to be able to create a culture of really open and honest dialogue in our home, especially surrounding tricky topics or topics that in society and in our culture are sometimes considered taboo for no good reason.
And menstruation is one of those, like we talked about with April in the episode a few weeks ago about flowing with your seasons, our periods are normal. They're a normal, healthy part of our life.
And for a woman, if you have a normal cycle or a healthy cycle, your menstruation is something that happens every single month, every month. You're in some phase of the cycle. In fact, it's just an underlying a piece of your life all of the time.
So the idea that this is something that you shouldn't talk about with people or that it should be a secret or that it should be sort of hidden or that you should be embarrassed about. It is really interesting, right? Like why, why is that something that we shouldn't talk about?
And I think that just over the last several years, as I've had kids of my own, I've realized that there's a lot of things that we grew up thinking that we weren't supposed to talk about, or that they weren't appropriate, or they were embarrassing or scary or awkward or dirty.
And we have brought this baggage with us of what things are not okay to talk about. And a lot of it is stuff that maybe we got feedback from adults when we were kids about the things that we weren't supposed to talk about, or that were embarrassing or awkward for our parents to talk about, or for our, our educators, our teachers, all of the people that we spend time with.
And so I don't know at what point exactly, but I know that it's been many years in our family that Dave and I have intentionally been cultivating a culture, an underlying family culture of open dialogue with our kids surrounding all topics. And we give special attention to topics that might otherwise be easy to not talk about because they're considered taboo.
Three of those I mentioned in the introduction for this episode, um, racism or the idea of white privilege and, and how we hold that in that something that we need to be aware of and be consistently working through.
Another one is intimacy or sexual health. Along that along those lines could also just be bodies in general.
And that also leads into the third one specifically that I mentioned, which has ministration or periods.
But of course, there's so many more topics that could be considered tricky or hard to talk about with kids that you want to have open dialogue about like pornography or drugs or violence, maybe suicide or sexual abuse.
These are examples of tricky things that may come up, or that might not come up that you may want to bring up when it's appropriate so that your kids know that you are a safe place to bring questions about anything.
In this episode, I'm not going to go into specifics about how to share about these different things, because depending on your situation and your children, what exactly you want to talk about and how you want to talk about it literally might be different. Our experiences and how much we want to share with our kids might be different.
Also, there are experts in all of these areas. So the women that I shared earlier, April Davis is a great place to go to get resources for how to talk to your kids about ministration or about your body.
Kristin Hodson is a great place to go. She actually has a whole course on how to talk to your kids about sexual health or intimacy.
Last week, I mentioned Jasmine Bradshaw and the First Name Basis podcast as a great resource for learning how to talk to your kids about race or racism.
There are experts in all of these areas today. I just want to share three tips or ideas for the whole scope as kind of umbrella for getting your head on straight. As you begin to create this full culture of open dialogue and understand that this is something that you want to have happen in your home.
You want your kids to be able to be open with you, and you want to be able to be open with them. The three tips that I'm going to share, and I'll go into a little more detail on each, are these:
Be comfortable or get comfortable yourself with the topic.
Create an ongoing conversation, not just a talk.
Be prepared to answer questions or open to answer questions at any time, maybe when you least expect it.
1. Be Comfortable
So let me start with No. 1. The first one is the idea that in order to communicate effectively with your kids, you probably want to get a little bit more comfortable on whichever topic you want to talk about. Some of these things, these tricky things, you're going to be more comfortable with just by virtue of being an adult and your lived experience, but that doesn't necessarily mean that you are comfortable talking about these things.
So there's a few different ways that I want to propose getting comfortable. One of them is making sure that you understand what the topic is and how you feel about it. Personally, you may want to do a little bit of reading or watch a documentary or talk to your friends or your spouse about the topic that you want to sort of breach with your children.
It was really interesting when I was in nursing school. If you remember, I'm a registered nurse. And so I went to nursing school and up until that point, I thought that I was pretty open and comfortable with talking about bodies and things.
But it turns out I didn't actually have to talk about it that often. Like I felt like I was a pretty open person. I had always been outgoing and I like to talk, but I hadn't been in the situation to talk specifically about people's bodies or my body.
And in nursing school, you talk about bodies all the time and you talk about bodies using proper terms, proper anatomy, and it sort of takes all of the weirdness out of it because you're talking about it objective. And clearly, rather than wrapped in the emotion that you may feel like the embarrassment of talking about sexuality or talking about private parts, all of the sudden it becomes very matter of fact, and very objective.
And I got really comfortable with using proper anatomical terms with talking about bodies in a way that wasn't wrapped in my own personal ideas and emotions. And that comfort level is a piece of what has made it so much easier to talk to my kids about bodies and about the different functions that bodies have, their bodies and our bodies and bodies in general.
Normalizing for myself bodies and like loving bodies and feeling comfortable with the idea of different parts of bodies is a huge milestone in the ability to have a cohesive and comfortable conversation with my kids about it.
When you're comfortable, your kids will automatically feel more comfortable.
When you're nervous or scared or like feel really awkward… I'm sure you can think of conversations you've had maybe your own parents where they were super awkward. It's the whole thing feels more awkward, right?
So if you can kind of set the tone as the adult, as the parent, of saying, Hey, this is okay, this is comfortable. This is great. This is an open place to talk. I'm the right person to talk to about these things. I'd love to share some information with you.
When you kind of have this sense of confidence going into the conversation, you'll feel a lot better about it.
Now don't mistake that for feeling like you have to be an expert on any topic because you don't and it's totally okay in a conversation with your kids to say, I don't know why don't we find out or let's check let's, let's look that up together.
You don't have to know everything, but being a little bit comfortable with the topic before you bring it up with your five year old or 10 year old is probably going to set you up for success in a way that you otherwise might not be okay.
2. Plan On A Continuing Conversation
No. 2 is to plan on a continued conversation rather than a single talk. So for example, I know most of us grew up with the idea of the talk. Like when did your parents first have the talk with you? This is of course referring to intimacy, right? The birds and the bees.
I know when I was a younger mom, a few of my friends even said, so when are you planning on like telling your kids, like having the talk about sex with your kids? Like, when is that? What do you think the right age is for the talk?
We would speak about this conversation as if it was like everything pointed and hinged on this one conversation, and think about the amount of pressure that creates. The idea that this is my chance. We're going to have the talk.
I even know a lot of people, and I'm not saying that this is wrong. It could be fun, but we didn't happen to do this in my family. That sort of like when their child turns a certain age, that they take them out to dinner. And it's the special, like you're old enough that we're going to tell you about this really special thing called sex. And then they like talk about it like that.
And that could be great if that's the way that you want to do it. My emphasis here with No. 2 is that none of these subjects, nothing tricky, in fact, nothing in life is going to just be a talk.
The beauty of creating this sort of culture of open dialogue in your home is that you can have an ongoing conversation that you–this is so great because it takes the pressure off the idea of having that talk–that you can introduce an idea and not share every single detail about it instead of feeling so much pressure on getting it right and then you never talk about it again.
I love the words of Anne Lamott, who is a writer. She talks about creating a first draft. And I love the idea of this. Just getting something out there that then you can work with it. The idea of your first draft in a writing project is that what if you don't have anything on the page, there's nothing to edit. There's nothing to work with. There's no place for anything to go.
As soon as you get a paragraph down or you get your first draft of the story down, then you can work with it and you can add detail and you can explain it more and you can change things a little bit and make it make more sense.
And I think about this first draft as the talk. So the first draft is maybe just the first time that you broach a conversation about one of these topics that you are feeling like is a little bit more tricky of a topic.
Maybe a lot of you felt this way, this past week about racism. If it was something that you hadn't ever talked to your kids about, um, the idea of people being Black and people being White and people who are Black, having a history of being oppressed and having less opportunity because of people that are White in the country, that might've felt like a really big opening conversation.
But if you think about it as your first draft and that this is an open conversation that this story continues, and the next time we want to bring it up, or that we, now that we've opened it now that we've created it, we can refine it and we can add to it and we can edit and we can make it more clear and it will grow and change over time as our relationship with our kids grows and changes over time, creating a culture of open dialogue and questions and answers, and just general openness that your kids feel like they can come to talk to you about anything.
Maybe you've talked to them about a couple of these tricky topics and, you know, they, they understand that these are things that they can talk about with you.
Well, maybe they'll experience something outside of anything you've ever talked to them about, but because you have this culture of openness and of being honest and of being receptive and also sharing about things that might feel a little bit more tricky or might feel a little bit more weighty, they'll recognize that you are the right place to come with their own tricky topic.
Maybe it's something that you hadn't even considered, and they will recognize you as a safe place to come with those topics. What a beautiful thing, if you can create a culture by having ongoing conversations about things that you might not regularly think to talk about simply to open it up and keep a conversation going.
So throw out the idea of the talk and welcome this idea of an ongoing conversation that you can pick up and continue at any time to accommodate your children's changing stages, changing ideas, and understanding their changing circumstances and the changing culture in the world as well.
This past week, I was so grateful that Dave and I had had some of these conversations. I mentioned last week in the podcast that we have celebrated Martin Luther King day by talking about slavery and civil rights and human rights and white privilege, and kind of going through some of these topics that have become really hot the last couple of weeks.
And so rather than it being the beginning of a conversation in our family the last couple weeks have been a continuation of a previous conversation. And it becomes really nice to be able to say, remember, when we talked about X, Y, Z, well, let me tell you about this now. And this is something new that's happening.
As soon as you have that first draft, that first breach of a subject, that first conversation imperfect as it will probably be everything from then on out is just a continuation and just building on. And it's really great for your kids and for you to be able to say, Hey, remember how we talked about this. It already feels familiar and you can kind of jump back in without all of the nerves and apprehension that you have on your first time. So get that first draft out there, breach some of these subjects.
And you know, the younger that you do it, the easier that it is because of course you want to be really age appropriate when you're talking to your kids. So you only share to the level that they can understand.
So you start talking about racism with a child who's two, when they're six or eight or 10, there's already a whole foundation that you've, that you've started with, but it was really simple principles.
The same thing with, with intimacy that you start with these really basic things, you know, understanding body parts, and, and then you can move into the depth of subject as their stage requires it.
So get that first draft out there and then continue the conversation.
3. Welcome Questions At Any Time
The third tip that I have for you is to be open and receptive and welcome questions at any time, even when you might least expect it.
I've noticed that as my oldest son is getting older, he's 11, he has a lot more questions about some of these tricky subjects than he has before. And I love so much that we've created a place at our home that he feels like he can talk to us about anything.
So these random questions will pop into his head and he'll ask them out loud and we'll have a conversation about it.
Last week I was making breakfast. I was scrambling eggs, just sitting over by the stove and out of nowhere, Milo said, Hey mom, how long after a woman is pregnant does she know that she's pregnant? Like how long does it take to find out that you're pregnant?
I have no idea where that question came from, but I was ready as I was sitting there, scrambling my eggs to say, Oh, that's an interesting question. Well, let me explain a little bit about how ovulation happens and how that's the only time that you can get pregnant. And so you usually find out if you're pregnant, when you've missed your period by a couple of days, because you can only get pregnant during the time, sort of right before your period would happen.
And because we've talked about periods and because we've talked about sex, the conversation was pretty straightforward and pretty simple, and he got it. And we talked about how you can take a pregnancy test and some of them can tell you that you're pregnant, even before you miss your period. And some of them will tell you, you know, right after you miss your period, it might be the first time that you take it. And that might be your first indication that you are pregnant.
And it was just sort of this really easy conversation, very natural conversation about finding out about pregnancy.
I still have no idea. I didn't ask him. I mean, I guess they should have asked him, why are you wondering about that? But I think it had just popped into his head and all of the building blocks were there for us to be able to talk about it in a really easy, natural way.
And, you know, he learned something and it was great to share. And I just, again, reinforced, like, "Thank you so much for feeling like you can talk to me about this. You know that I'm always here to answer your questions about whatever you want to talk about."
And even as I'm scrambling the eggs and talking about pregnancy, that's totally okay. It's totally welcome in our home. When my kids were a little younger and I was sort of just starting the idea of, I want to be open about these things.
I think it started with more of like a feeling that like, I want to build this type of open dialogue in my home, but I am myself a little bit uncomfortable and a little bit nervous about it, especially regarding sexuality and things like that because of the culture that I was raised in that was pretty tight lipped around sexuality.
And it was never really spoken of at home and definitely not spoken of, you know, in school or in church or anything, I mean, except in the negative.
And so the other thing that I think is important to mention maybe this would be a fourth topic, or also just goes into my third step of being open, is to understand that you may, if this is all new for you to have these types of overcome open conversations, you may feel uncomfortable. And that isn't a sign that you're doing something wrong.
That's just a sign that probably that you're doing something right, because it's going to be uncomfortable for your kids to ask you questions sometimes. And that's okay. You want to show them that it's okay to be uncomfortable and still ask questions, still have dialogue.
If we turned away every time we were uncomfortable and decided that we should shut that down, then we wouldn't have any of these conversations. I have to get uncomfortable a lot in my life with taking risks and taking chances in business and having conversations with Dave as our marriage progresses.
And there are lots of different times in your life that you might need to feel a little uncomfortable and it's not negative to feel that discomfort it's discomfort that leads to progress. And these types of conversations are discomfort that leads to openness and discomfort that leads to trust and to relationship building and to understanding that his discomfort worth worth working through.
So just be aware that as you start to create this openness in your home, that when your kids ask you questions, once in a while, you may catch a question that feels super uncomfortable for you to talk about. And, you know, I just have to say maybe there are topics that you don't feel are appropriate for them to know about at a certain age or anything like that.
You, you may just say, well, that's not really something that I want to share, or if it's a personal thing, like I don't talk about my own personal intimate relationship with Dave, with my children, right? So that doesn't feel like that's appropriate, but intimacy generally is something that we are totally open to talking, talking about whenever a question arises.
I guess the last thing I have to say is just like anything you kind of have to just get started.
There's not really going to be a perfect time or perfect day or a perfect week or a perfect age. As young as your kids are, can be the right time to talk to them in their own terms. Like, you know, in an age appropriate way about all of these tricky topics. And again, the earlier that you start, the easier that it is because the principles are so simple and then you have something to build upon as they get older.
Recap
So let me just recount my three tips for having these open conversations with your kids:
The first one is to start to get a little bit comfortable yourself, do a little bit of research, learn the vocabulary, just get versed enough that you feel like, you know, what you want to say.
The second is to change your mindset so that you're not just having a talk like the talk, but that it's going to be an ongoing conversation. And you want to cultivate this openness for the longterm.
The third is to understand and be ready for questions to come at any time and any place you may be driving in the car, making scrambled eggs, and you'll get sort of a left field question. You want to just mentally be prepared to pick it up and run with it because when your child is asking is when they're curious and when they want to know.
The more you shut their questions and say, "Oh, we'll talk about that later." Or "We'll talk about that when you're older," the more that they'll feel like these aren't appropriate questions for me to be asking, or this isn't the right person for me to be talking to.
I want my kids to be able to talk to me about anything. And as they get older, I am prepared that some of the things that they tell me might not be things that I'm super happy about or super excited about, or that I even agree with, because I know that as my kids get older, that they are going to make more and more of their own decisions.
And that is part of what I want to raise them to do, to think clearly, and to have all of the best information that I can give them, to make the choices that they want to make based on the information that they have. So if they don't have all the best information, it's harder to make a great decision. I don't always believe that we'll agree on everything or that they'll always make the decision that I would have chosen for them.
But regardless of all of that, I want to be a place that they can come to talk and that we can have our relationship based on this openness and this understanding that I love them no matter what, that I'm here for them, that I am a safe place for them and their ideas and their emotions and that all of that matters to me.
Conclusion
I hope that this podcast has been helpful in those three very simple tips, but sometimes all you need is just a little bit of an adjustment and a little bit of a boost, like a little permission to say, "Okay, I don't know exactly what I'm doing, but I'm going to get started."
I also appreciate you coming and listening to the show, because I know that sometimes when I share about some of these topics that can be uncomfortable or are perceived as a little bit trickier, just being able to listen to them and gain some understanding that this is a place that then you can be sitting in a little bit more empowered position to go into your homes and to teach your children because you are learning more before I go this week.
November Event
I want to tell you about an event that I have coming up in November. My may events and July event were both canceled because of the pandemic. And so the next time that I have to gather together in real life with some of you is going to be the beginning of November for Live Free Creative Camp in the Outer Banks of North Carolina.
This is a four-day intensive work conference. It's a deep work conference where just a handful of women are going to be gathered together with incredible food, right on the beach, in this beautiful home, right on the sand where we are going to dive in deep to a project that you have been needing to work on.
I originally planned the deep work conference to be a space for writers to come and work on a manuscript, dig in deep. It also works really well for small business owners who want to just get away and work on some of those projects that they haven't had time to do.
Now Live Free Creative Camp might also be a perfect place for you if you're a mom and you've spent so much time at home with your kids the last few months, and you really would love to just have a few days to journal or to read or to catch up on your family, scrapbooks, whatever it is that you need space and time to work on distraction-free with the support and community of some women working alongside you live free creative camp is where you might want to be.
I have half price scholarships available for two women of color and the application both to register and to apply for the scholarships are available in the show notes. So check those out and join me in the outer banks of North Carolina in November.
Okay. Friends that's all for this week. I hope that you've enjoyed the show. Please share it with a friend, share it on Instagram, and subscribe so you don't miss an episode.
I will catch you back here next week with another show. Have a wonderful week. I'll talk to you then. Bye. Bye.