Episode 99: Autoboxes + Book Birthday!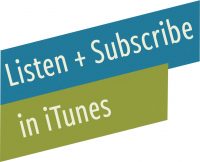 Episode Links:
Buy More Than Enough (with the Birthday Bonuses!)
Episode 04: A Year Without Shopping
Episode 47: Self-Publishing and Self-Permission
Becky Simpson of Chipper Things
Introduction
Hello there friends. Welcome back to the show. You're listening to episode 99 of Live Free Creative Podcast: Autoboxing, and a book birthday. I have been looking forward to this episode since I flashed forward in my calendar a few months ago and realized that the one year birthday of the release of my book, More Than Enough fell on a Thursday, which is the day I released my podcast episodes. It felt like a fun chance to celebrate with all of you who have been so amazing and supportive and interested and engaged in the book in the podcast, in the effort to live a more intentional and creative and adventurous lifestyle.
All of these things that wind together and really are the main foundational principles that I hope to inspire in your life. The idea of being able to choose the things that matter to you and consciously disregard the rest.
So here we are Episode 99 on July 9th, 202o. One year from the release of More Than Enough: How One Family Cultivated A More Abundant Life Through A Year Of Practical Minimalism. Now, if you don't know very much about my book, you're new to the podcast, or you just don't quite remember, or haven't followed along for a while, I would like to direct you first to two podcast episodes that will get you up to speed.
The first one is episode four. It's all about our family's year of not shopping, which is the same story and kind of framework that I share in my book. So if you're curious at all about that and want to just listen to it in a quick, I think it's a 40 minute episode.
The next one is episode 46. This episode is all about writing a book. I know whenever I talk about having written a book and released a book, I get so many questions. There was a lot of curiosity. I know there's a lot of people out there who have in their hearts and minds, the idea of writing a book someday and would love to just have someone's perspective on how it went and what they thought of it and kind of what their method was. And so if that is you, if you're interested in the idea of writing a book, or you're just curious about my process and what it looked like for me, I would love to direct you to episode 46, where I share all about my own experience, writing a book and what it looked like and felt like, and some tips and things there that will hopefully be helpful if that is a journey that you're interested in.
Along with that, I should mention that episode 47 of the podcast is all about my self publishing experience. And not only that, but I talk about the idea of giving yourself permission. So that is a great episode for people who are interested in that aspect of the publishing piece of my story. So go ahead and look up those episodes. You can go straight to the blog, live free, creative.co, and just put any of those words in the search bar and look for the episodes themselves. Or if you go to live free creative.co/podcast, you will have the archives of all of the podcasts right there, and you can click right to the one that you're looking for.
Happy Birthday, Book!
Now, if you know me at all, you know that birthdays are a big deal to me. I love celebrating birthdays. I love celebrating my own birthday. I love celebrating birthdays of friends and family members.
And I like to do things that make it feel special and unique. When it came to celebrating my book birthday, I thought that I would create a special bonus for anyone who hasn't yet bought the book or listen to it or read it last week when I was visiting some family up at a big lake house, I did a poll, a survey of the family members, and we came up with two ideas that I think will be really fun.
The first one is to send a little birthday gift out with each book, purchase hard copy book purchase that happens from today until the end of July. Anyone who orders a book from shop.livefreecreative.co will also receive a fun little birthday package with a set of temporary tattoos that go along with the book. There will be three temporary tattoos that say "More Than Enough" in a beautiful script and three that say "Less Stuff, More Adventure."
These custom tattoos were designed, especially for my book release by my talented calligrapher friend, Melissa Esplin from calligraphy.org. They are beautiful and exclusive. They can't be found anywhere else. They aren't sold individually. And I am so excited to send some of those out to you. They're fun because they're consumable. You use them, you enjoy them. And then they wash off and you're done with them.
]The tattoos are going to ship on a postcard of an exclusive print from the book itself. It is the, "Should I Buy This" flow chart designed by my talented friend, Becky Simpson from the shop, chipperthings.
Friends, if you don't yet have a copy of More Than Enough. This is a really fun time to get one to celebrate its birthday! You'll get the book itself. You will also get a package of temporary tattoos and a print exclusive and custom to the book release itself.
Birthday Bonuses
Now, what if you already have a copy, but you want to take advantage and get these fun bonuses. I can think of lots of ways to use an extra copy. You can give one to a friend or family member, even if you don't have a birthday coming up. It's a great thing to have on hand for the next time that you want to send something to a friend, a neighbor, a sister, maybe you want to buy one and donate it to your local little free library.
The birthday bonuses are only available from today through the end of July, 2020. And they are only available for hardcover books, bought through shop.livefreecreative.co. That way we have your address in order to pop those bonuses in the mail for you.
Adventure Giveaway
Now, along with these fun extras, this just extra special fund that you get because of the birthday bonuses, every single order will also be entered in to a drawing for a grand prize adventure giveaway.
At the end of the month, many of you know that our family's motto is Less Stuff, More Adventure. And I have been giddy thinking of all of the different ideas of things to include in a fun grand prize adventure prize pack. If you follow along on Instagram, I'll be sharing more of the details of what exactly will be included, but every single book purchase from today until the end of July will be an automatic entry into that giveaway.
It's been so fun to think about this and to come up with some ways that hopefully will make it really fun for you to celebrate the birthday of the book with me, whether or not you already have one. If you have the book and you have enjoyed it, I would love for you to share about the birthday and the bonuses and everything. I'm on social media as well, just to join in the party with me from now until the end of the month. So happy birthday to More Than Enough!
Autoboxes
I'm going to go ahead and call telling you all about the birthday bonuses for the book today's segment and jump into today's episode topic, which is autoboxing.
Now I told you, this is a term that I have made-up. I actually should probably look it up and see if it actually means something, but I'm going to explain it to you. But first I want to give you a little bit of context as to the reason that it even came into my head recently. Actually just this a couple of days ago, Dave and I were sitting out on a patio chatting with some new and old friends. One of my old friends asked about the book. I hadn't caught him up to speed on, you know, sort of its impetus and the story behind it. And, and some of these new friends didn't know anything about it.
We had just met, they didn't know anything about me, about our family, about the book itself. And so I started to give a little bit of backstory as to how the experiment came about, because of course the book itself is about this year-long experiment that our family did, where we didn't buy anything that couldn't be consumed. That sounded weird. You know what I mean? Food gas, those sorts of things. If you've been around for a while, you're like, yeah, yeah, yeah. We know.
Well, for some people who don't know, this is kind of a new idea or new concept or something that they hadn't heard before. And I like to give a little bit of a background as to how we even got to that point of wanting to do this type of minimalism experiment and some the way that I've best thought to describe it is that I came to a point of my life back in 2016.
When I realized that I was checking off the boxes in the order that they appeared in front of me. Like you, you do something and you check the box and then the next one appears. And you know what it is that you, you know, your next thing that you're supposed to do and that you should do. And so you do it, or even in terms of materialism, the next thing you're supposed to buy, or when you have enough money, that's what you're going to get.
Or these are the things, you know, people out there, those people, your people, your friends, family media, um, influencers, like there's, there's something coming up that you're aiming for striving for. And in some cases, postponing your happiness until you achieve these boxes are endless. You get to one and then you don't just feel successful and happy and, and accomplished you move on to the next one and behind every box, there's another box. And behind that box, there's another box then behind that box. There's another box.
Now, if you have listened to the podcast for a long time, I've talked about this in lots of different ways. And in the last year or two, I've realized that not only is this something we, we think about in terms of milestones and success markers, and, um, all of the shoulds, you know, "shoulds" of our lives, but it also, it sort of infiltrates into the minutiae of our every day, the auto boxes.
Autoboxes Autopopulate
Now, this is where I kind of made this up, that our to do list is, is auto-populating auto boxes are things that appear without our consent and without our choice, without our intention. If you just pause for a second right now and think what are some things that I should be doing or that I should have done already, or that I should do next, there will be things right there that you didn't choose that you might not even like that you might not even think are that important, but that will have auto-populated on your, to do list on your list of sheds and need twos in order to maybe fulfill your role or, or make you feel like you're successful, or that you're doing things that you think a person like you does.
Does that make sense? I know that there are people listening right now who are nodding along thinking yeah. My to do list. Absolutely auto-populates and a lot of the things on it are not things I'm at all interested in doing or excited about, or looking forward to the question that I have is why, why do we do this? Why do we never allow ourselves to rest without a list or without anything that we feel like we need to do next? And maybe part of it is just the natural progression of needing to evolve as humans and become a little bit better. And I absolutely feel like that's an important thing that, you know, that progress is what we are here doing. And I think that sometimes that progress comes from not doing sometimes that progress comes from stillness and sometimes it comes from pausing and sometimes it comes from actively eliminating the things that we think we should do that we, we don't need to.
The Great Pause
I think the last few months are a good example of the great pause I've referred to this sort of Coronavirus time as "The Great Pause" I saw in a New York times, article referred to, as that thought it was so appropriate where maybe some of those auto boxes had to disappear. Maybe some of the things that you thought that you had to do, you weren't able to do anymore. And how, you know, maybe not easily maybe with a lot of frustration or despair or sadness, some of those things were eliminated from your schedule or from your life.
And yet, do we want to put them all back, all of those expectations? Do we want to continually be reaching beyond with discontent? Or can we maybe become a little bit more intentional and not auto-populate anything? Be thoughtful and choose and acknowledge the choices and maybe realize how optional everything is and how powerful that very idea is that everything could be optional, that we get to choose what we do with our time, with our money, with our attention, with our focus, with our love, we get to choose those things.
What matters to us can be a choice. And what doesn't matter to us can be as important or sometimes even more important of a choice. That conscious elimination of things that do not matter that we don't want to give any space or any allotment of our bandwidth, because it simply doesn't deserve that space within our own lives. That is not the explanation I gave to the new friend on the patio about my book.
But I remember, I mean, this is just a couple of days ago and I thought it was so interesting because I've, I've been thinking about this, the idea of auto boxing. I actually have used this phrase with several of my coaching clients when they're talking about some frustrations and stresses that they have that of things that just keep coming up and keep nagging. And we've kind of tried to dive into the idea of are these things that you're choosing are these things that are auto-populating our auto boxing, because the auto boxes, as soon as we recognize that that's what they are, then we have a choice. Then we can do something about it.
We Can Choose
That is exactly what happened to me in the first week of 2017. I realized that so many of the things that I was buying, that I was filling my home and my closet and my schedule and my yard and my time with were not things that I necessarily wanted or needed personally to fuel my soul. Some of them were things that I thought that I needed in order to keep up, catch up or prove something to someone else. And, you know, it takes a little bit of honesty and vulnerability to sit and do. I mean, to recognize that, like I believed that a bigger house equaled more success, I believed that designer clothes meant status, that there were these, you know, there's these levels. And it's so easy to believe what we're told and what we see and the messaging that we surround ourselves with.
It's so easy to believe that our trajectory should always be towards more money, bigger, better shinier, newer, more marks, success accomplishments. And it's also visible. And all of that visibility kind of wraps it all up in this nice bow and makes it hard to argue with the glitz and the glamour, if at all, the choice to stop chasing material goods, to stop buying things that were being sold to us by messaging and by marketing and by media, and to give ourselves some time to just live in our lives and really like feel what that was like, the, that there's ups and downs in life, whether or not you have the new shoes or whether or not you have the right, you know, in season Christmas decor or whatever it is. And this is super oversimplifying it, right? Cause there's so many things that come into play with our, I guess, innate desire for love and acceptance and sort of being part of a community and belonging.
And, and sometimes those boxes that we check and those status symbols that we acquire feel like the doors opening to become becoming accepted into maybe different circles. And that's, you know, kind of a whole other thing. But I do remember clearly thinking that we had a choice as a family to continue along walking the path where we checked these auto boxes, or we had a choice to reclaim our ability to take things off the list completely, and to maybe sit in a little bit of stillness with where we are as a family, who we are as people, what truly mattered to us create space for things that didn't even make it on the list, but are ever more important than a box that you could check
And see what that was like, kind of step off the treadmill and onto a meandering, you know, path that we created ourselves through a beautiful field of wildflowers.
Agency is Empowering
As I was talking about our experiment, the thought process that went into it and then living it, and then completing this year, realizing how changed as a family. We were how changes in individual. I was, and now looking back three years later, having written the book and published the book and also realizing that even just that like the writing and the publishing of the book stem directly from the, the permission that I gave myself to choose something that felt like a good fit for me, even though I didn't know exactly what I was doing, or I didn't know the outcome. Giving myself permission to experiment, giving myself permission to try something other than what it looked like came next on my list.
It was really fun as I prepared to celebrate a year with my book out in the world, that I have come to more deeply understand that More Than Enough, isn't about minimalism so much as it is about freedom and agency, the ability to choose.
And that one of the things that when I allowed myself that freedom to choose in my own life, one of the things that I became free to choose was less, and that felt really powerful, but that might not be what everyone needs. I hope that you realize, in listening to my show and in seeing the things that I post on social media and in reading my book and reading More Than Enough, that my hope and desire has never been to convince you that the choices that I make are the right ones… rather to inspire you to understand that you can make the right choices for you.
As I exercise my own freedom and enjoyment and sort of the challenge and curiosity and trying things out and being totally okay. When some of them don't go the way that I think that they will, that, that sort of playful illness and the lightness with which you can approach life comes from a place of understanding that you get to choose that it's all up to you and that where you are right now is just right. That there aren't that the auto boxes, all of these things that auto-populate into your life as the next important thing that you must do in order to be worthy in order to be valuable in order to be successful in order to, you know, everything that you think is holding you back from what you actually want to do from what your soul yearns for, or from even trying to start to figure out what it is that you want to do.
It's Okay.
That that's not true. That at any point you could just erase the boxes. You don't have to check them all to get to where you want to go. You can just remove them if you want. And that that's okay too. Even just the phrase "that's okay too", or "it's okay". "We're going to be okay". These are things that I have been telling myself a lot lately, as I'm sure many of you have as well. The idea that even not being okay is okay. Even not knowing what comes next is okay. Not being where we think we should be in our lives. That's okay.
Being so imperfect that sometimes we can't even stand that it feels like we're going backwards because we know what we, what we want to be doing. We know the person we want to be. And sometimes we feel like we don't quite measure up to that person, not even against anyone else's standards, but against our own, which are sometimes the most harsh that falling short is also okay. That we're okay.
That is what More Than Enough feels like for me, understanding that and accepting, and maybe understanding and accepting and embracing that where you are is just right for now. Even if it doesn't look like the way that you think that it should, which I think for most of us right now, you know, in July, 2020, our lives probably don't look like we thought that they would right now, given the last several months
More Than Enough is believing to your core, to that very inner most part of yourself, that everything is ancillary to the truth of your innate worth and value as a human, as a unique individual, that can't be altered. That value that cannot change based on what you have, what you do, what you say, in the deepest part of who you are, that value is infinite and unchanging. And when you really like get there, and I have to admit that, I mean, of course I'm not there all the time. This is something that I want to feel all the time. And I think meditation is one of those things that can really help and, and finding time and stillness in, in wilderness, especially like in nature.
A Billion Stars
Gosh, the last few nights, Dave and I were up in Idaho at Maple Grove Hot Springs, which is one of the most beautiful places that I've been in a long time. And we were sitting in this hot pot, this natural hot spring, it's 104 degrees as the sun went down and chatting. And all of the sudden I looked up and the time had gone quickly and it was pitch black outside. It was darker than I have realized the sky could be because of the environment in which we live, that just has so much light pollution, right?
That like, it's fun to see some stars, but when you get so out there in the wilderness that you look up and you see billions of stars like this sky, there is barely any space in between them. That's what the sky really looks like in the middle of the wilderness, the stars touch each other. There are so many, and I remember looking up and just being in awe and wonder and amazement at how there's so much there, that in my day to day life, I just can't see because of all of the other things going on because of all of the other light that's, that's there because of my own thoughts because of the busy-ness and the business of my every day. But just because I can't see all of those millions of stars touching each other doesn't mean that they're not there because when you clear away everything else, you can see them.
And when we do that to ourselves, when we clear away everything else, all of the day to day, things that we think matter all of the worries that we have, all of the, the ideas that we hold ourselves against in order to measure how well we're doing in this life, clear that all away. And you are like that sky filled with a brilliance.
You just have to create space to feel it, create space, to see it, eliminate those boxes that you think you need to check in order to somehow be better because you're enough. You're enough now being enough doesn't mean we don't want to progress, but the difference between wanting to progress and understanding that that progression doesn't change our innate worth and value versus believing that as we check those boxes, we become more important, more successful, more valuable, more worthy. That's a big difference.
You Are Enough Right Now
I don't know if I've done a great job of explaining what auto boxes are, but I think that you get it. I think that if you simply close your eyes and ask yourself the question, what are the things, the things that I think that I need or need to do in order to be more successful, be a better mom, be a better housekeeper, be a better wife. What are the things I think I need to do in order to be more loved or more lovable? What pops up for you are your own auto boxes. Now there's something different. This is a good practice. I think that it's good because what it does is create awareness for us of what those things are. And for some of you, they might be little things like, Oh, I need to do the laundry more effectively, or I need to call my mom more or whatever it is like, there's these things.
Once you see what those are, what are the auto things that pop up for you? Or maybe you right from the beginning of the episode, we're like, Oh my gosh, I've got so many auto boxes or I know exactly what those are. The things that you always have on, on the, to do list that never quite get done because they're always there because either they're things that happen habitually like daily or weekly or monthly or annually or they're things that you never quite get to. But you keep adding to the list because you think that when you do that, or if you do that, that then some big thing in your life change or be different, the message that I have for you is that checking those boxes, isn't going to make you feel very different. Because as soon as you check a box, you will have another auto box right behind it.
There Will Always Be Another Box
The beauty of understanding that this is the whole premise. The reason that I'm sharing this particular episode on today, this book birthday is that this is the whole understanding that led our family to make the commitment to the challenge that led through our year through this pivotal sort of experience that we had that led to the book that we're celebrating today for its birthday. This is the idea that there will always be another box to check and you get to choose whether or not you check it or whether or not you to simply erase it or delete it.
The boxes will show up. But that doesn't mean that they are for you. And you can, I mean, some, some things are great. I have to just mention here. I love checking boxes. I love creating lists for myself as like an efficiency and organizational method. I think it's absolutely crucial to understand what are the things that you want to do or need to do in order to accomplish some certain thing. What I'm saying here with the auto box is having a really clear understanding that accomplishing even that final thing isn't necessary for your worthiness.
That doesn't mean that you don't want to do anything because absolutely we want to do things that are fun. We want to do things that contribute to, uh, our, uh, uh, lifestyle that we enjoy. We want to do things that light us up that build relationships, but we want to do those things from a place of truth of decision of desire and of excitement and not from a place of auto populating. This idea of the life that we think that we should want. The purpose of this episode is to help you and me remember that we get to choose that we get to choose the life that we want. We get to choose how we spend our time to whom we give our love and attention and support and encouragement. We can so easily spend our resources and our energy checking boxes that we didn't put on our list that someone else or, or just culture, society, general influence messaging populates for us that we might not even want. So double check those boxes before you stress yourself out, checking them off, decide what you want, how you want to spend your time, how you want to spend your money for what, what are the values and the principles that are so personal to you that can drive some of those choices and allow yourself the freedom to make those.
That's an incredible thing. To be able to have some choices about, about things that we want to do, how we want to spend our time. It's an incredibly privileged perspective to even say that you can make those choices to be able to have space in your life, to decide some of the things that you want to do.
Conclusion
I hope that as you've listened to this episode, this candid conversation, I'm sitting in my parents' basement, talking to the couch, knowing that it's going to be you wonderful listeners who are receiving this message. I hope that you're able to relate and at least have one or two or a couple things pop into your mind that you might have been paying attention to and trying to check off your list that you actually can just eliminate completely, or at least remember, as you start to feel worried or stressed out or frustrated that you aren't where you think you want to be, that where you are right now is just right, because there's always going to be something ahead.
So try to take a deep breath and feel the feelings that you want right now to, to enjoy where you are, because there will always be a box to check. There will always be somewhere to get to, something else to accomplish, something more to buy, and right where you are today is a perfect place to feel content, to feel grateful, to feel inspired, to feel happy, to feel hopeful, right, where you are today is exactly where you should be.
Thank you for letting me share those thoughts with you ramble a little bit on today. Thank you for being excited with me about More Than Enough birthday. If you are interested in claiming some of the fun birthday bonuses, head to shop.livefreecreative.co, grab yourself a copy or two or three or four of More Than Enough. I will be sending the special bonus packages out. They'll come separate from the books. You may get your book before you get your temporary tattoos and your print postcard, but every order will be entered into the grand prize adventure giveaway at the end of the month. And I just can't wait to celebrate with you.
Feel free to share this episode or to share about the book on social media as we celebrate through the end of the month. And you guys as if this wasn't enough fun, next week is my 100th consecutive podcast episode, and it's going to be a good one. So I am super excited to have you listen in next week. Same time, same place. Thank you so much for being here. I'll chat with you again later. Happy birthday to More Than Enough. Bye. Bye