It's not even December and I've almost got all of my Christmas cards addressed and ready to send! One helpful factor was that we took our family photos this year back in early October, the day before Dave and my 10th wedding anniversary. The anniversary was a great motivation to get them done far before the Holiday Season began, and funny enough even though I was set with photos months ago, I just ordered my cards from Minted last week, and they arrived a few days later. So if you're feeling a bit behind, don't fret. You have plenty of time! I've also partnered with Minted to give away two $125 credits at the end of this post. Make sure not to miss it!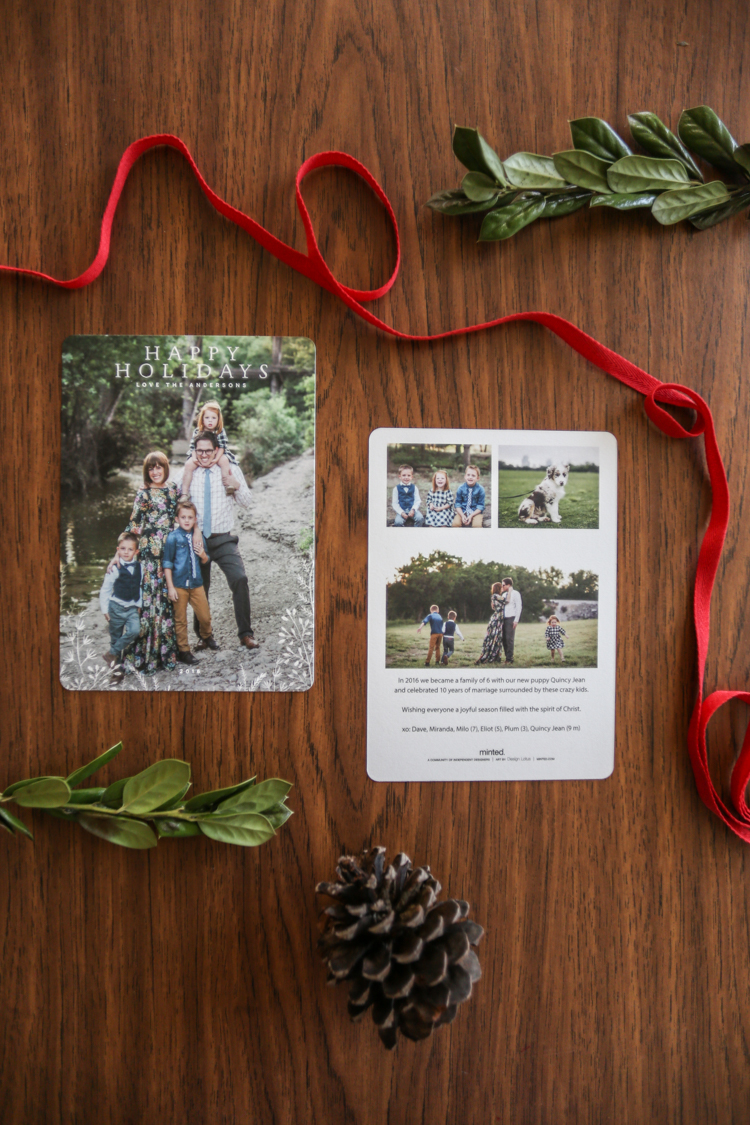 I want to share a family photo tips that will help get just what you want this year. We've done them every year since Dave and I were married, so we've had some practice! (I started writing a post about our anniversary that has each of the photos in it…but it's in draft still. I'll get to it sometime before next anniversary!) Some years have turned out better than others, and I believe this year is my very favorite yet. The family photos are beautiful, and very much feel like a great reflection of our family at this stage of our life. There are a couple things I did differently this year that I feel made a huge difference, and a couple things I learned that I will remember for the future. Let's dive in to the family photo tips!
Create a pinboard to share with the photographer. This year was the first time I had thought to spend a few minutes communicating with photos the types of photos I was hoping for! It makes so much sense, and Pinterest is a great place both to gain inspiration and to share ideas. Melisa Mckinney, our photographer, left comments and added ideas to the family photos pinboard that I shared with her, and I was sure that we went into the session on the same page.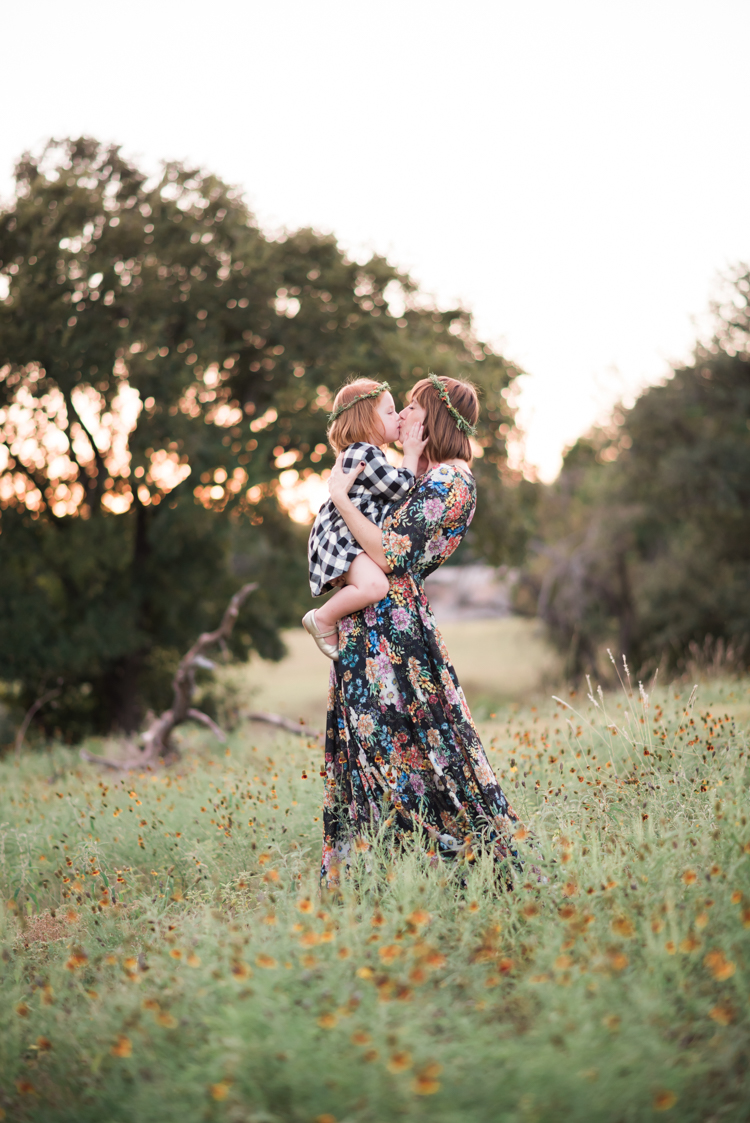 Choose a mood rather than thinking too hard about color combinations. In the past I have tried to match, but in a not-too-matchy way, and was sometimes left feeling a little bit lost. It feels much more simple to figure out which types of outfits go together when they're all pointing towards a mood or a couple key inspiration words. For our photos this year my mood was earthy, dressy, and a little bohemian. For the earthy I kept everyone in neutrals or natural feeling fabrics, and my florals fit right in. Dressy, rather than casual, meant we would be in dresses and ties. And the bohemian feeling came in with the wide, field of flowers shots and kiddos dancing around us.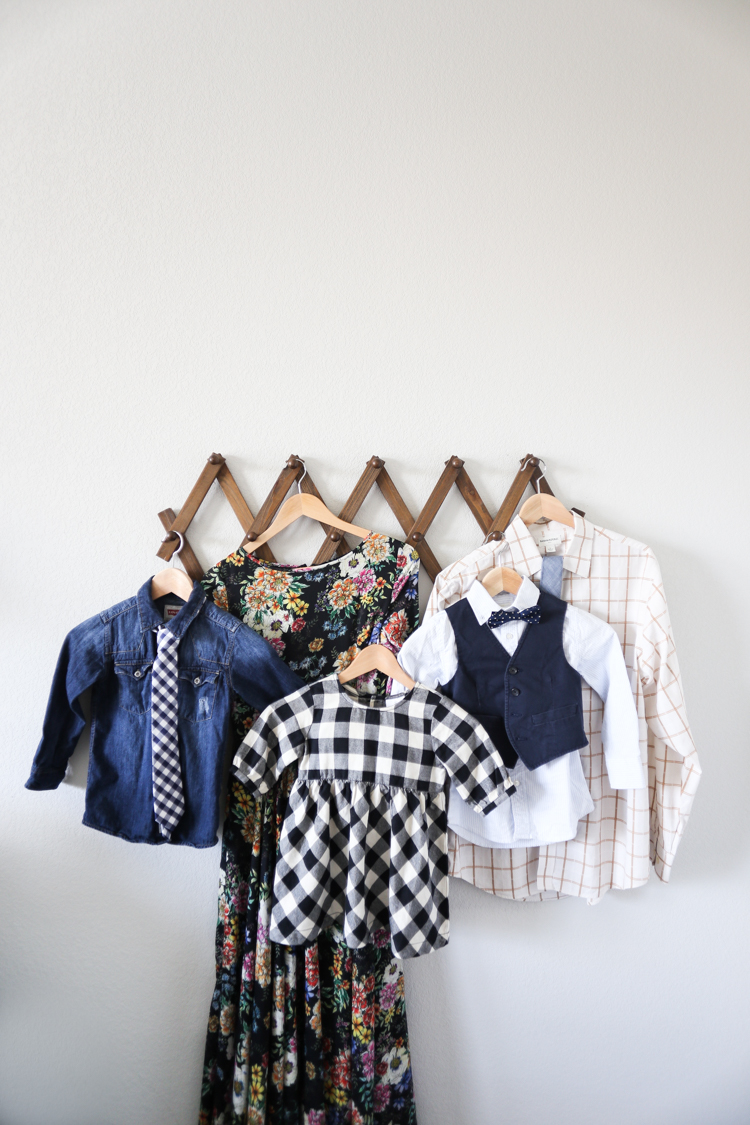 Keep it quick to get the best shots while the kids are still happy. I am always amazed by what type of photos can come out of an hour or less family photo session when all it has felt like to me is craziness.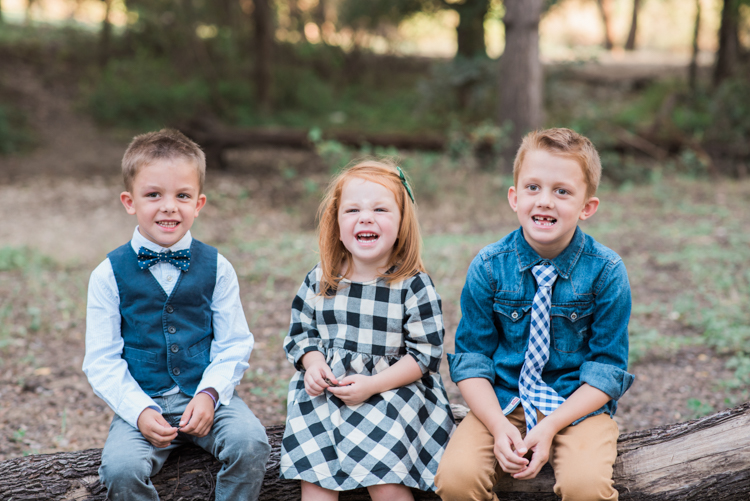 Stay positive during the shoot, trying to keep the mood light and go with the flow a little bit as kids run to and fro. The running, chasing, dancing, laughing and tickling can make some of the best candid shots of the whole session!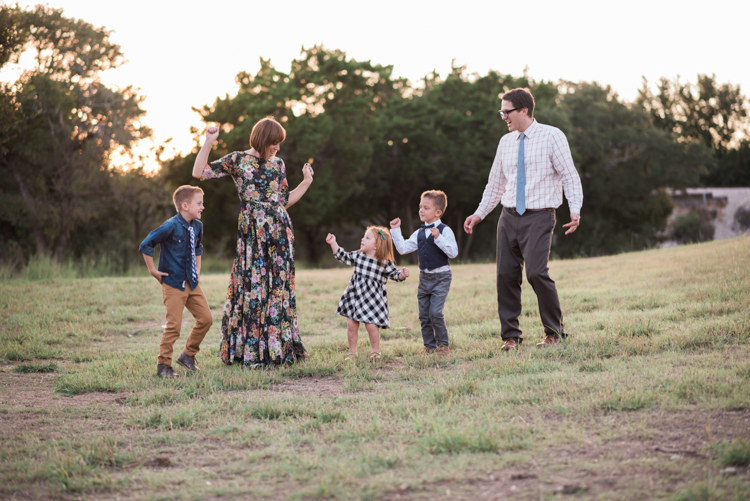 Bring treats for the kids, and a silly hat for the photographer. I did the former, but forgot the latter, which is one reason I think Plum didn't give out too many smiles in our group shot. It isn't natural for kids to stand and smile for someone they don't know (and oftentimes for their own mom!) so, expecting that they'll grin big just because we tell them to is crazy. Having some small, non-melting treats on hand like fruit snacks or smarties can be just what they need for motivation. And for the youngest ones, having something silly over on the photographer or camera that can be a focus point for laughter could make all the difference in their smiles. I'll try that for our family photo next year.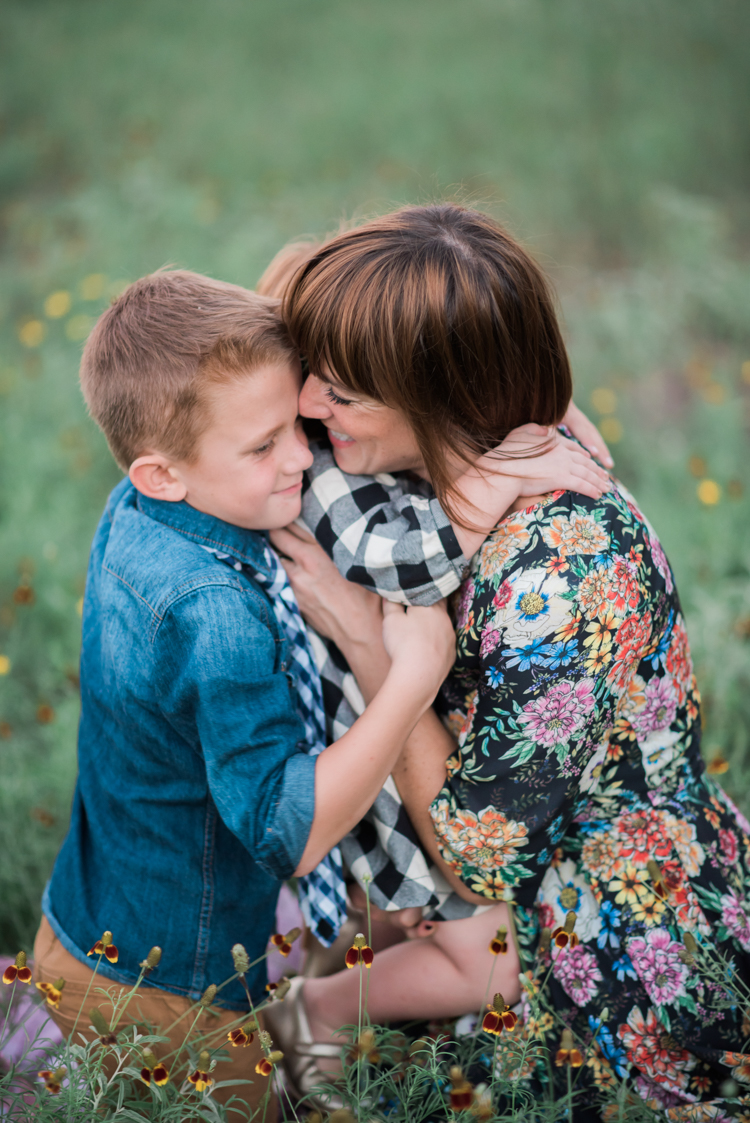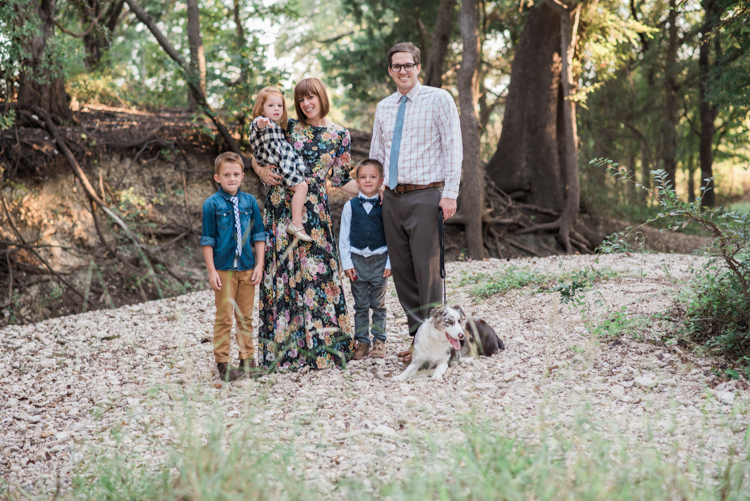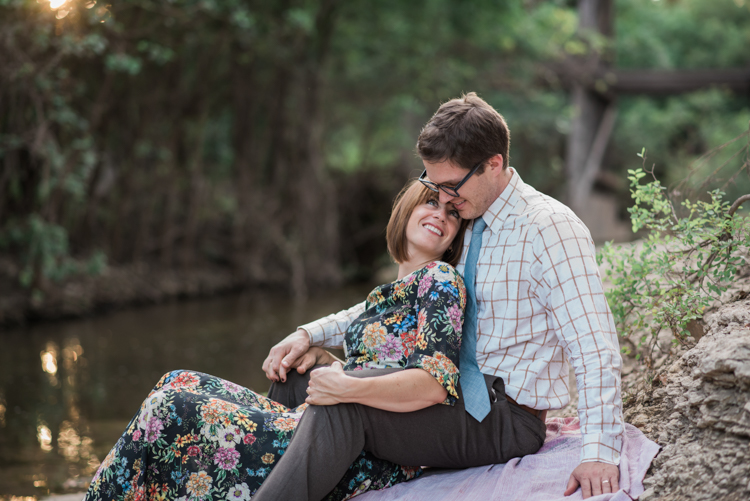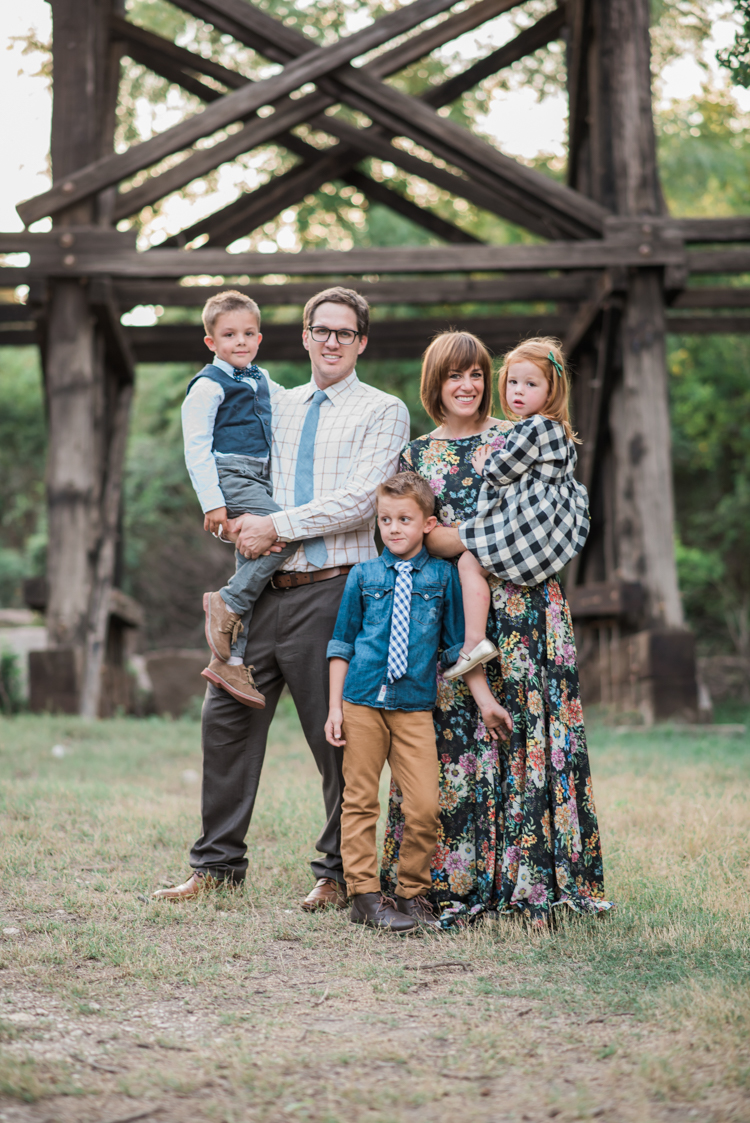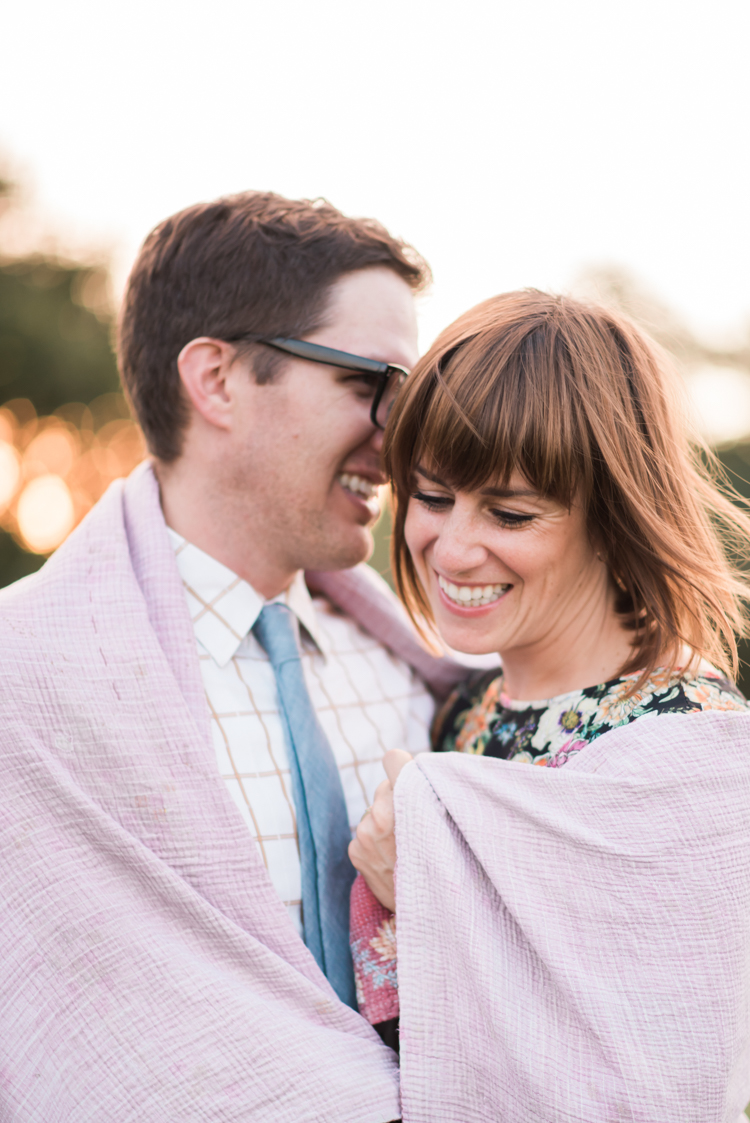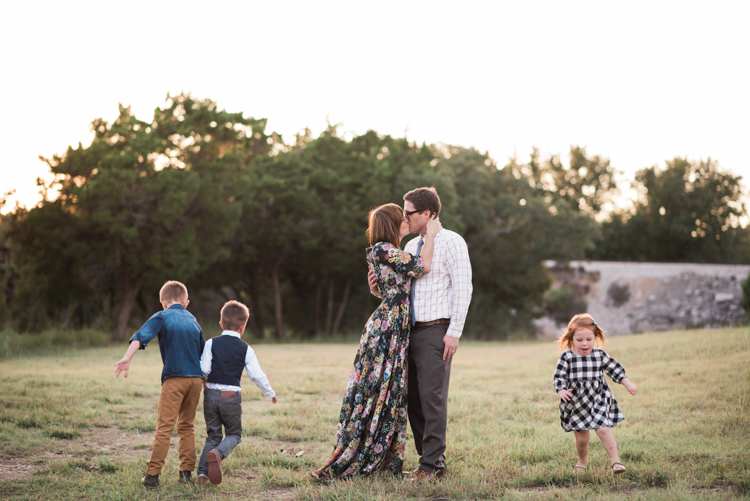 My heart could burst because of how much I love this family, this adventure of being a wife and mother, learning and growing and changing together. And of course, I also appreciate all of the wild and noisy that makes up the majority of our days! Gotta love a dose of real.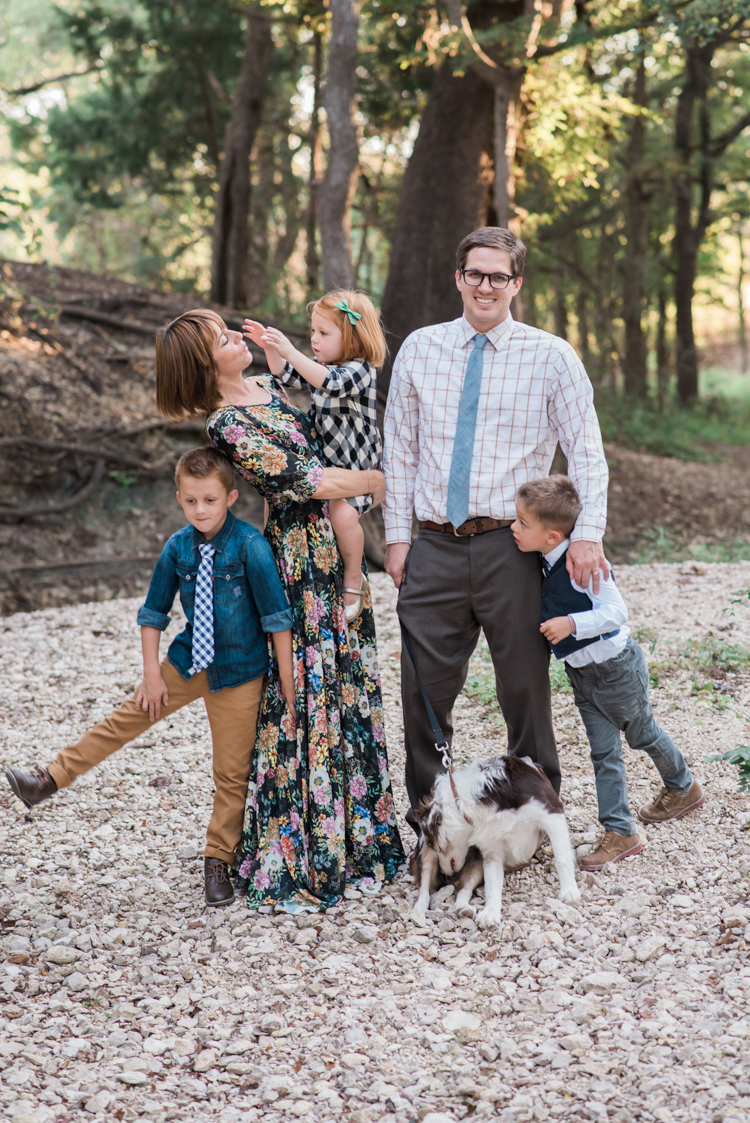 I have always loved the tradition of sending Holiday cards. Dave and I have sent some type of holiday greeting (including Thanksgiving, New Years, and a Valentine's Day cards the years we didn't do Christmas cards!) This year I wanted to choose a card that fit the mood of our photos, and really highlighted the gorgeous portrait that we got!
I love Minted for their home goods, art, and e-invites that I use all the time, and of course they're holiday cards are my favorite too. The designs, all created by independent designers living around the world, are endless and I was able to find exactly what I was looking for. I chose this Wild and Free holiday card, with the prettiest floral overlay, and a simple greeting. Then I added some additional photos and a short update on the back.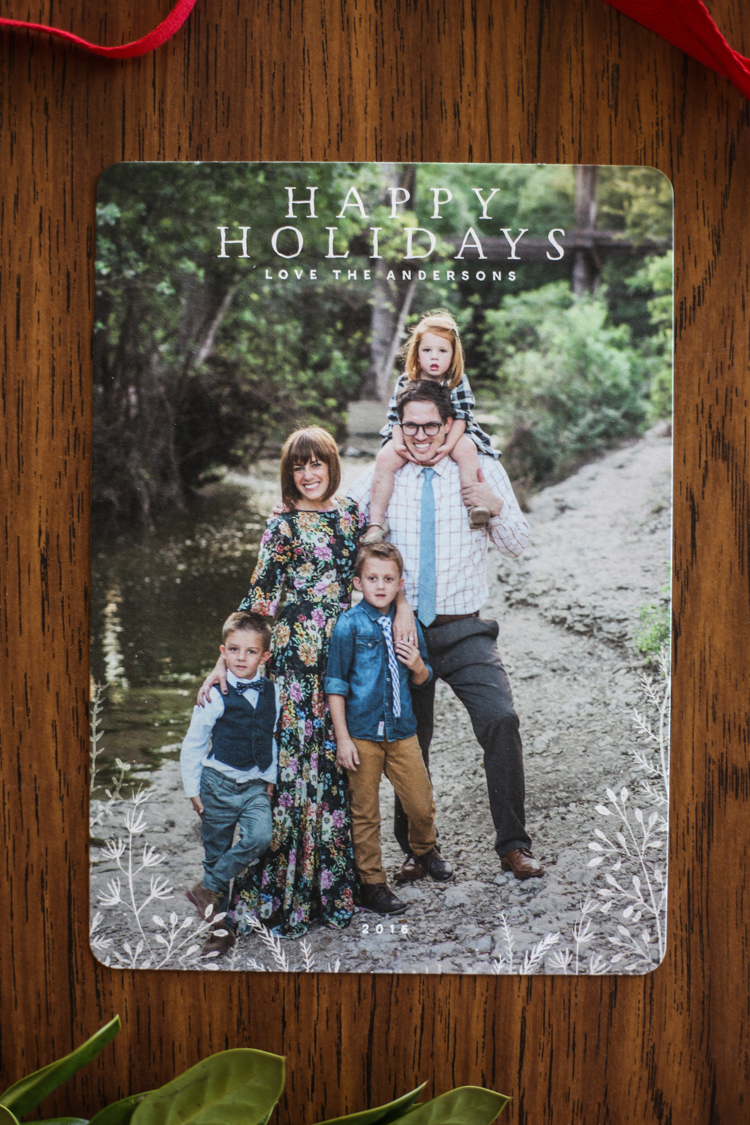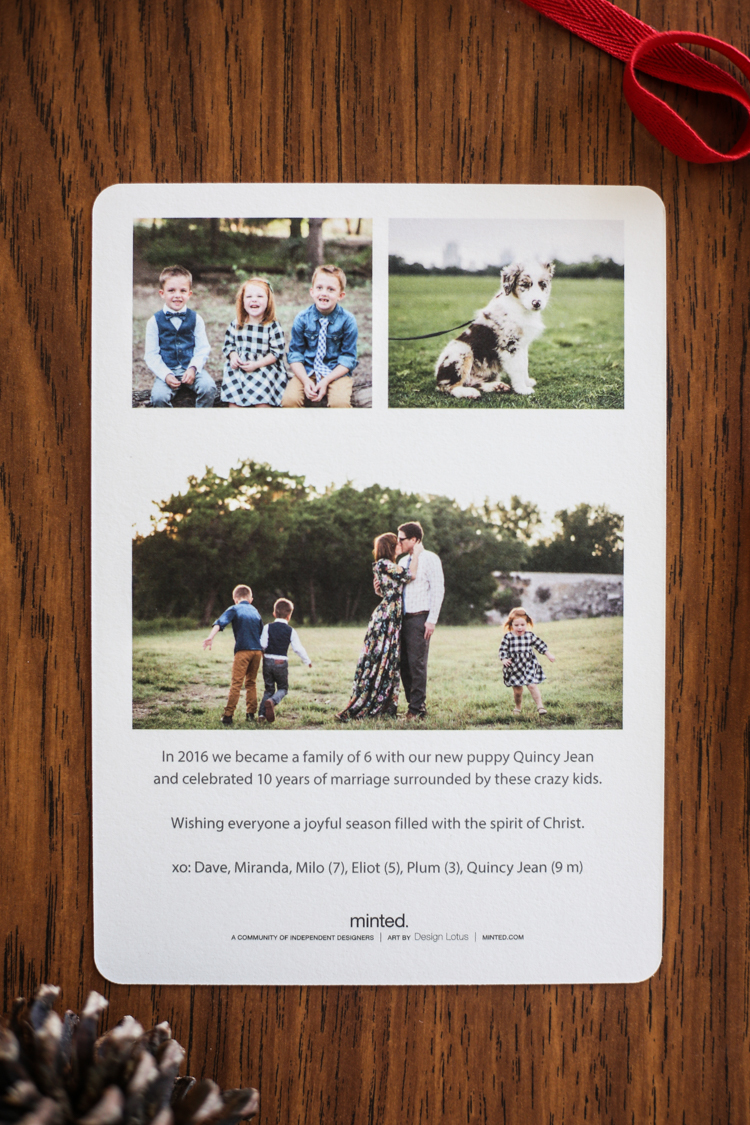 They turned out beautifully! I skipped the mailed preview so I could go ahead and get them sent, and they came just a couple days after my order was placed. I settled down with a mug of cocoa, address book, phone so I could text the people who I know have moved since I last updated said address book (ha!), and a full seven seasons of Gilmore Girls to watch before I can start into the new one that everyone is talking about and that I don't understand at all because I've watched the originals. One more cozy night addressing and I'll get them all sent off to friends and family across the country.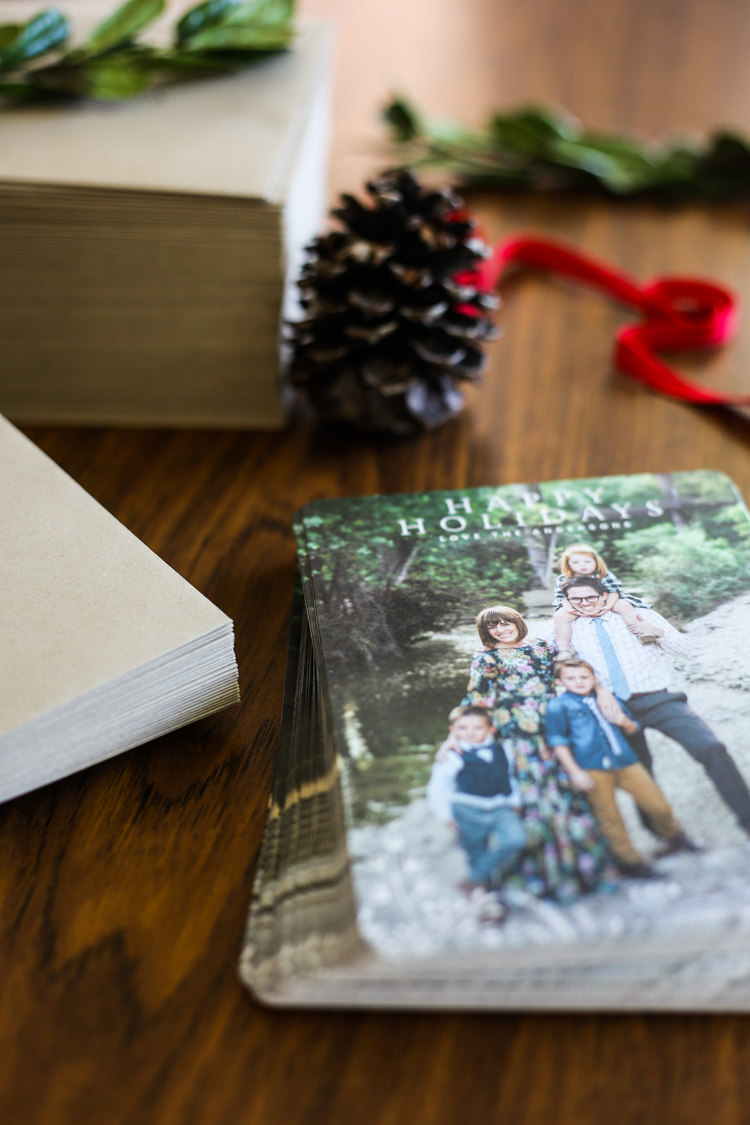 Don't forget the Minted giveaway!
Minted has generously offered to give two of my readers $125 credit to their online marketplace, perfect for ordering last-minute Holiday greetings or gifts!
To enter, simply click on the following link and enter your name and email address. Enter the Minted Giveaway HERE
Two winners will be notified and receive their credit by email in 7 days. Open to US residents only. Good luck!