I have always loved to travel, and have been doing a lot of it lately. As I prepared for my most recent trip abroad, I recognized that I have created a really slick system for packing, traveling, and having everything I need for the trips both domestic and overseas. I am quite a minimal packer, and generally don't check a bag, so most of my favorite products and systems are helpful for shorter, more minimal trips. Of course they can also be used on longer or more elaborate packing situations as well. Today I want to share my very favorite products to make packing and traveling easy, organized and stress-free.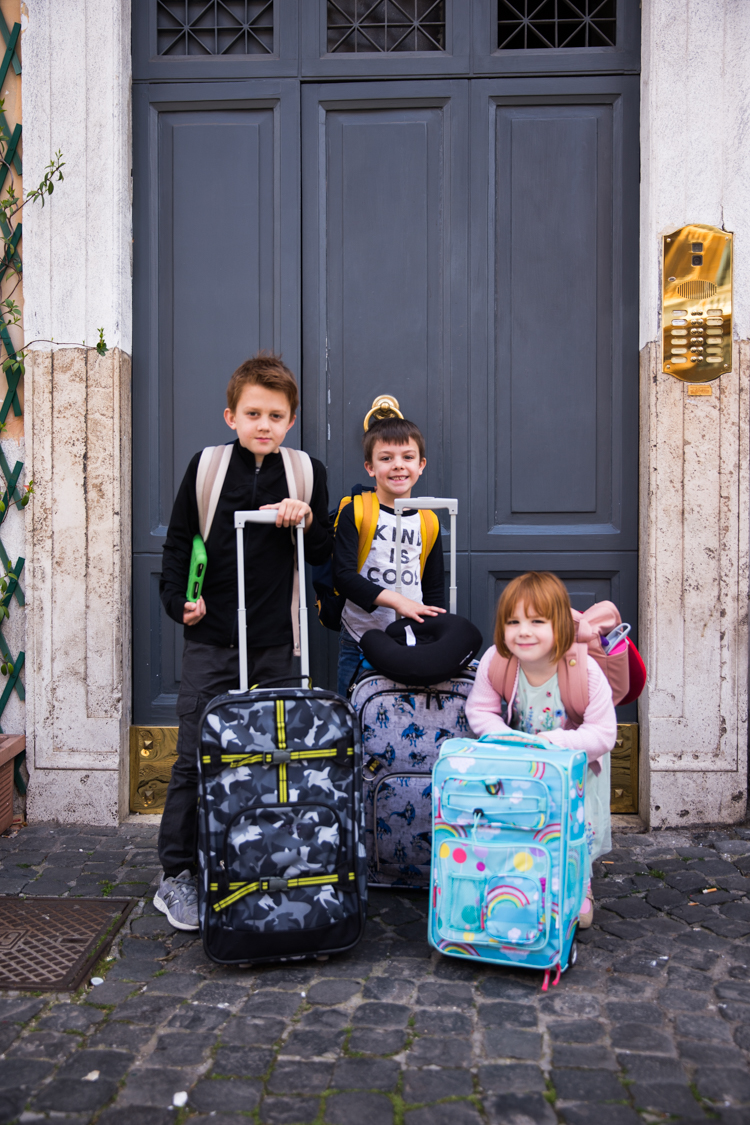 I recently upgraded my fifteen-year-old carryon suitcase for this great, inexpensive version on amazon. It had amazing reviews, and looked like it would work for shorter and longer trips. I love the ability to expand the soft side of the luggage for those return trips when you might have picked up a couple small souvenirs that you need to tuck into the bag for the return trip. I have already taken it on three week-long trips, two to Europe where I rolled it through cobblestone streets on the way to the airbnbs. It has been amazing. Lightweight, organized, easy to pack and very very easy to roll. 
My mom had recommended packing cubes for years and I finally got on board. They are AMAZING. The idea is that you can pack into smaller, more organized sections and be able to keep the suitcase organized. I notice that they also help me determine what I need too bring and not forget items. I bought two packs on amazon, a smaller mixed set and a larger mixed set. I like to pack mine in the following categories: 
1 small cube for underwear and socks
1 medium cube for exercise clothes and pajamas
1 medium cube for pants and skirts
1 medium cube for tee shirts and blouses
1 large cube for outerwear and sweaters
1 large cube folded up to hold laundry until the trip home
I pack my shoes directly into the bottom of the suitcase and pack the cubes around them. Then I add my travel toiletries to the inside of the suitcase door. Everything gets belted in place and is a breeze to pack and unpack. I also can keep everything organized while traveling. It is amazing to not be digging through piles of clothes by the end of the week. 
For a longer trip I like to bring my rolling carryon as well as a large personal item, as allowed by most airlines. This backpack is a great, durable, inexpensive option to carry my laptop, camera, and any other personal items I need for the flight. It expands to quite large, is great to pack a picnic for a longer day trip while out, and fits a surprising amount of those last-second items. It's also big enough I can tuck in a foldable tote bag and fanny pack for using when I arrive. 
When we prepared to take our kids to Italy last year, I found these awesome travel backpacks. We have loved them so much and use them not only for trips abroad but also for domestic flights and road trips. They have held up really great with lots of use, and we plan to use them for a long time. The color variations makes it fun to choose different packs for each child. We fill them up with books, activities, and snacks to help keep the kids entertained on the go, and they're perfect.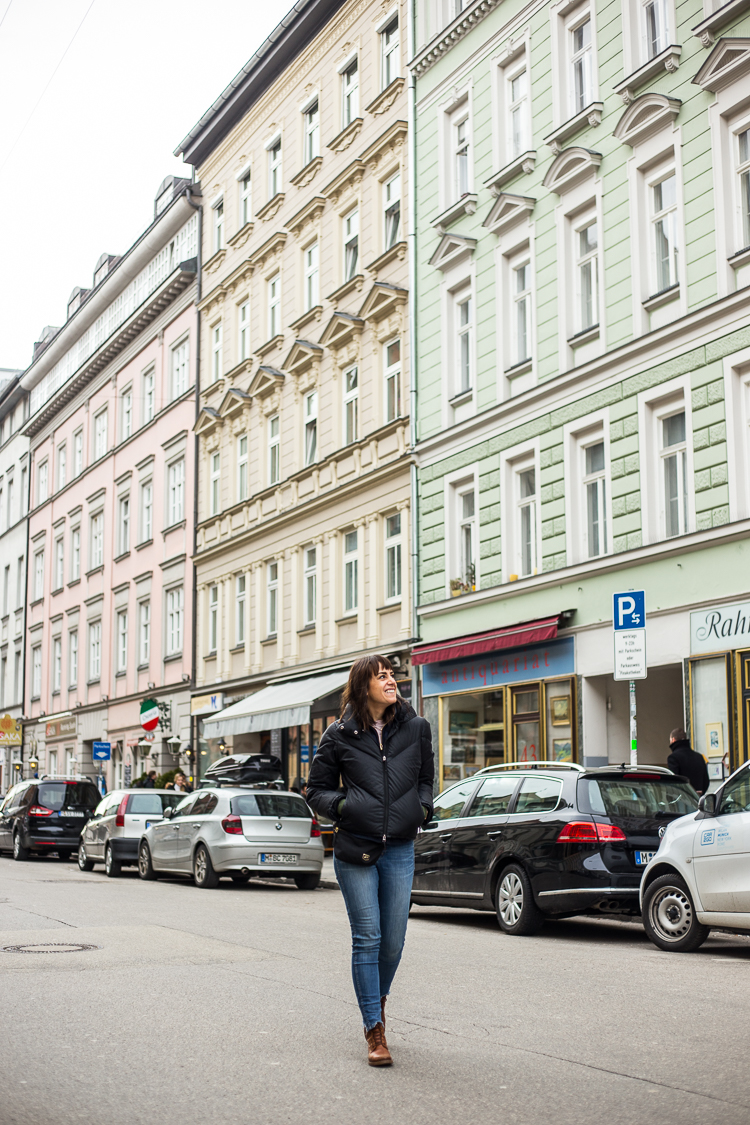 My favorite way to travel lately has even with a fanny pack clipped on my waist with my wallet, passport, chapstick, hand sanitizer, phone and sunglasses. That leaves my shoulders free to carry my large DSLR camera with the cross-body strap which allows me to have it ready to take photos all along the way like I enjoy doing. If my big camera is packed into a shoulder bag, it's less likely that I will pull it out for those unexpected beautiful corners of the city.
There is a reason that these bags are all over the place. They're expensive and also amazing. Super high quality, water resistant, wipeable, and fold into en envelope-size for packing. It is nice to have an option for a real bag with a great, comfortable handle and zipper top for security while traveling, and also be able to easily pack it into the carryon or personal item for the flights.
When traveling out of the USA, I always bring my converter, and years ago added a simple extension cord to the bag as well. This way I can use one outlet in the airbnb or hotel and have at least 3 places to charge items which works out perfectly for charging my phone, computer, and watch overnight. Then I can use it for my flat iron and camera battery during the morning or as needed. 
I love traveling with a lightweight scarf. It comes in handy as an impromptu blanket, cozy warmth in the mornings and evenings, and because I can tie it onto the outside of my personal item, it doesn't take up any room!
With these simple, useful, amazing basics my trips have been easy to prepare for and so smooth. I love knowing what I need and having it all on hand for a quick adventure whenever I get a chance to take one!
What are your favorite travel basics for trips abroad? I would love to hear!