Wow, this post has been a long time coming.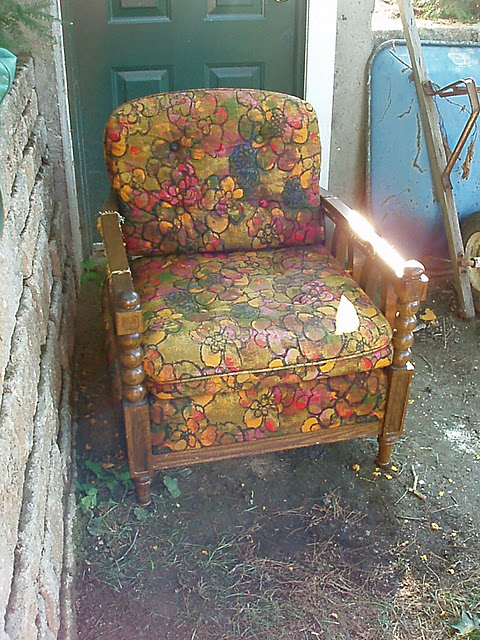 I spotted this chair at Goodwill in July of 2008. Yep, three years ago. It was something I normally would have blown right past because, let's face it, it was hideous. But, something told me to look again…past the crazy, wax crayon colored floral fabric and the tacky, shiny, walnut finish. I looked beyond the padded arm rests and padded side boards, and I saw the fantastic skeleton on this baby. From that moment on, she's been known around these parts as The Good Bones Chair. I laid down her $30.00 price tag, loaded her into my car, and headed home with a project in mind.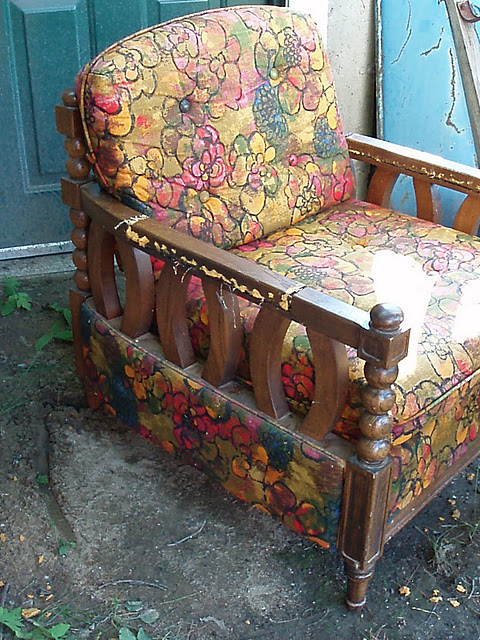 As we hadn't yet moved into
our apartment
in New Hampshire, I took advantage of having the borrowed tools and borrowed yard of our friends, and tore the thing apart. Down to those good bones.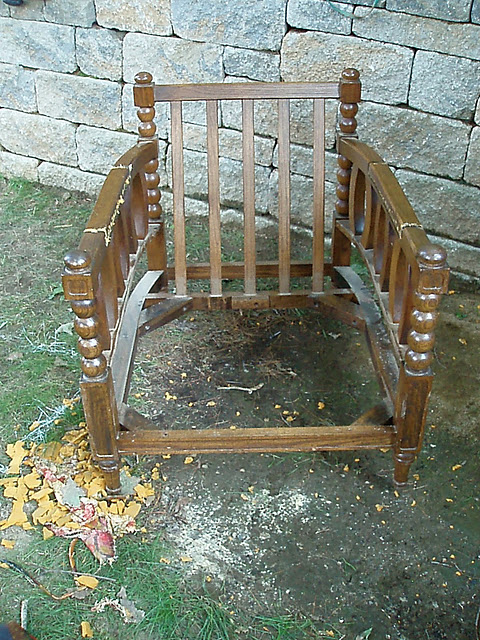 Then I began putting her back together. First, I trashed the old cushions and stuffing. Then I got down to business with a good sanding and a couple coats of glossy black paint. Next, I hit up JoAnn and grabbed a couple yards of white vinyl and some foam pads to use as cushions. After a trip to Home Depot for staples and upholstery tacks, I was set. All it took was some snipping to size, stapling around the frame, and (very clumsily) stitching some cushion covers.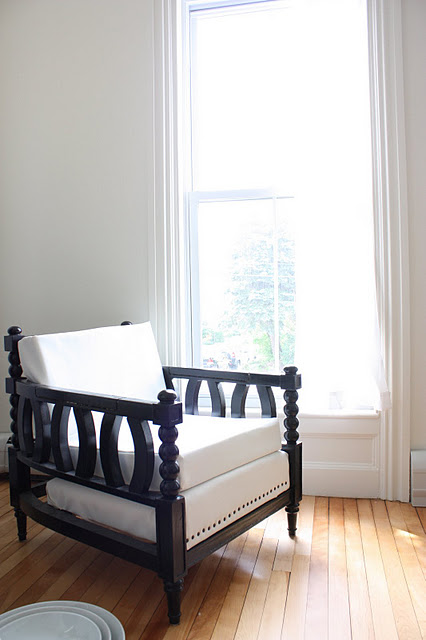 What a beauty, eh? See those good bones? I love the curved lines and stacked-ball legs on the frame. And it's deep seat makes for a very comfortable sit! The newly finished hardwood and extra long New England windows of our apartment didn't hurt much, either:)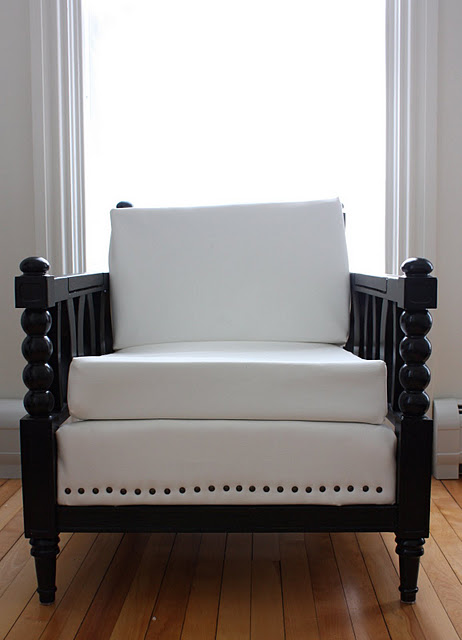 We enjoyed the GBC with this vintage/modern twist for awhile, then we moved to VA…and Milo grew from a baby to a toddler.
One day a couple months ago, he explored some of his artistic side with a ballpoint pen, all over the white vinyl of the chair. I tried everything I could think of to remove the art, but to no avail (and I had thought vinyl would be kid-friendly?!)
So, it became necessary to strip her down once again and try something new.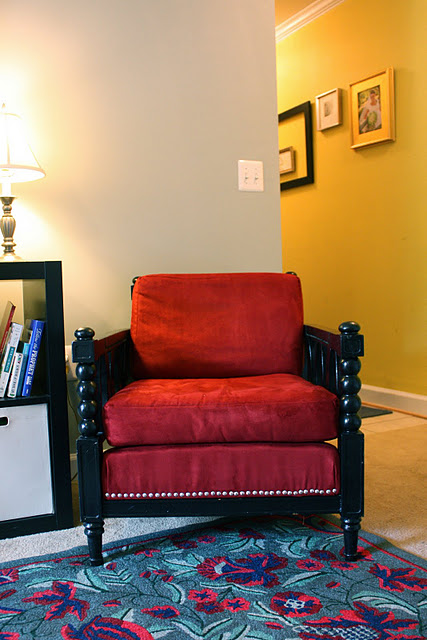 If there was anything sort of lucky about
Eliot being late
, it was that I got to hang out with my mom. One of the days she was here, we went fabric shopping at
G Street
(my mecca) and I picked out some deep red microfiber for the GBC.
This time, it really should be toddler-proof! We also grabbed some cotton batting and zippers (for more comfortable and sophisticated cushions), and new upholstery tacks.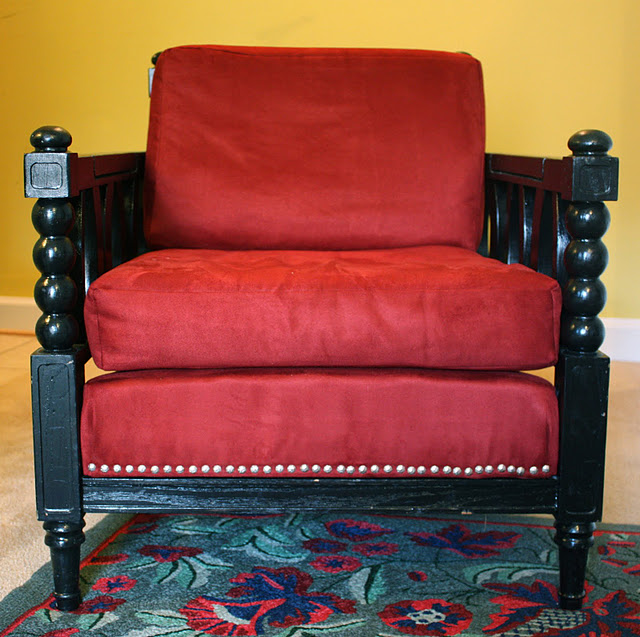 In about one hour we flipped the GBC, yet again. And I love her all the more. It's much more comfortable to sit on microfiber than vinyl. And though I loved the white, the dark red fits in beautifully with my little abode.
So, there she is, The Good Bones Chair.
Transformed not once, but twice, and still my favorite piece of furniture.
What about you?
Have you ever reupholstered something?
Do you have a favorite piece of furniture?