Sometimes you need a simple, delicious appetizer that can be thrown together and pulled from the oven all within the twenty minutes you've got between now and the holiday party you might have accidentally forgotten about. Not that I would know from personal experience how that feels. Ahem. These green chile cheese baked pinwheels look and taste like you invested a lot more time and attention to them than you really did. What you invest is lots of love and a true appreciation for keeping things simple so you can enjoy what matters most.
Find the 2 ingredient, 20 minute recipe below. You're welcome.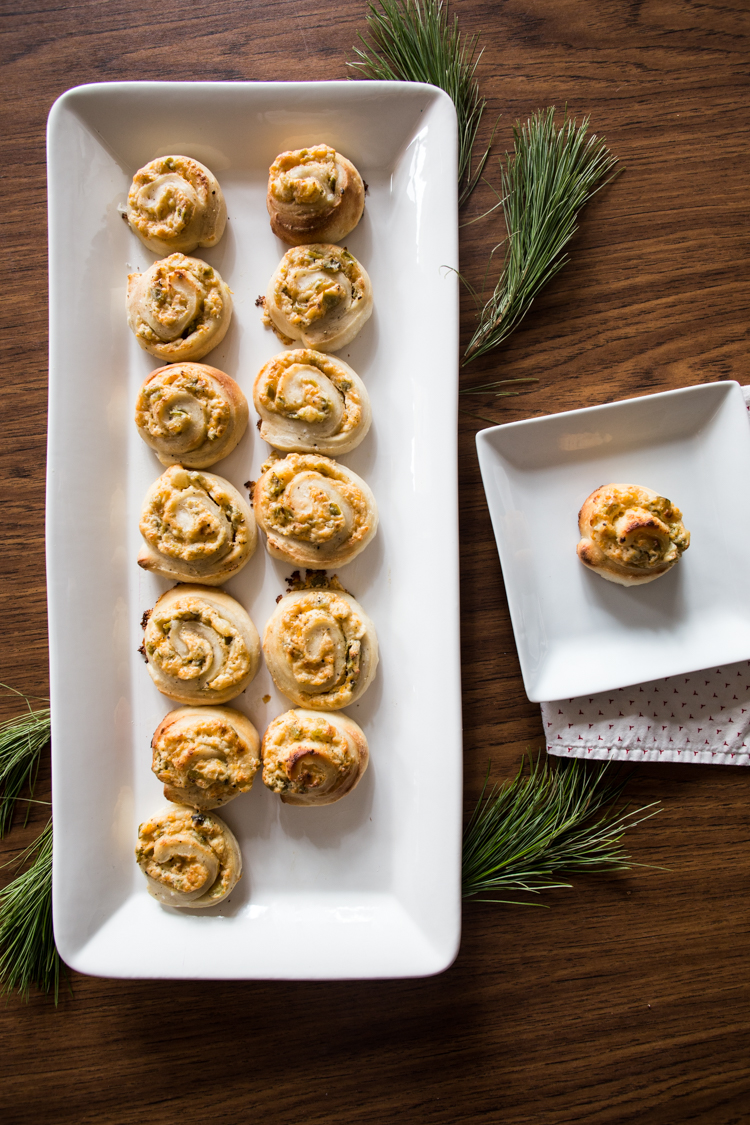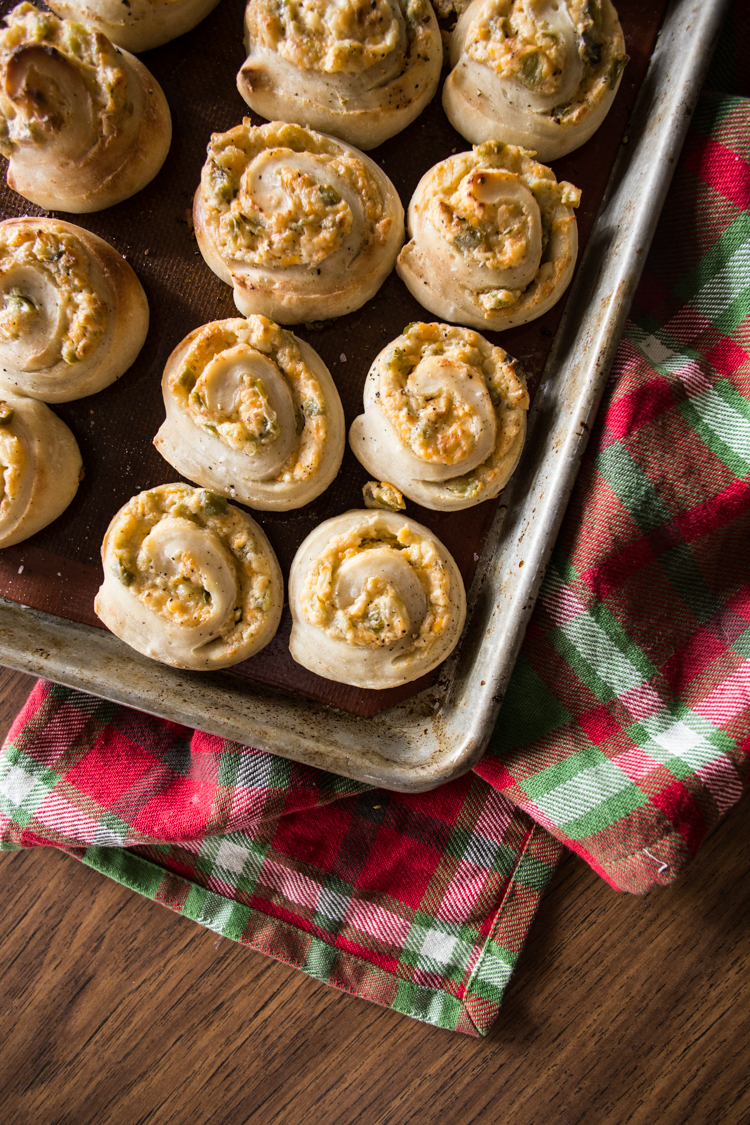 All you'll need is some pizza dough (I use Trader Joe's) and a container of La Terra Fina Green Chile & Cheese spread (found at Costco or check your nearby store availability here.)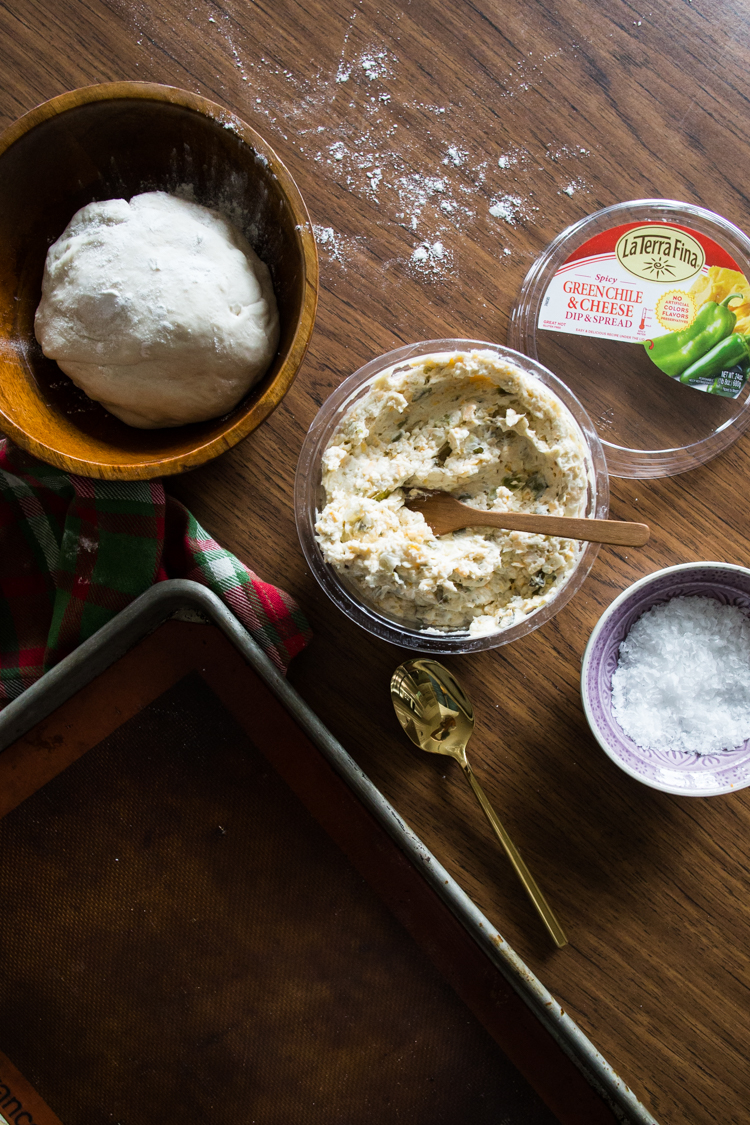 Spread the dough out flat on a lightly floured surface, and spread about half of the container of green chile cheese dip on top, leaving about an inch from the edges. The La Terra Fina dip already contains a mixture of green chiles, cheddar and monterey jack cheeses, onions, a little mayo, jalepeños and garlic for the most wonderful, flavorful filling. Ready to go.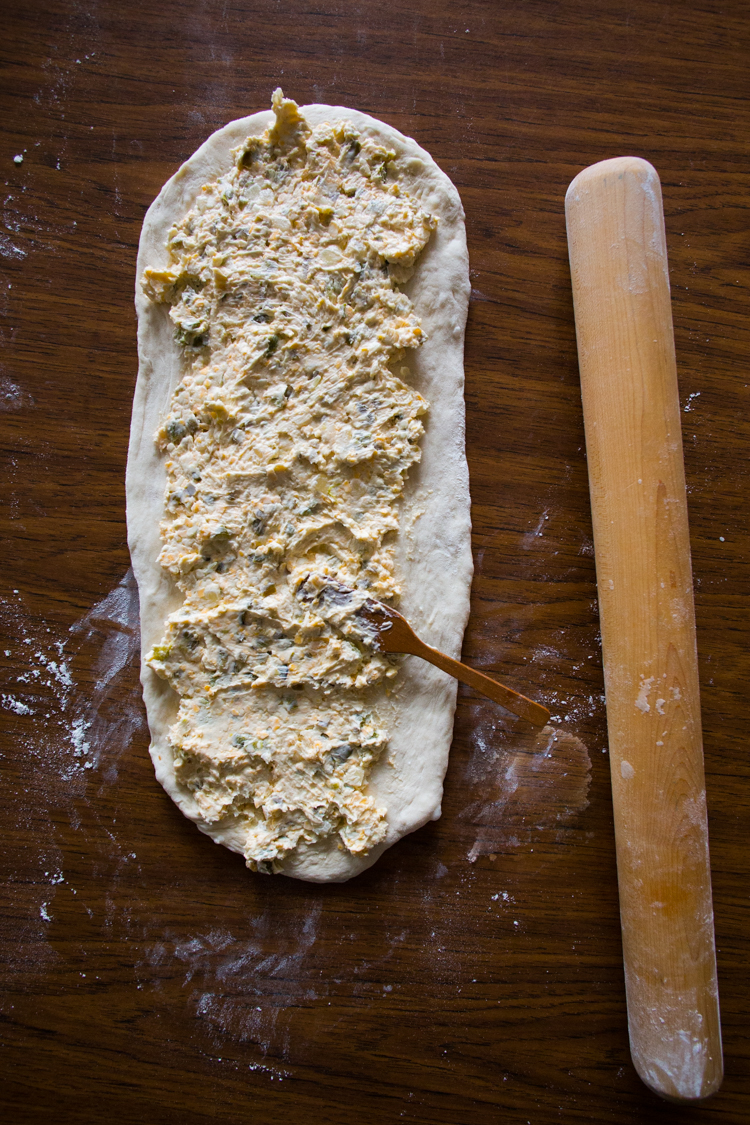 Roll the filled dough lengthwise, keeping the filling inside as you go.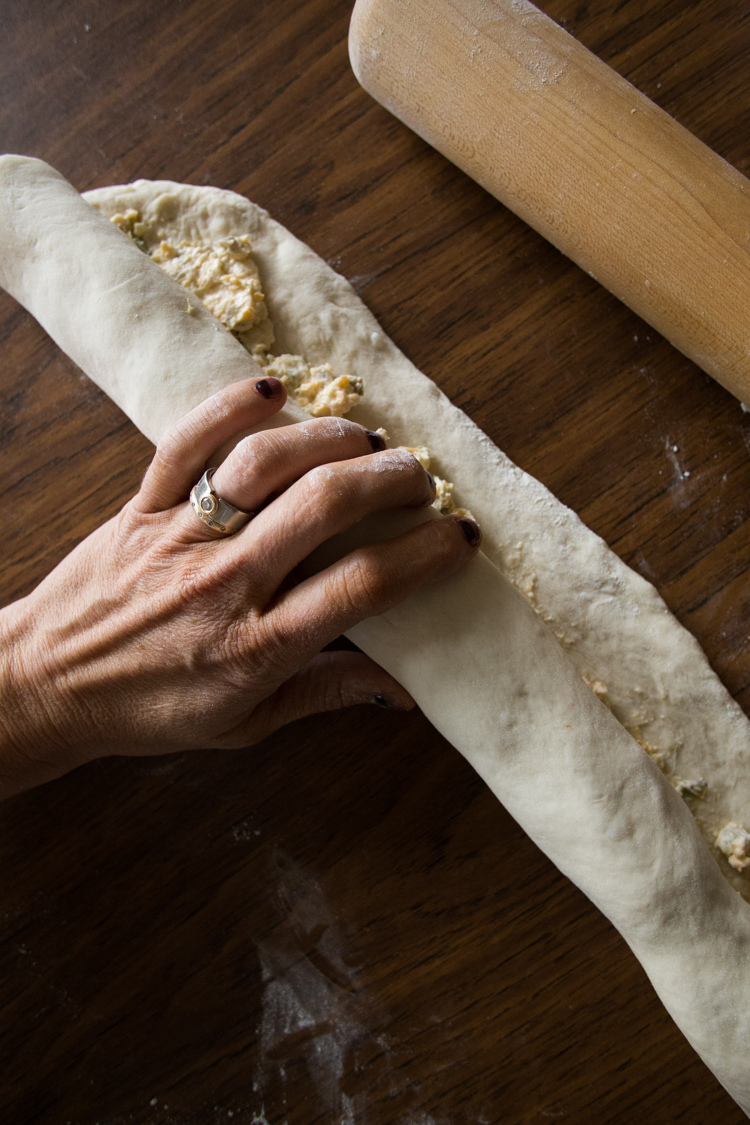 Use a little water along the inside edge to help seal the dough back onto itself, finishing the pinwheel.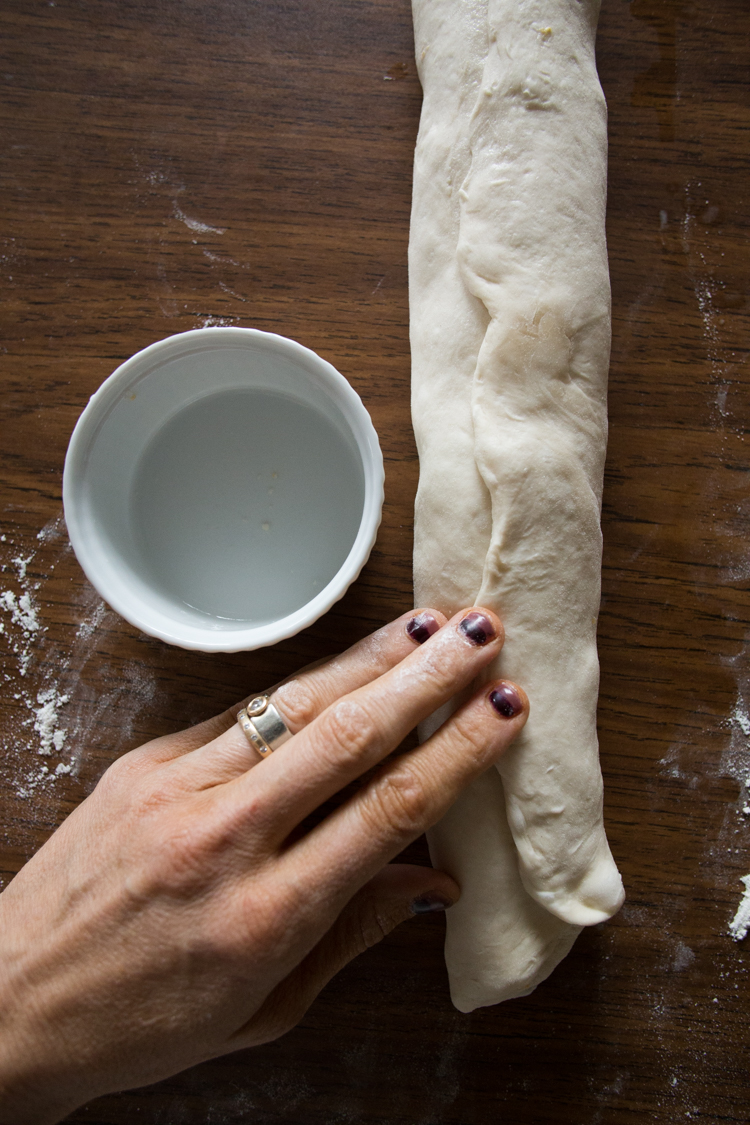 Use a serrated knife to gently cut the filled pinwheel into one inch slices, and lay them flat onto an oiled or non-stick cookie sheet.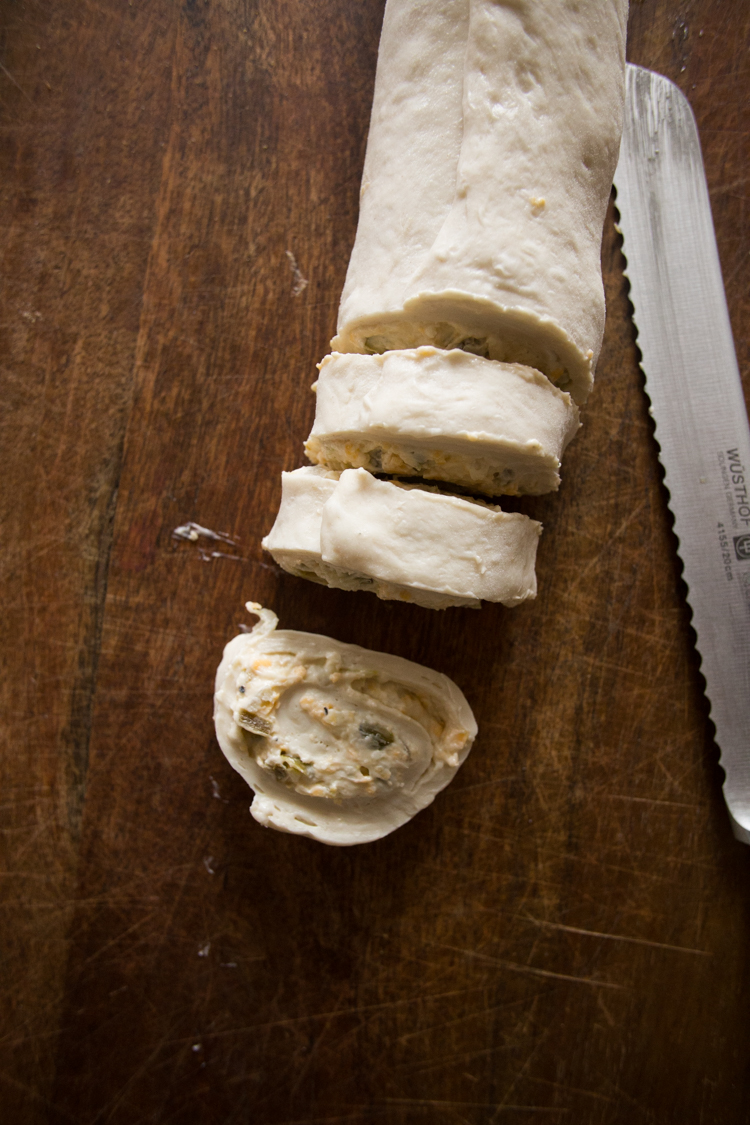 Sprinkle with a little sea salt and freshly ground black pepper, if you'd like, then bake at 400 for 15 minutes or until golden brown.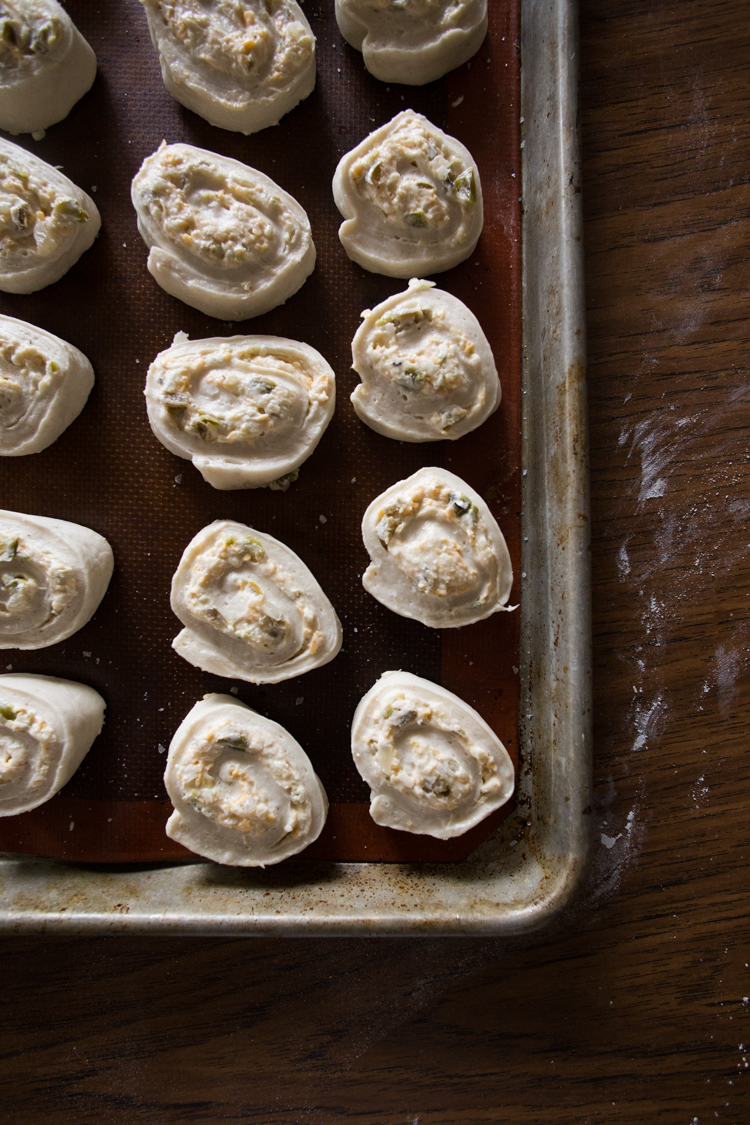 While you get shoes on the kids, throw on some lipstick, and find the Christmas card you meant to deliver to the hosts last week but haven't gotten to, yet, your kitchen will fill with a warm, gently spicy smell of baking dough and cheese, and you'll pat yourself on the back for an appetizer well-made.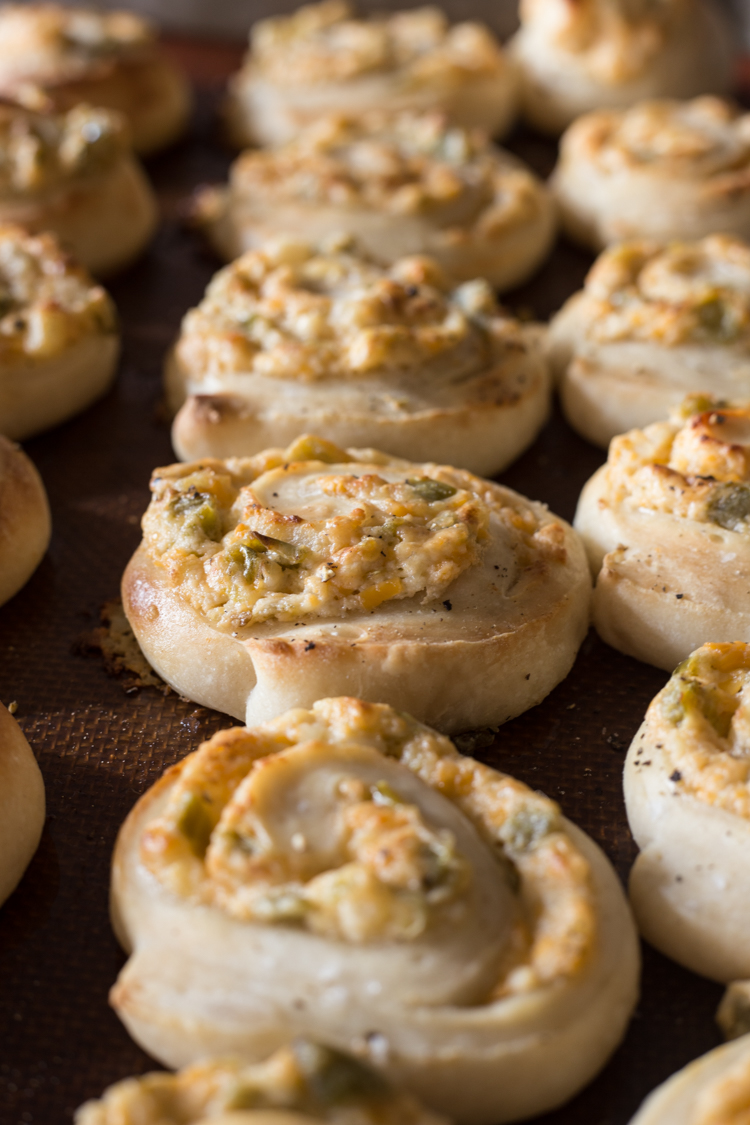 These green chile cheese baked pinwheels come out of the oven ready to enjoy. Warm, gooey, cheesy and a little spicy (maybe a little hot for the three-year-old, but the seven-year-old loved them.) Confession: between Dave and I we ate a whole pan and then took chips and salsa from the pantry to the party. Oops.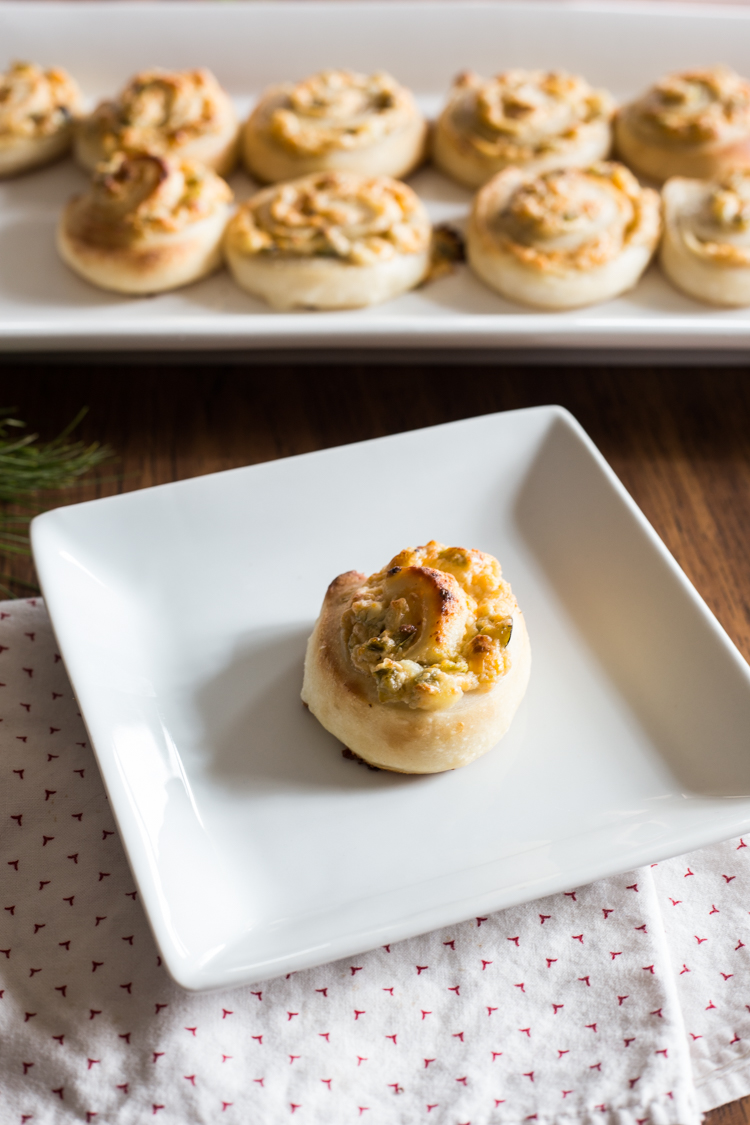 I'm adding La Terra Fina green chile & cheese dip to my list of have-on-hand items (their other dips would be amazing in this dish, too!) Maybe the next batch will make it to the party, after all.
Created in partnership with La Terra Fina, all ideas an opinions are my own.