You guys! We did it! After months of work, sweat, and surprises around every corner, the kitchen at Our Richmond Fixer Upper is finished! Okay, almost finished. I still have to paint trim and ceilings, and add the outlet covers back to the walls in the dining room, but I'm so thrilled with how it has turned out so far. This bold, small kitchen with green cabinets and slate stainless steel appliances is exactly what I had dreamed of when we first saw this space, and I am so excited to LIVE HERE!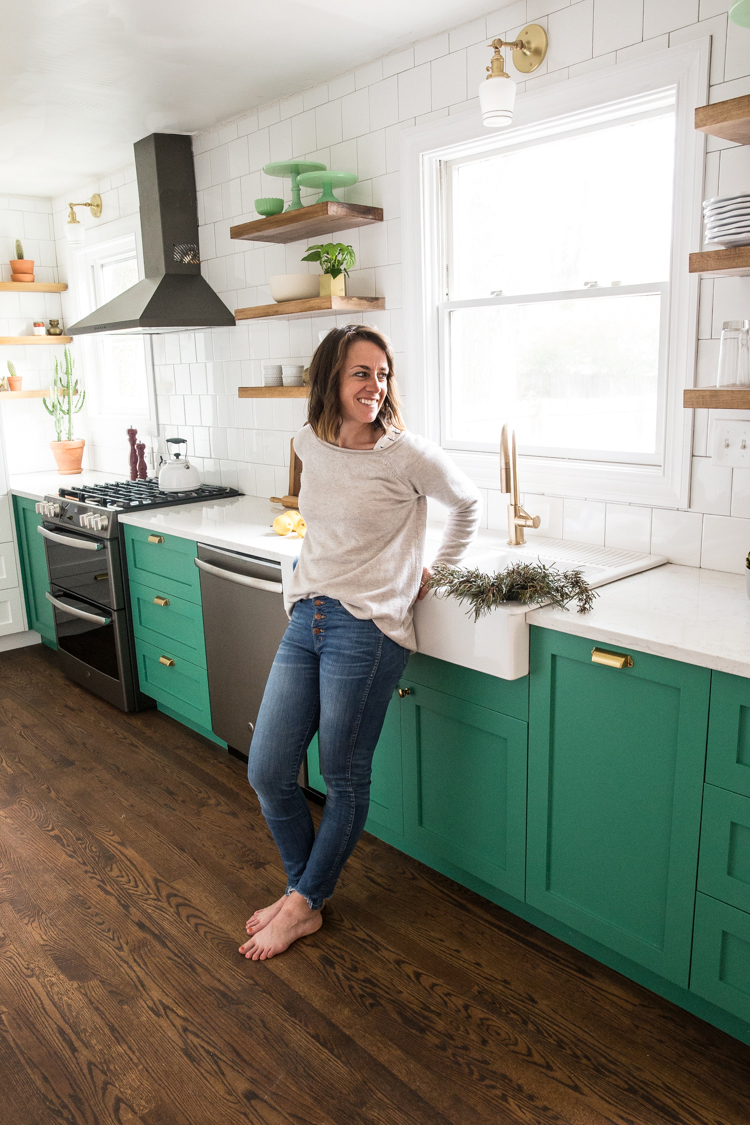 As I got ready to design the kitchen, I was ecstatic to partner with The Home Depot on the upgraded appliances for the space. I chose GE Slate Stainless Steel appliances, and they exceed all of my expectations both in look and function. I am obsessed with how wonderful they are, and the way they elevate the kitchen design with their deep finish.
Over on The Home Depot Blog, I shared some finished images of the space, where you can see how the fridge fits into the overall picture of the kitchen. I also shared all about each of the appliances, why I chose them, and some thoughts for designing with darker appliances. Find the whole post here!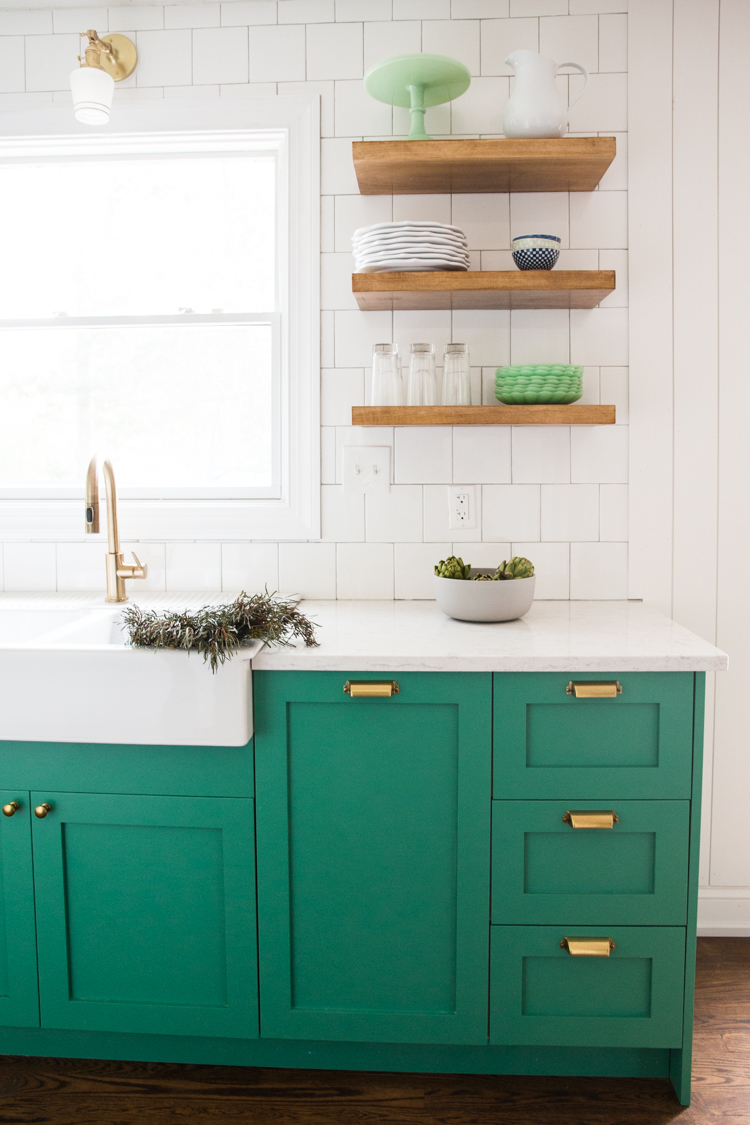 While we let the beauty of this finished kitchen sink in, shall we revisit the before image?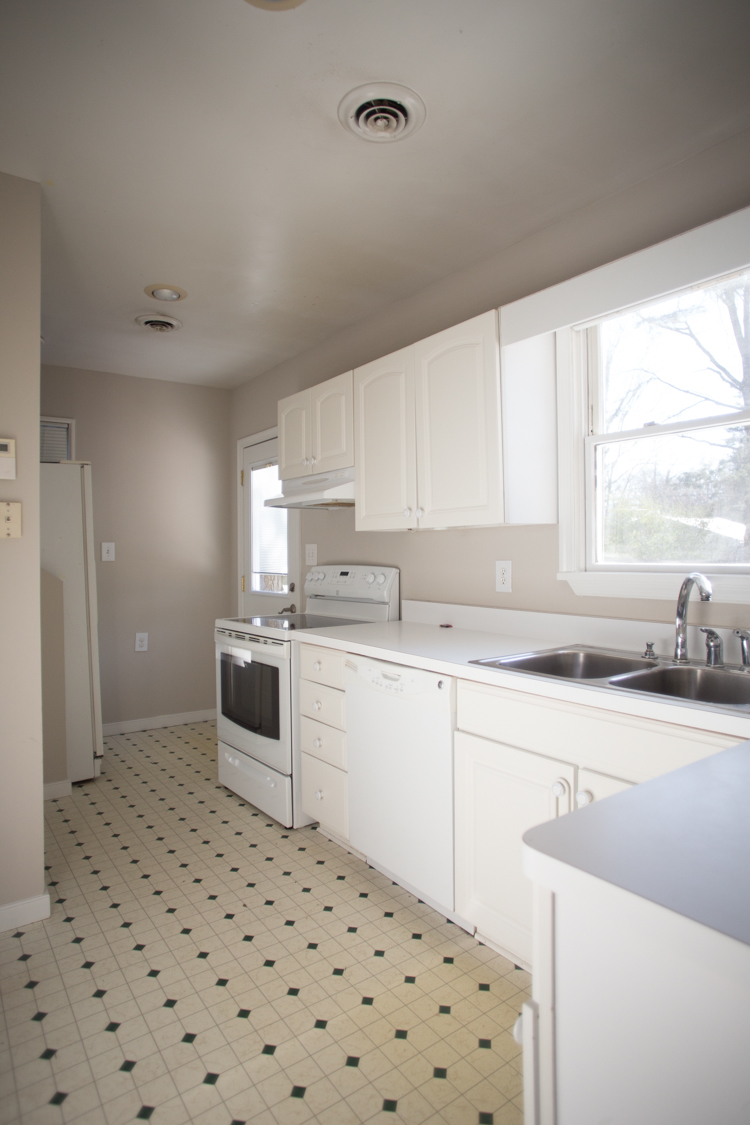 When we bought the house, the kitchen was outdated, oddly oriented, and needed some creative design to make it fit our lifestyle. I was actually happy to see the kitchen hadn't been updated for the sale, so I didn't feel bad removing every last bit of it.
As the old GE appliances were all still working, we donated them, and all of the cabinets to Habitat For Humanity to be either sold in their non-profit store for fundraising. I knew that in order to open up the kitchen, I would want to use open, floating shelves, a chimney-style hood to create visual space.
Adding a sleek, slide-in double oven will give the functionality of a larger unit, with the design of a professional range. The slate dishwasher and stove anchor in the amazing green cabinets, and set-off the brass hardware, faucet, and lighting.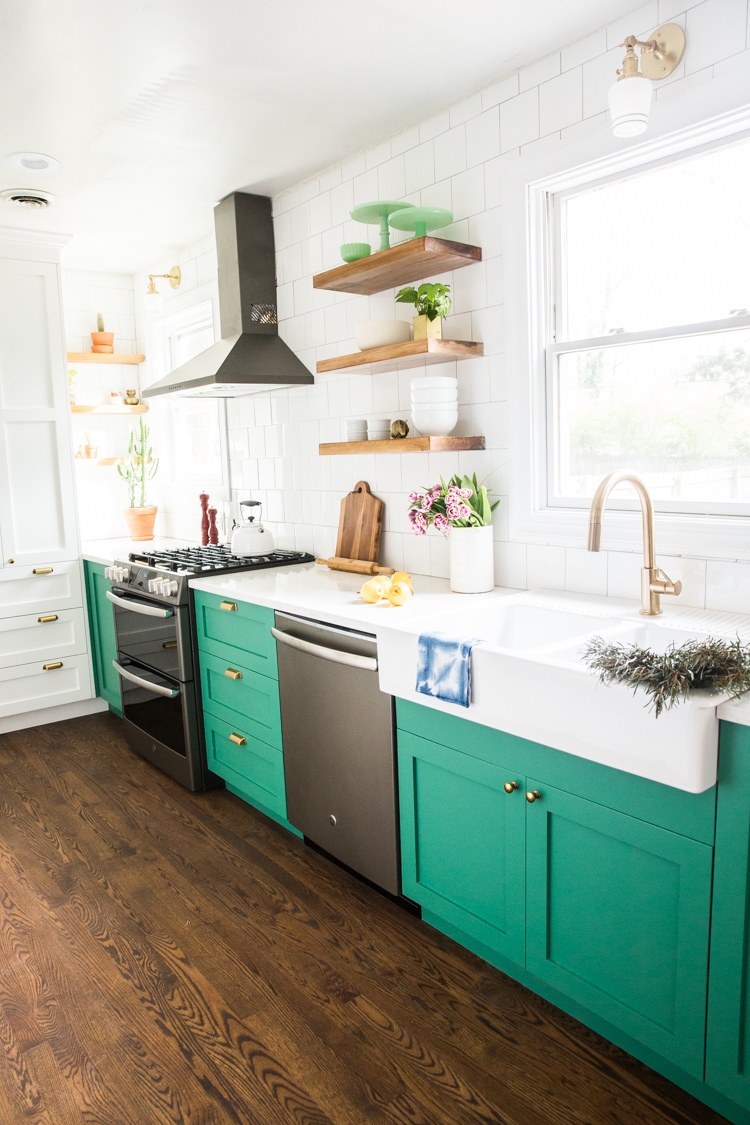 I have so much to share about the whole process, the sources for everything, and the overall design choices. For now I want to send you to see the whole picture and gorgeous appliances in my full review over at The Home Depot, and I'll share all about the ins and outs of the kitchen renovation in the next week or two.
Thank you for being part of this renovation as you follow along on Instagram, and YouTube, where I update regularly. And thank you for supporting the brands that make this blog a success!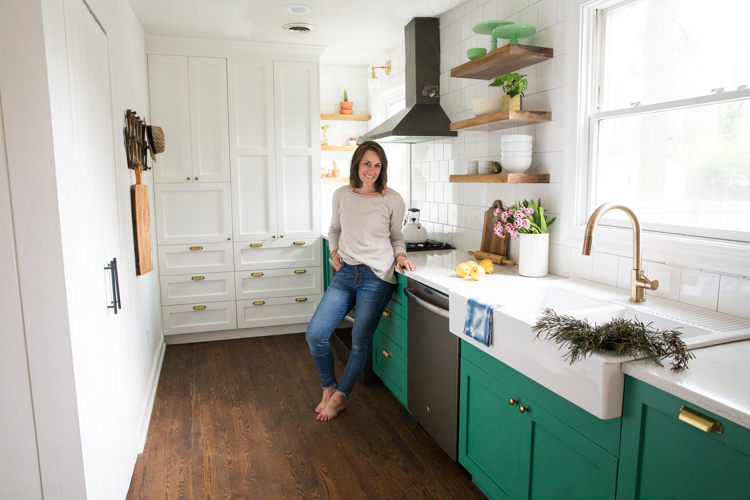 SaveSave
SaveSave