I was excited to spot a
repurpose
project on
Etsy
. From a flower girl gown into a vampire bride costume. The buyer said that this dress fit her daughter perfectly, but that she would not have any where else to wear it, so why not put it to good use? I agreed.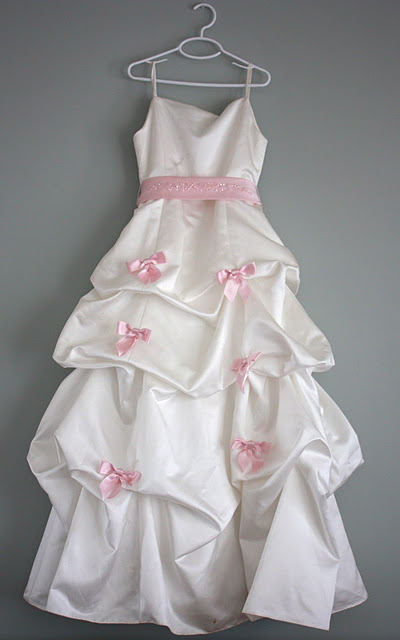 Isn't it a darling little dress, though? Perfect for a huge, Greek wedding:)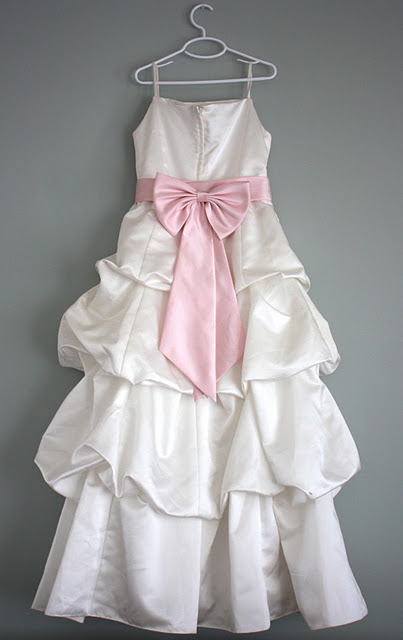 I actually really love the pools of fabric on the skirt, it was the perfect base for a bridal gown…for a vampire.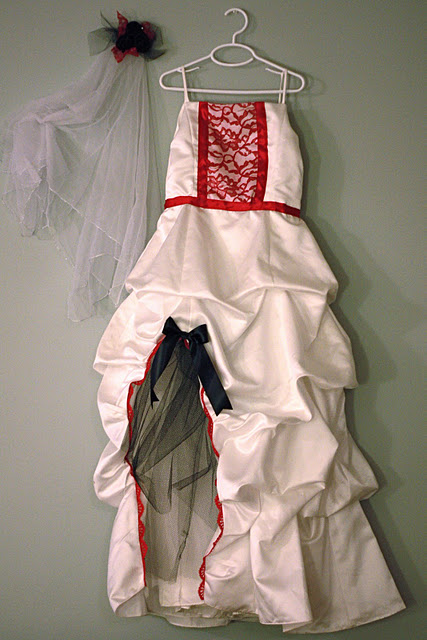 First things first, I cut off all of those adorable pink bows. Then I added some red lace to the bodice, and lined it with red satin ribbon. The skirt was just too cute, so I created a cut out and added a pool of black tulle coming from underneath. The I stitched red lace trim around the edges of the slit, and topped it with a bow-but black instead of pink!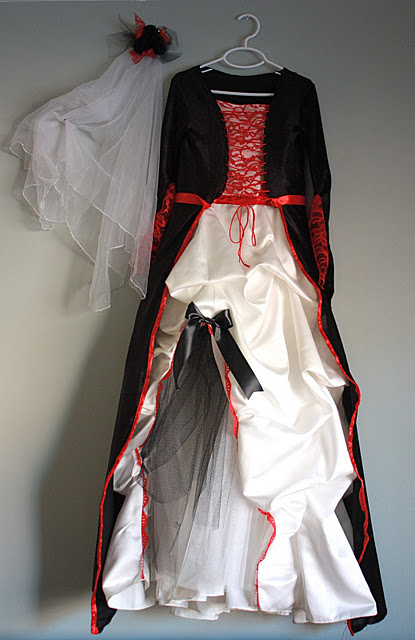 I was lucky to find a hunk of black stretch velour in the $2.97 fabric pile at my local fabric store, and decided to create a bell-sleeved cape for the bride. Didn't it turn out awesome? The sleeves have a bell of matching red lace. I trimmed it with the same red satin ribbon, and added a silk cord to lace up the bodice like a corset.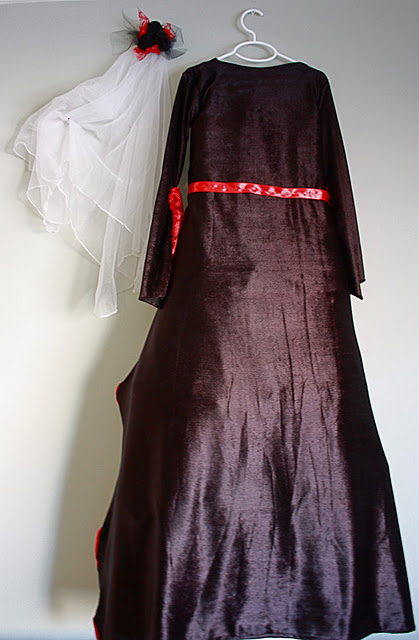 The velour falls down the back to the floor.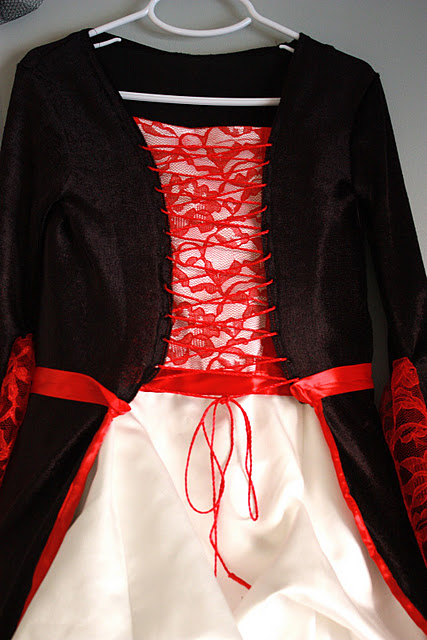 I've never really been a big fan of gothic style, but I love how this lacing turned out.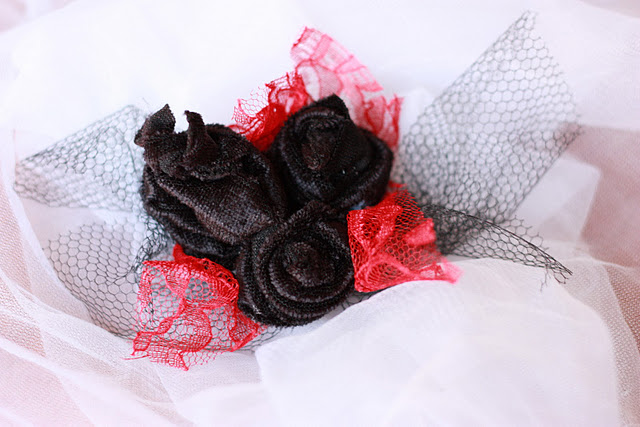 Along with the dress, the buyer send me a white bow clip with a tulle veil. I removed the white bow and replaced it with three velour rosettes, and some tulle and red lace for good measure.
Perfect for the Vampire Bride, right?
I am checking off the list, and it somehow continues to grow! I'm on to Milo's Monkey costume, Olivia the Pig (and a possible second Olivia dress,) the punk rock gown repurpose, and a toddler Adam West Batman costume. Don't you just love Halloween?