Ever since I was little I remember loving laying in a hammock to relax. I mean, who doesn't, right? That feeling was magnified when I lived in Costa Rica for several months studying Spanish during college. Everywhere I looked there were folks hangin around in hammocks of every type, color, and style. I bought a great little red fabric one home, and pulled it out every time I went camping for several years.
When we moved to Texas I finally had a yard with trees to hang it up permanently and was thrilled! Then, within a couple months our resident squirrel chewed through it in enough places that it no longer worked. Bummer! We had the squirrel humanely relocated to a nearby preserve, and I pulled out a bolt of ripstop nylon that I had ended up not using on a different project and just made one after the simple style of my original.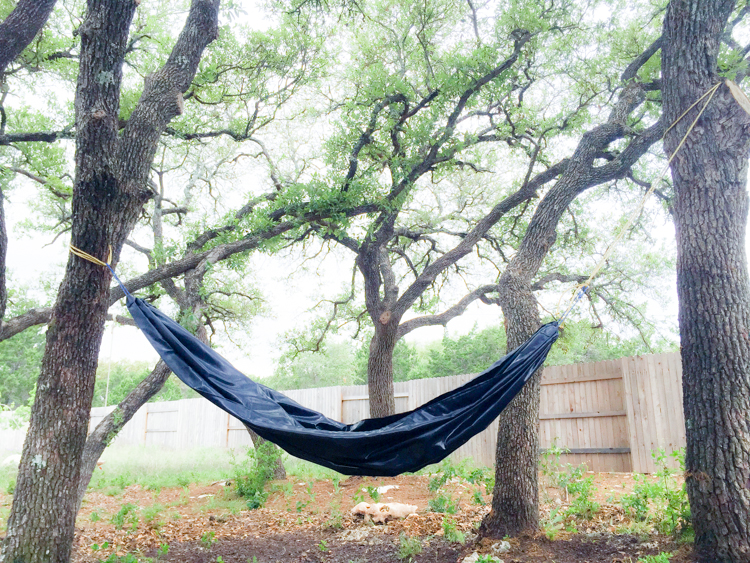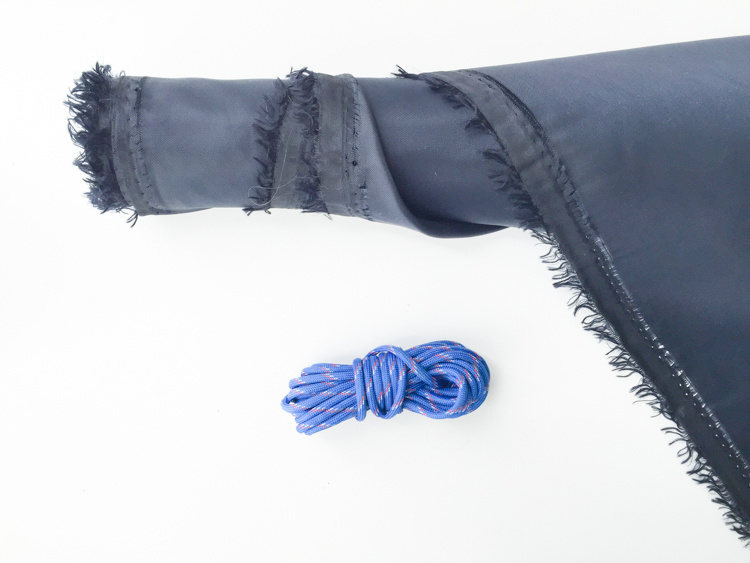 This super easy hammock DIY requires the most basic sewing knowledge and just a couple materials to set you up for summer relaxation. Want to make one? Read on.To make a hammock you'll need:
2.5-3 yards of ripstop nylon or another outdoor quality fabric (you could actually use anything, but this will be strong enough to hold weight, and weatherproof in case it rains)
2 yards of nylon rope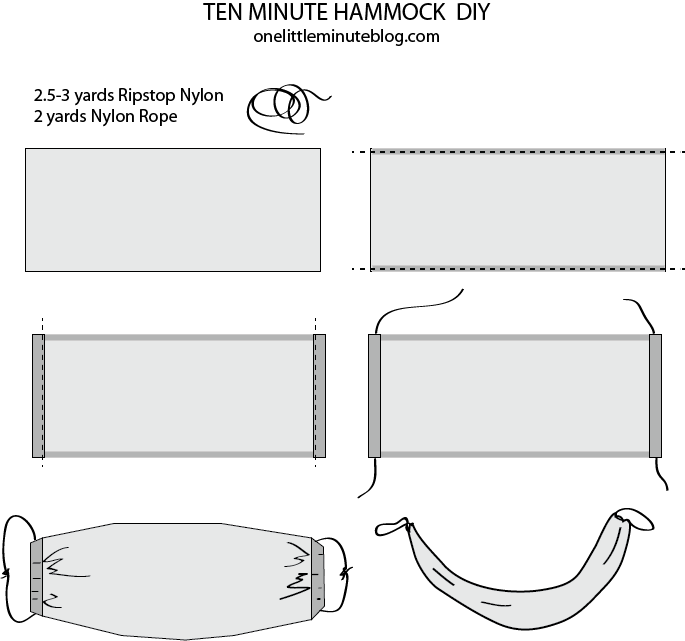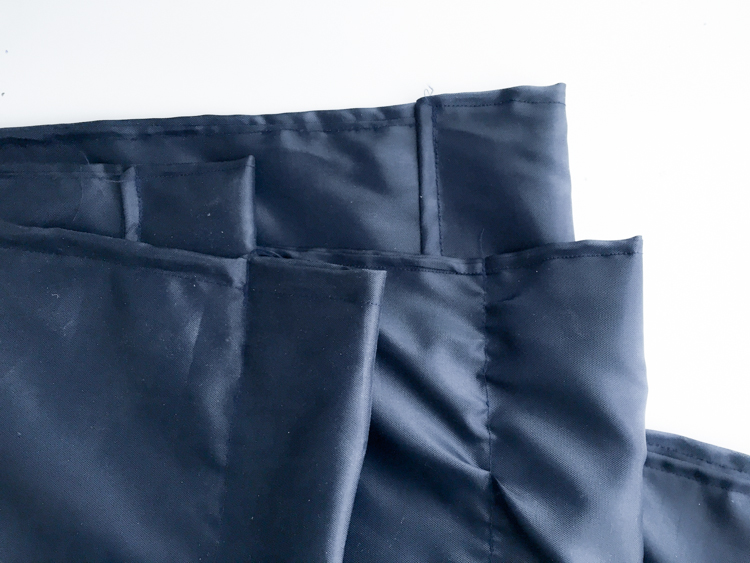 First fold over each of the long edges twice, about 1/2″ and stitch a long line to finish the edge. Nylon tends to fray a lot, so you want to keep those edges tucked away.
Next, fold over each short end about 1″ and then 2″ making a casing for the nylon rope to thread through.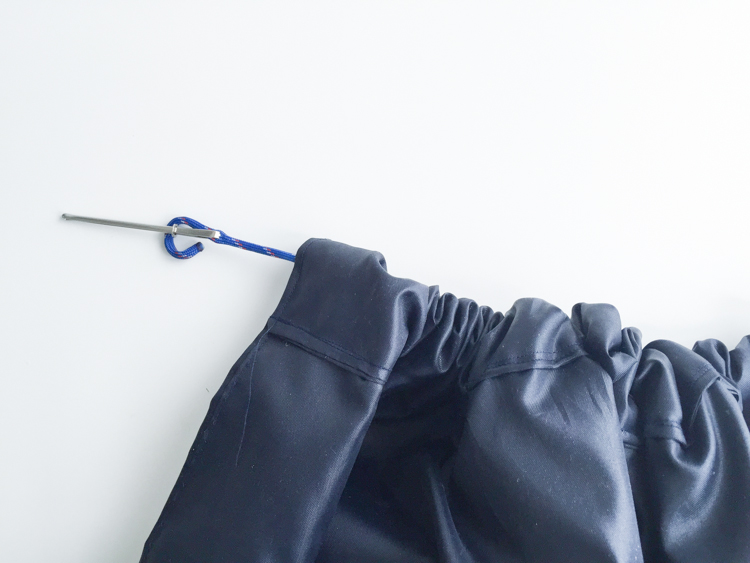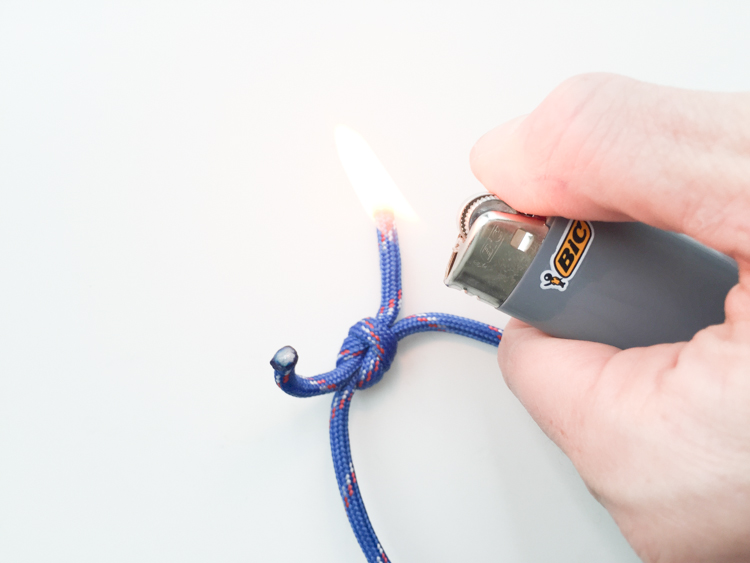 Cut the nylon rope in half and thread one piece through each end of the hammock. Tie the ends into a square knot and use a flame to carefully melt the ends so the rope doesn't continue to fray.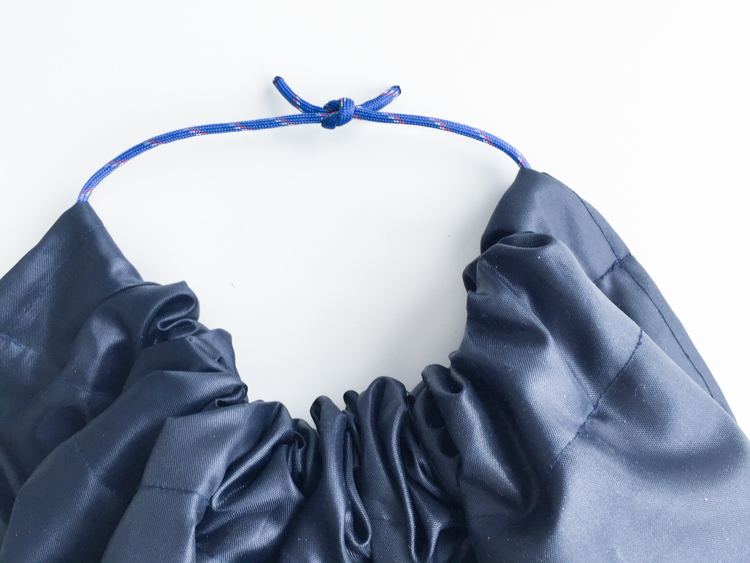 Well, that was easy, right? Now find a couple trees to hang it in and you're done!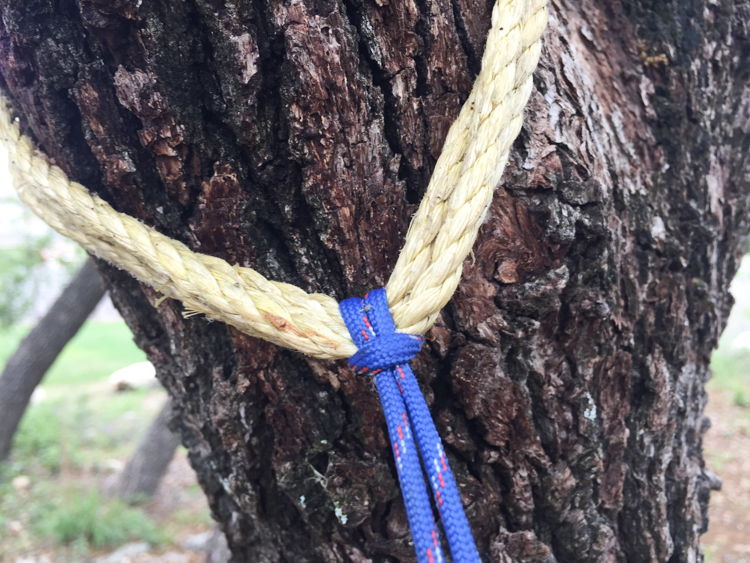 On my original hammock, these looped ends had carabiners on each side to hook it onto tree ropes. I just tied them onto my trees, on one side looping through as shown above, and on the other tying the tree rope through the loop.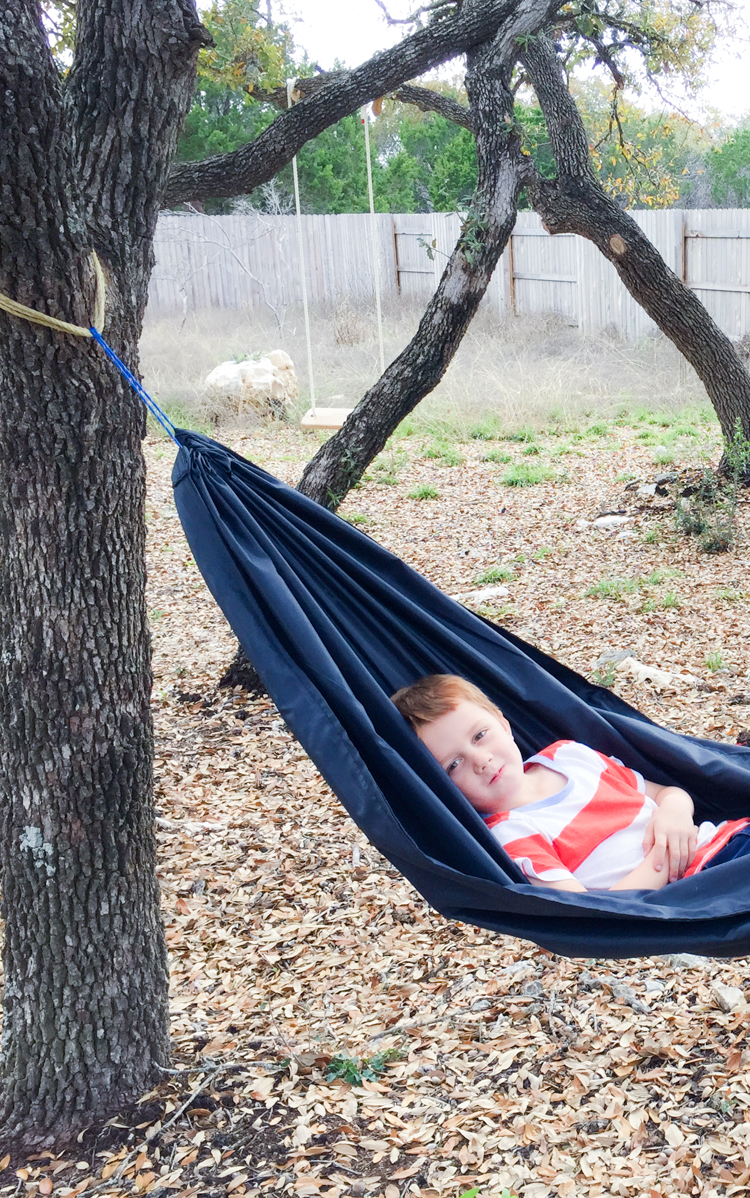 The whole family loves and uses this baby regularly.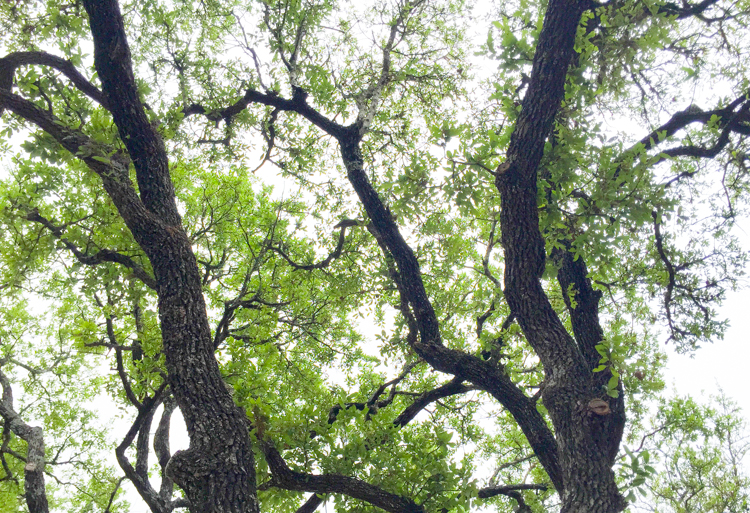 And you really can't beat the view…