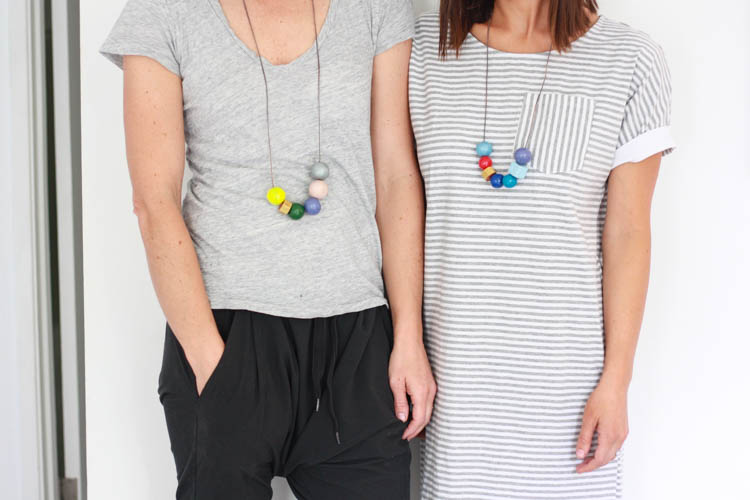 I'm not a big jewelry person. I have a few favorite pieces, mostly simple, that I wear often and love. I handmade one of my go-to necklaces last summer with painted wooden beads, and wear it so regularly I wanted to make an alternative. I thought using polymer clay (leftover from these marbled clay planters) would be a great option, and when I added a cool, brass piece of hardware to the lineup, this handmade clay bead necklace became an instant favorite.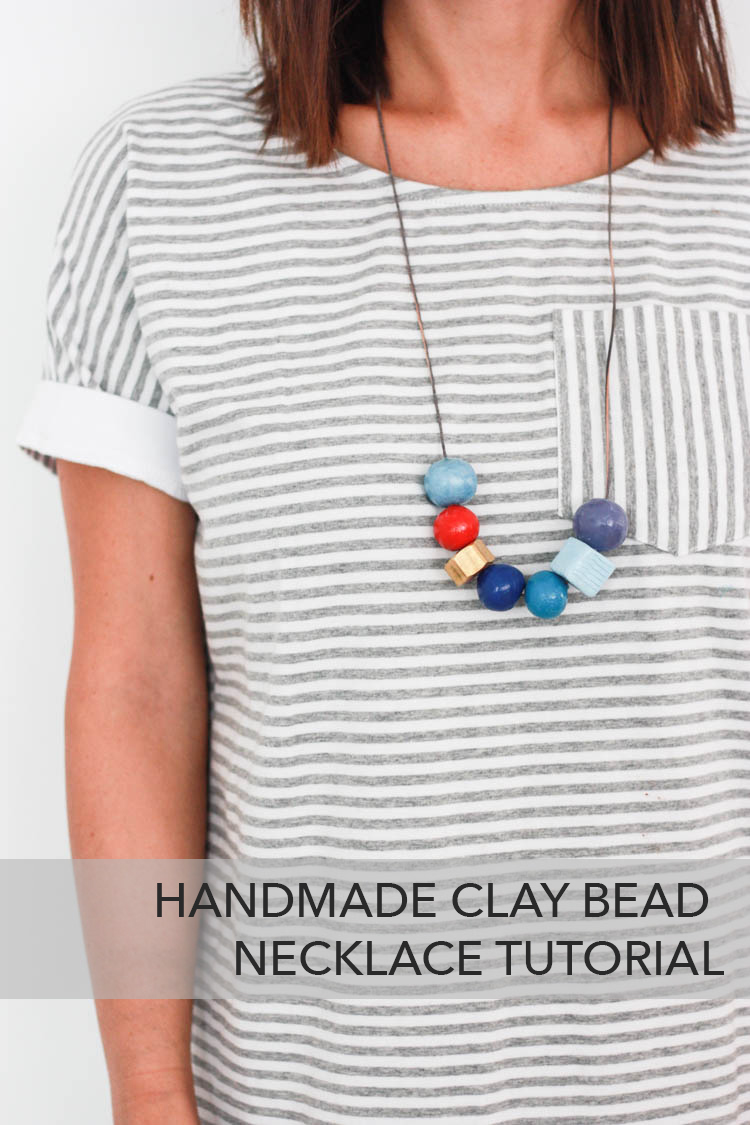 While my sisters and I celebrated my mom's birthday in Palm Springs last month, I brought along the supplies for everyone to make these clay bead necklaces. The process is really simple and fun, so let me show you how it's done.
You'll need:
Polymer Clay in a variety of colors
Brass Hexagon Hardware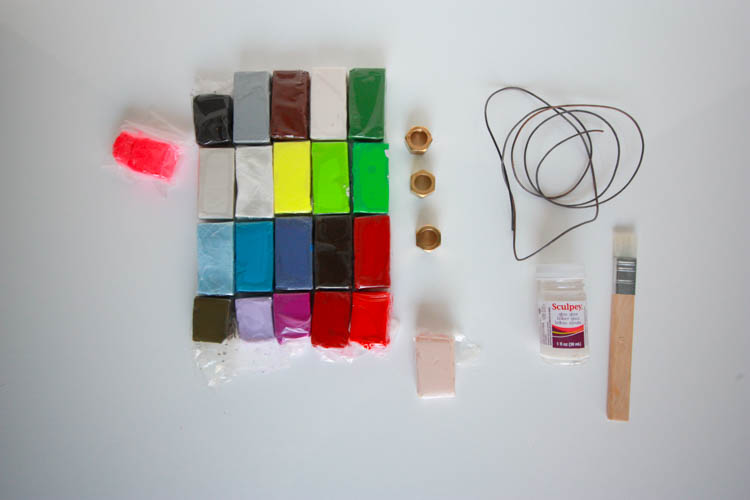 1. Gather your supplies, enough brass pieces for as many necklaces as you hope to make. Begin laying out color combinations of clay that you think might go well together. Once you get some that feel just right, start unwrap the clay and break off about an inch cube.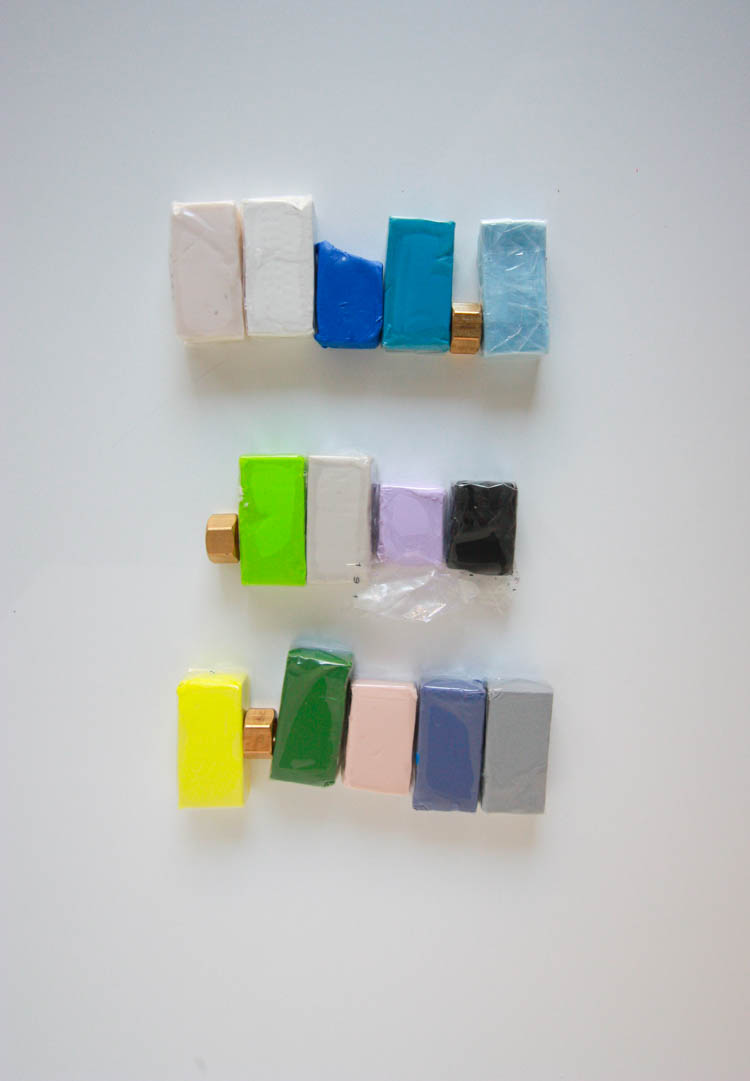 2. Knead the cube a little bit to soften it up, then roll into a ball.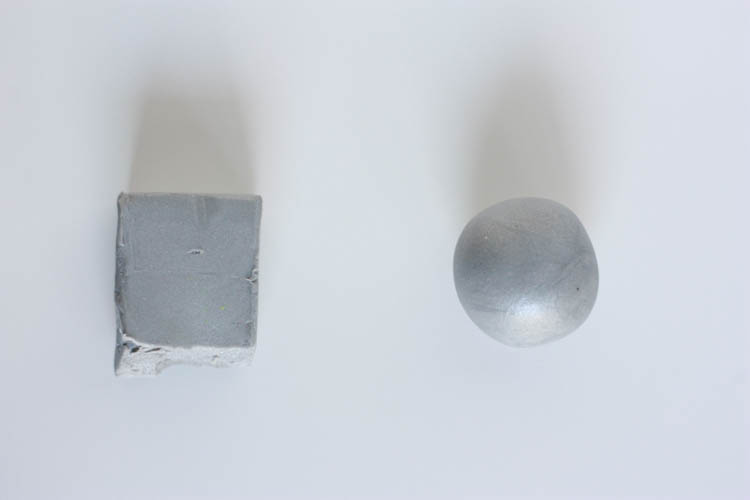 3. Repeat with the other colors in the lineup. If you'd like to switch it up, make one or two into a cube or a triangle shape. The possibilities are endless here.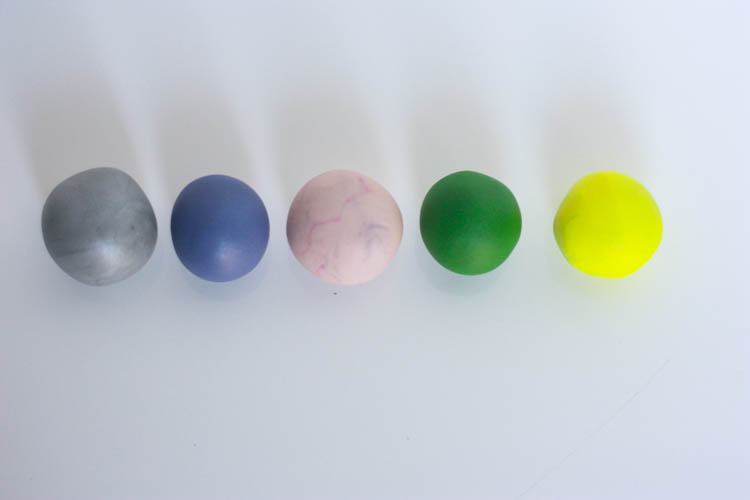 4. To prep the brass hardware, grab a piece of clay to fill it with. If you leave it unfilled, the piece won't hang in line with the other beads.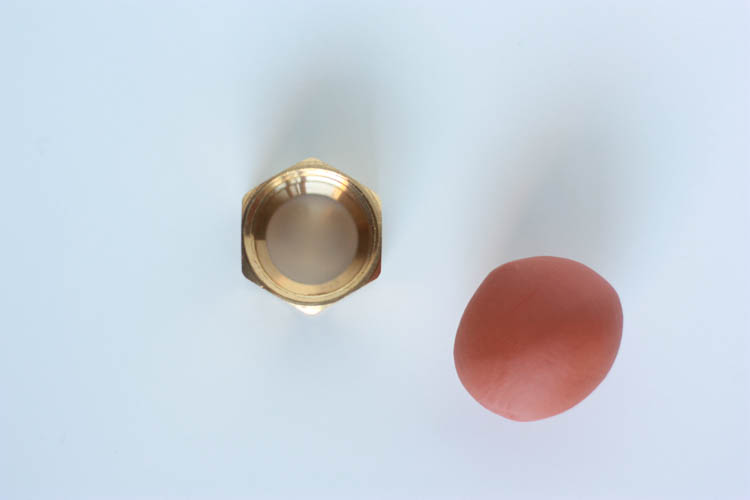 5. Squish the clay into the hardware and flatten it on both sides.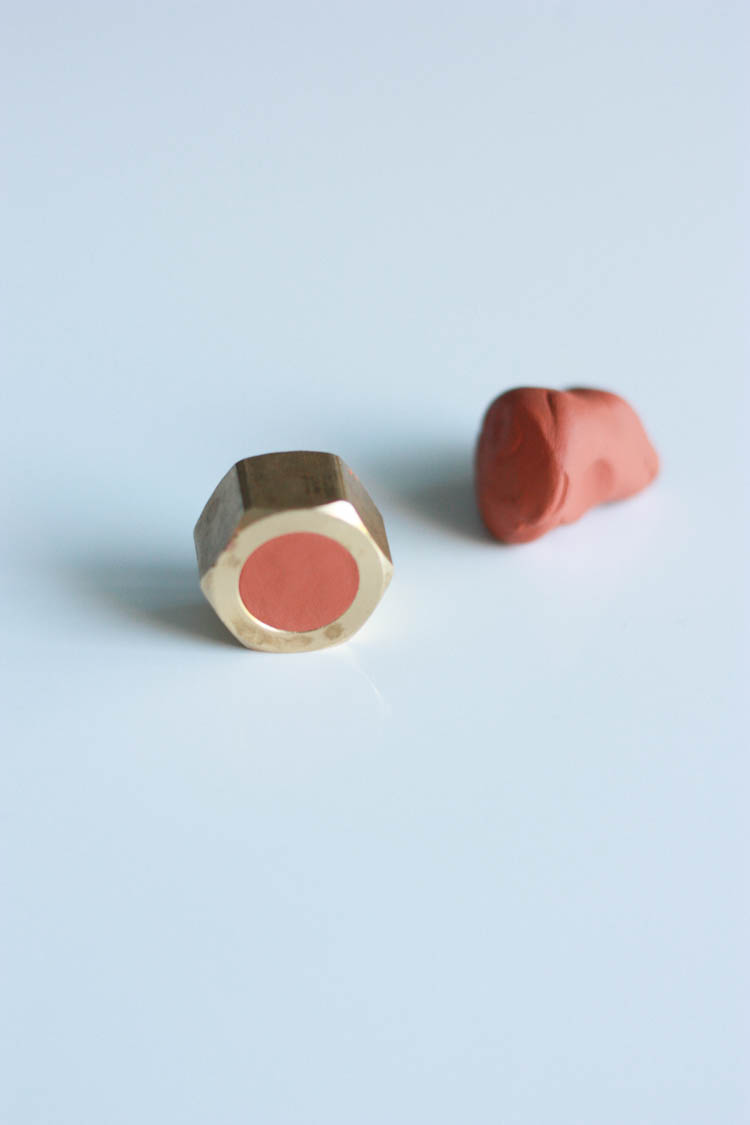 6. Use the bamboo skewer to place a hole in the center of the clay.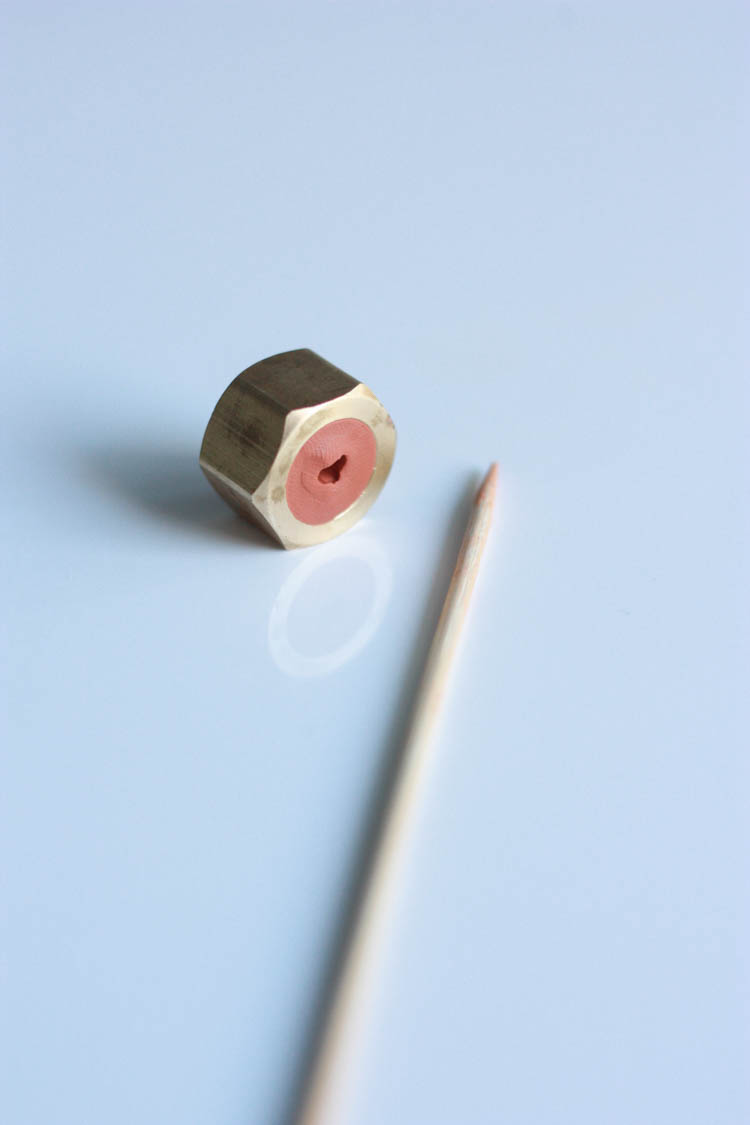 7. Repeat with all the rest of the beads. Follow the instructions on your clay box in order to bake until hard. (Mine were in at 225 for 15 minutes.)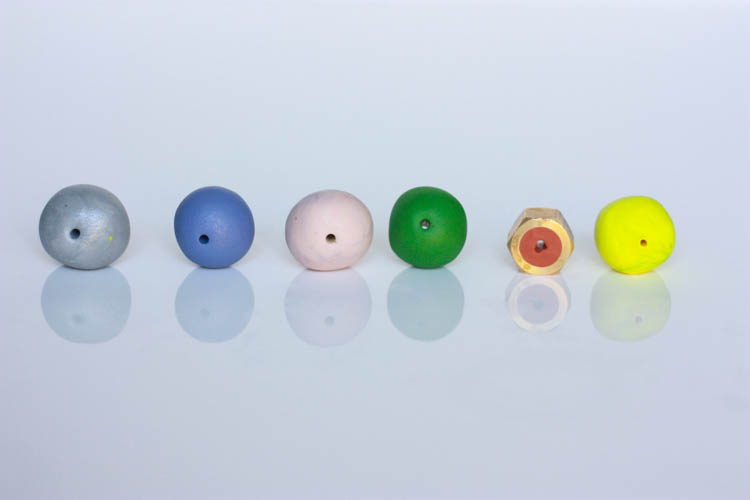 8. Lace the beads onto the leather cord and decide the length you'd like it. Tie a knot at the correct length and trim the edges.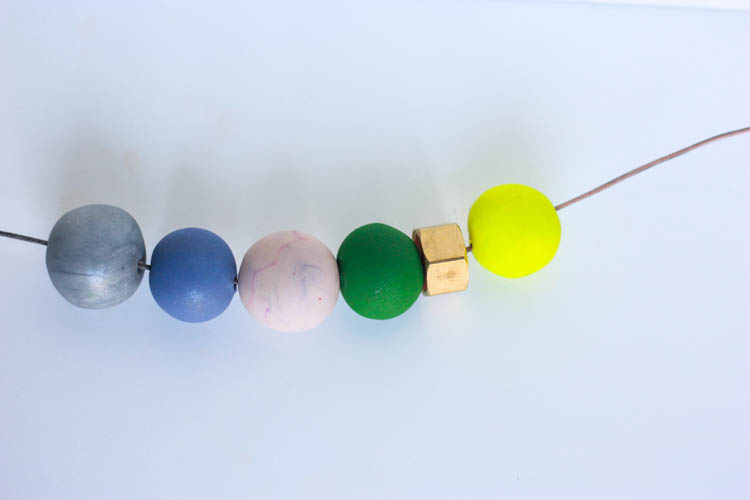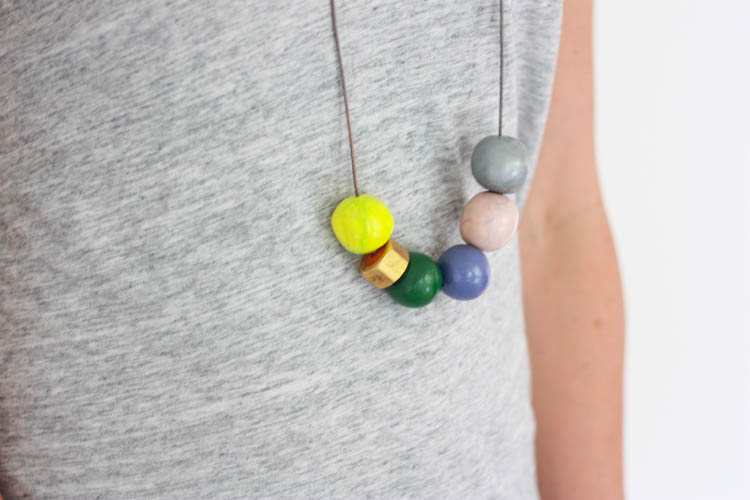 That's it! Put it on with your everyday wardrobe and watch this handmade clay bead necklace become one of your all-time favorites.