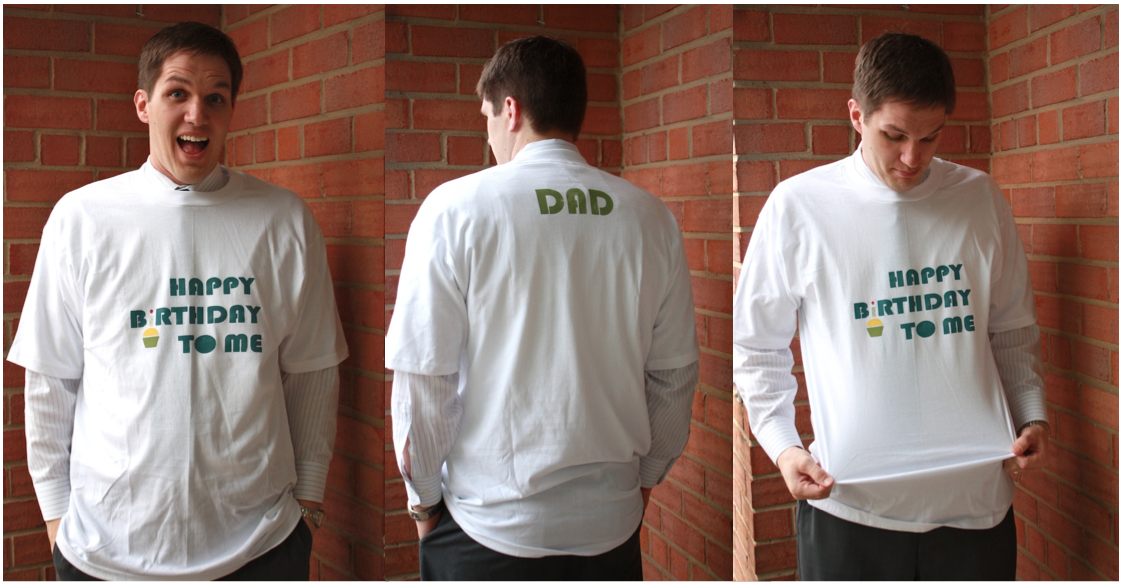 Yep, this is a birthday week at our house! I brought Milo home from the hospital on Dave's birthday, and he still thinks it was the best birthday present ever. (Although the awesome bicycle shorts I got him this year are  a close rival;))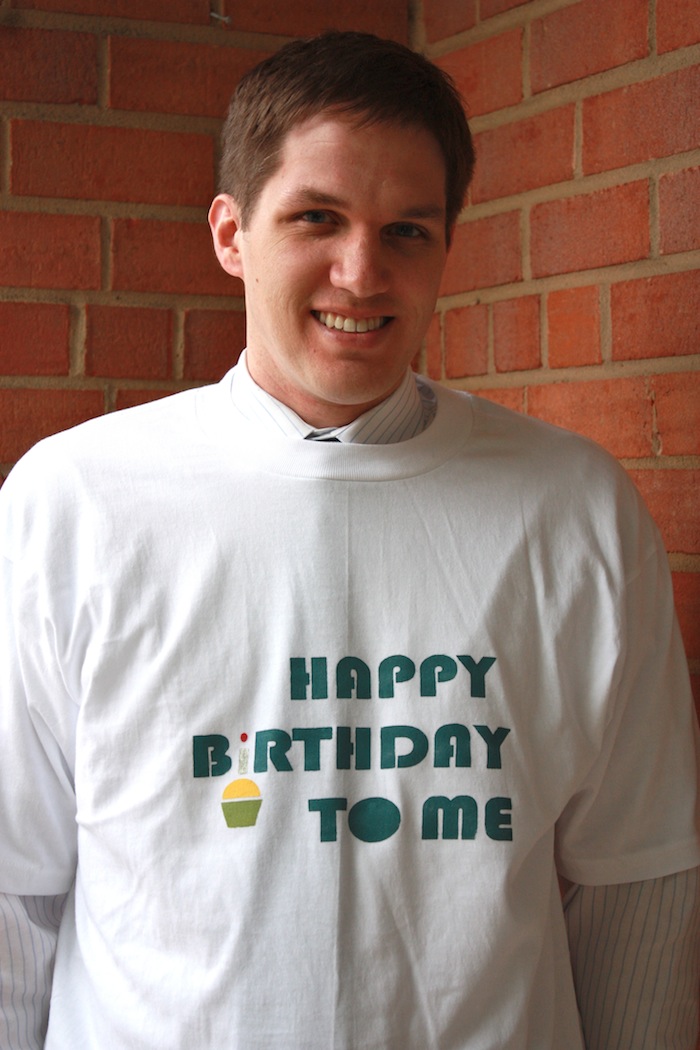 I figured making Birthday Tee's for Dad and Mom as well as the kiddos will be fun. I would have loved to see a photo of my own dad every year on his birthday while I was growing up. The few photos I have seen only leave me wishing for more (sideburns and denim vests, need I say more?) Dave's Birthday Tee already fits (er…will once I wash and dry it on hot…), but will still be a great constant over the years to come.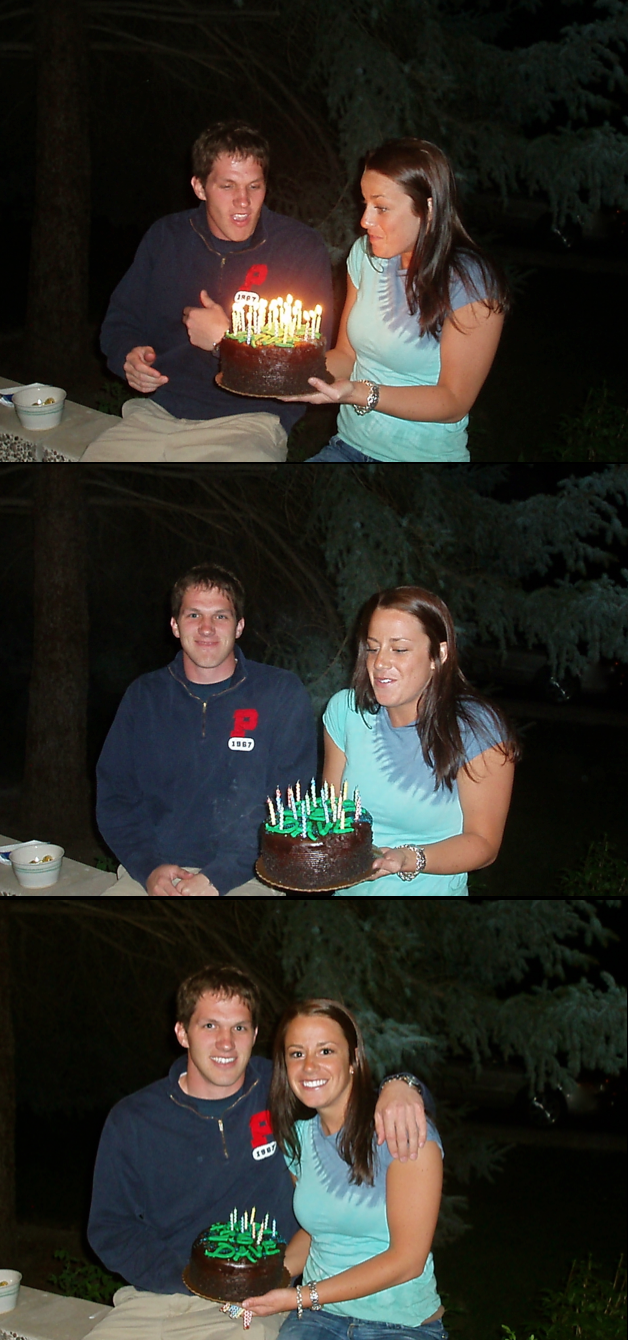 I love celebrating Dave. He turned 26 about 2 months after we started dating (6 years ago now…weird!), and I threw a funny little corn-dog-themed surprise party for him. I love this series of photos someone took as he made a wish that year. (His pleased-with-himself face in the middle photo makes me laugh!) I think we knew then that we were going to spend our lives together.
We have fit into each other's lives perfectly since the start. You want to know why? Because Dave is such a good man. Simple as that. He is perfectly honest, fiercely loyal, surprisingly funny, quietly confident, openly understanding, and completely wonderful. He makes up for all I lack. I couldn't ask for more.
Happy Birthday to my love, who anchors me to a good, solid, happy life regardless of the highs and lows of circumstance. Here's to many many many more.