Okay, so I know I'm cutting it close. Real close. I mean, TODAY is December 1st. But, late last night I pulled out my old handmade advent pocket calendar and hung it on the wall. The details sort of astonished me, and took me back to a time (that I can barely recall) that I could sit and hand stitch felt decorations for endless hours. It was a time (about four years ago) when the only kid in my house was inside my belly, tiny as a Christmas orange.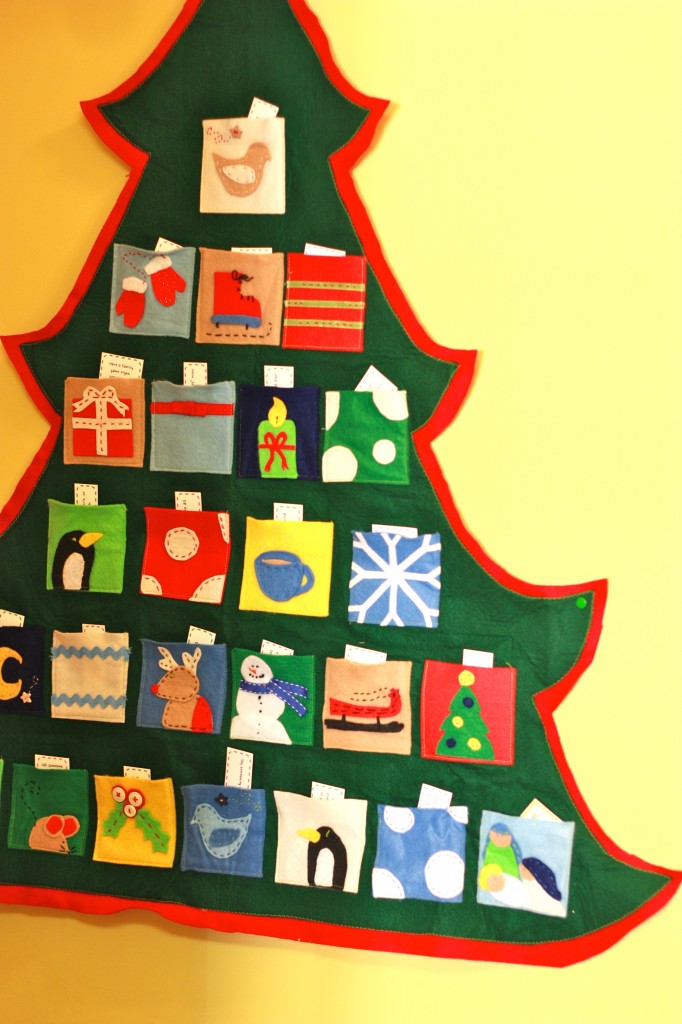 I don't think this advent tree is really reflective of my current decoration style, but I am happy to have made it, and can't wait to put it to use this year. Every year since I made it, I've filled the pockets with different things. The first year was holiday stories,  the next candy. One year we wrote something we were grateful for each day and put it INTO the pocket, and then last year we came up with a bunch of simple service ideas that could be done on short notice. That was the most fun of all.  But, since Dave was in school, we left for Utah as soon as his finals were over mid-December, and never finished the advent.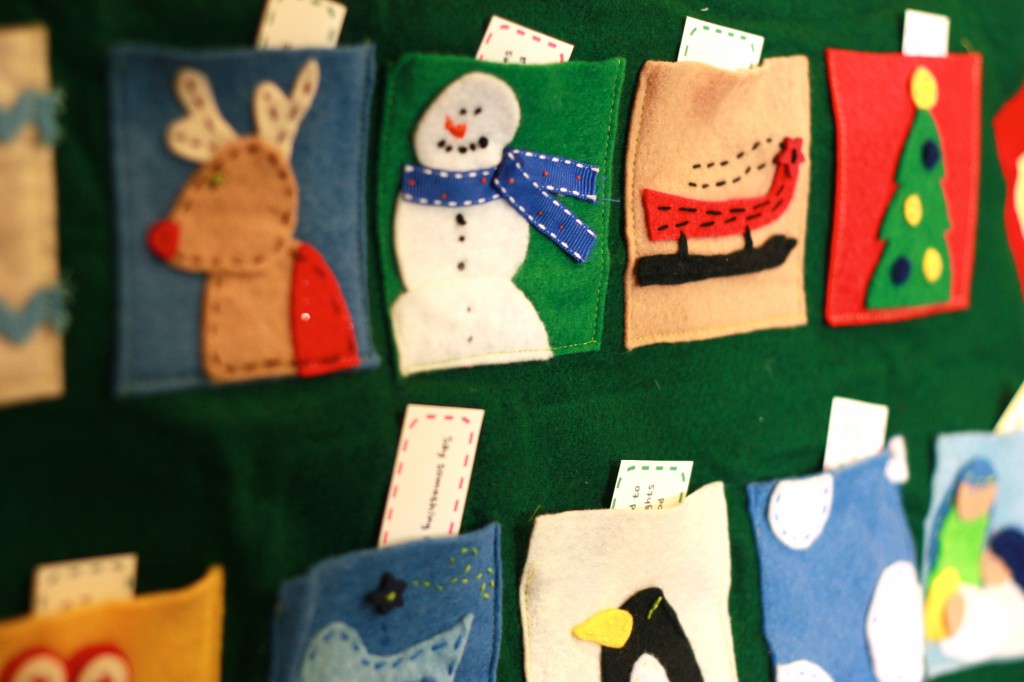 This year, we're sticking around for the Holidays, and I had a great time this morning quickly coming up with 24 holiday advent ideas. Half (the red ones) are small acts of service, the other half (green) are simple, festive activities. I whipped them into a printable Holiday Advent PDF in case you're in the same time crunch as I and need some wind in your advent calendar sails (nah, you had your calendar up and filled with surprises the day after Halloween, right?!)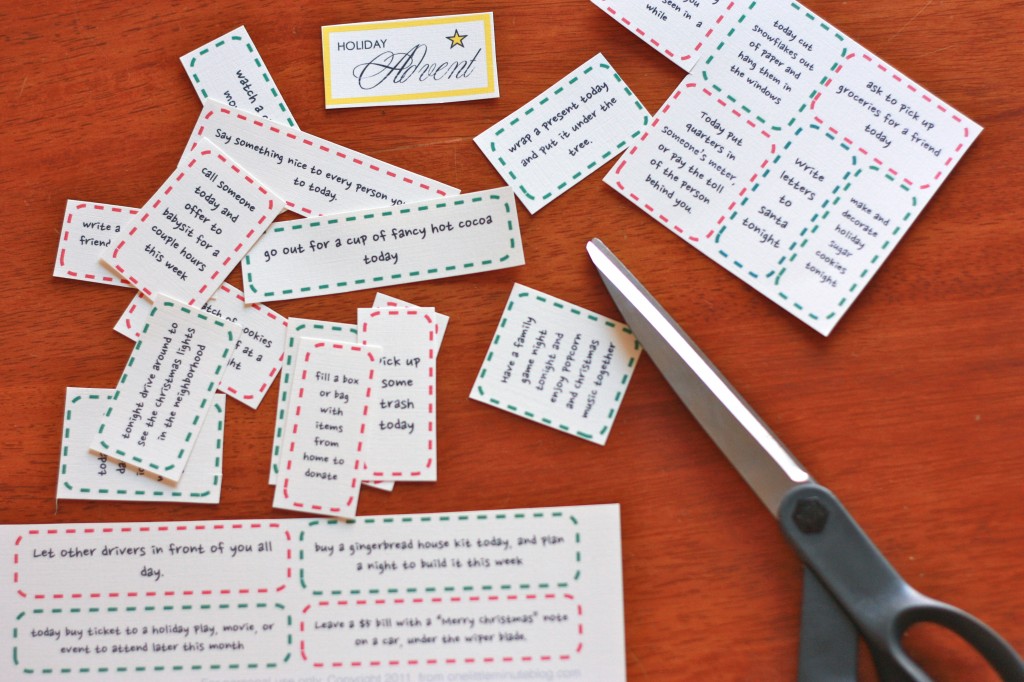 Simply print the PDF, cut around the 24 different ideas, and start enjoying a magical Christmas season! If you don't have an old pocket advent to stuff them into, try sticking them into a mason jar and pulling one out each morning, hanging them up with clothespins on a string,  putting one each in twenty four numbered envelopes and taping them to the wall, or any other number of bazillion advent ideas. Or go for the lowest maintenance possible and just cross off one each day with a pen.
Really, the possibilities are endless. Here's to a fun-filled December. You're welcome:)