I'll be enjoying spending time with my family in Utah for a couple weeks. While I'm away I am sharing some favorite little bits and pieces from around my home in this mini-series called Home (Away from Home). We live in a 900 square foot apartment outside of Washington DC, and I try to be thoughtful about the way we use our space and the items we fill it with. I have  a pretty eclectic style, and feel like if I love something, it will work, regardless of whether or not things "go together."  I hope you enjoy these little glimpses of my home. xoxo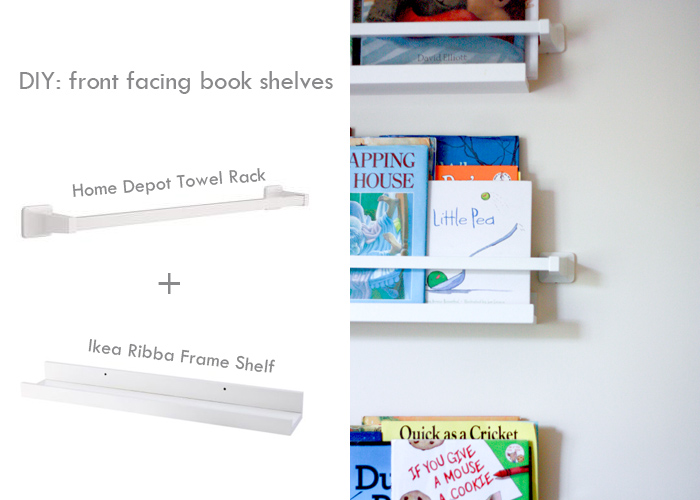 I've been meaning to share this little DIY forever, but never quite got around to it! Well, now here it is, front-facing bookshelves. Now, similar bookshelves are all over the web. People make them with rain gutters, spice racks, and old crates. Initially, I bought just the Ribba frame ledge from Ikea, and that was a beautiful solution, until I actually wanted to read the books. As soon as I took one off the shelf, any books in front of it would just fall to the floor! Not to mention when Milo became old enough to want to get them down himself. It took one second for the entire stack to be down. Like dominos, but faster.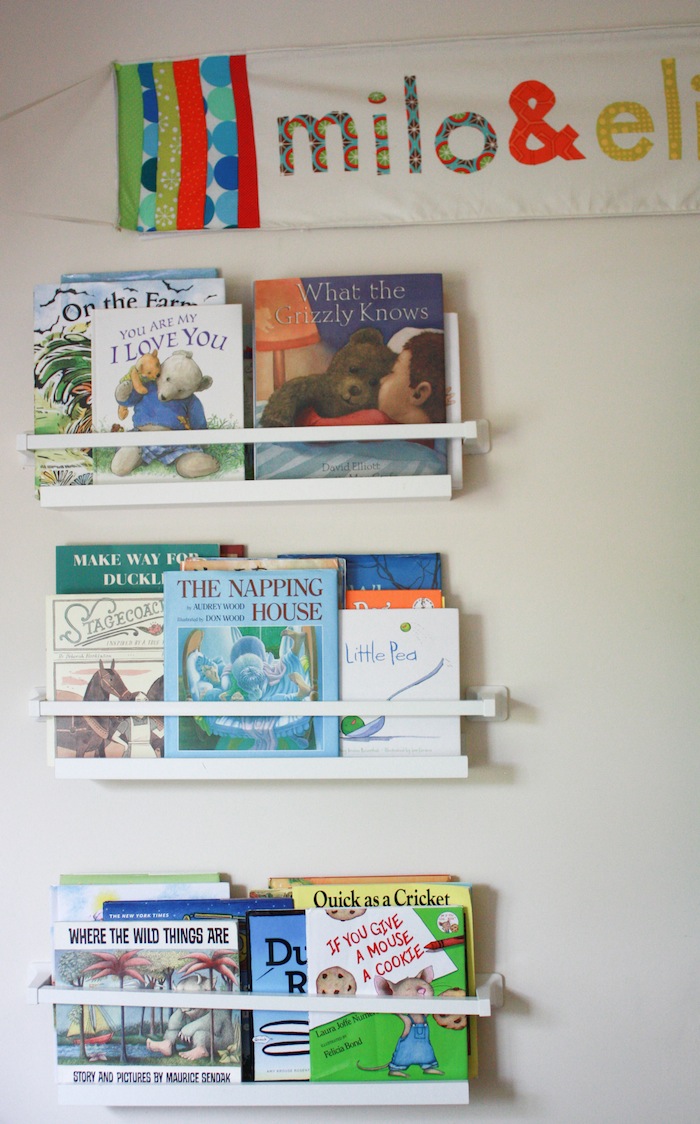 I went to Home Depot in search of a simple solution. I had all sorts of complicated ideas for how I would keep those books in place. As I was wandering, I found an employee and told him about the dilemma. I explained what I needed: "Something that sticks out from the wall a couple inches, and can go across the front of the shelves to keep the books in place…" He stared at me then asked "Like a towel rod?" Duh. YES! That's exactly what I needed.
The rod I found was made for this. It's about two inches longer than the ribba shelves, extends from the wall just far enough to hold a good quantity of books. It  is also white and square, just like the shelf itself! Now the books are visible and accessible, but also practically held in place. I will do these in every childs room I ever have. Simple, inexpensive, and perfect for our little home.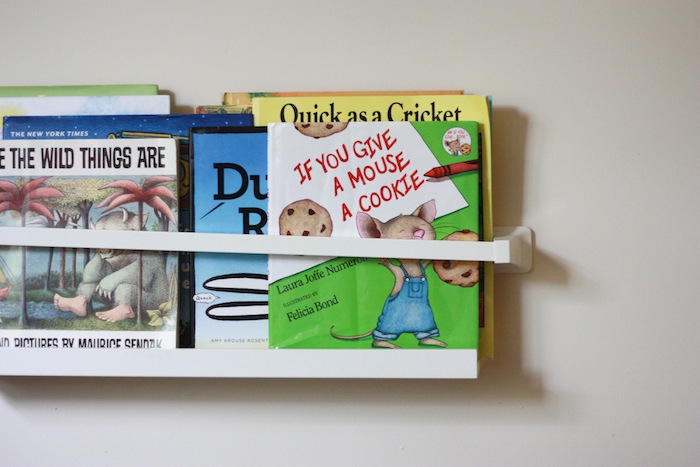 (and even more perfect if you actually put the towel rods up straight…ahem.)