Vegetarian Quinoa Chili
I am always interested in adding meatless meals to our family rotation, and love the idea of my kids growing up with meals that aren't centered around a hunk of meat as the protein. My friend, and brilliant holistic nutritionist Lena Schwen introduced me to the idea of vegan quinoa chili a couple years ago, and I loved it. The quinoa adds the texture and bite that you want in a hearty chili, and it also adds fiber and protein.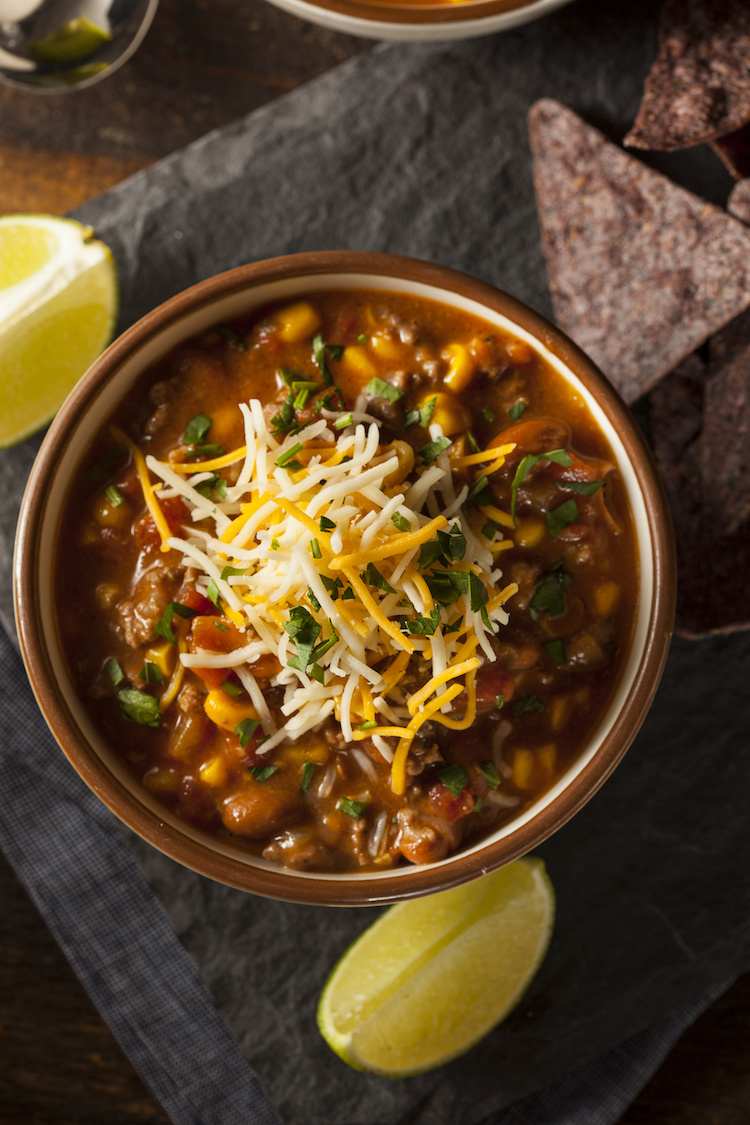 Add The Veggies
I have adapted the original idea to be instant pot friendly (most soups and stews are), and also use this as the weekly meal when I can use up the extra vegetables I the fridge that might otherwise go bad. I always add carrots, beans, tomato and broccoli. I have added squash, kale and spinach, celery, mushrooms, and onion. Whatever you have that looks a little too wilting to eat fresh or roasted can be diced, tossed in, and will absorb the mellow chili flavors really well.
All About Toppings
Of course, the most fun part of the meal are the toppings. We usually eat this as a top-your-own meal, and my kids love adding a scoop of sour cream or guacamole, and sprinkling cheese. Dave and I also add diced, fresh onion, and I love adding chopped cilantro and a squeeze of lime to my bowl, too! We all alternate eating bites with our spoons and with the tortilla chips that we often serve alongside the chili.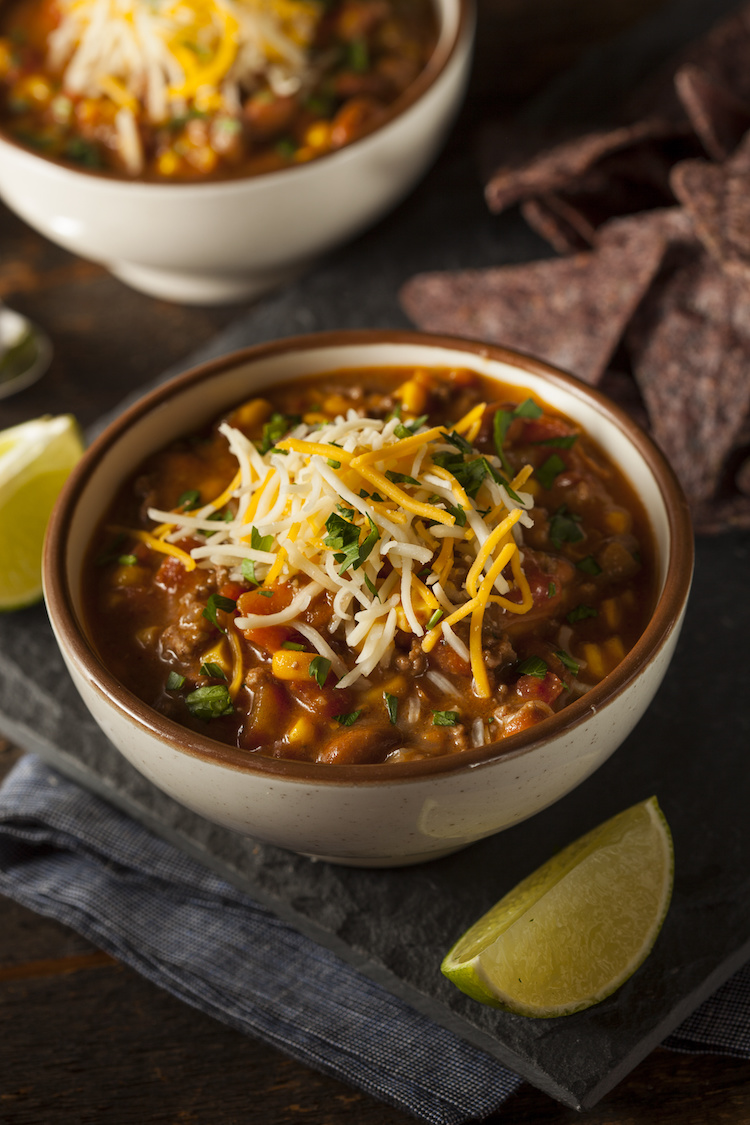 Instant Pot, or Not
While I make this meal in my instant pot for ease, you can definitely adapt it for a slow cooker (cook all of the beans, veggies, and spices for 2 hours on medium, then add the quinoa for the last hour) or a stovetop situation (cook the beans, veggies, and spices on medium until soft, then add the quinoa and cook for 10 more minutes.)
Make Ahead Meal
One of my other favorite parts of this meal is that it makes enough for our family to eat two weeks in a row. I make it once, serve my family that evening, then set the other half aside for the following week. This dramatically reduces my dinnertime workload every other week (this is the same routine that works so well with my instant pot green chili chicken enchiladas!) Anytime I can save myself some work is a win!
Ready to cook? Here's the recipe: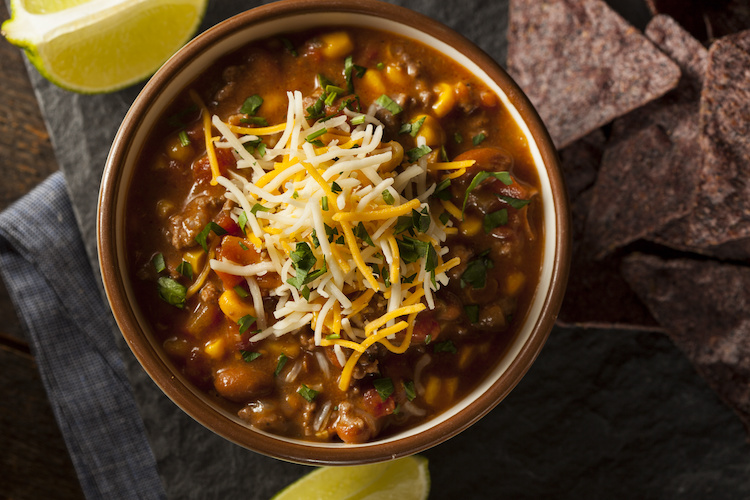 Vegetarian Quinoa Chili
Ingredients
1 can black beans
1 can pinto beans
1 can garbanzo beans
1 can San Marzano tomatoes
1 cup uncooked quinoa
1 cup chopped carrots
1 cup chopped broccoli
2 tsp cumin/li>
1 tsp chili powder
2 tsp salt
1 tsp garlic powder
Toppings. Examples include: sour cream, guac, cheese, cilantro, limes.
Takes ,
Serves 12.
Instructions
Add all of the ingredients to your instant pot and stir to mix.
Hit the "chili" setting, and relax.
When done, mix again and add salt or other spices as needed.
Top with desired toppings and serve with tortilla chips.