Jellystone Park in Luray, Virginia
Getting out and exploring together as a family is one of our favorite ways to connect. Last weekend we had a chance to head nearby to Luray, VA and spend a couple days in a cabin at Jellystone Park. Our kids remembered how much fun we had a couple years ago at Jellystone Park in Texas, and couldn't wait to get started!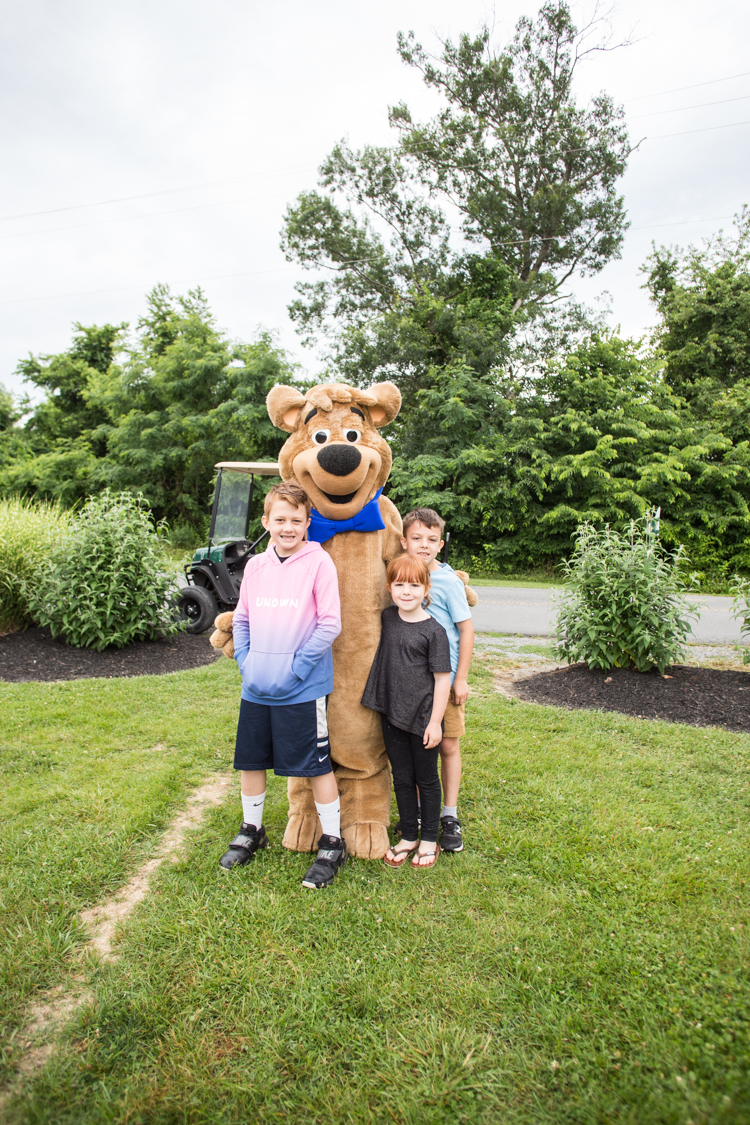 Accommodations
We love that Jellystone offers a few different ways to stay. In both of our experiences, we have stayed in great, rustic cabins with kitchens and fun lofts. We love to travel where we can bring our dog Quincy, and the pet-friendly cabins are perfect! In addition to the family cabins, there are tons of RV and camp spots and group cabins. The huge park is connected with roads that make it feel a little like a neighborhood in itself!
Activities
Of course, one of the best parts of visiting a Jellystone Park is the wide array of activities available! In our three days, the kids never once said they were bored. There is just so much you can do! We loved mini-golf, panning for gemstones, playing laser tag in the outdoor arena, and going on a hike on the nature trail. We also rode the golf car around the camp, painted ceramic figurines at craft time, bounced on the giant jump pillow, and cruised around the pond in the pedal boat. Never a dull moment.
Water Park
In addition to the long list of offered activities, the Jellystone Park in Luray, VA has an incredible water park! It was so fun to spend the hot, summer afternoons swimming in the pool! The splash pad was accessible for all of my kids ages, and they had a blast. None of the kids wanted to ride the waterslide with me, so I went on my own and enjoyed it as much as I remember loving them as a kid. We were able to easily grab snacks and drinks from the adjacent snack bar, and spent our afternoons under the sun!

Food
One of my favorite parts of traveling and adventuring with my family is the food! Even at Jellystone Park, which isn't necessarily known for it's food, we had a great experience. The snack bar doubled as a restaurant with typical summer camp fare like grilled cheese burgers, chicken tenders, hot dogs and corn dogs, and French fries. Everything tasted fresh and delicious, and I was a sucker for the newly released bacon cheddar French fries. What is it about cheese fries? I can't resist! On the last afternoon before we headed home, we grabbed ice cream cones as a final farewell.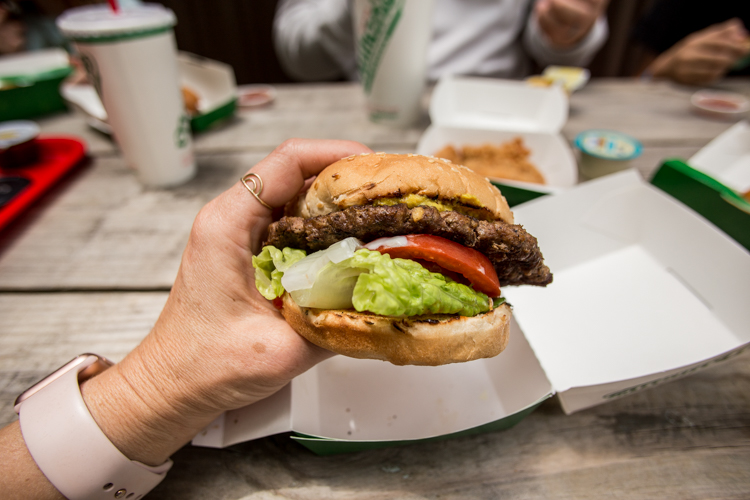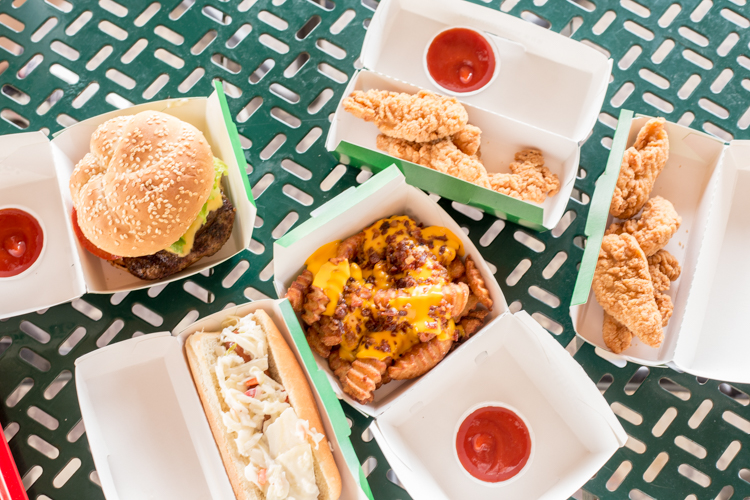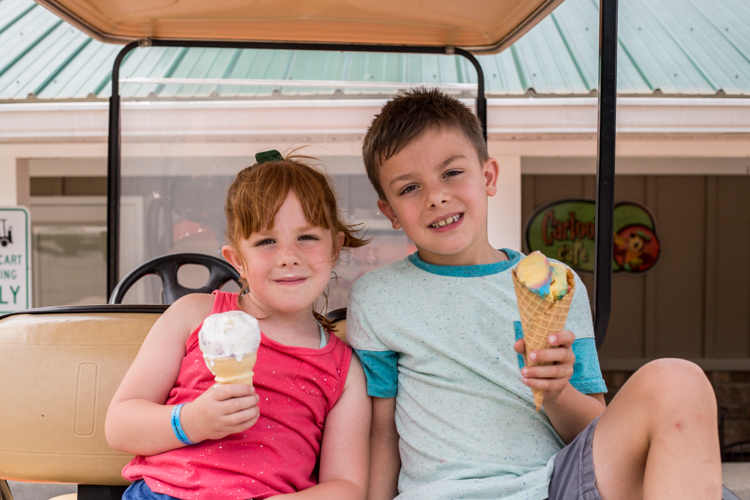 Easy Outdoor Family Fun
We have now had two incredible experiences at Jellystone Park, and are already excited to return. The focus on outdoor activities makes it an easy place to choose to bring our kids and pup. We want them to enjoy running around outside, exploring on the trail, making things with their hands, and enjoying time together. With Jellystone Parks all over the country, you'll be sure to find one exactly where you'd like to stay and play!