Kids Capsule Wardrobe
The kids have officially all gone back to school this week. Over the summer we live in bathing suits and towels, throwing on the occasional tee shirt and cutoffs for a barbecue or movie. Of course my kids all grew up like weeds these last few months, so to get ready for school we needed to reassemble their wardrobes.
The capsule wardrobe that I began using for myself last year was such a success, I decided to give it a try with my kids this school season. Because my boys both dress themselves every day, the idea of the kids capsule wardrobe is to assemble a strong set of cool, durable, comfortable basics that they can mix and match with infinite potential and personality, rather than simply having a ton of clothes around.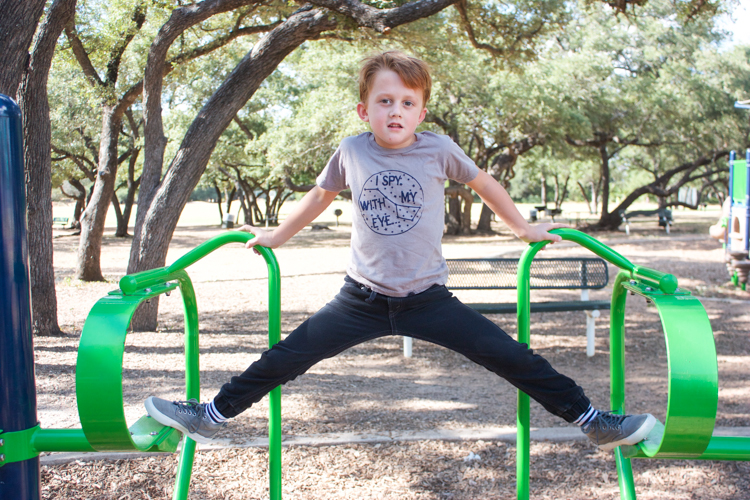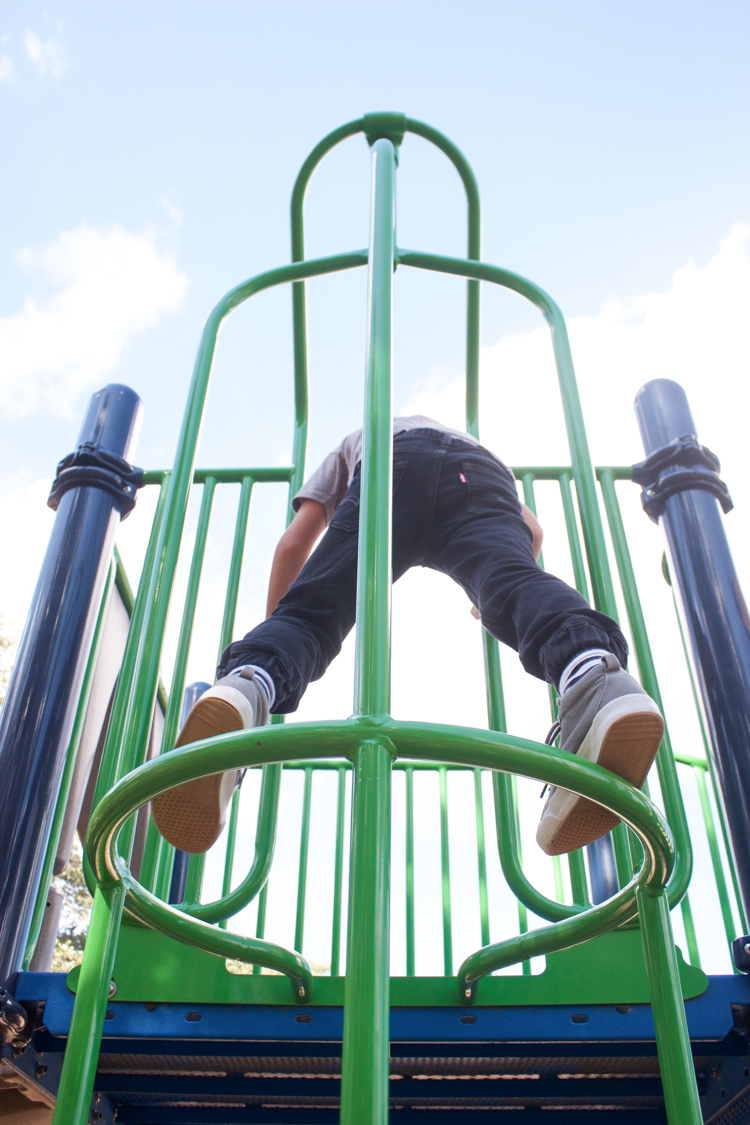 What do you already have that works?
To begin, I assessed what we already had on hand that fit well, was in great condition, and worked well with lots of combinations. I retired a few old tee shirts to the pajama drawer, and the pants with knee holes (that hadn't been cut off for the summer) got tossed.
It's still hot here, but with the kids inside all day in class, we thought a couple great pairs of pants that are comfortable and durable would be useful right away. I love the look of the elastic ankles, and Milo thinks they're cool, too. Paired with a graphic tee, fun socks, and his favorite boots, they make a fun, easy outfit.
Focus on high quality basics, and fill in the gaps.
I've always been a fan of great basic denim, too. All of a sudden Milo looks like a little All-American stud strutting around! They are hearty denim, so should hold up better to wear than some of the less durable pairs we've tried before, and I love the slim fit. Throw on a striped tee (this one is his all-time favorite because he thinks he looks like Where's Waldo! Ha!) and a pair of cool slip-ons, and he's good for his usual exploring, climbing, and playing.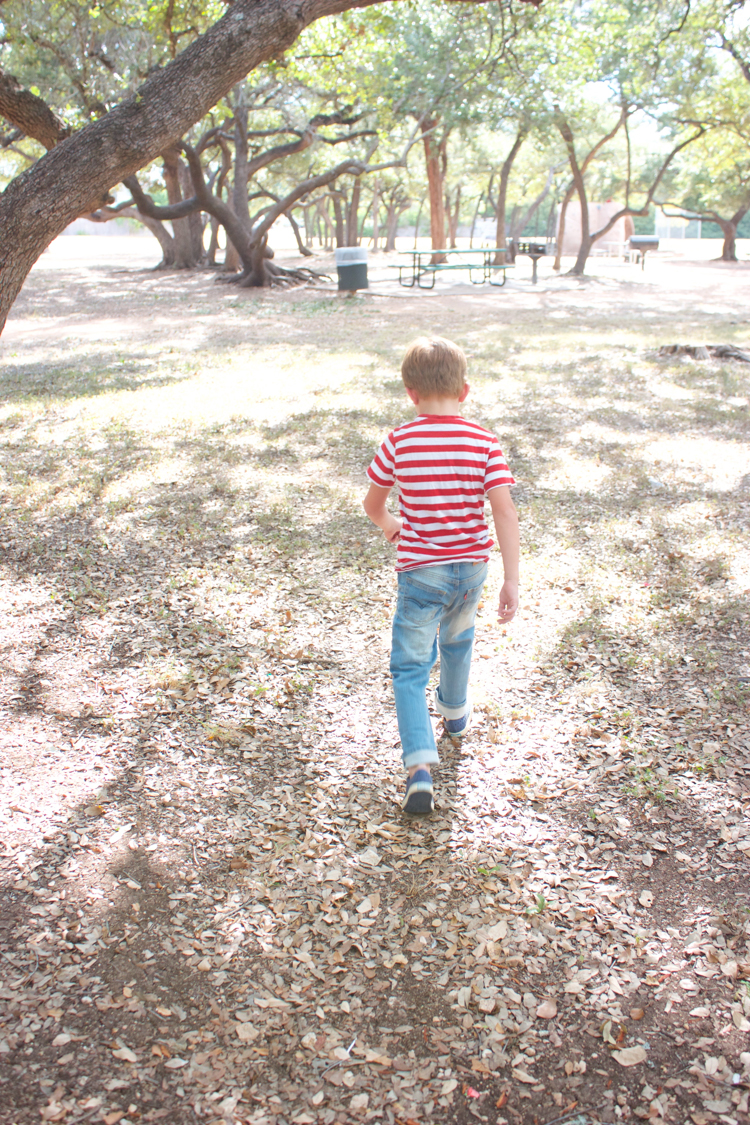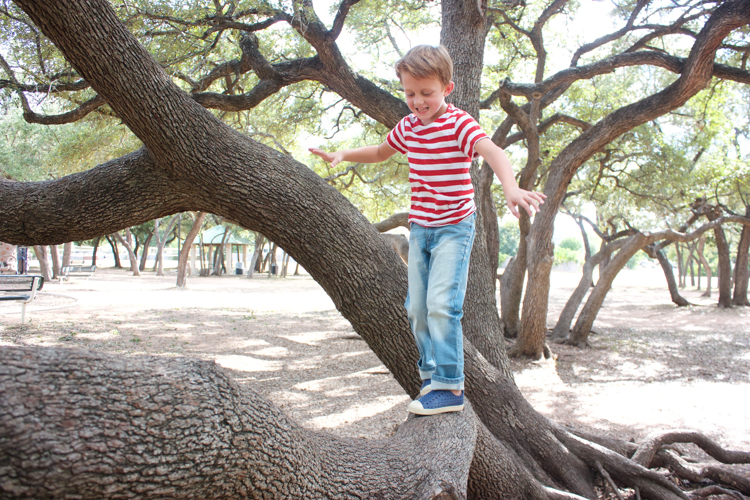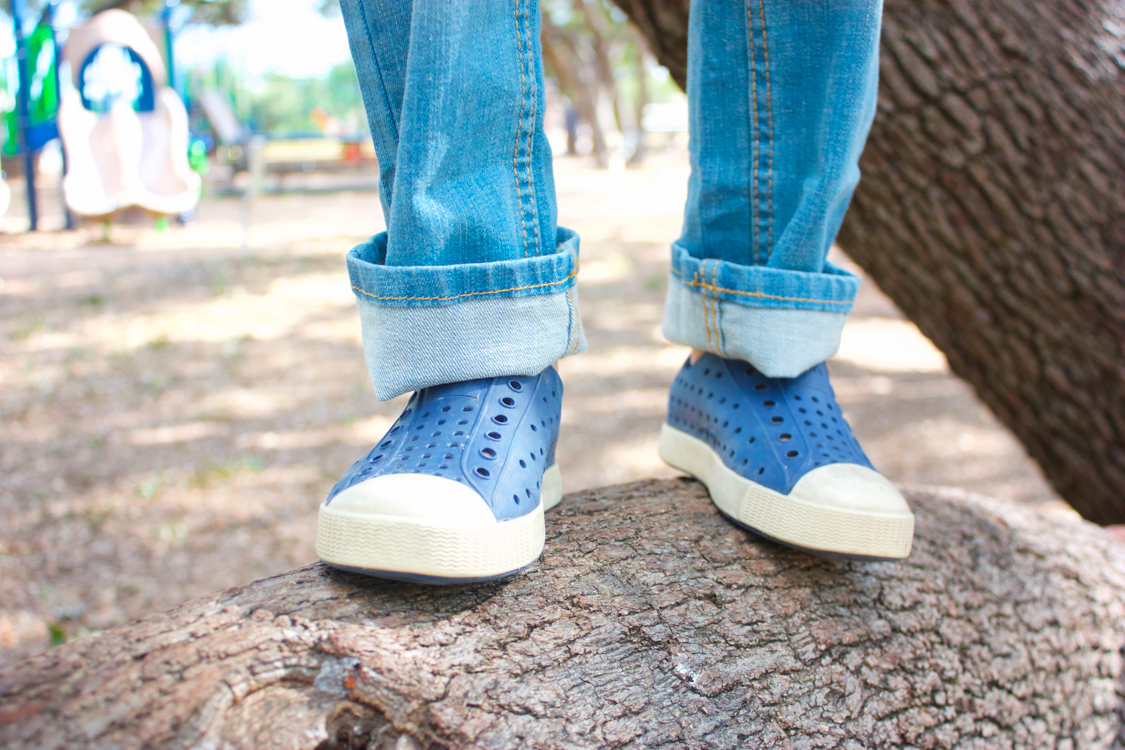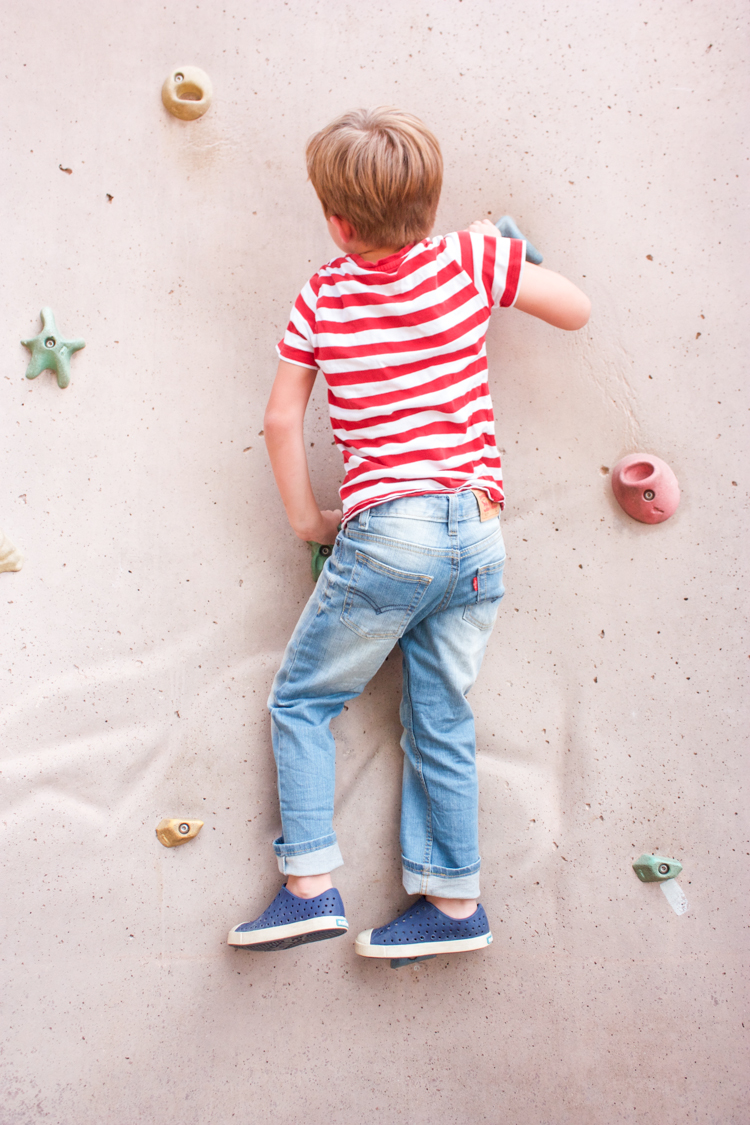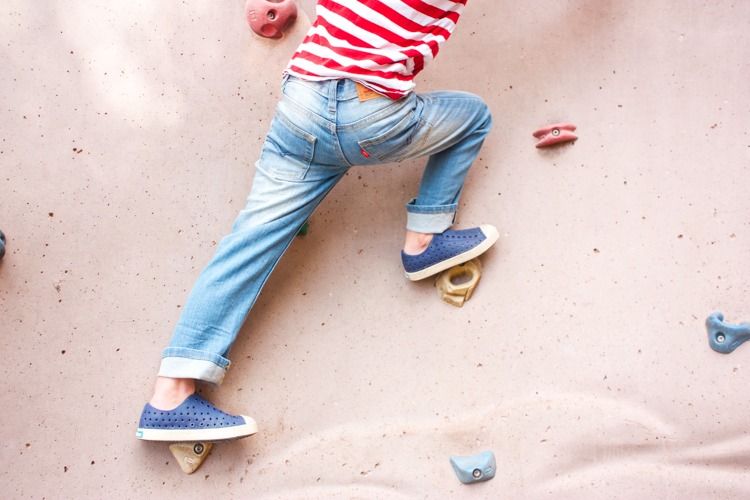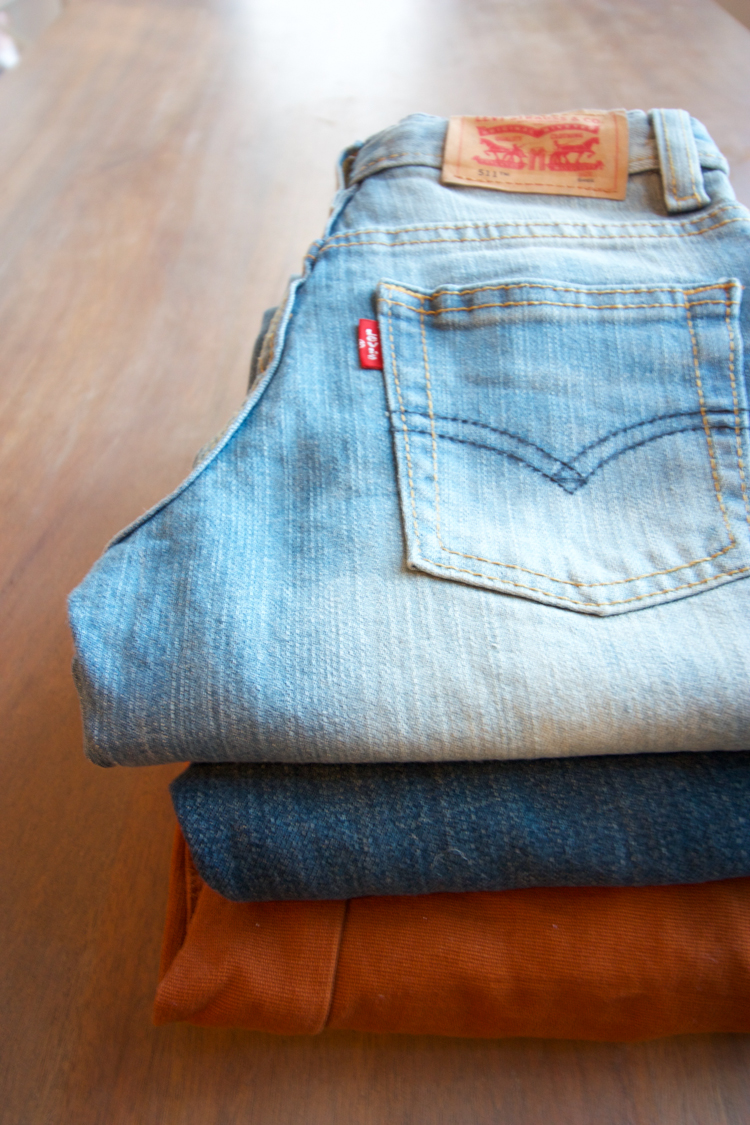 Decide on what quantity will work for your life.
Here's my recipe for a young kid's fall wardrobe:
4-5 graphic tees
3 striped tees
3 plain tees
2 long sleeved tees for layering
2 button-up shirts for layering
3 pairs of basic denim
3 pairs of knit denim or joggers
3 pairs of shorts
1 sweatshirt
1 jacket
1 pair tennis shoes
1 pair boots
1 pair boat shoes
1 pair slip on shoes
6 pairs fun striped socks
Of course, your kids may have a more sporty style where you'll want to include more sports apparel, or a preppier style where collared shirts will be king. The main principle is to keep the quantity limited and the quality high and the potential endless by including lots of great basics so that you can let the kids express their own style, while having them still look great. Keep it simple and the outfits will feel even more abundant than they do with a huge selection of rarely used clothes. If you love everything in their drawers, the ways they put everything together will be great.
For a little girl I would replace half of the tee shirts with rompers, and half of the denim with skirts, as I will for Plum.
Also, specialty clothes for specific activities aren't included, and undies and pjs are separate.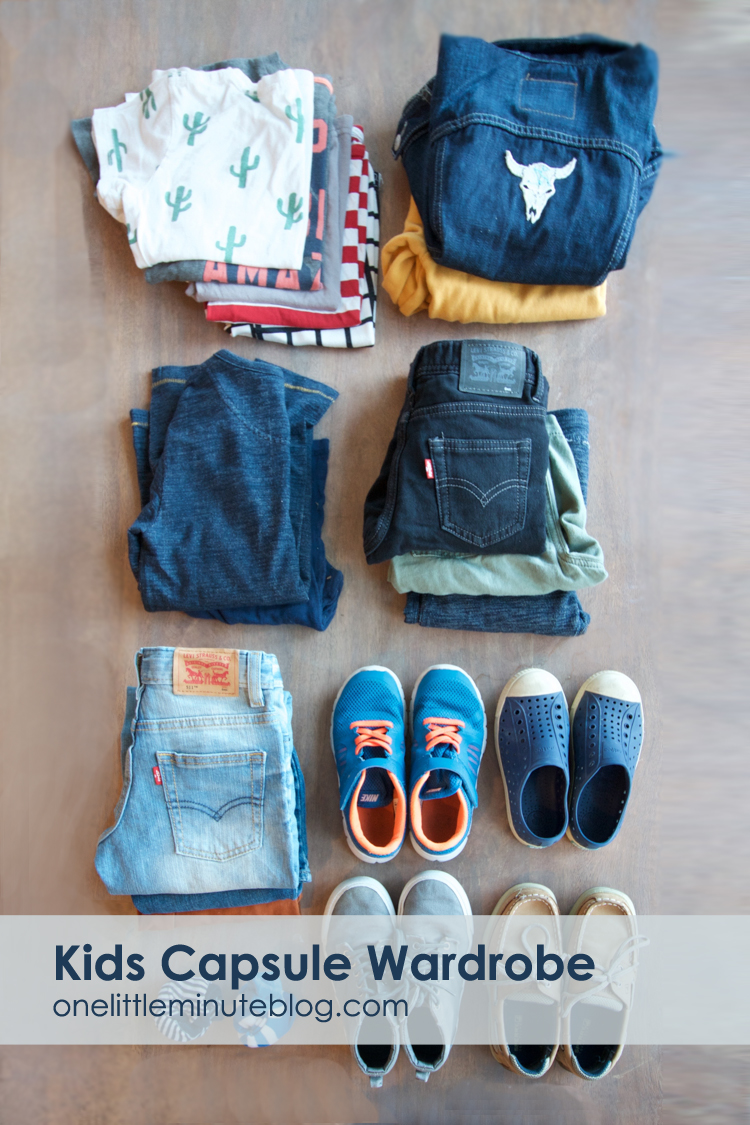 Once the weather gets cooler, layers will become necessity. I love my own selection of button-up chambray shirts, and it's pretty awesome to have one for the kids to throw into his outfits, too. He can throw it on as a lightweight jacket, wear it as a stand alone shirt, or layer it under a sweater. I kind of love how he put it together with his shorts and boots for our trip to the ice cream shack.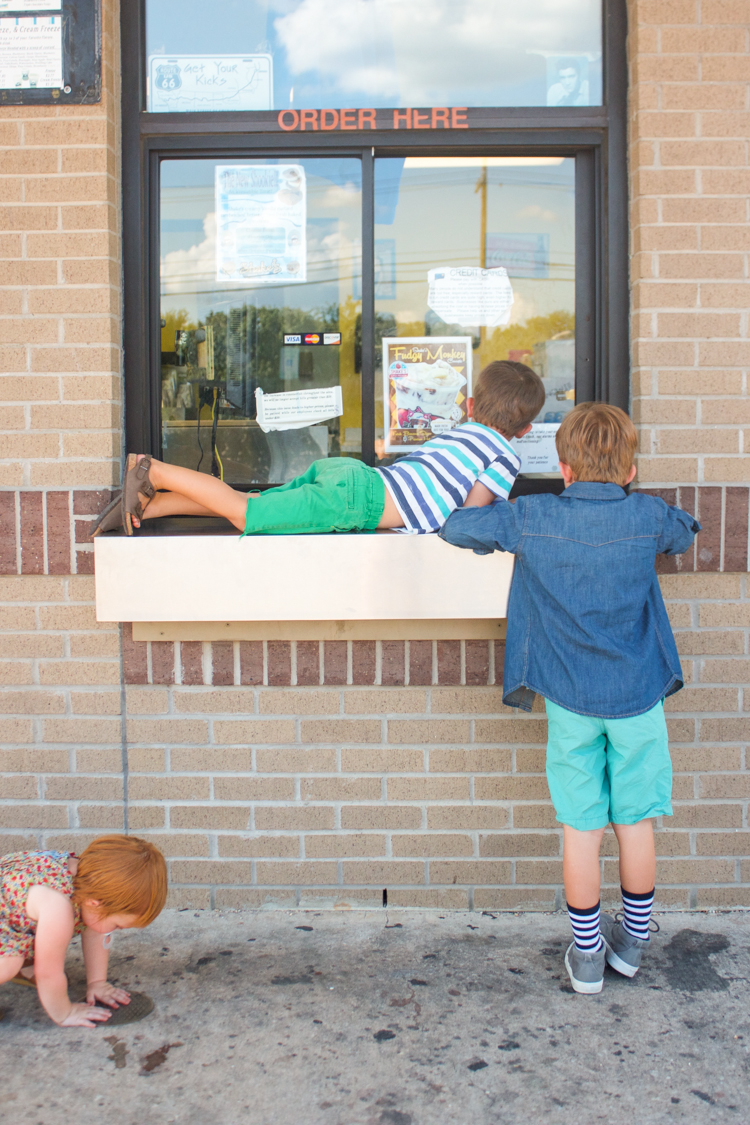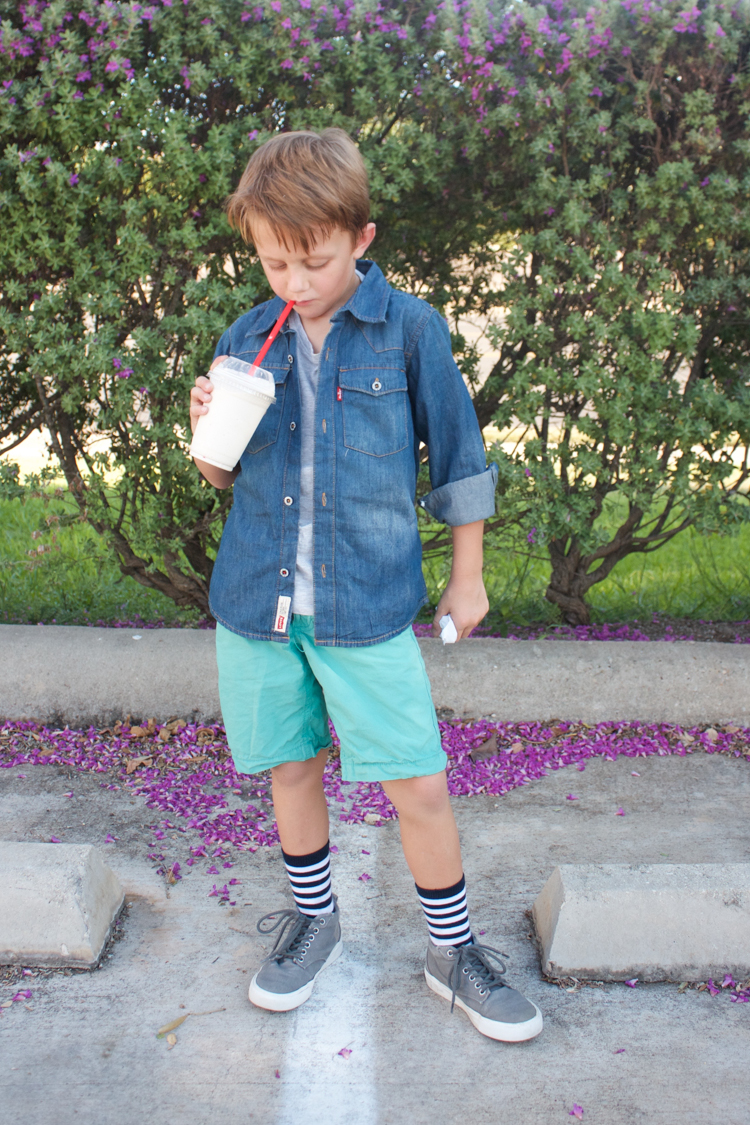 I couldn't help but stitch this great western patch hand made by one of our friends onto his jacket. This is Austin, Texas after all.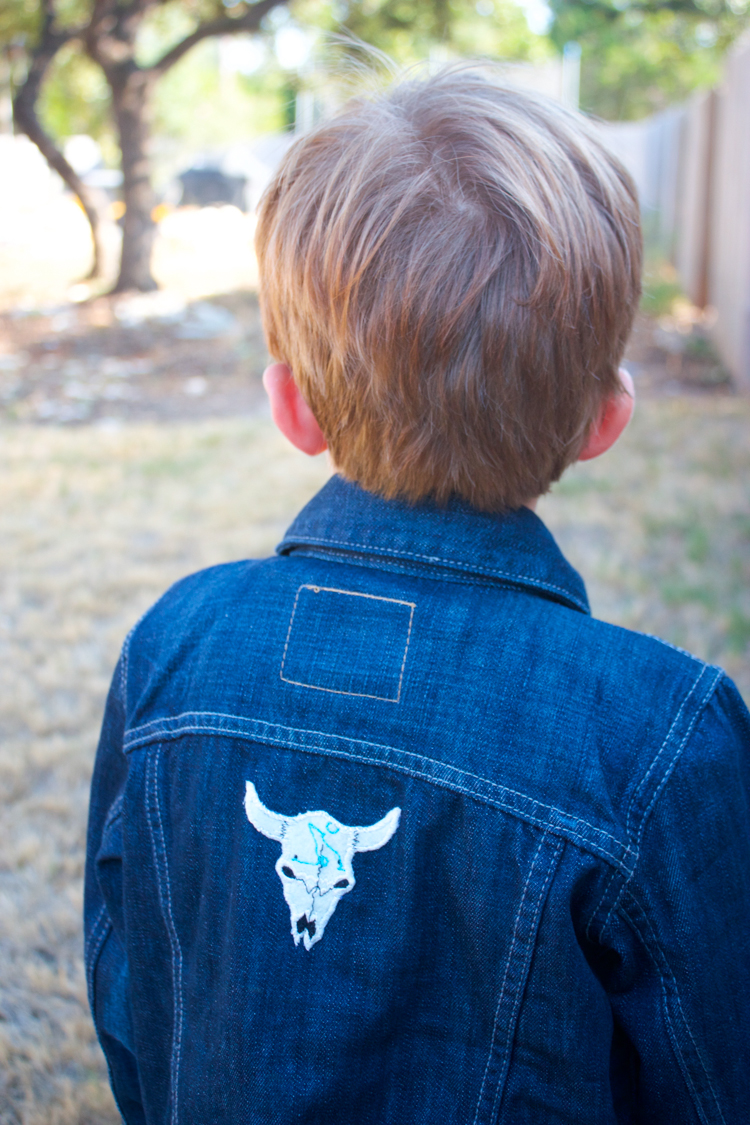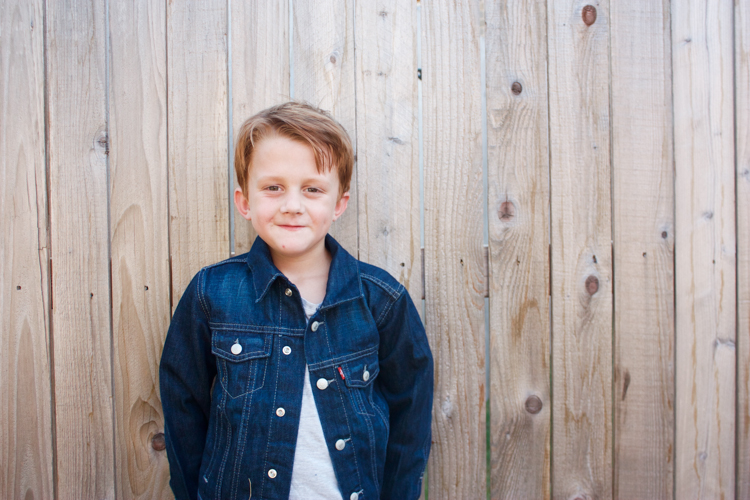 I'm looking forward to this capsule wardrobe making for some easy mornings getting this kid off to school looking like his happy, silly, wonderful self.