This is Dave's big week! The end of Law School as we know it. We're trying to forget for a few days that the BAR review course begins next week and he'll be just as busy as before…today he's mine:)
His parents arrived last night, and my dad will be in tonight. It's so fun to have family join us for the celebration. For those who can't actually be here, I created a little letterpress twist on the traditional graduation announcement to send. It was a fun project, and I love the whole process.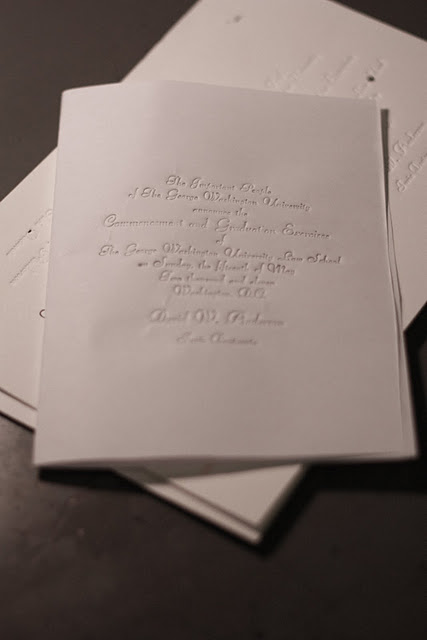 The entire announcement was hand set in type. For the front of the announcement, I used a tiny typeface and stuck pretty much to the typical, formal wording…except for the beginning where it usually lists all of the faculty and dean, etc. I simply said "The important people…"
My first test print looked good. Somehow I luck out on the alignment and barely ever have to change much.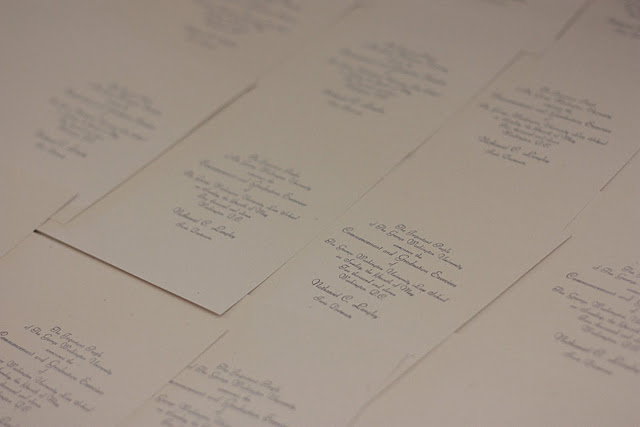 After printing Dave's 30, I switched only the name and printed 30 more for a good friend who is also gratuation from GW Law. It was nice to make good use of my 2 hours of type setting!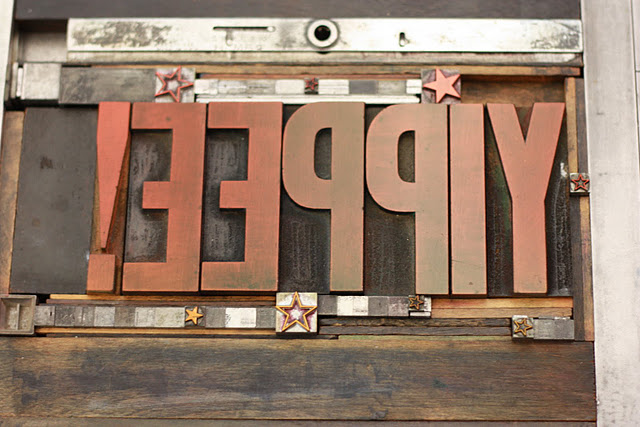 The inside of the card is where it got fun! I used huge 3″ wood type to set this "YIPPEE!" After setting it all, I discovered some cool metal stars in the ornaments drawer and decided to add them for excitement. It was a little bit of a jigsaw puzzle to build out around all the different sizes, but turned out fantastic.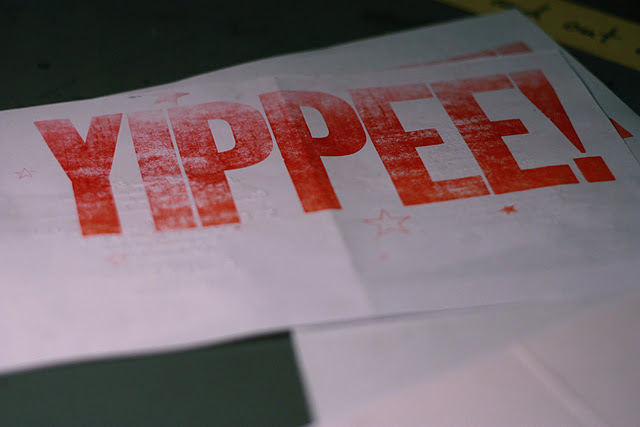 The first print of the inside…made me smile!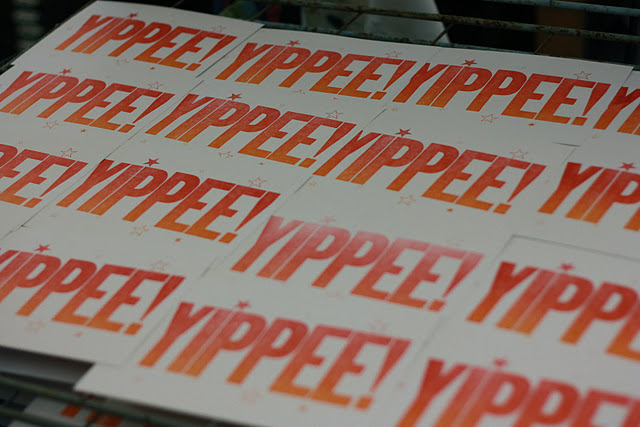 For even more fun, I inked the rollers on the press in two colors and only let them mix briefly, so the printed cards ended up with a color fading from red to orange…very festive, wouldn't you say?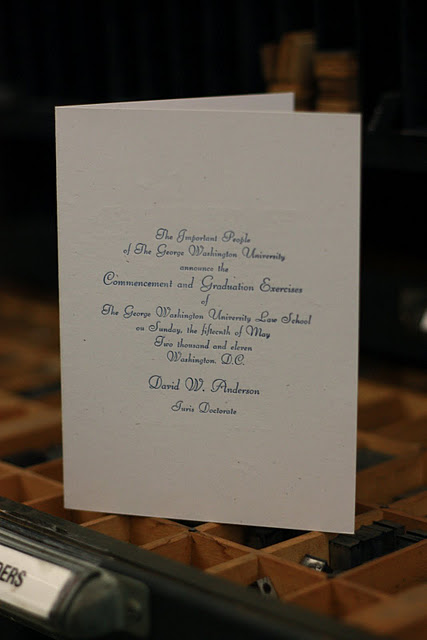 The finished front.
(Even though I checked it and re-checked it, I ended up with 3 minor typos…a 'c' for an 'e', an upside down 'n' and a period for a comma. Adds character, right?)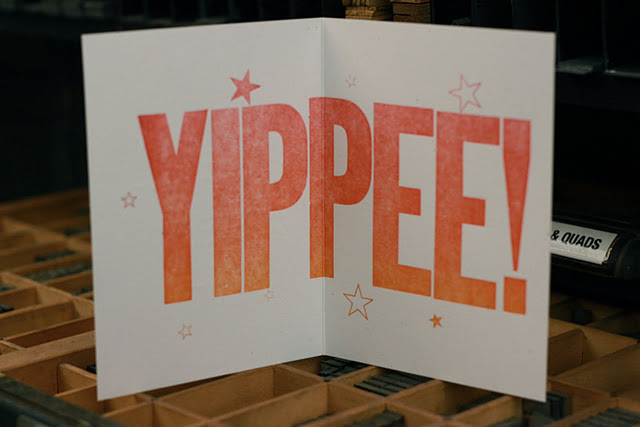 The finished inside. No typos here!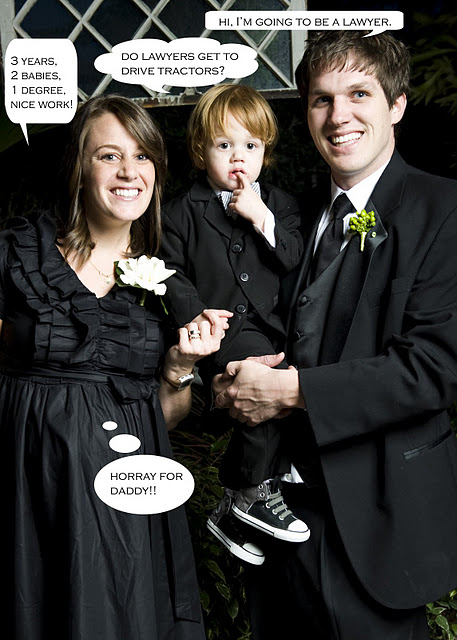 I also inserted a family photo taken at
Sarah's wedding
. Of course, to keep it light and celebratory, I added some appropriate word bubbles (and a thought bubble for Eliot).
So, in two days, I will no longer be the wife of a Law student.
YIPPEE!