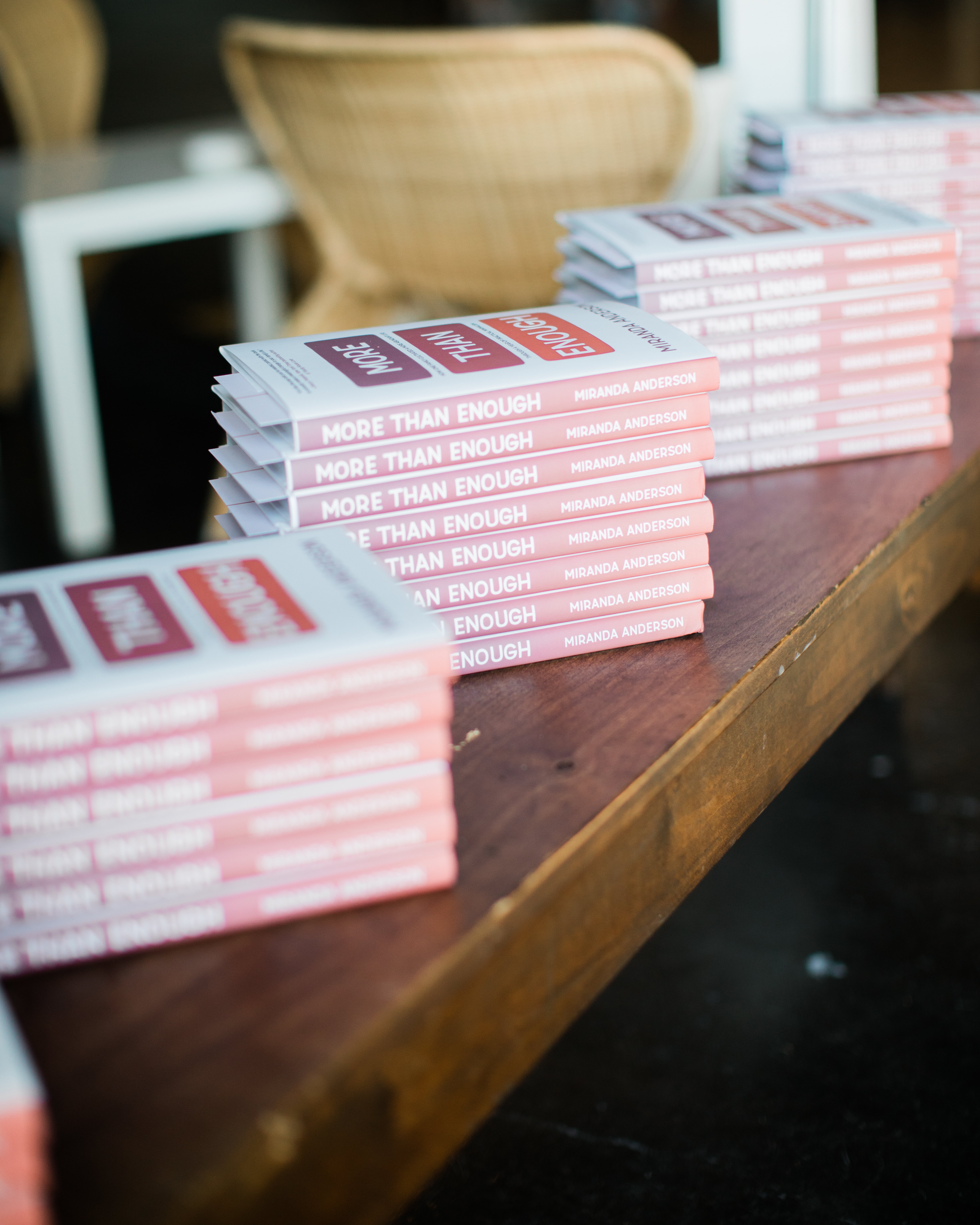 Leading up to the official book launch of More Than Enough, I hosted two big, wonderful launch parties. They were similar in a lot of ways, but both had unique venues and vibes. I shared all about the first party in Austin, Texas on this post. Today, I want to share the details of the launch party in Orem, Utah.
All photos by Billow and Mull Photography who was lovely, detail oriented, and wonderful. I highly recommend her if you're in Utah and need an event photographer. Planning and Event Design by Gatherist.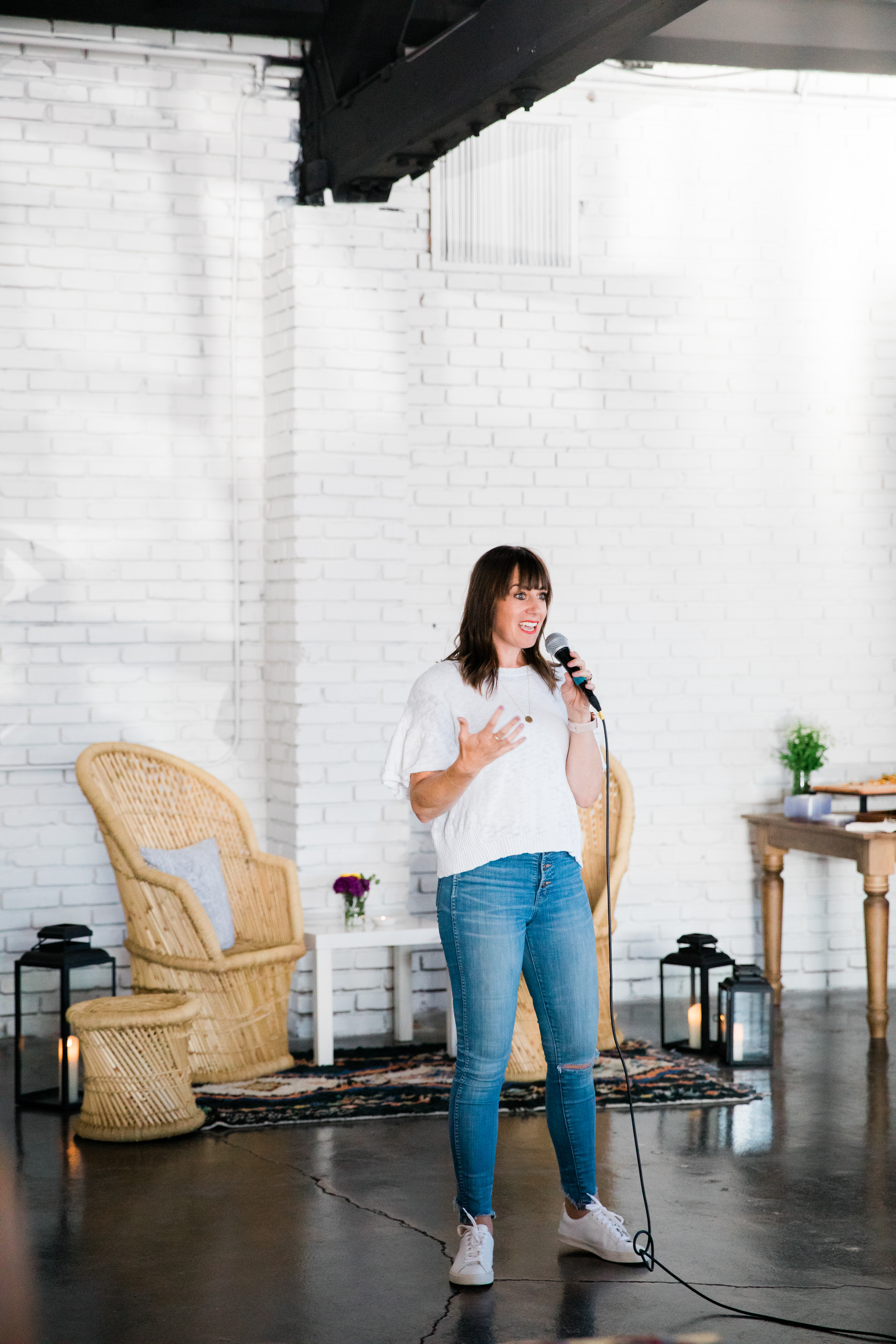 Location: Statehouse Venue
I grew up in Salt Lake City, Utah, but when it came to choosing a venue for the party, I started to look a little further south. Orem is the perfect central location for friends who live in the Provo area as well as friends in South Salt Lake and everywhere in between.
Statehouse Venue is an incredible modern industrial building located right off of State Street, which makes is super easy to find and get to. My friend Emily Frame recently bought and renovated the space and rents it for all types of events: weddings, showers, parties, workshops, pop-up shops, and basically anything else you can think of!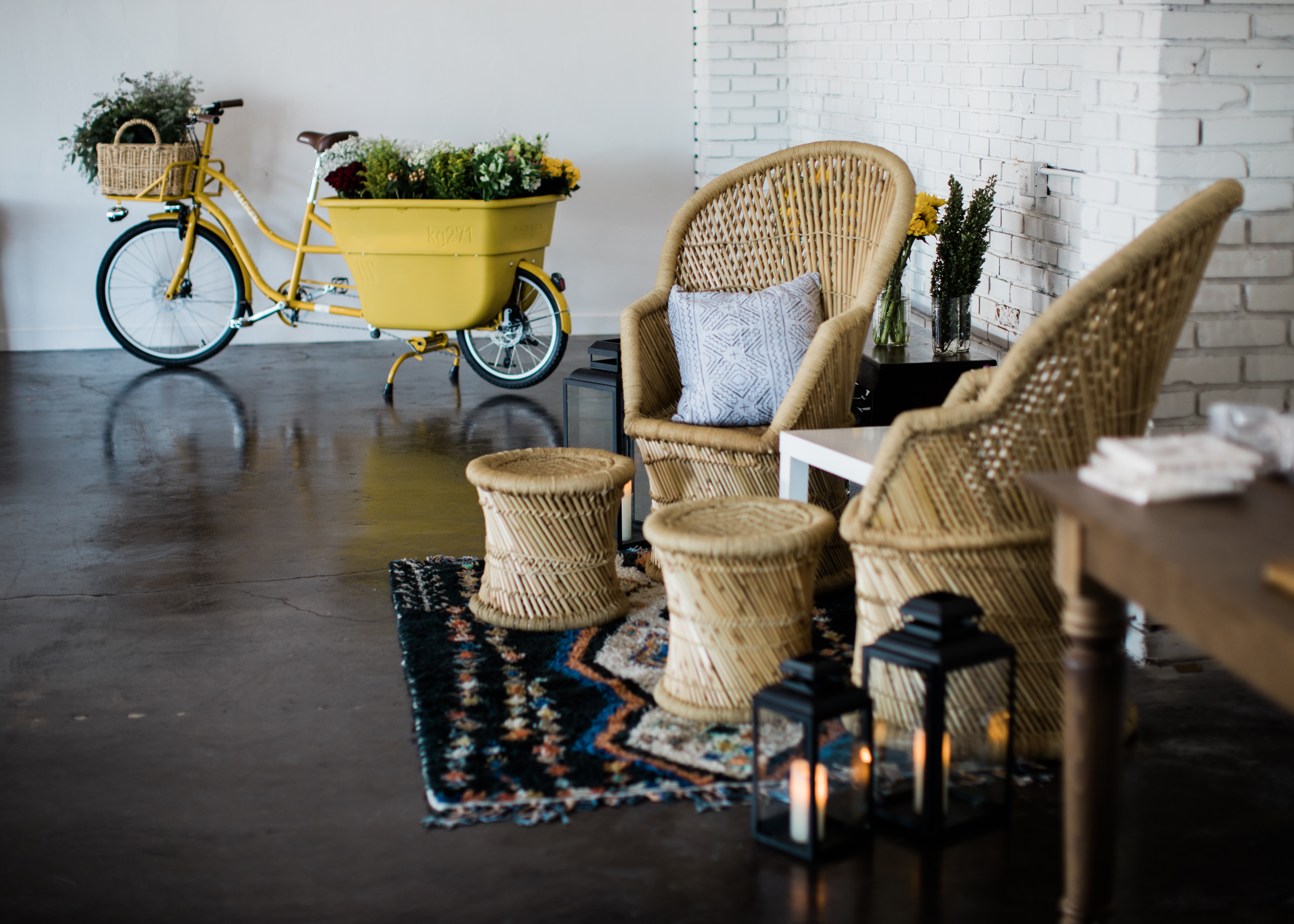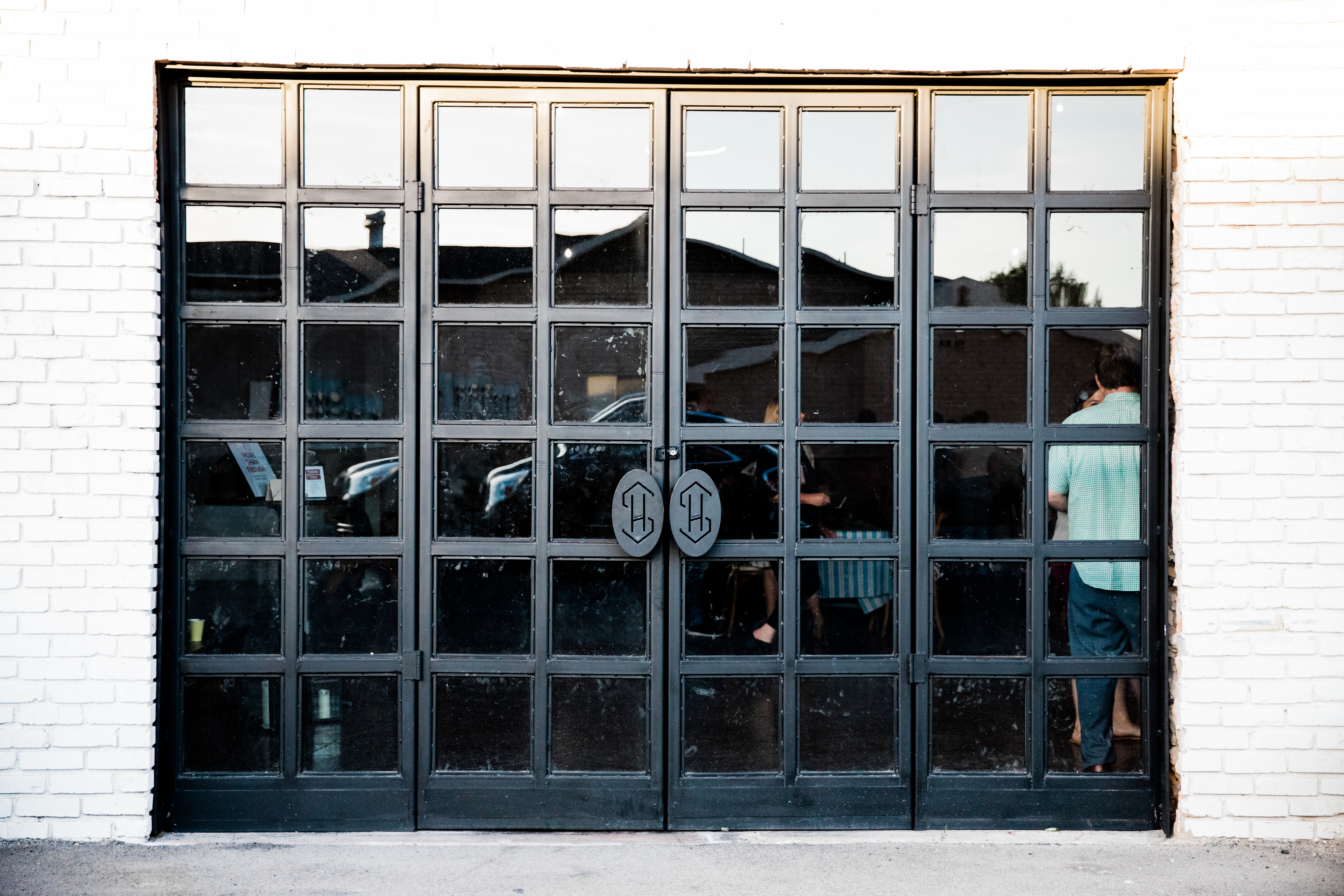 We loved the clean, white brick walls as a backdrop for the event.The sealed concrete floors are perfect for large groups, or adding small conversation areas with rugs like we did around the space. And huge windows allow a ton of natural light, which makes any daytime event feel open and light.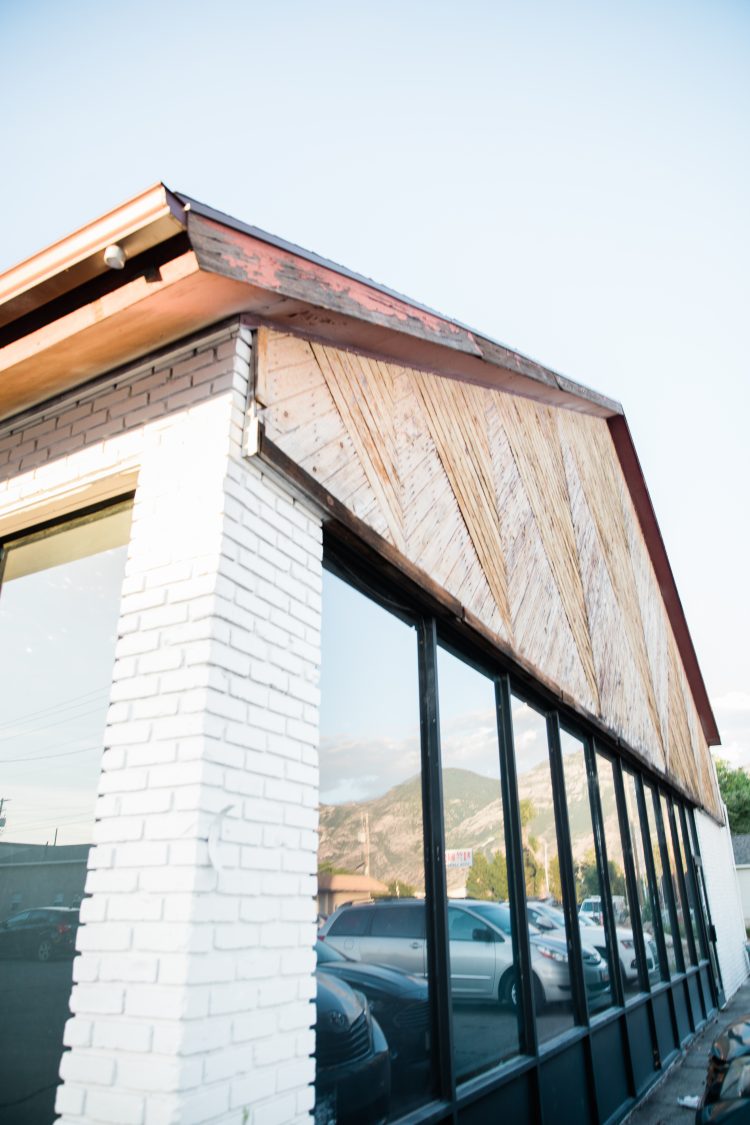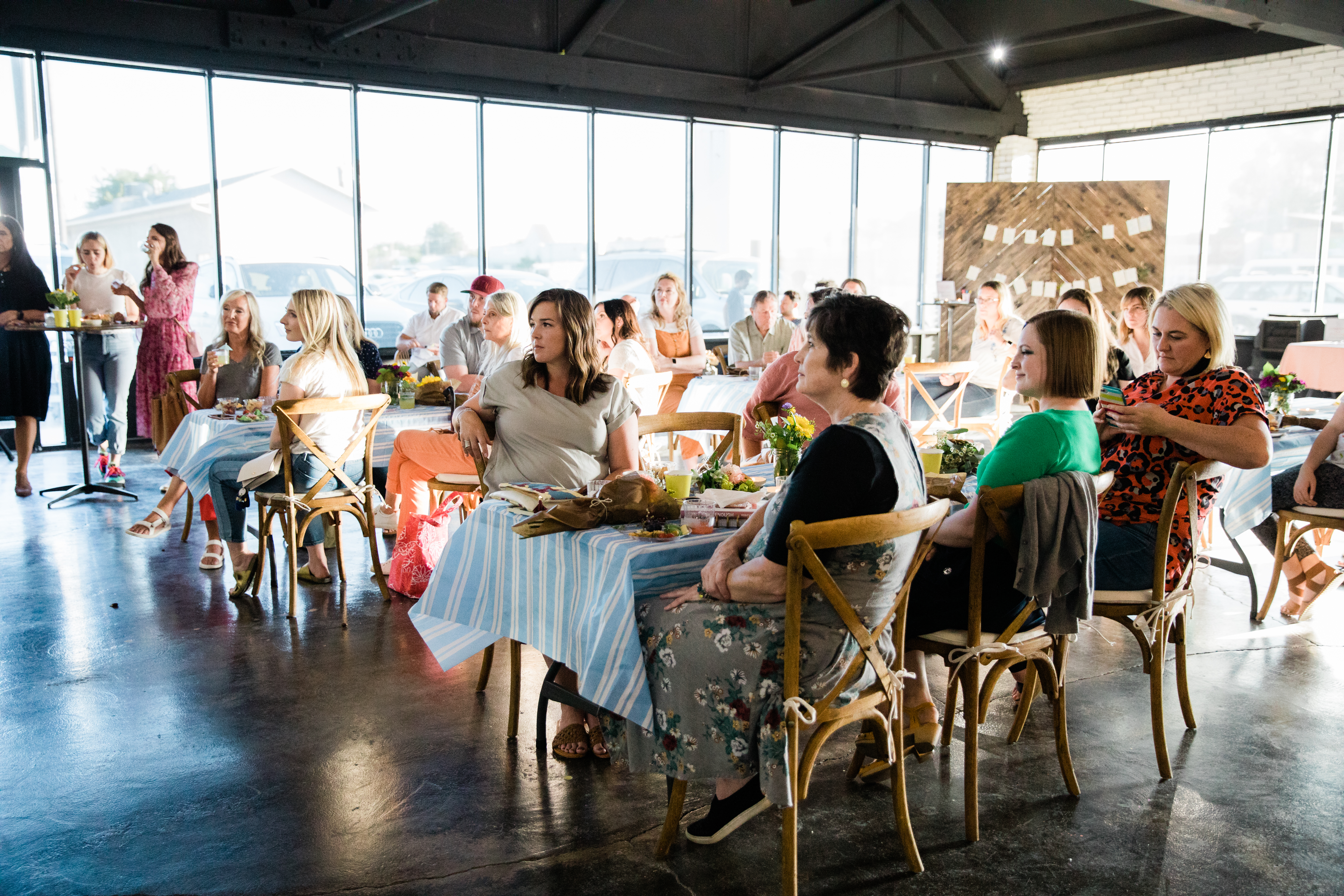 While the venue boasts two break-out rooms, a loft, a huge central area, two bathrooms, a functional caterers kitchen, and a bride's room, we were able to create the cozy event we hoped for with around 60 people gathered in the main area, with a small bar beneath the loft.
The open format of the venue makes it super versatile, and we were able to fill it beautifully with lots of tables, chairs, conversation areas, and activities throughout.
Emily and her staff were easy to work with, and I highly recommend Statehouse for your next party, meeting, workshop or event!
Food and Drinks: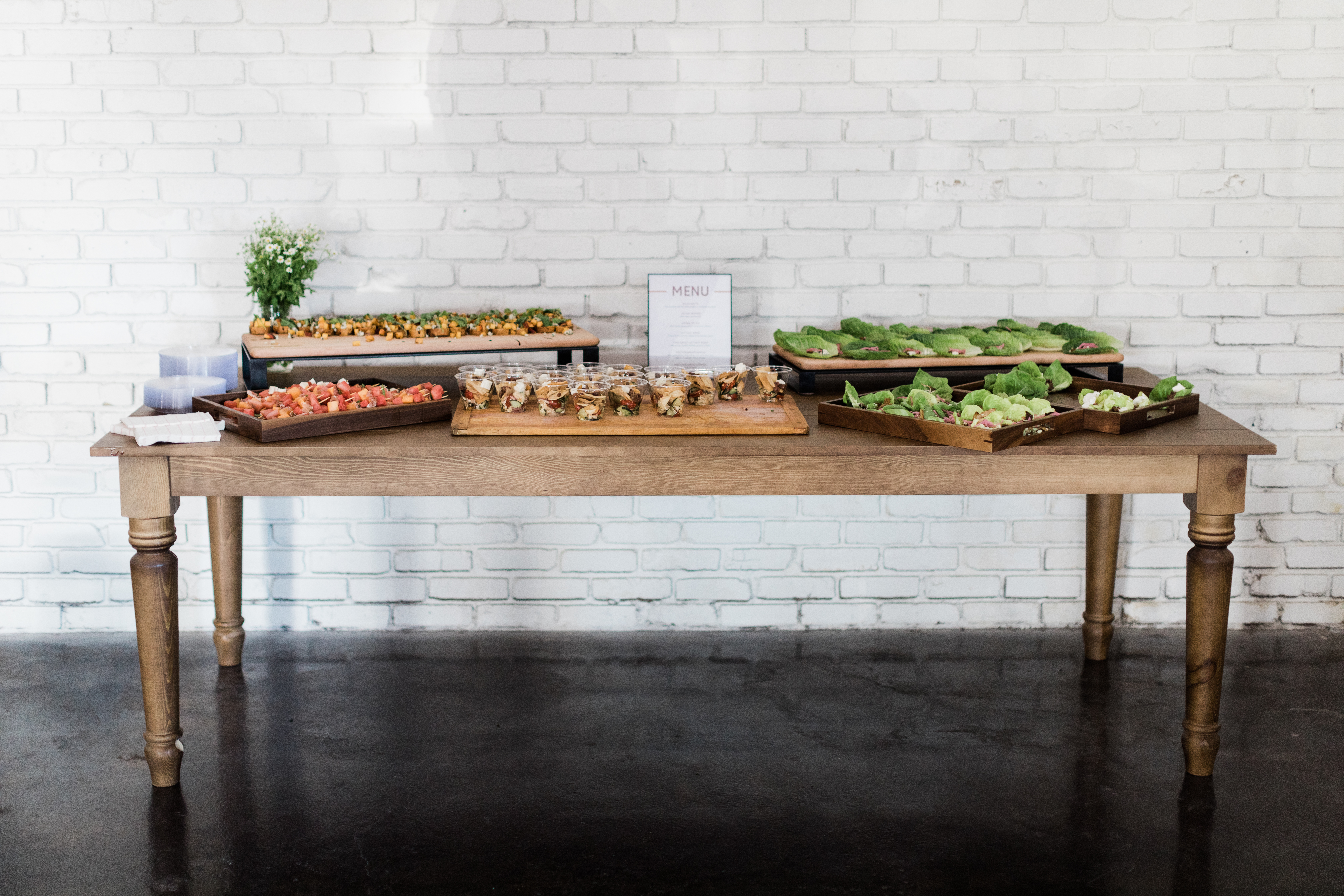 Statehouse Venue allows any type of outside catering, so we had our pick of food for this event. I wanted to keep the picnic-feel even though the event was inside. Emily of Gatherist reached out to the chef at Block Restaurant in Provo.
They were able to create a beautiful menu of hand-held heavy appetizers and deliver them to be assembled on-site. My older sister, who is a party-planning extraordinaire created the jaw-dropping cheese and charcuterie grazing board.
I also recruited the help of my little sister and her friend to mix custom mocktails. We had a fresh strawberry, rosemary lemonade and a mint lime ginger ale. Both delicious and refreshing.
The fun paper goods including French-striped tablecloths, drink umbrellas, and ombre water cups all came from Oh Happy Day party shop.
The Plan: Experience
It was really important to me that this party felt like an experience and was memorable and impactful for those who came. One way we achieved that whimsy was with a few, unexpected, delightful activities.
Melissa Esplin is one of my favorite people, and the most talented calligrapher I know. I was so excited when she agreed to come hand-letter the luggage tag inserts for the launch party. Her lettering is art, and it was such a treat for people to have custom pieces for everyone.
She is the founder of calligraphy.org and also teaches regular calligraphy classes in Utah. Check them out!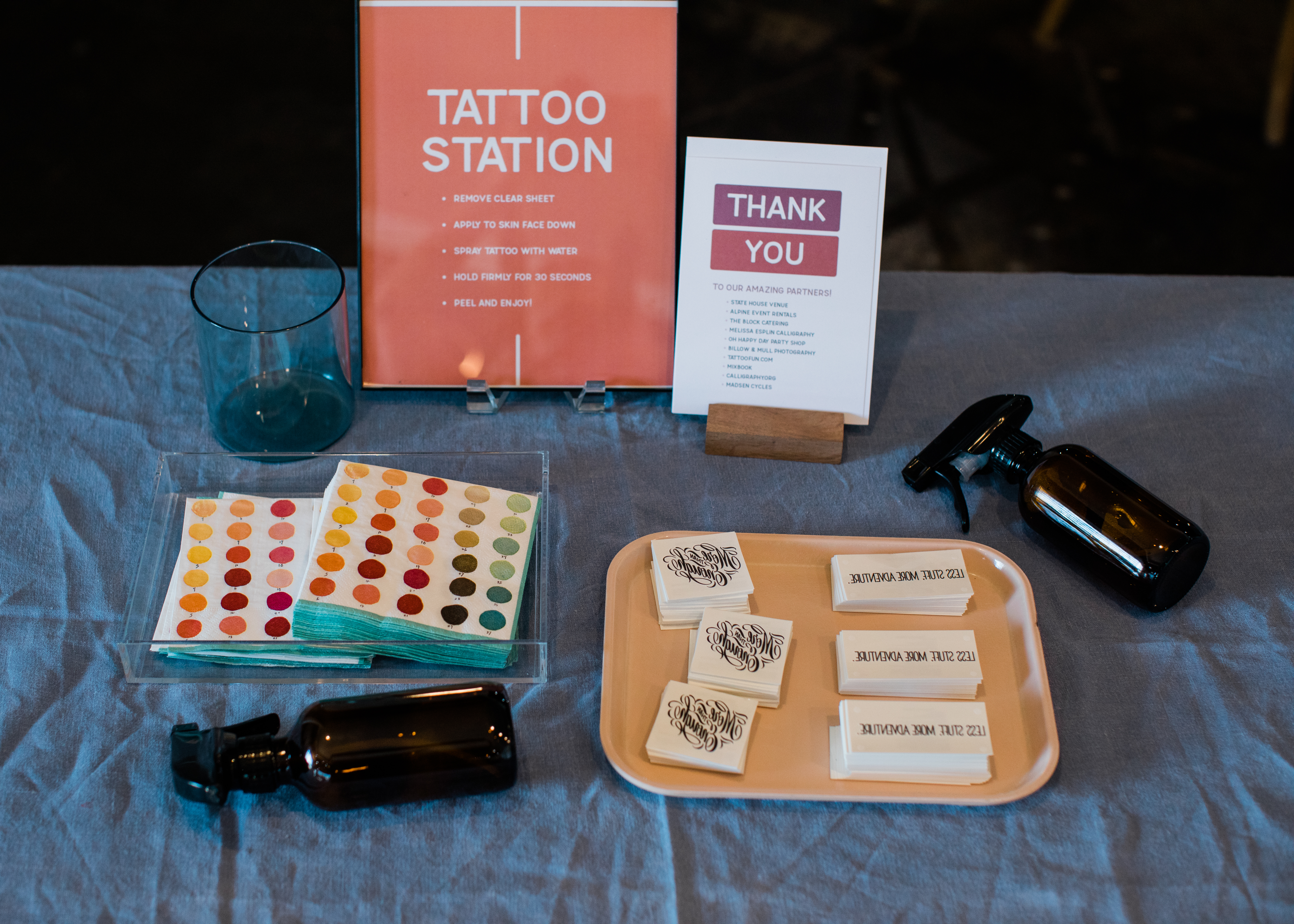 The temporary tattoos were one of my favorite parts of the first launch party, and I loved bringing them back for Utah. These designs were both custom created by Melissa Esplin, and printed by tattoofun.org.
I was super impressed with the quality and fast turn-around of the tattoos. They go on easily and last for a full 7-10 days, easily. (More on kids that don't bathe daily, ahem, like mine.) I love that I have a pile leftover from the parties to share at book signings and parties for the next little while.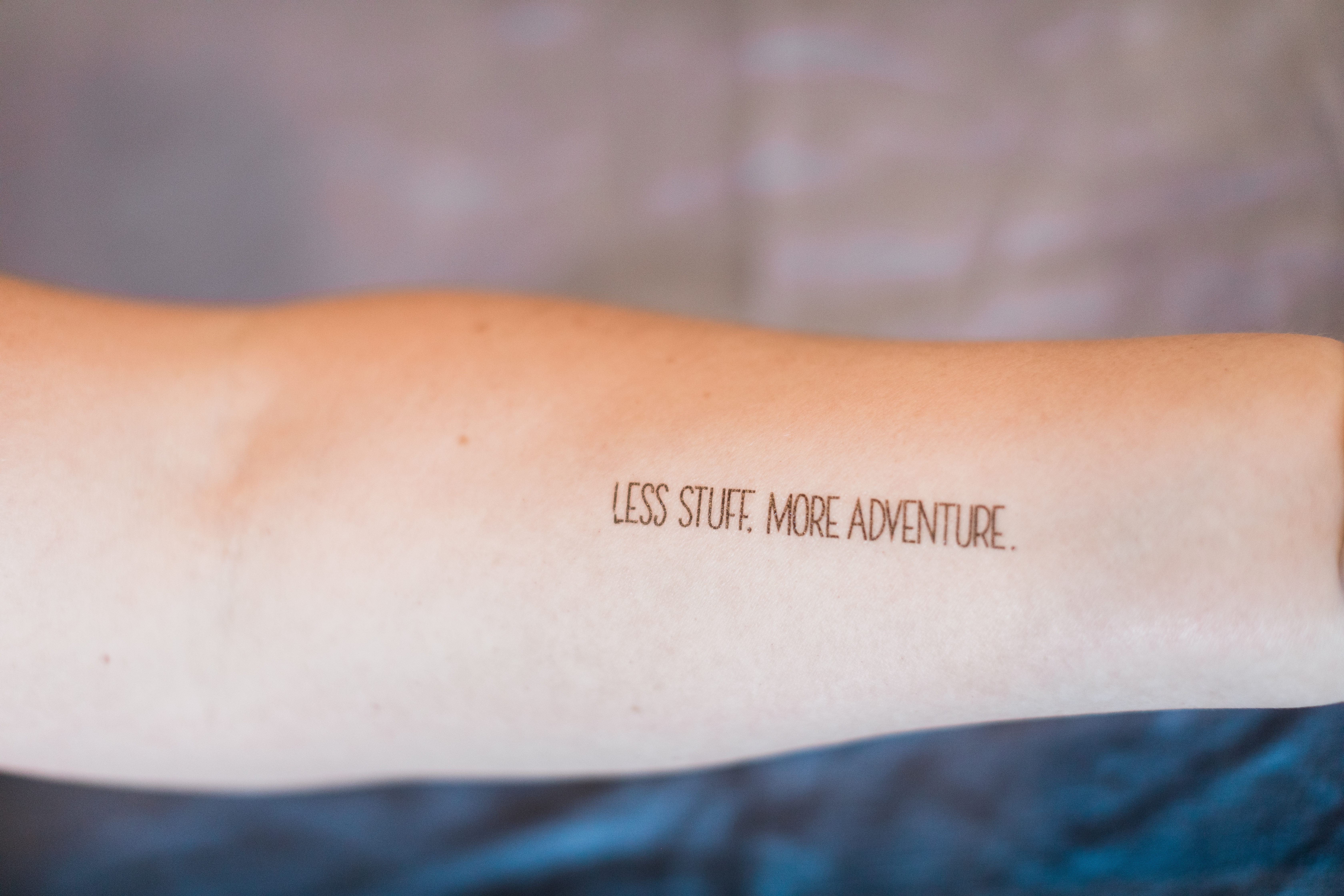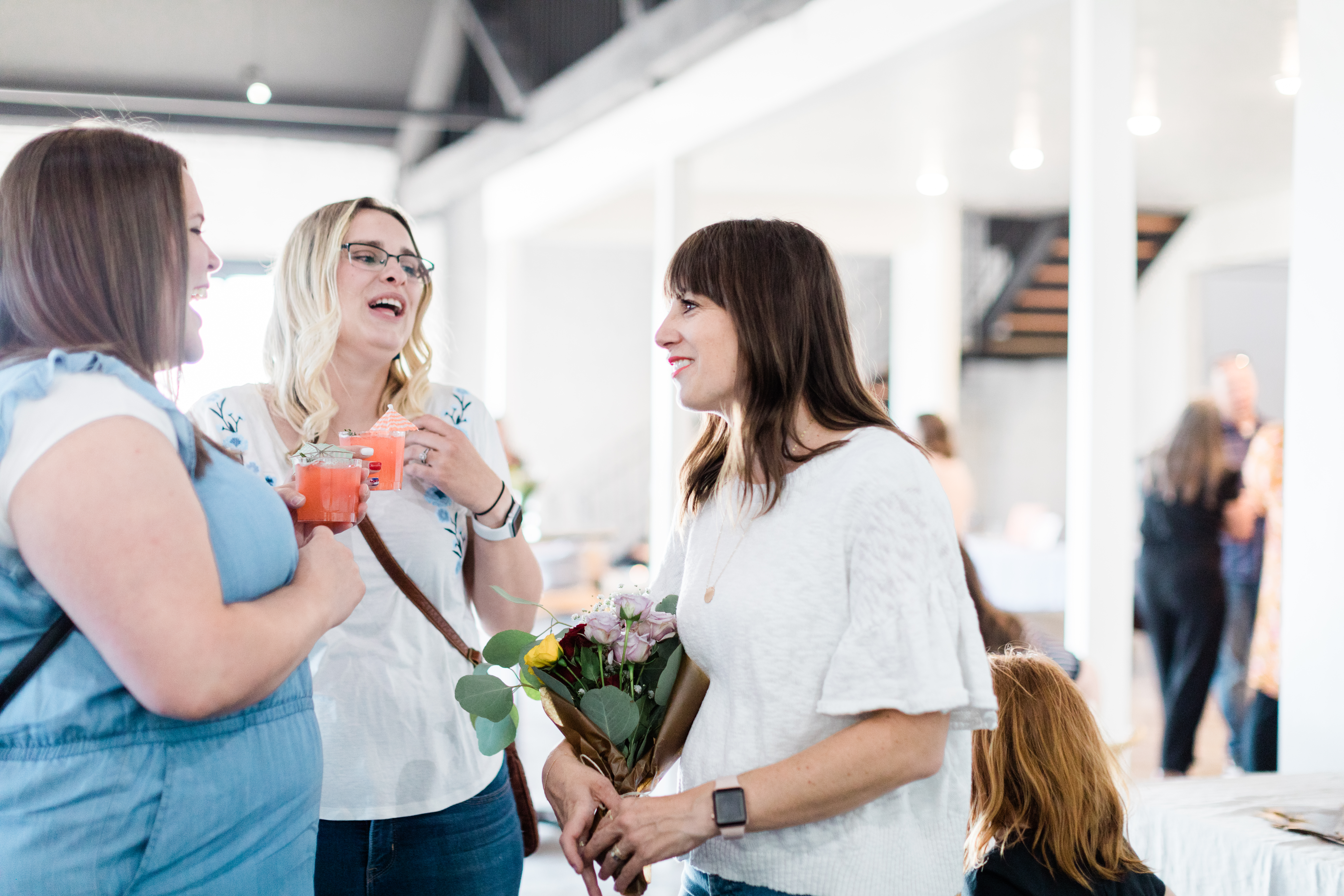 I don't know where I first saw this idea, but as soon as I did I fell for it. I love fresh cut flowers and buy flowers with my weekly groceries to put around my house. One of the stories (that was actually edited out of the book) talked about how I use fresh bouquets as consumable, interchangeable décor throughout my house rather than having a lot of knick-knacks around.
It felt fun to invite attendees to pick a few favorite stems of flowers to wrap up and take home to add a little sunshine to their home.
We set the station up inside the back of the brand-new yellow Madsen Bicycle, which of course added to the charm and delight of the situation. Our family has loved our Madsen for years, and it was amazing to include the bikes in these parties.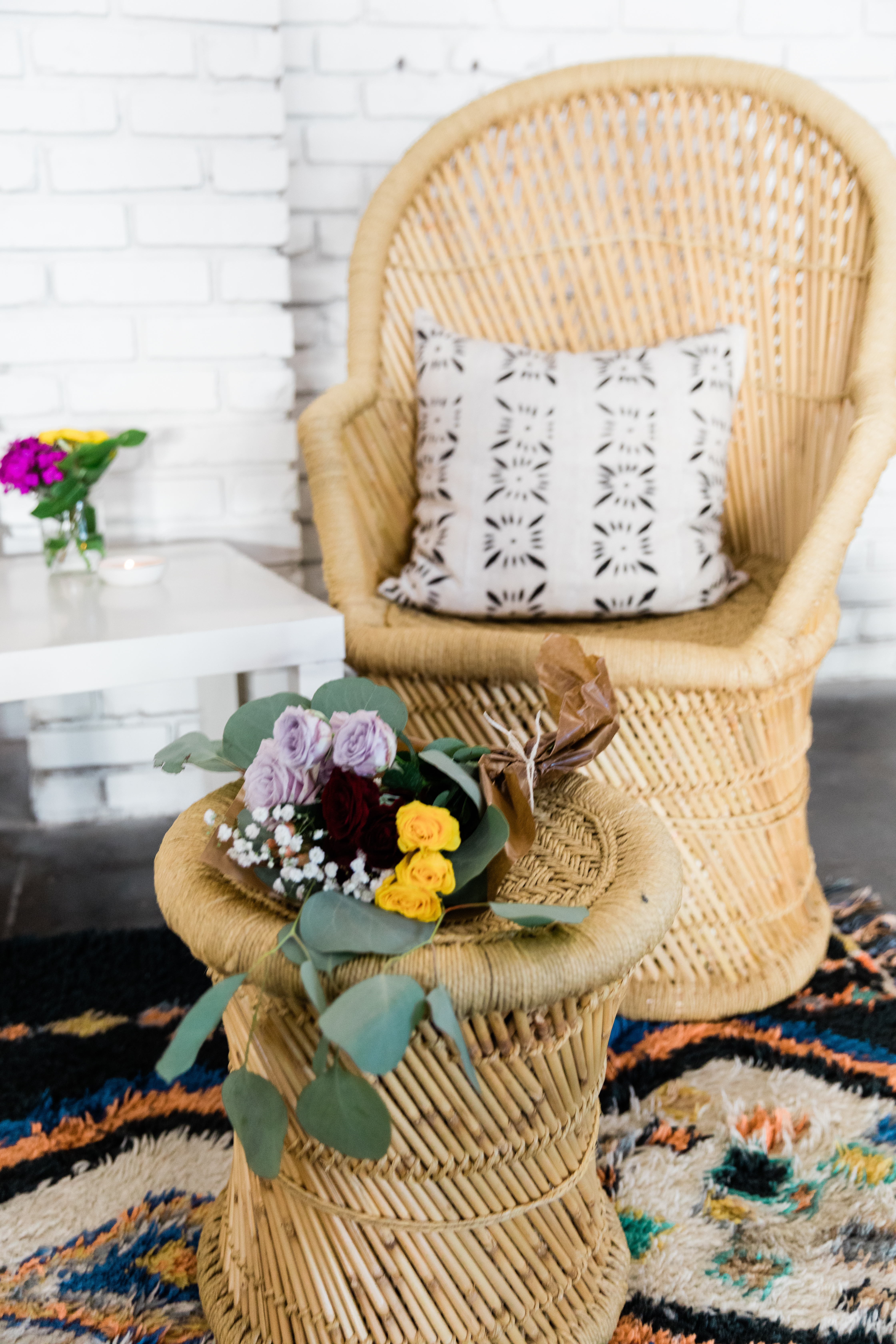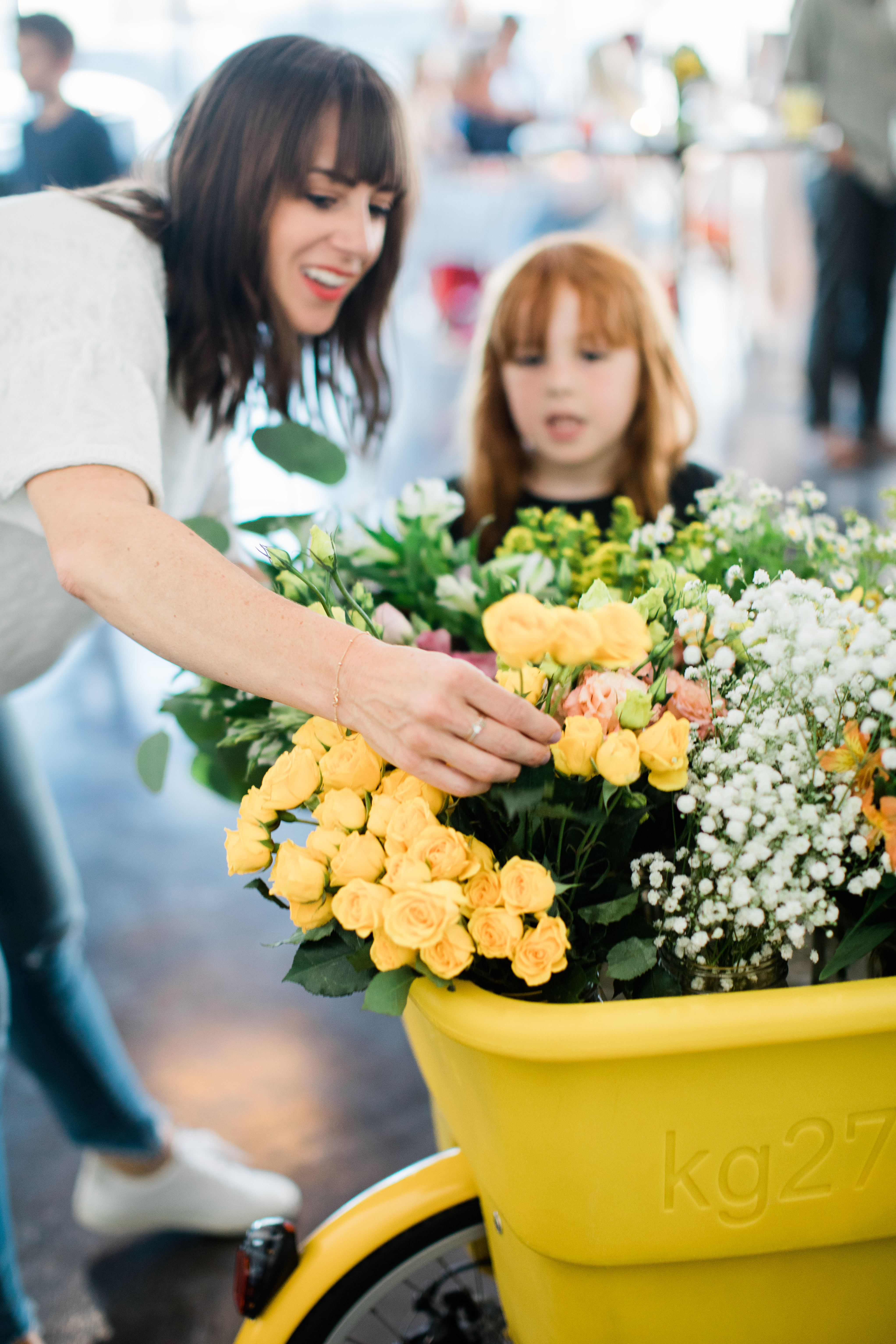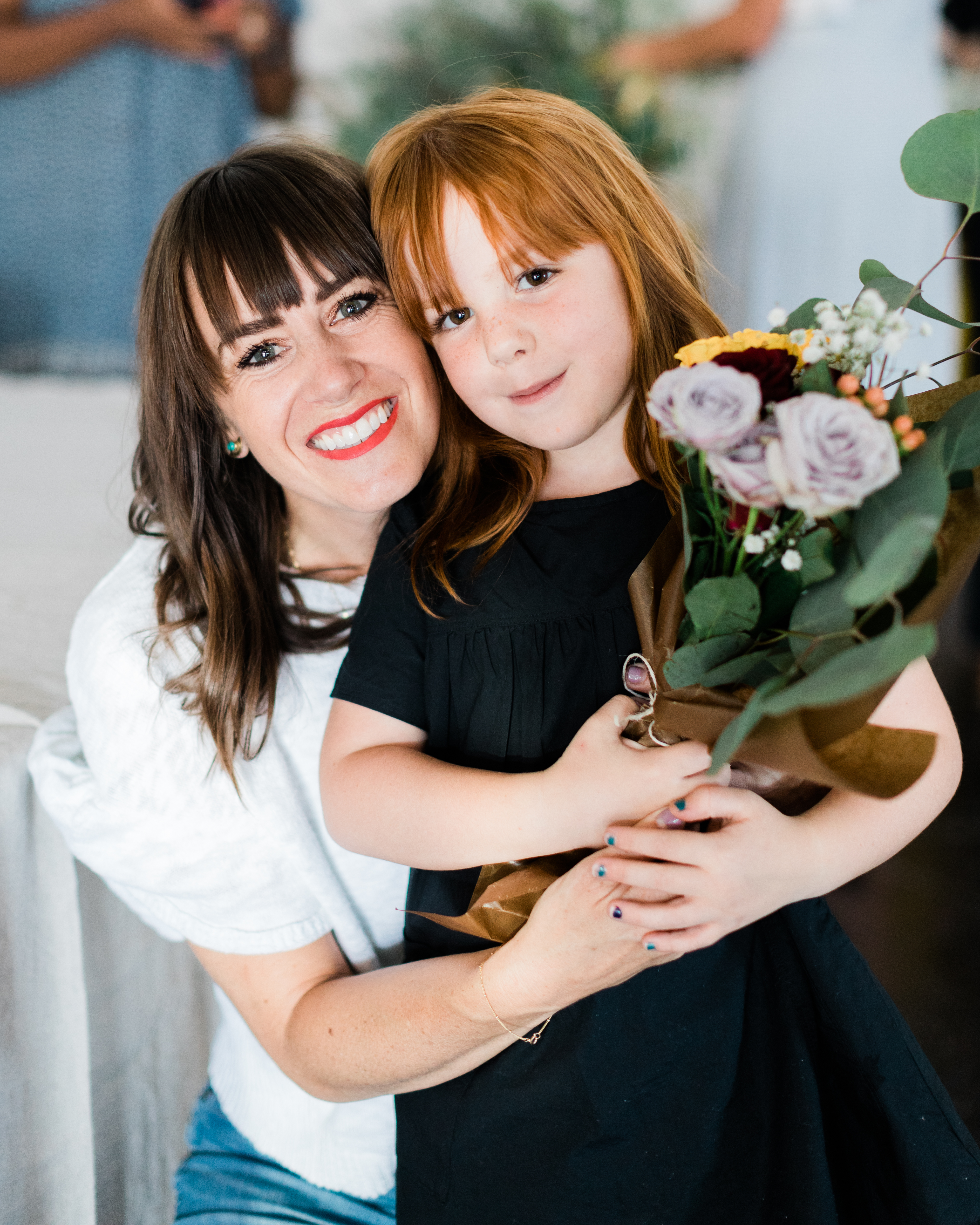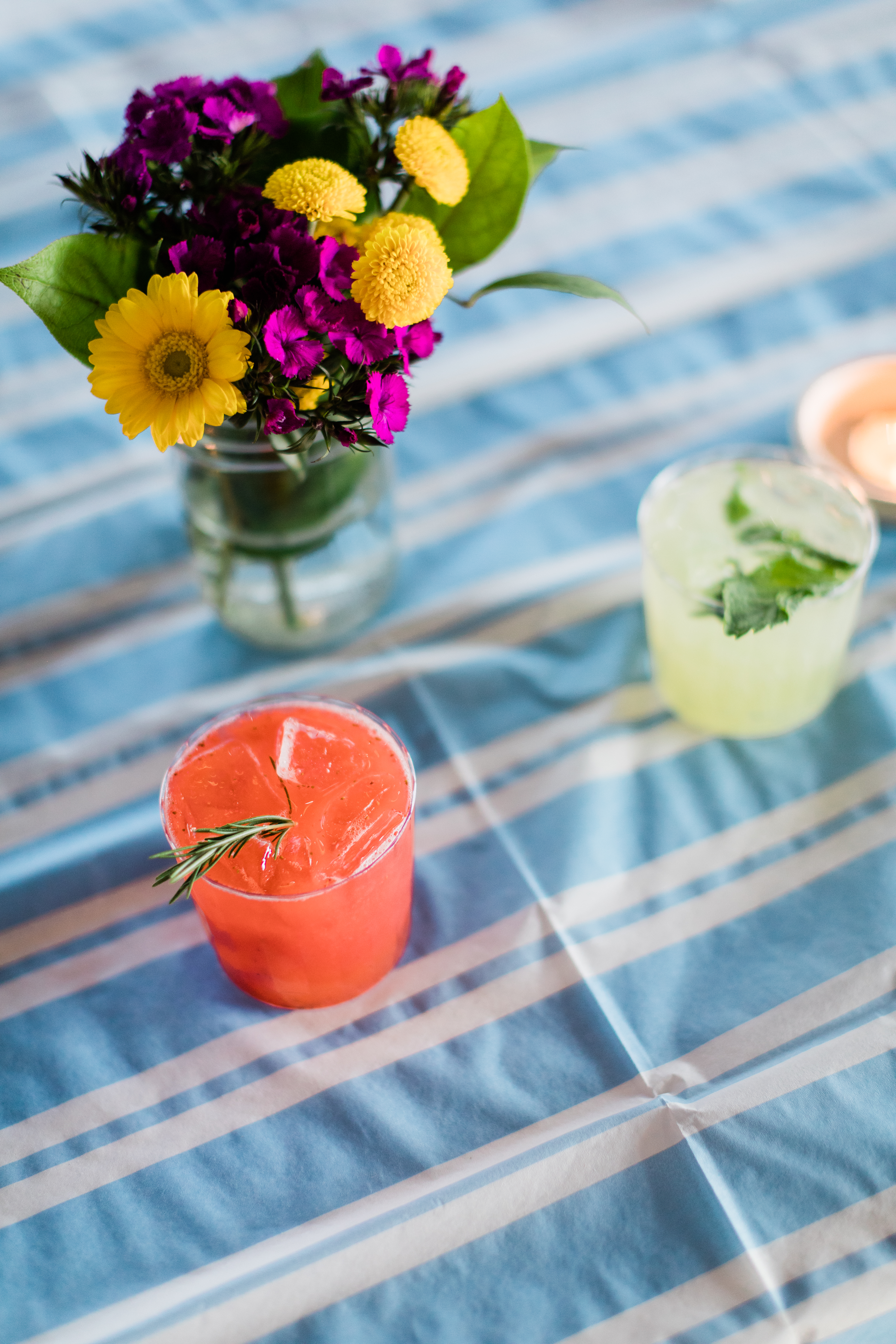 Dream Big Station
The final activity that I thought of for this party was a "Dream Big" station. This is where people were invited to write down one or more of their big dreams and hang it on the twine. Research shows that when you actually write down your dreams and goals, you are more likely to achieve them. So, here was a chance to reflect a little bit and share some dreams!
The dreams varied from travel plans to accomplishments, to simply being present in everyday life. None more or less valid than the next.
Author Talk + Live Q&A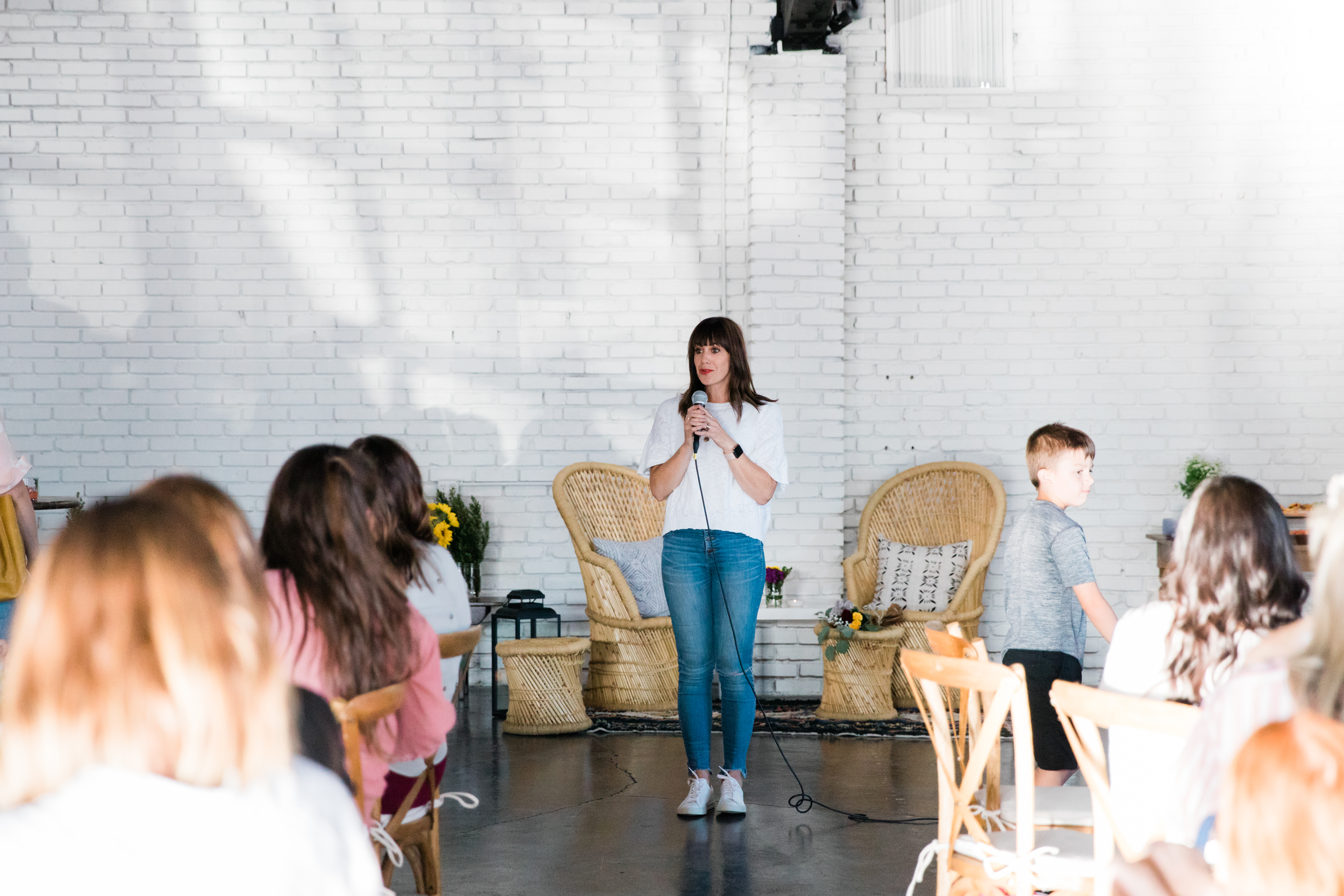 Of course, I took the opportunity to get on the mic and share some inspirational thoughts about abundance and gratitude, two of the values that emerged as I wrote my book. I also took some questions and shared my thank you for the support that everyone shared in coming and being part of the book launch experience.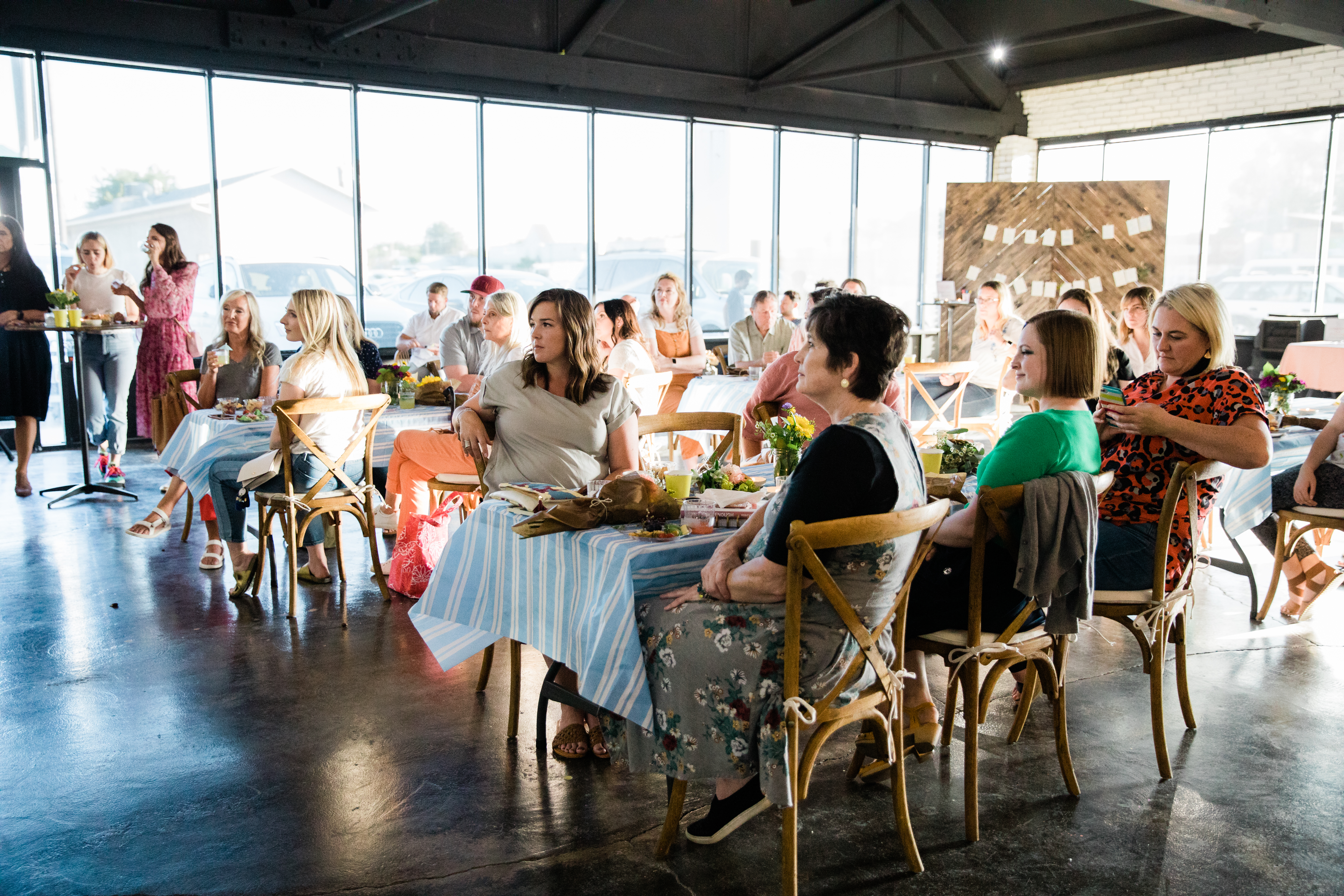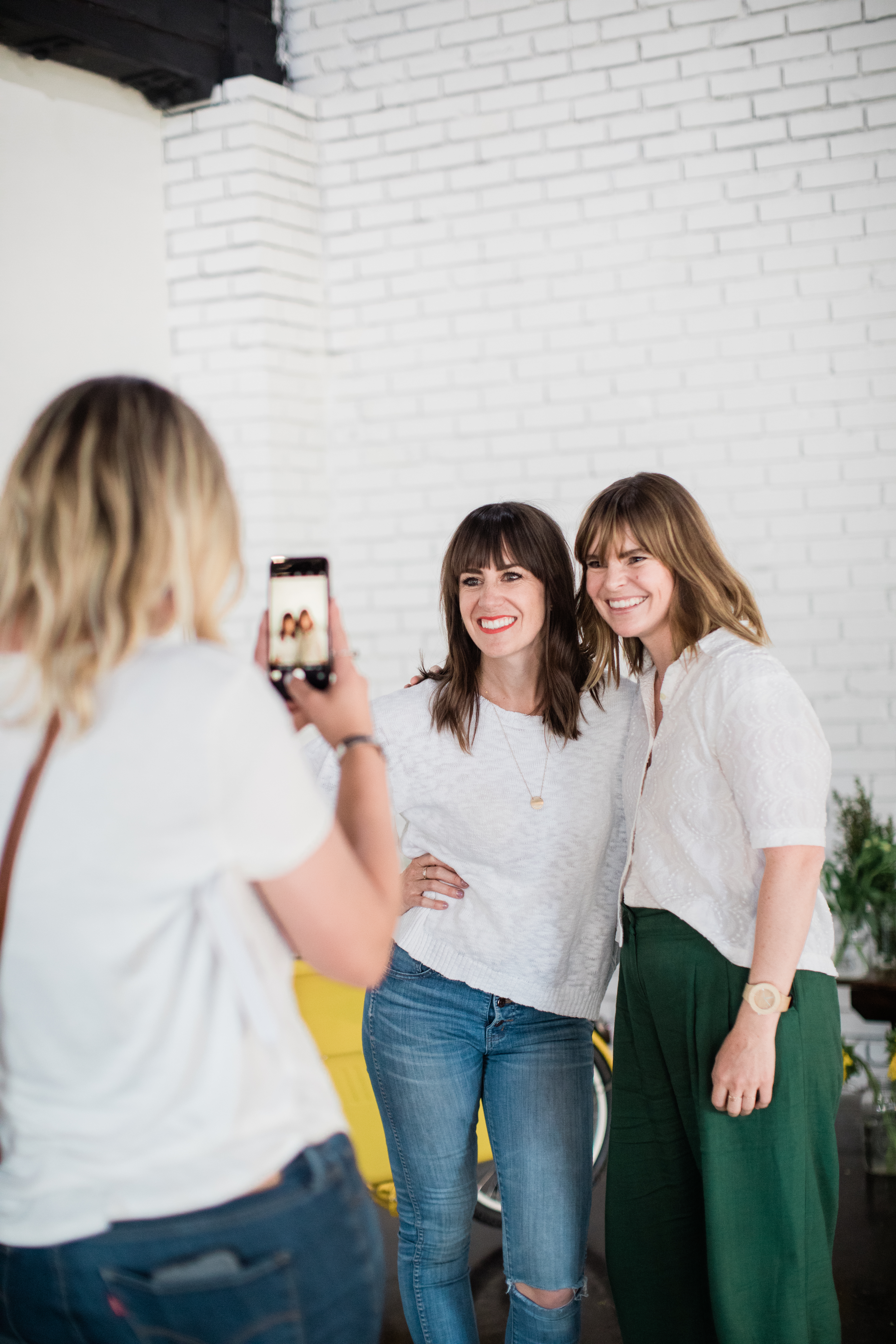 If you haven't yet grabbed a copy of More Than Enough, find one today on Amazon!