If there is one area in my life where I have truly always been a minimalist, it is my make-up routine. Over the past few years, as I have intentionally simplified every area of my life, it has become clear how wonderful my minimalist make-up routine really is! I know what I love, and can get ready start-to-finish in around 15 minutes every day.
I have a handful of tried and true products that work beautifully and last long for all-day glow. Over the past year, I have mentioned many of these products on the podcast Peaks of the Week, and on Instagram. I thought it was time to consolidate them into one post where you can access them anytime you need them!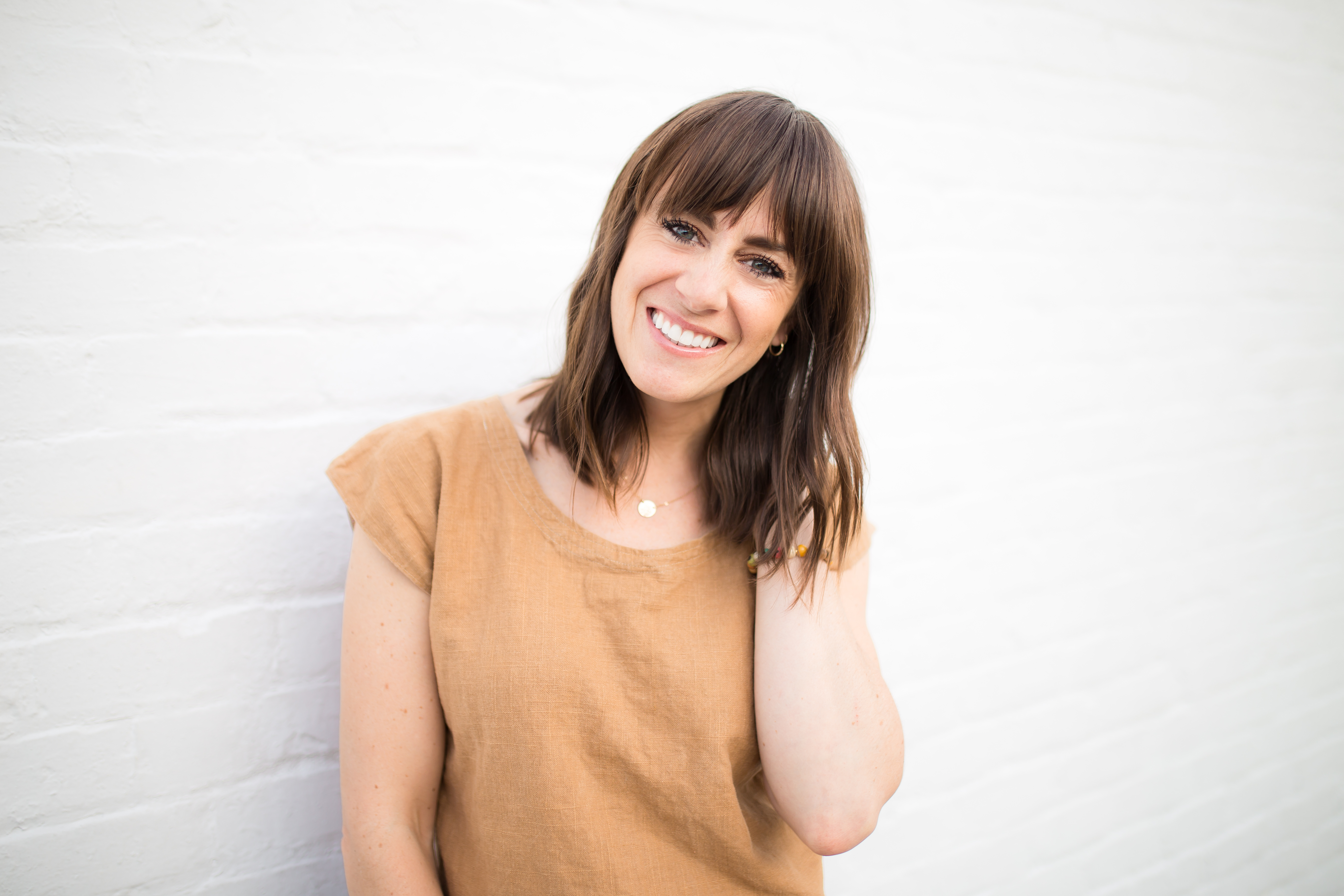 My Minimalist Make-Up Routine
I began using face oil in place of moisturizer a couple years ago and have never turned back. My skin is more clear and soft than ever, even as I age. I love this locally made face oil that is full of incredible essential oils. That said, I've also used organic coconut oil on occasion and it works well too as a baseline.
2. Juice Beauty Organic CC Cream
I'm still grateful to the employee at Ulta who introduced me to this lightweight, color and age correcting cream a couple years ago. In his words "It's like a subtle instagram filter in real life" an it truly is! Plus, the SPF 30 makes all the difference.
Just a pump above the Juice Beauty, this slightly more full coverage cream is perfect for and erasing those undereye bags and adding a little brightness. If I don't do both, I at least do this one!
I was introduced to Bare Minerals in high school and it has been my go-to bronzer forever. I love the subtle sun-kissed color I get, plus it lasts forever.
5. FLEKK Cosmetics Eyeshadow Palette + Brushes
I am a huge fan of this eyeshadow palette and haven't used anything else in the years since I began using it. The "paint-by-numbers" palette is perfect for a natural look, from everyday to evening, and I adore the brush set that comes along.
(Use LIVEFREE20 anytime for 20% off your order at FLEKK!!)
Another tried and true favorite. I discovered GimmeBrow in 2015 and have been using it ever since. I've also passed along the recommendation to most of my best friends who are now also all converted.
Can't go wrong with this everyday lip moisturizer. I keep one in the bathroom, one in the car, and on in almost every bag I own.
8. Maybelline Matte Colorstay Lipstick
Oh friends, this lip color is life changing! I discovered it after a short stint using another stay-put lip color that required gloss and multiple steps. This color is a one-application, matte color in beautiful shares that truly stays put all day. I have worn it on a conference weekend where I have spoken, eaten, and chatted and it still looked okay nearly 8 hours later! My favorite colors are: Loyalist, Heroine, Pioneer, and Savant
For years I was a basic Great Lash girl, and I recently swapped it out for this clean-ingredient, lovely Honest Brand Mascara. I really love the lash conditioner that comes built-in, and the formula holds up really nicely all day long!
Okay, I know this isn't makeup, but it is a major part of my daily hair routine and basically the only hair product that I live by (and travel with!) If you haven't tried it, take my word for it that it is the best dry shampoo out there. I've tried them all.