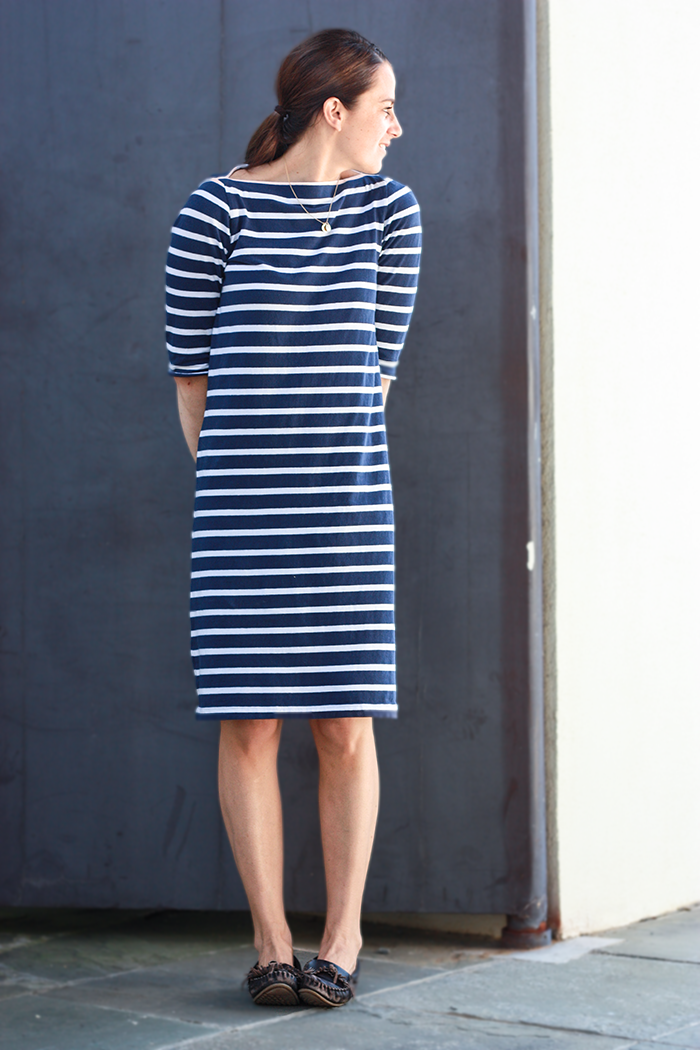 I thought it would be fun to share my version of this nautical stripe this week, since I showed off Kate's cute sailor stripe anniversary dress on Monday. I love how the same great material can make two totally different looks. This dress might be my favorite thing I've ever made for myself. (I think that a lot, but this might really be it.) I was instantly in love with this  inspiration dress, though I wanted to make a couple adjustments, like shortening the sleeves to elbow length, creating a boatneck instead of the round, and lowering the hem to the knee. It's a total plus (and definitely mommy friendly) that my version is stretchy, comfy, washable knit rather than silk twill, too!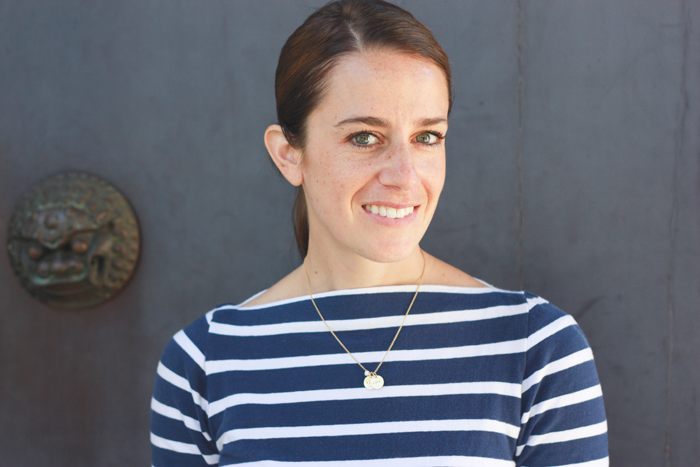 I love the look of boatneck lines, and it is so perfect for the cooler weather. For this one, I started with a pattern that I rubbed off of a tee I remade for Gabby a couple years ago. I adjusted it to fit myself, and extended it into a straight tee shirt dress.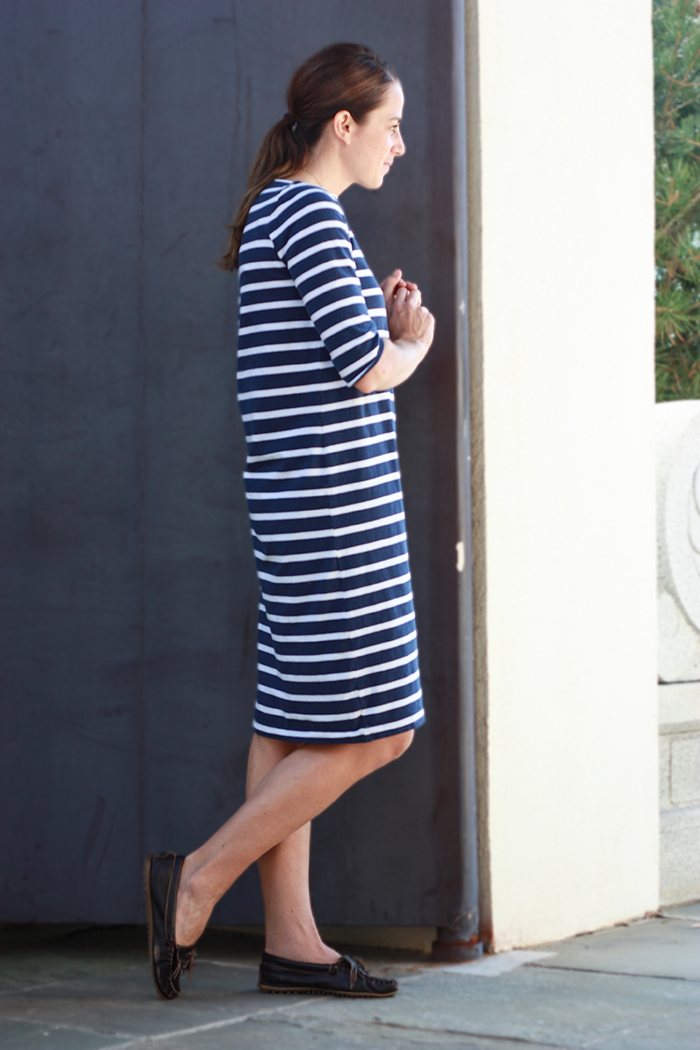 The fit is simple and flattering. The fabric is soft and comfortable. The stripe is classic and crisp. What's not to love? I have to keep myself from wearing this dress every day, and I think I'm going to make a couple more in different prints to supplement the wardrobe.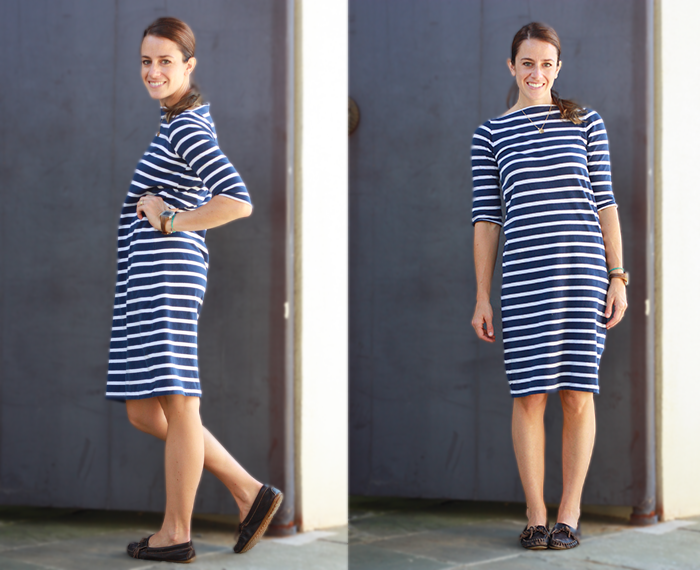 It's times like these that knowing how to sew really pay off! The ratio of handmade to ready to wear clothes in my closet is steadily increasing, especially as I continue to weed out clothes that I bought ages ago and either don't love or don't wear anymore. It's pretty cool to be able to make things that I do love and wear! That said, I'm going to try to sew more for the boys…and maybe even Dave. Yikes! I bought a bunch of great technical fleece to make all of them winter jackets, so I'm committed!
Tonight Dave and I are going to do what I like to call a "cool date." DC has such a cool, social vibe downtown, especially late. So, we're going to see a movie then go to a late dinner somewhere awesome, like Standard, where we'll sip bottled soda and remember when we were a young, dating couple without the cares of real life. It makes for great people watching to visit the social scenes of a big city, and I love the nervous energy! So fun.
Crazy that September is almost over! Have a great weekend and I'll see you in October!