Sponsored by Nick Jr. All content and ideas are my own!
Something I didn't realize when I first became a mom was how kids are always learning. From the moment they wake up until the moment they go to sleep, their little brains are making new connections, expanding in new ways, and exploring new possibilities. Indeed, some of the frustrations that arise for parents in early-childhood are a direct result of these cute kiddos discovering what happens when…fill in the blank (usually with something that makes a huge mess!) In recognizing how their learning is ongoing, we've tried to facilitate that by creating an environment at home where the learning is positive.
I've partnered with Nick Jr. today to share about a fun playdate they hosted in Austin last month, as well as my thoughts about how we use "learning shows" as a tool to build confidence, understanding, and experimentation.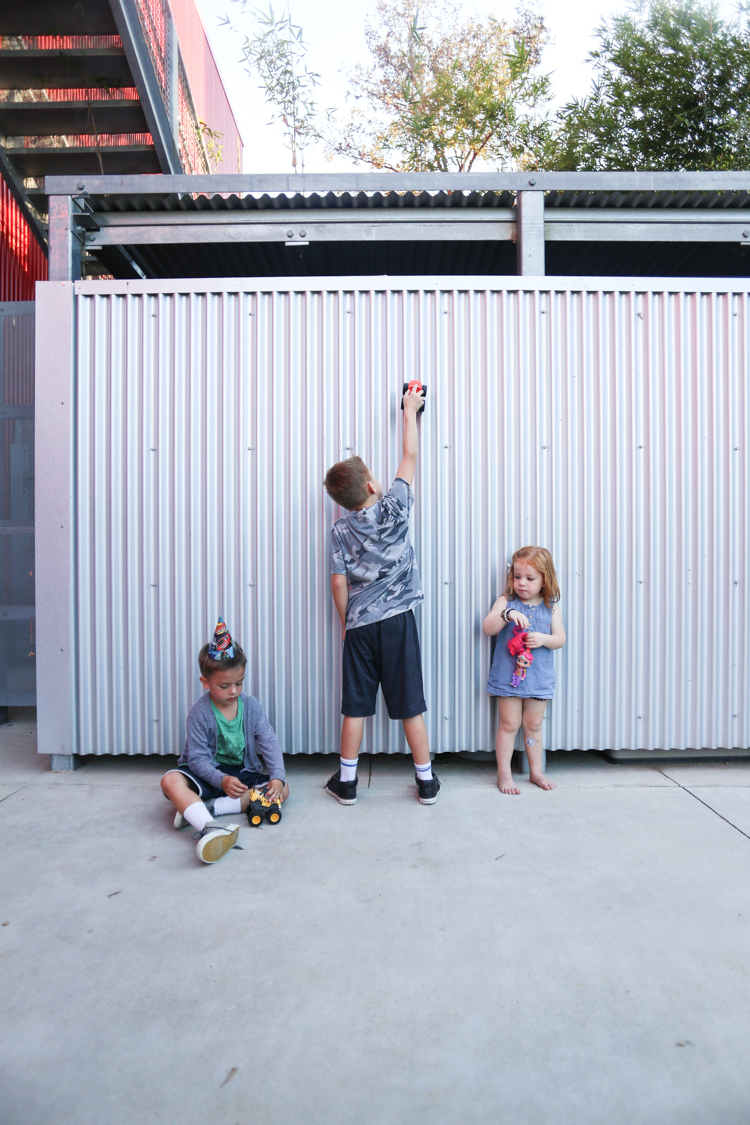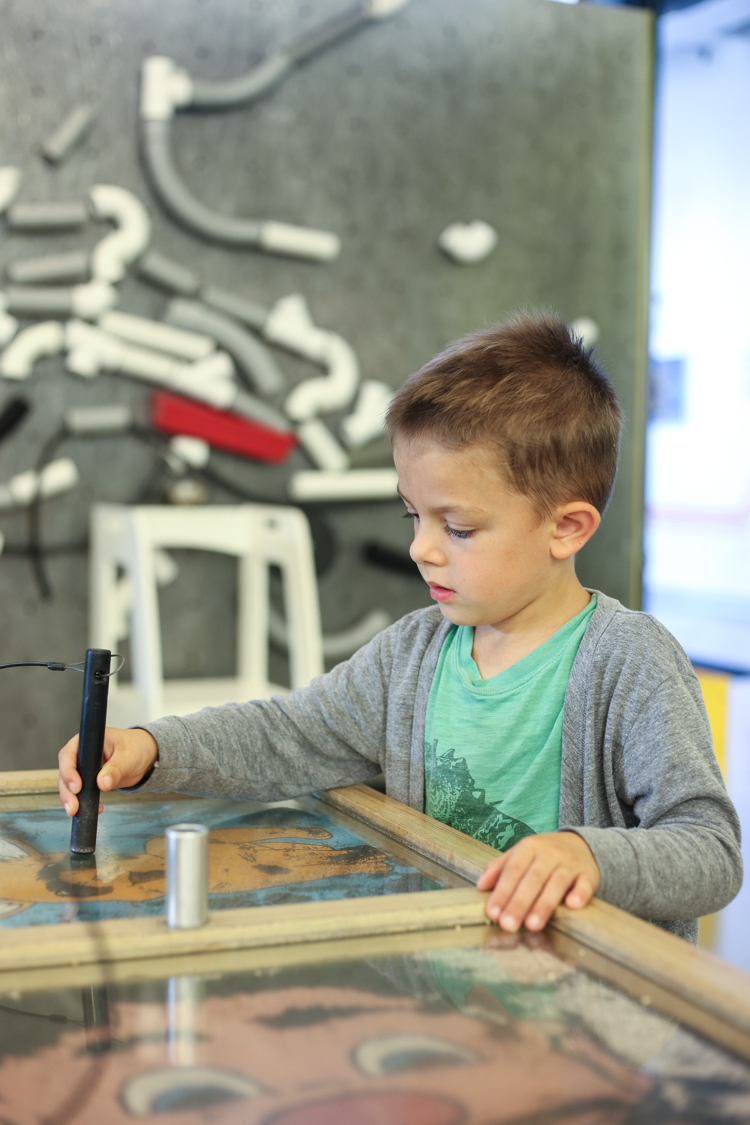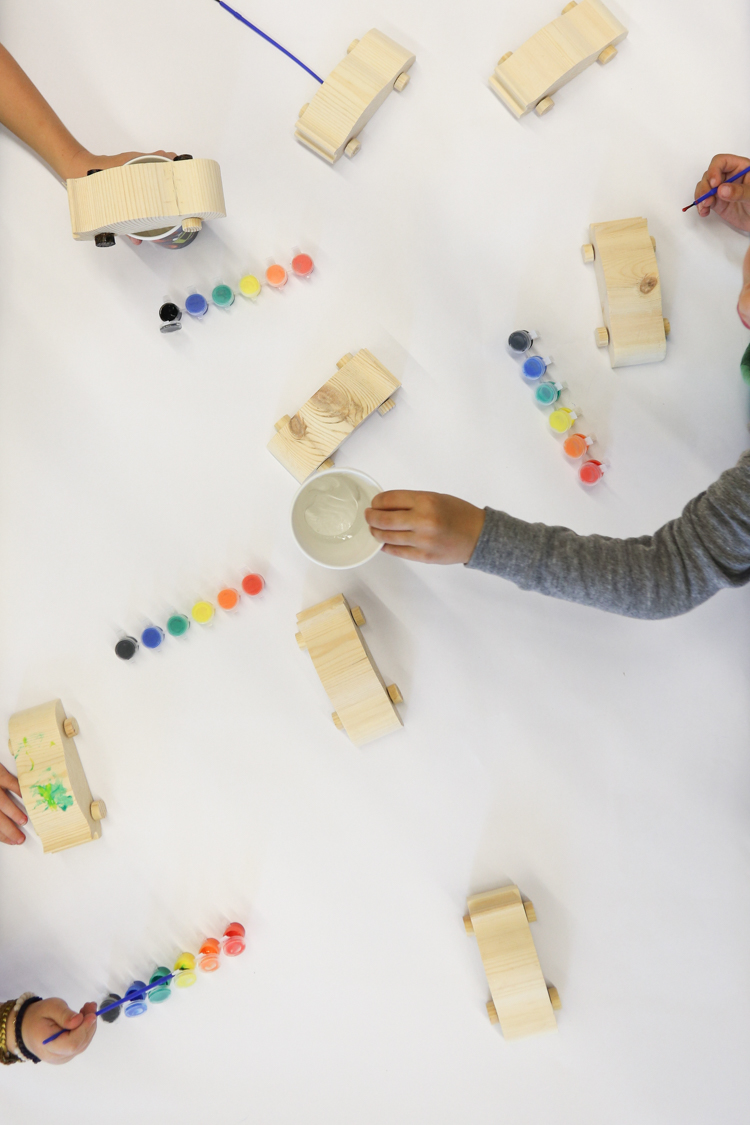 In our house, I've tried to be really intentional with the environment we have created for the kids. From teaching my kids to bake, to creating a creative studio for them, to making sure the shows they watch on tv have something positive to teach.
We call these "learning shows" and Nick Jr. is a network that gets it. From the time they started to watch video clips online, I've tried to vet all of the shows they are exposed to for positive messaging and educational content. With Plum speaking Spanish, Dora and Diego were obvious choices for a little bilingual exposure. And I have a soft spot for Bubble Guppies introducing an imaginative school environment to Eliot before he started Kindergarten.
The highlighted shows for the Mega Playdate in Austin, though, were Blaze and the Monster Machines and Shimmer and Shine. I didn't realize before, but Blaze is the first preschool show on TV to teach all of the STEM (Science, Technology, Engineering, Math) concepts in every episode. I love the deliberate emphasis on teaching real concepts to our littles through these fun characters and stories that they can love.
Shimmer and Shine are some lovable best friend genies who solve problems by using teamwork and resilience, both such important core values that we're working on instilling in our kids every day.
Milo and Eliot know that when they have their 30 minutes of screen time after school, they can choose any "learning show" that they want, so while they relax on the couch, their little minds continue to build connections and discover new concepts. And I've seen those come out in conversation and play where they'll tell me something they know because they saw it on the show.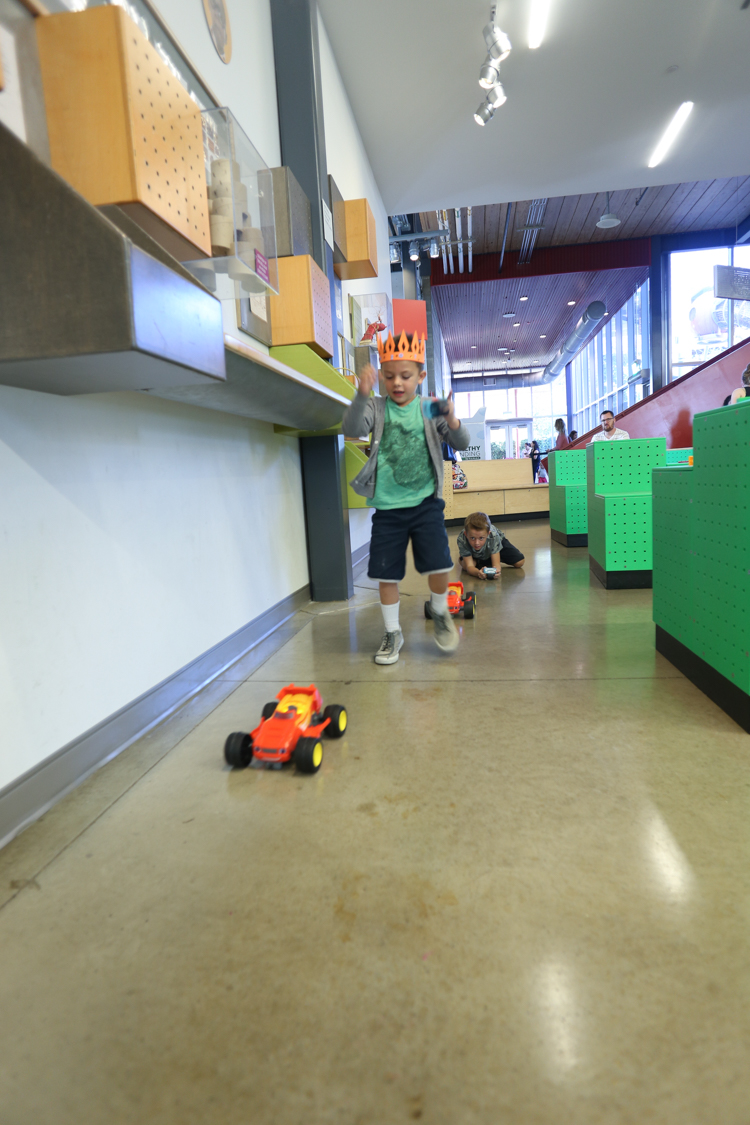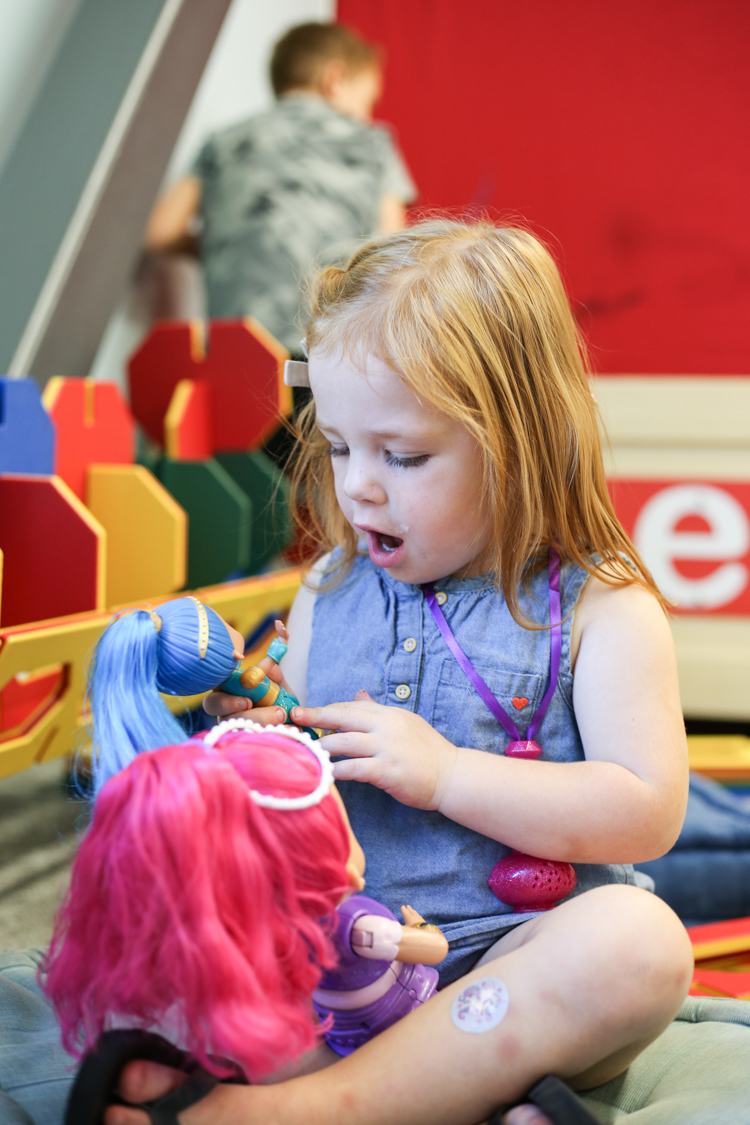 And of course, the real value of the "learning shows" is taking those concepts that they've learned, and applying them to real life in real situations of play and exploration. I loved seeing the kids get into all of the activities provided at Thinkery during the play date. This children's museum is one of our favorites, and we spend a lot of time there!  They painted wooden cars, used the magnet and light boards, decorated crowns, raced Blaze Monster Trucks, built a life-sized car with the puzzle pieces, and stretched their imaginations by including every single tipping on their cupcakes at the cupcake bar.
Plum became very attached to the Shimmer and Shine dolls, loving their long hair and cute genie outfits. She carried one around with her all night, and has one she carries around at home, too. Also please notice the genie bottle necklace that she wouldn't take off. So cute.
The boys went wild for the huge variety of Blaze trucks. They raced the pull-back trucks along the slick floor, tried out the looped racetrack with some smaller trucks, and have had so much fun at home with their remote control Blaze Monster Trucks. It's fun for them to take the characters from the shows and be able to play even when the screens are off.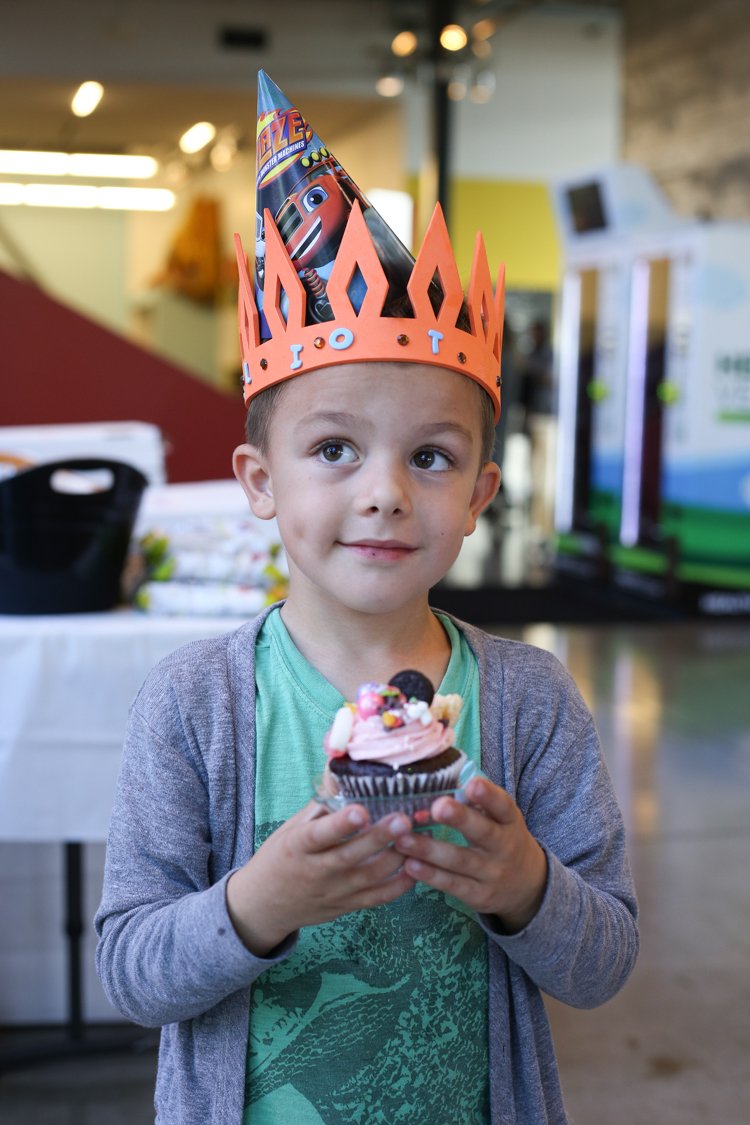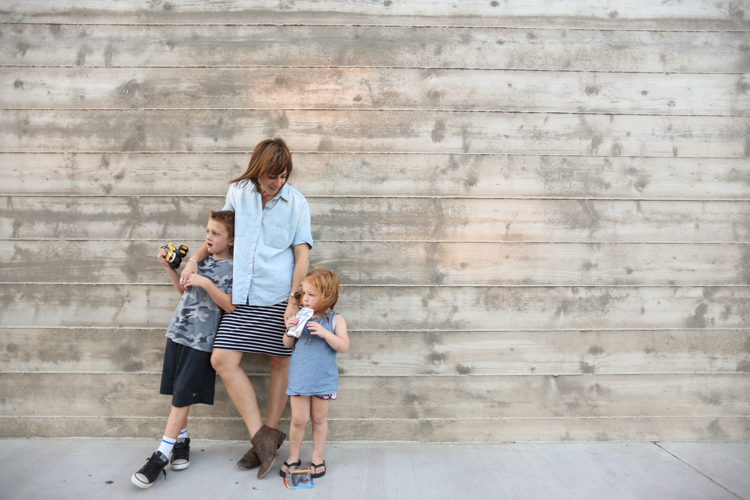 We had such a great time playing with Nick Jr. and loved getting to know the characters of some of their shows even better!
Created in partnership with Nick Jr. all opinions and ideas are my own.