Today is the last day of school. Summer is here!!
When I needed a last-second glasses case the other day, I immediately thought of the amazing leather diaper clutch that Melissa gave me at Plum's baby shower. I love the simple design, and that it's made of high quality leather and hardware. It seemed a perfect inspiration for my no sew leather glasses case. I sketched out some patterns, far downsized and a little different shaped from the diaper clutch, and landed on one that worked just right.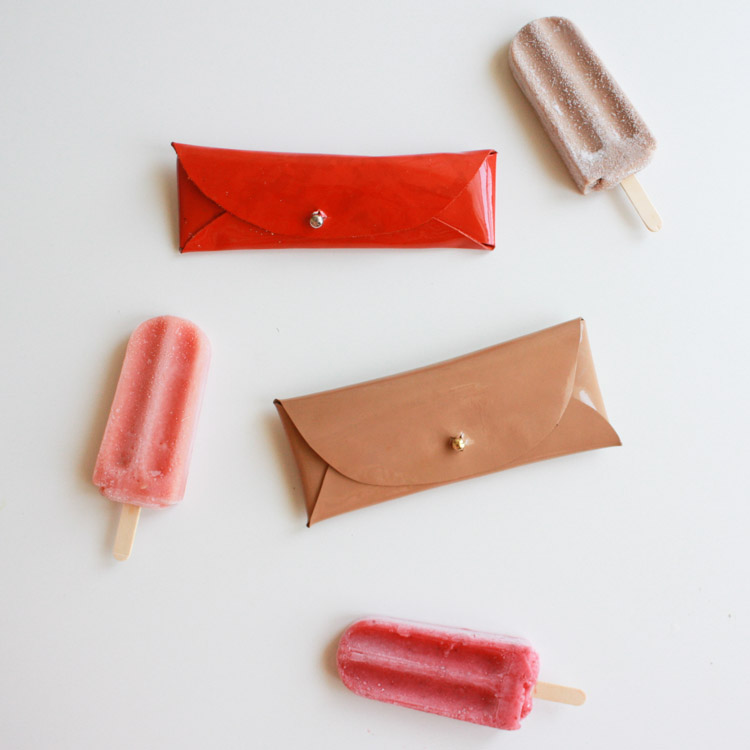 This little diy leather glasses case doesn't take much time or material, and will keep your sunnies (and other glasses) safe and happy all year round! (Here are some other tips for keeping them safe!)
You can get larger pieces of leather online here and here and smaller pieces here, or locally at most craft stores, though the selection might be limited. The hardware is available here.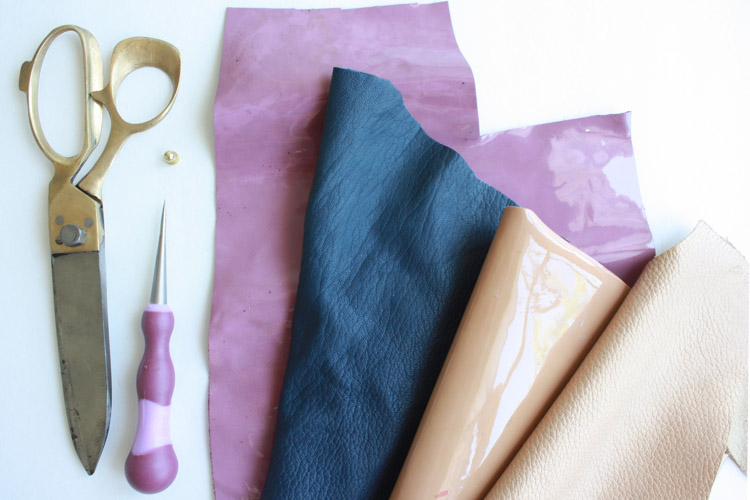 What you'll need:
THIS free pattern
a marker
a piece of leather at least 17″ x 6″
a screw back button stud
an awl or leather hole punch tool

scissors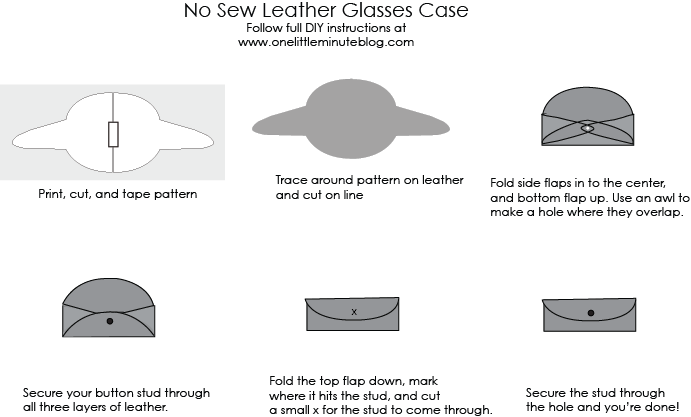 Cut out and tape the pattern together, then trace it onto the backside of your leather.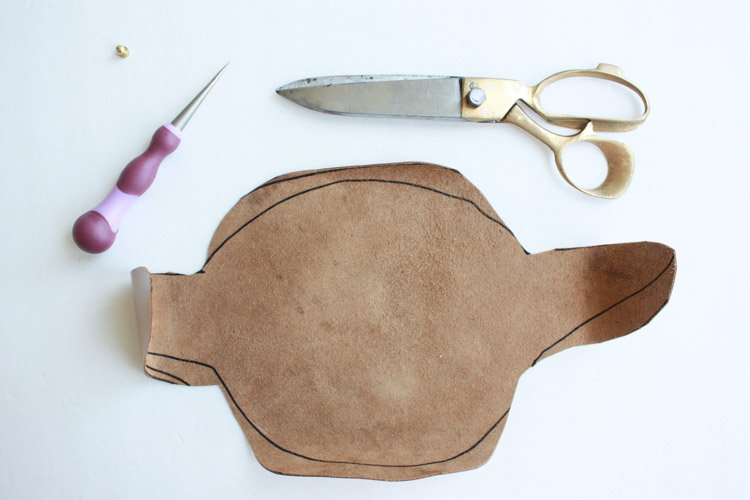 You can see some of my tracing lines from the first draft. If you use a washable or disappearing marker, you'll be able to wash them off. I used a sharpie (of course) so I added a bunch of coordinating lines when I finished to make an interior pattern. Making it work!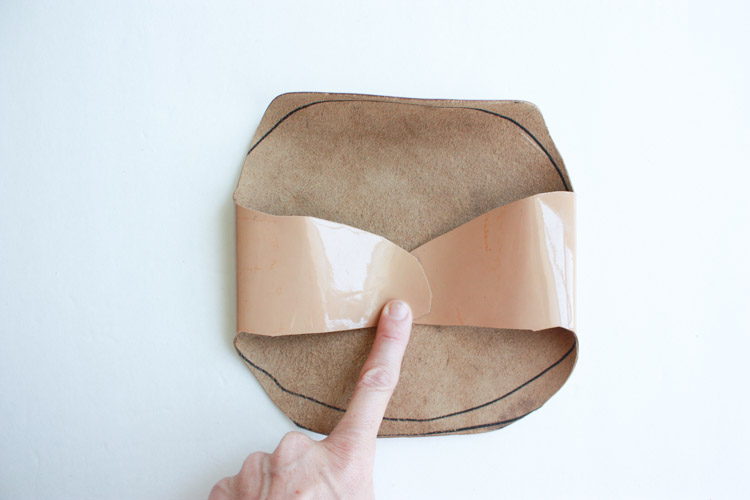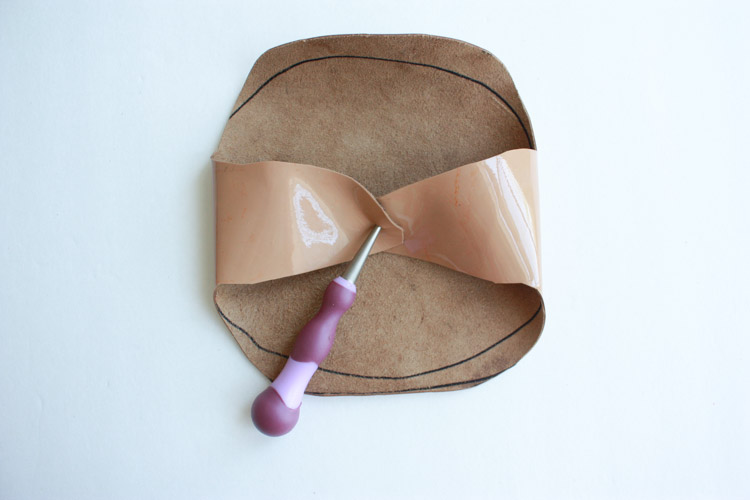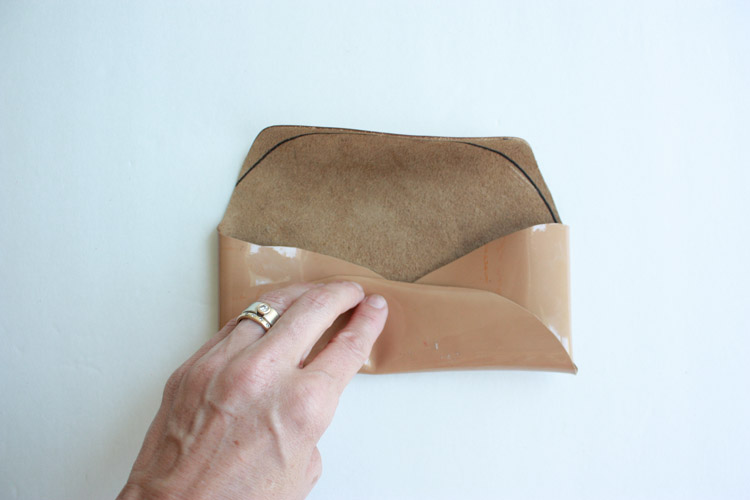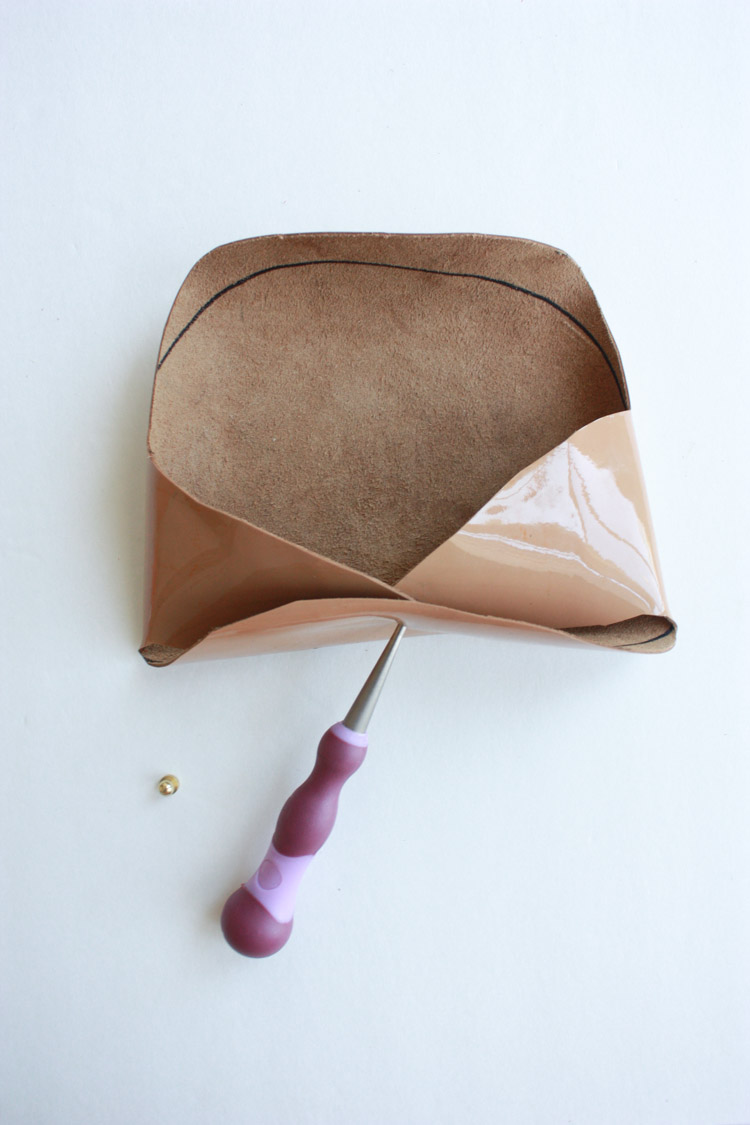 Fold in either side flap, and the bottom flap and mark where they overlap, then use an awl or leather punch to make a hole for the button stud.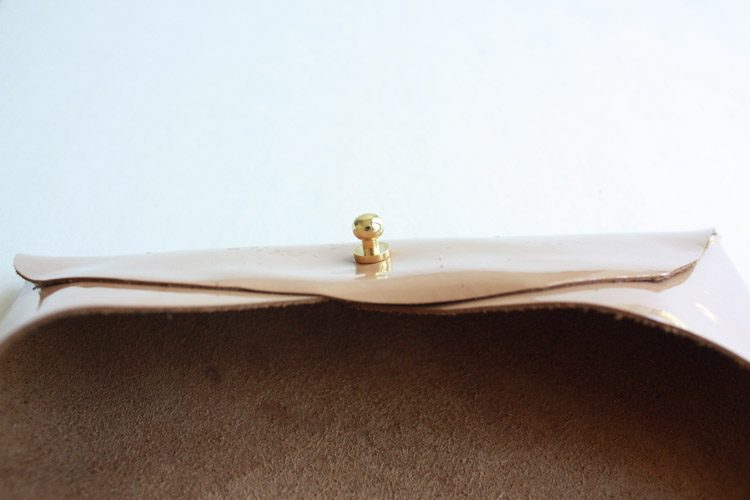 Push the screw back through from the inside of the case, and twist the button piece right on.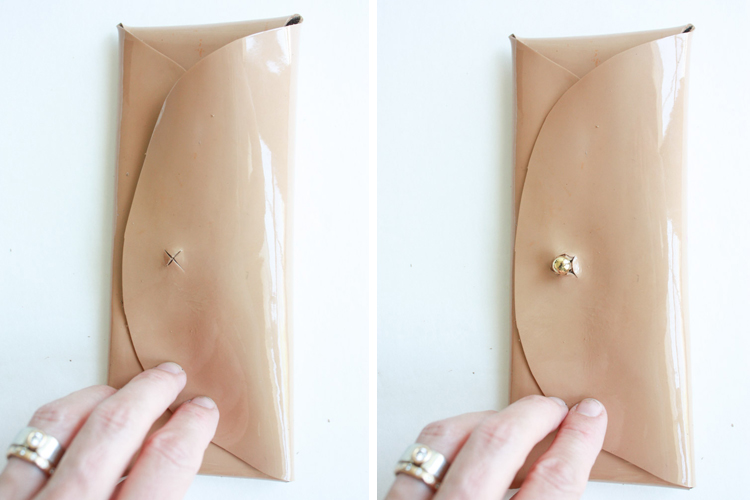 Fold down the top flap and mark where it hits the button stud. Mark that spot, then cut a small X to allow the button to come through, securing the flap!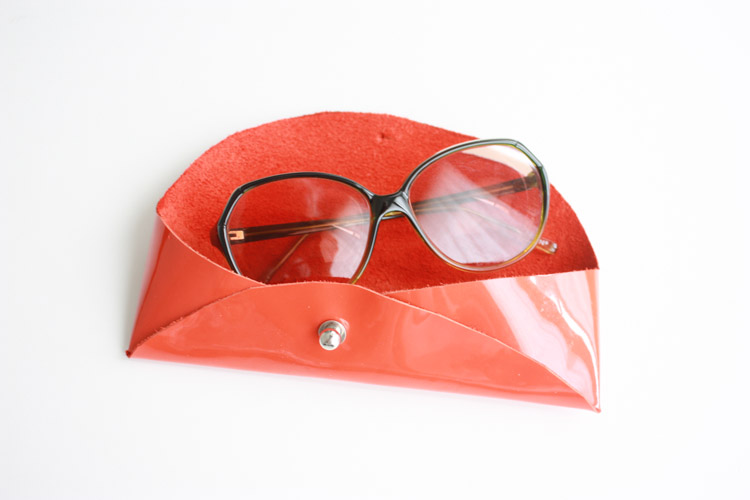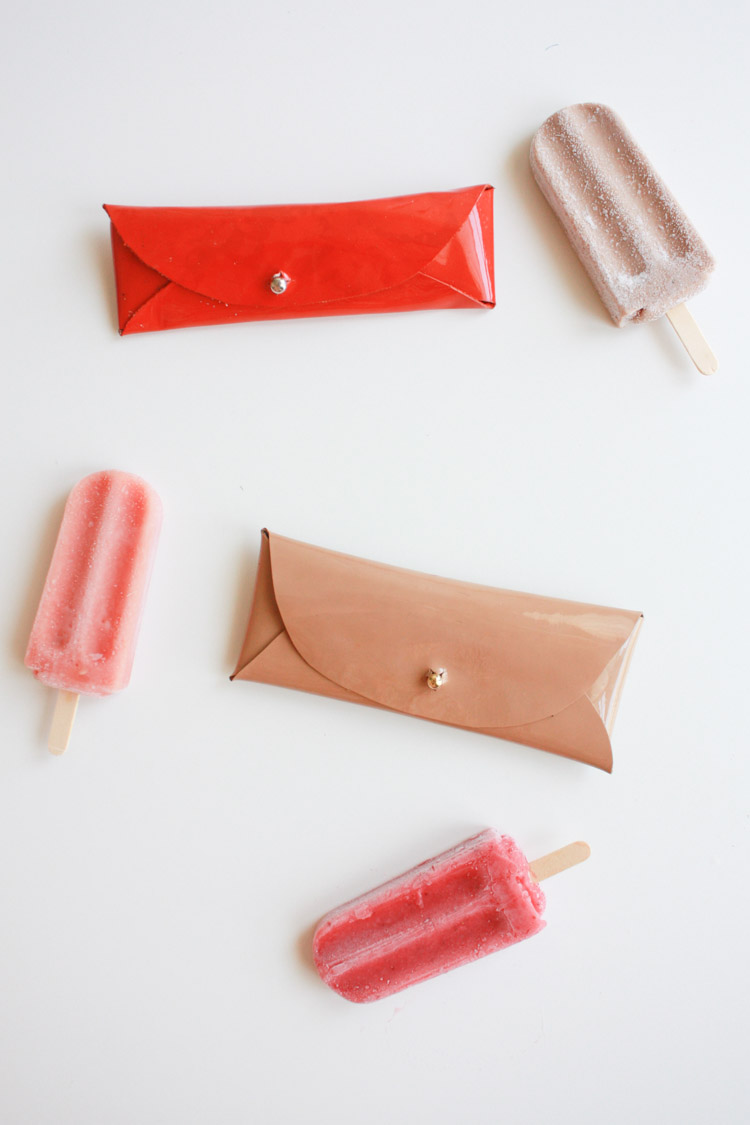 You're finished! Wasn't that easy? Now go out and catch some summer sun!