Simple Ombre Fabric Banner
Spring is in full swing, and outdoor wedding season is beginning. This beautiful DIY fabric strip banner is a simple, beautiful way to add color to an outdoor event and create a lovely focal point. It comes together in under an hour and creates a dynamic decoration that can blow in the breeze and define the space.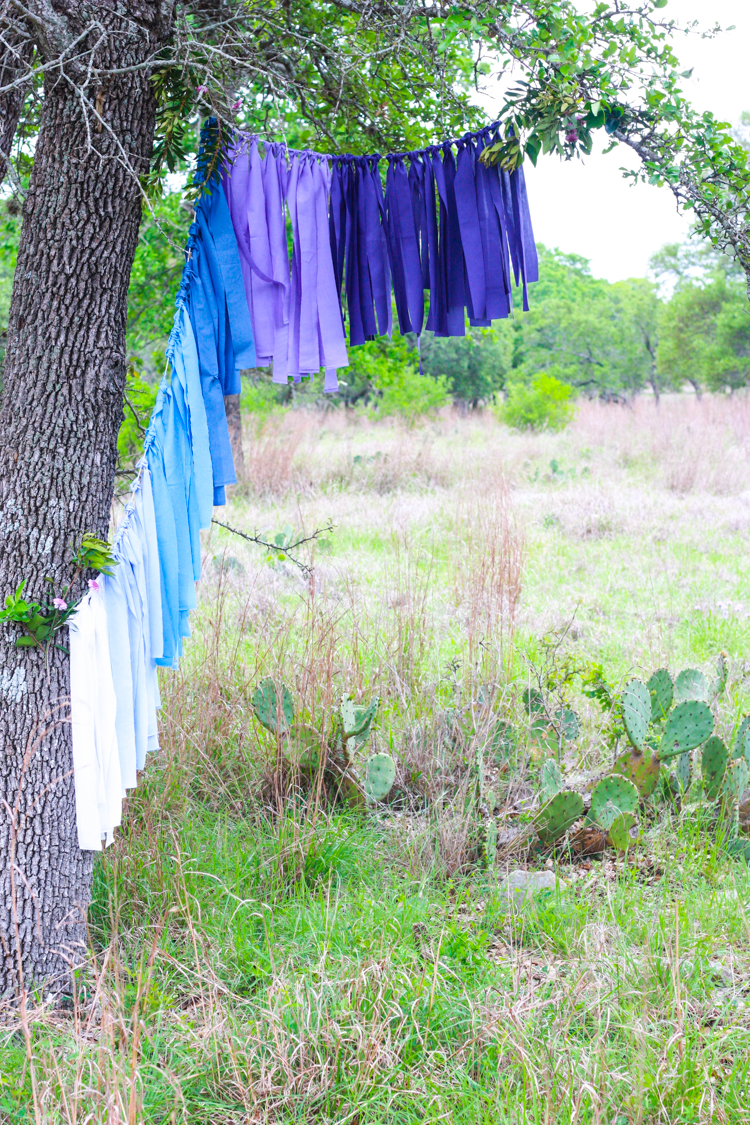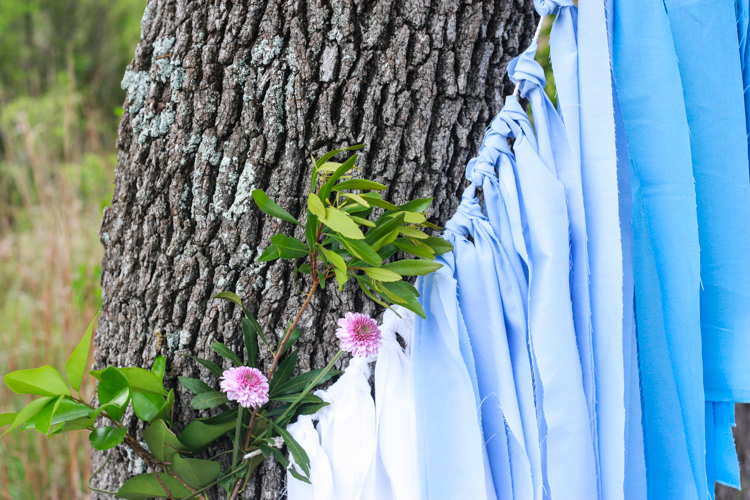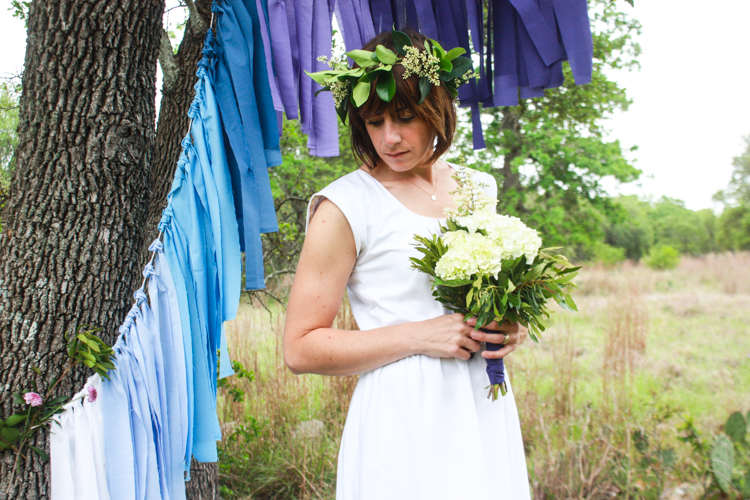 Adding fresh greenery and flowers to the corners of the banner once it's hung adds an elevates it to a gorgeous, elegant installation for a bohemian bride. I can also see this setting the tone for a fun outdoor birthday party, girls bash, baby shower, or any type of event where you'd like to add some color and texture without a lot of fuss.
The easy, neutral version of this ombre fabric banner can be used over and over again for different events and parties, making it sustainable and purposeful.
To make one you'll need:
3 yards of solid cotton fabric in a variety of colors, this banner has 6 colors cut to 1/2 yard each
6 feet of cotton rope
scissors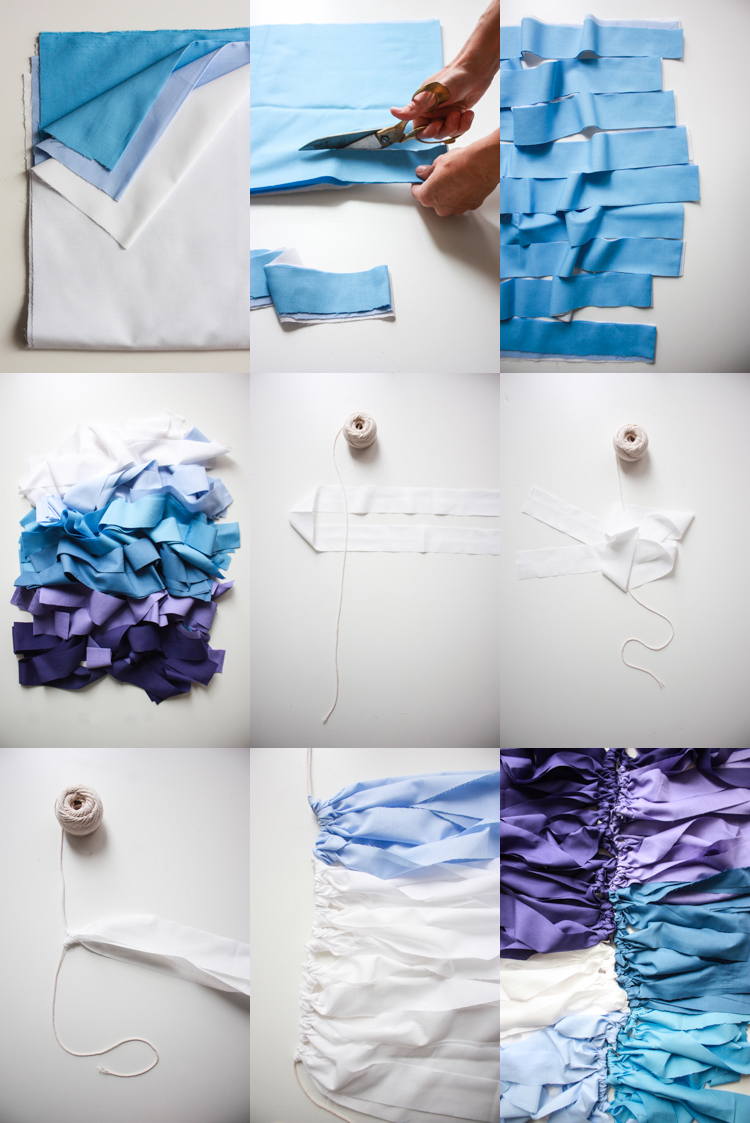 Easy Instructions
1. For easy quick cutting, layer 2-3 fabrics together with the folds facing you.
2. Cut the fabric into 2″ strips.
3. Repeat with the other fabrics.
4. Separate the strips into colors for an ombre effect.
5. Loop the fold of one strip under the cotton rope.
6. Tuck the strip tails up beneath the loop.
7. Pull tight, forming a simple knot over the rope.
8. Repeat for each strip.
9. Tie knots on the ends of the rope, then hang and enjoy!
These rich blues and purples pop agains the green wilderness, any any color combination would look amazing tied into a fabric strip banner.
It could be made extra long to serve as the backdrop for the ceremony, made in multiples to drape along the ceiling of an event venue, or hung traditionally behind the food or dessert table.