All my life I have loved spending time outdoors. I grew up camping, hiking, and playing the backyard. Being out beneath the sun and stars gives me so much energy and inspiration, and as an adult, that desire has translated into creating beautiful and comfortable outdoor living spaces to enjoy. Our new house needed some MAJOR outdoor love, and I have been over the moon to partner with The Home Depot as part of their Patio Style Challenge to turn it into a functional, useful, really wonderful outdoor living space!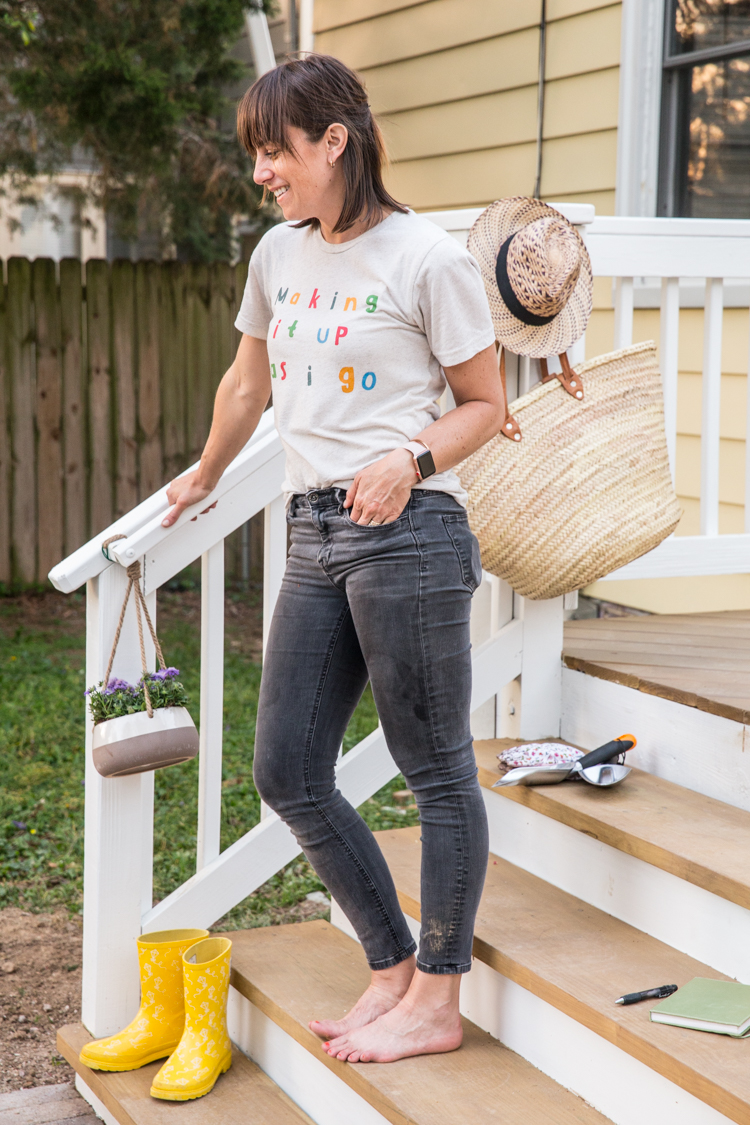 When I pitched this idea to The Home Depot, I had the idea to add a paver patio around the existing deck, and then of course spruce everything up with planters and furniture. As I got started working on the design, though, I realized it really needed much more help. The deck was awkwardly oriented, falling apart in areas, and in need of some love.
I redesigned the whole thing and hired an awesome contractor to rebuild it for me. He thought I was crazy to add 10 foot wide stairs to the paver patio, but I love the way the deck now flows directly onto the patio and into the yard! You can see the whole before/after over at The Home Depot tomorrow!
The paver area has now become the cozy, comfortable sitting area with a new sectional and fire pit. The wooden deck will be used more for outdoor dining and the bbq. Milo's birthday is next week and he has requested a BBQ with the neighbors for dinner, so even though we haven't moved in, we'll start breaking it all in!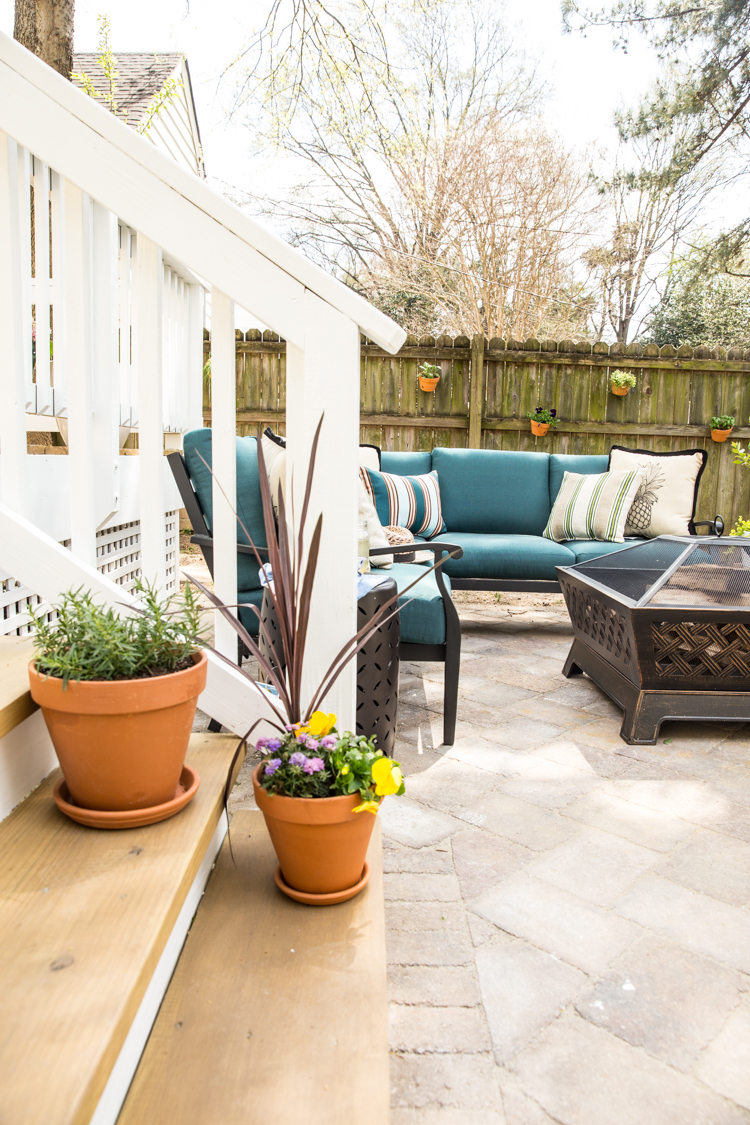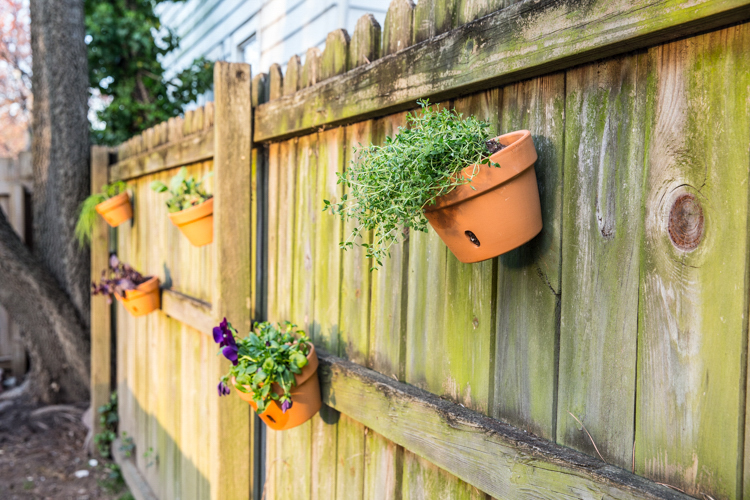 I really love growing herbs in my own garden, and I decided to add this cool hanging herb garden to the side fence behind the patio. I love it so much already! I shared the full DIY post and video last week. In addition, I planted lavender, rosemary each in their own pots (for my favorite herbed lemonade!) I also planted a blueberry bush that I am very excited to care for and see if we actually harvest blueberries!
I have loved going outside the past couple weeks and enjoying what feels like the only finished area at the new house! Really creating an intentional outdoor living space makes such a difference in making a house feel like home. I hope you love all of the details in my official Patio Style Post going up tomorrow, and in the meantime, you can find me out back, relaxing in between crazy remodeling projects!