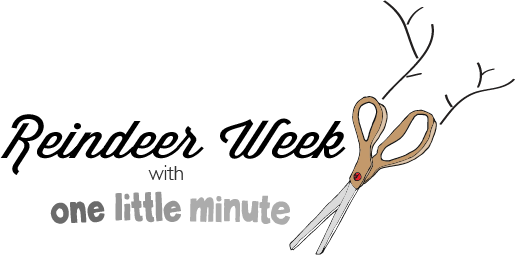 I had a blast during Reindeer Week! A couple of the projects I made had been stewing in my brain for a long time, and it was really fun to get them out and bring them to life. I hope something I shared got you excited about pulling out your supplies and making something awesome and reindeer-y, too! Here's a quick round-up of the week's DIY's: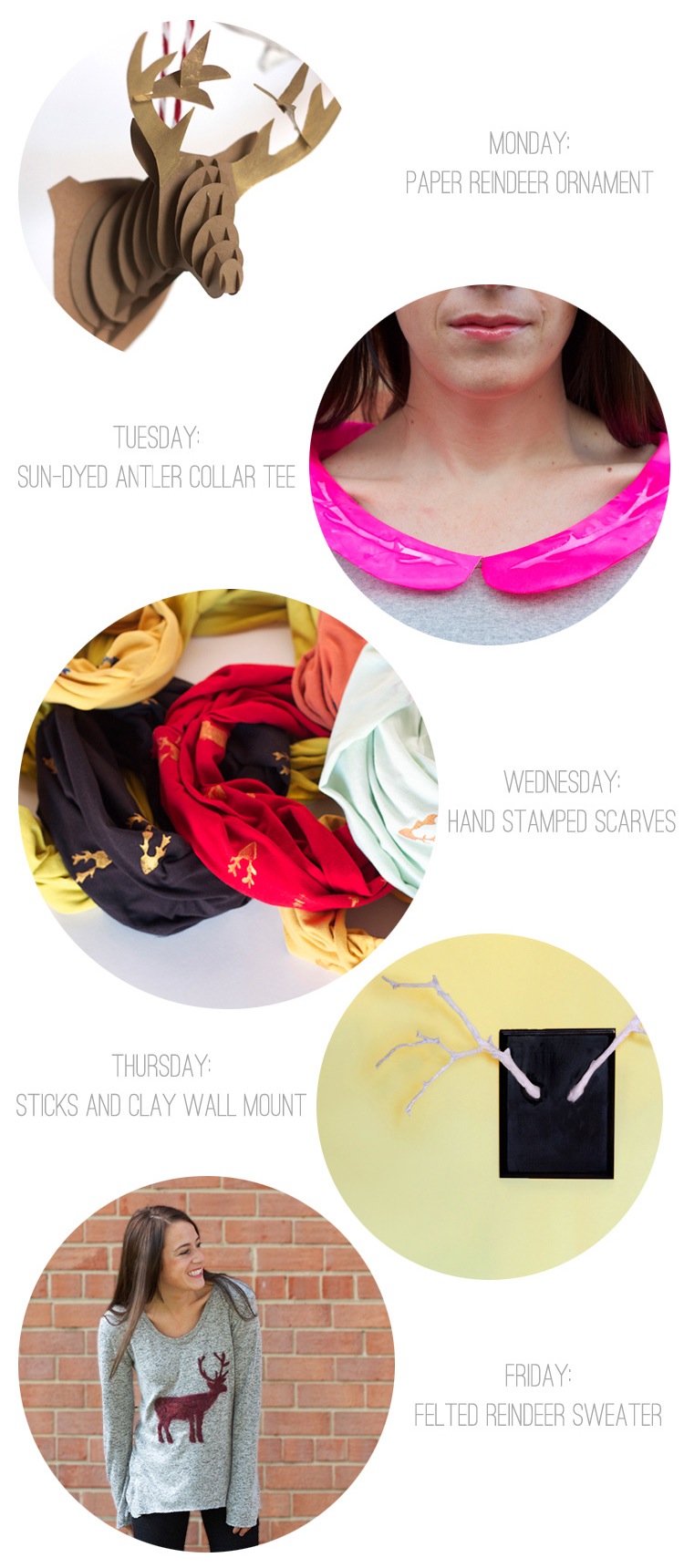 Paper Reindeer Ornaments (with free printable) // Sun-Dyed Antler Collar Tee // Hand Stamped Reindeer Scarves // Sticks and Clay Antler Wall Mount // Felted Reindeer Sweater
I've also rounded up a few of my favorite Reindeer-inspired projects and products from my friends around the internet (and an old one from my archives):



Rudolph Cake Pops // Painted Antlers // Pom Pom Rudolph Pillow // Yarn-Wrapped Antlers // Reindeer Pattern iPhone Case //  No Sew Deer Tee // Reindeer Appliqué Skirt // Rudolph Napkins // Paint and Glitter Deer Mount
Lot's of cool Reindeer stuff out there, folks!
Dave and I went to his firm's Christmas party this week, and one of his co-workers who I met (who had just learned I had a blog and was enjoying Reindeer Week) asked excitedly "So, what's
next
week?"  I laughed and told her that next week is "Recover from Reindeer Week" week! It has been awesome to share so many fun projects and ideas all in one week, and… it was a ton of work. I've got a bunch of Christmas presents to finish, a little list of fun family activities to do with the boys, and some rad outfits to make for
Alt summit
, so I'll be back to my usual not-a-DIY-every-day posting schedule next week:)
This weekend I'm going to take the boys to eat breakfast with Santa, letterpress our Christmas cards, and ice skate with friends in the National Sculpture Garden. And maybe I'll make another felted animal sweater, since I'm a little obsessed. What are you up to? Any fun plans to celebrate the Holidays?