One of the features we easily fell in love with about the new house was the deck. The yard is pretty nice sized, and we loved that there was already a pretty sturdy deck in place for a table and patio set. To spruce up the yard and reorient the traffic flow, we decided to rebuild the corner of the deck for more useable space and to change the stair placement.
What started as a seemingly small project quickly escalated into rebuilding the deck almost in entirety so that it would be level, beautiful, and long-lasting.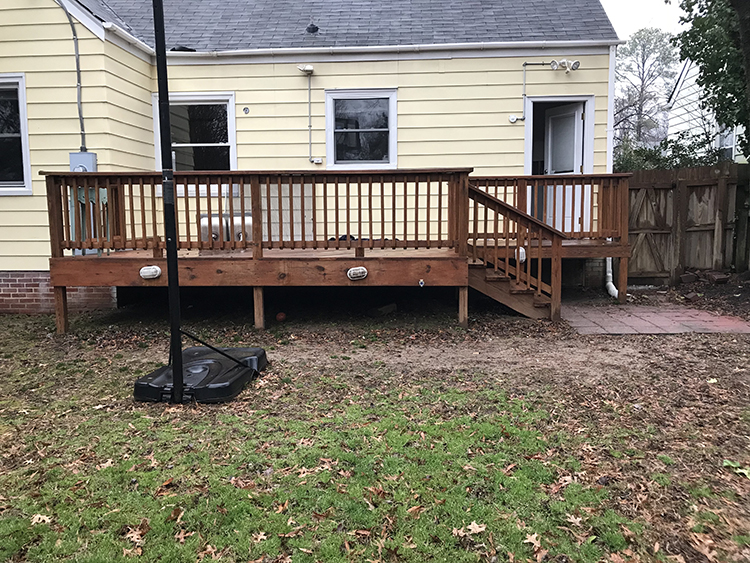 This whole project began because I am participating in the Home Depot Patio Style Challenge this spring, which is a sponsored program inviting bloggers to redo their outdoor spaces with a patio set and some accessories from Home Depot.
I realized I didn't want to spruce up this patio without at least making the stairway face into the yard, and adding a paver patio down on the lawn for our barbecue and fire pit. Since we are eyeball-deep in projects anyway, we decided to hire a contractor to rebuild the deck days before we install the paver patio. One thing always leads to another, you see.
The original plan was to move the stairs from the right side to the left front, and build that corner up into a full rectangle, reclaiming the usable space. As the contractor began working, he noticed the corner of the deck was sagging right where the new back door will be. Some of the aluminum siding had slipped, causing water damage and some sinking, all of which needed to be repaired.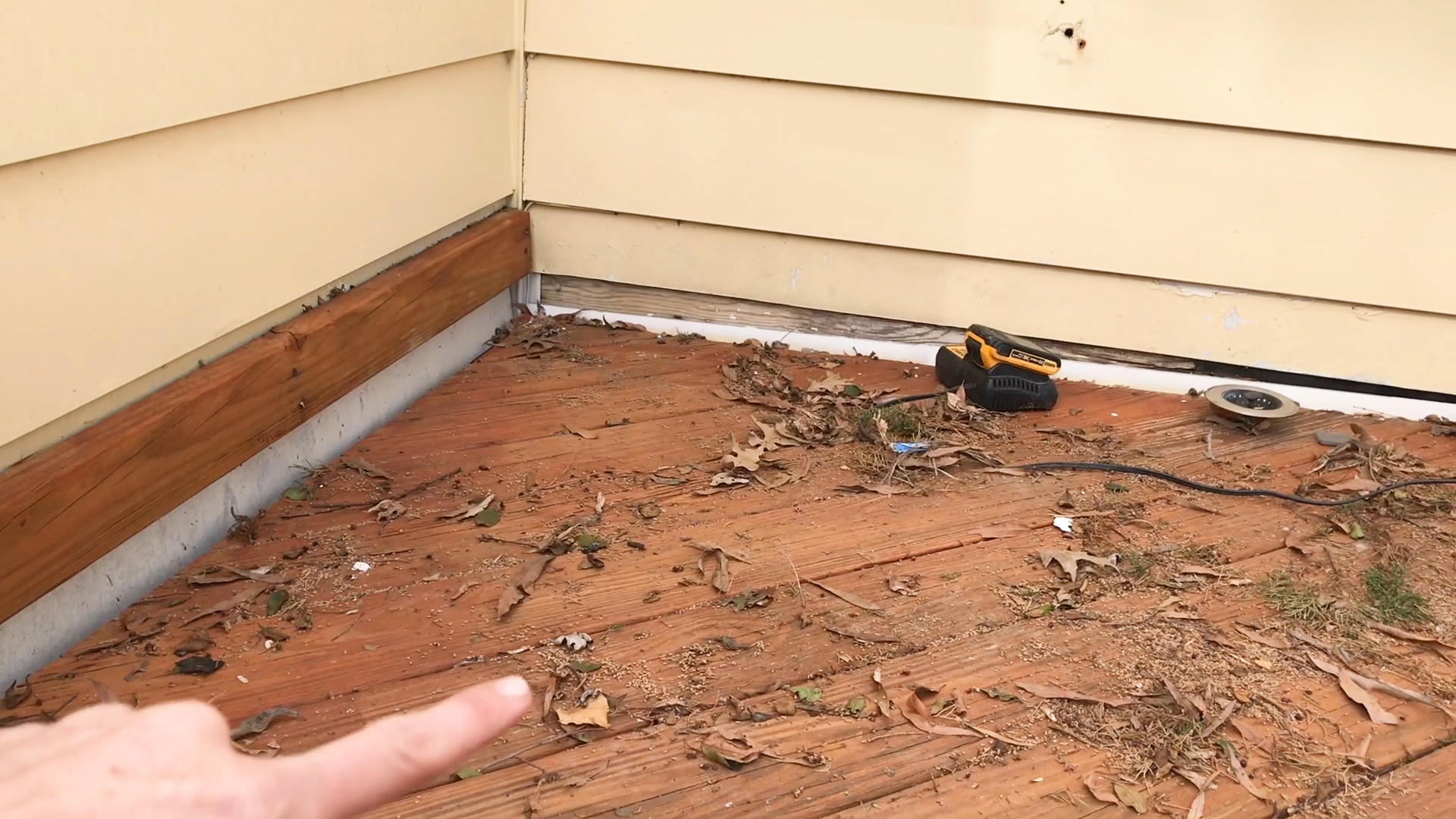 He got in there, rebuild the corner, removed all of the decking layer and added new, fresh, long planks across the deck. Then we decided to widen the stairway from a standard 4′ or 8′ into a full 12′ stairway, which created so much openness and flow!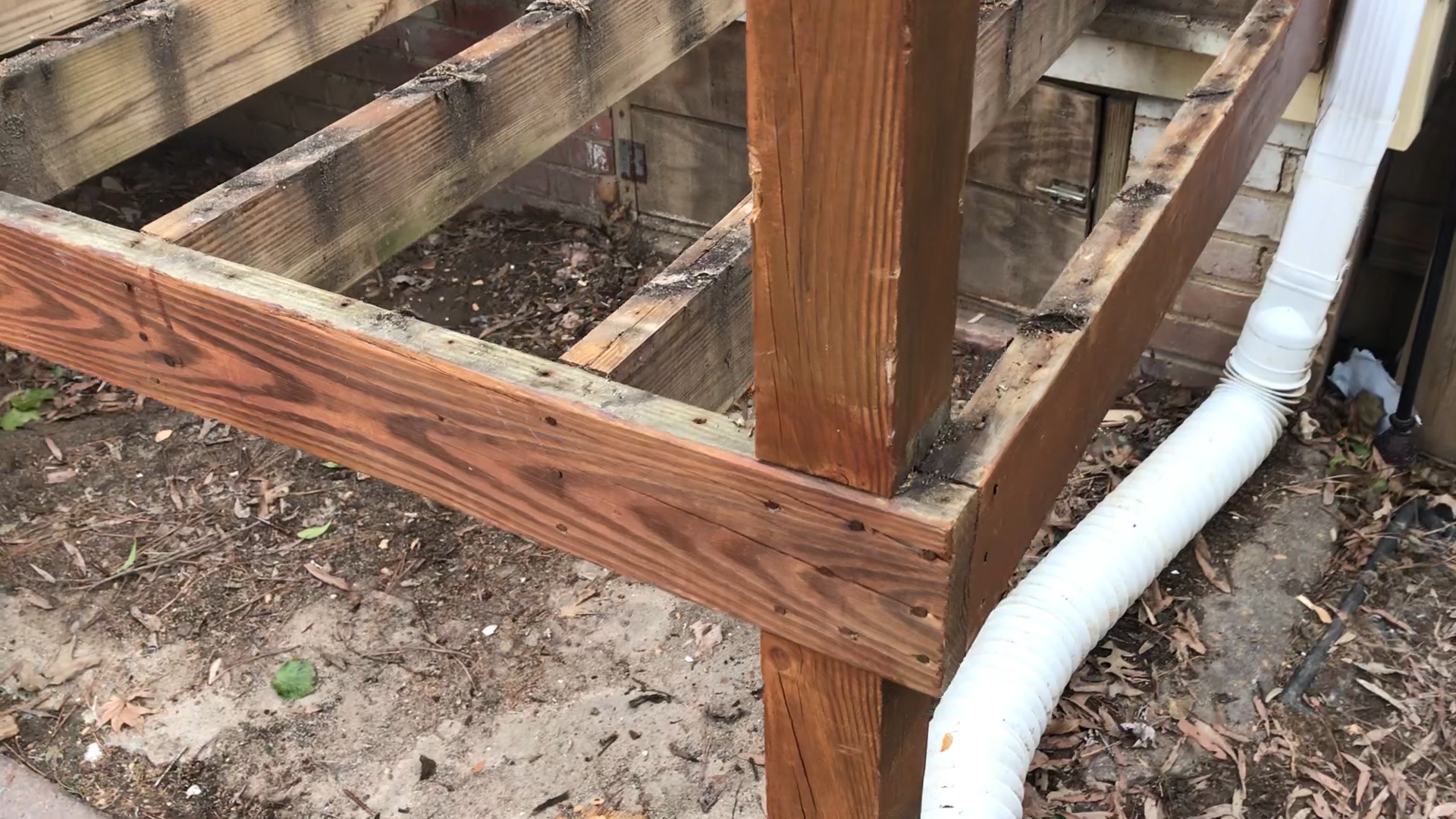 There were countable number of older boards that we were able to reclaim as useful, and the rest was new, fresh, pressure treated lumber to hopefully last longer than the old decking did.
I am completely thrilled with how it turned out and am excited to see how it will look painted (white railings, stair fronts, and lattice, stained decking and stair treads). Also, we are working on the paver patio tomorrow which will extend this new outdoor living area even further into the yard.
It is going to be such a great entertaining and gathering space!
Whew! What a project!