Last week I had a minor surgery, and was told to expect about a week of recovery time. I have been blown away by the love and support of my dear friends who have been incredibly thoughtful and kind as I have rested and recovered. I want to share some of the sweet things they've done, because it has been a great reminder for me of some simple ideas we can use to show love for friends when they've gone through a hard time, whether it be illness, surgery, having a baby, or just having a hard day.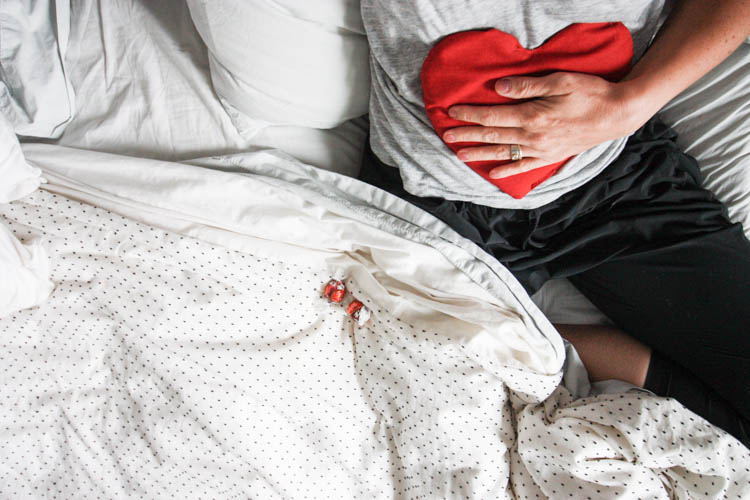 Have you heard of this fun practice of putting hearts all over someone's door? It's something I had seen done with youth groups before, but never for a friend. I almost died when my mom told me I should come to the door and see. My friends had organized and written notes, cut out hearts, and stuck them all over the door! One friend even hand crocheted a heart garland to hang across the doorway.
I've felt so loved, I haven't taken them down yet. The DHL delivery man even wrote a note on the back of his door hanger with my package that said " Surgery is tough, hang in there!" after seeing the display of love.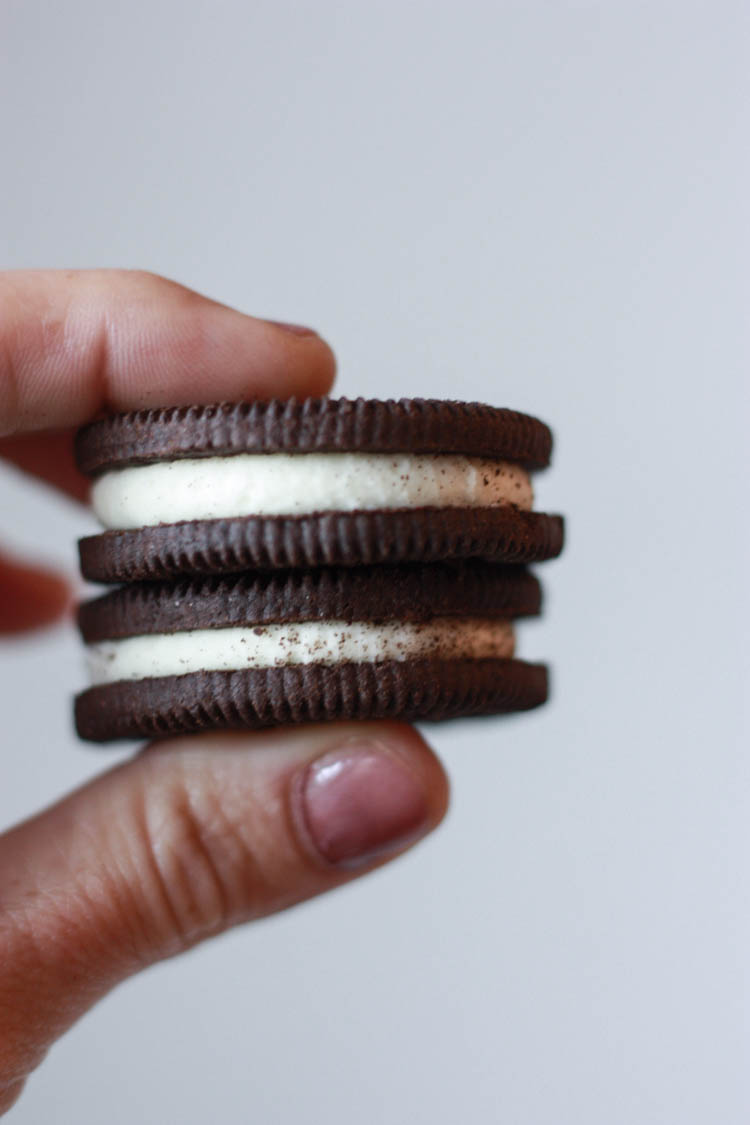 Treats
You can't really go wrong delivering a sweet treat to a friend. I had mentioned that I was craving Oreos when I woke up from sedation, and the next day a friend showed up with a package of double stuff (plus a bag of Lindt truffles). Simple pleasures, and such a thoughtful way to reach out and show love.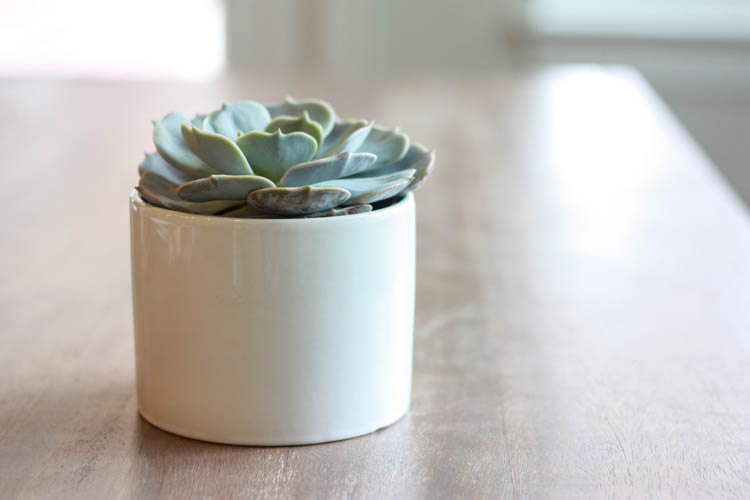 Plants or Flowers
As much as I love fresh flowers (those aren't a bad idea either), I adore a new plant to sit on a shelf or make me smile on the bedside table. My friends know I'm cactus and succulent obsessed, and it was so sweet for one to gift me this perfect succulent in it's fresh white pot. It not only told me she was thinking of me, but also that she knows me well.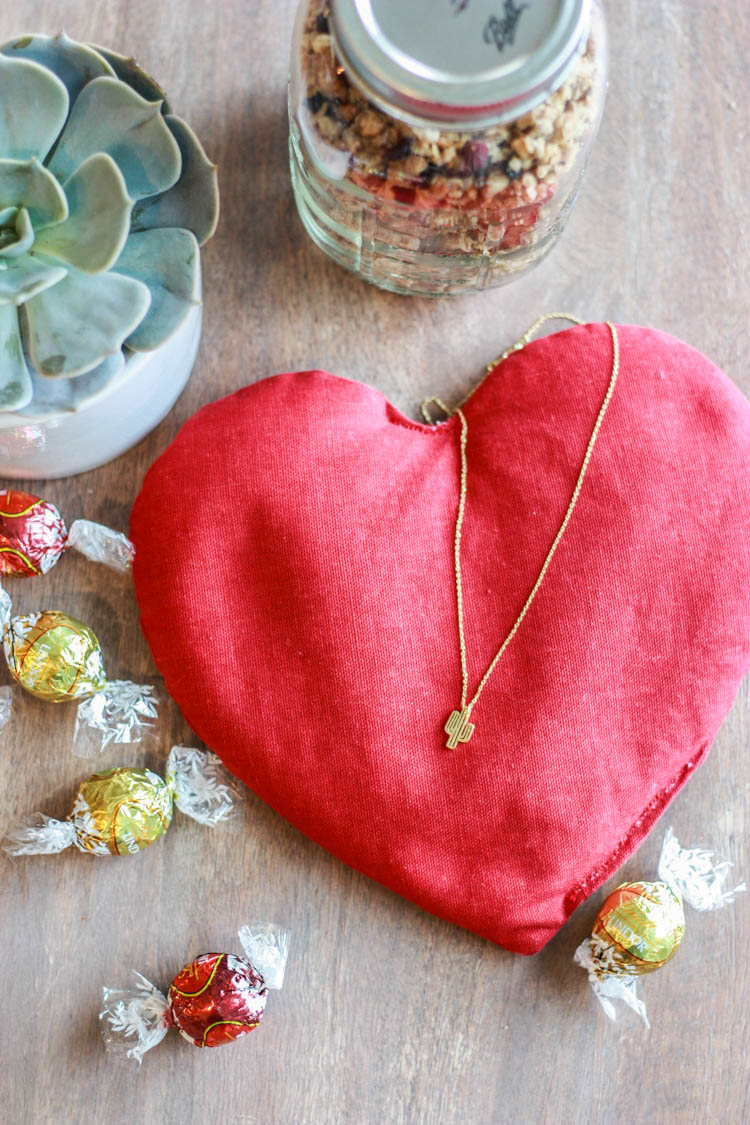 A Simple Necklace
I would have never thought to gift a recovering friend a necklace, but when I saw this tiny gold cactus I died! It's darling, dainty, perfect, and exactly what I would have chosen for myself. I put it on immediately and have been wearing it for a week. Again, not only did this sweet gift show love and generosity, but also showed my friend was thinking about the things I love and that means so much.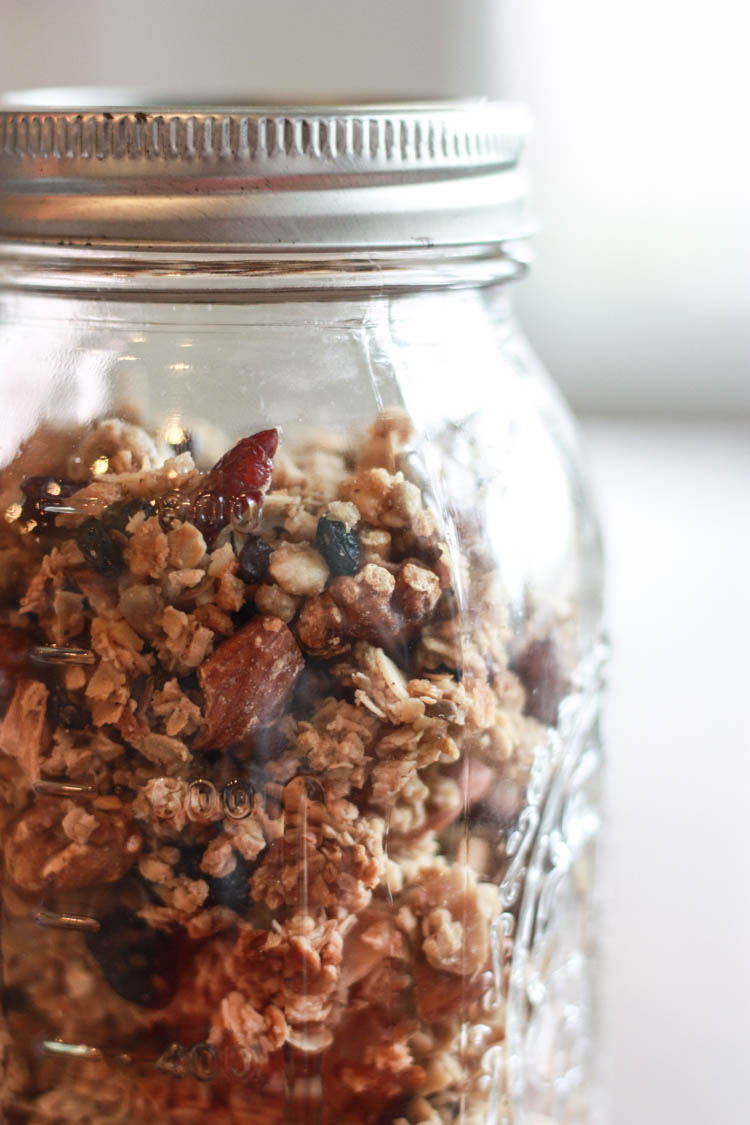 Home Made Snacks and Meals
We have been supported fully with dinners brought in every other night while I've been staying in bed and coming off of pain medication. And a couple friends brought over their specialty homemade granola, which is one of my very favorite things. I downed the first just batch as the second arrived…perfect timing. When friends have dinners booked out, I need to remember to bring a nice, eat-anytime snack to show love and support.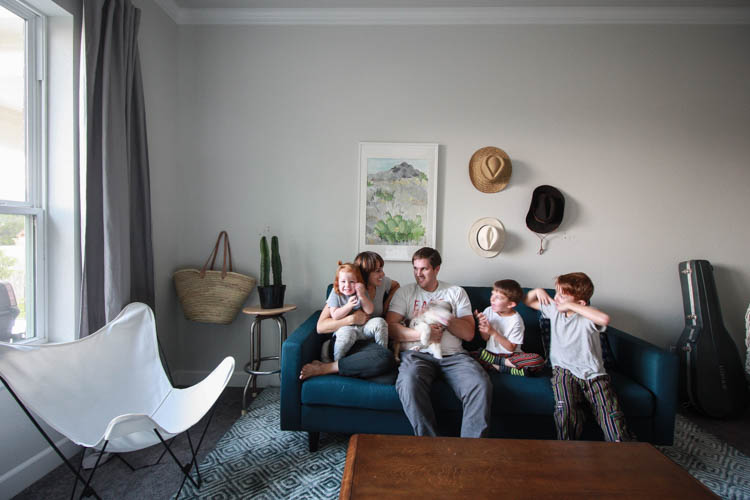 Offer Child Care
We were really lucky to have my mom in town for the first few days post-op. I couldn't have imagined taking care of all of the kids while I was so tired, sore, and on some heavy pain medication. Now that I'm feeling a little bit better, I can handle their wildness in small doses, but a friend offered to take them today, which as allowed me to stay snuggled in bed (writing this post in addition to resting + sleeping).
I'm feeling a lot better, have been unmedicated and pain-free for today, and hope that by tomorrow afternoon, when they're all home from school, I'll feel more like myself.
I always think my kids play better when they have friends around, so I need to be better and more assertive about taking my friend's kids when they are sick, down, or busy. Even a small break makes such a difference.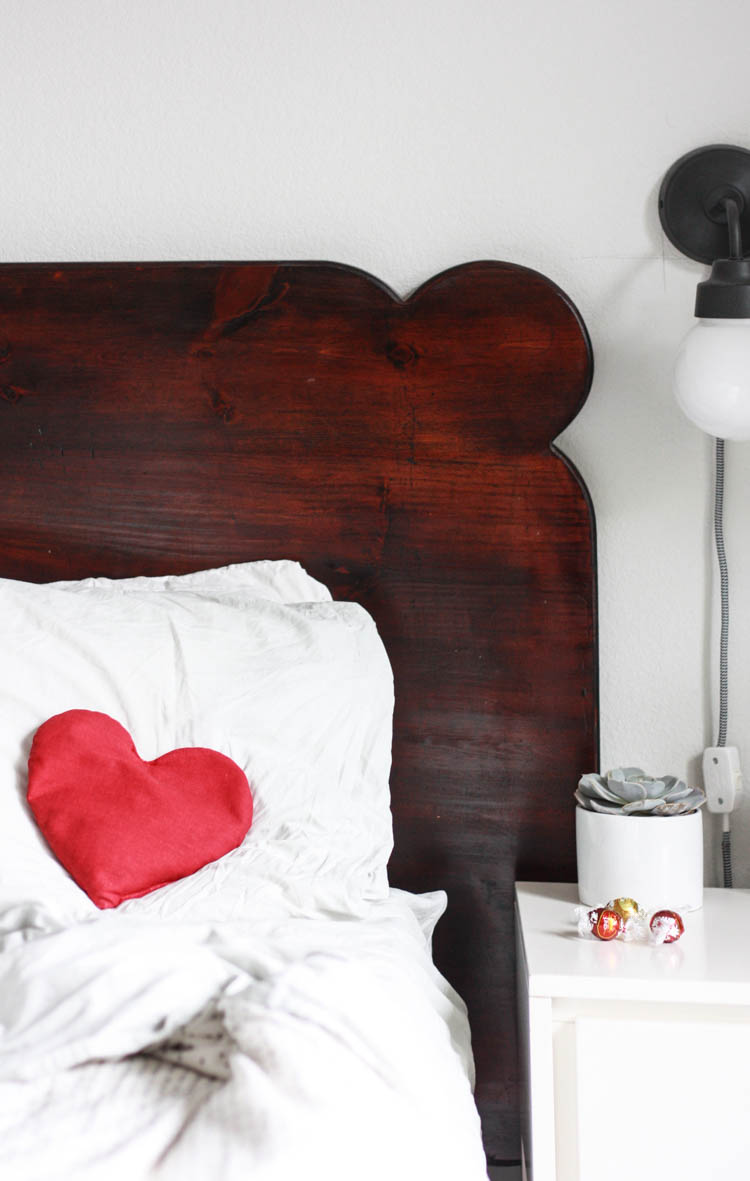 Heart Rice Warmer
I had no idea how much this little heart rice warmer would improve my recovery. It's the perfect size to lay across my belly, warming my tender spots and keeping me relaxed and comfortable. I have kept it close to me in bed, and sent the kids to reheat it countless times over the last week. I love it, and I plan on making a stack of them to have on hand because it is one of the best "Feel Better" gifts I can think to give.
I love it so much I've included a step-by-step DIY and free pattern so you can make a bunch, too!
Having this surgery was a surprise experience for this time of life, but it has been such a blessing. Not only was it uncomplicated, and surrounded by small miracles, but I have been showered with love and support by my friends in a way that I really needed. It can be really easy to feel like we are an island, doing our daily life, mothering, working, praying for strength to accomplish the things we need to. This week has reminded me that I am not alone, but part of a bigger community of women who watch out for me, and who I want to watch out for equally.
I'll bet you are too. So, there's some ideas you can use the next time you want to help a friend in need and show love. And if you're planning to stockpile heart rice warmers like I am, read on:)
Heart Rice Warmer DIY
This could be made of any fabric, but this one I received is made from a hearty red canvas, which feels like the perfect material for it. Here is the easy DIY step-by-step: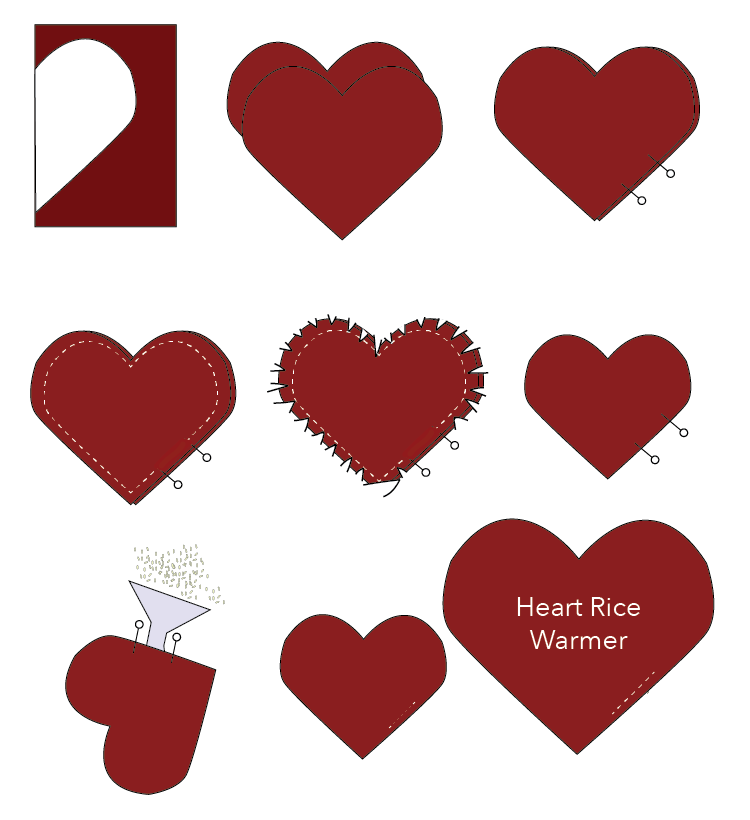 Print off the FREE PDF PATTERN (one page)
Cut two pieces of fabric on the fold.
Lay them Right Sides Together and put two pins in about 2″ apart on one flat side
Stitch around the edge with a 1/2″ seam allowance, starting and stopping at the pins
Cut notches around the outside, clipping the corner of the heart carefully, and cutting off the point
Turn right side out
Fill with 2 cups of dry rice
Stitch the hole closed
Heat in the microwave for 30-60 seconds and use to warm and comfort