While I'm done having babies of my own, luckily I will continue to know people who have babies. I'm using this as my excuse to continue buying, pinning, and making baby items on the regular. You know, so I have some great gifts around when the need arises! This soft, simple sensory block for baby is a quick and easy project, using mostly scraps of fabric you may have on hand.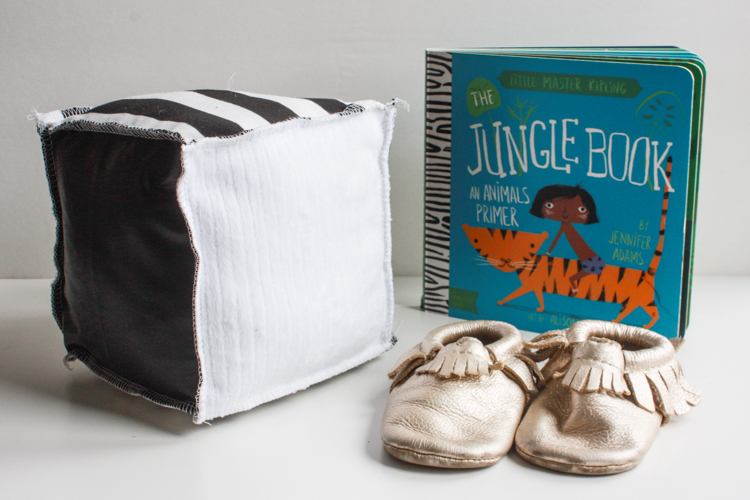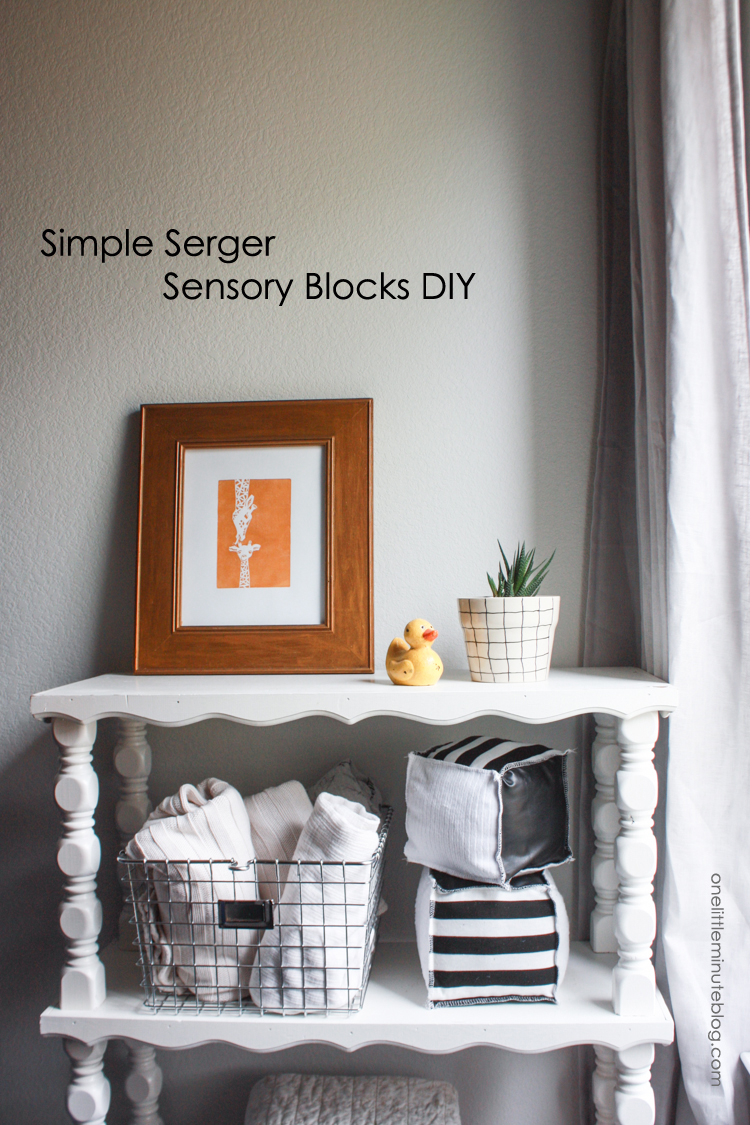 Using different types and textures of materials will give baby something to explore, and the bold black and whites I chose can help with visual stimulation. When you get going, you won't want to stop making them (and you'll have gifts for the whole neighborhood!)
I created this project idea as part of the National Serger Month with Baby Lock. I have been using my Diana for about four years now, and still adore it. In fact, I've used a serger as much or more than a sewing machine for most of my sewing career (because I'm a total sucker for knits.) Of course, this project could be made using a sewing machine if that's what you have. Just switch to a zig-zag or overlock stitch and you'll be set!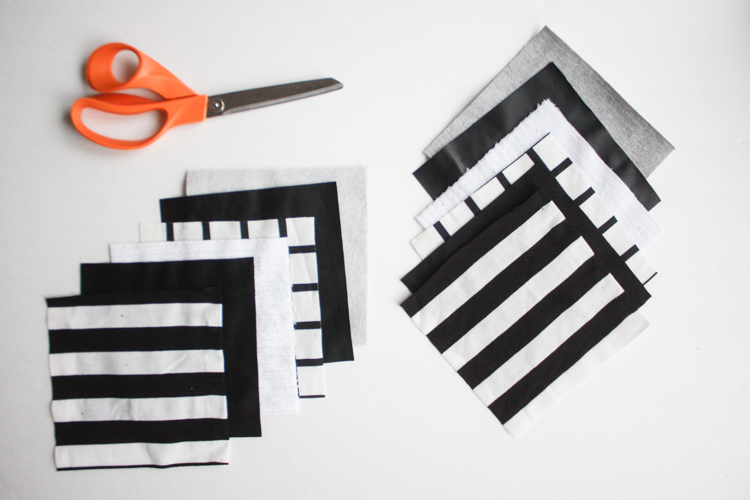 To make the Sensory Block you'll need:
6 different knit fabrics cut to 6″ x 6″ squares. I used a striped jersey, window pane jersey, sweatshirt knit, vegan stretch leather, poly knit, and minky.
Cotton or polyfill batting
A serger or (sewing machine)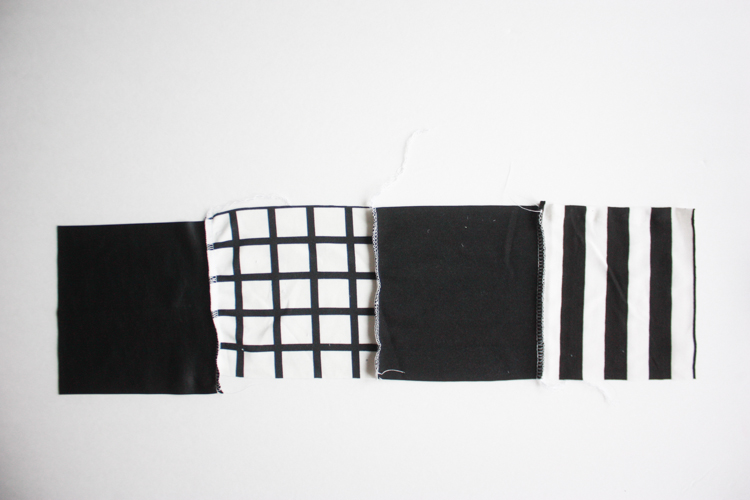 1. Put 2 squares right side together and serge along one edge. Add 2 more until you have a row of 4 serged into a line.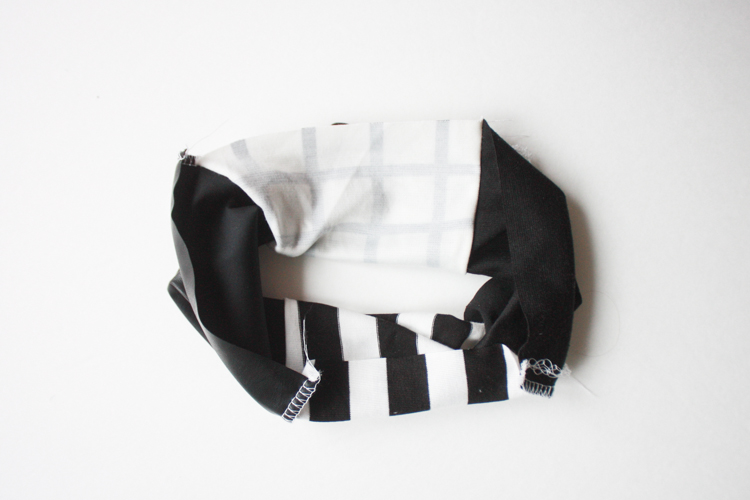 2. Place the ends of the row right sides together and serge into a loop. The serged edges are going to be the outside of the cube.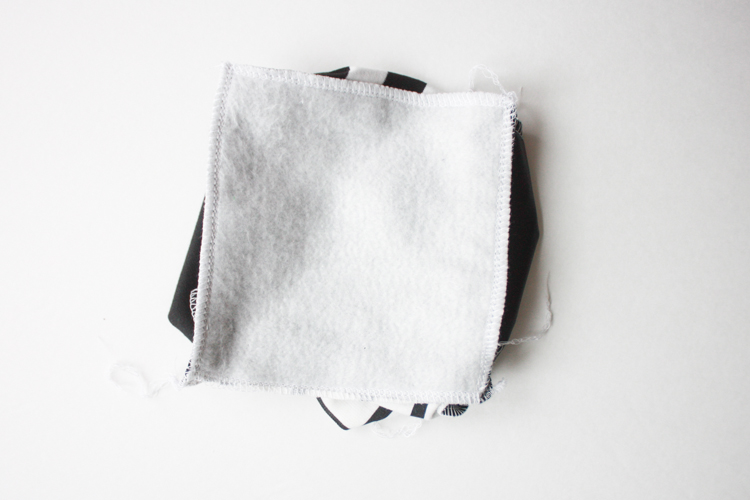 3. Match up the 4 sides of the fifth square of fabric to the edges of the loop and serge along each side, off the edges, to get clean corners.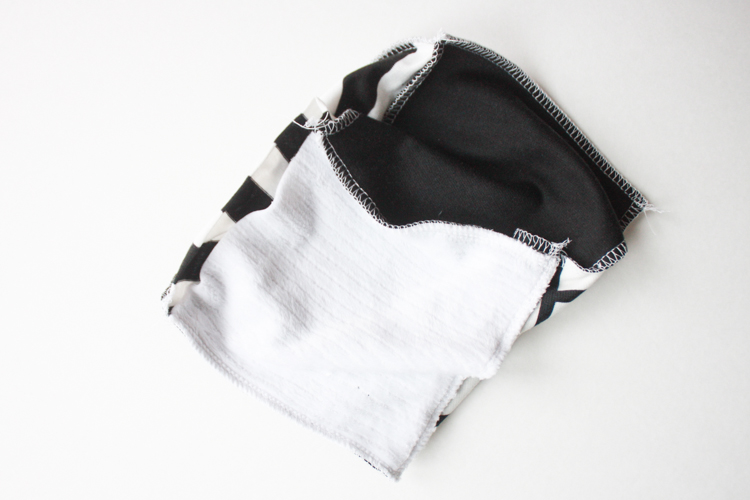 4. Line up the final square of fabric on the other end of the loop and serge around three sides.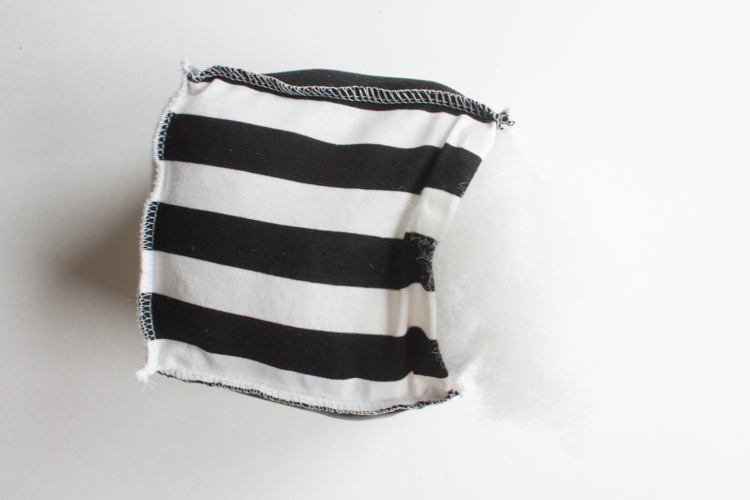 5. Stuff the cube with soft batting and then serge the final edge closed! How easy was that?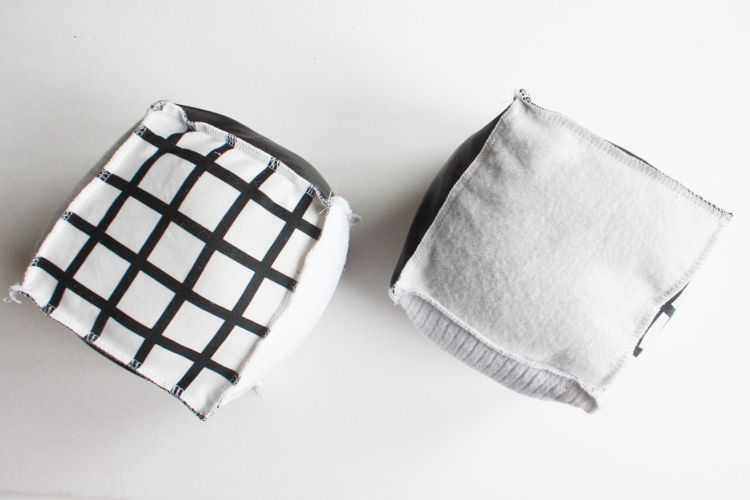 You can see how it's easy to get carried away and just keep going! The next time I may try to add a little rattle to the inside, too.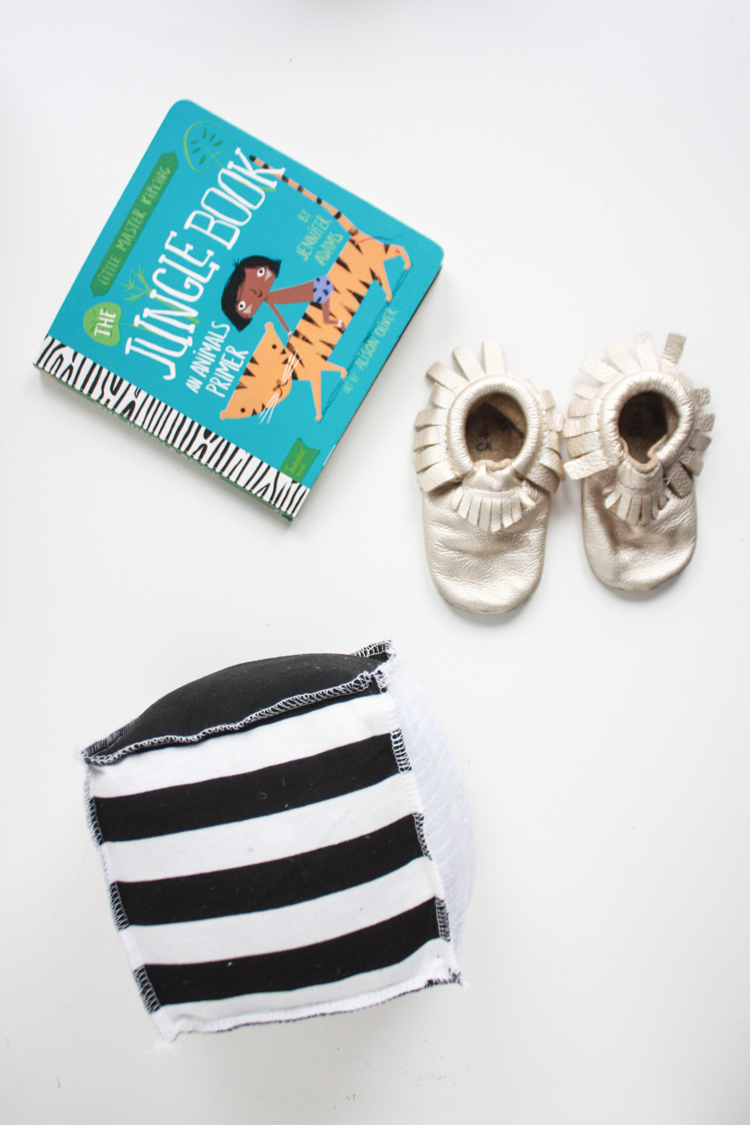 Add some favorite baby accessories and you've got a pretty wonderful, simple gift, even for those tricky gender-neutral showers. Every baby loves a soft sensory block!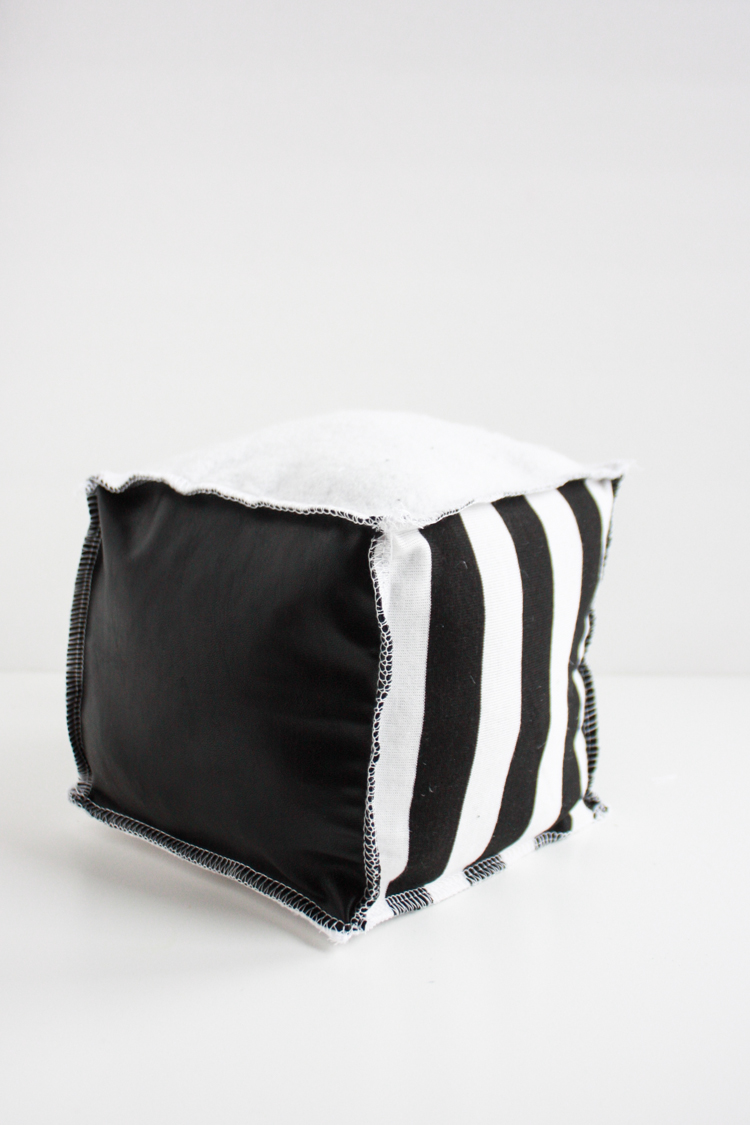 I'm thrilled to be part of the Baby Lock blogger team and think National Serger Month is pretty awesome. There are a bunch of free projects available to try! (Here's my project from the first National Serger Month back in 2013! Check out that super long hair!)
Here are some other great projects you can use a serger on, if you're getting started: Summer Concert Tee, An asymmetrical wrap, A handmade ruffle tankini, and of course, some leggings!
moccasins by Freshly Picked, book from BabyLit