If you've been reading this blog for a while, you'll remember that we have used cloth diapers since
Milo was a week old
. We originally had a whole set of Bum Genius 3.0 diapers, and they were wonderful. Somehow,
a few months ago
, all of the diapers lost their waterproofing at once (probably because of mis-washing). Though I loved the BG, they are expensive as far as cloth goes ($18-$25/each). I was interested in trying a new, less expensive option.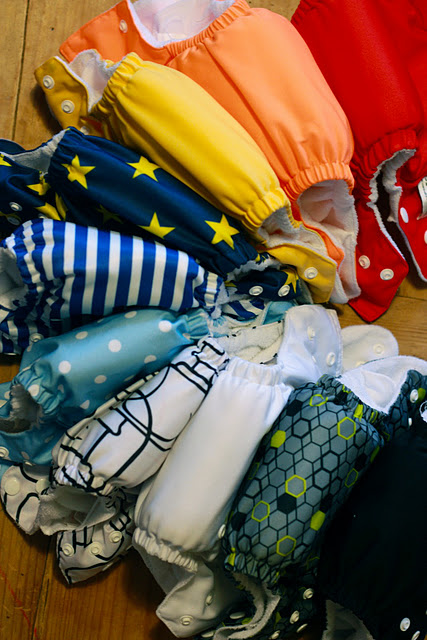 I tried out a friend's
Kawaii Diapers
, and liked them well enough. They seemed to function just as my BG had, just at a lower price ($6.50-$8/each). In fact, I would have gone with those if I hadn't stumbled upon a couple product comparisons of BG to
Sunbaby
. I had never heard of Sunbaby, and no one I know uses them (and I've got a lot of cloth diapering friends:) But, since the reviews were good, and they are even less expensive ($4.50-$6/each), I decided to give them a go. Even if they didn't work out, I could invest in some other options with the $$ saved.
The
Sunbaby website
is pretty low-tech. You can explore for yourself, but basically you have the option of buying either 12 or 24 diapers, with either one or two inserts each. Because I already had my BG inserts, I went with 24 diapers, 24 inserts, knowing I could double up with my others for Milo. I went a little crazy with the designs. Milo's BG were all white, which was great, but I loved the Sunbaby patterns and they are fun for Milo (and one day Eliot) to pick out which diaper to wear. The plain colors seem to be a slightly more matte pul material than the patters, which are slick on the outside, sort of lycra feeling.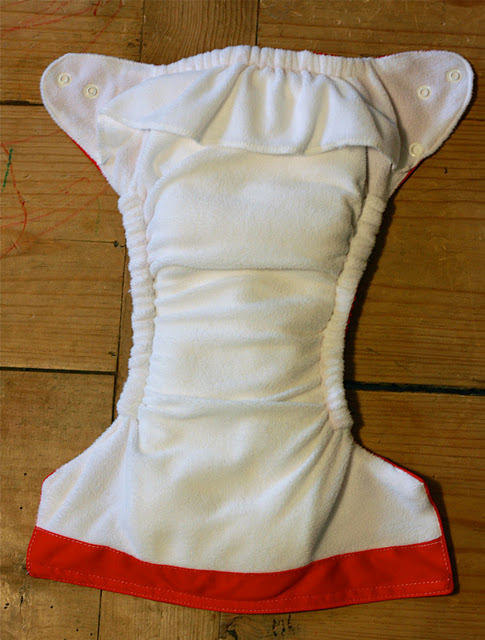 The diaper layout is very similar to the BG. There is a thin, soft microfiber lining and a waterproof pul outer layer. Of course, at this price point, both materials feel slightly thinner than my BG, but so far functionality is similar. The back flap is pretty wide, but so far has not caused an issue. In fact, it makes it easy to stuff with inserts. There is a third snap at the hip, which is apparently new on the Sunbaby, and it has been great for keeping a snug fit around the leg.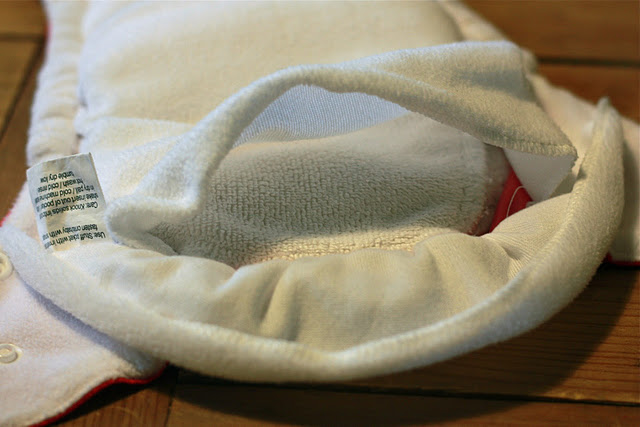 I am using two inserts for Milo and one, folded in the front for Eliot. The Sunbaby inserts are soft and absorbent, and so far are comparable to my BG inserts. I do love the
snap option
on the BG insert, though, so I'm using them for Eliot so I can snap it smaller.
I have had a few leaks, but I'm going to take responsibility for them. I'm out of the habit of changing the boys as often as is necessary with cloth (ANY brand!) and Milo pees enough to soak through disposables. I notice the leaking around the edges first, as I did when my BG would leak, so if I catch them before totally saturated, we'll be great. I haven't noticed any problem with the waterproofing if I change them in a timely manner. Also, they are washing well. I am doing a cold rinse, hot wash with
powder Tide
, then a second cold rinse. I have not dried the covers at all (even though they say to dry low) and I am drying the inserts on medium.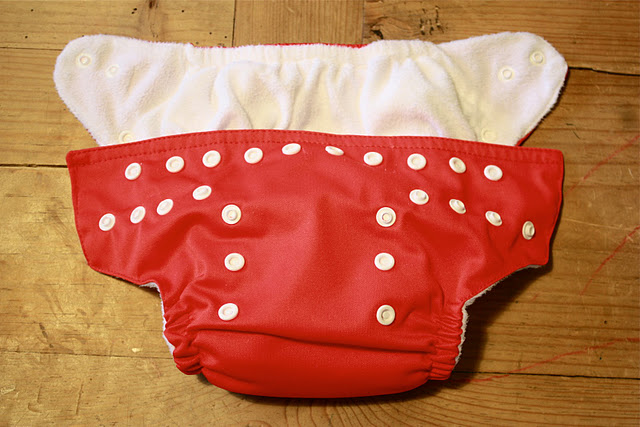 I love snaps. Can I say that again? I LOVE SNAPS! My BG were all velcro (they're now available in snaps, too), and I got really tired of it sticking to stuff and getting filled with lint.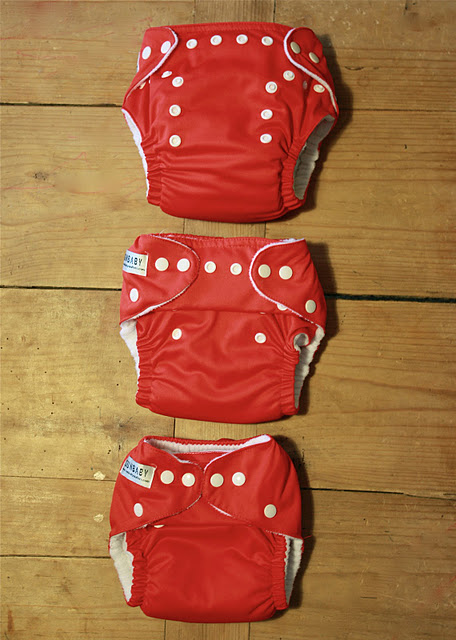 The Sunbaby snap options are various. They snap to three different heights, and five different widths. The hip snap has been great for keeping the legs snug around my boys' skinny thighs.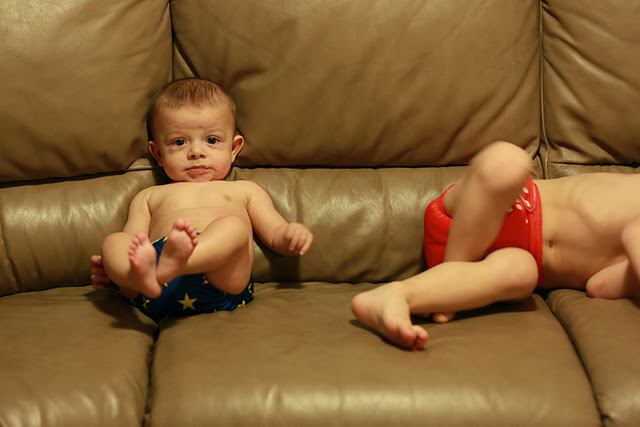 For the time being, I've got two back in cloth. Hooray! I have been able to diaper both boys with my set of 24 diapers, and we're going on a month with them. I am completely happy with my purchase, so far, and would highly recommend Sunbaby as a great cloth diaper option.
If you have any specific questions/comments relating to these diapers, or cloth diapering in general, please leave it in the comments! I'll be answering them there, so they are available for other readers.
*The opinions and experiences shared in this post are all personal and unbiased. I purchased the Sunbaby diapers, and receive no personal benefit from this review.